Bayelsa To Prioritise Women Empowerment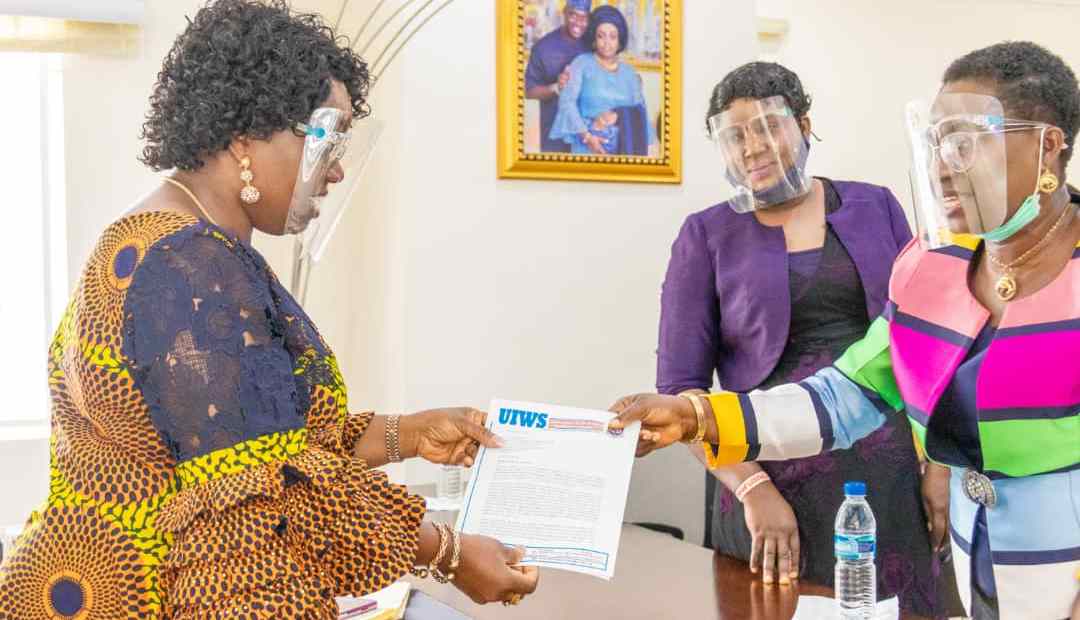 Bayelsa State Government says it will pay more attention to women in its empowerment and small businesses development programmes as part of efforts to stimulate the local economy.
The State Deputy Governor, Senator Lawrence Ewhrudjakpo disclosed this recently when a delegation of Ekeremor Local Government Peoples Democratic Party, PDP Women in Politics paid him solidarity visit in Government House, Yenagoa.
In a statement by his Senior Special Assistant on Media, Mr Doubara Atasi, the Deputy Governor said the state government was putting in place effective measures to commence the disbursement of soft loans to the people particularly the women.
He explained that although the empowerment scheme such as the ongoing "Diri Boost" was conceptualized to impact Bayelsa youths and men, priority will be given to the women in recognition of the role they play in society.
He also pointed out that government decided to transfer the responsibility of women empowerment from the Ministry of Labour, Employment and Empowerment to the Women Affairs Ministry to ensure effective and efficient coordination of issues affecting women.
Senator Ewhrudjakpo noted that the loan facility was targeted at promoting the development of small and medium scale businesses as well as engender agricultural production in the state.
According to the Deputy Governor, the present administration will do everything within its reach to take the Sagbama-Ekeremor Road to Ekeremor Town, which he noted, substantial work had already been done by the Chief Seriake Dickson's Government.
He thanked the Ekeremor women for the visit and their abiding support for the PDP and urged them to gear up for the upcoming empowerment programmes "since government cannot give appointment to everybody who has worked for the party."
His words, "You know that when you empower the woman, you empower a nation because mothers are key to whatever we do. They give birth to the children and also manage their husbands.
"So, as part of what we are doing, we have started the 'DiriBoost Programme', which is for both our women and our youths.
By: Ariwera Ibibo-Howells, Yenagoa
Assemblies Of God Women Move To Check Hypertension Prevalence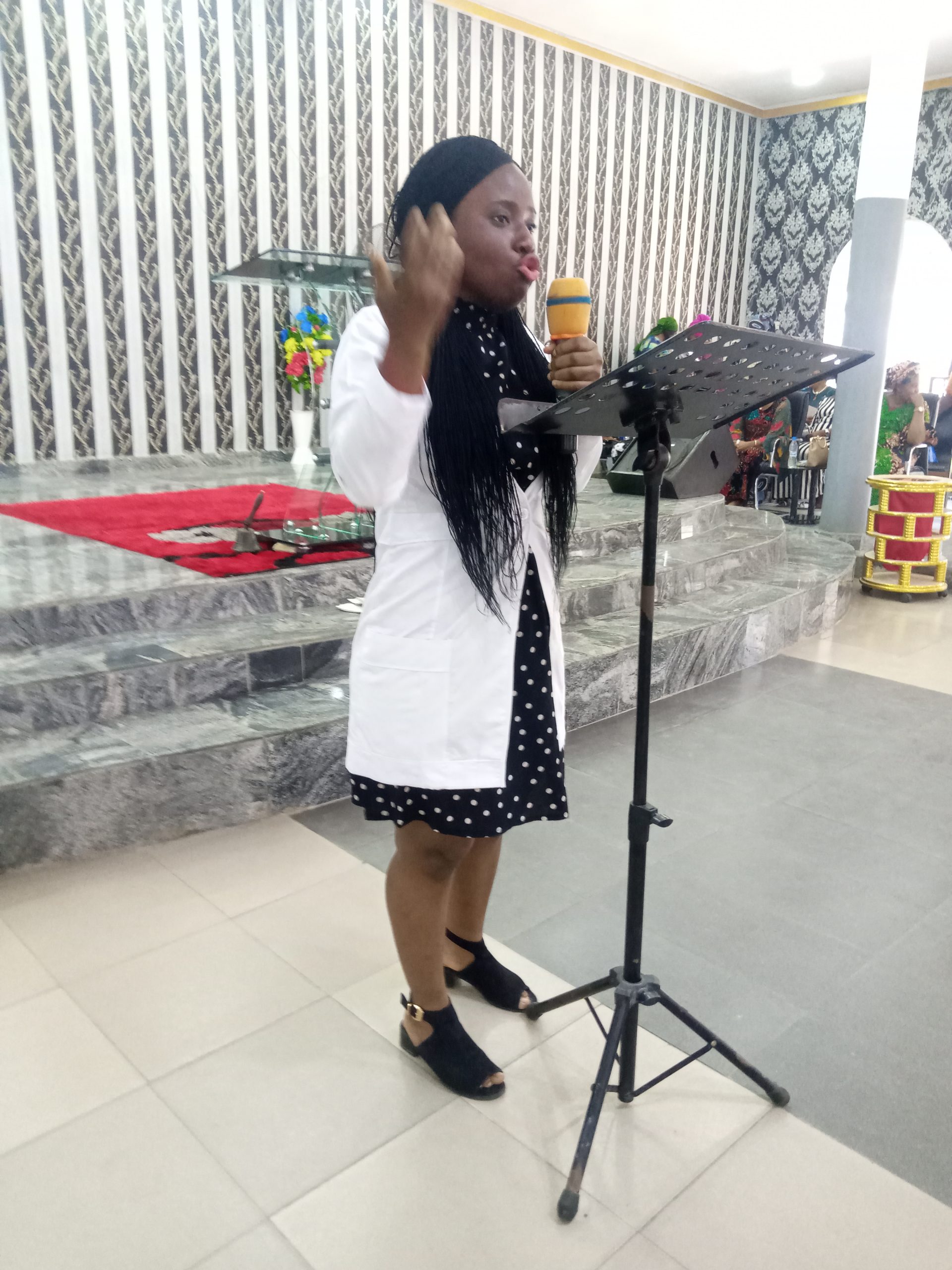 As the women of Assemblies of God, Ikwerre -South District, aka Canaan City, converged for a three-day religious summit in Alakahia, Port Harcourt, the need for a careful living to check the prevalence of high blood pressure, otherwise called hypertension, has been reechoed. This is part of the obligations of the management of the women department at the district level, at improving the wellbeing of its members.
Hypertension is a health condition in which the force of the blood against the artery walls is too high. Usually, it is defined as blood pressure above 140/90, and considered severe if the pressure is above 180/120.
Addressing participants at the conference, recently, Dr Okpako Ebruphiyo highlighted age, black race, family history, overweight and sedentary living as risk factors for hypertension and cautioned them against the intake of alcohol and table salt as such ingredients are not only capable of provoking high blood pressure, but could exacerbate its existence in the body.
The medical expert who emphasised the imperative for body relaxation as a measure against stress, called for regular exercise, regular medical checkup as well as intake of less carbohydrate with more vegetables. Referring to hypertension as a silent killer, she warned that a careless attitude towards it would lead to stroke, aneurysm, heart failure, weakened and narrowed blood vessels in kidneys, thickened, narrowed or torn blood vessels in the eyes. Others include metabolic syndrome, trouble with memory or understanding and dementia.
Hypertension is the most common modifiable risk factor for cardiovascular disease, the leading cause of death in both men and women. The prevalence and severity of hypertension rise markedly with age, and blood pressure control becomes more difficult with aging in both genders, particularly in women. According to research, hypertension is less common in women, compared with men, in those younger than 65 years of age, but is more common in elderly (65 years and older) women than men. 
As a primary risk factor for cardiovascular disease, keeping blood pressure under control is vital for preserving health and reducing the risk of these dangerous conditions.
By: Sylvia ThankGod-Amadi
Want Your Marriage To Work?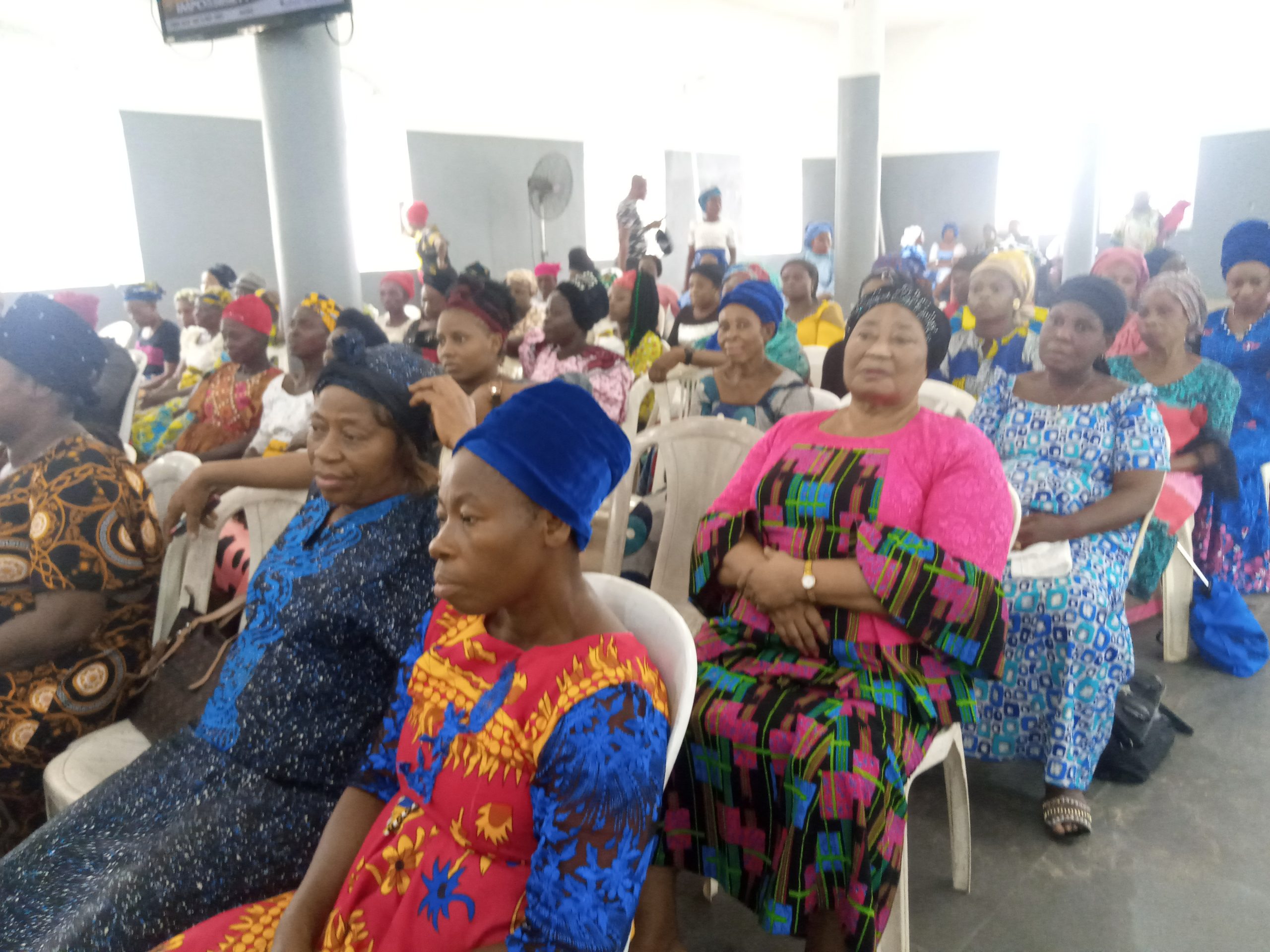 *Secret 1
Everyone you marry has a weakness. Only God does not have a weakness. So if you focus on your spouse's weakness you can't get the best out of his/her strength.
*Secret 2*
Everyone has a dark history. No one is an angel. When you get married or you want to get married, stop digging into someone's past. What matters most is the present life of your partner. Old things have passed away. Forgive and forget. Focus on the present and the future.
Secret 3
Every marriage has its own challenges. Marriage is not a bed of roses. Every good marriage has gone through its own test of blazing fire. True love proves in times of challenges. Fight for your marriage. Make up your mind to stay with your spouse in times of need. Remember the vow: For better for worse. In sickness and in health be there.
Secret 4
Every marriage has different levels of success. Don't compare your marriage with that of any one else. We can never be equal. Some will be far, some behind. To avoid marriage stresses, be patient, work hard and with time your marriage dreams shall come true.
Secret 5
To get married is declaring war. When you get married you must declare war against enemies of marriage. Some enemies of marriage are:
Ignorance, Prayerlessness, Unforgiveness, Third party influence, Stinginess, Stubbornness Lack of love, Rudeness, Laziness, Disrespect, Cheating etc. Be ready to fight to maintain your marriage zone.
Secret 6
There is no perfect marriage. There is no ready – made marriage. Marriage is hard work. Volunteer yourself to work daily on it. Marriage is like a car that needs proper maintenance and proper service. If this is not done it will break down somewhere exposing the owner to danger, or some unhealthy circumstances. Let us not be careless about our marriages.
Secret 7
God cannot give you a complete person you desire. He gives you the person in the form of raw materials in order for you to mold the person into what you desire. This can only be achieved through prayer, love and Patience
Secret 8
Getting married is taking a huge risk. You can not predict what will happen in the future. Situations may change so leave room for adjustments. Husband can lose his good job or you may fail to have babies. All these require you to be prayerful otherwise you might divorce.
Secret 9
Marriage is not a contract. It is permanent. It needs total commitment. Love is the glue that sticks the couple together. Divorce starts in the mind and the devil feeds the mind. Never ever entertain thoughts of getting a divorce. Never threaten your spouse with divorce. Choose to remain married. God hates divorce.
Secret 10
Every marriage has a price to pay. Marriage is like a bank account. It is the money that you deposit that you withdraw. If you don't deposit love, peace and care into your marriage, you are not a candidate for a blissful home.
So today let us pray for our marriages.
Oshoala Tasks Nigerian Girls On Education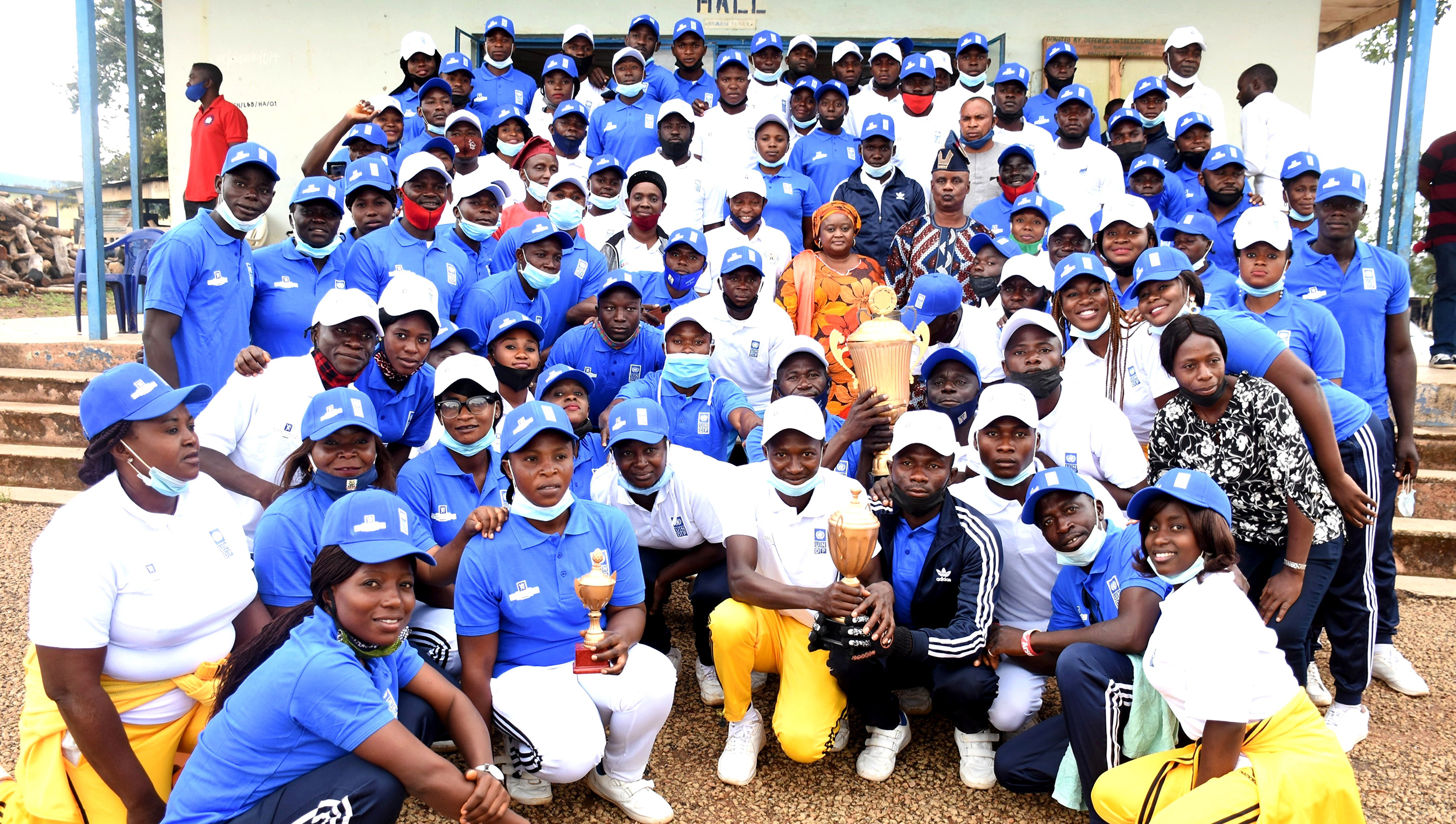 Reigning CAF Woman Footballer of the Year Asisat Oshoala, has urged Nigerian girls to focus on their education while  exhibiting talents in sports, especially football.
Oshoala, also the Captain of the senior national female football team, Super Falcons,  spoke at the 59th Inter-House Sports Competition of Queen's College, Yaba, Lagos, on Saturday.
According to her,  proper education can guarantee success of any individual and ensure production of exemplary future leaders.
She said that education could go side-by-side with sports, adding that in such a situation,  one should  not suffer because of the other.
"I feel very happy to be here today. I am amazed with what I have witnessed here today. It is very heartwarming.
"I am excited  seeing girls compete with much zeal in the various sports showcased at this occasion.
"It shows that these girls are discovering their passion for sports unlike what it used to be in the past, where it was an 'all boys' thing.
"Talking about football specifically, I will really love to have  lots of Asisat Oshoalas in Nigeria, but first thing first: education is very critical," she said.
The footballer said that there was the need to ensure that  young people, especially girls, would  take their education serious.
"This, however, does not stop them from showcasing their talents in the area of sports, especially football," she said.
The four-time CAF African Woman Footballer of the Year, who plies her trade with the  Barcelona Female Football Club in Spain, said that  she almost missed out when she decided to opt out of education to concentrate on football.
"I chose sports at some point, but at the end of the day, I realised the place of education and retraced my steps by embracing it, while still being active in sports.
"This, therefore, is the right period to let these girls understand that education and sports can go hand-in-hand," the Brand Ambassador of Emzor said.