Transforming Nigeria Through Movies, Music, Arts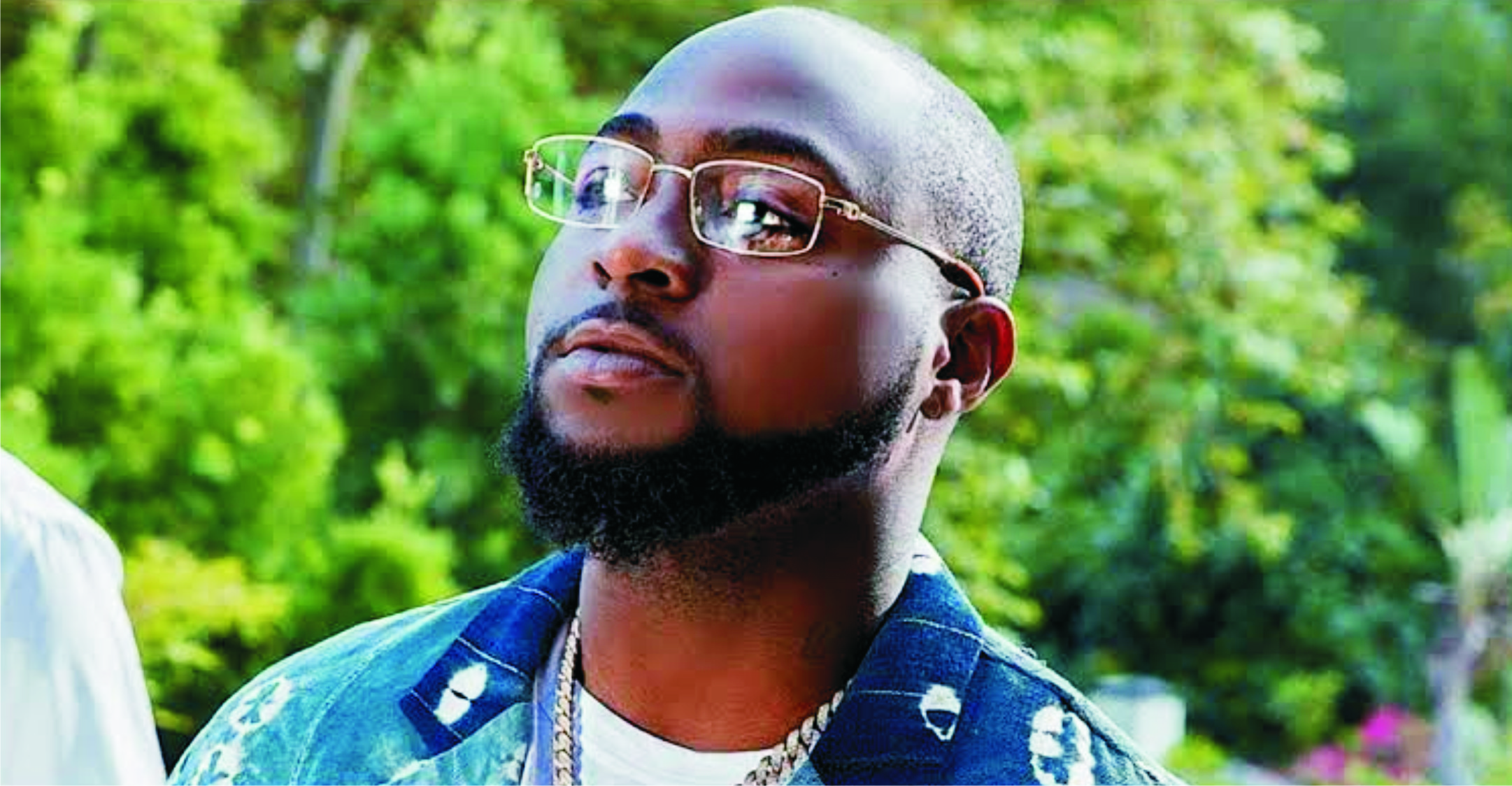 Oil since its discovery in commercial quantity in Nigeria has dominated the nation's economy, oil exports have contributed 98 percent of the Federal Government's revenue. This over dependence has made the Nigeria's economy unstable, non-static and has displayed a large over dependence on oil incomes.
It is on this premise that studies have been carried out to identify other sectors of the economy that could minimise the over dependence and mono economy syndrome of the nation. One of the veritable sectors is the entertainment industry, also known as the creative sector which comprises the movie, music, comedy, arts and culture, among others.
As Nigeria celebrates 60 years of independence from colonial rule, an indepth analysis of these eventful years reveals that the creative industry is dynamic and has not only generated unprecedented wealth for the country, but has also created employment opportunities for her citizens, contributed immensely towards transforming the country into a leading nation in Africa as well as a force to be reckoned with in the entertainment world.
After Nigeria's independence in October 1,1960, the cinema business rapidly expanded. In 1972, the indigenisation Decree issued by the then Head of State, General Yakubu Gowon encouraged the transfer of ownership of about 300 cinema houses from their foreign owners to Nigerians resulting in more Nigerians playing active roles in cinemas and film businesses.
Today, Nigeria's film industry popularly known as Nollywood is adjudged the third largest film industry in the world after Hollywood of America and Bollywood of India and contributed 2.3 percent (N 239 billion) to the Nigerian Gross Domestic Product (GDP) in 2016. It is one of the priority sectors identified in the economic and recovery growth plan of the Federal Government of Nigeria with a planned $ 1 billion in export revenue by the end of 2020.
In the music sector, music has become Nigeria's new export, in November 2017, Nigeria's music star, Wizkid won the Best International Act category at the Music of Black Origin (MOBO) Awards held in London, the first for Africa-based artistes. At the same MOBO Awards, another Nigerian super star, Davido, took home the Best African Act Award for his song "IF", a love themed ballad with a blend of Nigerian rhythms and RnB.
Since its release in February 2017, the official IF video has raked in up more than 60 million views on You Tube views for any Nigerian music video and one of the highest ever recorded for a song by an African
Across the African continent, other musical groups such as Kenya's, boy band, Soto Sol, Tanzania's Diamond Platnumz and South Africa's Mafikizolo have collaborated with or featured Nigerian top stars in attempts to gain international appeal.
Reuters news service calls Nigerian music,'' a cultural export' and the Nigerian government is now looking towards the creative industry including performing arts and music to generate revenue.
Nigeria's National Bureau of Statistics Report that the local music sector grew in real term by 8.4 percent for the first three months of 2016 and that in the first quarter of 2017 the sector grew by 12 percent compared with the same period one year prior.
The Price Water Cooper (PWC) reports that the global attention the Nigerian music scene has received in the past three years has been accelerating. There is no better time for Nigerian artistes to use data and insight to reach billions with their musical content which will help to reposition the country.
According to the vice president, International Strategy and Sperations Warner Music Group, Mr. Temi Adeniyi," the promise of what could be achieved by Nigeria's booming music industry in the next decade is awe-inspiring especially if the industry focuses on the critical issues of adequate compensation and piracy.
In Arts, the Director General of National Council for Arts and Culture (NCAC), Otunba Olusegun Runsewe noted that" culture is the new revenue driving sector which can serve as an alternative to the oil sector in Nigeria "
He stated this at the official opening of the 13th edition of Akwaa Travel and Tourism fare in Lagos in 2017. He maintained that culture was a viable alternative revenue generating sector that could help to boost the economy.
According to a recent entertainment and media output report by PWC, Nigerian entertainment and media industry is expected to rise from $4.46 billion in 2018 to $10.8 billion by the end of 2023.The report which was released in October 2019 disclosed that the market is dominated by internet revenue as it presently contributes about 61 percent of the sector's revenue followed by television and radio which is expected to push towards $1billion in revenue by 2023.
The Minister of Information and Culture, Alhaji Lai Mohammed said, "We are ready to explore and exploit the new oil. When we talk about diversifying the economy, it is not just Agriculture or solid Minerals alone, it is about the creative industry, about the films, theatre and music".
The minister made the comments ahead of a Creative Industry Financing Conference held in Lagos in 2018.He noted that the Nigerian government is already providing incentives in the sector including a recent $1 million venture capital fund to provide seed money for young and talented Nigerians preparing to set up business in the creative industry.
He also said, "The country is allowing the industry pioneer status, meaning that those inventing in motion picture, video and TV production, music production publishing, distribution exhibition and photography can enjoy a three to five years tax holiday.
Other incentives such as government backed and privately backed investment funds are also been implemented. The minister noted that with the impressive performance so far recorded, the creative industry has been viewed as a sector that could help the government reach its goal of diversifying the nation's economy away from oil.
Why Women In Nollywood Have More Money Than Men – Linda Osifo
Ebony Nigerian actress, Linda Osifo has opened up on why women in the movie industry are more successful than their male counterparts.
When asked why women do better, have more cars than the men in the industry, Osifo, speaking during an interview with Ebuka Obi-Uchendu on Rubbing Minds, said there are so many more avenues for women to make money than men.
According to her, actresses have ambassadorial deals from wig brands, skin care, clothing brands, which is why some of them have more money than men and are able to acquire houses.
Linda said,
Quote
"As a woman compared to a man I have more options to get more jobs than a man.
"I can advertise hair, wigs, shoes and a wide range of clothes from brands which most men cannot. The ratio of men to women is 1:3 which makes the market wider for us.
"I've become a brand ambassador to skincare brands and that's an industry that men don't dominate and conquer so this is how women are more successful.
"Women have more opportunities to make money."
The 29-year-old actress said the mentality of the society that a woman can't make it on her own is the reason for the rumours that most actresses have illicit affairs.
Quote
"I've come to understand that society has the mindset that most women can't succeed on their own. It's a big problem because there are many women who are doing so much for themselves," she added.
She noted that social media plays an important role in an actor's career because we are in a digital world but talent sustains your success.
Quote
"The more people on social media platforms, the more you can market to them, but at the end of the day talent sustains success," she said.
The Voice Nigeria 3: How Darey Pushed Esther To Victory
The Voice Nigeria Season three came to a crescendo last Saturday night when 23-year-old Esther Benyeogo emerged as the winner of the music reality TV show.
With Esther's victory at the keenly contested competition, Darey Art Alade has engraved his name on the list of the Voice Nigeria coaches whose talent emerged winners.
The journey to victory for Esther began with a blind audition that had a total of 32 talents performing to get the attention of any coach in order to get a turnaround.
In the third week of the show, Esther made her first appearance at the blind auditions. Her rendition of Andra Day's 'Rise Up' erupted the first teary emotion on the show as coaches Darey, Waje and Falz turned to canvass for her acceptance into their teams. After her rendition of the song, Waje couldn't hold back her tears as she got emotional and cried while heaping accolades and commendations on the graduate of the University of Benin.
Settling into Team Darey with Rachel, Ayomikun, Jeremiah, Blescene, and Dapo, Esther made no mistake of saving her powerful voice for the last round, she displayed her dexterity and brilliance from the knockouts where she was sent straight to the battles after her rendition of Westlife's 'Flying Without Wings.'
The Delta indigene didn't settle for less as she conquered Jeremiah on the battlefield to qualify for the live show.
Her final performance at the grand finale elicited cheers and claps from the studio audience.
Though not new to winning singing competitions, Esther says, winning The Voice Nigeria 3 is special because she's recognised for her singing abilities.
"I am grateful to The Voice Nigeria and my fans out there for this amazing experience. It has been my utmost joy to come on your screens every week and share my gift on such a huge platform. This win is even more special for me because it is one thing to know you have a gift, but it means everything to be recognised for that gift. I must however give thanks to God without whom I would not be here today and also appreciate my family and friends for their love, support, and prayers," she stated.
With every of her step, Darey couldn't help but shower accolades on Esther, who had won God's Children Great Talent Season 7 contest in 2017 at age 19, after she emerged first runner-up in the Next Big Teen talent in 2012.
"Of course, I am thankful to my Coach, Coach Darey, for making my time here truly rewarding, and for equipping me with the skills to give this my best shot," she said of her coach.
I Hope Nobody Else Dies Before PSquare Reconcile – Ayo Animashaun
Media entrepreneur, Ayo Animashaun, has urged former PSquare duo, Peter and Paul Okoye, to settle their differences and not wait until they lose another person.
The executive producer shared a photo of members of the defunct Plantashun Boyz, 2face Idibia, Blackface and Faze after they had made peace at the 'Night of Tribute' in honour of late Sound Sultan in Terra Kulture, Lagos State on Sunday, July 25, 2021.
The singers were at some point called upstage and urged to reconcile as a way to honour the late singer, who was their bosom friend and colleague.
They agreed, embraced peace and even performed their classic songs together on stage.
Holding photo of the Plantashun Boiz which he described as his 'picture of the month', Animashaun called on the Okoye twin brothers to follow suit while hoping they do not lose any life before they eventually do the needful.
He wrote: "My picture of the month….I hope we don't lose another life before @iamkingrudy and @peterpsquare realise it's their turn to bury the hatchet. @therealblackfacenaija @fazealone @official2baba."