Issues On Women And Youth Development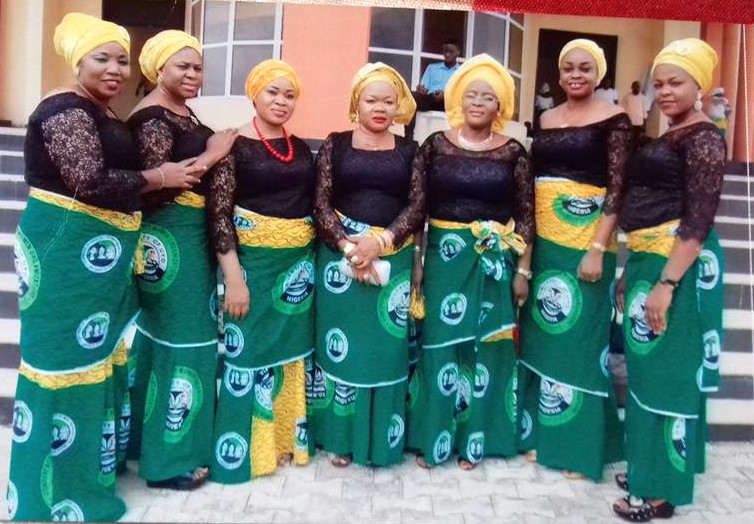 Nigerian women have really come a long way. From the immediate post independence era to this 21st century, they have played major roles in social and economic activities which may have received little or no recognition at all.
In their bid to rise above the traditional Nigerian indigenous belief that the woman's role is predominantly in the home where she is expected to act as a wife, mother and housekeeper, women are beginning to break out of such stereotypes. This is evident in their achievements in the various fields of endeavors which they now engage in.
60 years ago, women potrayed an image of a helpless, oppressed and marginalized folk. Yet, their desire to be involved in deciding the the fate of their environment, emboldened their muscles to struggle to make impact, no matter how minute. With division of labour being done along gender lines, women could only control such occupations as food processing and distribution.
Notably, in the south eastern part of Nigeria, women were involved in the production of palm oil and palm kernel, their successes in long distance trade in different parts of the country also accounted for the distribution of various food items and commodities.
Fish drying was done in the coastal areas of Calabar, Oron and the Niger Delta. Women in Okposi, Yala and Uburu were known for salt production. Pottery making and weaving were popular among the Afikpo women. The women in the north, even those in purdah, were also involved in food processing and trading. The resourceful nature of these women made them able to contribute to the sustenance of their families.
Beyond the household level, needless to say that power was generally dominated by men. Nevertheless, in many areas, specific titles were given to women. The queen mother; a powerful title among the Edo and Yoruba, could be bestowed upon the king's mother or a free woman of considerable stature.
The most successful among them rose to the prestigious chieftaincy title of Iyalode, a position of great privilege and power. Although with time, patriarchy, combined with colonial changes altered gender relations which declined the position of female chiefs in importance
The under representation of women in political participation gained root due to the patriarchal practice inherent in our society, much of which were obvious from pre-colonial era till date.
In all of this, the most serious threat to the influence and privileges of women occurred during the 20th century, when the cultural orientation by which a woman is seen as dependent on her husband created an enabling environment for thier subordination and restriction in pursing education.
Their plight was made worse by the operational system of education that placed more priority on male-child over the female-child. This era witnessed a system that subjected women to a place of being seen and not heard.The exclusion of the girl-child from western education to a great extent, widened the intellectual gap between the two folks.
This situation did not only súcceed in placing the Nigerian woman in second fidlle in the scheme of things, it projected her as a mediocre personality stripped of the will and power to rule, dominate and impact her environment. A very serious impediment to the political and socio-economical enthronement of the Nigerian woman in the 21st century.
This was the reason behind the numerous struggles for the emancipation of the Nigerian woman from political mediocrity and stagnancy through education and participation in the socio-economic and political development of the nation.
Like women in other patriarchal societies, the subordinate position which Nigerian women were subjected to, predisposed them to various acts of gender-based discrimination. Being a patriarchal society, male dominance was reflected in the marriage institution, political, religious and governing institutions, and in other public and private institutions existing in the country.
The result was low participation of women in both elective and appointive positions as very few women in the country occupied leadership positions and participated equitably with their male counterparts in decision-making. All the same, as Nigeria marks her 60th independence anniversary today, there is every reason for the women to celebrate as their status have continuously evolved curtesy of formal education from which a large number of elite women have emerged.
Intelligent, educated, and confident, women can now be found in all leading occupations; they now challenge many aspects of patriarchy and are gradually organizing to ensure that the political arena expands sufficiently to accommodate them.Today, Nigerian women have demonstrated great resourcefulness, not only in nation building but as custodians of great legacy in a country with rich cultures and potential.
Although controversial, gender has come to be a very crucial instrument for shaping the society and based on this, the world's governments adopted gender equality and women's empowerment as the third Millennium Development Goal in 2000. To this end, Food and Agricultural Organisation, FAO, recognizes the importance of promoting the full and equitable participation of women and men in efforts to improve food security, reduce poverty, and fuel sustainable rural development.
Thus the millenium Development Goal3, MDG3, is targetted at eliminating gender disparity in primary and secondary education, and in all levels of education
The previous United Nation's conferences such as the Convention on the Elimination of All forms of Discrimination Against Women (CEDAW, 1979), the World Conference on Human Rights, Vienna, (1993), the International Conference on Population and Development, Cairo (1994), the World Conference on Women, Beijing (1995), and the Security Council Resolution (2000), all focused on gender equality and women's empowerment.
Many actions had to be taken by women in order to break loose from political backwardness and social subordination and from other contending factors to the political progress of women. More awareness is being created with regard to incorporating gender perspectives in policy-making and the adoption of gender-inclusive approaches in the implementation of development-related goals in order to empower women.
As we speak, there are obvious efforts made by government and non -governmental organizations to increase the level of participation of women in politics in line with the declaration made at the fourth World Conference on women in Beijing, which advocated 30% affirmative action.
In Nigeria, the extant National Gender Policy (NGP) recommended 35% affirmative action instead, and sought for a more inclusive representation of women with at least 35% of both elective political and appointive public service positions respectively.
At the federal level, in 2011, the Goodluck Jonathan-led administration's cabinet had women occupying about 33% of the positions. This was more than the 30% reserved for women under the affirmative action guidelines contained in the National Policy of Women adopted in 2000. However, since then, the number of women in top government positions has dropped.
Here in Rivers State, the Executive Governor, Nyesom Wike provided an enabling environment for women to ascend political height by mandatorily reserving the local government vice chairmanship position for women as well as encouraging them into councillorship positions as a stepping stone into politics.
Right now, following the United Nations (UN) declaration on Millennium Development Goals (MDGs), which emphasize gender equality, economic empowerment of women has been spotted as a prerequisite for sustainable development, hence a global phenomenon.The MDGs 3 leverages on the understanding that promoting women's economic empowerment serves as a precursor for gender equality, poverty eradication and inclusive economic growth. To this end, governments and donor agencies such as the World Bank, the African Development Bank Group (AfDBG), International Finance Corporations (IFC) and several other organizations including the private sector, have developed various gender related polices to enhance WEP.
The Federal Government of Nigeria recently launched the WEP programmes alongside other women/youth related development projects. the Central Bank of Nigeria (CBN) through its financial inclusion strategy (under the Microfinance Policy), plan to reduce gender inequality by increasing women's access to financial services by fifteen per cent (15%) annually.
These are indications that Nigeria is keen in ensuring that women are economically empowered. Women make enormous contributions in every sector of the economy (markets, formal institutions, informal institutions, households, etc.). It is on record that in the last 30 years, 552 million women joined the labor force with a 4 per cent increase in Sub-Saharan Africa.
On the other hand, life that was much more abundant at independence gradually became difficult for the youths in the late 1970s and 1980s. Crushing economic hardships inflicted sorrow on many Nigerian youths. Thus, the picture of Nigerian youth since independence has been that of a marginalized group.
Most vulnerable for development and filled with vigour and the spirit to achieve, every one expects the young, agile, and virile to be innovative, unfortunately an enabling environment had remained elusive.
In a clime full of misery, the youths were left to contend with violence, pandemics of all sorts, assassination, examination malpractice, sexual promiscuity, joblessness and above all, poverty.
In an attempt to save their future from absolute deterioration, Nigerian youths disaggregated themselves into different forms of resistant militia groups, leaving questions in the air as to what hope the future holds for a 'dishonourable' future leaders?
Nonetheless, realizing that skills and knowledge are the driving forces of economic growth and social development, thus providing an opportunity to achieve inclusion and productivity within the country, the Nigerian government chose to harness Nigeria's young demography through appropriate skill development efforts called N-Power Programme.
The modular programmes under N-Power is ensuring that each participant learns and practices most of what is necessary to find or create work. The N-Power Volunteer Corp involves a massive deployment of 500,000 trained graduates who will assist to improve the inadequacies in our public services.
The Nigerian Youth Employment Action Plan was also developed by the Federal Ministry of Youth Development (FMYSD), as a strategy to respond effectively to the youth employment challenge in Nigeria.
The major objectives of the plan are to address fragmentation and harness technical and financial resources for meaningful impact. The plan targets young people between the ages of 18-35 years and details needed actions in support of employment creation for youth in critical economic and social sectors and outlines the financing, implementation, monitoring and evaluation frameworks.
The Nigerian Youth Employment Action Plan (NIYEAP) has an implementation phase from 2019-2023 and emphasizes the 4Es: Employability, Entrepreneurship Development, Employment Creation and Equal Opportunity.
In addition, a Presidential Youth Empowerment Scheme (P-YES) was conceived and designed to: fight and reduce unemployment among Nigerian youth by creating at least 774,000 empowerment opportunities.
Here, youths are trained and empowered to have the capacity to empower at least one other youth within immediate community. It helps to create wealth among the growing youth population. While incomes will be stablised and sustsined, through this programme, it is expected to fight the scourge of criminality and drug abuse among the youth by keeping them productively engaged.
All these programmes if sincerely harnessed, no doubt would build the capacity of the youth to take charge of their own wellbeing and future by building their assets and realizing their potentials.
Hopefully, with the efforts of the federal and state governments as well as those of public spirited individuals and non governmental organisations at ameliorating the wellbeing of the youths, the hitherto devastated nigerian youth can contribute to GDP growth through the development of Micro, Small and Medium Scale Enterprises (MSMEs).
By: Sylvia ThankGod-Amadi
The World's Women 2020: Trends And Statistics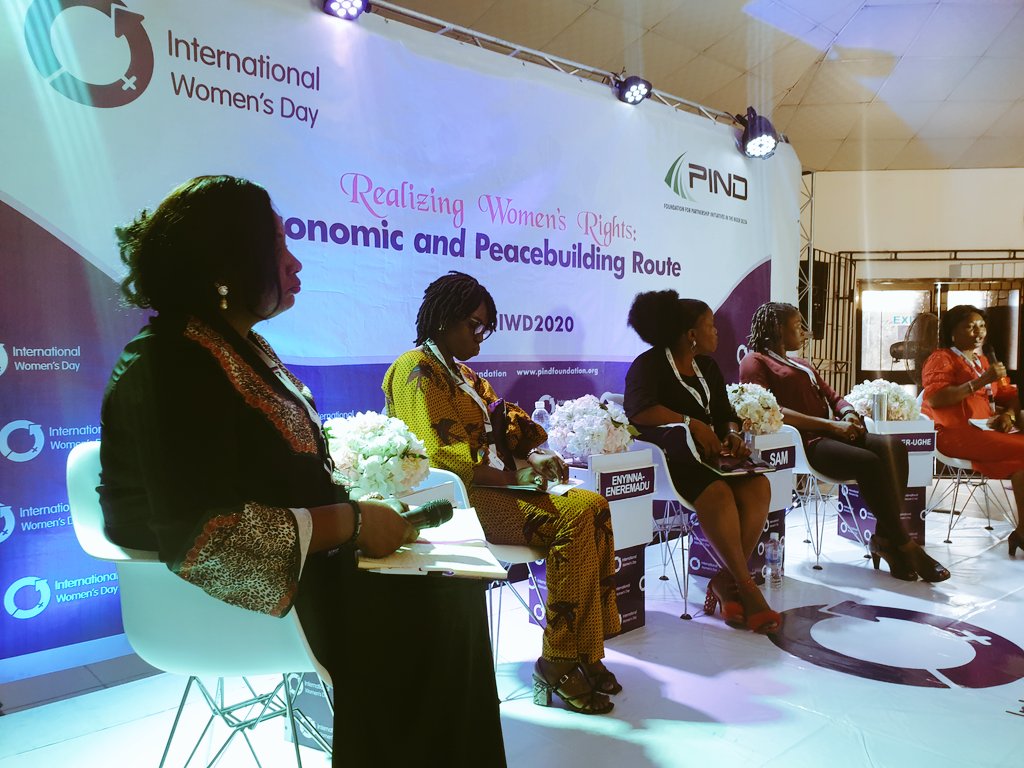 Less than 50% of working-age women are in the labour market, a figure that has barely changed over the last quarter of a century, according to a new UN report launched recently. Unpaid domestic and care work falls disproportionately on women, restraining their economic potential as the COVID-19 pandemic additionally affects women's jobs and livelihoods, the report warns.
The World's Women 2020: Trends and Statistics compiles 100 data stories that provide a snapshot of the state of gender equality worldwide. Presented on an interactive portal, the report analyses gender equality in six critical areas: population and families; health; education; economic empowerment and asset ownership; power and decision-making; and violence against women and the girl child as well as the impact of COVID-19.
"Twenty-five years since the adoption of the Beijing Declaration and Platform for Action, progress towards equal power and equal rights for women remains elusive. No country has achieved gender equality, and the COVID-19 crisis threatens to erode the limited gains that have been made. The Decade of Action to deliver the Sustainable Development Goals and efforts to recover better from the pandemic offer a chance to transform the lives of women and girls, today and tomorrow" said UN Secretary-General António Guterres.
Unpaid domestic and care work holding women back
While unpaid domestic and care work has intensified for both men and women during the COVID-19 pandemic, women continue to do the lion's share. On an average day, women globally spend about three times as many hours on unpaid domestic and care work as men (4.2 hours compared to 1.7). In Northern Africa and Western Asia that gender gap is even higher, with women spending more than seven times as much as men on these activities.
This lopsided distribution of unpaid domestic and care work prevents women from participating in the labour market. In 2020, only 47% of women of working age participated in the labour market, compared to 74% of men – a gender gap that has remained relatively constant since 1995. In Southern Asia, Northern Africa and Western Asia, the number is even lower, with less than 30% of women participating in the labour market. And the pandemic is expected to exacerbate these gender disparities, as many women work in the subsectors hardest hit by COVID-19 and lockdown measures, including in paid domestic work, accommodation and food services, and the retail trade. Women also make up over 70% of workers in the health sector, therefore facing higher infection risks than men in the workplace.
No cracks in the glass ceiling
In terms of power and decision making, women held only 28% of managerial positions globally in 2019 – almost the same proportion as in 1995. And only 18% of enterprises surveyed had a female Chief Executive Officer in 2020. Among Fortune 500 corporations only 7.4%, or 37 Chief Executive Officers, were women. In political life, while women's representation in parliament has more than doubled globally, it has still not crossed the barrier of 25% of parliamentary seats in 2020. Women's representation among cabinet ministers has quadrupled over the last 25 years, yet remains well below parity at 22%.
Women's participation in education on the rise worldwide
The world has made substantial progress in achieving universal primary education, with girls and boys participating equally in primary education in most regions. While school closures related to COVID-19 are likely to set back progress on access to education, evidence shows that girls, once they have access to schooling, tend to do better than boys in terms of academic achievement. In tertiary education, women outnumber men, and enrolment is increasing faster for women than for men.
However, women continue to be underrepresented in the fields of science, technology, engineering and mathematics, representing only slightly more than 35% of the world's STEM graduates. Women are also a minority in scientific research and development, making up less than a third of the world's researchers.
Violence against women and girls remains a global issue
During COVID-19 lockdowns, many women and girls have been isolated in unsafe environments where they are at heightened risk of experiencing intimate partner violence. Around one third of women worldwide have experienced physical and/or sexual violence by an intimate partner; and 18% have experienced such violence in the past 12 months. In the most extreme cases, violence against women is lethal: globally, an estimated 137 women are killed by their intimate partner or a family member every day.
While female genital mutilation is becoming less common in some countries, at least 200 million girls and women alive today have been subjected to this specific form of violence across Africa and the Middle East where the practice is most prevalent.
In a sign that attitudes are changing, women's acceptance of being beaten by their partners decreased in almost 75% of countries with data over the past seven years. But laws to address domestic violence are not yet universally available, with only 153 countries having such laws. Gaps are largest in Northern Africa, Western Asia and sub-Saharan Africa, where 43% and 35% of countries respectively have not passed such laws.
Reliable and timely data are critical
Reliable, timely and disaggregated data are critically needed, particularly now as the international community responds to the COVID-19 pandemic, to effectively measure progress in achieving gender equality. Closing the data and evidence gaps through regular collection and use of gender statistics is crucial.
"I call on all countries to accelerate efforts towards the empowerment of women and girls and towards improving the evidence base to monitor progress: data gaps in the coverage of key gender topics need to be filled," said Liu Zhenmin, UN Under-Secretary-General for Economic and Social Affairs. "Timeliness and comparability of data over time and across countries need to be improved, and data disaggregation and dissemination by age, sex, location and other key variables need to become a priority in order to fully measure and address intersecting inequalities, respond to crises, and ensure gender equality by 2030."
About the World's Women report
Produced by the Statistics Division of the United Nations Department of Economic and Social Affairs, the World's Women report has been produced every five years since 1990 and provides the latest data on the state of gender equality worldwide.
30% Of Women, Girls Experience Sexual Abuse, FG Admits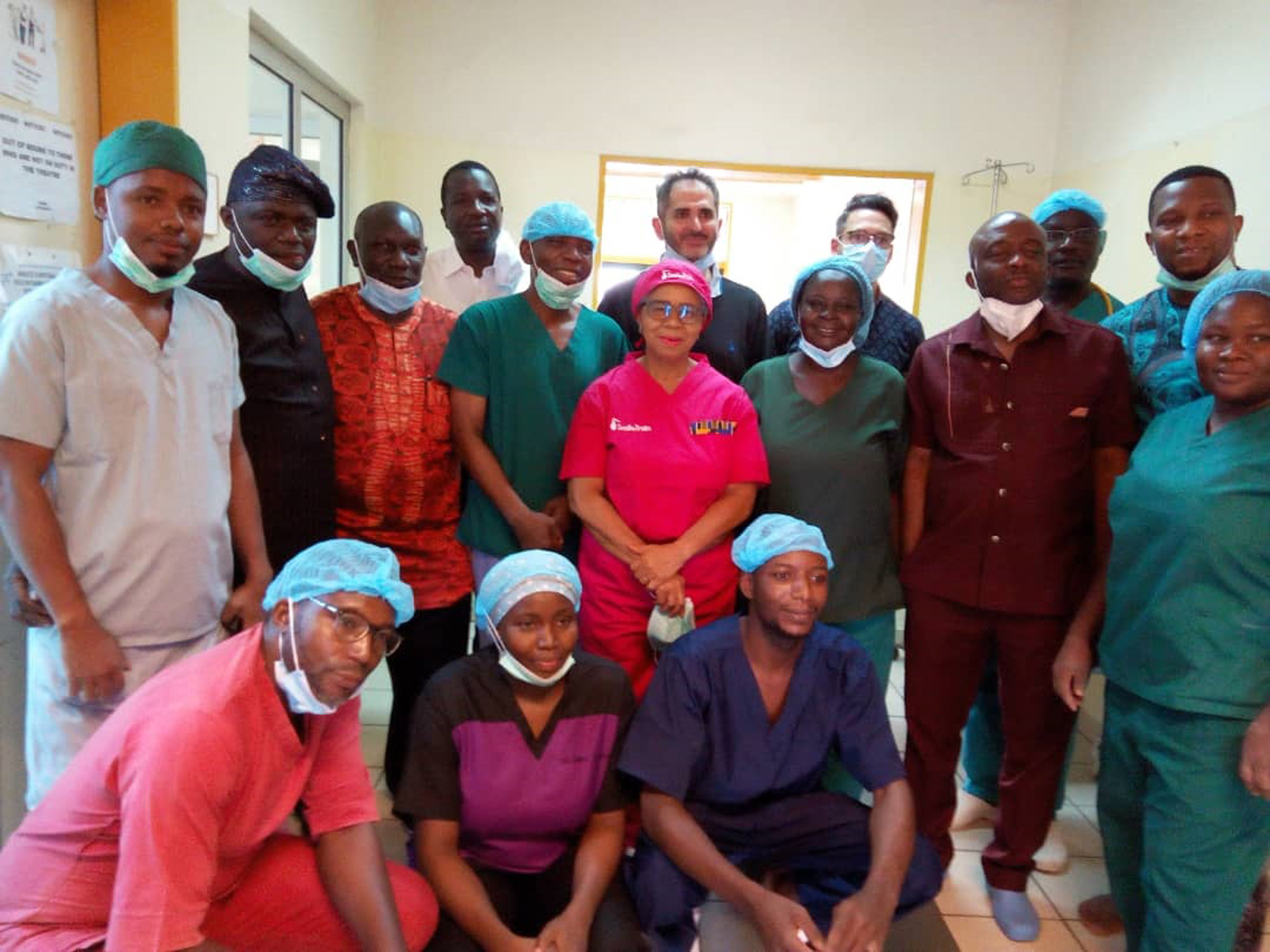 The Minister of Women Affairs, Senator Pauline Tallen, has said that 30 per cent of women and girls between the ages of 15-49 experience different forms of sexual abuse.
Tallen said this, yesterday in Abuja, at a panel discussion to commemorate the International Day of the Midwife 2021, and the Orange World Campaign flag-off.
The theme of the event was, "Access to Services For GBV Survivors in Nigeria: A Call to Action."
The advocacy event was organised by United Nations Population Fund (UNFPA), as part of its mandate of engaging health professional associations in ending Violence Against Women and Girls (VAWG) in Nigeria.
Tallen attributed the rising number sexual abuse, especially in the North-East, to prevailing factors like child marriage and terrorism.
The minister, who was represented by the Permanent Secretary of the ministry, Mrs. Anthonia Ekpa, said Nigeria experienced different forms of sexual abuse, and that the patriarchal nature of the society.
"The situation has further worsened as a result of the Covid-19 pandemic which has been described as a shadow pandemic.
"The pandemic has seen a surge on reports of gender-based violence cases nationwide, which has led to the diversion of priorities and resources to address these issues.
"There is continuous advocacy and ongoing amendments to existing policies to accommodate best practices in combating this pandemic," she explained.
Tallen noted that a recent study commissioned by her Ministry and the United Nations (UN) partners in Nigeria, with support from the Norwegian government found out that 28 per cent of Nigerians aged 25-29 had experienced some form of physical violence since age 15.
"The study also reports that 15 per cent of women experienced physical violence, and the level of exposure to the risk of violence varied based on marital status.
"It said 44 per cent of divorced, separated or widowed women reported experiencing violence since age 15, while 25 per cent of married women or those living with their spouses have experienced violence," she said.
She added that the most common acts of violence against women in the country included sexual harassment, physical violence, harmful traditional practices, emotional and psychological violence and socio-economic violence.
"What do Nigerian women want to see? Sustaining advocacy and empowerment!
"As I keep reiterating in my past discussions on GBV, there is need to intensify community level advocacy on gender based violence from federal to state, down to the grassroots," Tallen said.
She added that there was need to take up challenges as they emerged, as the statistics on prevalence of GBV were scary.
"The issue of gender-based violence is at the centre of human rights; there are two sides to it, which are gender inequality and violence against women," Tallen stressed.
Speaking at the event virtually, the UN Deputy Secretary General, Ms. Amina Mohammed, said there was no excuse for GBV survivors not to have access to services in the country.
"I welcome all the collective and comprehensive actions on ending GBV in Nigeria. This is the kind of leadership the world needs and the UN stands ready to support you," Mohammed added.
The Director-General of the National Agency for the prohibition of trafficking in Persons (NAPTIP), Imaan Sulaiman–Ibrahim, said the Violence Against Persons Prohibition Act (VAPP), was fully implemented in the Federal Capital Territory (FCT).
Ibrahim urged women and girls to report all forms of violence and human degradation to NAPTIP.
"We have more trained and equipped personnel on violence issues than the police. They take it up and report to the police and then follow up," she said.
Also speaking, UNFPA Representative in Nigeria, Ms Elisabeth Mueller, said in tackling gender-based violence, Nigeria must create an enabling environment through collaboration and avoid blaming and shaming.
"Every time we talk about Gender-based violence, we are talking about real people like us who are subjected to several forms of violence," Mueller noted.
According to her, it is worrisome to know that Nigerians do not amplify the cases of violence women face on a daily basis.
"Always remember to show love and care to girls and women. We should be able to pass the appropriate message across to people. We should also put a human face to our stories," she added.
She said about 18 million women in Nigeria had stories to tell regarding the issues of Sexual and Gender Based violence.
"We need to support women and girls by standing up for each other always. We need to give them assurance that they will get justice. When we hold each other's hand, then we are on the way to ending sexual and gender based violence," she stated.
Friends Express Faith In Etche's Vice Chairman-Elect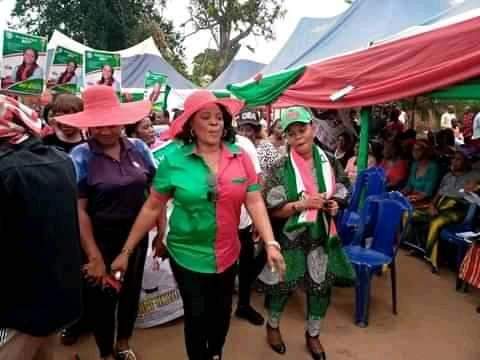 As the Rivers State Independent Electoral Commission, RSIEC, releases the result of the April 17th,  2021 Local Government Council poll,  friends and well wishers of the Etche LGA Vice Chairman-elect,  Honourable Gladys Onyekachi Nweke, have continued to express strong faith in her ability to deliver on her mandate.
Addressing the people of Okehi in Etche,  during a special visit with her exco, Chairman,  Nigeria Association Of Women Journalists (NAWOJ), Rivers State branch, Mrs Susan Serekara Nwikh-ana,   urged the good people of Okehi  to always pray and support their own daughter "Gladys",  on daily basis, so as to represent and make women proud over the task given to her.
The media women leader,  acknowledged the Governor of Rivers State, Chief Barr Ezenwo Nyesom Wike, for finding women worthy and capable in leadership positions. She  adored  the governor for enabling women in the State to serve as  vice chairmen in all local governments in  Rivers State, thereby giving them a voice in the society at large.
She thus, encouraged the elders, women, and youths of Okehi, to  always think of their daughter, observe, advise and correct her as to make a difference in the LGA and State.
While also  congratulating the Vice Chairman-elect, a veteran journalist in the State, Mrs Kate-Sam Mgbor, advised  her  to  remember that the people that elected her,  especially the women she represents,  are looking up to her, a reason for which she  should do well to carry them along.
She  charged her to resist every oppression, irrespective of who the oppressor is. She enjoined her to be  strong, speak out diplomatically, when things are not going well, as well as  play along to some limit and make an impact in Etche's  political arena, by making her voice to be heard.
Meanwhile, an indegene of Okehi, Hon. Fortune Obi, Secretary of Trade Union Congress and former Pengason PRO, on behalf of the good people of Okehi, had promised that  Hon. Gladys will not be a disappointment at all to both the Etche land and to the state at large, by the Grace of God Almighty.
Hon. Gladys Nweke, on her part, has promised that with God on her side, she will make  Etche men, women and youths proud and will return diginity/sanity to the seat of Etche's Vice chairmanship.
Gladys Onyekachi Nweke as she is called,  hails from Umuomara, Okehi 2 in  Etche Local Government Area of Rivers State.
Born in  August, 1983 to the family of Late Mr and Mrs Appolus Anunobi  Nweke,  in Umuowan-Ukwu Umuomara in Okehi Etche, she is the third and the last child of her late parents.
A mother of one, Hon. Gladys attended Amato Community Primary School  Okehi 2, Etche, where she obtained her  first school leaving certificate and proceeded to Government Girls Secondary School Egbelubi, Ndashi, Etche, for her Junior School Certificate Examination.
She sat for  her  Senior School Certificate Examination in the year 1998, at  International Secondary School, Rivers State University of Science and Technology (RSUST), now Rivers State University (RSU)
A graduate of Mass Communication from Rivers State University Port Harcourt, she also holds a Diploma in Screen Writing from New York Film Academy, Lagos State in 2011.  A member of Actors Guild of Nigeria (AGN), Nigeria Association of Women Journalists (NAWOJ), Nigeria Union Of Journalists (NUJ), Environmental Safety Professional, Entrepreneurship mentorship and a Journalist
A member, Women in Nigeria and Diaspora (WINADOnline/Offline Foodstuffs Vendor and also a social media connoisseur.
She has worked in many media organisations such as; Eagle News Online Newspaper, Correspondence, Liberty Radio based in Kaduna State, Premium Times online Newspaper, Greenberg Reporters, the Port City news.
Editor in chief of two local tabloids, Editor of News platform Newspaper and Magazine, and Sliver News Online
Honourable Gladys contested as Deputy Governor on the platform of Alliance National Party in 2019 general election in Rivers State
Today, she is the Vice Chairman-elect in Etche Local Government Area of Rivers State, sequel to the just concluded Local Government Elections in Rivers State
Worthy of note is the fact that her interests spread as far as creating business ideas in the areas of in media, trainings,  consulting and loan facilitations from government, BOI and other financial institutions
Honourable Gladys' thought for the youths is to own at least one business. This policy, I believe will help curtail cultism, kidnapping, drug abuse, killings and other social vices.
By: Sylvia ThankGod-Amadi