Landmark Achievements By Mr Projects
The Governor Nyesom Wike-led administration has recorded so many landmark projects and dividends of democracy in its five years of existence. It has delivered so much dividends of democracy to its teeming admirers and the entire good people of the Rivers State. As it is generally said, one good turn deserves another and if somebody does what is good – you encourage him by giving him a pat on the back. And by showing gratitude so that the person will continue in the good work, to do more.
Governor Nyesom Wike government has scored so many first in the giant strides he has achieved so far for the state. Especially in terms of infrastructural developments across the state and its environs particularly in the areas of roads, healthcare delivery system, education, security, trade and commerce as well as tourism etc.
In the areas of roads rehabilitation and roads construction Mr. Projects stands tall especially in transforming . the already congested state headquarters, the garden city to a more modern city. The state government is simultaneously constructing about five flyovers, one at Garrison junction another at Rumuokoro intersection, yet another from first to second Artillery junction at Rumuogba and the Rumuola flyover which was a single carriage way. But is now being expanded to dual carriage way to accommodate more vehicular traffic on the PH – Aba Express Road axis also the GRA intersection flyover is ongoing.
All these is intended to ease congestion and vehicular traffic flow in the metropolis as well as causing the smooth and free movement of cars, buses, trucks and passengers / pedestrians.
Also recently, the state government rehabilitated some roads in the state and its environs. And awarded the construction of Woji – Aleto – Alesa Refinery road to help open up these communities that make up that area. As well as serve as a link road for vehicular traffic coming from the refinery through Woji to Trans – Amadi axis and back. This will go a long way in making vehicular traffic flow and movement easier in the area.
The unprecedented success scored in the area of security and peace is a major case in point. Of a truth, there is peace and harmonious co­existence in the state and its various communities. Incidences of criminality like cult clashes and killings or militancy has been reduced to its barest minimum. Crime in general including kidnapping, armed robbery, rape, 419 etc. has been relegated to the background. No wonder businesses and commercial activities can thrive and projects can carryon unperturbed because of peace and security in the state.
In addition, the government deserves a pat on the back for its cordial relationship with the police and all the various security agencies in the state for working in tandem with them. Also there is mutual co-operation and understanding between the state government and security operatives to stem the tide of insecurity in the state.
Meanwhile, in the area of tourism, night life in Port Harcourt and its environs is gradually picking up, if not for the Covid 19 pandemic scourge. The Port Harcourt Pleasure Park built by this administration with various fun sport facilities and Amusement Park, including a cinema is a must for families, youths, children and a tourists destination. Especially for tourists and visitors to the garden city for the first time. This is coupled with the various shopping malls and event centres in the different parts of the city. For those who would like to shop and unwind at the various relaxation spots. In relation to that are the colourful eateries and restaurants at different parts of the city with mouth watering delicacies and cuisines, all these for their enjoying pleasure.
Moreover, in the area of trade and commerce the state government constructed an ultra – modern vegetable and fruit garden market in the city near Kaduna Street which was earlier gutted by fire. This beautiful edifice has added elegance to the skyline and landscape of the garden city. It has made shopping – buying and selling more convenient and comfortable whether it is sunny or when raining. Also it has improved the sanitation and cleanliness of the market and the environment. Likewise there has been increase in shopping malls and shopping centres in the state. More investors are being attracted to the state because of government business friendly policies.
Similarly, in the aspect of education serious rehabilitation and renovation work has been carried out on so many primary and post – primary schools in Port Harcourt city and the various local government areas. There is better funding for the Rivers State University with more projects awarded to enhance learning and the overall development of the institution. The Ignatus Ajuru University, Rumuolumeni is also being given adequate attention in terms infrastructure and staff development.
The renamed Elechi Amadi Polytechnic is witnessing phenomenal infrastructural growth in terms of physical development as well as getting most of its courses accredited by the NBTE – National Board for Technical Education. Likewise the Ken Saro Wiwa Polytechnic, Bori is being funded and repositioned for the challenges of the time.
Additionally, healthcare delivery system has improved in the state especially at the tertiary level with the addition of a teaching hospital to the Rivers state University Medical School. A new State of the art, five star magnificent hospital, with cutting edge technology facilities has been established. To train doctors, nurses and other health care professionals both at the undergraduate and post-graduate levels including carrying out research and development.
Also to act as a referral centre for many advanced cases of diseases and sicknesses that requires specialist attention and care not only in the state but even from outside the state.
Furthermore, in the area of primary health care and secondary health care, there has been massive improvement in facilities and equipment, including availability of drugs not only in Port Harcourt but in the various local government areas. Most of their structures have been rehabilitated and renovated to give them a face lift and to make them conducive for health care delivery.
Indeed, Mr. Projects scored many highs, in the state's handling and management of the coronavirus pandemic. He established isolation centres and insisted that the Covid 19 protocol must be observed by persons coming into the state by land, sea or air. He placed a ban on all borders sea, land and air which is best international practice to protect Rivers State and its citizens. The government also imposed curfew on Port Harcourt and its environs by restricting movement and placing a ban on markets and other public or social gatherings. These restrictions and bans and adherence to best practices helped curtailed and reduced the rate of Covid 19 cases and its spread in the state.
In addition, Mr. Project's humane disposition came to play with the distribution of food stuffs and other palliatives to the citizens and good people of Rivers State.
Kudos and salute to a quintessential gentleman, an administrator cum politician par excellence. A worthy and distinguished son of Rivers State and Nigeria. His Excellency, Mr Projects you are nature's gift to the state and nation. Keep on with the good work as posterity beckons.
Ayooso, a journalist, resides in Port Harcourt.

Understanding The Enigma Of Epilepsy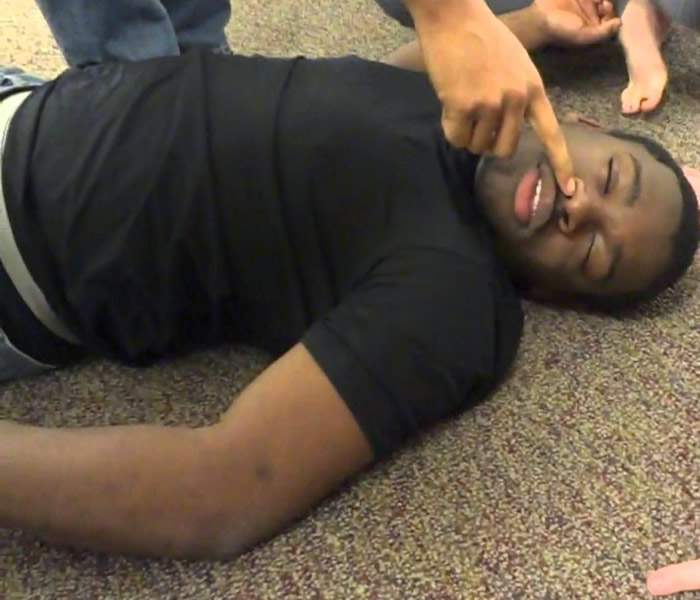 Epilepsy is a medical condition in which the brain can suddenly make its victim to become unconscious or unable to control movements. In most cases it begins in childhood but it is in rare cases that it can last throughout the life of an individual. The enigma therein is that "no one knows for sure just what causes this disease". The medical profession must be given credit for making this honest but humble admission. Neither should we lend ears to exorcists or witch doctors who spread fake and false opinions about it.
Epilepsy has everything to do with the enigmatic chemistry and various electro-magnetic radiations of the blood of various individuals. It is true to say that every individual has a personal blood formula such that no two persons on earth have the same identity. It is true also that the composition of the blood of individuals, just like the cells, change periodically, such that in every seven years there is a complete turn-around. Factors which account for changes in the blood composition and radiations include the foods and drinks that individuals take.
Age-long controversies about epilepsy include the belief that it is a spiritual attack, that the sickness is hereditary, that the victim is possessed, or that there may have been some brain injury in infancy, etc. In the case of Julius Caesar who had the "falling sickness", ancient Romans believed that epilepsy occurs along with "Stella radiations" or influence of the stars and gods.
Epilepsy, like convulsion in children, can last for a few minutes, involving a momentary lapse of consciousness, violent movement of the limbs and other parts of the body, upward rolling of the eyes and foaming in the mouth. Early warning symptoms before the seizure can include severe fever or cold, a rhythmic nodding of the head, dizziness or some strange behaviours, few minutes before the actual seizure. As an epileptic child grows into adulthood the sickness may disappear but there are a few cases where it can occur even at the age of 40 and above. Yet the blood is not left out.
In adults, epilepsy can be mistaken for schizophrenia and can be brought about by extreme and prolonged deprivation, stress, loneliness, frustration and other psychological perplexities. The critical moment of total loss of consciousness usually provides some period of rest for the brain, demanding that the patient be left alone, except to ensure that he is free from possible injuries. In some local communities epileptic children are handled in some ways that result in further problems for the patient in adulthood, largely because of ignorance about the matter.
Several people that we meet and interact with daily may not be quite as normal as we may think, perhaps as a result of how some childhood ailments were handled. When exorcists and witch doctors add their own bits, the end result can expose some individuals to the invasion or intrusion of some entities which cling to the patient for several years. Certain concoctions given to epileptic patients may also alter the composition of their blood.
Even some medical practitioners have been known to tamper with the spinal cord of epileptic patients in an effort to treat the matter as a physical or cerebral issue. Every manifestation connected with epilepsy has to do with blood chemistry and the peculiar radiation from the blood of an individual at a given time and a given condition. For a better understanding of this matter, it would be necessary to delve into some controversial issues which majority of people know little about.
Earth-bound souls and epilepsy
Even though many people would doubt this fact, it is true that there are millions of bodiless or discarnate human souls which are earth-bound, tied to some definite environments for decades or centuries. Like we find lunatics roaming the streets in pathetic and sad conditions, so also are there discarnate human souls invisible to us, languishing in very pathetic conditions in various places, including environments where people live and more about. Such sad conditions do not arise for nothing, neither is there any injustice or anything involving witchcraft in the matter.
We do know that some people commit cold-blooded murders and get away in clever manners. There are armed robbers, terrorists and other criminals who commit unspeakable crimes against individuals and humanity. When such people think that they are clever and successful in their exploits, something really horrible awaits them which keeps them earth-bound for a very long time in the scene of the crime they committed.
Some earth-bound souls become spiteful, vicious and haunt the environment they are tied to, but others that become penitent, seek to let someone know of their torment and then provide possible relief. Many would long for prayers to help them out of the torment, without a body of flesh and blood, would need the blood of a living person for the purpose of making contact for help.
The unique nature of the human blood and the numerous radiations emanating therefrom, work like electronic transmission and reception device. Only when there is a possibility of contact between a soul in the beyond and a living person whose blood radiation can ignite a contact, at a particular time and place, can the phenomenon of epilepsy occur. The brain of the epileptic person gets a seizure.
Between the soul in torment and the epileptic victim whose blood radiation serves for contact purposes, there are no spoken words, no harm intended and no permission sought. But two persons, one dead and another living, are tied or linked together for a brief moment. Energy seized from the blood of the epileptic victim expresses its effects in epileptic fits and momentary lapse in consciousness. Victims of epilepsy serve as medium of expression of the volition of discarnate souls, whereby the brain reacts by shutting down its functions, in self defence.
It is true that all quilts revenge and avenge themselves upon same persons who participated in wrong-doings, collectively, at appropriate times. One of the enigmas of epilepsy is the issue of determining if the epileptic victim was an accomplice of the soul in torment in a crime that took place long ago.
It is needful to wonder or ask about the mechanism of matching linkages between a discarnate soul and a living person. Contrary to prevailing ignorance and prejudices, people are really never alone, even when they think they are alone in secluded places. At all times and places, we are surrounded by numerous discarnate entities' and radiations that are invisible.
It is in our interest that we do not see what and who surround us even in our privacies, otherwise the fright of seeing the unseen would drive many people crazy. Invisible entities surrounding us include "watchers" and " weavers" whose roles have to do with records and weaving of the destinies of individuals. There are also discarnate human souls such as those that are earth-bound as a result of some serious crimes, as well as numerous radiations emanating from various sources.
Through the medium of a unique component of the human blood known as deoxyribonucleic-acid (DNA), dead as well as living persons have some matching links that extend beyond space and time. As a conveyor of personal dozzier of every individual, the radiations emanating from the DNA are the media of universal linkages which exclude any error or falsification. A part of the unfailing justice in the interactive process is that what has no homogenous link with you can never reach you.
It is through the mechanism of human thought and personal volition that individuals draw and attract to themselves such floating radiations or energies which reach and react upon them. Everybody is protected from arbitrary intrusion in this matter, which explains why it is necessary to guard your thought and volition with all diligence, for out of them arise all issues of life. To ignore this simple admonition is to expose oneself to some dangers.
Factors which expose people to external intrusion
Discarnate entities and souls of the dead in states of torment would hardly intrude into the life of anyone if individuals do not first predispose themselves to such possibilities. Such possibilities arise through the following factors: Association or communion with juggling fiends, like in Shakespare's Macbeth, is one of the major factors which expose many people to an intrusion or evasion from the psychic world. Many people engage in such activities under various guises, excuses and reasons, but to say the least, juggling with fiends or dark entities is a dangerous thing to do.
Another source of contact with dark entities is the accumulation of thought energies which take on various forms according to their nature and kinds. There are many of such energy-centres whose origin and existence arise from various human emotions, passions and volitions. The power which any of such centers can exert is as real as any destructive energy. Individuals connect themselves with such invisible centres of energy through their emotions, passions, thought and volition which serve as an appeal or petition to such centres.
Through intake of some hard drugs, diets and drinks, including various concoctions, individuals can dim and cloud the purity of their blood, thereby exposing themselves to the invasion of alien radiations which have sympathetic links with such items. Ordinary cigarettes that people take daily can reduce people's natural immune system.
Fear, prolonged stress, lingering malice, frustrations and loss of confidence and faith in life are factors which easily predispose individuals to exposures to malignant radiations. It is needful to add also that what people can contract through sexual relationship goes beyond transmissible diseases. Surely there are men and women whose inner life can infect and pollute those who have intimate and regular contacts with them. Physical tendencies and deficiencies are inheritable, as pollutants.
Epilepsy can manifest in various ways which include periodic malfunction of the brain or blood system. Even some forms of insanity, including split-personality, may be linked with epilepsy. Adolescents provide the most fertile contact possibilities for discarnate entities. This is because as "virgins" the road lies open for invisible invaders to make contacts. The phenomenon of abiku or ogbanje comes under the wide manifestations of epilepsy. Real enigma!
In adults the phenomenon can take the form of double-life, whereby an individual is one person today, and an entirely different person next the day. An appropriate way to manage simpler forms of epilepsy is to ensure that the victims come to no harms through the efforts of freelance healers and exorcists who rarely know the dynamics and cycles of life. One reality which we cannot dismiss is that there is a "coming and going" in the mystery of life.
Dr Amirize is a retired lecturer from the Rivers State University, Port Harcourt.

Post COVID-19 Changes Nigeria Must Make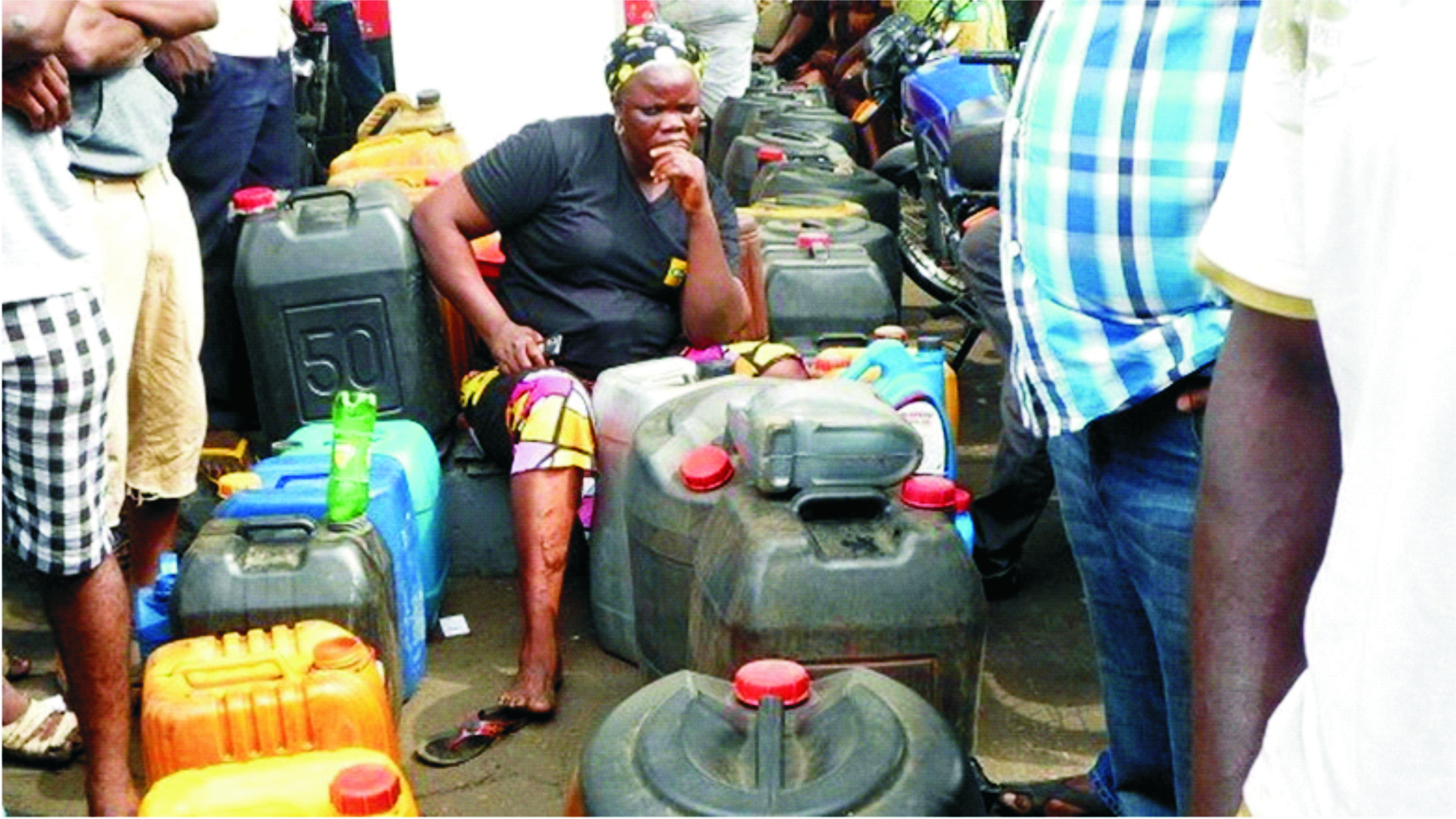 The COVID-19 pandemic is obviously a harbinger of global changes, meaning that for many developing nations certain conditions must be done away with, so as to adjust into the global network. What was known as globalisation some years ago called for some rapid transition on the part of developing nations so that no society remains short-changed in current global practices and orientations. Change was the mantra that brought the present APC-led administration into power. The slogan that "change begins with me", means that some metamorphosis must take place within every individual.
Genuine process of development does not consist in material and visible infrastructure and social amenities, but in qualitative mindset of people. Such mindset, even though invisible, manifests in the quality of thinking and actions resulting therefrom. A society in transition is a society where there is a comprehensive transformation of visible conditions and attitudes by means of invisible but qualitative mental energy.
Therefore, managing a society in transition consists in bringing about a metamorphosis in the environment and mindset of people towards qualitative standard, away from prevailing conditions. Surely, prevailing social conditions in Nigeria cannot be described as ideal, such that we should rejoice and be content. Using the COVID-19 pandemic as a peg, it can be said that there is a need for rapid transition in every sector of life, towards qualitative global standards.
From the health sector to everything else, including managing labour issues, an ideal transition would demand that those who handle public institutions should explore some paradigm shift. Many people get scripted in old and regular ways of doing things that they ignore the fact that changes and prevailing circumstances call for a paradigm shift or the application of personal discretion. Known as hermeneutic theory in the management of transition and changes, the use of personal discretion, away from what regulations say, is an acceptable and noble practice. It demands of a chief executive to come down from the "high horse" and see what prevails on the ground; as things affect the masses.
Many people rarely live up their full potential both in terms of their personal lives and what they contribute to the larger society because of restrictions coming from "regulations". Given a free hand, there are many insignificant people in society who can do great and unique things for the good of humanity, but they are held back by regulations and customs. We would rather spend N400, 000 to treat a COVID-19 patient than consider the possibility of available herbs serving such purpose.
To be able to address the jinx of breaking away from the shackles of fixed regulations and mindset boxed in traditions and customs, some drastic transitional measures are called for. The success of many forward-moving nations, including China, is the ability to by-pass obsolete rules, regulations, traditions and norms which hold little or no validity in the light of present experiences. Similarly, the long-held mindset of looking at the outward appearance of a messenger before considering whether or not to examine the message that he bears, has been responsible for many human losses. Dr Joseph Abalaka who was embarrassed in Nigeria by his professional colleagues was received gladly somewhere, such that his "concoction" is helping many people somewhere else.
In the university system with which one is acquainted, one finds that ego and conceit count as shackles holding back rapid transition. Anybody who comes to know would not find it hard to know that possession of certificates is a different thing from distilled personal experience borne of practical exposures and committed service delivery. But we are still deceived by ornaments. Obstacles standing in the way of redressing many anomalies in Nigeria would arise from minds held fast by the iron grips of ego, conceit; long-held belief system and many other unreasonable regulations, practices and privileges entrenched in society.
Among such unreasonable regulations, practices and privileges are patronage and sinecure system whereby some idlers and over-pampered persons are being paid huge amounts of money for giving no commensurate services. Many countries which gave undue and unmerited rights and privileges, including preferment, to some people, did not get on well till such abuses were abolished.
Every country, and at all times, often had this issue of unmerited privileges to some people and pressure groups. Unfortunately such anomalies, when not eliminated early, often grow into a "standing army" of influence peddlers or cabal who become retrogressive forces in society. When some groups of such "standing army" are close to authorities holding constitutional power, they can become a nuisance to society, hard to dislodge. In a similar way, some labour, professional or business bodies can hold a society to ransom when they become too powerful. In Nigeria, the association of cattle breeders known as Miyetti Allah appears to be using cattle as bulldozers in economic power game, with impunity.
A society in transition is usually characterized by hurry to the extent that quality control becomes compromised and discipline undermined. Examples of irresponsible service delivery include electricity supply that is unpredictable and a taxation system easy to evade. What we call corruption is not usually associated with financial activities and malpractices, but more often a social system that is unreliable and capable of making people to resort to self-help when there are loopholes and weak implementations.
A part of social transition includes changes in the economy whereby the state becomes less of an employer of labour, but more of a reliable regulatory instrument.
What is holding Nigeria back from rapid economic take-off results largely from our emphasis on academic learning process, coupled with a corrupt system which makes credit facilities difficult. There is hardly any way that rapid social transition can take place when loans and credit facilities are tied to political patronage or made difficult by corrupt practices. There is a need to unbundle Nigerian youths from the stronghold of politicians who lure many of them into wrong activities, including brigandage.
Leadership has a strong role to play in the process of social transformation, although part of the sacrifices needed for the purpose would be hard for Nigerian politicians to make. Apart from exemplary leadership which would inspire and encourage the masses, the cost of governance in Nigeria is high and needs to be cut down drastically. A situation where those who are meant to manage the resources of the nation judiciously can engage in lavish spending and consumption, the masses would hardly be encouraged.
A situation where some little benefits meant to flow to the masses are cornered and shared secretly by politicians who are by no means poor, is a situation which calls for a change of such mindset. From award of scholarship, to palliative measures under COVID-19 pandemic, there have been allegations and gossips about politicians taking and snatching away "milk" meant for babies. There have been allegations and gossips about contracts being reviewed upwards, payments made with alacrity and then the project abandoned. A nation where people rarely think of the consequences of their actions and decisions is a nation whose social transition would be agonizing.
Social transition involves and includes individuals becoming conscious of their personal and social responsibilities, in such a way that by observing their thoughts and actions they can afford to sleep without fear or a troubled conscience. Transition does not happen in the air but within the heart and soul of individuals, with a visible effect in the degree of patriotism on a larger number of the populace. What we observe daily now is a situation where a large number of people feel frustrated and sad, especially over management of public affairs.
Nigerians can be reliable, honest, patriotic and committed to work hard to build the nation, but with bitterness and a low morale, this cannot take place. An effective social transition requires managing affairs so that people are happy and can make sacrifices for the common good of the nation. To boost the drooping morale of Nigerians would need a drastic social change whereby the parasitic nature of the nation's political economy would change to one of productivity.
If the Nigerian masses can see an honest example of a leader who would cut down 50% of his official and hidden perks and benefits, there would be a rapid social transformation, via the will and zeal of the people. For the moment, a common perception of the masses is that Nigeria would need drastic shaking before a social transition can come about. Managing the Nigerian economy satisfactorily would be a prelude to managing a social transition without stress or surprises.
Dr Amirize is a retired lecturer from the Rivers State University, Port Harcourt.
Bright Amirize

Mainstreaming Broadcast Media In Educational Dev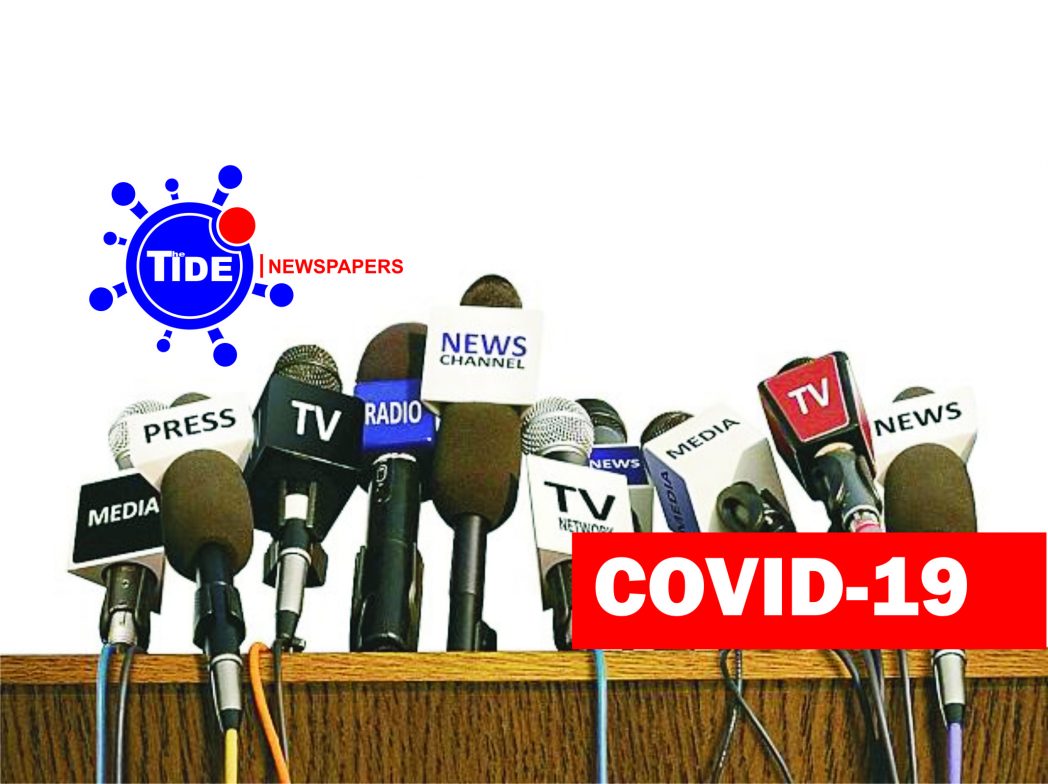 According to the former Premier of Western Region of Nigeria and Asiwaju of Remo, Chief Obafemi Awolowo while speaking at the official opening ceremony of Western Nigeria Television at Parliament Building Ibadan in 1959, "Television will serve as a teacher and entertainer and as a stimulus to us all to transform Nigeria into a modern and prosperous nation."
Awolowo pointed out that the aim of his government was to bring information about Nigeria and the outside world into people's homes so that they might benefit from the knowledge.
As if that was not enough, he emphasized that the venture was initiated because the regional Government was convinced that it could play a major role in increasing both the pace and standard of education which was regarded as the key to progress in all other fields.
A critical examination of Chief Awolowo's address, 61 years ago, shows  due emphasis on the use of broadcast media in this case, television, to clearly serve as a teacher and promote the standard of education in addition to carrying out its traditional roles of creating awareness on government policies and programmes as well as its watchdog function, among others.
It is also inspiring to note that earlier in history, the pioneer General Manager of British Broadcasting Corporation (BBC), Sir Lord Reith, while inaugurating the BBC Empire Service which later transformed to BBC World Service said the radio would become a connecting and coordinating link between the scattered parts of the British Empire and the home government in the United Kingdom.
This, again, is another clear thought-out road map to the use of radio broadcasting to serve its audience even to the educational development of citizens.
To this end, credit must be accorded some public sector broadcast outfits that had in the past used their platform to serve as instructional aid for direct teaching of subjects such as Mathematics and English Language offered in the General Certificate of Education Examination (GCE), WAEC and JAMB.
It is on record that NTA Channel 10 Port Harcourt, in the mid 1980s, had airtime allocated to the teaching of Mathematics while Radio Rivers 99.1 FM had a programme tagged English by Radio for the teaching of English Grammar.
This is not to undermine the programming of other radio and television stations across the country tailored to meet the educational needs of learners.
One thing is clear: scholars have posited in history that electronic media (radio and television) have removed the barrier of physical presence, walls of building and place in the process of acquiring knowledge.
In his book entitled No Sense of Place, Professor Joshua Meyrowitz of the University of New Hampshire, Durham, USA, himself demonstrated and eulogized how television has aided human communication and information dissemination with others without meeting in a place.
Accordingly, Meyrowitz, who was the winner of the 1986 Best Book on Electronic Media Award, noted that the physical structure that once divided our society into many distinct spatial settings for interaction has been reduced in social significance.
Better still, it is instructive to appreciate the fact that electronic media, long before the advent of social media, had been adopted to disseminate information to heterogeneous audience simultaneously.
It is therefore expedient to fully utilize the potentials of broadcasting media, radio and television in particular, during COVID pandemic era over virtual, e-learning or online learning platforms for teaching and learning in public schools across the nation.
It is common knowledge that Coronavirus, popularly referred to as COVID-19 pandemic has posed great challenges to nations across the world. Even nations with acclaimed best healthcare systems have been brought to their knees with businesses forced to close down, leading to sudden economic meltdown.
The education subsector of the global economy is equally affected as schools- basic, high schools and tertiary institutions alike are still under lock and key; jobs were lost and death toll increasing accordingly.
Examples abound of nations that reopened schools but were forced to close due to upsurge in statistics of casualties while some nations are observing a second wave of COVID-19 outbreak.
Unfortunately, no universally acceptable vaccine or drug has been discovered.
In Nigeria, for instance, high schools have reopened for candidates to write exit examinations and this is ongoing throughout the country.
It is still in doubt when all classes will resume studies nationwide.
It is truly a hard time worldwide as people and nations are living with conditions hitherto considered as abnormal and this is referred to as the "New Normal".
The New Normal was a situation during the era of the great depression of the 1930s and financial crisis of 2008 where people lived in tempting environment hitherto not envisaged.
To maintain social and physical distancing, the use of virtual, e-learning or online learning have been clamoured by many to enable learners resume studies.
No doubt, virtual learning and other electronic devices and platforms are required in the new normal to save lives and undertake business transactions.
However, virtual learning cannot address educational needs of the critical mass of school-age children in an underdeveloped economy such as Nigeria.
For instance, the 2015 National Educational Development Survey (NEDS), there are over eleven million out-of-school children in Nigeria for which Rivers State alone accounted for 110,654 children.
This is why the Federal Government, World Bank and state Government are collaborating to mop-up out-of-school children under the Better Education Service Delivery for All (BESDSA) initiative.
The number of out-of-school children per state based on 2015 NEDS is as follows:
Kano 1,307,106; Borno 1,229,425; Katsina 1,135,379; Bauchi 1,031,524; Sokoto 925,621; Kebbi 814,945; Zamfara 802,049; Jigawa 764,586; Kaduna 727,766; Yobe 658,770; Niger 513,693; Gombe 453,030; Taraba 285,767; Oyo 272,847; Adamawa 239,564; Rivers 110,654; and Ebonyi 52,759.
Accordingly, 17 states are leading on the chart of out-of-school children with Kano, Borno and Katsina occupying first, second and third places, in millions while Adamawa, Rivers and Ebonyi are occupying 15th, 16th and 17th positions with respect to out-of-school children in their thousands.
Consequently, the use of virtual learning cannot address this emergency and tragedy when states are battling to reduce the gap.
Worse still, the data required to undertake the virtual learning is cost- intensive when compared to competing basic needs of life such as feeding, medicare, housing and clothing.
At this juncture, it is adviceable for governments, at all levels to return to their first love, which is the use of traditional media, considering the demographics of learners in question.
It is therefore not only elitist but a harbinger of gross insensivity to advocate virtual learning in post COVID-19 Nigeria when open air radio and television stations can address the inbalance.
The time to act is now!
Sika is a public affairs analyst.