Soyinka Backs Obasanjo, Says Nigeria More Divided Under Buhari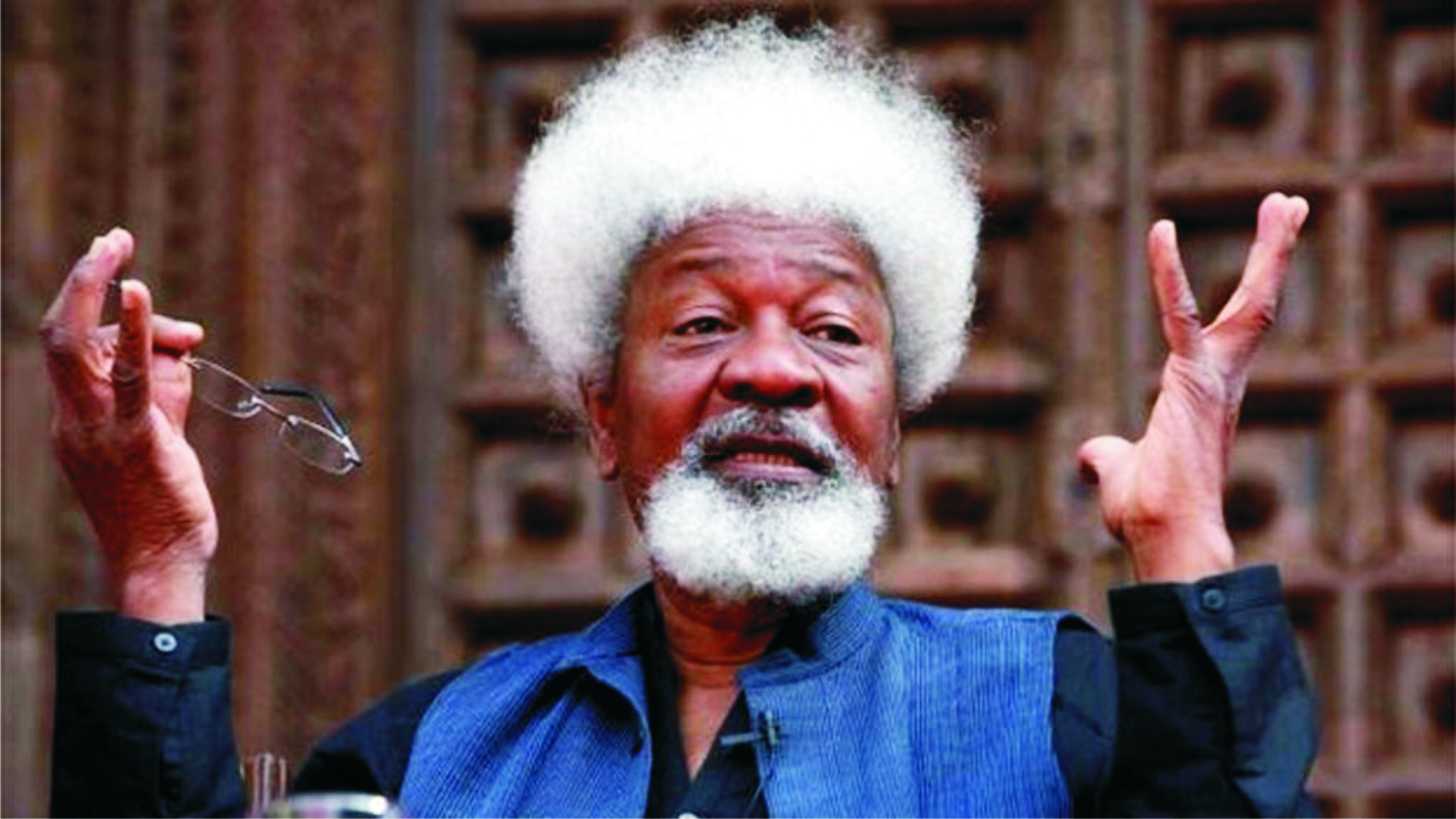 Elder statesman and playwright, Prof Wole Soyinka has said that the country is more divided as never before under the current administration of President Muhammadu Buhari.
Soyinka, in a statement signed from his autonomous residence of Ijegba, Idi-Aba Estate, Abeokuta, Ogun State, yesterday titled, "Between 'Dividers-in-chief' and Dividers-in-law," said though he was not a fan of ex-President Olusegun Obasanjo he could not but embrace any accurate reading of this nation as a contraption teetering on the edge of total collapse.
Obasanjo last week said the country was slowly becoming a failed state and more divided under the Buhari regime. But the presidency reacted to the comment by describing the ex-president as a 'Divider-in-chief."
Soyinka said: "I am notoriously no fan of Olusegun Obasanjo, General, twice former president and co-architect with other past leaders of the crumbling edifice that is still generously called Nigeria. I have no reasons to change my stance on his record. Nonetheless, I embrace the responsibility of calling attention to any accurate reading of this nation from whatever source, as a contraption teetering on the very edge of total collapse. We are close to extinction as a viable comity of peoples, supposedly bound together under an equitable set of protocols of co-habitation, capable of producing its own means of existence and devoid of a culture of sectarian privilege and will to dominate."
The Nobel laureate stated that on Africa Day, May 2019, organised by the United Bank of Africa he similarly seized an opening to direct the attention of this government to warnings by the 'Otta farmer' over the self-destruct turn that the nation had taken, urging the wisdom of heeding the message, even while remaining chary of the messenger.
2023: Wike'll Not Foist Successor – Akawor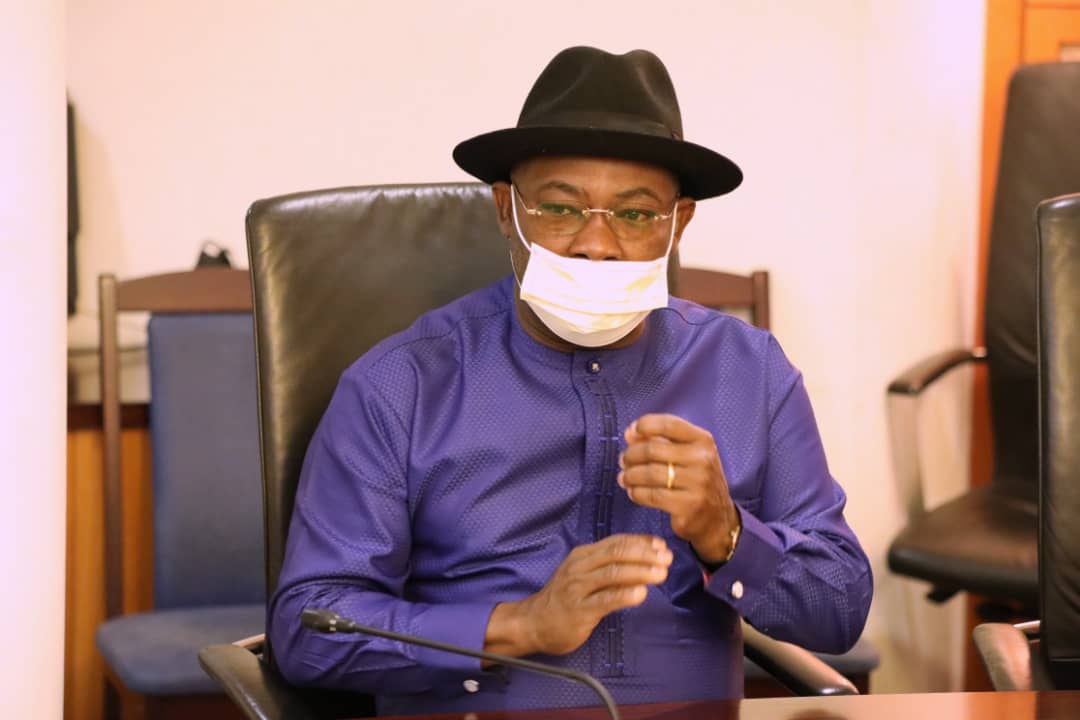 Chairman of the Peoples Democratic Party(PDP) in Rivers State, Ambassador Desmond Akawor says the Governor Nyesom Wike will not impose any successor in the state.
He gave the assurance when he appeared on a radio programme tagged "Viewpoint" in Port Harcourt at the weekend.
The PDP chairman said the process of succession would be open to all the party members and stakeholders.
In his words," the governor has made it clear that he cannot on his own decide who is going to succeed him. He runs a collegiate system and for now the time has not come."
With a hitch- free local government elections concluded, Akawor noted that it was a prelude of what would obtain in 2023 as the PDP will consolidate its stronghold in Rivers State.
" We believe that in 2023 we will tell Rivers people what we have done and not what we will do. There is no local government area that the governor has not completed up to two projects," he remarked.
On the alleged furore between Wike and PDP National Chairman, Prince Uche Secondus, the State PDP chairman said such claims were mere insinuations and not true.
He recalled that at a recent party function Wike and Secondus were seen together, and wondered where such stories were coming from.
Besides that, Akawor was of the view that disagreements were bound to happen in politics ,but that there was no love lost among the leaders currently.
He flaked the opposition for fanning embers of disunity amongst the people through propaganda which often pointed the state in bad light and discouraged investors.
Akawor called for continued support for the present administration in the state considering the huge investment on infrastructure and other sectors to boost the economy.
By: Kevin Nengia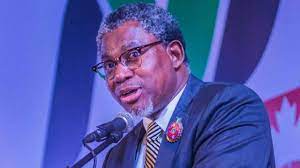 The National Publicity Secretary of the Peoples Democratic Party, Kola Ologbondiyan, says Governor Yahaya Bello of Kogi State cannot point to any development project he implemented for the benefit of the people.
A statement signed by the Assistant Director (Head of Unit) Publicity Department of PDP, Richard Ihediwa, and made available to newsmen yesterday quoted Ologbondiyan as having said this during his tour of PDP formations in the state at the weekend.
He lamented that Governor  Bello had "turned Kogi into the most backward state in the country, with infrastructural decay."
"Yahaya Bello has done absolutely nothing to merit any form of commendation," Ologbondiyan  insisted.
He urged Bello to "utilise the resources of the people of Kogi State for their benefit, including infrastructural recovery as well as paying workers and pensioners."
However, the state Commissioner for information, Kingsley Fanwo, while reacting to the statement, said that the state government did not need to react when his Kabba people are already pointing to the massive road constructions in his home town.
He described Ologbondiyans statement as "reckless and false" who does not deserve the luxury of response from a serious government whose own people have seen the massive works going on in that part of the state and others.
"We thank his people in Kabba for coming out to point to the recklessly false statement by Ologbondiyan.
"His party recently said they were afraid of GYB ahead of 2023. So, they have possibly started hatching their plans. Unfortunately, they have started on a wrong note," Fanwo noted.
"Continuing, he said, "When PDP was in power in Kogi, a governor refused to put electricity in his home town. GYB did it.
"In Ologbodiyan's Senatorial District, GYB established the best rice mill in Nigeria, apart from other infrastructure like roads, schools, hospitals, water facilities and others.
"Today, over 200 communities are to be connected to the national grid in Kogi East in the next couple of months, as the project has reached 95 percent completion.
"Look at the massive road projects in Kabba, Omala, Olamaboro, Okene as well as healthcare infrastructure springing up everywhere.
"The Ganaja Junction Flyover is emerging into a masterpiece. We sympathise with Kola Ologbondiyan and his sinking party.
"Yahaya Bello has done and also doing what their parties failed to do over the years."
Soludo: 'INEC Must Redeem Self'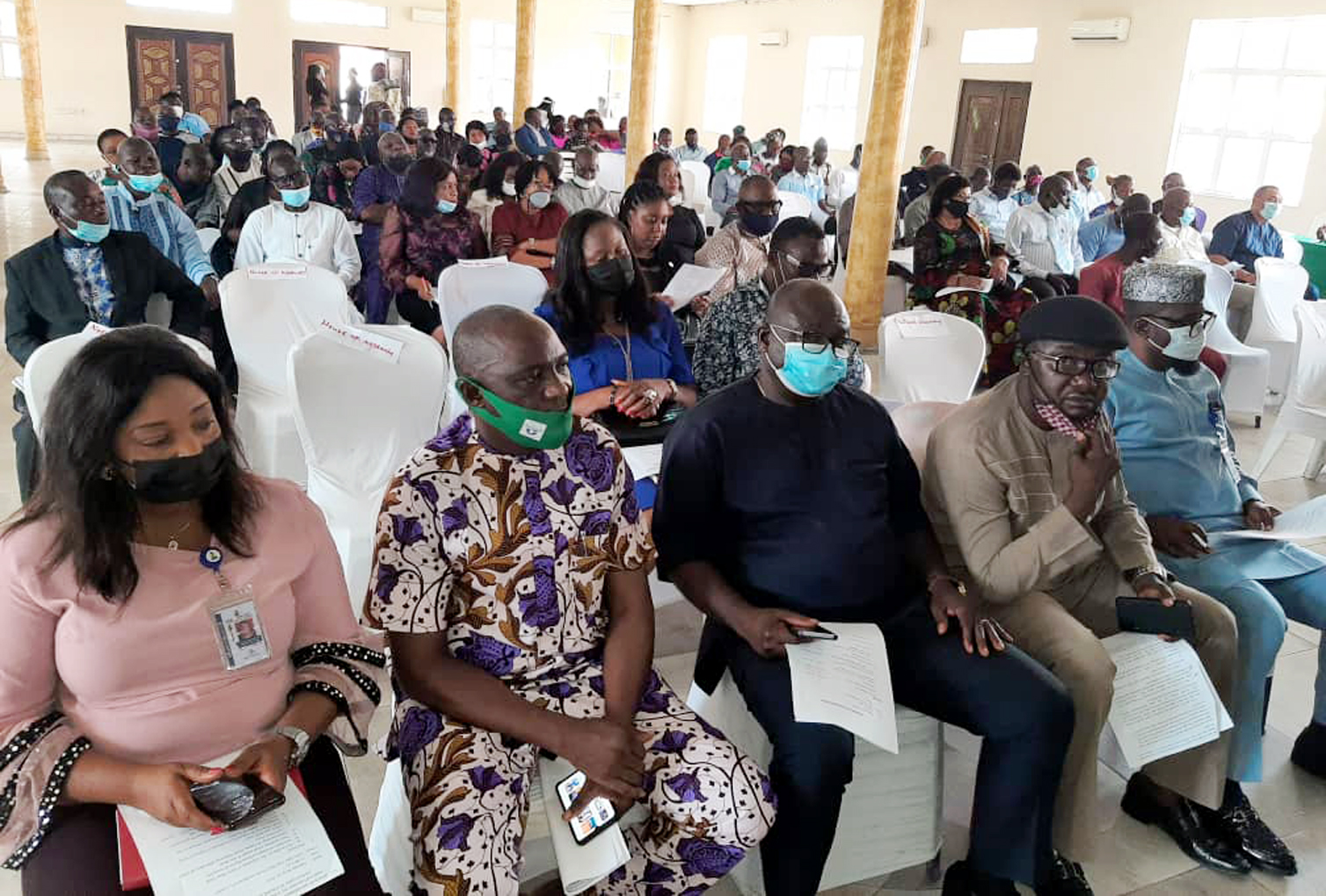 The All Progressives Grand Alliance (APGA) has urged the  Independent National Electoral Commission (INEC) to redeem itself and recognise  'legitimate' candidates of the party in the November 6 governorship election.
National Chairman of the party, Mr Victor Oye , who made the call on Saturday while briefing newsmen in Abuja  said that there was only one APGA,  which was led by him, with Labaran Maku as National Secretary.
The Tide reports that INEC had originally received  the names of Chukwuma Soludo and his running mate, Mr Onyekachi Ibezim as candidates of APGA.
However, citing a court ruling, the electoral umpire dropped the names and replaced them with Chukwuma Umeoji and Obiageli Orogbu as the new candidates of APGA.
Reacting to the development, the APGA national chairman faulted the action of INEC in  recognising an illegal body and illegal candidates.
He said that the party was one, had no faction and its leadership which came on board in May 2019 was the legitimate body of APGA at the national level.
"Our leadership was duly elected on May 31, 2019, in a well organised national convention in Awka, and  attended by all the organs of the party expected to be at the convention.
"On the roll, we have 608 members of NEC but what you saw on June 25 was a contraction, they gathered men and women from the streets not up to 50 and they called it NEC meeting .
"Again, what INEC did, we were the first political party that uploaded the particulars of our governorship candidate and deputy to INEC on July 2, in accordance with the electoral act.
"According to section 313, of the electoral Act 2010 as amended, INEC is expected to have published that name within seven days of uploading of those particulars but they waited till July 15, 13 days after to concoct what they did on July 16, 2021.
"For me, the only way INEC can redeem their image is to reverse itself immediately, they should not wait for one minute.
"After all, there is a court judgment from Awka that has given them a soft landing, the judgment from Awka was very clear .
"The judgment solved all the legal puzzles you could ever think of, so what is holding INEC from implementing that," he said.
He expressed hope that INEC in its proposed meeting on Tuesday, would reverse itself and recognise the right candidates.
Oye used the opportunity to stress that there was no crisis in the party, adding that APGA remained one and united.
He described those parading as a faction of the party as mere invaders.
"The thing is that we have  invaders, they invaded our party, street urchins 'with a master plan to destroy the party for the benefit of a particular aspirant'.
He said the aspirant in question had bought forms, attended the screening and was screened out, wrote a petition which was dismissed before resorting to forming a phantom group which he called the opposition of APGA.
"APGA has no other national chairman and no other national leadership except the one led by me as national chairman and his Mr Labaran Maku as the National Secretary.
"No other faction so to speak has the right, constitutional, legal or legitimate right to speak for our party.
"So the truth of the matter is that, out party is waxing stronger and stronger despite the distractions because the whole essence of what is happening is to distract us from focusing on victory in Anambra.
"They know that a united and undistracted APGA will win the election massively, they knew what happened in 2017 so they are afraid it will be  repeated in 2021," he said.
The APGA chairman, however, stressed that the party was taking due steps to ensure the right thing was done by INEC.
He said  the party under his leadership had served INEC the court order which he noted that the commission had minuted to the relevant quarters.
"We have also written the Chairman of INEC, drawing his attention, calling all the legal odysseys, we had embarked upon from 2019 till date.
"Do not forget that we have a subsisting court judgment flowing from the Anambra Judiciary Awka division," he said.
"The judgment was given in November 2019, giving the legality to the national convention conducted by our party that the convention that produced us as national officers of the
party, held on May 31, 2019.
"Why did INEC not bank on that judgment to publish the names of our candidates, Prof. Chukwuma Soludo and his deputy Dr Onyeakachi Ibezim.
"Why should INEC consider a judgment from Birnin Kudu Jigawa, 9,046 kilo meters from Akwa.
"That judgment did not say anything about me, the judgment was talking about Edozie Njoku. So the court sacked Edozie Njoku, it did not sack me. Edozie Njoku has never been the national chairman of APGA .
"There was a court order from Federal High court Awka, directing INEC to maintain the status quo and publish Soludo's name as given to it on July 2, 2021 but INEC did not obey that court order.
"We served INEC the court judgment from Awka on November 2020, it did not obey it. INEC must do the right thing and publish the names of  legitimate candidates of the party," he said.