Sickle Cell Awareness:Group Organises Blood Donation Drive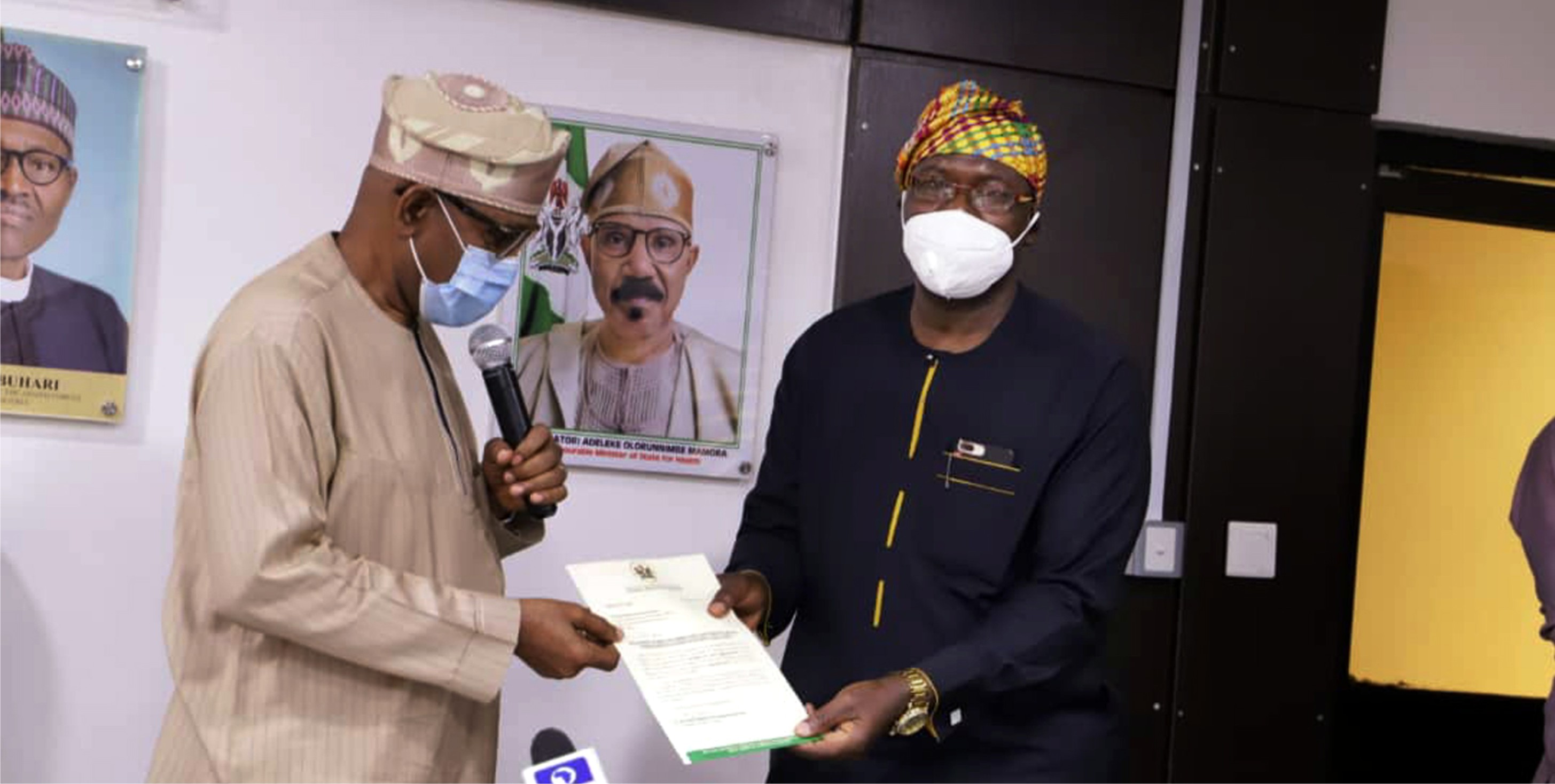 A group of young professionals in politics and governance yesterday organised a blood donation drive to draw attention to its importance in saving lives of those with anaemia.
The event organised in partnership with the National Blood Transfusion Service (NBTS), was to raise awareness on sickle cell disease, Olu Onemola, one of the organisers told newsmen in Abuja.
Onemola, a former Special Assistant on New Media to the former President of the Senate, Dr Bukola Saraki, said that such initiatives are necessary to enlighten people that donating blood helps to save lives.
Our source reports that the group is made up of individuals of like minds who were either past or present Special Assistants to top politicians.
According to him, the outreach tagged "Blood Drive at the CANS," seeks to educate participants on the importance of donating blood and raising awareness on sickle cell disease.
"A lot of Nigerians do not know that the simple act of donating blood can help to save the lives of people amongst us that have sickle cell disorder.
"With the coronavirus pandemic, we thought it will be necessary to enlighten more people on how blood donation helps to provide the necessary transfusions to sickle cell patients," he said.
Ms Veronica Abang, one of the organisers and the Special Assistant on New Media to the Delta State Governor, who spoke after donating blood, adjudged the event as a success.
She expressed hope that more awareness would be created so that such initiatives would be replicated across Nigeria for there to be more blood available to those that require them.
"It is great to see people who have never donated blood and people who were actually scared of needles, roll up their sleeves and participate in such a worthy cause.
"Moving forward, we hope that such citizen-driven blood drives can be replicated across the nation," Abang said.
"The turn-out was impressive, however, next time, we hope to make it bigger and better," said Wale Bakare, Special Assistant on Electronic and Digital Media to the President of the Senate, Dr. Ahmad Lawan.
Bakare, also one of the organisers said that a lot of Nigerians were keen in engaging in such life-saving activities but lacked information as to how to participate.

NCDC Advisor Okays RCCE's Performance On COVID-19 …Assures On More Support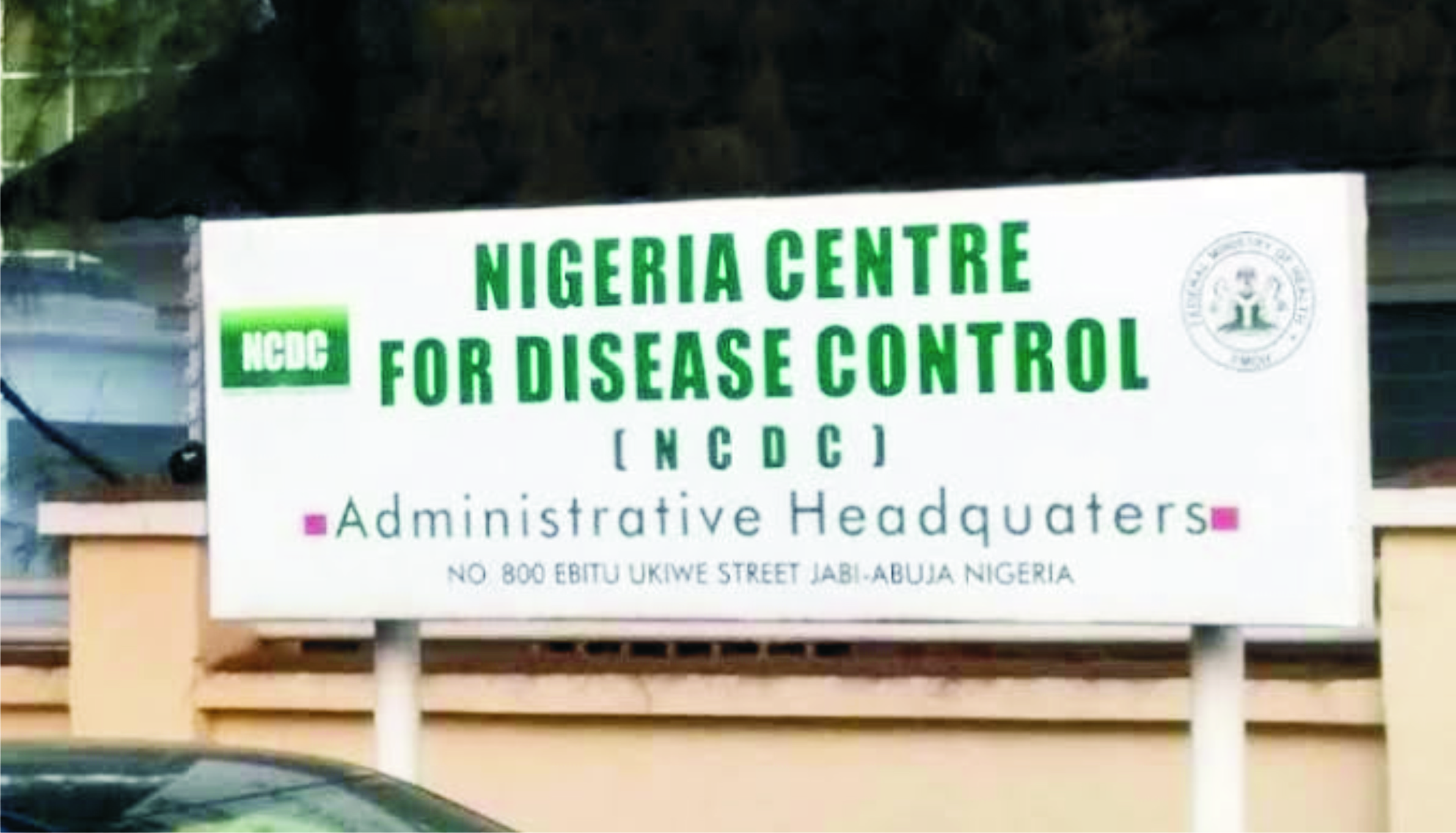 As governments, organisations, and individuals across the globe adopt various means in the fight against the COVID-19 pandemic, a chieftain of the Nigeria Centre for Disease Control (NCDC), Dr Bio Belu Abaye, has lauded the performance of the Risk Communication and Community Engagement (RCCE) Pillar over its contributions in Rivers State.
Speaking in an exclusive interview shortly after a recent meeting with key members of the RCCE in Port Harcourt, Dr Abaye hinted that the contributions of the RCCE in Rivers State in the face of some peculiar challenges makes the achievements more commendable.
"We had heard a few things before we even met at the meeting. So, our impression is that the (RCCE) Team has been doing reasonably well in the midst of limitations and challenges", he said.
Dr Abaye, who is the Technical Advisor of NCDC on COVID-19, noted that though life generally has its challenges in all spheres, the fact that the RCCE was able to overcome its peculiar ones in the State makes it stand out.
"There are obviously challenges, but in spite of all that we have seen, this people continued to work. They continue to churn out activities and results in spite of these constraints.
"We must say that this is one of those states where the availability of willing active hands is obvious, and very visible to anybody who cares to work. The hands are there, the willingness is there, and they are just ready to keep working with just as little or as much support as they can get. So, I think so far, they're doing well", he said.
While acknowledging that the achievements RCCE has recorded so far is the result of support from UNICEF and other donor agencies, such support, he said, will be improved upon to ensure uptimum performance.
"Those supports are still going to be improved upon as we continue to engage with them (RCCE), because there are many areas where the support was not particularly sharp enough. It was there, but it was not used uptimally", he said.
Such areas, according to Dr Abaye, include "the issue of Knowledge Attitude and Practice (KAP), use of an Open Data Kit (OPK) software on android devices to collect data. We expected that by now that should have been completed, analysis done, and probably even published", he said.
The meeting was aimed at coming up with plans to commence the next phase of activities for the RCCE.
By:  Sogbeba Dokubo

Edo: NLTF Donates Hospital Equipment To Boost Rural Healthcare Delivery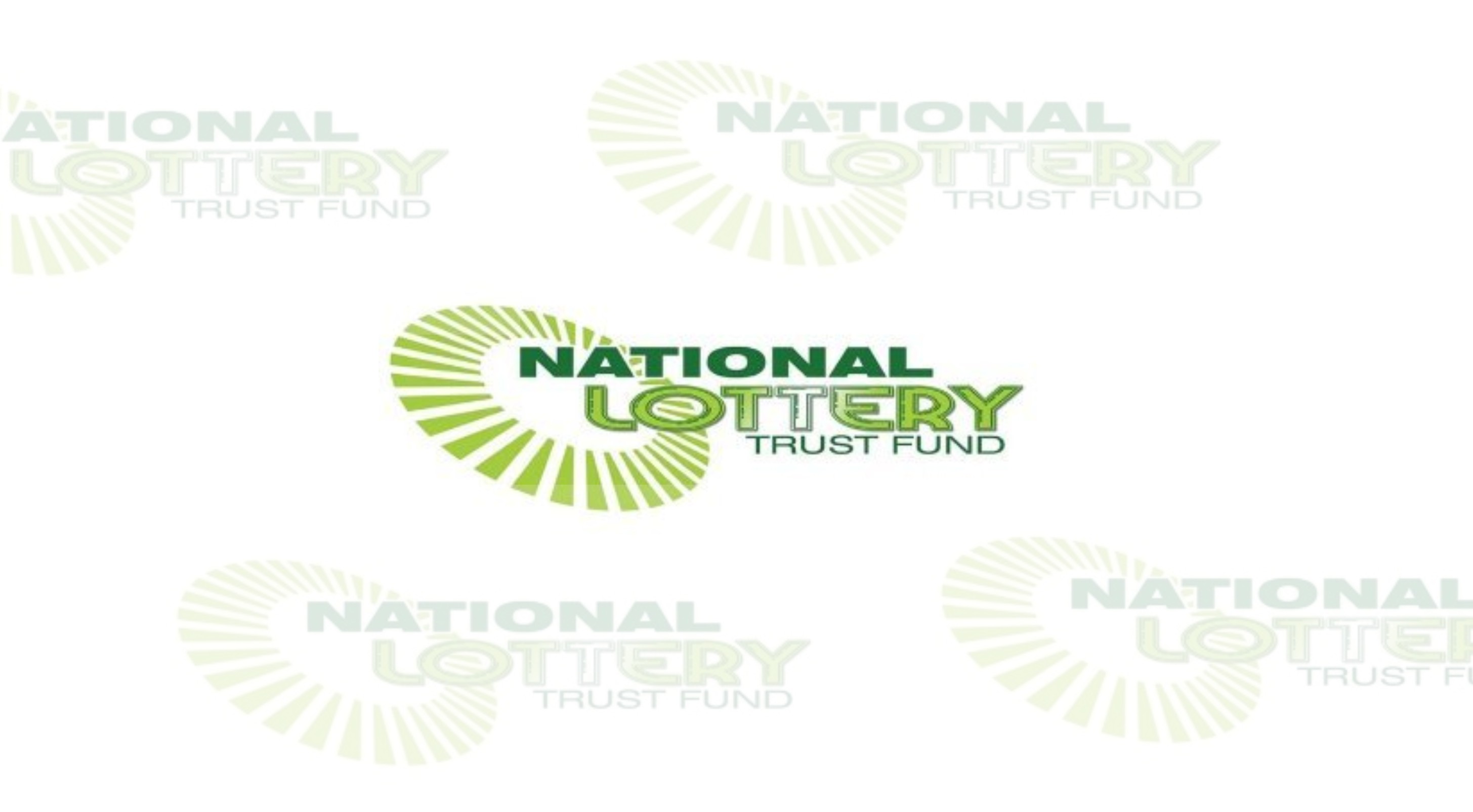 The National Lottery Trust Fund (NLTF), has donated equipment to Usen General Hospital and Ogbese Maternity Centre near Okada in Ovia North East Local Government Area of Edo State.
Speaking at the event, Dr George Akume, Minister of Special Duties and Inter-Governmental Affairs, said the donation was to boost rural healthcare delivery in the state.
Represented by NLTF's Executive Secretary and Chief Executive Officer, Dr Bello Maigari, Akume said the gesture was a demonstration of President Muhammadu Buhari's vision on rural community health.
"The president is committed towards promoting the well-being of the common man, the government's next-level agenda is to promote social inclusion among all Nigerians in a balanced, transparent and cost effective way.
"The essence of this intervention is to deliver world class, vital medical facilities to complement the efforts of the state government in making a difference in healthcare delivery," he said.
The minister said that the NLTF would continue to pursue its intervention projects in a broad, distinctive, integrative and inclusive manner across the country.
"Our intention is to cover the entire 774 local government areas in the country and the Federal Capital Territory, I assure you that this will be achieved," he said.
Also speaking, Mr Lucky Imasuen, member, NLTF's Board of Trustees said the intervention would promote good health among residents of the communities.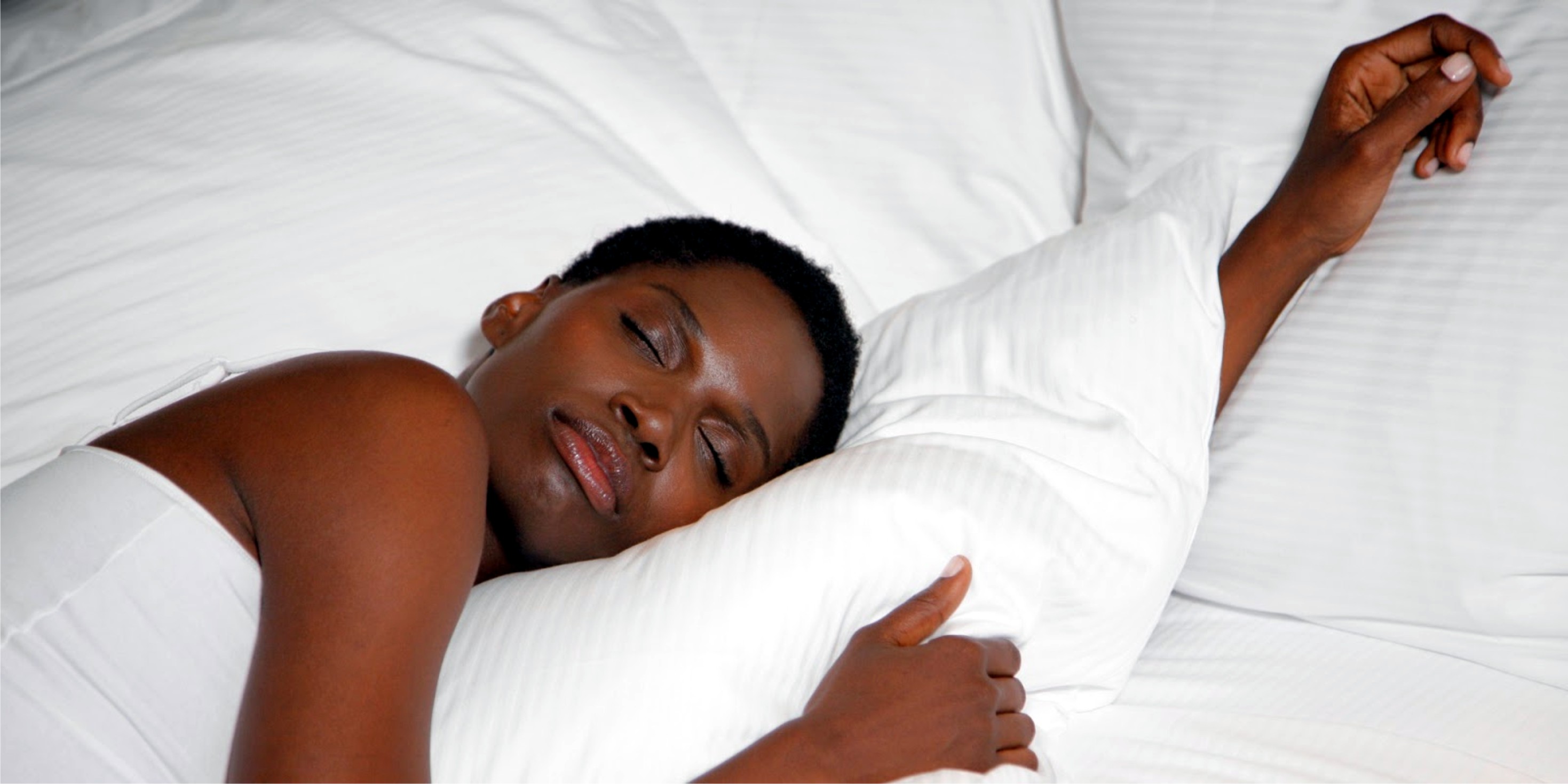 These days with pressure from daily living it's difficult to get the recommended eight hours sleep daily. Unfortunately, a good night's sleep is incredibly important for ones health. The truth is that sleep is as important as eating healthily and exercising. On the other hand there's a lot that can interfere with natural sleep patterns.
People are now sleeping less than they did in the past, and sleep quality has decreased as well. Poor sleep is strongly linked to weight gain:People with short sleep duration tend to weigh significantly more than those who get adequate sleep. In fact, short sleep duration is one of the strongest risk factors for obesity.
In one extensive review study, children and adults with short sleep duration were 89% and 55% more likely to develop obesity, respectively. The effect of sleep on weight gain is believed to be mediated by numerous factors, including hormones and motivation to exercise.
If you're trying to lose weight, getting quality sleep is absolutely crucial. Studies show that sleep-deprived individuals have a bigger appetite and tend to eat more calories.
Sleep deprivation disrupts the daily fluctuations in appetite hormones and is believed to cause poor appetite regulation. This includes higher levels of ghrelin, the hormone that stimulates appetite, and reduced levels of leptin, the hormone that suppresses appetite.
Sleep is important for various aspects of brain function.
This includes cognition, concentration, productivity, and performance. All of these are negatively affected by sleep deprivation.
A study on medical interns provides a good example.
Most night duty workers on a traditional schedule with extended work hours of more than 24 hours made 36% more serious work blunders than those on a schedule that allowed more sleep.
Another study found that short sleep can negatively impact some aspects of brain function to a similar degree as alcohol intoxication. On the other hand, good sleep has been shown to improve problem-solving skills and enhance memory performance of both children and adults.
Sleep has been shown to enhance athletic performance: A study on basketball players, longer sleep was shown to significantly improve speed, accuracy, reaction times, and mental well-being. Less sleep duration has also been associated with poor exercise performance and functional limitation in older women.
A study in over 2,800 women found that poor sleep was linked to slower walking, lower grip strength, and greater difficulty performing independent activities .
These are the factors believed to drive chronic diseases, including heart disease. A review of 15 studies found that people who don't get enough sleep are at far greater risk of heart disease or stroke than those who sleep 7–8 hours per night .
Experimental sleep restriction affects blood sugar and reduces insulin sensitivity . In a study in healthy young men, restricting sleep to 4 hours per night for 6 nights in a row caused symptoms of prediabetes. These symptoms resolved after one week of increased sleep duration. Poor sleep habits are also strongly linked to adverse effects on blood sugar in the general population.
Those sleeping less than 6 hours per night have repeatedly been shown to be at an increased risk of type II diabetes. Mental health issues, such as depression, are strongly linked to poor sleep quality and sleeping disorders.
It's been estimated that 90% of people with depression complain about sleep quality. Poor sleep is even associated with an increased risk of death by suicide: Those with sleeping disorders like insomnia or obstructive sleep apnea also report significantly higher rates of depression than those without.
Even a small loss of sleep has been shown to impair immune function:One large 2-week study monitored the development of the common cold after giving people nasal drops with the cold virus . They found that those who slept less than 7 hours were almost 3 times more likely to develop a cold than those who slept 8 hours or more.