Sports Minister Receives Olympic-Bound Taekwondoist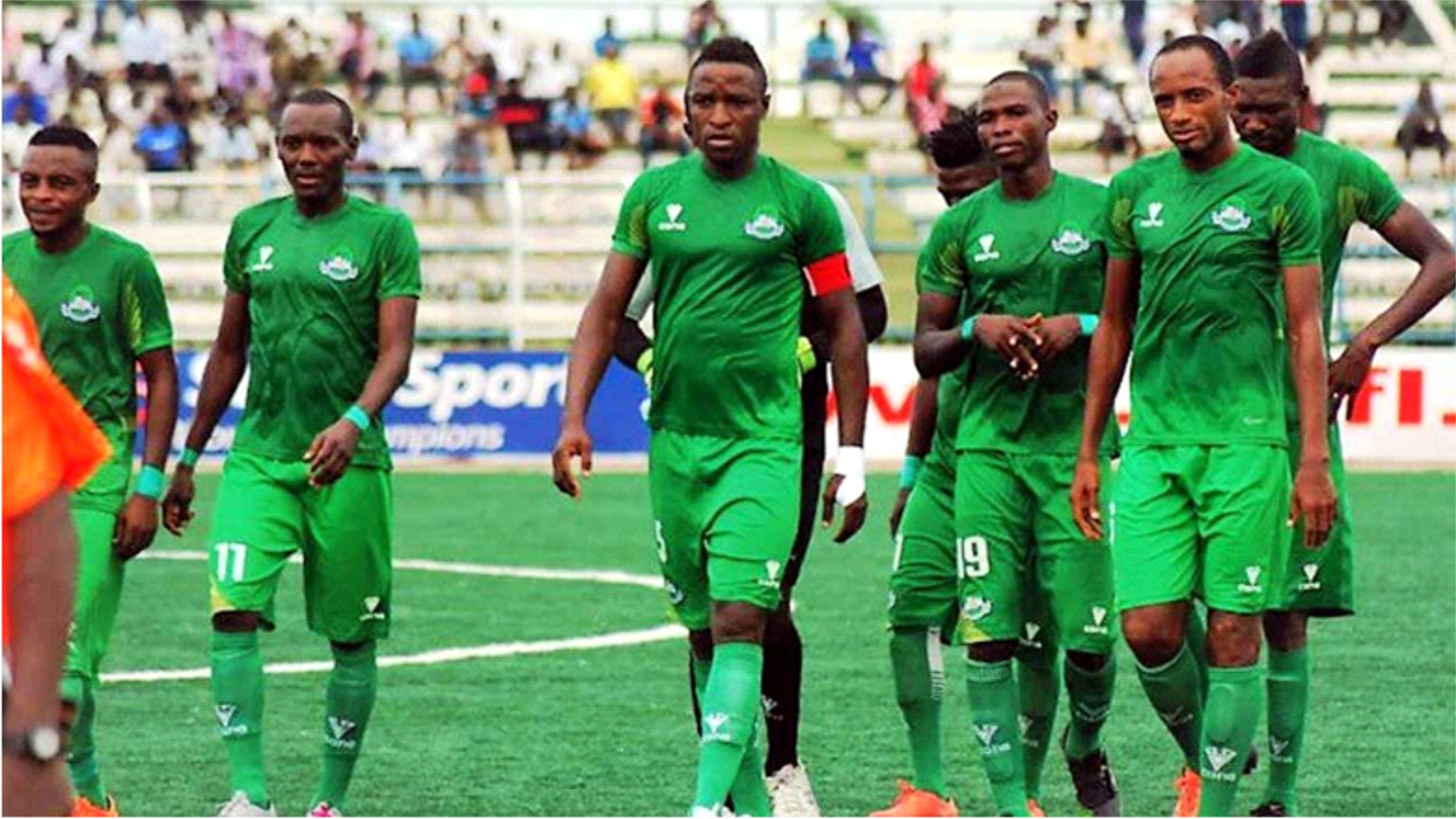 Few months after securing her place in the Tokyo 2020 Olympic Games, Minister of Youth and Sports, Mr. Sunday Dare last Friday received Elizabeth Anyanacho.
Elizabeth Anyanacho defeated former African champion, Urgence Mouega of Gabon 12-5 points in the -67kg women's bout at  the 2020 Africa Taekwondo Olympic Qualifiers that took place at Complexe sportif Moulay Abdellah (Palais des sports), Rabat City, Morocco.
Enroute to her Tokyo Olympics qualification, she defeated the 5 time African Champion.
The honourable minister emphasised he monitored her progress and he supposed to have received her long time ago but Corona virus caused the delay.
"I appreciate your patience today but more importantly, I knew this is something we wanted to do much more earlier before Covid – 19 pandemic. "We are grateful to God that we are still alive today and after things started opening up, you  hinted that you would Iike her to be received and I said absolutely.
"I recalled that I followed her progress, thanks to you for sending the video, presentation of her and I think I met her once at my office at National Stadium.
"I never knew that those that are into taekwondo can also be philosophers and speakers, I have to watch when I see taekwondo people maybe they will have same attribute that you have.
"What we are concerned in sports is youth development in science and technology, and anywhere we find our youth excelling,  we want to celebrate them.
"When you look at the condition in which they excel, almost humanly impossible and I think you represent the very essence of our youth .
"You also validate the fact that the youth of our country has potentials, even beyond themselves because these are people that received less support but still excel, how much more if they get the full support daily.
"Whether is basketball, football, athletics, when it comes to sports competitions, you require  the same high level of discipline.
"What you require in Teakwondo, are dedication, tactics, discipline, concentration.
"So you can't look down on anybody that excel, for the fact you made history. That you've qualified for the Olympic, do not diminish you in anyway, we will celebrate you because you have done us proud at  different continental levels.
"We are happy that you earned a ticket to go to the Olympics. We hope others will join you shortly. We know couple of others that have also qualified .
"I just want to say that you make sure you don't get rusty because when I see you I remember a wrestler, Odunaya  who is also 22 years, you have same height and physique. She has also been training relentlessly.
"I have success, glory and searchlight on the youth and I think this government is making necessary efforts and walking the talk, we received unquantified supports from President Muhammadu Buhari.
"You look at Youth Investment Fund. On National Day for the youth when we celebrate our youth, we still have to celebrate herself and Odunaya come November 1st.
"We are going to celebrate them and they will also be rewarded.
"When you also look at the reclassification of sports from recreation to business, this shows that  government means business with sport.
"As the policy is approved we will see more resources coming to sports, our athletes will benefit from that in terms of welfare support, travelling for necessary competitions, etc.
You see a government that is interested in the overall development of sports.  I'm sure you are not joking with your education, that is important", Dare said .

Afelokhai Downplays Pressure To Win Trophy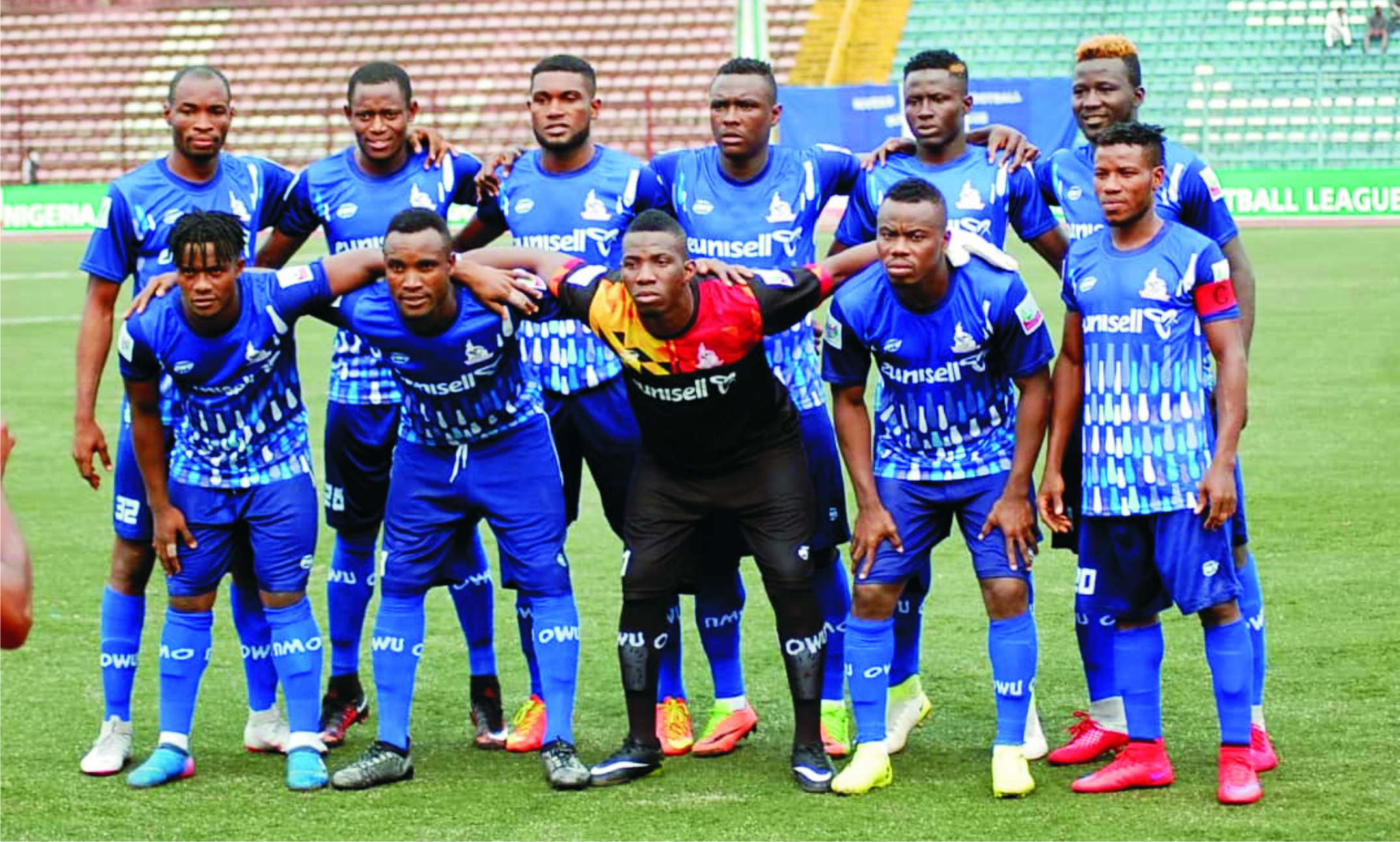 Newly signed Rivers United's goalkeeper, Theophilus Afelokhai, has downplayed the huge expectation on the Port Harcourt-based side to win a title after going on a spending spree with a recruitment drive of some of the biggest legs in the Nigeria Professional Football League ahead of the next football league season.
Afelokhai speaking in a chat with  Tidesports source said the players assembled are big players with huge ambitions and will notwithstanding any team targets want to achieve and win things for themselves and the club.
He stressed that there is no pressure to win a trophy at the club but certainly they want to all succeed.
"We have the good players here and the players are really ready to deliver, and having someone like me and others every player know what they want in life, we have a good plan for ourselves and the team and it's to win something and that's why we are here.
"We know what we want, every player knows what he wants. I don't think we are under pressure to win something but the thing is that we want to win something. We are all here to achieve and we are going to achieve what we are here for."

Wike Hailed Over Rivers Real Madrid Academy …Institution Set To Admit Students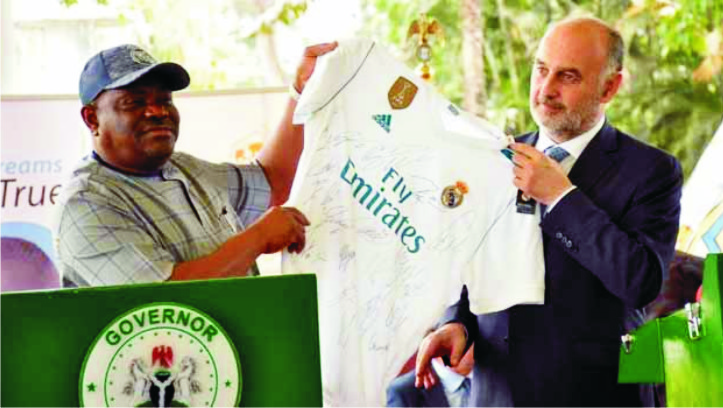 The Governor of Rivers State, Chief Nyesom Wike has been described as a leader who truly understands the value of sports and goes ahead to institute facilities that would enhance such values and make them accessible to the people.
This was the position of the state Commissioner for Sports, Hon Boma Iyaye on Tuesday during a tour of the magnificent Rivers State Real Madrid Football Academy in Port Harcourt, with sports journalists.
Speaking after the tour conducted by the Special Assistant (SA) to Governor Wike on the Real Madrid Football Academy, Barr. Christopher Green, the Commissioner said that the governor has demonstrated his commitment to sports development and empowerment through numerous projects and programmes, especially the Real Madrid Football Academy.
According to Hon. Iyaye, the football academy is an iconic project and the edifice would go a long way to show that Governor Wike is indeed the Power of Sports in Africa, POS-Africa, a title that was awarded him in 2018.
The commissioner said that at conception, he did not think that the project would be as huge as it has turned out to be. "I am elated and short of words," he said. "This is a project that after 20 or 30 years, anybody who is related to the project would shake his head and thank God that he was part of the team that was able to do this at our own time.
"Maybe, Rivers people would not immediately realise the legacy the governor is bequeathing, not only to the youths but anybody who is a Rivers indigene," he said.
"We want to thank the governor for what he has done for Rivers people, we thank him for what he has bequeathed to our youths. "From the age of eight, nine, 10 and 11, we want to catch them young, probably, if some of us had had the opportunity of going through such a facility at a tender age, we would have been among the best footballers in the world," he said.
Speaking earlier, the SA, Barrister Green described the academy as one of its kind in the world where youngsters would be weaned in the art of footballing and academics in a unique way.
"What we have here is a world class facility, comparable to any one that can be found in the world. "Our teachers are among the best you can get in this country and our methodology is quite different.
"We're grateful to Governor Wike, the man whose dream and vision has made this possible. What he has bequeathed to the youths in Rivers State is something indescribable. "He has secured the future of our youths in the state and even beyond."
Green said that the academy would be ready to admit students from next month and that the quota would be 70 per cent for Rivers people and 30 per cent from outside and other nationalities as directed by the governor.
By: Gabriel Nwanetanya

Administrative Structure In NPFL, Immature – Baraje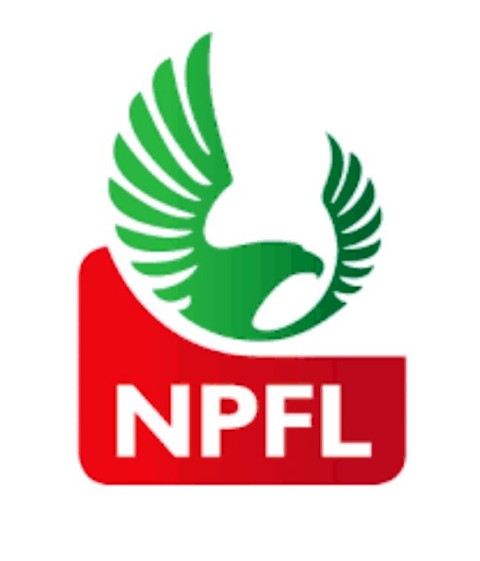 Veteran Nigeria Professional Football League Manager, Zachary Baraje, has described the administrative structure in Nigerian Professional Football League football as immature with the consistent annual mass drift of players and coaches among clubs in the different tiers of the league.
Baraje speaking in a chat with  Tidesports source on the pervasive occurrence said the practice has put league football structure in Nigeria at the incubation stage and this has also encumbered what should have been sustainable growth of clubs in the different strata of league football in Nigeria.
"We're still in a stage of incubation, maturity is really yet to get to us we are still not yet matured, by the time we are matured really that's when things will take shape in our club sides. So our football will just remain in the doldrums like that, the movement of our coaches for one year contract if things are well done the contract supposed to be not less than two years and above in such a way that we will know how consistent your team has been.