Sports Minister Receives Olympic-Bound Taekwondoist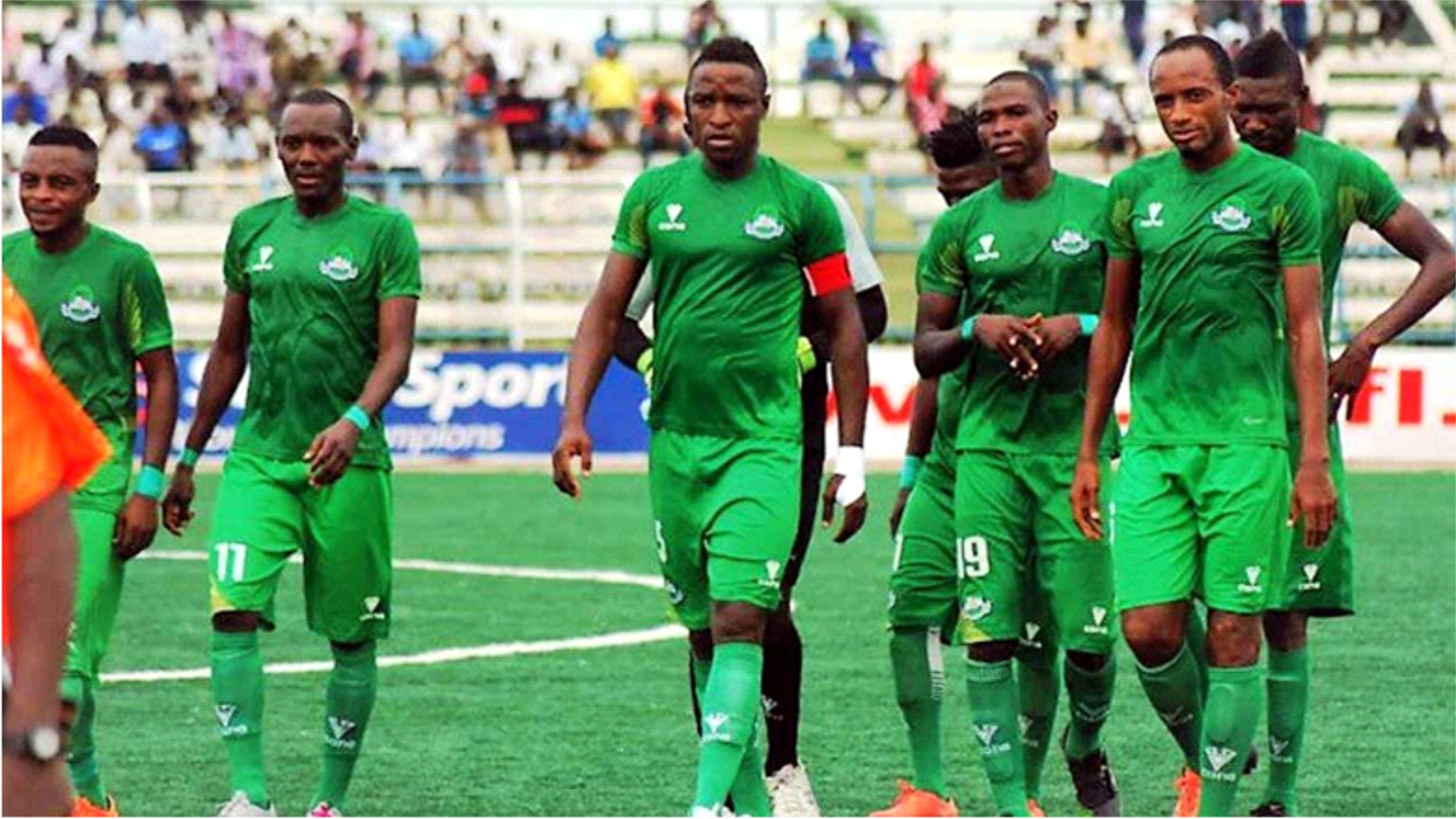 Few months after securing her place in the Tokyo 2020 Olympic Games, Minister of Youth and Sports, Mr. Sunday Dare last Friday received Elizabeth Anyanacho.
Elizabeth Anyanacho defeated former African champion, Urgence Mouega of Gabon 12-5 points in the -67kg women's bout at  the 2020 Africa Taekwondo Olympic Qualifiers that took place at Complexe sportif Moulay Abdellah (Palais des sports), Rabat City, Morocco.
Enroute to her Tokyo Olympics qualification, she defeated the 5 time African Champion.
The honourable minister emphasised he monitored her progress and he supposed to have received her long time ago but Corona virus caused the delay.
"I appreciate your patience today but more importantly, I knew this is something we wanted to do much more earlier before Covid – 19 pandemic. "We are grateful to God that we are still alive today and after things started opening up, you  hinted that you would Iike her to be received and I said absolutely.
"I recalled that I followed her progress, thanks to you for sending the video, presentation of her and I think I met her once at my office at National Stadium.
"I never knew that those that are into taekwondo can also be philosophers and speakers, I have to watch when I see taekwondo people maybe they will have same attribute that you have.
"What we are concerned in sports is youth development in science and technology, and anywhere we find our youth excelling,  we want to celebrate them.
"When you look at the condition in which they excel, almost humanly impossible and I think you represent the very essence of our youth .
"You also validate the fact that the youth of our country has potentials, even beyond themselves because these are people that received less support but still excel, how much more if they get the full support daily.
"Whether is basketball, football, athletics, when it comes to sports competitions, you require  the same high level of discipline.
"What you require in Teakwondo, are dedication, tactics, discipline, concentration.
"So you can't look down on anybody that excel, for the fact you made history. That you've qualified for the Olympic, do not diminish you in anyway, we will celebrate you because you have done us proud at  different continental levels.
"We are happy that you earned a ticket to go to the Olympics. We hope others will join you shortly. We know couple of others that have also qualified .
"I just want to say that you make sure you don't get rusty because when I see you I remember a wrestler, Odunaya  who is also 22 years, you have same height and physique. She has also been training relentlessly.
"I have success, glory and searchlight on the youth and I think this government is making necessary efforts and walking the talk, we received unquantified supports from President Muhammadu Buhari.
"You look at Youth Investment Fund. On National Day for the youth when we celebrate our youth, we still have to celebrate herself and Odunaya come November 1st.
"We are going to celebrate them and they will also be rewarded.
"When you also look at the reclassification of sports from recreation to business, this shows that  government means business with sport.
"As the policy is approved we will see more resources coming to sports, our athletes will benefit from that in terms of welfare support, travelling for necessary competitions, etc.
You see a government that is interested in the overall development of sports.  I'm sure you are not joking with your education, that is important", Dare said .
Tokyo 2020: Naomi Osaka Beats China's Saisai In Straight Sets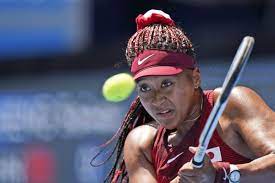 Japan's Naomi Osaka returns a shot to China's Zheng Saisai, during their Tokyo 2020 Olympic Games women's singles, first round tennis match at the Ariake Tennis Park in Tokyo .
Japan's Naomi Osaka won in straight sets on her highly-anticipated return to court at the Tokyo Olympics yesterday, while world number one Ashleigh Barty crashed out in the first round.
Osaka, the star of the opening ceremony, defeated China's Zheng Saisai 6-1, 6-4 in her first match since taking an eight-week break for mental health reasons.
"I feel like more than anything I'm just focused on playing tennis. Playing the Olympics has been a dream of mine since I was a kid," said Osaka, chosen as the first tennis player to light the Olympic cauldron on Friday.
"I feel like the break that I took was very needed, but I feel definitely a little bit refreshed and happy again."
The Australian Open champion had not played since May, when she walked out of Roland Garros, saying that media commitments were harming her mental health.
Osaka showed few signs of rust as she reeled off the opening five games on the Ariake Coliseum centre court, which likely would have been packed to capacity if not for a spectator ban because of coronavirus restrictions.
The second seed broke the 52nd-ranked Zheng for a 2-1 lead in the second set and closed out an 87-minute victory on her third match point.
The 23-year-old Osaka is attempting to become Japan's first Olympic tennis champion. She will play Switzerland's Viktorija Golubic in the last 32.
Insurance FC Records Second NNL Win On Return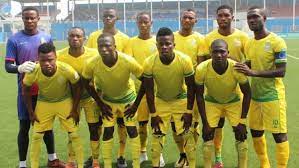 Bendel Insurance recorded their second win in a row since returning to the second tier of Nigeria National League with a 1-0 win over Abia Comets on Saturday at the Samuel Ogbemudia Stadium.
Defender Tanimu Benjamin scored the only goal of the encounter in the 26th minute to hand the hosts the maximum points.
Both results have brightened their chances of qualifying for the Super 8.
According to Tidesports source, the Edo State Government in June withdrew the team from the competition after several of their players were injured by home fans during their game against Remo Stars in Ikenne, Ogun State.
On their return, Insurance pulled off an away win over Holy Arrows in Enugu before the win at the weekend
"I am happy with the goal and the overall performance from the boys. Our aim is to return to the topflight and we are working hard to achieve it," goal scorer Benjamin, who was injured in the violence at Ikenne, said
Karagumruk To Pay Musa N1bn Annually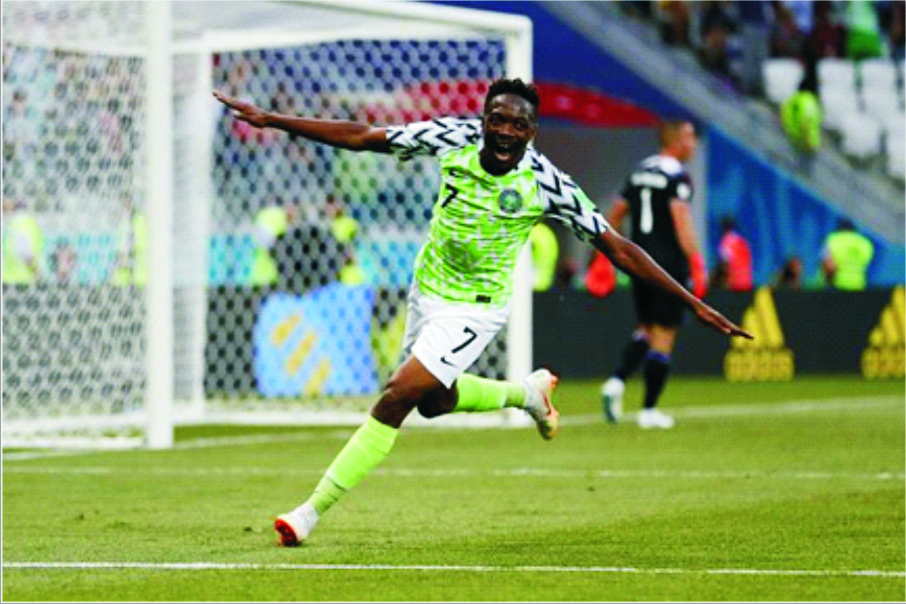 Super Eagles captain, Ahmed Musa was on Thursday unveiled by Turkish Lig 1 side, Fatih Karagumruk, having signed the winger on a two-year deal with an option to extend the deal for another year.
Tidesports source gathered that the financial details of the deal were undisclosed by both club and player, Musa will earn about$2.5million (N1.02billion) annually with a weekly pay of $40,000, with bonuses.
Karagumruk were promoted to the Turkish topflight in the 2019/2020 campaign, ending a 35-year wait for a return to the Super Lig and want to remain there, thus, the acquisition of star players like Musa.
"It's a good deal no doubt, the club wanted Musa because of his wealth of experience, having played at the World Cup and the UEFA Champions League. Since they were promoted to the topflight two seasons ago, their major aim is to remain in the Turkish topflight and also win games against the big sides like Galatasary, Fenerbahce and Trabzonspor and they believe Musa can help them achieve their goals. That's why they signed him for $2.5million annual salary, besides bonuses and allowances," a close friend of Musa said.
It was also reliably learnt that there were financial incentives for Musa, if the club qualified for European competitions, and if he ended up as their highest scorer at the end of the season.
Musa, in an interview with newsmen said Karagumruk's ambition was a major reason he joined them.
"I was very impressed with the team's philosophy, style of play and it's clearly an ambitious club.