Dry Taps Set To Flow Again In Rivers State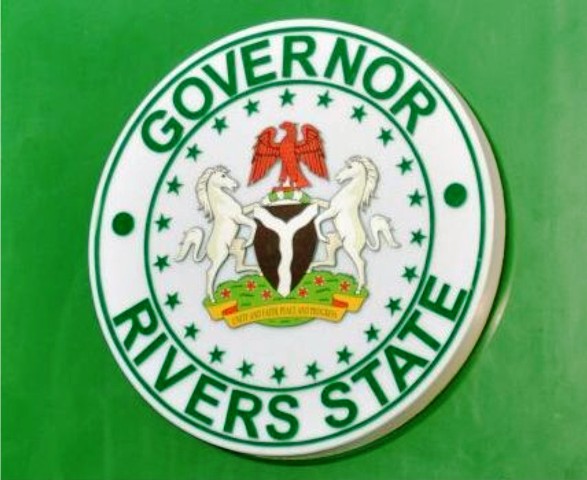 In continuation of its unwa vering commitment to improve the living standards of Rivers people and prepare every sector in the State to be fully ready to adapt to the millennial challenges of a fast changing global society, the Rivers State Government, on August 31st, 2020, signed contracts for the rehabilitation and upgrading of water supply for Port Harcourt and Obio/Akpor Local Government Areas.
It has been universally acknowledged that water is at the core of sustainable development and is critical for socio-economic development, healthy ecosystems and for human survival itself.
It is vital for reducing the global burden of disease and improving the health, welfare and productivity of populations. Water is a finite and irreplaceable resource in time and space and it is only available if well managed.
Where water is reliably available, economic opportunities are enhanced. Where water is unreliable or of inadequate quality, or where water-related hazards are present, there will be drags on growth.
Today, due to rapid population growth, economic development and other challenges that impact the natural resources, the value of water has increased dramatically and so, this project, which is expected to receive funding from the African Development Bank (AfDB), will not only upgrade 496 kilometers of pipeline which will produce 330,000 cubic metres of potable water per day, it will equally create over 1,200 direct jobs and 5,000 indirect jobs for Rivers people.
Managing Director and Chief Executive Officer, Port Harcourt Water Corporation (PHWC), Chief Ibibia Walter, signed on behalf of the Rivers State Government, while for the consortium of the three project contractors, Chen Kangle signed for CGC Nigeria limited, Yang Gengqi for Top International Engineering Corporation and Iskandar Taslakian signed for Mothercat Limited.
The need for a project of this nature and magnitude to be undertaken at a time like this cannot be over emphasised. Indeed, one existential situation which many Rivers people have taken for granted is the fact that the Water Supply and Sanitation infrastructure in the State has been in poor and pathetic conditions for a long time, caused by years of neglect as well as decayed and limited pipe network.
The population of the State has also grown far beyond the existing old PWD initiated forty-year old network, with no new investment on the network over time and this has further been stretched by the urban centre which used to be the Old Port Harcourt Township, Diobu, and Borikiri now extended into most of Obio/Akpor LGA, thus expanding the frontiers of the capital territory.
It has been said and also true that, "The type of access, quantum of water supply and quality of sanitation services available, determines the quality of life as well as health of the people and the potential for poverty alleviation".
In Port Harcourt and Obio/Akpor LGAs, water is either privately sourced or bought from water vendors (mai-ruwa) at very exorbitant rates with doubtful quality.
Realising that there is a lot of potential to produce sufficient water in the State due to a good recharge from our aquifers, yet the current production is not sufficient to meet the demand and spread of the city,  the administration of Governor Nyesom Ezenwo Wike keyed into the Urban Water Sector Reform and Port Harcourt Water Supply and Sanitation Project, to address this very heavy loss of the distribution network efficiency, poor quality of water supply and sanitation services.
The scope and benefits of this water project are quite impressive and it will also deliver the following:
(i) Ensure that the existing abundant water resources of the State are provided in a sustainable and affordable manner;
(ii) Improve the overall efficiency and strengthen the institutions to deliver services effectively whilst maintaining standards in terms of quality and quantity;
(iii) Promote the fact that water is both an economic good as it is a social good by encouraging and sensitizing customers to now pay for water to ensure the sustainability of the service for the future.
The infrastructure support components of this project aim at: fully rehabilitating and expanding the Port Harcourt water supply system and equally integrating environmental, climate change and green growth principles to ensure long-term sustainability of the infrastructure.
Overall Sanitation Facilities will also be greatly improved with the provision of comprehensive sanitation structures in markets and motor parks, including toilets/bathrooms (with separate compartments for men and women), hand washing facilities, and treatment facilities (septic tanks and biodigestors).
New facilities will also be constructed at 23 markets, rehabilitated and expanded facilities will be provided at eight major motor parks, six slaughter houses have also been earmarked to receive facelifts with new hygienic and standardized abbatoir upgrades and the peculiar nature of our waterfronts, which have presented considerable sanitation challenges over the years, will be
addressed with new and modern facilities.
The construction of a pilot sewage/solid management system at Eagle Island, will be undertaken, as part of the Sanitation and Waste Water Management Plan under Component 3, and this will be complemented with an estimated 36 km network-based waste system with a treatment capacity of 1000m3.
Hygiene  and Sanitation behavioural Changes across all sectors will be brought about through public campaign carried out together with the Rivers State Primary Health Care Management Board, Ministry of Education and the Port Harcourt and Obio/Akpor LGAs, coordinated under an overall theme of "healthy city" or "clean and proud" or similar).
One of the most attractive and eagerly anticipated possibilities for Rivers people is the job creation capacity of this project which will open up exciting and very lucrative opportunities for Small-scale, Public Private Partnerships in the provision of public sanitation facilities.
With the uninterrupted flow of  potable water, the management of the public sanitation facilities established under the project, will be outsourced to Small and Medium-scale Enterprises, as well as willing individuals in the form of management contracts, disposal and evacuation services and other similar arrangements. This will be undertaken in collaboration with the Port Harcourt and Obio/Akpor LGAs (who will assume ownership of assets) and the Ministry of Women Affairs whose mandate and experience includes the promotion of women entrepreneurs.
The Port Harcourt Sanitation and Waste Water Management subcomponent will develop a comprehensive and integrated sanitation master plan, for sewage, solid wastes management and the devastating challenge of flood control and in line with the provisions of the Nigeria Environment Impact Assessment (EIA) Act Cap E12  LFN 2004, the AfDB's Integrated Safeguard System (ISS) as well as the World Bank's Operational Policies (OP). An ESIA has already been undertaken by the State Government through the Port Harcourt Water Supply Project to update the Report disclosed in 2013 and a final Draft of the Report has been completed.
Another futuristic attraction of this project is the preparation and updating of a Resettlement Action Plan in accordance with African Development Bank Operational Safeguard (OS2) and the World Bank Operational Policy (OP 4.12). This plan has already outlined procedures that the project proponent will follow and the actions to be taken to mitigate adverse effects, compensate losses where necessary and provide developmental benefits to Persons Affected by the Project (PAP), and communities there-from.
Governor Wike, speaking during the contract signing formalities, urged the contractors to mobilise to site preparatory for the expected project flag-off on the 1st of October, 2020.
"Let me warn, in Rivers State, we do not compromise with quality of work viz-a-viz timely delivery of contracts. I shall be visiting all project sites unannounced, to monitor progress and compliance with specification.
"I am requesting the African Development Bank (AfDB) that will finance the project to do so with 100 per cent cost of net of taxes. The COVID-19 pandemic presented huge challenges, as the accruable revenues both to Federal Statutory Allocation and Internally Generated Revenue has dropped.
"The Commissioner of Water Resources and Rural Development and the Managing Director of Port Harcourt Water Corporation should engage AfDB with the view to get the Bank to finance 100 percent of the cost of the project net of taxes.
"I am aware that the loan closing date is April 2021. I am directing the commissioner and the managing director to submit application to the Federal Ministry of Finance and AfDB to extend the duration of the loan by two years to enable full implementation of all components of the urban water sector reform.
"They should further engage AfDB with a view of restoring the works at Trans-Amadi, Abuloma, Woji and Elelenwo regrettably cancelled by other Development Partners, " he stated.
The Rivers State Governor, while assuring that he would not hesitate to fully implement the PHWC restructuring and organisational build-out report, also pointed out that his administration has opened a new phase of commitment to reposition water supply services across the state and affirmed that, through the project, thousands of Rivers people would be engaged directly and indirectly throughout the life span of the project, with the multiplier effect filtering into other communities as expansion spreads across the state.
Commissioner for Water Resources and Rural Development, Dr. Tamunosisi Gogo-Jaja, said the project would have four new devices reservoirs located at Rumuola, Diobu, Moscow and Borikiri in Port Harcourt and Obio/Akpor, adding that there would be eight elevated tanks with carrying capacity of about 1000 to 1500 cubic meters of water and about 17 boreholes in about six cluster areas connected to water treatment plants, amongst other functional and operational structures.
The Commissioner, who noted that the Rivers State Government has taken a vigorous step in addressing the challenges of providing potable water supply and sanitation in Port Harcourt and Obio/Akpor Local Government Areas through the launching of the Port Harcourt Water Supply and Sanitation Project (PHWSSP) in April, 2016, declared that the project which is executed with credit facility provided by the African Development Bank (AfDB) and the International Development Association (World Bank) has helped to improve service delivery to over 2 million residents in these areas.
"Expectedly, the water from this project will be potable, environmentally friendly and steady when the project is completed. It will also be provided from a controlled transportation of water to the various households within the project area," Gogo-Jaja noted.
He confidently expressed joy and gratitude that Governor Nyesom Wike, who has always believed in the popular maxim that 'water is life', has  ensured that the project comes to fruition without any external influence on the Bidding and Procurement Process.
The Managing Director of Port Harcourt Water Corporation, Chief Ibibia Walter, said his team worked assiduously within eight months to secure the contractors trusted to execute the project and thanked Governor Wike for his commitment to ensure that rural dwellers access potable water in the State.
Speaking for CGC Nigeria limited, Chen Kangle who expressed gratitude to the Governor for the trust in his company to handle the projects, assured of timely delivery. Yang Gengqi who spoke for the Top International Engineering Corporation said they have been in Nigeria since 2017 and are confident to deliver a quality project, while for Mothercat Limited, Iskandar Taslakian, pledged to engage indigenous workers on their sites.
With the signing of the rehabilitation and upgrading of water supply project for Port Harcourt and Obio/Akpor capital territory areas, Governor Nyesom Wike has once again astounded his detractors and naysayers with his astute administrative and visionary leadership acumen, by providing holistic governance which accommodates all sectors of the society and ensures that the delivery of social welfare and infrastructural dividends are not only comprehensive but have been equally designed and tailored in anticipation of the unfolding challenges and impact of globalization on an oil-rich state like Rivers State.
Nsirim is the Commissioner for Information and Communications, Rivers State.
Paulinus Nsirim
Challenges Of Reporting Nigeria's Electoral Process
The Institute for Media and Society (IMS) in conjunction with the European Union Support for Democratic Governance in Nigeria, Component 4A (Support to Media), recently organised a Focus Group Discussion (FGD) on "Trends And Challenges In Fair, Accurate and Ethical Coverage Of the Electoral Process In Nigeria" in a bid to strengthen the media houses. Here, our reporter, Susan Serekara-Nwikhana, attempts an analysis of the main discourses at the one-day event held in Port Harcourt.
Speaking during his open
ing address, the Executive Director, Institute for Media and Society (IMS), Mr. Akin Akingbulu, stated that the mandate of his Institute was to see that the Media provides fair, accurate and ethical coverage of the electoral process in Nigeria, adding that since the project started they have been working on this mandate and have recorded tremendous results.
He explained that the Nigeria Component, which is also called Support to Media, has four components, namely: To enhance professionalism of the media; To help to strengthen institutions to deepen and diversify the delivery of voter and civic education; To help strengthen the capacity of the regulators, especially the broadcast sector regulator, as to enable it do better on its mandate; and To drive the focus and attention of the media on marginalised groups in society such as women, youths, persons with disabilities for input participation of these particular groups in the electoral and broader democratic processes in Nigeria.
Akingbulu noted that, so far, there has been tremendous progress, adding that they have recorded these tremendous results through forums such as this over the past few years.
He further explained that the media is a critical stakeholder in the Nigeria Component for which reason they have come to Port Harcourt to engage in this activity, which falls under the sub Component, and is working on strengthening media platforms for improved delivery of voter and civic education in the electoral process.
"We have brought together conscious and strategically important stakeholders to be part of this discussion as we believe that focus group discussion should be small, but qualitative; hence our choice of selection, noting that it is expected that those selected for the focused discussion will do a step-down at their various media houses.
"We trust that we will get the best out of the conversation that we are going to have here. To ensure that activities run well, we have put in place a timber-and-caliber facilitator, a Professor of Communication, Nnamdi Azikiwe University, Awka, Ifeoma Dunu," Akingbulu announced.
In her presentation, the facilitator of the group discussion, Prof Dunu stated that it was expected that the discussions would suggest ways to move forward, adding that, for her, it was not just conversation and discussions, but the way forward.
Dunu emphasised that this year is the electoral period in Nigeria, using Anambra State as an example. Looking at democracy and governance in Nigeria, she wondered where Nigeria's Democracy is today. Is it progressing, retrogressing or stagnated?
She added that IMS was in Port Harcourt to ensure that all the institutions responsible to the smooth running of the electoral process in Nigeria get it right, remarking that the discussion must find lasting solutions to some of the problems confronting the electoral process in the country.
The varsity don also noted that journalism challenges are part of the core challenges confronting the electoral process as journalists working in both the private and public media houses are faced with poor remunerations which forces them to give biased reportage.
In her contribution, the Chairperson, Nigeria Association of Women Journalists (NAWOJ), Rivers State Chapter, Mrs. Susan Serekara-Nwikhana, drew attention to the meaning of democracy as a system of government in which power is vested with the people and exercised by them directly.
She, however, pointed out that in Nigeria the reverse is the case as this power is vested in the legislature, noting that democracy is not being practised in the country.
A staff of Radio Nigeria, Purity FM Awka, Dr Adaora Arah, who also spoke at the event, stated that there were many young broadcasters who engaged in broadcasting without possessing the requisite qualifications to do so. She, therefore, urged the National Broadcasting Commission (NBC) to beam its searchlight on television and radio stations, especially those operating in remote areas.
Arah stressed that many of them have not gone to communication schools, nor acquired the needed training on what broadcasting is all about before embarking on full broadcast activities, thereby bringing embarrassment to their stations, NBC and the general public.
In his speech, a member of the International Broadcasting Association of Nigeria (IBAN), Charles Maraizu, stated that the only way forward for the electoral process in Nigeria is for it to be centralised as there were many incidences that bedeviled Nigeria's democracy.
He stressed that there were also voters' apathy, in which the people were no longer interested to go out and vote as many of them have continued to express fear that their votes no longer count in elections.
Maraizu commended IMS for organising the programme and for always being gender sensitive as well as bringing serious-minded people on board for the focus group discussions saying, 'whenever they do things, they always do it well'.
He advised everyone to generate ideas on the trends and challenges of the media "because, to me, it is not enough to produce gender sensitive media lens glass without representing it by putting it to action", adding that IMS was always walking the talk and not just talking.
In his turn, the Director of Broadcast Monitoring at NBC, Dr Tony Anigala, informed that his Commission does not deal with an individual when a broadcast station violates the ethics of broadcasting.
He commended the IMS, which has been there over the years, helping NBC a lot during elections, adding that recommendations gotten from IMS platforms help the Commission to do better.
Anigala charged participants to produce positive results from some of the materials which NBC had given out to them and their organisations, while also adding that at any point in time people should tell NBC whatever it needs to do to improve, especially during the electoral process.
Chief Constance Meju, in her goodwill message, stated that marginalisation has been one of the challenges women go through, adding that her group has been pushing for more women to be included in all spheres as long as politics was concerned.
She was of the opinion that, as a way forward, both the private and public media, the Independent National Electoral Commission (INEC), Rivers State Independent Electoral Commission (RSIEC), among other institutions should be financially autonomous so that they can independently operate under the ambit of the law without fear or favour.
Meju also appealed that the training be extended to politicians and Nigeria leaders as they have allowed the security system to be too tight to the politics, remarking that governance is not about party. She advocated the retention of the multi-party system in Nigeria.
In summary, the main resolutions reached at the event include:
The institutions responsible to drive the electoral process in Nigeria are not strong.
Structures needed for such drive, not in place.
Individuals, journalists in both private and public media houses and relevant institutions should be financially well equipped, so that they can operate independently and within the ambit of the law, among others.
Checking Sex Trafficking Of African Women
For thousands of years and even up to the present, African women have been subjected to acts of slavery, including sex trafficking, forced labour and domestic servitude.
Slavery has, therefore, become a daily happening each and every year, particularly among Africans. Now it seems some persons have turned it into a huge business from which they make large sums of money with no intention to let go any soon. This criminal act towards these victims is mostly perpetrated by their relatives, friends, men or women who pretend to mean well but who harbour evil intentions toward their unsuspecting victims.
The world is increasingly being blinded by the truth so much so that we don't get to face the reality when a young girl is being trafficked. During the invasion of slave traders, women were used to satisfy their sex needs because such females were deemed to be of little or no importance unlike the men who were forced to perform the harder duties. These ladies were used anytime, any day thereby robbing them of their dignity and self esteem. Unfortunately, this trend has endured till date, more especially among African women.
Let me share the story of a young lady who was once a sex traffic victim. Her name is Ngozi (not real name). I met her in Moscow, the Russian capital, four years ago. She and her baby caught my attention. I was so curious to know who she was because, from every indication, she didn't strike me as a student.
We started off by exchanging pleasantries after which she asked to know if I was a student, to which I responded in the affirmative. When she said she wasn't a student, I then realised that my instinct was right, after all.
She was like, I need to tell you about myself unashamedly; an experience that has become a lesson to me and which might serve as a warning to any young girl who clamours to travel out of Nigeria in search of a better life.
Ngozi started narrating the story of how she was taken from Delta State, lured with the offer of travelling to Russia to assist a certain nursing mother from Uganda who was resident in Moscow. Her duty would entail taking care of the lady's children in her absence.
The woman who travelled down to pick her from Nigeria happened to be a friend to her aunty whom she was staying with then. The two friends had a lengthy discussion together during which the woman assured Ngozi's aunty that her niece would be well paid and have a good life. In turn, the aunty pleaded that Ngozi be properly taken care of and given the best of life as promised.
Fast forwarding a little, she narrated how her travel documents were processed based on the understanding that she was going for study as claimed by her lady companion in order to avert suspicion.
Ngozi said she was barely 17 years old as at when the woman came to pick her up. Everything sailed through for her at the entry points and they were able to arrive Moscow. But life took a different turn for her in a space of three days. The woman really made her feel comfortable in those few days, but on the fourth day, two hefty men wearing masks came into the apartment at night and whisked her away.
According to the lady, she was not the only one in such a mess as she could hear other girls crying and pleading for help from another cage where they were held. All she did was to cry quietly knowing the uselessness of any loud wailing. Soon, they were given new clothes by the masked men and told to get ready for work.
A new but harsh life began for Ngozi such that she got thoroughly beaten and starved whenever she declined sleeping with her assigned clients. She was forced to sleep with an average of 10 men each day and the money paid directly to the madam in charge of them. All her attempts to escape proved futile. Ngozi's child came from a Russian man who bought her off from her madam. On the possibility of returning to Nigerian, Ngozi vehemently rejected the idea, claiming that she was ashamed of herself and nothing good could come of her life anymore.
After hearing Ngozi's story and comparing with other accounts I had heard previously in the media, I was so broken and asked myself questions that might appear unexplainable but which definitely have answers: Why are young ladies in their early ages of 15-40 years, still being trafficked every year? What measures are being applied to stop the rise in sex trafficking cases in Africa? Why is the government not paying adequate attention to human trafficking? Why are there no seminars or platforms created to educate and possibly discourage the average young lady who wants to risk her life by travelling to such countries? And lastly, why are they mostly trafficked to Middle East countries?
Now, let's start with the first question. Like stated in the first paragraph of this article, young ladies have always been victims of sex traffickers and also major targets because they are young and energetic.
Also, most of the girls trafficked are either orphans, people from poor homes or those who are desperate to have a better life by all means and who do not care about what happens to them afterwards.
On the second question, it can be said that the men and women who take these women overseas from Africa are most likely to have connections with a human trafficking syndicate. Just like the narcotics business, it is extremely difficult to identify those in charge. In the event that something goes wrong and a leader is apprehended, a fresh link is created immediately for the business to continue.
For the third question, we understand the fact that the government has a lot of responsibilities to handle; but regardless, women trafficking is an important issue too. It is a threat to society, trafficking is an important issue too. It is a threat to society, a threat to Africa and also to the girl-child. We appreciate the role being played by the Nation's Agency for the Prohibition of Trafficking In Persons (NAPTIP) but such monster as this deserves utmost attention and should be critically followed with all amount of seriousness.
The fourth question harps on the need for platforms to be created to discuss and enlighten potential victims of such illicit trade. We now live in a world that has gone digital and where information on any topic is readily accessible. But unfortunately, most of the less privileged young women still need to be properly taught about the so-called 'countries with great opportunities' which they hope to travel to and make quick money.
They should also be schooled on how to easily identify any person(s) who is coming around with the aim of deceiving them into travelling abroad for good jobs and better living standards.
On the frequency of trafficking women for sex in Middle East countries, I want to believe that it is as a result of the handsome monetary reward. Ladies who are trafficked to Arab countries often end up in wealthy families where they are mostly maltreated by their bosses and the entire household. These young women are usually placed on faulty contracts which subjected them to such households for life. They are bought from their traffickers with huge sums of money and forever remain as slaves or sex objects in which ease they are sometimes used to also generate revenue from pornographic video productions. And whenever these girls attempt to escape, having had enough, they are either killed or some other tragic fate befalls them.
Some of the effects of sex trafficking on African women who had been victims include, but are not limited to: loss of self worth, misery, self pity, living in fear, hunted by past experiences, loss of confidence in society and psychological trauma.
Sex trafficking can be checked if young women look out for early danger signals as already stated. Other measures that can be taken are as follows:
Young ladies should take note of false appearances and suspicious behaviours. Most fraudsters appear to be decent while some even belong to the same religious or ethnic group with them. They may even be the people such girls see daily who usually look harmless.
Parents and guardians should not just give out their daughters to people they barely know on the claim of providing them a better life elsewhere.
Government should ensure that once caught, tried and sentenced, any perpetrators are adequately punished if only to serve as deterrent to others.
And finally, the country's borders should be under constant watch because these traffickers can always improvise means of transporting their victims out of the country or locally without the awareness of security officials. Some even pay their way through.
By: Osepken Muzan
Miss Muzan is a Nigerian medical student in Russia.
Customs And Dynamism At Seme Border
The pains cum hardship believed to have been occasioned by the Nigeria's international land border closure seemed incomparable to the dynamism and operational progress that have characterised the reopening of the borders.
Enlightening Nigerians, through the media, on the positive exploits of his leadership team associated with border reopening to their progress, the Nigeria Customs Service (NCS) Seme border area boss, Comptroller Bello Mohammed Jibo, stated that his area command situated at the ECOWAS Joint Border Post, Seme-Krake Borders, has since the pronouncement of the reopening of land borders to date by the Federal Government, performed creditably.
He maintained that during the course of its sustained tempo in the fight against smuggling, the Command intercepted a total of 232 (Two Hundred and Thirty Two) parcels of cannabis sativa. In line with the dictates of the Service towards promoting inter-agency collaboration, cooperation and its unequivocal zeal towards the fight against drug trafficking, the Command  handed over the aforementioned seized drugs with duty paid value of N2,933,358.40 (Two million, Nine Hundred and Thirty Three Thousand, Three Hundred and Fifty Eight Naira, Forty Kobo) only to the Commander, NDLEA Special Command Seme.
According to Jibo, officers and men of the Command had in their various operations taken the full advantage of the Service's renewed strategies to continue the fight against smuggling, leading to remarkable interception of 705 (Seven Hundred and Five) items, with a duty paid value of N409,851,533.14 (Four Hundred and Nine Million, Eight Hundred and Fifty One Thousand, Five Hundred and Thirty Three Naira, Fourteen kobo).
The Area Controller itemised the seizures as 5,568 bags of foreign parboiled rice (50kg each); 3208 jerry cans of Premium Motor Spirit (25 liters each); 79 units of smuggled vehicles; 294 cartons of frozen poultry products; 131 parcels of cannabis sativa; 798 cartons of tomato paste; 3 cartons of sugar; 6 cartons of slippers; 305 pairs of used shoes; 30 cartons of Nescafe; 19 cartons of non-alcoholic wine; 10 cartons of cigarettes; 12 cartons of herbal soap; and 2 sacks of condoms; adding that the  landmark achievement was an indication that officers and men of the Command were not losing their guard in detecting and streaming the tide of the nefarious activities being perpetuated by daredevil smugglers.
"In the wake of Federal Government pronouncement on the reopening of land borders, the Command harnessed all revenue compounds in line with the new operational guidelines with a view to projecting revenue base of the Command and facilitation of legitimate trade," he said.
The Customs comptroller disclosed that in export, the Command recorded a trade volume of 348,827,775 (Three Hundred and Forty Eight Million, Eight Hundred and Twenty Seven Thousand, Seven Hundred and Seventy Five) metric tons of exported goods with the free on board (FOB) value of N4,277,047,153.92 (Four Billion, Two Hundred and Seventy Seven Million, Forty Seven Thousand , One Hundred and Fifty Three Naira, Ninety Two kobo) and a NESS value of N21,384,443.67 (Twenty One Million, Three Hundred and Eighty Four Thousand, Four Hundred and Forty Three Naira, Sixty Seven kobo).
Jibo explained that a whopping sum of N80,774,807.22 (Eighty Million, Seven Hundred and Seventy Four Thousand, Eight Hundred and Seven Naira, Twenty Two kobo) was raked into the Federation Account (federal government coffers) during the period under review emanating from 0.5% ETLS, 1% NESS, Baggage assessment and  reassessment of  trapped trucks;  stressing that the Command was yet to receive imports from third countries, as there are  clearance procedure disputes to settle between importers, agents from Nigeria and Benin Republic authorities, including the shipping  companies, declaring that the Grand Total for the seizures and revenue stood at N490,626,431.36 (Four Hundred And Ninety Million, Six Hundred And Twenty Six Thousand, Four Hundred And Thirty One Naira, Thirty Six Kobo).
The comptroller explained that in line with the Comptroller-General's  reform agenda which sees the welfare of officers as paramount, the Command benefited from different welfare initiatives from the management of NCS, including the construction of 32, 30 and 16 man ranks and files barracks accommodation to cover the inadequacy of accommodation in the Command; pointing out that there was also ongoing renovation of Deputy Comptroller's quarters as well as the new upgraded terminal to accommodate consignments, in the event that the private bonded terminal cannot handle the volume of consignments coming into Nigeria.
"In a bid to sustain the existing cordial relationship with the host communities, the Command through corporate social responsibility (CSR) initiative, constructed a modern convenience at the International Park, J4, in Seme Badagry West Local Government to assist travellers both local and international. The convenience was handed over to the Chairman of the Local Government Council for effective utilization," he stated.
The Seme Customs boss stated that the Command was partnering with an NGO named Community Football Foundation for the establishment of a football club named Badagry United; which has already been registered with the Cooperate Affairs Commission (CAC) and Oba Akran of Badagry, De Wheno Aholu Menu-Toyi 1, was also presented with the Certificate of Grand Patron while the new team was accorded royal blessing and support.
Comptroller Jibo who personally led media practitioners on an inspection tour of some multi-million naira worth of trade facilitation equipment put in place by the NCS at the Seme Border also maintained that effective and efficient community relations was being maximally fostered by his leadership, leading to a befitting collaboration with traditional leaders as well as representatives of other sister government agencies.
On whether the Command has the operational capacity to contend with effective implementation of the new government directives that imports into the country must be fully containerised henceforth, Comptroller  Jibo explained that it was only goods imported from developed countries that were to be received in containers while ECOWAS Trade Liberalisation Scheme products generally referred to as ETLS goods were still receivable in  trailers and trucks; stressing that more uitra-moderm scanning machines have been acquired and installed for the command to boost its examination capacity and efficiency.
The well attended media briefing which was co-ordinated by the Command's Public Relations Officer, Mr. Hussaini Abdullahi took place recently at the Seme conference room of the Service.
Ikhilae is a Lagos-based public affairs analyst.
By: Martins Ikhilae