Natural Way For Weight Loss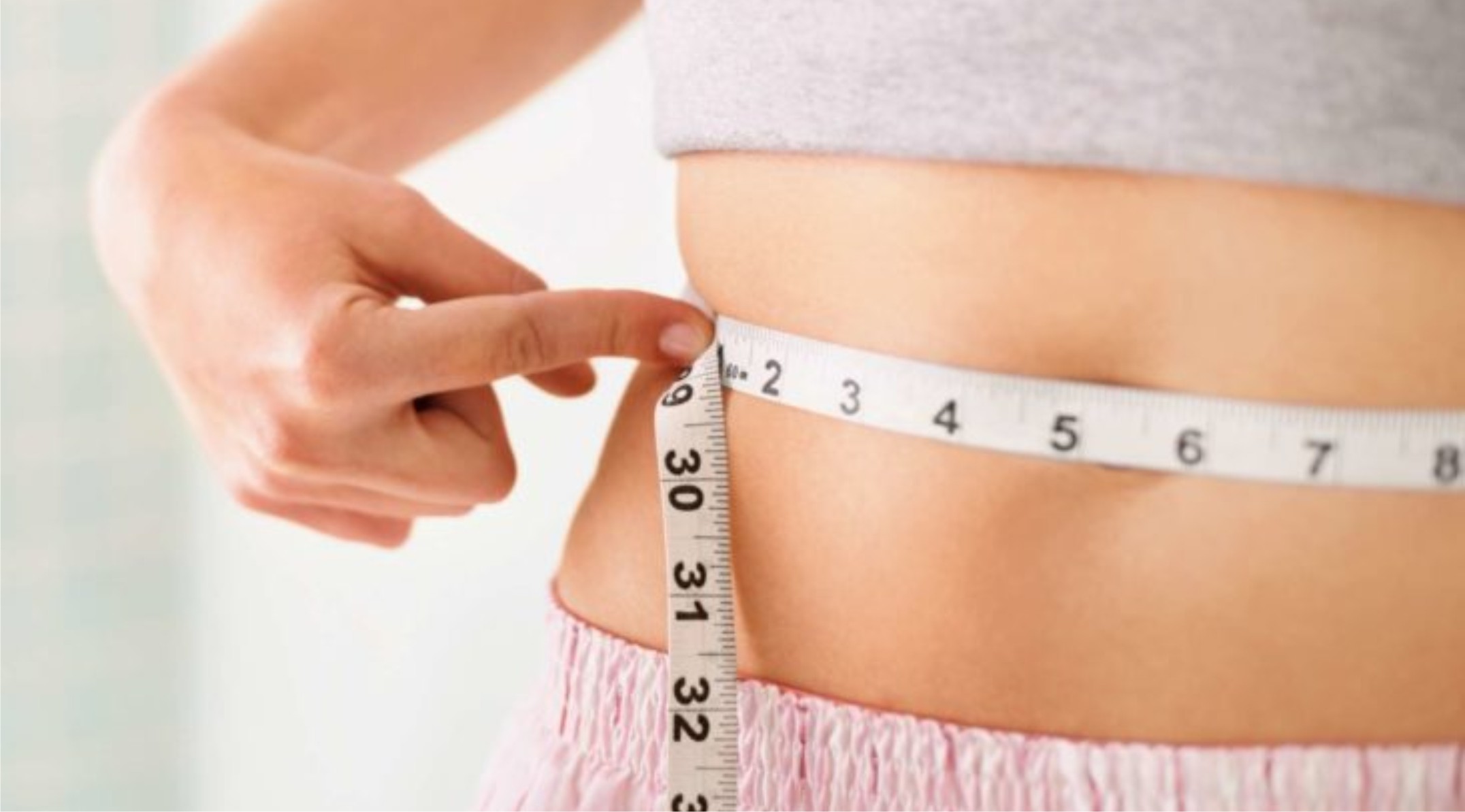 Losing weight has become an obsession these days with both men and women.
The quest to look trendy and trim does not only boost health, it also boost confidence.
It is against this backdrop that many fat diets have become popular such as the Pritikin Diet, Atkins Diet and Keto.
What one must however understand is that since weight gain is gradual, it takes the same process to achieve weight loss too. You have not already done so, before you read this article on natural herbs for weight loss, you may first want to read the related article on natural weight loss remedies.
There are certain weight loss herbs that can assist in fat loss. In addition, much of the extra weight that people carry is often in the form of clogged up and impacted fecal matter in the colon, as well as water retention.
It is not uncommon for the average person in modern society eating a regular diet of processed foods to unknowingly have 5-15 pounds, or even more, of excess wastes trapped in their colon. Water retention is the body's response to chronic dehydration, which is just as widespread as constipation, and an imbalance of key nutrients.
Herbal remedies can cleanse the stool that may have been trapped in the colon for years, as well as excess water that is stored in the tissues of the body. For some people, this can result in as much as 15-20 pounds of weight loss. A lot of stomach cleansing herbs are useful as herbs for weight loss.
In natural health and healing, we believe in holistic health and healing, as we realize that different parts of the human body are highly interlinked, often beyond man's understanding. We also believe that the body has the ability to heal itself of any disease, even supposedly incurable diseases.
Eating Natural Food: In order to do so, the body needs the support of some basic dietary and lifestyle good health habits, such as a full body detox and a proper understanding and application of nutrition. No matter how remote or unrelated a health condition may seem, these fundamental health steps will greatly magnify the effects and benefits of any of our health-promoting efforts, including the use of specific natural health remedies.
Some herbs and nutritional supplements can be used to positively affect the metabolism as well. These would thus be useful, to a certain extent, as natural herbs for weight loss. However, when it comes to losing fat and reducing weight, there is no substitute for proper fat loss nutrition, and an effective exercise program. The human body is designed to be active, and to move.
There is no getting around the fact that to stay trim and healthy, you must exercise effectively. Weight loss supplements, even herbal weight loss remedies, are just that – supplements. A supplement is never a substitute, and most commercials are designed to appear far more effective than they really are.
Thus, natural herbs for weight loss should be used to complement or supplement lifestyle and dietary good health habits, and not to replace them.
Green Tea: When it comes to natural herbs for weight loss, green tea is a popular natural herb for improving the metabolic rate, and improving the levels of fat oxidation within the body. As such, it has been incredibly hyped, which has led to many unrealistic expectations of what green tea can do for weight loss.
When used in conjunction with good fat loss nutrition, and an effective exercise program, green tea will boost the metabolic rate to a degree, and increase the levels of fat oxidation. In this type of situation, several cups of quality green tea per day may boost fat loss by a maximum of around 10%. This figure is only approximate, and will vary with individuals. The estimate is based on the combined research of the green tea effects on both metabolic rate and fat oxidation.
If you use green tea as a 'cure' for excess fat, or in place of proper nutrition and exercise, do not expect to see any dramatic results. Being healthy is one area. Being lean and fit is another. A person can be a little overweight, and still be relatively healthy. Of course, healthy weight and general good health are usually correlated.
The real question here is to how the person got overweight. Given the fact that most people in modern society have gotten overweight by eating big macs, fries, soda, and candy bars, it is no surprise at all that obesity is linked to numerous diseases.
Omega-3 While herbal remedies for weight loss and nutritional supplements are no substitute for nutrition and exercise, there are a few that can significantly boost results. Omega-3 is an essential fatty acid that is crucial to many functions in the body. One of the areas that it is tied to is the production of hormones.
Deficiency in omega-3 will have a significant negative effect on the body's metabolic rate. In fact, supplementing with the right omega-3 supplements can boost the metabolic rate by up to 400 calories per day.
For fat loss purposes, fish oil that contains high levels of EPA and DHA (two forms of omega-3) is ideal. For the best results, consume 2-4 grams of omega-3 per day. This will offer substantial benefits to your fat reduction and weight loss efforts, as well as significant health benefits.
It has already been mentioned several times, but I cannot overemphasize that using herbs to lose weight should be a supplementary effort, and not a sole measure in place of the right diet and lifestyle. For more information on losing weight, read about using natural weight loss remedies.
HIV: FG Restates Commitment To Prevent HIV Among Adolescents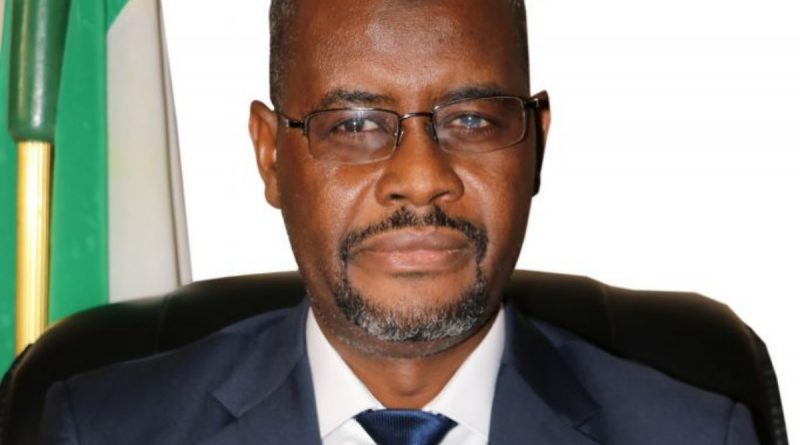 The Federal Government yesterday restated its commitment to prevent the spread of HIV/AIDS among adolescents in the country.
The Ministry of Health in collaboration with NACA, UNFPA, UNICEF, launched a document on prevention of HIV in Abuja.
The document is integrated into three titles; "The HIV Investment Case for Adolescents and Young People (2021-2025), The National Condom Operational Plan (2021-2025) and National Condom and Lubricants Quantification (2021-2025)."
The Chairman, Senate Committee on Health, Sen. Yahaya Oloriegbe, identified condom as key in the prevention of the spread of HIV among young people.
Oloruigbe, who commended the National Agency for the Control of AIDS (NACA) and partners for the effort, called for local production of condoms.
"We need to look inwards by encouraging local manufacturing of condoms in view of government's dwindling resources, as well as breaking away from over dependence on international donors," he said.
The Director General of NACA, Dr Gambo Aliyu,asserted the agency's success in the containment of HIV through prevention and treatment responses.
Aliyu said that the country was committed to achieving the 2030 target of 95-95-95 through collaboration with stakeholders by investing in adolescents.
He added, "we have made huge success when it comes to treatment and prevention with drastic reduction in transmission."
The NACA boss however affirmed the belief of the agency in using the document to achieve the 95-95-95 target for 2030.
Mrs Zainab Garba of the Federal Ministry of Health commended NACA for launching the document, saying it would enhance young people's access to Sexual and Reproductive Health Rights.
Garba reiterated the importance of condom in reducing the spread of HIV and maternal deaths among young people, saying it was key in preventing all manners of sexually transmitted infections.
Doctor Warns Against Indiscriminate Use Of Contraceptives
A medical expert, Dr Umar Musa, on Monday warned women against indiscriminate use of contraceptives.
Dr Musa, President, Kaduna State Resident Doctors Association, gave the advice when he spoke with newsmen in Kaduna, noted the indiscriminate consumption of contraceptives to ward off unwanted pregnancies and cautioned that while they could forestall unwanted pregnancies, contraceptives were not antidotes for HIV and other sexually transmitted diseases.
He said there was a particular contraceptive pill in hot demand, but also cautioned that its indiscriminate consumption could delay conception or damage the uterus.
"Too much of this contraceptive will weaken the wall of the womb and damage the uterus which will cause miscarriages in the future.
"There are lots of risks associated with the constant use of this drug. Most ladies consume contraceptives in clinically unsafe ways.
"They use these drugs without knowing the way they interact with the body system and forgetting that people react to drugs in different ways,'' he said.
Musa also advocated tighter restrictions on the sale of contraceptives and suggested that the use of condoms was an option to stave off unwanted pregnancies and sexually transmitted diseases.
"While a condom may look like a major inconvenience and a fun killer for many, it would protect one from sexually transmitted diseases and prevent pregnancy".
Covid-19: NCDC Records 213 New Infections, Two Deaths
Nigeria Centre for Disease Control (NCDC) recorded 213 additional new cases of Covid-19, bringing the total number of infections in the country to 171, 324, as of July 26, 2021.
The NCDC disclosed this on its official Twitter handle yesterday morning.
The health agency also stated that it recorded two Covid-19 related deaths on Monday, while additional nine people recovered from the virus, as of July 26, 2021.
It added that the new infections were recorded in 12 states, namely: Lagos-157, Rivers-20, Plateau-12, Enugu-6, Oyo-6, Gombe-3, Bauchi-2, Imo-2, Kaduna-2, Edo-1, Ekiti-1, and Ogun-1.
It noted that since the outbreak of the Coronavirus Disease in the country on February 27, 2020, a total of 2,134 persons lost their lives, while 164,798 recovered from the virus and discharged from health centres across the country.
NCDC added that a multi-sectoral national emergency operations centre (EOC), activated at Level 2, had continued to coordinate the national response activities.
It stated  that the country tested more than 2.4 million samples for the virus and had detected 10 Covid-19 Delta variant, recognised by the World Health Organisation (WHO) as a variant of concern, given its increased transmissibility.
The variant had been detected in over 100 countries and may spread further.
The variant has also been linked to a surge in cases in countries where it is the dominant strain in circulation. There are ongoing studies to understand the impact of the variant on existing vaccines and therapeutics.