COVID-19 Hits Ligue 1 Again …Forces Postponement Of Season Opener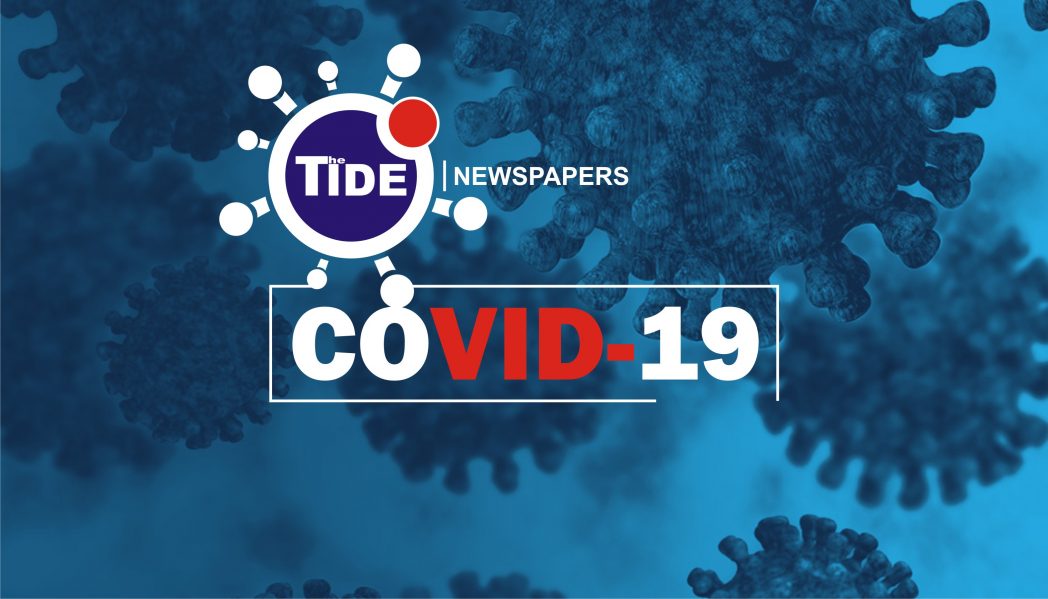 The opening match of the 2020-21 French top-flight season has been postponed after four positive coronavirus tests were confirmed positive at Marseille.
Marseille was due to host Saint-Etienne in the first of eight weekend fixtures in Ligue 1.
The 2019-20 campaign was curtailed in April because of the Covid-19 pandemic, with Paris St-Germain, 12 points clear at the top, awarded the title.
Marseille v Saint-Etienne will now be played on either 16 or 17 September.
The French league told clubs last week its protocol for dealing with coronavirus meant more than three positive cases at a club was likely to lead to a postponement.
Marseille's former Aston Villa defender Jordan Amavi tested positive last week, with another three players following in the latest round.
They cancelled a friendly against German side Stuttgart in the wake of Amavi's positive test.
Marseille, who is managed by former Chelsea and Tottenham boss Andre Villas-Boas, finished runners-up to PSG in last season's shortened campaign.
On Friday, France was added to a list of countries from which those arriving in the UK are required to quarantine for two weeks.
France's prime minister, Jean Castex, acknowledged infection numbers were going "the wrong way" in the country.
Oshoala, Ellis On FIFA Technical Advisory Group
Nigerian star Asisat Oshoala and South Africa women national team coach Desiree Ellis have been named on the FIFA technical advisory group.
The forum was created by the world football governing body, hoping to address the progression of the women's game and the African duo has joined the likes of Kelly Smith, Mark Parsons and Jorge Vilda.
Oshoala plays as a striker for both Spanish champions Barcelona Femeni and captains Nigeria's Super Falcons, while Ellis captained South Africa's Banyana Banyana and he is now the head coach.
The Fifa explained that the technical advisory group will be headed by two-time Women's World Cup-winning coach Jill Ellis in the following statement.
"Competitive balance, increased opportunities for underserved nations, a Fifa Women's Club World Cup, increased visibility and participation, Fifa international windows, prize money and the possibility of staging a biennial Fifa Women's World Cup are some of the topics included in the discussions held by the Fifa Technical Advisory Group (TAG) led by Jill Ellis," a statement from Tidesports source.
"As part of a wider comprehensive consultation process, Fifa is also meeting with other women's football stakeholders including the member associations, confederations, clubs, leagues and teams.
"The TAG, which comprises players, coaches, referees, administrators, sports scientists and executives, features representation from each of the six continental confederations, held its second meeting on Friday, 15 October."
Oshoala is a four-time CAF African Women's Footballer of the Year winner, and was named BBC Women's Footballer of the Year in 2015 and she is regarded by some as one of the greatest African Female footballers of her era and of all time.
While Ellis was awarded CAF Women's Coach of the Year in 2018 after her team finished second place in the African Women Cup of Nations and qualifying for the Women's World Cup for the first time.
Green Threatens To Sue Rivers SWAN Over Defamation
The Sole Administrator of Rivers United Football Club of Port Harcourt, Barrister Christopher Green, has threatened to sue Sports Writers Association of Nigeria (SWAN), Rivers State Chapter, to court over an attempt to defame his character.
He stated that it was very wrong to drag his name and that of the Executive Governor of the State, Chief Nyesom Wike, in the mud and SWAN politics for selfish interest.
Barrister Green, who is also the Special Adviser to the Governor on Real Madrid Football Academy, said this yesterday in his office in Port Harcourt, while reacting to a press release issued on the 17th October, 2021, by SWAN, Rivers State Chapter, signed by the Assistant Secretary, Fisayo Dairo, saying that he had claimed before and after Rivers United's CAF Champions League clash with Young Africans of Tanzania that Rivers State Executive Governor, Chief NyesomWike does not need media attention and publicity for the club, hence, journalists could cover the club's games at their own risk.
According to him, there is no time and can never be anytime the governor who loves sports so much will say such a thing, knowing full well that sports is a media game.
" I want to say categorically that there is no time or can never be anytime I will say that the Governor said media coverage is not important for Rivers State United that is so dear to the Governor.
Having worked so hard to earn a deserved reputation as a Consultant in Sports Development, I would not allow fifth columnists to drag my name in the mud with their selfish agenda in sports.
Consequently, I challenge the association to show proof where and when I said so or claimed such unimaginable statement, if the association does not retrace its step, I will not have any option than to seek redress in the law court," Green said.
Barrister Green, who was former Chairman of the Technical Committee of the Nigeria Football Federation (NFF) noted that journalists were known to report facts and not rumours.
He used the forum to advise members of the association to cross check their facts before going to press.
In the meantime, the sole administrator has assured that everything necessary would be put in place to ensure that Rivers United qualifies for the group stage of CAF Champions League.
By: Tonye Orabere
NYG: Team Rivers In Record Medal Haul …Delta, Champions Again
As the curtain fell on the 6th National Youth Games (NYG) 2021 inside the University of Ilorin Complex, yesterday, Team Rivers emerged overall fifth with a record haul of medals.
Despite targeting a podium finish, the team recorded a total of 33 medals, 11 gold, eight silver and14 bronze medals to record her best performance and medal haul since the inception of the Games in 2013.
The team after a slow start was on line for a podium finish until a combination of late gold rush, particularly, by Lagos and Bayelsa teams and illluck in some medal contests saw them lose ground on the penultimate day of the Games.
However, Team Rivers was in the mix for the medal rush in the final two days as Daniel Mba secured gold in golf's Ecletics event for boys with a total gross of 74 and Christie Obomanu won silver in match play for girls. She had won gold the previous day in stroke play with a score of 82 gross.
Basketball also delivered gold as the Fubara Onyenabo tutored boys showed class, dominating their Ebonyi counterparts 21 -12 in the semi final before edging out Bauchi 16-15 in the gold medal match. It was one of the most keenly contested basketball event in the history of the Games.
Tennis provided gold in the mixed event, Shot put, boys, a silver, 4 by 100 m, a bronze and Amarachukwu Ezeakor got silver in Chess.
Added to the basketball gold on the final day were a gold medal in Kung Fu, where Cynthia Phillips subdued her opponent from Nasarawa via Technical Knock Out (TKO).
During the closing ceremony, Rivers further secured silver and bronze in 4 by 400 mixed relay and 200m, boys.
For Team Delta, it was medal blitz from Day 1 to the last day, clinching the first position with a whopping haul of 114 medals, 60 gold, 26 silver and 28 bronze medals.
They were in a blitzing form on the final day, especially, the closing ceremony events, claiming all the four gold medals available in 200m girls, 200m boys, 4 by 100 m mixed relay and 4 by 400 m mixed relay.
Speaking just before the closing ceremony, the leader of Team Rivers delegation and Permanent Secretary of Rivers State Ministry of Sports, Sir Honour Sirawoo described the state's performance as a tremendous achievement, finishing top five and recording the number of medals they did for the first time.
"The beauty of it all is that there's improvement on performance, judging from previous performances in 2018 and 2019. In sports, what you desire is development and improvement. We have learnt our lessons from this experience and I assure that from next time, based on what we have discovered now, which we're going to work on, we are definitely going to do better".
Top 10 on the medal table are Delta with 114 medals, Lagos with 72 medals, Bayelsa with 46 medals, Ogun with 45 medals Edo with 40 medals, FCT with 36 medals, Rivers had 33 medals, the Host state; Kwara grabbed 32 medals, Oyo with 31 medals and Ondo state with 30 medals among every other performing states.
By: Gabriel Nwanetanya