2023: Ohanaeze Ndigbo Youths Tip Three For President
Ohanaeze Ndigbo Youth Council has tipped Governor David Umahi of Ebonyi State, Minister of Transportation, Rotimi Amaechi and Minister of Science and Technology, Dr. Ogbonnaya Onu as possible best candidates for 2023 presidential elections.
According to a press statement made available to The Tide source, the group "after a joint meeting in Abakiliki on Sunday August 16th 2020,and after a fruitful deliberations then reached an agreement that, The Chairman of South East Governors Forum and Ebonyi State Governor, Engr Dave Umahi, Minister of Transport,RT. Hon. Chibuike Amaechi and Minister of Science and Technology Dr.Ogbonnaya Onu are the best Presidential materials and candidates".
The document authored by Mazi Okechukwu Isiguzoro, President General, Ohanaeze Ndigbo Youth Council and Mazi Okwu Nnabuike, Secretary, explained that the decisions were borne out of due consultations.
"In a Joint statement by Mazi Alex Okemiri (President World Igbo Youth Congress), Dr Mrs Helen Ogbonnaya (National leader, Southeast Women Professionals) and Comrade Chidi Ugwujo (President Igbo Students Union), we received the recommendation of Ohanaeze Ndigbo Youth Council Worldwide on the list of possibly Igbo Consensus Candidates with certified Igbo values for competence, ingenuity and corruption-free as the cardinal points of choosing these candidates for Nigerians at this moment".
They explained that, "These are the best presidential materials and candidates Igbo Youths Present to Nigerians at the moment, there are millions of capable prominent Igbo politicians and technocrats who are more qualified to be President Muhammadu Buhari's successor in 2023, but many of them are handicapped either by pending corruption charges by EFCC or there's no visible evidence of political structures to actualise their ambitions or linked with incompetence in their stewardship for Igbos."
The group said the infrastructural development of Ebonyi State by Umahi, the roles of Amaechi in the elections of President Muhammadu Buhari and Onu's record of being a first class scientist variously stand them out.
Ex-APC National Chairman Tasks Party On Responsive Leadership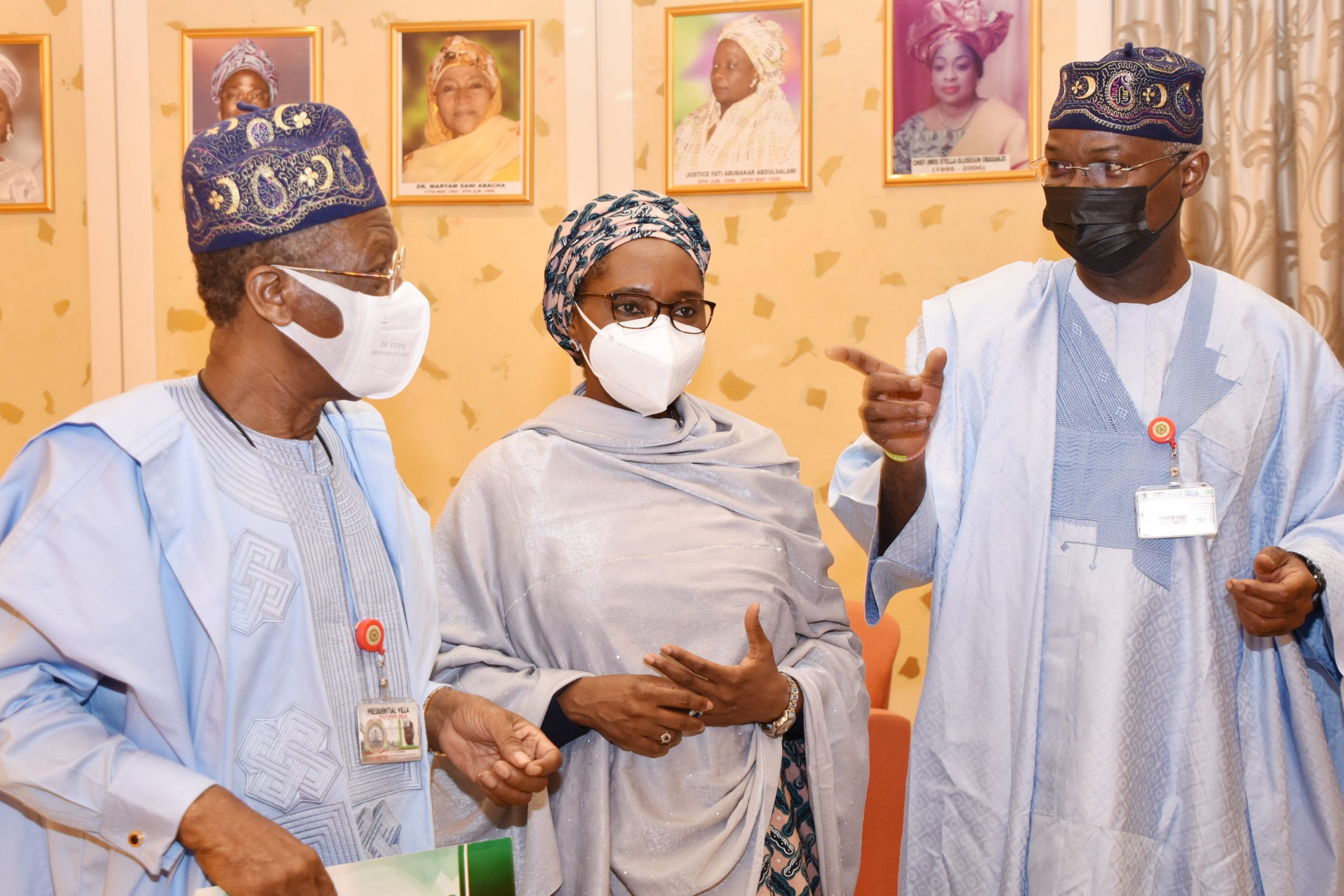 Chief John Odigie-oyegun, former National Chairman, All Progressives Congress APC), has charged the party's leaders to be more progressive and responsive to the people.
He said this at the public presentation of a book"APC'S Litmus Test, Nigerian Democracy and Politics of Change", written by Dr Salihu Lukman, Director-General, Progressives Congress Forum (PGF) in Abuja, yesterday.
"We are in charge today, a progressive government, a progressive regime, and I think it is proper that we show to the nation that when the people want some degree of change, "we should be responsive to it, we should address it, compromises have to be made, there's no question about that," Odigie-Oyegun said.
He added that the APC document on true federalism was still being worked upon before its release.
Odigie-Oyegun said the ideas of people from different parts of the country would be different up to the extent that they would want to go with the proposals in the document.
He said it was however, necessary, vital and mandatory in the interest of the survival of the country that issues regarding federalism were addressed.
"We cannot continue to allow the subject to become something that threatens our nation at any turn.
"So, the earlier we address it, the earlier we show that as a party we are responsive to the feelings of the people, the desires of the people and the wants of the people.
"It becomes easier then, to diffuse the kind of stresses that the nation is passing through today,"Odigie-Oyegun said.
He added that for those at the formation of the APC, the uniqueness of its Constitution and its manifesto promised change was meant by all members with their hearts and beings.
He said unfortunately, the forces of economics had made things not quite the way it was planned.
The APC former national chairman said there was need for the party members to do everything possible to keep it not just alive but very virile.
He added that in spite of general belief, the APC was one party that had put together things that meant hope for the country.
He said the fact that things were bad and people were angry and hungry was not questionable, saying that these were worldwide phenomenon.
Odigie-Oyegun decried the current security challenge in the country.
"It is my hope that we will begin to get control of the security of this nation," he said.
PDP Rep Harps On Justice, Dialogue To Secure Nigeria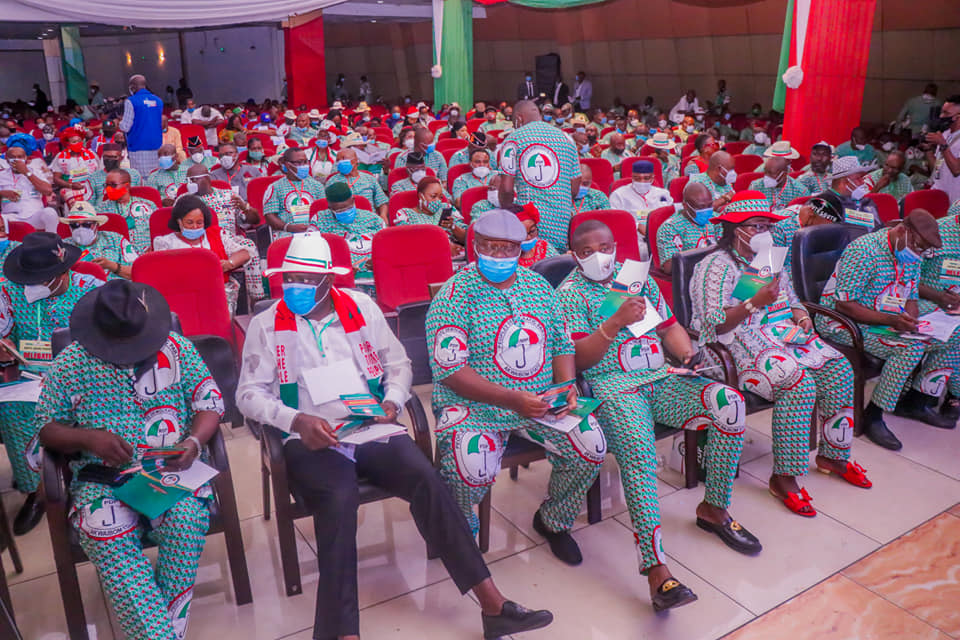 The Peoples Democratic Party (PDP), House of Representatives member has enjoined Nigerian leaders to tow the path of justice, equity, dialogue, and rule of law in the country.
Rep. Toby Okechukwu, the Deputy Minority Leader of the House, said this in a statement issued on Saturday in Abuja to commemorate the Democracy Day
He added that such path would help to arrest worsening insecurity and arrest separatist agitations across the country.
Okechukwu said that opportunities still abound in preserving the nation's democracy and reconstruct the union to a more workable piece.
He said that June 12 was designated Democracy Day in honour of a symbol of the nation's democratic struggles, the late Chief MKO Abiola.
He added that Abiola was unjustly denied the opportunity to exercise an overwhelmingly popular mandate handed him by the Nigerian people on June 12 1993, but only to be celebrated at death.
"The greatest debt the governments and leaders of Nigeria owe every part of this country and every Nigerian is a sense of justice and equity according to the letters and spirit of our constitution.
"The golden rule of justice is to do unto others as you would have them to unto you," he said.
 He called on the Federal Government to take conscious steps to do things that would promote national unity and earn it loyalty.
He also called on leaders to be proactive in creating a clement environment for peace to reign to arrest the present security challenges in the country.
Okechukwu commended the leaders of the South East and the Federal Government for the June 11, dialogue in Enugu to deescalate tension in the region.
He stated that it was a right step that should be sustained and replicated nationwide, while wishing Nigerians a happy Democracy Day.
Democracy Day: PDP Lawmakers Wants Observance Of Rule Of Law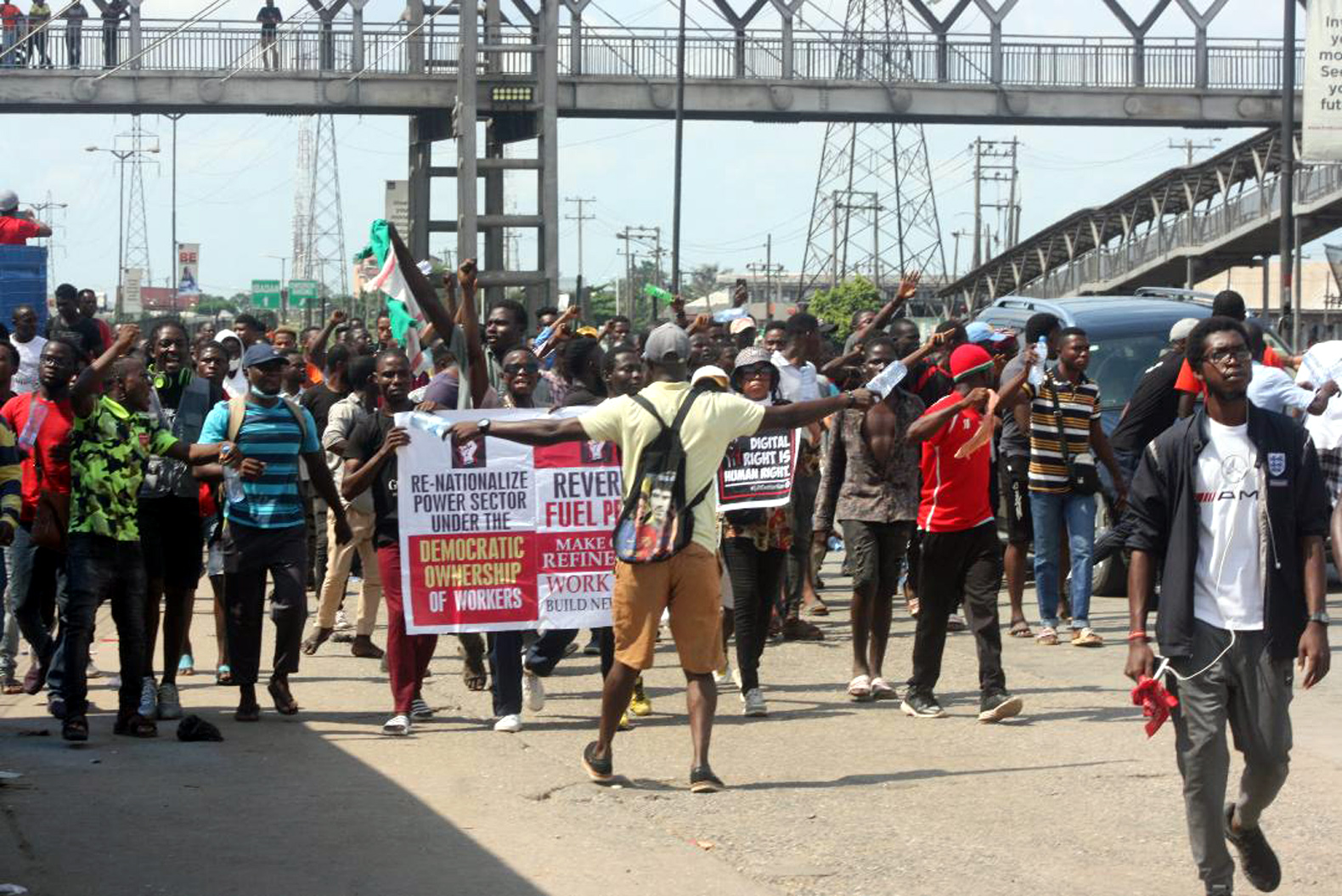 The Peoples Democratic Party (PDP) caucus in the House of Representatives has called for strict observance of the rule of law to improve democratic practice in the country.
The caucus made the call  in a statement by its Leader, Rep. Kingsley Chinda (PDP-Rivers) last Saturday in Abuja.
Chinda called for an environment that would guarantee freedom of speech and standard operations for the fourth estate of the realm.
The lawmaker  stressed the need to place greater value on Nigerian lives and for decisive and pragmatic steps to end the avoidable deaths in the country.
He called on the government to restrain the Police and other security agencies from further unleashing violence on unarmed youths and other peaceful protesters.
"They choose to go out and exercise their rights in commemoration of  Democracy Day.
"June 12 is a symbol of democratic freedom and supremacy of the people's power and should be respected by ensuring that all the tenets of democracy are adhered to in all ramifications.
"June 12 is not only about introspection, it is about renewing the commitments of all to the growth of democracy in our dear county.
"It is about ensuring that our country is never again enveloped by darkness, hemmed to the abyss by the sinister forces that threaten our collective rights and freedoms," he said.
Chinda urged all Nigerians to hold on to democratic principles in spite of the challenges facing the country saying that "good will triumph over evil."