Eight Super Foods That Cleanse Your Liver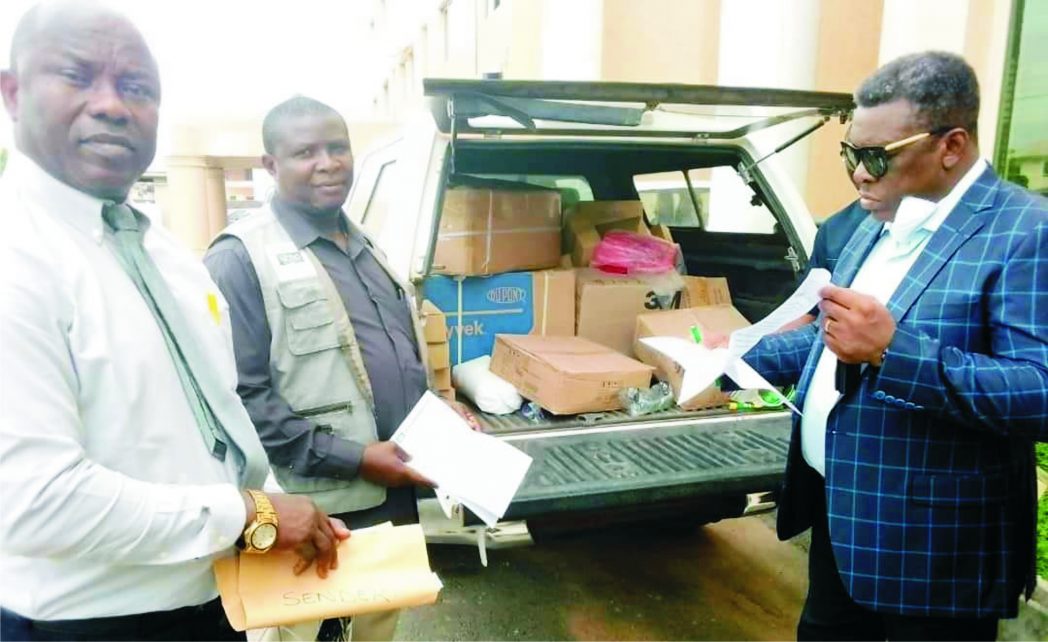 Medical experts have discovered that the liver is the power house of the body. Apart from the heart that keeps us alive, the liver is responsible for over 500 functions in the body covering food, sex, sleep and excretion.
As the biggest gland in the body, the liver has many vital jobs to keep you alive and well. While we won't list all the 500 functions the liver performs, it is important to note that the role of the liver is to store vitamins and iron, convert stored sugar to usable sugar when the body's sugar levels fall below normal, destroy old red blood cells and produce bile to break down and digest fats.
Most importantly, the liver helps to detoxify the blood to get rid of harmful substances. These harmful substances are most commonly due to life-style factors such as alcohol, tobacco, beauty products and processed and fried foods, especially when consumed in large quantities. Other taxing chemicals are harder to avoid, like pollution, prescribed drugs, viruses and natural by-products of metabolism. The liver requires large amounts of micronutrients (vitamins, minerals and antioxidants) to be able to perform its processes.
In the past decade the word 'detox' has become synonymous with the cayenne pepper, lemon and maple syrup concoctions of the juice cleanse. But detoxing the liver doesn't have to be that extreme. A detox is essentially the process of removing toxins from the body, so the first step is to reduce your consumption of refined sugars, tobacco, alcohol and excessive coffee. Then by incorporating a selection of super-foods to your diet, you can naturally cleanse and protect this hard-working organ. Below are some foods that can help cleanse the liver.
Tea
Tea is widely considered to be beneficial for health, but evidence has shown that it may have benefits for the liver. A study based in Japan found that drinking 5-10 cups of green tea a day was associated with improved blood markers of liver health. This may be down to a compound known to assist liver function named catechin. Green tea is packed full of this plant antioxidant. Just be mindful of green tea extract as it can have a negative effect.
Cruciferous Vegetables
This includes, but is not limited to, broccoli, cauliflower, brussels sprouts, cabbage and kale. These vegetables are a major source of glutathione, which triggers the toxin cleansing enzymes of the liver. Eating cruciferous vegetables will increase production of glucosinolate in your system, which helps flush out carcinogens and other toxins.
Turmeric
In addition to its use as a spice and pigment, turmeric has been used in India for medicinal purposes for centuries. Curcumin is the active ingredient in turmeric, and it has powerful biological properties. This spice helps the enzymes that flush out toxins and contains antioxidants that repair liver cells. It also assists the liver in detoxing metals, while boosting bile production.
Citrus
While also providing a big hit of vitamin C, citrus fruits stimulate the liver and aid the synthesizing of toxic materials into substances that can be absorbed by water. Grapefruit is particularly beneficial as it contains two primary antioxidants: naringin and naringenin. These may help protect the liver from injury by reducing inflammation and protecting the liver cells.
Beetroot
Beets also contain vitamin C and a healthy dose of fiber which are both natural cleansers for the digestive system. But more impressively, beets assist with increasing oxygen by cleansing the blood, and can break down toxic wastes to help them be excreted quicker. They stimulate bile flow and boost enzymatic activity.
Garlic
Garlic is loaded with sulphur, which activates liver enzymes that help your body flush out toxins. Garlic also holds high amounts of selenium. Selenium is an essential micronutrient that has been shown to help boost the natural antioxidant enzyme levels in our livers. Supplementing with selenium gives our livers even more ammunition in the fight against the damage caused by oxidative stress.
Walnuts
Walnuts are a good source of glutathione, omega-3 fatty acids, and the amino acid arginine, which supports normal liver cleansing actions, especially when detoxifying ammonia.
Olive Oil
Although it is a fat, olive oil is considered a healthy fat. Cold-pressed organic oils such as olive, hemp, and flaxseed offer great support for the liver, providing the body with a liquid base that can suck up harmful toxins in the body. It has also been shown to decrease the levels of fat in the liver.
Monkeypox: NCDC Registers 59 Suspected Cases, 15 Confirmed
The Nigeria Centre for Disease Control (NCDC) has registered 59 suspected cases of Monkeypox with 15 confirmed, its Director-General, Dr Chikwe Ihekweazu, said yesterday in Abuja.
Ihekweazu was reacting to the Dallas, Texas resident who recently returned from Nigeria and tested positive to the disease.
The Tide source reports that it was the first confirmed case of the virus in the U.S. since 2003, with health officials saying that the public should not be concerned.
Laboratory tests confirmed that the patient was infected with a strain of the virus mainly seen in West Africa, which included Nigeria.
"While rare, this case is not a reason for alarm and we do not expect any threat to the general public," Dallas County Judge, Clay Jenkins, said in a statement by Dallas County's health department.
With passengers wearing masks on the flight and in the airport, the health department said that the risk of spreading monkeypox via respiratory droplets to others on the planes and in the airports was low.
Ihekweazu told The Tide source that just as the agency responded to other epidemic prone diseases in the country, an outbreak would be declared when there was a large cluster of monkeypox cases that constituted an emergency.
"The Federal Government was notified of the situation in Texas, through the International Health Regulations (IHR), who reported a case of monkeypox disease diagnosed in a patient who had recently visited Nigeria", he said.
Covid-19: UNIPORT Directs Compulsory Use Of Face Masks
The management of the University of Port Harcourt on Monday made compulsory the use of face masks in its campuses over concerns of third wave of Covid-19 in the country.
The Federal Government on Sunday put six states and the Federal Capital Territory (FCT) on red alert following the emergence and possible rising cases of the Delta variant of Covid-19 infection.
The affected states, which are spread across four of the country's six geopolitical zones of South-West, South-Wouth, North-West and North-Central are Lagos, Oyo, Rivers, Kaduna, Kano, Plateau and the nation's capital, FCT.
A statement issued in Port Harcourt by the chairman of UNIPORT's Steering Committee on Covid-19, Prof. Siminialayi Iyeopu, quoted the institution's Vice Chancellor, Prof. Owunari Georgwill, as issuing the directive.
According to Georgewill, the university is worried about the rising number of new cases and hospitalisation from the pandemic in the country.
"So, the mandatory use of face masks shall commence effective Monday, July 19, in UNIPORT.
"Every member of the university community must wear a face mask and observe all Covid-19 protocols for all indoor activities, including examinations and lectures, as well as meetings", the VC said.
Boosting Vision And Immunity With Herbs
Boosting ones immunity and eyesight is key to better health. The eyes play key role in keeping one alert of the environment and relationship. The immune system helps to stabilize and keep us going as human beings. A stable immune system is vital for survival and wellbeing.
Over the years, scientists have discovered that Vitamin A is germane to healthy eyes and strong immune system. They are a group of fat-soluble antioxidant compounds. It is considered an essential vitamin, and performs a large number of roles in the body including maintaining vision, supporting the immune system and aiding gene transcription. Unfortunately, vitamin A deficiencies are becoming increasingly common worldwide. These deficiencies, which can result in deteriorating eyesight, rough skin and greater susceptibility to disease, are almost always caused by poor diet. Therefore, the best way to increase one's vitamin A intake is to simply eat more whole foods that are rich in it. This article focuses on the greatest sources of carotenoids, the plant-based form of vitamin A.
Excellent plant-based sources of vitamin A:
Turemeric -This cousin of ginger is packed with lots of Vitamin A essential for better vision. The yellow colour of turmeric makes it one of the most viable source of vitamin A. The carotenoids in Turmeric also help boost immunity. The better aspect of the spice is that its less hot and calmer to the tongue and stomach than ginger.
Garlic – This king of spice is highly packed with lots of immune boosting agents called allicin. Garlic has other ingredients that helps make it as an immune booster and these include its antifungal and microbial virtues. Egyptians of the old used to eat garlic to strengthen their immune system.
Sweet Potatoes – Despite their name, sweet potatoes are only distantly related to regular potatoes, and their nutritional value is greater. For example, whereas cooked white potatoes contain only minimal amounts of vitamin A, cooked sweet potatoes are packed with it. In fact, just one ounce of these starchy, sweet-tasting root vegetables contains more than one hundred percent of the RDI — more than any other regular vegetable. They're also a good source of fiber and vitamin C. However, sweet potatoes are an acquired taste and liking regular potatoes is no indication that one will like sweet ones.
Carrots – That carrots are rich in vitamin A shouldn't surprise anyone who knows that beta-carotene, one of the most important provitamin A carotenoids, was named after them. Yes, eating one ounce of these popular orange vegetables supplies the body with 95 percent of the RDI, as well as decent amounts of manganese, fiber and vitamin K. Generally speaking, the deeper the orange color, the more beta-carotene the carrot contains.
Many spices, such as cayenne pepper and paprika, are also excellent sources of carotenoids. These spices can help give nutritionally-average meals an added boost of essential vitamins.
Good animal sources of vitamin A:
Though most people obtain the bulk of their vitamin A from the carotenoids present in plant foods, the preformed vitamin A ("retinoids") found in animal products shouldn't be overlooked. According to the World's Healthiest Foods website, cow's milk is the best source of retinoids, with shrimp, eggs and salmon following thereafter. Since vitamin A is stored in the liver, it's unsurprising that liver contains more vitamin A than any other part of the animal, with veal liver containing the most of all.
Culled from natural news.com
By: Kevin Nengia