#RevolutionNow: Buhari's Spokesman, Lawyer Clash On TV
There was a mild drama on Channels Television's Sunrise Daily programme yesterday when the President's most senior spokesman, Femi Adesina; and the National President of Revolutionary Lawyers Forum, Mr Tope Akinyode, exchanged words over the #RevolutionNow protests that took place in various parts of the country on Wednesday.
Akinyode, who took part in the protests which were disrupted by security operatives, said the aim of the demonstrations was to demand good governance, poverty eradication, a stop to the insecurity and many other issues.
In his response, however, Adesina described the protests as an irritation and a child's play.
He said, "Well, was it really a protest? By my estimation, it just seemed like a child's play because protests by their very nature are spontaneous things, mass things. These are just a sprinkle of people trying to be funny. As far as I am concerned, it is nothing to worry about.
"A revolution is always a mass thing, not a sprinkle of young boys and girls you saw yesterday (Wednesday) in different parts of the country. I think it was just a funny thing to call it a revolution protest."
When asked if the government determines the seriousness of a protest only by its size, Adesina responded, "Revolution is something that turns the normal order. What happened yesterday, would you call it a revolution?
"It was just an irritation, just an irritation and some people want to cause irritation in the country and what I will say is when things boil over, they boil over because you continue to heat them."
However, Akinyode mocked Adesina for having a shallow understanding of the concept of revolution despite being a veteran journalist.
The lawyer said, "We have to forgive Mr. Adesina and the Buhari government for all the things they speak. They don't understand these things. They are bereft of the fundamental workings of democracy and the rule of law. They don't know what protest means, they can't appreciate it
"Buhari is a dictator. He doesn't obey court orders so he doesn't know that Nigerians or the people have the right to protest which is why Mr. Adesina was continuously talking down on Nigerians, saying it was a child's play and an irritation."
Akinyode said Buhari's regime seemed to be dedicated to failure hence its aversion to criticism.
The lawyer wondered why unarmed protesters would be attacked by soldiers and policemen for demanding good governance.
He said, "I am disappointed by the myopic definition that Mr. Adesina gave the word revolution especially being a journalist who should have fundamental knowledge of the English Language. Revolution has many meanings to it. You cannot attach a single meaning to the word.
"For those who have a deficiency in the use of English, revolution can also mean an improvement, an advancement in a system which has a positive long-lasting impact. The demands of the protesters are well articulated. They are engaging the government in its failings – unemployment, insecurity, non-payment of minimum wage N30,000 and many other things.
"And if the protesters are demanding the removal of the present government that is constituted, it is a constitutionally guaranteed right. The law allows for impeachment of any validly elected government and for a government that has woefully failed, is it not right for it to resign?"
Adesina, who appeared irked by Akinyode's response, however, took issue with Channels Television for pairing him with "such a character".
He said henceforth, the TV station must let him know who he is up against when next he is invited to a programme.
The President's spokesman said, "Let me make this point. Channels TV should have been ethical and professional enough to tell me that I was appearing with somebody and then I could decide whether to appear or not to appear.
"The way this young man is talking, if I had a chance, I wouldn't want to share a platform with him because he is irascible, he is irrational and he doesn't understand and I could have decided whether to appear with him or not."
Akinyode, however, stated that he was a lawyer and a learned individual.
"It is not just the way Mr. Adesina sees it, that I am a young guy. I am a lawyer and I have an understanding of the law. It is a constitutionally guaranteed right of Nigerians to protest. It is the law," he replied.
Obasanjo, Abdulsalami, Sultan, Others Brainstorm On Insecurity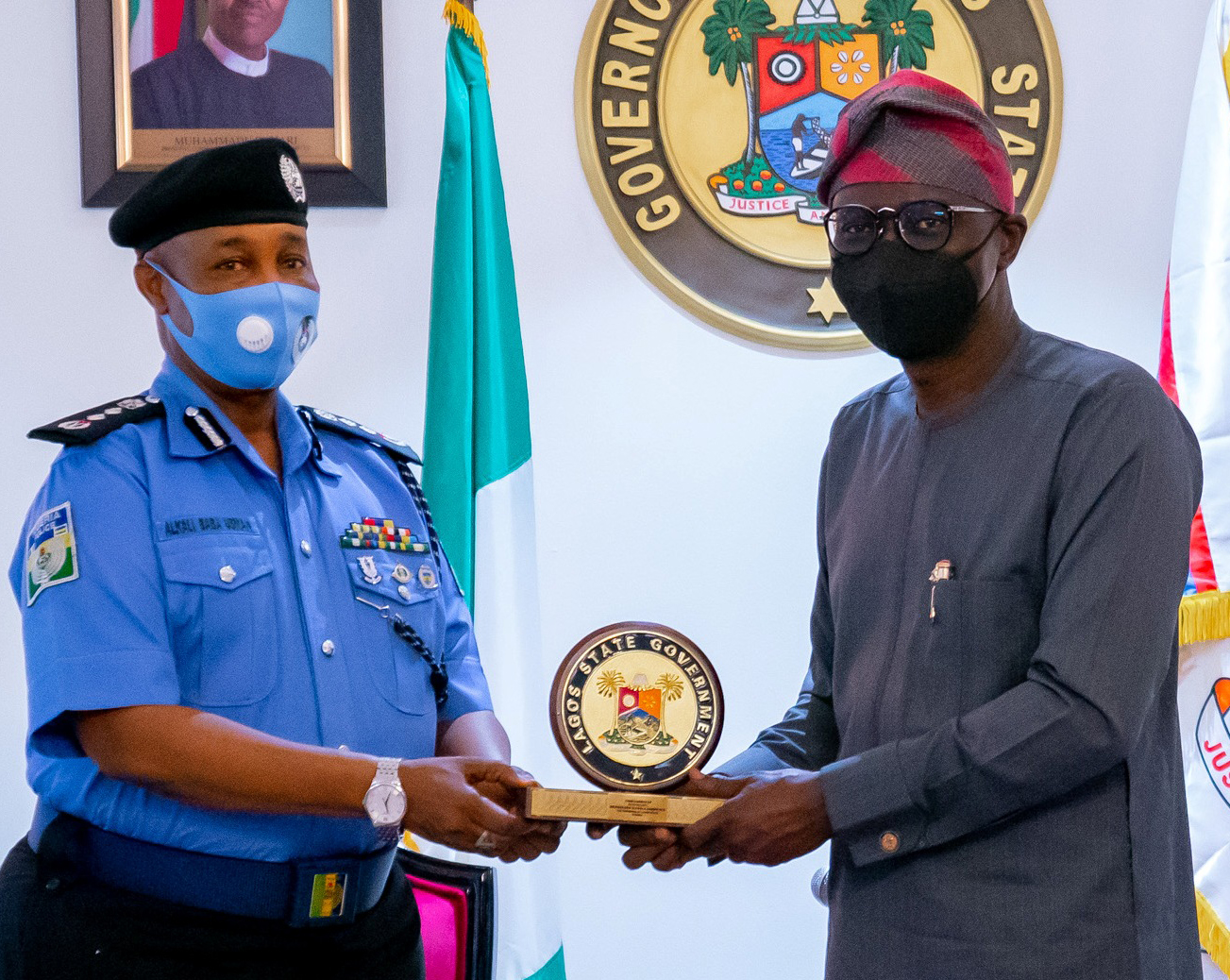 Rising insecurity and agitations for secession by different ethnic groups across Nigeria has attracted the attention of elder statesmen and other national leaders to a meeting in Abuja.
The meeting was organised by Interfaith Initiatives for Peace jointly led by the Sultan of Sokoto, Muhammad Sa'ad Abubakar, and Emeritus Cardinal John Onaiyekan, and the National Peace Committee chaired by Gen Abdulsalami Abubakar (rtd).
Reporters were barred from taking part in the closed-door meeting, expected to proffer solutions to the ongoing security challenges threatening the peace and unity of the country.
It was also an exploratory meeting on pressing issues of national unity, security, peace, integration, economic revitalisation and development, women and youth welfare and general progress.
Former President Olusegun Obasanjo; former Head of State, General Abdulsalam Abubakar (rtd); Sultan of Sokoto, Muhammad Sa'ad Abubakar; Ooni of Ife, Oba Adeyeye Enitan Ogunwusi; Tor Tiv, Prof Ortese Iorzua James Ayatse, Emeritus Cardinal John Onaiyekan; President General (Ohanaeze Ndigbo), Prof George Obiozor; and Afenifere leader, Ayo Adebanjo; were all in attendance.
Others sighted at the meeting are President of Nigeria Labour Congress (NLC), Comrade Ayuba Wabba; CAN General Secretary, Joseph Daramola; JAMB Registrar, Prof Ishaq Oloyede; Etsu Nupe, Yahya Abubakar; former Minister of Agriculture, Chief Audu Ogbe, among several political and traditional rulers at the meeting.
Elder statesmen, Chief Edwin Clark, also attended the event at the Congress Hall of Transcorp Hilton Hotel, Abuja, but could not participate in the meeting because he could not climb the staircase to the meeting room.
Fighting Corruption Difficult In Democratic Setting, Buhari Laments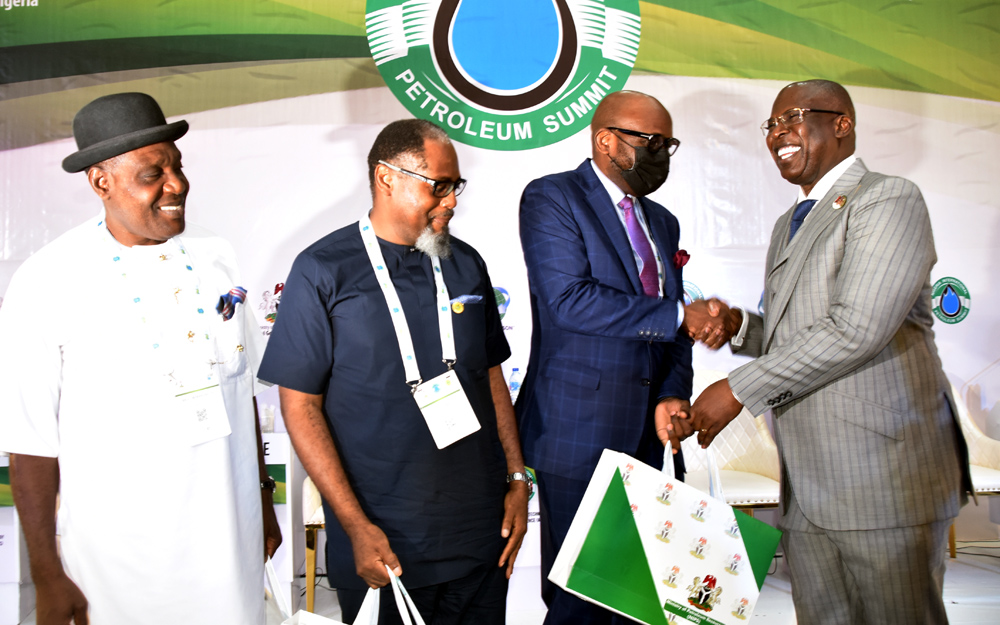 President Muhammadu Buhari says fighting corruption in democratic setting is a difficult task to accomplish.
The president disclosed this during an interview with Arise Television which was televised, yesterday.
According to him, the war against corruption has not been easy for him since he became a democratically elected president six years ago.
He, however, stressed that his administration had succeeded in easing out corrupt public officials without making noise about it.
Buhari recalled that much was achieved in the fight against corruption when he was military Head of State in the early 80s "when a lot of people were sent to prisons before I was also booted out".
The president frowned at the way and manner local government system was being managed, saying the local government administration was almost non-existent in the country.
He cited situation where state governors continued to starve the local governments of funds saying "in a situation where N300million is allocated to local government and they are given N100million is not fair".
On activities of bandits and kidnappers particularly in the North-West and North-Central zones, Buhari said he had given the police and Armed Forces the instructions to be ruthless with bandits and vandals terrorising innocent citizens across the country.
He stated that he had told the security agencies to treat bandits and other criminals in the "the language they understand.
"Problem in the north-west; you have people over there stealing each other's cattle and burning each other's villages.
"Like I said, we are going to treat them in the language they understand.
"We have given the police and the military the power to be ruthless. You watch it in a few weeks' time there will be difference.
"Because we told them if we keep people away from their farm, we are going to starve. And the government can't control the public.
"If you allow hunger, the government is going to be in trouble and we don't want to be in trouble.
"We are already in enough trouble. So, we warn them sooner than later you'll see the difference,'' he said.
On farmers/herders clashes, the president said the problem had persisted because old cattle routes and grazing areas had been violated by development, adding that those who had taken over such traditional arrangements would be dispossessed.
On the fight against insurgency, Buhari dismissed the assertion that majority of Boko Haram members were foreigners.
According to him, the majority of the Boko Haram members are Nigerians, saying this was further corroborated by Borno State Governor, Prof Babagana Zulum.
The president stated that his administration had done a lot to fight the terrorists and insurgents but the problem in the "North-East is very difficult."
Igboho Declares June 12 Day Of Protest, Warns Buhari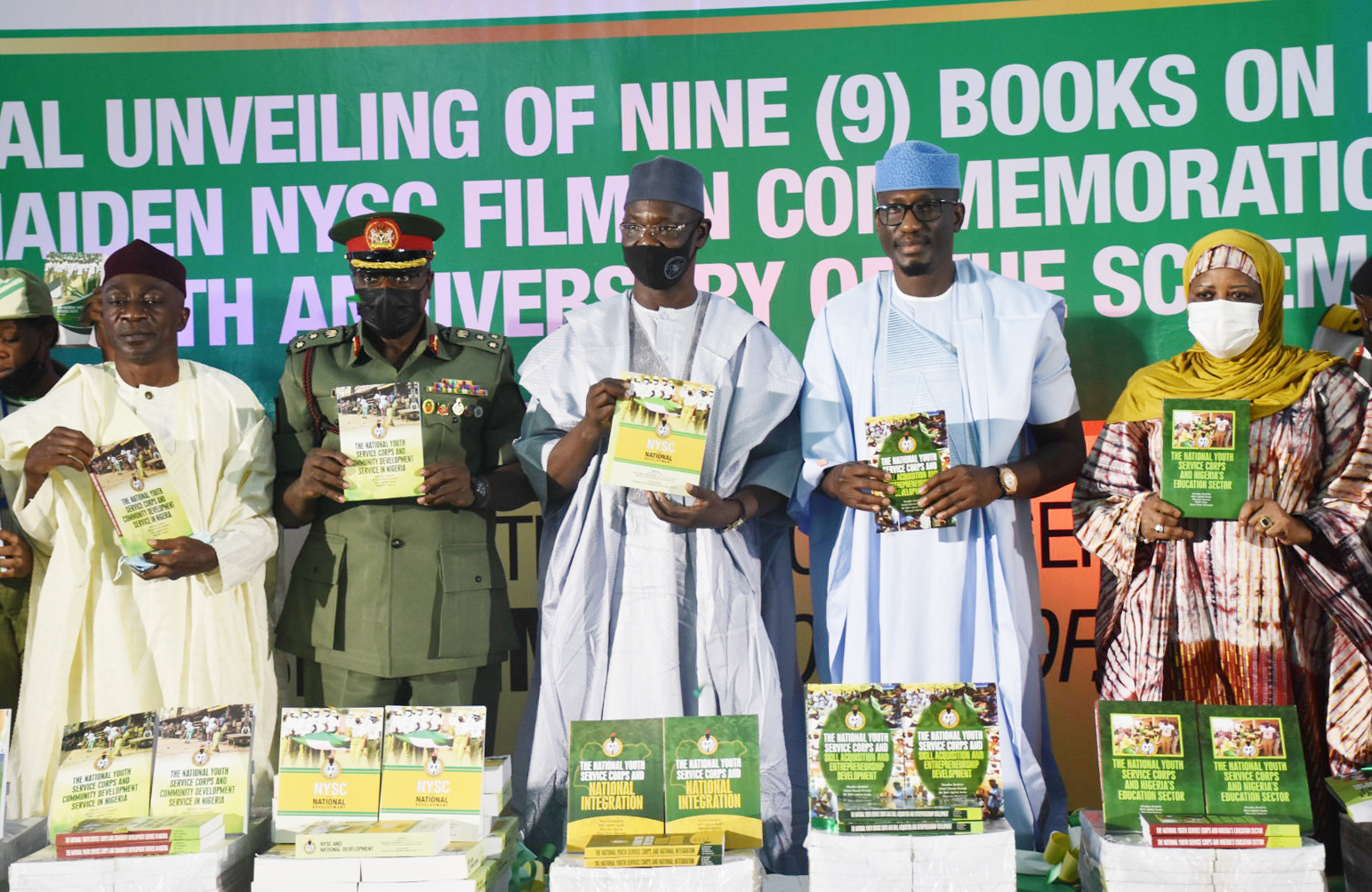 Sunday Adeyemo, popularly known as Sunday Igboho, has declared June 12 as day of protest for Yoruba nation agitators.
The self-acclaimed Yoruba activist said the agitators will hold 'peaceful rallies' across the South-West region on Saturday, June 12.
Igboho, who spoke through his spokesman, Olayomi Koiki, in a live video programme aired, last Wednesday night, called on South-West governors to cooperate with the peaceful protesters during the exercise.
He warned the President Muhammadu Buhari-led administration not to attack the agitators.
He said, "Let us warn the Federal Government that if there is bloodshed this weekend, the international community is watching, if the military kills any Nigerian this weekend, it is going to be very hot.
"The Yoruba nation rally will go ahead in every part of Yoruba land and the rest of the country where it will hold.
"Red alarm will begin on Friday. People should stock up food Items from Friday night.
"We are not backing down this weekend; we are ready to take back what belongs to us."
He also enjoined agitators to 'fast' on Friday.
This is coming after NANS under the leadership of its National President, Comrade Sunday Asefon, had declared June 12 as National Day of peaceful protest to call on the government to act decisively towards addressing insecurity.