2023: Winning, Not Zoning Is PDP's Focus, Wike Clarifies
The Rivers State Governor, Chief Nyesom Wike, has said that the focus of the Peoples Democratic Party (PDP) in the 2023 Presidential elections should be winning and not zoning.
Wike said this on a live Channels Television's Sunrise Daily programme, monitored in Port Harcourt, yesterday.
The governor said zoning – which is an arrangement that ensures rotation of political power among ethnic blocs – is a luxury that only ruling parties can afford.
Wike, who is from the same zone as his predecessor, Chibuike Rotimi Amaechi, said when he was contesting the governorship election in 2015, there were suggestions that he should not be given the ticket of the PDP because of the zoning arrangement in the state, but out of necessity, he was allowed to run.
Responding to a question, he said, "When I came on board, people were saying no, the position should not control us (sic) because of my ethnic group but there was an argument that we are an opposition party. What we want to do is to win elections.
"As an opposition party, we look at all variables. What will make us win the election (comes) first. That is what is important to us. The ruling party can say that (zoning) but for the opposition party, there are variables."
When asked to state his position on the raging zoning debate, the governor responded, "It depends. As an opposition party, we look at all variables. Forget about other parties. We look at all variables and our own concern is: How do we win? How do we get back power?
"So, it is not one factor that will influence (decisions). So many variables will come into play. So, it will be wrong for me as an opposition person to say this must be done now. No. I will not do that", Wike added.
It would be recalled that a nephew and ally of President Muhammadu Buhari, Mamman Daura, had stirred a debate, last week, when he stated that zoning should not determine who emerges the next President in 2023, stressing that it should be based on 'merit'.
Buhari, who is from the North-West geopolitical zone and a Fulani, will complete his tenure in 2023.
However, there have been rumours that major political parties may still present northern Presidential candidates in a bid to boost their chances of winning.
2023: CAN Pushes For Christian President, Self-Defence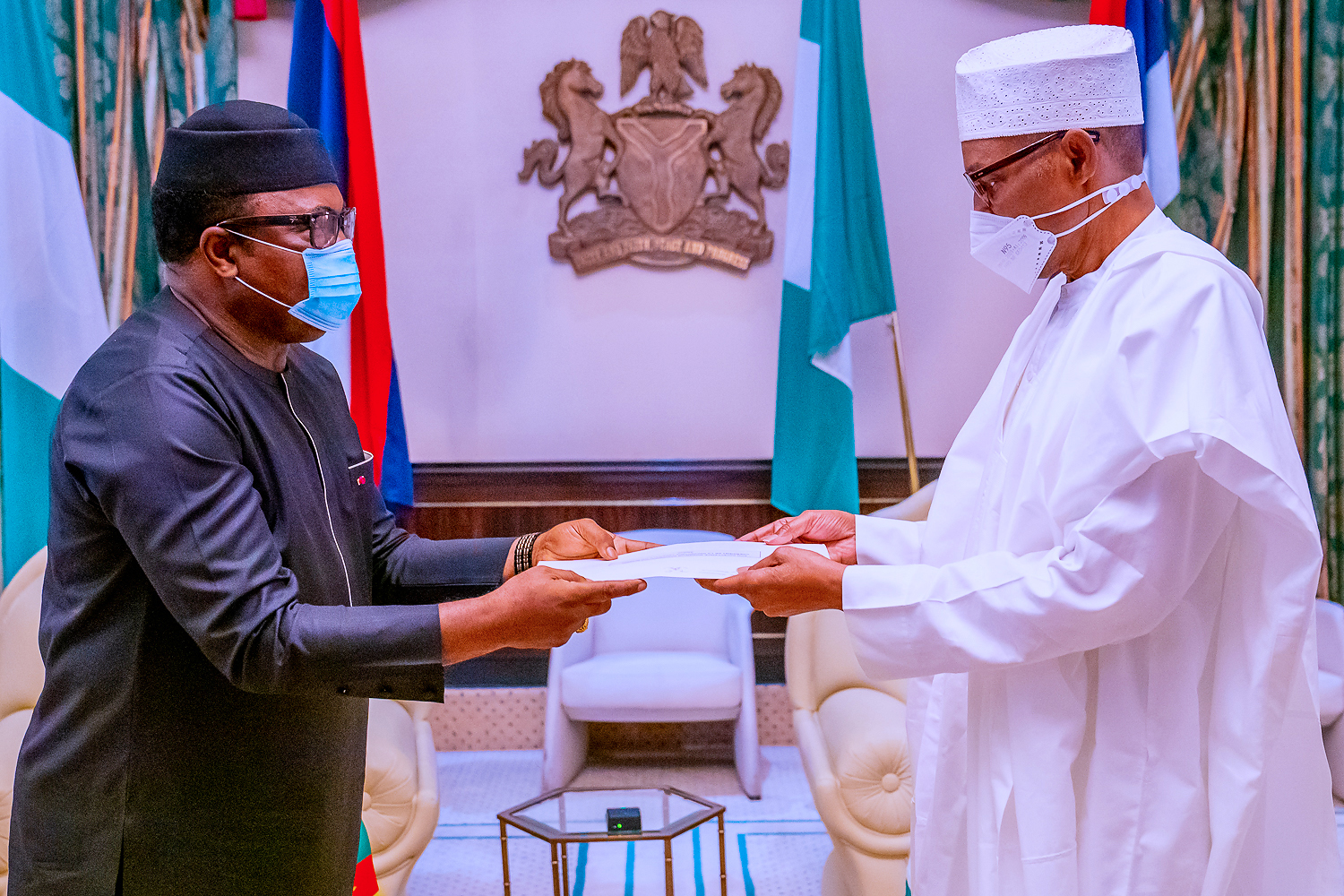 The Youth Wing of the Christian Association of Nigeria (YOWICAN) has said that the next President should be a Christian to ensure balance in leadership.
YOWICAN also said rotation of the office of the President will promote equity, unity and peace.
The youths further protested the activities of bandits and kidnappers, threatening to resort to self-defence if nothing is urgently done by the government.
They warned bandits and kidnappers to desist from perpetrating evil and put a stop to the ongoing kidnappings and killings.
The Christian association also pledged collaboration with Muslims and Nigeria Inter-religious Council (NIREC) towards peace building.
These were contained in a communiqué at the end of the National Executive Council (NEC) meeting of YOWICAN and read by its National President, Belusochukwu Enwere.
Enwere said, "The next President should come 2023 should be a Christian because the present administration, the president is a Muslim and so the President should rotate amongst the Christians and Muslims so that there will be balance in the leadership of Nigeria.
"We have competent Christian leaders who can represent and manage the affairs of this country. We urge our leaders to fully participate in politics so that we can produce a good president for Nigeria.
"As such the emergence of a Christian and youthful President come 2023 will be a true expression of equity, fairness and justice for Nigeria and Nigerians.
"That YOWICAN shall continue to collaborate and work in concert with brothers from the Muslim faith to pursue the desired peace, unity and progress of the nation; and more particularly under the auspices of the Nigeria Inter-religious Council (NIREC)," the group said.
"YOWICAN decries the increasing rate of insecurity in Nigeria, yet commends the efforts of government and security agencies in combating the nefarious activities of bandits, killer herdsmen, insurgents etc.
"YOWICAN in the performance of Christian tenets and faith believes strongly in peaceful coexistence, but this piety should not be construed as cowardice, therefore kidnappers, bandits, killer herdsmen, terrorists and unknown gun men should not push Christian youths to the extreme, such as to make them consider deploying self defence strategies as the last option," Enwere said.
According to him, despite the efforts so far made in combating crime, YOWICAN observes the urgent need to curb the rising wave of attacks, killings, destruction of lives, properties, farmlands and livelihood of innocent citizens within the Northern states, and specifically within Christian communities in Southern Kaduna.
The CAN youths demanded the immediate release of all abductees and particularly the students of the Bethel Baptist High School, Kaduna State, who have been in captivity.
The NEC meeting held at the National Christian Centre on Saturday was attended by National Executive Members, Zonal Leaders, State Leaders (drawn from the 36 States of the Federation plus the FCT) and representatives from the Blocs/denominations under CAN.
Clamping Down On Agitators Can Fuel National Crisis -OPC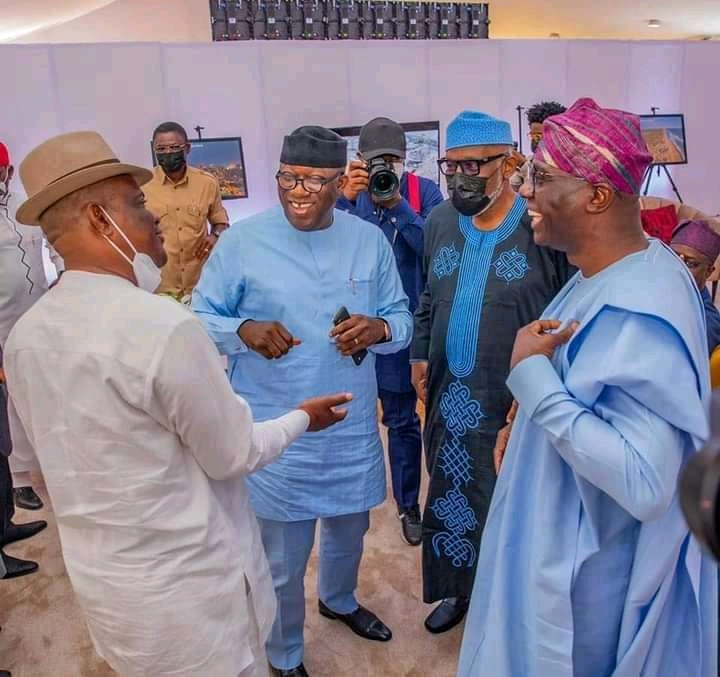 The Oodua Peoples' Congress (OPC) has advised the Federal Government against clamping down on agitators for self-determination, warning that such could lead to a national crisis.
OPC said this in a statement by its Publicity Secretary, Barrister Yinka Oguntimehin, weeks after the raid on the residence of Yoruba rights activist, Sunday Adeyemo aka Sunday Igboho, by operatives of the Department of State Security (DSS), during which two persons were killed.
The statement also followed Igboho's arrest in the Republic of Benin after he was declared wanted by the DSS.
In the statement, the group "flayed Federal Government's approach in Igboho's ordeals, maintaining that the use and application of force on self-determination agitators has only justified Federal Government's lack of respect for human rights and intolerance to the views of others."
The group described the "treatment meted out to Igboho in Nigeria and also in Cotonou as very unpleasant, insisting that Federal Government ought to know that the citizens have rights and that such rights must be protected under the law."
Oguntimehin said, "Unfolding events have shown that there are lapses in the way the Federal Government handles cases of self-determination agitators like Sunday Igboho, and I will like to state it clearly that the Federal Government must desist from clamping down on self-determination agitators because such move can only fuel national crisis."
The publicity secretary urged the Republic of Benin to be fair with Igboho as he revealed that the rights activist will be facing immigration-related offences in the country, adding that he can also seek asylum to ensure his safety.
He warned against having Igboho brought back to Nigeria the way the leader of the Indigenous People of Biafra, Nnamdi Kanu, was brought back from Kenya.
He said, "The Federal Government has been silent on the extradition order because it might trigger more crisis. You cannot treat Igboho the Nnamdi Kanu way, it would not work, so I am appealing to the Federal Government to learn from history and ensure that the fundamental human rights of the citizens are protected in such a way that we can begin to appreciate the fact that we truly follow the tenets of democracy."
The statement said Nigeria and the Republic of Benin have no extradition agreement, adding that Nigeria has not been able to come up with charges that could lead the court to order Igboho's extradition to Nigeria.
Oguntimehin said, "What Federal Government came up with were mere allegations against Ighoho such as trafficking in arms and inciting violence that could result in the social disturbance without evidence and the Government of Benin Republic had considered all that to be untenable and insufficient to warrant extradition.
"The case has been adjourned till Monday, July 26 to allow the Federal Government bring up whatever evidence they may have, and Mr. lgboho has been taken back to the police custody."
He pointed out that the rights activist had been peaceful with his agitation, as he urged traditional leaders not to ignore him at his trying time.
Nasarawa Monarchs Console Odili Over Brother's Death
The Nasarawa State Council of Traditional Rulers has commiserated with former Governor of Rivers State, Dr. Peter Odili over the death of his elder brother, Chief Fidelis Obi Odili.
The Chairman, Nasarawa State Council of Traditional Rulers and Emir of Lafia, Hon. Justice Sidi Bage Muhammad 1 (rtd), said monarchs and people of his state were saddened by the bereavement of the Odili family.
The Emir, who was accompanied by the Andoma of Domia, Alhaji Ahmaou Aliyu; and the Chief of Staff to the Governor of Rivers State, Engineer Emeka Woke, stated this during a condolence visit to Odili in Port Harcourt, last Friday.
He described Odili as a very generous, hospitable personality and one of the best leaders that Nigeria has produced.
To this end, he declared that whatever affects him (Odili), affects people all over the country.
"We have come here to commiserate with you, to pass our condolences to you on behalf of all of our people, the people of Nasarawa State and our respective kingdoms.
"As one of the elders of this nation, very respectful elder of this nation, anything that affects you, will touch us, will affect us. We ask you to take heart."
He further added, "You're one of the best we have in this country. You're very generous, hospitable. Your Excellency, not because you're here, this is a statement of fact. You're one of the best that this country has produced."
The Emir of Lafia, prayed God to grant the Odili's family the fortitude to bear the loss of their beloved one.
He also urged God to continue to keep Odili in good health so that he'll continue all the good works that he has been doing and will continue to do for the nation.
"On behalf of all the chiefs that are not here, we commiserate with you", he said.
Responding, the former Rivers State Governor, Dr. Peter Odili, said he felt honoured by the condolence visit and words of encouragement by the Emir of Lafia.
"I can't find words appropriate to thank you for this consoling honour."
Odili said he felt elated by the kind gesture of the Emir of Lafia.
According to him, the visit has further demonstrated the importance the Emir attaches to his relationship with the people of Rivers State.
"You've come with your colleague to pay this condolence visit, which was totally unplanned and unscheduled. But, like they say, people make out time for what they consider important.
"We feel honoured by your gesture, and so, we want to thank you and your colleague for this rare honour and for your kind words. Your friendship with our state goes back in history.
"Your new position in Nasarawa State has not altered it, rather it has strengthened it", Odili added.