Rivers State Governor, Wike Says More Testing Will Save Lives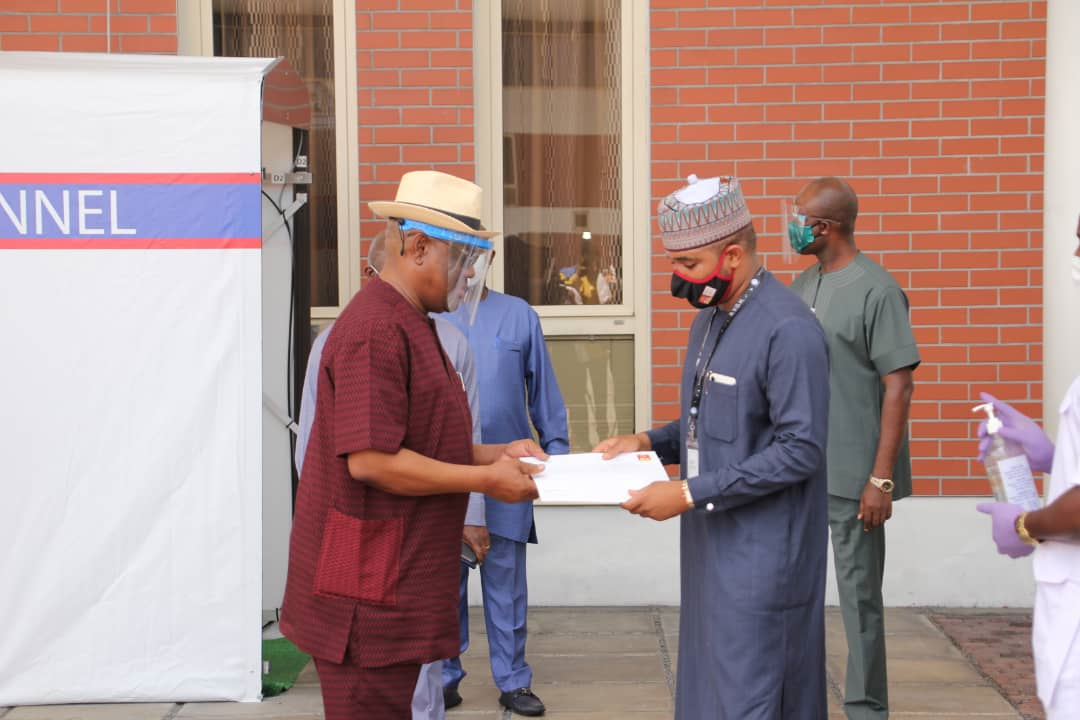 Rivers State Governor, Chief Nyesom Ezenwo Wike,  says the on-going increased testing of prospective covid-19 patients in the state is a commitment to save more lives.


Governor Wike gave that assurance when the General Manager of  BUA Foundation presented three ambulances to him at government house,  Port Harcourt, on Monday.
He stated that more testing will reveal more covid-19 cases in order to give prompt medical attention to the people.

"The more we test, the more the number will increase and we are willing to continue to test. Let our people know that this not the kind of sickness to be ashamed of.  Nobody knows who you have shook hands with.

"I'm sure, in Rivers State, we have lost not less than  38 lives on the record.
Nobody will be happy that each day you wake up, you hear that somebody, probably a bread winner of the family, is no longer there because of covid-19 pandemic.

"In fact,  I have given a directive that all staff of government House must go for testing, Nobody knows who is a carrier and we must save everybody as much as we can," he said.

Governor Wike noted the sustained support from BUA Foundation to the Rivers state government particularly at this period of covid-19 pandemic.

He said most companies in the state are only interested in making profit but would not support the government to save lives.

"BUA group has not only come to support us at this critical period but they have shown that really, they are part and parcel of the state. I sincerely commend you. 

"So many companies shy away from identifying  with the state where they operate because of lack of  understanding. Making profit alone is what is important to them but to support government  to save life is very difficulty for them.

"You have donated to the Rivers state government the sum N100million before, you have given us a lorry load of other items. Today,  you have given us three life support ambulances.

"I want to sincerely say that Rivers State government  will continue to  identify with you and to make sure that we make the environment easy  for you to continue to do your business.

"All those who are here and not supporting us to save life in the state should not also expect to get
cooperation from the Rivers state government. Those I  consider as  brothers and sisters are persons who identify with me when I'm in trouble. 

"Do not relent in supporting the government of the state. This is where you're doing business. We are a peaceful people and have fought insecurity to the lowest ebb. You can attest to the fact today that, apart to covid-19,  Rivers state is safe," he added.


General Manager  of BUA Foundation, Khalifa Rabiu expressed appreciation to Governor Wike for creating conducive business environment for their operations.
He said,  they had donated N100 million and a lorry load of covid-19 preventive items plus the three ambulances they have presented today.
Mr. Rabiu said the donation is a show of their support to the Rivers state government to enable it succeed in the fight against covid-19.

Commissioner for health, Professor Princewill Chike said so far, 3,434 samples have been tested and the state treatment centre has successfully  managed and discharged about 584 patients. 

Professor Chike also said there are about 284 medical personnel engaged and catered for by the state government at the treatment centres, and surveillance offices.

This, he explained,  is exclusive of those sponsored by the international oil companies adding that the state government also released over 40 ambulances to strengthen the response capacity of the team.

Governor Wike's Reply To Governor Uzodinma Was Concocted – RSG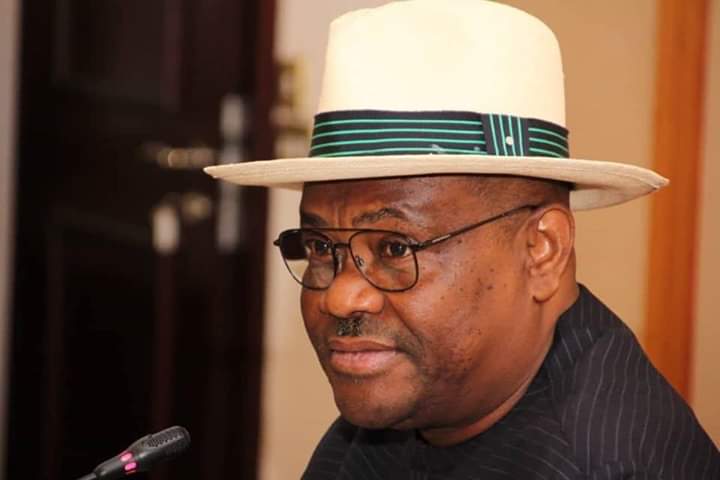 The attention of the Rivers State Government has been drawn to the news circulating in the Social Media that Governor Nyesom Wike of Rivers State denigrated his Imo State counterpart, Governor Hope Uzodinma.
The purveyors of the deliberate falsehood alleged that Governor  Wike  replied Governor Uzodinma over a recent statement where he allegedly boasted that "the All Progressives Congress (APC)  will teach the Peoples Democratic Party (PDP) and Governor  Wike how to conduct a  transparent election in the forthcoming Edo State gubernatorial election."
The concocted story only existed in the imagination of the authors and so there was also no disparaging comment by Governor Wike.
Members of the public are hereby advised to discountenance all the information contained in the said publication as they did not emanate from Governor Wike.
Paulinus Nsirim
Commissioner for Information and Communications
July 10, 2020.

Calls To Head COVID-19 Team Handiwork Of Mischief Makers Says Rivers State Deputy Governor, Ipalibo Banigo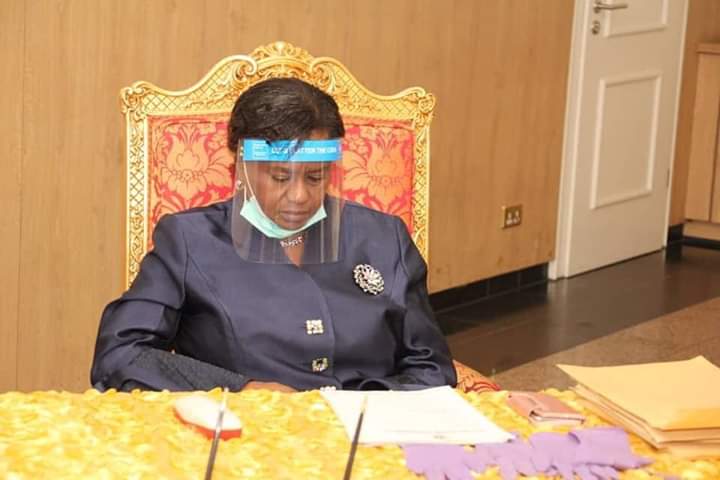 Rivers State Deputy Governor, Dr. Mrs. Ipalibo Harry Banigo has dissociated herself from calls by mischief makers urging the Governor to let her head the COVID 19 Team in the State.
In a statement from the Government House in Port Harcourt on Friday, the Deputy Governor expressed regret that despite the concerted efforts by Governor Wike to protect the Rivers People and stem the spread of Covid 19, some faceless enemies of the State sponsor e-rats to publish junk in the social media, what an absurd way to play politics.
The Deputy Governor of Rivers State is a part and parcel of the Governors team in this fight against the Killer Virus and she is contributing her quota, she must not head the team.  There is no law that says she should head the team so why the fuss.
Governor Wike is the leader and he has demonstrated great capacity and leadership in the Country not only in the quest to defeat Covid 19 but in providing democratic dividends to the Rivers People and beyond.
Governor Wike was the first to close his boarders even before the Federal Government thought of it, decontamination of public places is on-going, he has put strict restriction on social gathering, imposed lockdown, curfews, provided all the necessary logistics for health professionals to do their jobs efficiently, intensified public enlightenment campaigns, etc.
What these mischief makers and their political sponsors do not realize is the fact that Covid 19 is not just a Medical or Public Health issue. It goes far beyond health, it is also a security as well as a Socio -economic and political issue, so flaunting the resume' of Dr. Banigo as a Public Health Physician
and urging Governor Wike to make her head the team is an exercise in futility.
We are facing a novel corona virus; Covid 19 pandemic which no one knows enough about. It is a war and we must all be on board to fight it. This is not the time for distractions.
Please obey all the protocols as elucidated by NCDC and the Rivers State Government which includes the correct wearing of face masks, regular washing of hands with soap and running water as well as the use of alcohol based hand sanitizers, improve personal hygiene, avoiding crowded environment and stop stigmatization of people with the virus. Together we will win the war against Covid 19.

We Are Committed To Deepening Democracy, Says Rivers State Governor Wike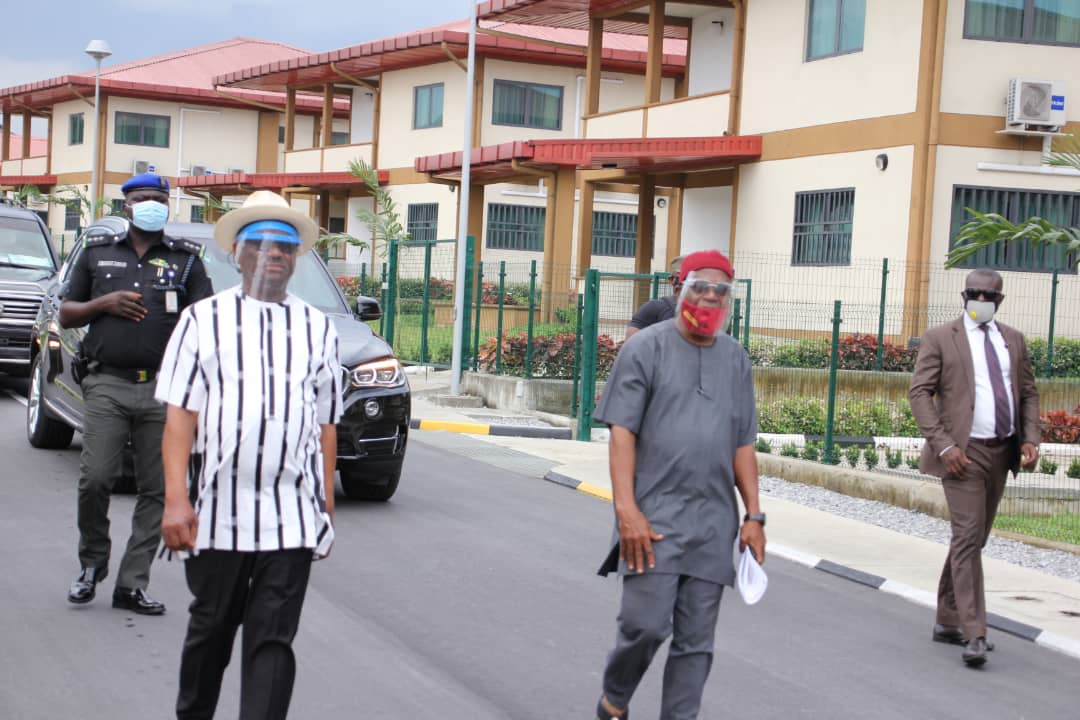 Rivers state Governor, Chief Nyesom Ezenwo Wike has explained that the support given to the judiciary by his administration is to deepen democracy in Nigeria.
He said all the arms of government need to work in synergy in discharging their  responsibilities to serve the people with courage and efficiency.
Governor Wike was speaking shortly after inspecting the progress of work at the reconstructed residence of the Presiding Justice of the Court of Appeal and other judicial staff located in Amadi flat, Old GRA in Port Harcourt and the Judges Quarters for Judges of Rivers State Judiciary in Orazi in Obio/ Akpor Local Government Area of the state, on Wednesday.
The governor said his administration had commissioned quarters for Judges of the Court of Appeal while the residence of the Presiding Justice and staff of the same court would  be ready soon to boost their morale to confidently discharge their duties.
"We are quite impressed with the level of work that is going on there. You must give the people all it takes to do their best because you can't talk about fighting corruption and then you will not give the Judiciary the support that it requires.
"You cannot talk about deepening democracy without having the Judiciary or Legislature playing their role.
"The  three arms of government must work together to be able to engender development for the state," he said.
Commenting on the provision of quarters for Judges of the Rivers State judiciary, Governor Wike said it would solve the problem of accommodation for Judges on retirement.
"I did say that we are going to give them owner- occupier residence so that when judges retire, they will get accommodation.
"It is very funny to find that when Judges retire, they do not have a place to stay or are compelled to stay in remote places after years of service. So, we thought that there is need to give them a befitting place after  retirement.
"We are happy that the contractor has completed the building, and now Julius Berger PLC is carrying out the furnishing. In a short time, we believe that it will be commissioned and handed over to the Chief Judge of the state who will then hand them over to the beneficiaries," he added.