COVID-19: CRSG Maintains Stance As Non-Infected Area In Nigeria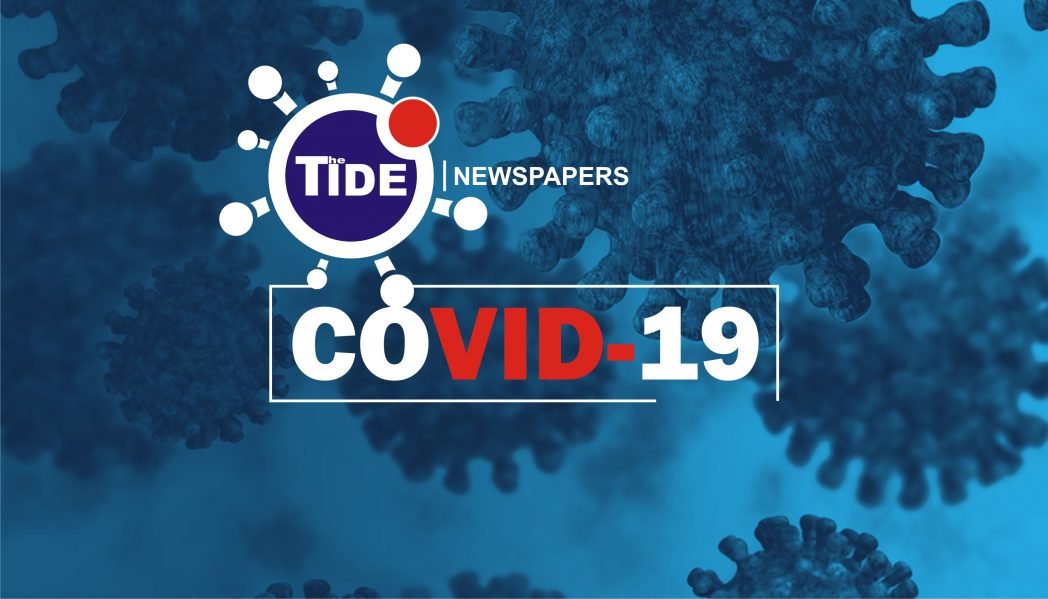 The Cross River State Government has criticised the attitude of the Nigeria Centre for Disease Control (NCDC) and the Federal Government
(FG) over the handling of COVID-19 pandemic.
Addressing a crowded press conference in Calabar last weekend, the State Commissioner for Health, Dr. Betta Edu who is also the Chairman of the COVID-19 Response Team lamented that the two federal government
agencies are concentrating on announcing numbers of cases rather than looking for prevention.
"We have a lot of conspiracy theories, why Cross River State should be
COVID-19 free, that we are hiding cases, that we are killing our people in their houses, a whole lot is happening.
"The agencies rather than testing people who came down with samples, they did massive screening using the PCR method, it is sad to know that our country would refuse to support a State that is preventing the virus.
"Everyone is insinuating, everyone is pressurizing and everyone is insisting that Cross River State has a case of Coronavirus but trying
to hide it. The money we spent every day to do live broadcasts in many stations, at least N12m for hours each day, times the number of stations; times three months ran into billions of naira.
"If such money is giving to help States, the States will respond better, the federal government has glorified COVID-19 such that every day people are waiting to hear numbers, 350 new cases, 500 new cases, total numbers of cases is 10, 000."
"If you say you have no case that is wrong, you must-have cases, you should test people in their millions, whether you have a sample collection kit or not doesn't matter, whether you have the Laboratory to test people or not it doesn't matter.
"You must test people in their millions every day that is the only time you will be politically correct in the eyes of the federal government, NCDC, NMA, Lab Scientists and others projecting the conspiracy theory.
"The prevention doesn't matter. Prevention is not important for Nigeria and that is why you will not get any support to continue to prevent cases or protect your people. Maybe we should change our strategy, open our borders, and dole out cases in thousands," the commissioner noted.
She explained that the State Government had been able to set up isolation centres, and working with partners in the UCTH.
"We have at least a 130-bed space with beds inside them. When the NCDC and Federal Ministry of Health and the National Primary Health Care Development Agency came they went in there and saw everything.
"We have a laboratory which has two machines that are solar-driven which can hold over 100 samples at every point in time. We called on
the NCDC, Federal Government to get that running, to configure the software to get it running but we have not seen any of that.
'We did not only provide an isolation centre but we have a hotel facility which has been dedicated to housing staff, health workers who
are dedicated to working at the Isolation centre. No support from anywhere, not even from NCDC or the Federal Government.
"A lot has been done by the Cross River State Government but rather than getting a commendation, we continue to be pressured for not having COVID-19," the Chairman contended.

Bayelsa State Governor, Diri Urges Support For Sylva, NCDMB Boss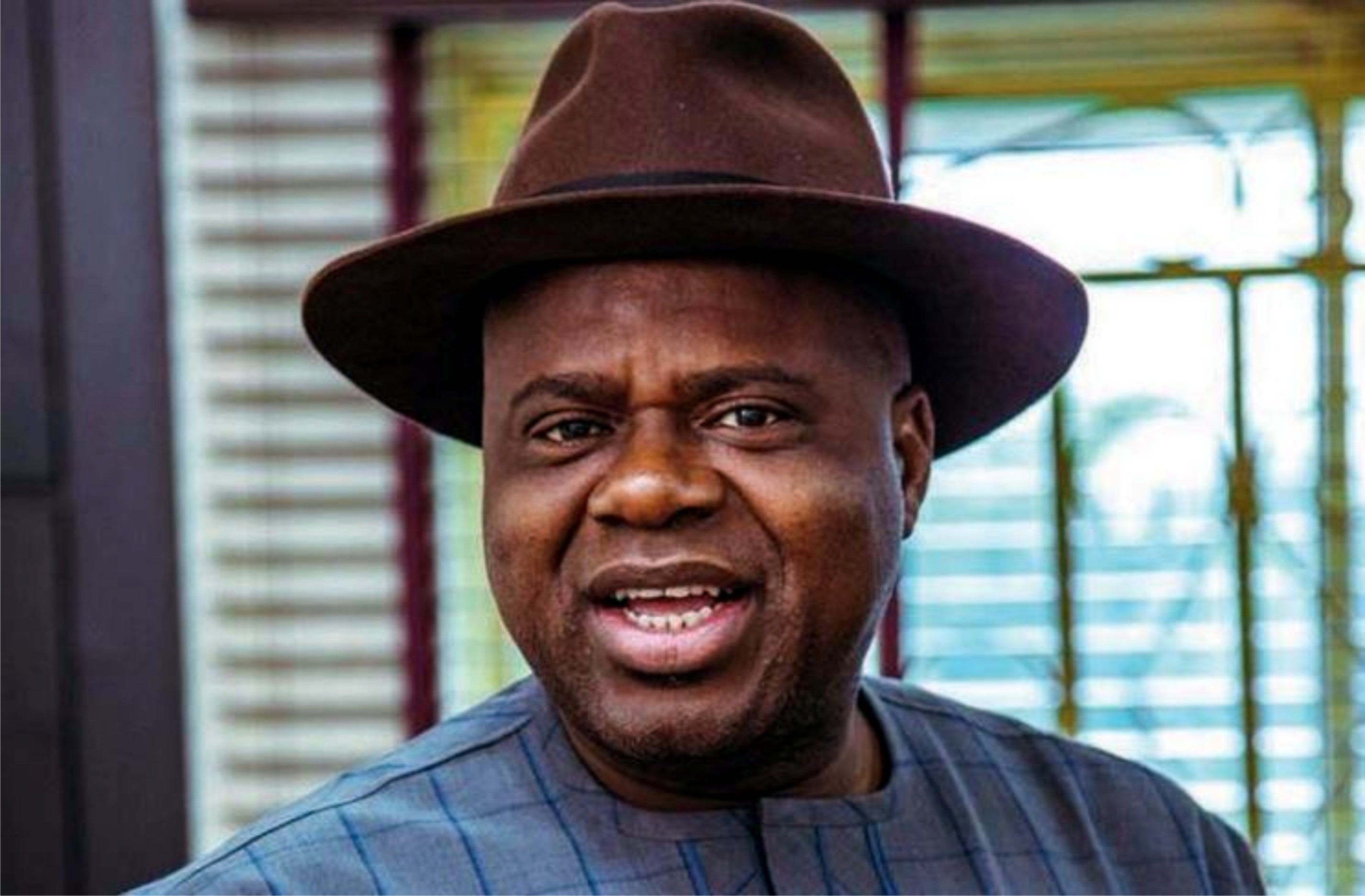 The Governor of Bayelsa State, Douye Diri, has urged the people of the state and the Ijaw nation to support the Minister of State for Petroleum Resources, Timipre Sylva, and the Executive Secretary of the Nigerian Content Development and Monitoring Board (NCDMB), Simbi Wabote.
Diri called for the support while reacting to a recent online publication which tended to cast aspersions on Sylva and the NCDMB headed by Wabote.
He said the duo deserved the support of all well-meaning people of the state and indeed the Ijaw nation, describing them as illustrious sons of Bayelsa.
The governor in a statement on Thursday by his spokesperson, Mr Daniel Alabrah, noted that what Bayelsa needed at this time was for everyone to seek the good and development of the state, regardless of political affiliation or persuasion.
"Chief Sylva, having served as governor of Bayelsa, contributed and is still contributing his quota to development of our state. Now he is an appointee of Mr. President, serving as the Minister of State for Petroleum. The best we can do as a state and as a people is to continue to support him. Politics should not be allowed to divide us"he said.
Diri, while also commending the NCDMB boss, said Wabote carved a niche for himself in the oil industry as a top executive with Shell before his appointment to drive the country's local content policy.
"So far in my view, Engr. Wabote has done very well and continues to break new grounds in implementing Nigeria's local content policy. As a state, we are very proud of him and the work he is doing. With the location of the magnificent NCDMB head office in Yenagoa, my administration has ensured and created the enabling environment for its seamless operations,"he added.
The governor said his administration's doors were open for collaboration with the ministry and the agency that both Sylva and Wabote represent, stressing that all hands must be on deck to attract positive development to the state.
By Ariwera Ibibo-Howells,Yenagoa.

Bayelsa State NUT Disowns Splinter Group, Says ASUSS Is Illegal.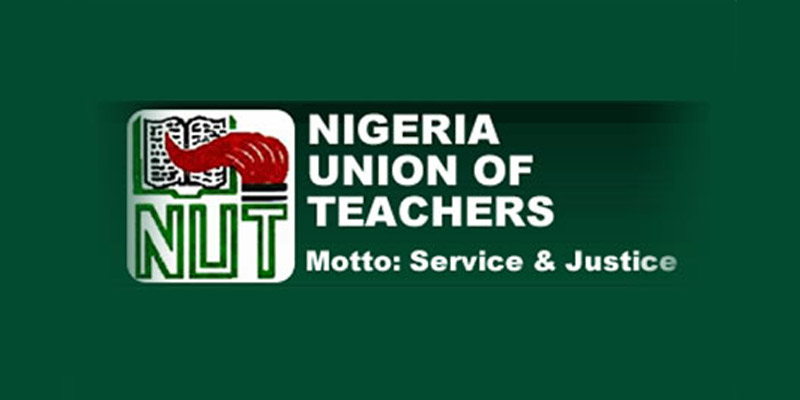 Nigerian union of Teachers,NUT Bayelsa state wing has disssociated self from a splinter group, the Academic staff Union of Secondary Schools, ASUSS.
In a statement made available to The Tide during the week, NUT through the duo of the state chairman, comrades Kalama Tonpre and Secretary, Johnson Hector dissociated the state wing of the NUT from the new group saying it is not a registered Trade Union neither is it qualified to be registered under the Trade Union Act.
The statement reads in parts: "it needs to be made clear that the said Academic staff union of secondary schools, ASUSS, is just a splinter group of the NUT."
"They're not a registered Trade Union, neither are they registrable under the Trade Union Act 2004(cap T.14 section 5(2). A union can only be said to have been registered as trade union when issued certificate of registration by the Registrar of Trade union at the Federal Ministry of Labour and Employment and not the Corporate Affairs Commission, CAC."
"ASUSS case which falls under the companies and allied natters act, CAMA only makes it a business or commercial outfit which has nothing
to do with Trade Unionism", the statement added.
NUT alleged that what ASUSS currently parades to deceive unsuspecting teachers and Government is an internal memo of the Federal Ministry of Labour and Employment and not a certificate of registration as a Trade Union.
They warned Teachers members of the NUT to desist forthwith from paying check-off dues to ASUSS, saying that similar confussion  of this sort occurred in other states where the registrar of trade unions said that ASUSS remains an association and is neither qualified to carry out trade union activities nor entitled to collect check-off dues.
The union noted that a purported claim made by ASUSS that a recent judgement by the court of Appeal in Benue state in the case of NUT Benue state wing versus ASUSS was in their favour is incorrect and misleading, restating that no court in Nigeria has conferred on ASUSS the right to operate as a Trade Union without any registration certificate.
Following the alleged claims,NUT said, they are therefore calling on the Bayelsa state Government to proscribe ASUSS, saying it is not recognized by extant trade union laws to represent secondary school teachers in the state.

Offices Deserted, Roads Closed, As Workers' Strike Enters The Second Day In C'River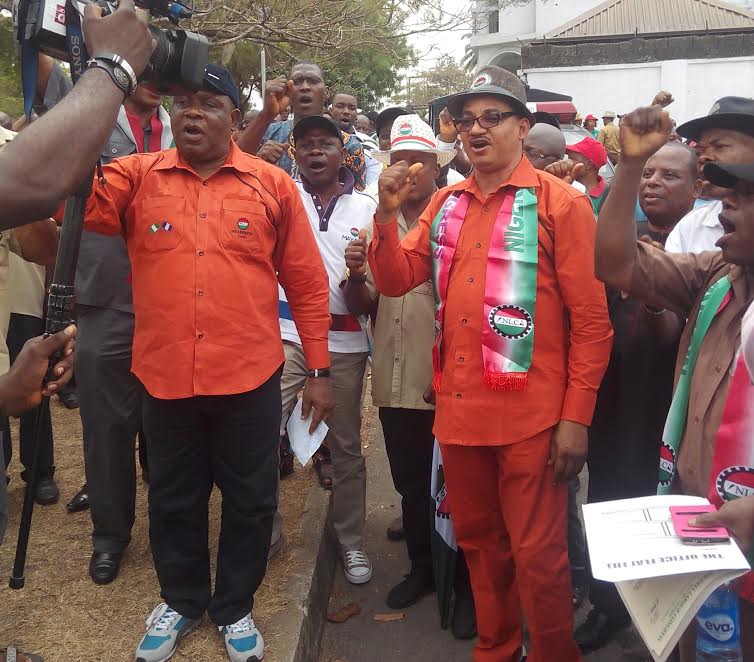 Government offices in Cross River State and roads leading to them have been deserted since Monday as civil servants complied with the indefinite strike action declared by the leadership of the state chapter of the Nigeria Labour Congress (NLC) over welfare-related issues.
Our correspondent, who went round Calabar Metropolis to monitor compliance or otherwise of the strike, observed that except for few senior civil servants who were seen lurking around their offices, the premises of both the new and old State Secretariat, housing many government ministries, departments and agencies, had been under lock and key.
The NLC Chairman in the State, Comrade Ben Ukpepi, in a telephone chat, said "the strike is total and successful. However, there are some TUC members who are senior civil servants who opened their offices but they cannot do without NLC members who are at home and are complying with the strike order.
"Even some TUC members are also complying because the TUC withdrew from the strike only on the leadership level. As everyone knows, we are not fighting for ourselves but for workers whose rights and privileges have been taken away. The strike will continue until government is ready to meet our demands."
Mr. Christian Ita, The Chief Press Secretary/Special Adviser, Media to Governor Ben Ayade, also in a chat with correspondents, said NLC should see reasons why the strike should not continue, and noted that, "few days ago, the Deputy Governor spoke with the leadership of the Organized Labour and restated the resolve of government to look into the matters NLC raised. Governor Ben Ayade is a labour friendly governor. The truth is that the time for such discussion is simply not right.
"COVID-19 has ravaged the economy of states and nations and in fact some states are contemplating salary cut while companies are even laying off workers. Recession is staring everybody in the face  globally. As we speak, political appointees in the state have had their salaries cut by 20 percent in the face of the dwindling allocation to the state.
"Few months ago, the federal allocation was about N800 million but today it has gone down to roughly N600 million. We cannot be talking of any money matter now because government is battling to pay salaries for the past two months. Let them give government enough time to tackle those matters."
It would be Recalled that there was a stalemate at the weekend over the matter when the TUC distanced itself from the strike, and warned its members against taking part. Its secretary, Ken Bassey, argued that the group preferred continuous negotiation with the state government to iron out the issues under contention, and that the timing for the strike was wrong due to the coronavirus pandemic.
However, the NLC had insisted that Gov Ayade should accede to the 8-point demands of the Organized Labour, which they said, include
payment of outstanding gratuities to retirees from 2014; implementation of promotion; immediate return of names of workers removed from payroll and the immediate pay rolling of about 2000 recruited workers who have been working since 2018, amongst others.
From Friday Nwagbara, Calabar