RSG Warns Owner Of Proudest Hotel To Stop Blackmailing NCDC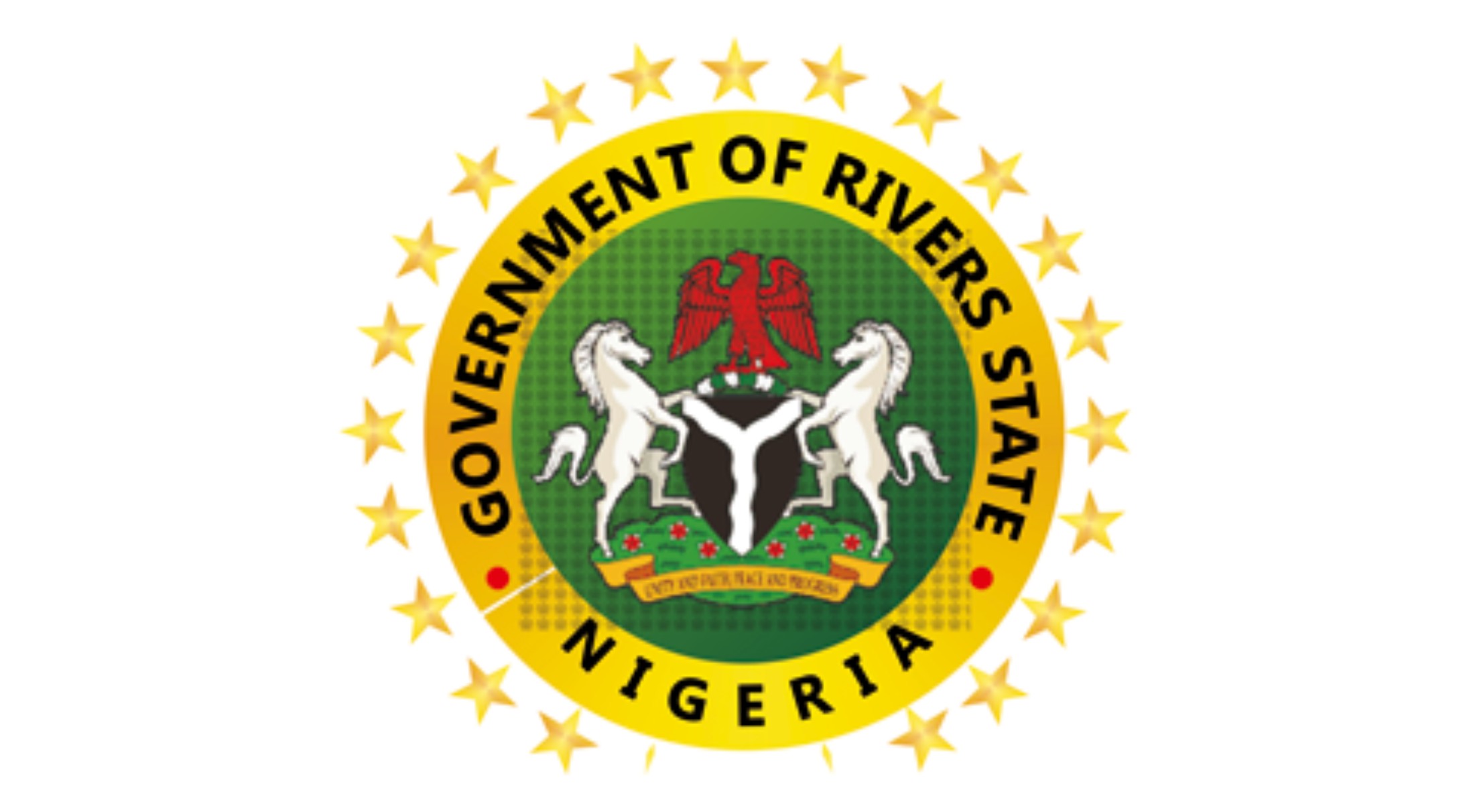 Our attention has been drawn to a recent misleading petition, signed by one Mr. Needam Promise Gogorobari, Owner, Prodest Hotel and dated 24th May 2020,
to the effect that the convicted Manager of Prodest Hotel, Mr. Bariledum Job Azoroh, who recently tested positive for Covid-19 disease amongst 27 others, in a result released by the National Centre for Disease Control, NCDC, may have allegedly been infected on the instructions of the Rivers State Government.
Much as we had restrained ourselves from responding to previous similar publications by this same person, since the subject matter was still before a court of competent jurisdiction, we are now compelled to reply this obviously  spurious, deliberately misleading and intentionally provocative petition with a proper response, to set the records straight and caution the sponsors of this action from further pedlling such falsehoods in the public space.
For the avoidance of doubt and for the information of the general public, let us state categorically here that the FACTS of this matter are very clear, viz:
1. A Port Harcourt Senior Magistrates' Court on May 18th, 2020  CONVICTED Mr. Bariledum Azoro, Manager of Prodest Hotel, Eleme and sentenced him to a fine of N50,000 for contravening paragraphs  3 and 4 of Executive Order RVSG 07 2020 on closure of hotels, guest houses and related outfits  and provision of manifests in the state.
2. The Senior Magistrates' Court also ordered that th convict,Mr. Azoroh should be quarantined at the Isolation Centre in Yakubu Gowon Stadium, Elekahia for 14 days to ascertain his coronavirus status.
3. That while in the Court Ordered Quarantine, competent health officials  carried out mandatory tests on all suspected Coronavirus individuals at the centre, including  Mr.Bariledum Job Azoroh, to ascertain their Covid-19 status.
It is important to state here that COVID-19 tests undergo World Health Organization, (WHO) and NCDC guidelines and are conducted under strict established medical protocols.
4. That prior to the publication of the test results, the owner of PRODEST Hotel Eleme, Mr. Gogorobari Needam had published one of his misleading petitions in an attempt to preempt the outcome of the test and the question we want to ask is: 'Why did the hotel owner try to preempt the outcome of the test. Was he trying to cover up something?
5.  That on Sunday, 24th May, 2020, the NCDC announced that Rivers State had 27 recorded positive cases including  Mr.Bariledum Job Azoroh, from tests carried out in the state.
6. That following the official announcement of the result and confirmation of his Manager's Covid-19 positive status, the PRODEST Hotel owner has once again released another statement and this time is now calling for a state of emergency in Rivers State because his manager tested positive for Covid-19.
7. Rivers people will recall that on May 19, 2020, we raised an alarm intimating the world of a clandestine plot by some Abuja politicians hiding under the cover of Covid-19 to instigate a State of Emergency in the state. Today, a hotel owner in Eleme, who lives in Lagos is also now calling for a State of Emergency. Is there any wonder therefore as to who is beating the drum for him?
8. Indeed there seems to be more to this than meets the ordinary eye and we are calling on all well-meaning people to see the need to interrogate this man and know that he is acting out a script. Infact, the entire petition sounds and reads like something lifted directly from the copy book of those who have been desperately trying to run down the Rivers State Government. This is desperation taken too far.
9. We even recall vividly that Mr.  Needam Promise Gogorobari had, in an interview published in the Punch Newspaper of May 15, 2020 titled: "No ill feeling towards Wike for demolishing my hotel – Gogorobari", actually stated categorically that he holds no grudge against Governor Wike for demolishing the hotel. His words:  "Who am I not to forgive him? I don't hold any grudge against him. I just feel that God wanted it to happen that way". So what happened to make him change his mind? Is it not obvious that the agents of evil and those who do not mean well for Rivers State have reached him and are now beating this drum of dissent for him?
10. Again, We want to state categorically here that Government doesn't conduct Covid-19 tests. Trained Health professionals follow the relevant medical protocols set down by WHO, the Federal Ministry of Health and the NCDC, to conduct these tests.
11. The claim therefore that the PRODEST Hotel manager, Mr. Bariledum Job Azoroh, was infected while in detention is not only laughable and preposterous, but sadly and dangerously exposes the amazing ignorance and naivety of Mr. Needam Promise Gogorobari and those sponsoring him about the deadly nature of the Covid-19 disease. How does one even carry such a deadly virus around and infect people with it?
12. Rather than commend the Rivers State Government for stemming the tide of infection that would have arisen if the Hotel used for clandestine parties was not demolished and the Manager arrested, the owner is crying wolf where there is none.
13. We also want to caution Mr. Needam Promise Gogorobari to be very mindful of his claims that his hotel Manager "has been framed up by an unorthodox hired medical officers recruited by Governor Wike with a report that he has tested positive to COVID-19 whilst in detention with the Rivers State Government".
This is a clear accusation and indictment of the reputation and authority of the NCDC.
14 We also want to call the attention of Mr. Needam Gogorobari that we take exception to his description of the Isolation Centre in Port Harcourt, as an "illegal detention facility in Stadium, Elekahia, Port Harcourt" and to inform him and his sponsors that the Director General of NCDC, Dr. Chikwe Ihekweazu and a team from the World Health Organization, were in Rivers State on a working visit in April this year and not only praised Governor Nyesom Wike for his leadership and handling of the Covid-19 outbreak. but also applauded his medical health team and all the facilities put in place in response to the Coronavirus.
We will therefore be keen to know how the NCDC will react, when they read your description of a facility they approved, as 'a detention centre'.
15. Finally, we want to assure the good people of the state that the Rivers State Government remains resolute in its fight to curtail the spread of COVID-19 in the state and we will not be deterred by cheap blackmail and misleading propaganda.
16 Governor Wike is determined to employ and deploy appropriate strategies to keep Rivers State safe.
17. We call on all residents to work together with the Governor to defeat Covid-19 in Rivers State and by the Grace of God we will be victorious.
Paulinus Nsirim
Commissioner for Information and Communications
May 26, 2020

COVID-19: Fear Grip Deltans, As Gov. Okowa, Wife Contract Virus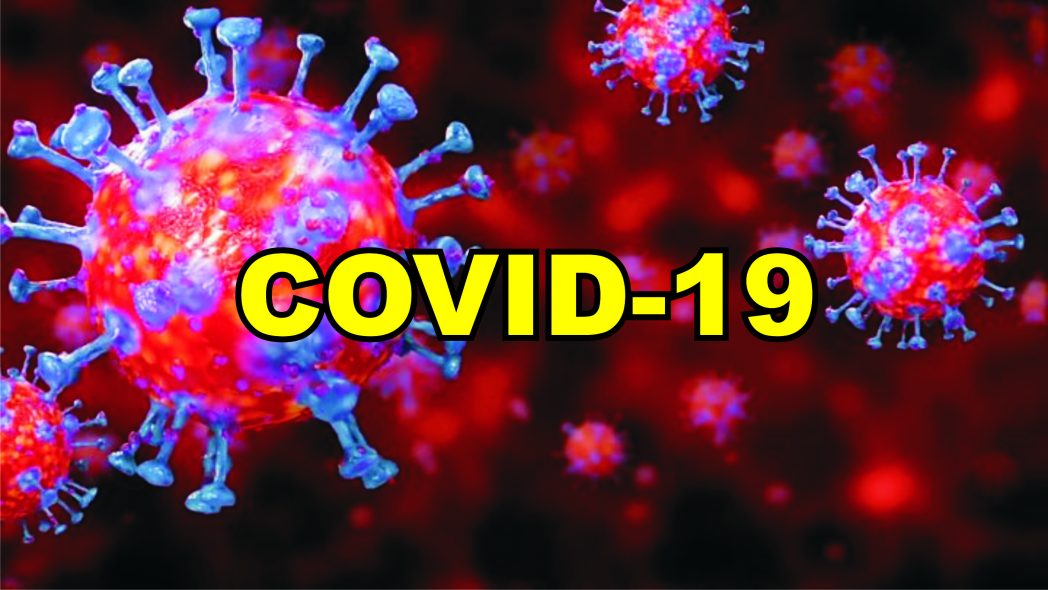 As Corona virus cases climb steadily in Delta, the State Governor, Senator (Dr) Ifeanyi Okowa, and wife, Edith, on Wednesday tested positive to COVID-19.
The development is sequel to tests conducted on them after a few days of self-isolation, which they went into on Friday after one of their daughters tested positive to the virus.
The two heads of the First Family in the state, according to a statement by the Chief Press Secretary to the Governor, Mr Olisa Ifeajika, are stable and have commenced necessary treatment, and further isolation.
The governor thanked Deltans for their prayers for his family, and called for continued supplications for all patients undergoing treatment for the pandemic.
He assured that his administration would not relent in its efforts at combating the virus in the state, and urged the public to support the government in that regard by complying with prescribed protocols by Nigeria Centre for Disease Control (NCDC).
Okowa reiterated that "COVID-19 is real. The rate is increasing in our state and the virus is taking the lives of some of our people.
"I, therefore, again call on every Deltan to
observe the protocols on the virus while in public, to curb further spread of the virus, especially in the communities.''
From Albert Ograka,  Asaba.

Bayelsa: NDLEA, NAFDAC Partner Against Drug Abuse.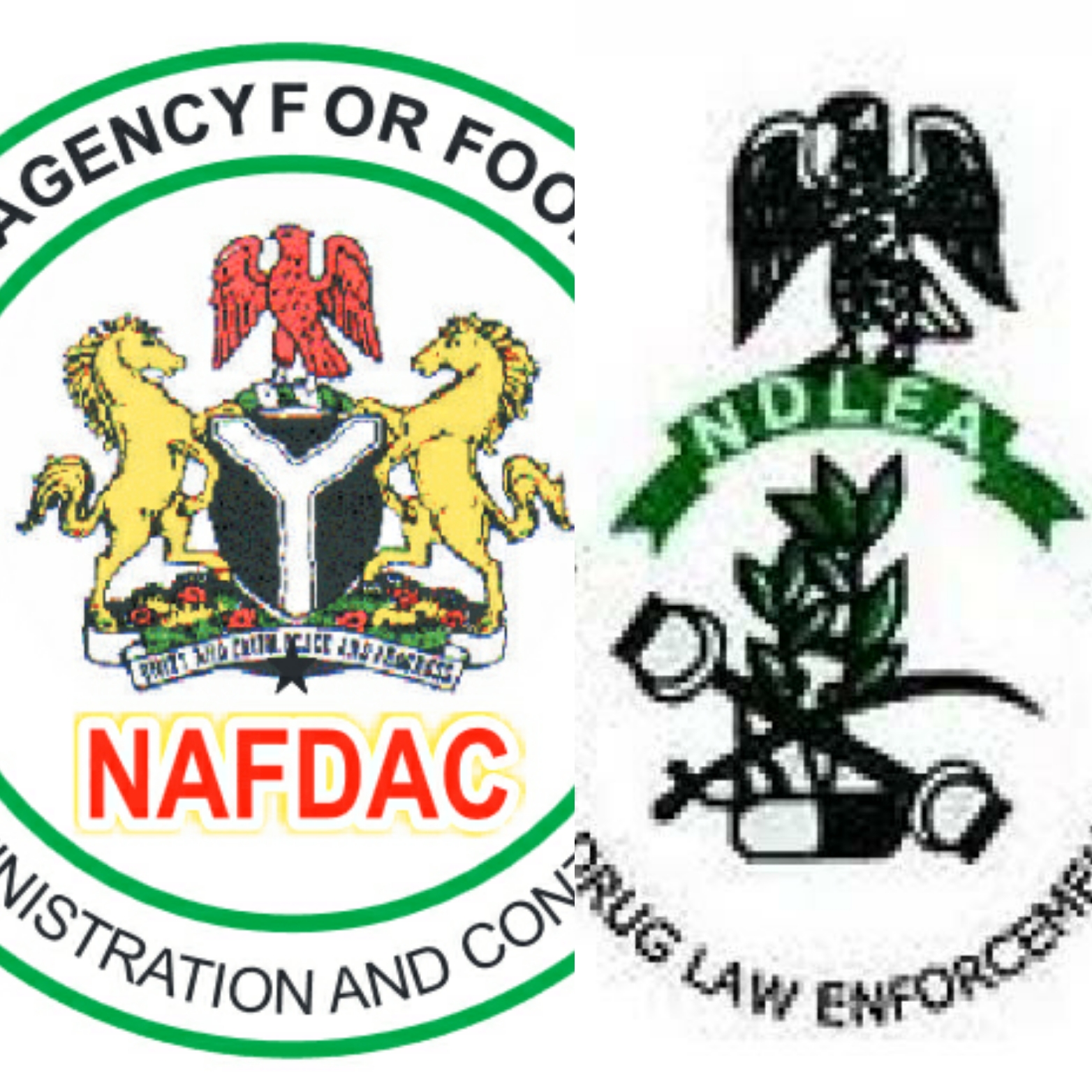 Nigerian drug law enforcement agency, NDLEA, National agency for food,drugs administration and control, Nafdac in Bayelsa state have promised to partner against drug abuse.
This was revealed to The Tide in Yenagoa, on Tuesday, in separate interviews conducted on the sidelines of the 2020 international day on drug abuse and illicit trafficking.
Fielding questions from our correspondent,the Bayelsa state commander, NDLEA, Kupi Maulsei reiterated their resolve to get rid of illicit drugs in the state.
The commander mentioned that outside the use or possession of illicit drugs that is incriminating,the taking of these drugs in itself makes addicts act contrary to expected societal norms,as these drugs move hand in hand with other crimes.
Maulsei caution against the menace of drug abuse,maintaining that some of the reasons adduced by illicit drugs users as to why they take these drugs unknown to them are actually the negative effects associated with  drug abuse.
He called on employers to make remuneration of workers attractive just as he noted that some drug abusers the NDLEA has interacted with in the cause of carrying out their legal duties confided in the agency that they take these drugs in order to put in longer hours to work just to earn extra wages due to poor take home pay.
The drug law boss who also spoke on a trending odourless illicit drug called Arizona cannabis in the state warned that all illicit drugs are destructive, advising parents and guardians to watch the company their children and wards keep as peer group influence over the years has continued to play a higher negative role in the abuse of drugs.
"Arizona cannabis is a new odourless hard drug that is trending now.You won't even know when a drug user is taking it because it doesn't smell,but it's very dangerous and destructive", he said.
"I advice employers to increase wages for their employees. Some persons we've encountered confessed having been involved in illicit drugs taking so that they can work longer hours for additional income due to poor salaries", he added.
Theme for this year's world drug day according to the state NDLEA helmsman is "Better knowledge for better care".
He noted that the state command has a rehabilitation centre for drug addicts,restating that the command between January-June 2020 confiscated 63kg of illicit drugs while 193kg were seized in 2019,just as he said the age bracket of hard drugs users in the state falls between 16-37 years.
In related development, the Bayelsa state coordinator,National agency for foods,drugs administration and control, Nafdac, Mr Joseph Edor has assured that his agency would continue to collaborate with the NDLEA and other sister agencies as well as well meaning individuals and corporate bodies to ensure that illicit and controlled drugs are not sold by unauthorized pharmacies and people in the state.
Edor hinted The Tide that as a result, Nafdac has been carrying out periodic checks on pharmacies and chemists to free the state of fake and contraband drugs.
The agency,according to Edor has also been carrying out checks and raids on food, drinks and beverages sale outlets across the state,saying that expired foods,drinks and beverages are as harmful and dangerous as illicit drugs.
By Ariwera Ibibo-Howells, Yenagoa.

Governor Diri Releases Counterpart Funds, Others For Bayelsa Primary Health Care Board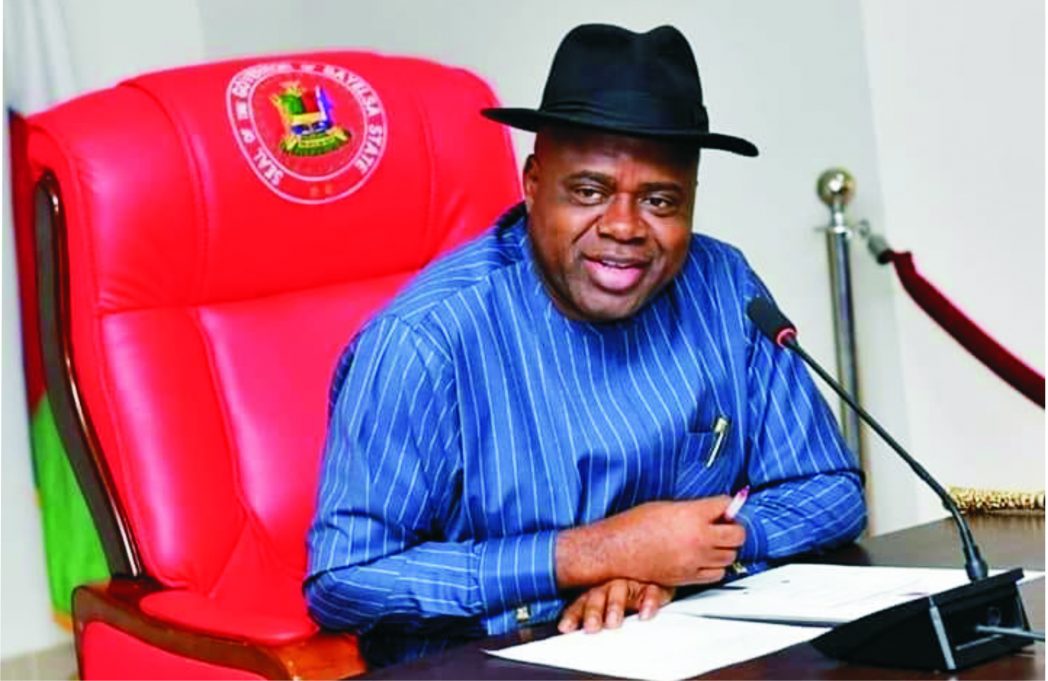 Bayelsa State Governor, Senator Douye Diri has released part of the state counterpart funds for the Bayelsa state primary health care board,BSPHCB.
Speaking with The Tide on monday in Yenagoa, Executive Secretary of the board, Dr.Bekesu Amakepreye Martins said the Governor made part of the state counterpart funds available for the board due to the priority his prosperity Government placed on the health of Bayelsans.
Martins harped that even though the Corona virus disease has impacted adversely on governance world over,the first 100 days in office of Governor Diri has seen timely approvals and releases of funds for the running of the board.
The Executive Secretary who did not minced words in expressing appreciation to the Governor stated that through the provision of the said funds due the board by the Governor,the administrative heads and staff members of the board are now putting in their very best on delivering on the mandate given the board.
Dr.Martins gave details of the funds so far approved and released by the Governor within his first 100 days in office as funds for the National immunisation plus days,NIPD, funds for
the procurement of commodities and logistics to implement integrated medical outreach programme,IMOP.
Others released by the Governor within his first 100 days in office according to the executive Secretary include funds for the training of front line health care providers under the primary health care for training on Covid-19 preparedness and response.
The health care scribe also noted that outside these financial releases,the Governor has also demonstrated his magnanimity to the board like his predecessor under whose administration the board was established through his regularly releasing of #13,000,000M monthly to the state emergency routine immunization Coordinating centre, SERIC and other primary health care activities through the board.
"Governor Diri has done well for the primary health care board. He has released well over #20,000,000m for the board within his first one hundred days in office", he said.
"He has also given us part of the state's counterpart funds for primary health care and so our staff are not resting on their oars in making primary health care better across the eight  local government areas of the state", he added.
"As we speak our staff in the board here and all the eight LGAs of the state are undergoing a two week training programme organised by the National primary health care board inconjunction with our board here in the state. The people from the national board are coming to supervise them and we're also going to monitor their progress", he stated.
Inset:Dr. Bekesu Martins, Executive secretary BSPHCB.
By Ariwera Ibibo-Howells, Yenagoa.