COVID-19: Dockworkers/Seafarers Are Essential Workers, Exempted From Travel Restrictions, Says NIMASA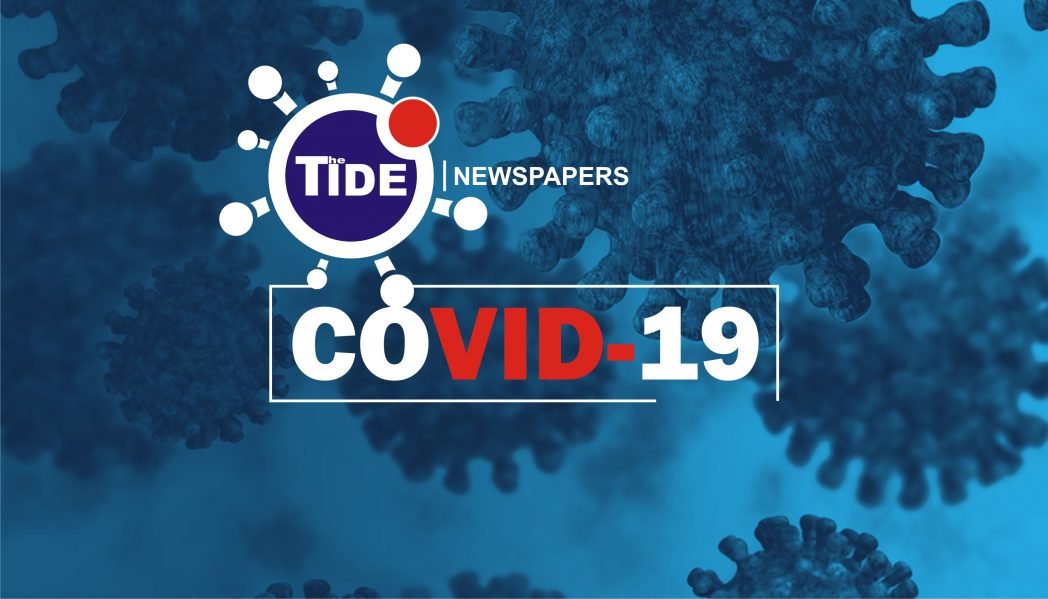 ? As Agency Unveils Guidelines for Terminals, Jetties.
In line with the newly endorsed protocols by the International Maritime Organisation (IMO] designed to lift barriers to crew changes, amid the coronavirus pandemic, the Management of the Nigerian Maritime Administration and Safety Agency (NIMASA] has designated Seafarers and Dockworkers as essential workers who should be exempted from travel restrictions.
The exemptions are contained in a new guideline developed and published by the Agency to support essential services in Nigeria's shipping sector. The guideline states that the jobs of dockworkers at the country's seaports, terminals, and jetties are essential to the national economy and, therefore, dockworkers should be granted passage between their places of abode and the seaports/terminals and jetties to perform their duties.
The advice also declares that seafarers are on essential duty and as such exempted from the curfew and travel restrictions, which may hinder necessary movement for crew change. It directs companies employing the services of seafarers to provide special and dedicated means of transportation to convey the seafarers, adding that such transport system must be disinfected within the recommended minimum hours.
The guideline specifically provides for the mandatory use of facemasks within all terminals and jetties, mandatory temperature check on all staff before access to terminals, and denial of entry to persons who present temperature above 38°C. It makes it mandatory for all dock labour employers to develop risk assessments and safety intervention guidelines for all personnel and operations in the areas of vulnerability within their maritime operations that can be affected by the COVID-19 pandemic, including cargo handling, access control, and rostering procedures.
Dock labour employers are also to devise methods of ensuring that dockworkers absent from their duties for issues relating to COVlD-19 are quarantined and compensated for the suspension of earnings they suffer as a consequence. Furthermore, all dock labour employers are to ensure that buses deployed during the COVID-19 pandemic carry a 50 per cent maximum capacity in line with Federal Government directives, and all passengers wear facemasks. Such buses must have hand sanitisers for all drivers' and passengers' use and be frequently disinfected.
Director-General of NIMASA, Dr. Bashir Jamoh, said the latest advice was meant to contain the coronavirus pandemic while also supporting the continuation of the economy. 
Jamoh stated, "Like President Muhammadu Buhari said, no economy can survive total lockdown. If you look at it critically, maritime is an essential duty, with the major actors being seafarers and dockworkers. This is why we continually come up with guidelines to ease their operations so that activities in our ports will not suffer."
The DG emphasised the prohibition of loitering around port premises and charged dock labour employers to ensure social distancing of two meters is maintained between people in the workplace and other public spaces within and around port terminals.
The guideline is in sync with those issued by the United Nations agencies, including the World Health Organisation (WHO) and International Labour Organisation (ILO), as well as the Nigeria Centre for Disease Control (NCDC).

Reasons Why Train Travel is the Best
Train travel is one of the most underrated form of long-distance travel available. Well, there are moments whereby air travels will face its own ups and downs. Cars can also easily go misaligned, but train travel is unlikely to face any form of mishap.
Trains can actually get you everywhere, the only thing is that they can't cross oceans and most remote areas don't have access to trans.
But if you have a tight budget and you want to travel within the continent, city to city then they are good option that you should try, and play games at https://www.francaisonlinecasinos.net/machine-a-sous/
Here are some of the reasons that you need to consider taking a train to your next destination.
Cost
In some countries trains are very cheap. But that's not the case in the US. In the USA trains are not cheap, but in general terms they are cheaper than a plane especially when it comes to short distances.
Moreover, most train stations offer its passengers discounts on different destinations. Nevertheless, children under 2 years old ride for free whereas kids from 2 to 15 years will ride half price. Above all, train prices are very stable compared to other means of transport.
Sanity
When it comes to other means of transport such as airplane and buses you will get to stand in long check-in lines. But you will never see such at train stations. In most cases, at train stations you will just get your ticket and just walk in the train without any hassle. This offers the best sanity any passenger would love to have.
Comfort
Train rides are smooth sailing, the seats are roomy enough for you to sit, relax and enjoy your journey. At the same time, you have the best chance to play best online keno casino games in peace without any form of disturbance.

NLNG Pays N144bn Dividends To FG
The Nigeria Liquefied Natural Gas (NLNG) Limited has proved to be Nigeria's foremost cash cow as it paid the Federal Government dividends in excess of N63.2billion in the 2020 financial year.
The Federal Government received N144billion as dividends from the NLNG in the fiscal year ended December, 2020.
Despite 2020 being a very difficult year for the government as the Covid-19 induced fall in crude oil prices and the economic shutdown smashed projections and shrunk revenues, the dividends from NLNG shot up to 79 per cent higher than the projected N80.3billion.
The Minister of Finance, Dr Zainab Ahmed, disclosed this during a presentation of her ministry's Budget Implementation Report for January to December, 2020 fiscal period.
The dividend received from the Nigeria LNG served as a major bright spot in the government's revenue performance for the year.
The Federal Government's projected revenue of N5.36trillion for 2020 witnessed a shortfall of N1.4trillion or 27 per cent for the year as it only received N3.9trillion in revenues.
The huge dividend windfall received in 2020 is a stark contrast from 2017 when Nigeria just exited a recession triggered by falling oil prices and sharp exchange rate devaluation.
In that year, the Federal Government's share of dividends from Nigeria Liquefied Natural Gas (NLNG) dropped by as much as $687million, from $1.04billion in 2015 to $365million in 2016, a 65 per cent drop.
The N144billion received in 2020 topped the amount received from signature bonuses only N78.2billion and complimented the N192billion received by VAT.
It is the most effective form of revenue generation for the government.
Regardless of this humongous dividend profile of the NLNG, which is jointly owned by Nigerian owned Nigerian National petroleum Corporation (NNPC) (49%), Shell (25.6%), Total (15%), and ENI (10.4%), the company's primary host community, Bonny Island has been reported to be held in grips of sea pirates' attacks.
The company is located in Bonny Island and has six trains with a total capacity to process 22 million tonnes of LNG a year and as much as 5 million tonnes of natural gas liquids.

Commuters Paid More For Transport In Dec, NBS Confirms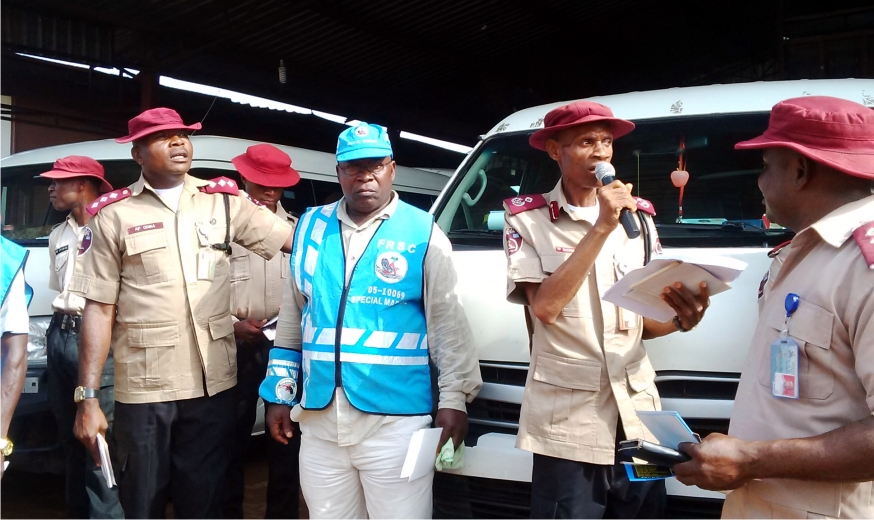 The National Bureau of Statistics (NBS) says commuters for a bus journey and other means of transport within and out the city increased in December, 2020.
The bureau disclosed this in its monthly Fare Watch report for December, 2020, published on its website, yesterday.
The report covers the bus journey within the city per drop constant route; bus journey intercity, state route, the charge per person; airfare charge for specified routes single journey; journey by motorcycle (Okada) per drop; and waterway passenger transport.
It, however, revealed that average fare paid by commuters for bus journey within the city increased by 6.18 per cent month-on-month and by 78.50 per cent year-on-year to N354.49 in December, 2020 from N333.86 in November, 2020.
States with the highest bus journey fare within city were Zamfara (N600.50), Bauchi (N526.30), and Cross River (N458.07) while states with lowest bus journey fare within city were Abia (N200.50), Anambra (N242.23), and Borno (N243.12).
Average fare paid by air passengers for specified routes single journey increased by 0.42 per cent month-on-month and by 18.54per cent year-on-year to N36,454.59 in December, 2020 from N36,301.74 in November, 2020.
Also, states with highest air fare were Anambra (N38,700.00), Lagos (N38,550.00), Cross River (N38,500.00), while states with lowest air fare were Akwa Ibom (N32,600.00), Sokoto (N33,500.00), and Gombe (N34,750.00).
The average fare paid by commuters for bus journey intercity increased by 4.98 per cent month-on-month and by 41.14 per cent year-on-year to N2,532.19 in December, 2020 from N2,240.66 in November, 2020.
Similarly, states with highest bus journey fare intercity were Abuja FCT (N4,415.73), Sokoto (N3,255.20), and Lagos (N3,250.60) while states with lowest bus journey fare within city were Bayelsa (N1,550.73), Bauchi (N1,600.70), and Akwa Ibom (N1,700.54).
The average fare paid by commuters for journey by motorcycle per drop increased by 6.14 per cent month-on-month and by 124.73 per cent year-on-year to N293.36 in December, 2020 from N276.38 in November, 2020.
States with highest journey fare by motorcycle per drop were Niger (N1,575.70), Yobe (N397.45) and Imo (N397.42), while states with lowest journey fare by motorcycle per drop were Adamawa (N80.40), Katsina (N130.25) and Kebbi (N146.25).
Average fare paid by passengers for water way passenger transport increased by 0.19 per cent month-on-month and by 33.56 per cent year-on-year to N758.27 in December, 2020 from N756.84 in November, 2020.
States with the highest fare by waterway passenger transport were Delta (N2,300.35), Bayelsa (N2,240.00) and Rivers (N2,200.00), while states with the lowest fare by waterway passenger transport were Borno (N240.73), Gombe (N293.24) and Kebbi (N349.64).