Multi Choice Rewards Customers With Package Upgrade
DSTV and GOTV subscribers who have fully paid their subscriptions will enjoy an upgrade at no cost. The leading video entertainment company, multi choice Nigeria which made the announcement, Monday said it is part of its commitment to lessen the impact of the ongoing social economic crisis due to COVID-19.
"It is our priority to put customers at the heart of everything we do", said the company's chief customer service officer, Martin Mabutho.
"And in line with our mission to make great entertainment available even during the most trying of times. We are giving our loyal and valued customers base a chance to experience a wider range of the quality content we carry on our other packages. This is our token of appreciation for their continued support", Mabutho said.
According to him, starting on Monday, April 20, DSTV customers on DSTV Compact Plus, Compact, Confarm, Family, Yanga and Access who pay for their current package or reconnect will be up graded to a higher package.
He added that this would afford them the opportunity of experiencing a wider viewing experience. DSTV Access Customers will have access to international shows on real time, Nollywood on Africa Magic Epic and Rok 2.
Mabutho stated that subscribers on the family bouquet will have access to movies and TV on TNT Africa and BET Customers on the compact package will have access to international and local entertainment on I Magic, Africa Magic Showcase and M-net movies Premiere and Comedy Central.
For GOTV customers, he said the offer will be available to GOTV Jollc, GOTV Plus GOTV Jinga, Value and Life Packages.
This provides GOTV lite and value customers access to E! Entertainment, FOX life and PBS, adding that GOTV Plus Customers will have more programmes on the GOTV Jollc Package such as CBS Reality and TNT Africa.
While GOTV Jollc customers will enjoy 75 channels options available on GOTV Max like BET, Starlife, Discovery ID and Cartoon Network.

Transforming Nigeria Through Movies, Music, Arts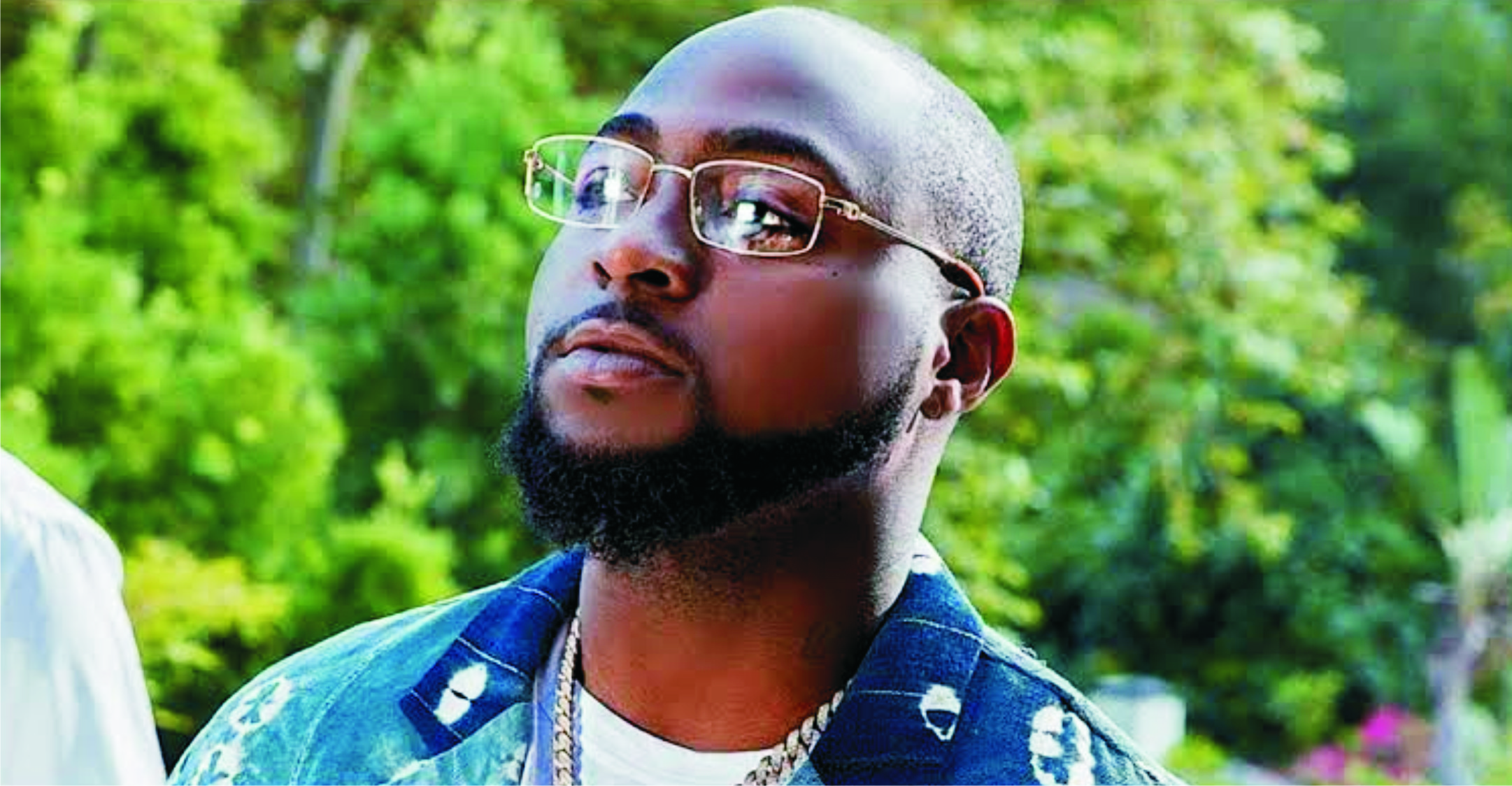 Oil since its discovery in commercial quantity in Nigeria has dominated the nation's economy, oil exports have contributed 98 percent of the Federal Government's revenue. This over dependence has made the Nigeria's economy unstable, non-static and has displayed a large over dependence on oil incomes.
It is on this premise that studies have been carried out to identify other sectors of the economy that could minimise the over dependence and mono economy syndrome of the nation. One of the veritable sectors is the entertainment industry, also known as the creative sector which comprises the movie, music, comedy, arts and culture, among others.
As Nigeria celebrates 60 years of independence from colonial rule, an indepth analysis of these eventful years reveals that the creative industry is dynamic and has not only generated unprecedented wealth for the country, but has also created employment opportunities for her citizens, contributed immensely towards transforming the country into a leading nation in Africa as well as a force to be reckoned with in the entertainment world.
After Nigeria's independence in October 1,1960, the cinema business rapidly expanded. In 1972, the indigenisation Decree issued by the then Head of State, General Yakubu Gowon encouraged the transfer of ownership of about 300 cinema houses from their foreign owners to Nigerians resulting in more Nigerians playing active roles in cinemas and film businesses.
Today, Nigeria's film industry popularly known as Nollywood is adjudged the third largest film industry in the world after Hollywood of America and Bollywood of India and contributed 2.3 percent (N 239 billion) to the Nigerian Gross Domestic Product (GDP) in 2016. It is one of the priority sectors identified in the economic and recovery growth plan of the Federal Government of Nigeria with a planned $ 1 billion in export revenue by the end of 2020.
In the music sector, music has become Nigeria's new export, in November 2017, Nigeria's music star, Wizkid won the Best International Act category at the Music of Black Origin (MOBO) Awards held in London, the first for Africa-based artistes. At the same MOBO Awards, another Nigerian super star, Davido, took home the Best African Act Award for his song "IF", a love themed ballad with a blend of Nigerian rhythms and RnB.
Since its release in February 2017, the official IF video has raked in up more than 60 million views on You Tube views for any Nigerian music video and one of the highest ever recorded for a song by an African
Across the African continent, other musical groups such as Kenya's, boy band, Soto Sol, Tanzania's Diamond Platnumz and South Africa's Mafikizolo have collaborated with or featured Nigerian top stars in attempts to gain international appeal.
Reuters news service calls Nigerian music,'' a cultural export' and the Nigerian government is now looking towards the creative industry including performing arts and music to generate revenue.
Nigeria's National Bureau of Statistics Report that the local music sector grew in real term by 8.4 percent for the first three months of 2016 and that in the first quarter of 2017 the sector grew by 12 percent compared with the same period one year prior.
The Price Water Cooper (PWC) reports that the global attention the Nigerian music scene has received in the past three years has been accelerating. There is no better time for Nigerian artistes to use data and insight to reach billions with their musical content which will help to reposition the country.
According to the vice president, International Strategy and Sperations Warner Music Group, Mr. Temi Adeniyi," the promise of what could be achieved by Nigeria's booming music industry in the next decade is awe-inspiring especially if the industry focuses on the critical issues of adequate compensation and piracy.
In Arts, the Director General of National Council for Arts and Culture (NCAC), Otunba Olusegun Runsewe noted that" culture is the new revenue driving sector which can serve as an alternative to the oil sector in Nigeria "
He stated this at the official opening of the 13th edition of Akwaa Travel and Tourism fare in Lagos in 2017. He maintained that culture was a viable alternative revenue generating sector that could help to boost the economy.
According to a recent entertainment and media output report by PWC, Nigerian entertainment and media industry is expected to rise from $4.46 billion in 2018 to $10.8 billion by the end of 2023.The report which was released in October 2019 disclosed that the market is dominated by internet revenue as it presently contributes about 61 percent of the sector's revenue followed by television and radio which is expected to push towards $1billion in revenue by 2023.
The Minister of Information and Culture, Alhaji Lai Mohammed said, "We are ready to explore and exploit the new oil. When we talk about diversifying the economy, it is not just Agriculture or solid Minerals alone, it is about the creative industry, about the films, theatre and music".
The minister made the comments ahead of a Creative Industry Financing Conference held in Lagos in 2018.He noted that the Nigerian government is already providing incentives in the sector including a recent $1 million venture capital fund to provide seed money for young and talented Nigerians preparing to set up business in the creative industry.
He also said, "The country is allowing the industry pioneer status, meaning that those inventing in motion picture, video and TV production, music production publishing, distribution exhibition and photography can enjoy a three to five years tax holiday.
Other incentives such as government backed and privately backed investment funds are also been implemented. The minister noted that with the impressive performance so far recorded, the creative industry has been viewed as a sector that could help the government reach its goal of diversifying the nation's economy away from oil.

Minister Explains Commercialisation Of Film Industry
The Federal Government says it is reforming and commercialising the Nigerian film corporation (NFC)to address the agency's teething challenges and repositioning for improved performance.
The minister of information and Culture, Alhaji Lai Mohammed made this known on Monday in Abuja while inaugurating a steering committee for the reform and commercialisation of the corporations.
He said the federal government has engaged the services of a Business Development Consultant to conduct a due diligence on the corporations and sector and recommend a strategy that is suitable for its Reformation and commercialisation.
Mohammed said the NFC which was established with a mandate to plan, promote. Organize and coordinate the development of Nigerian motion picture industry has not been able to meet up with its statutory functions.  He noted that since its establishment the corporation has faced several challenges including inability to engage in commercial film production.The minister said the law establishing NFC limits its operational functions such that it can not leverage on the private sector led growth of the industry.
He added that the National Film Institute (NFI),a unit of the NFC is not empowered to leverage its technical and professional capabilities for commercial purposes and revenue generation. He noted that the NFC civil service structure comes with bureaucratic limitations, budgetary constraints and operational inefficiency.
" A critical look at the existing organizational structure, shows that NFC has obsolete equipment with some dating back to colonial times", he said.
The minister noted that the reform of the corporation will help in efforts of government to reposition the nation's film industry , Nollywood and make Nigeia the capital of entertainment in Africa.
Relying on International Monetary Fund(IMF)data Mohammed said Nollywood is the second largest employer of labour and contributed to N893 billion to the Nation's Gross Domestic Product (GDP)in 2015.The minister noted that Nollywood could perform better if the NFC is restructured.
NFC established by Decree No 61 of 1979 is 100 percent owned by the federal government and has its registered office in Jos,Plateau State. It is established to distribute documentary films on different aspects of Nigeria's socio cultural and political life and produce film services for the federal government.
The corporation is to train young talented Nigerians in the act of film making, conduct research into Nigerian films and provide technical and financial support to film industry and practitioners. NFC is also established to regulate and organise professional practice in the film industry.

Five Most Followed Naija Lockdown Housemates On Instagram
The Big Brother Lockdown Season which kicked off on Sunday, July 19 ends on September 27. It  has been regarded as one of the most viewed editions since the show started.
Housemates of the reality TV show have automatically made name for themselves with all of them gathering massive followers even before they were evicted from  the show on social media. Some of them had less than 2k followers before getting into the house but now have massive following.
Laycon has the highest number of followers while Eric has the lowest number of followers. Laycon's wisdom and humble position have helped in winning the hearts of the viewers through his stay in the house.This has reflected in the rapid increase in his following in Instagram and Twitter.
Olamilekan 'Laycon' Agbeleshe is a 26 year old singer and rapper from Lagos.He's a graduate of Philosophy from the university of Lagos who started his musical journey early. He has emerged as the most followed BB Naija seasons housemates on social media. He currently has 1,154,000 followers on Instagram.
He is one of the five housemates left to contest for the N85 million prize on Sunday. Many people have predicted Laycon as the winner of this years Big Brother Naija.
Socialite Kiddwaya is the son of billionaire Terry Ways,kiddwaya's father,Terry is a popular known for his Italian luxury fashion label, Versace.Kiddwaya was evicted on Sunday 13,2020.He is the second most followed BB Naija lockdown housemate with 950,823 followers.
Rebecca 'Nengi' Hampson,22, is an entrepreneur from Bayelsa. She is a former model and MBGN top five contestants who loves learning new things,having fun,travelling, taking on new adventures and being true to her self. She is the first head of House in the lockdown season.
She is one of the five housemates left to contest for the N85 million prize on Sunday. Nengi is the third most followed with 319 followers.
Dorathy Bachor is a 24 year old entrepreneur from Lagos.She believes she is the only one who should make you smile.Her boldness moves proves she's an asset in Big Brother Naija lockdown season.
She is one of the five housemates left to contest for the N85 million prize on Sunday. She is the fifth most followed BB Naija housemate with 821,137 followers.
Erica Nlewdim is an actress who studied Business Administration at Covenant University and graduated at 19.She went further to study screen acting at the met film school in London.
On September 6,2020,Erica joined the list of disqualified housemates from the reality TV show after getting a third strike.She is the fourth most followed BB Naija housemate with 912,483 followers.