Kunle Afolayan's Film 'Citation' Hits Cinemas, August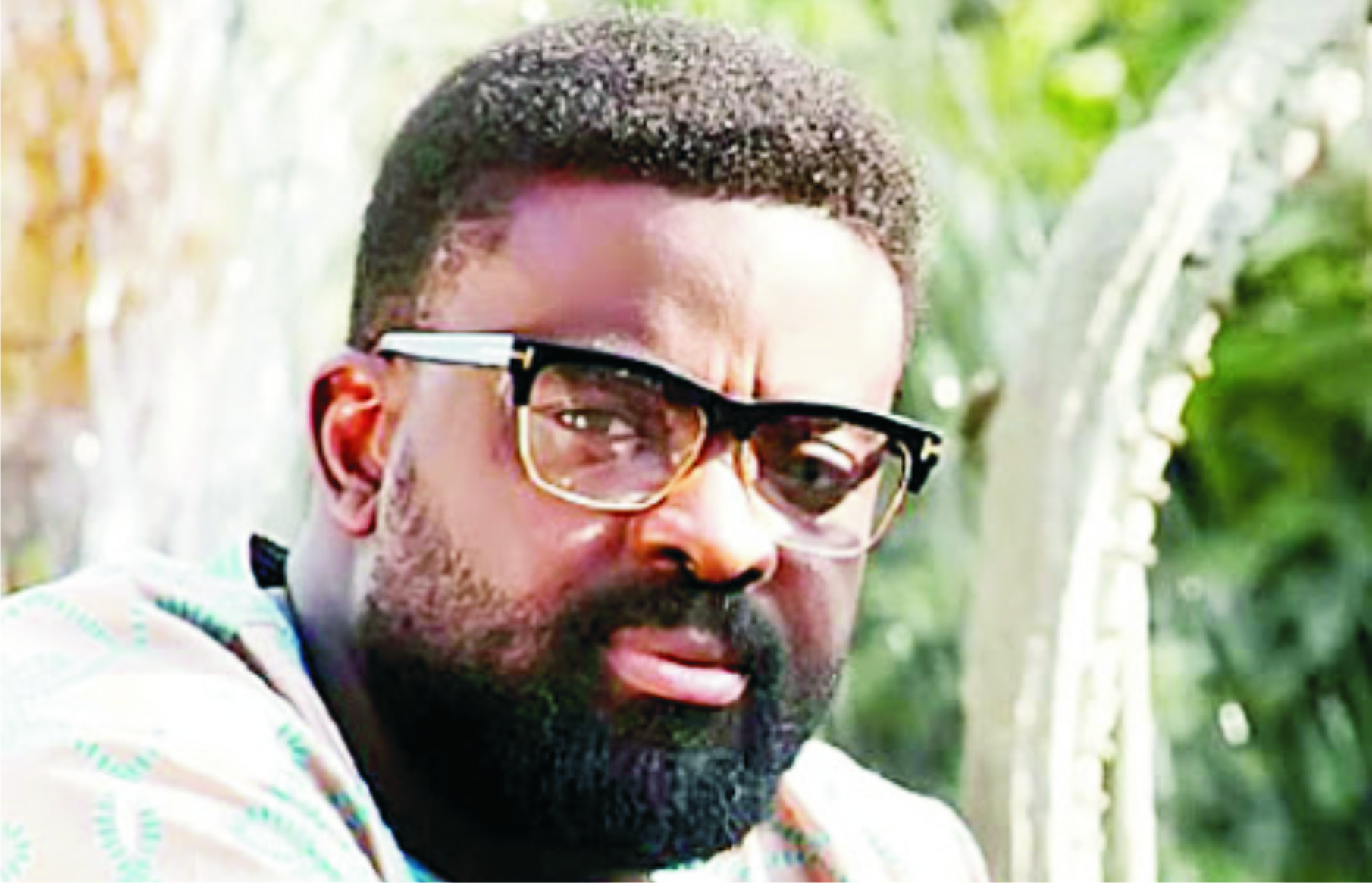 Renowned film maker, Kunle Afolayan, has announced a prospective release date for his anticipated new feature film, 'citation', staring Temi Otedola.
Kunle's sex for grades themed movie is gunning for an August 2020 theatrical release, the film maker confirmed this during a meeting live chat where he spoke extensively about the movie's release.
He revealed that while the coronavirus pandemic may have affected productions, he is excited that his team had concluded primary photography before the coronavirus influenced lockdown.
"Thankfully we were able to complete the shooting of the film, we have also started post production before the entire COVID-19 started and we already have a hit, but because of the lockdown, things have slowed down.
The upcoming movie starring Temi Otedola, Jimemy Jeam Louis, Sadig Daba and Gabriel Afolayan will also be available on Netflix before the year runs out as confirmed by Afolayan who further revealed that he was already in talks with the American streamer.

Nollywood Actors, Actresses Lead EndSARS Protests
Top Nigerian entertainers have been lending their voices to the endSARS protests in Nigeria. In the eleven days since the protest commenced, top Nigerian entertainers have made major moves in ensuring that their voices are in solidarity not just with the protesters, but against the system needing reform.
In no particular order, here is a list of Nollywood stars actively protesting.
Genevieve Nnaji:  The revered film maker has been very vocal about her stand on the protests since its inception days ago.So far, she has remained active on twitter with tweets reiterating the demands of the people. In addition, the actress wrote an open letter to President Muhammadu Buhari.
Toyin Abraham : After her daylong episode with aggrieved twitter users, the actress took to the streets of Ibadan where she is currently filming to speak up against police brutality, but it doesn't end in the streets for Abraham. The actress has been actively sharing air time to online protesters. Recently, she engaged NIDCOM chairperson, Abike Dabiri via twitter on Nigerians in Cairo, who were arrested for protesting.
Let the whole world know that the peaceful protesters in Cairo were arrested by Nigerian Embassy, another case of you people failed us again.
Ken Erics: Amid the actor's offline and online protests,he has been very vocal about his personal experience with officers of the now defunct Special Anti Robbery Squad (SARS) as a youth corp member. The actor shared on Facebook how he was arrested and detained for one week and how the trauma nearly ruined his life.
Omoni Oboli,Uche Jombo and Chioma Akpotha:  It has been the whole nine yards for the colleagues turned close friends since the protests began, the actresses have taken to sensitising market women protesting at popular spots and providing funded refreshments for protesters.
Kate Henshaw : From joining other protesters at major protest spots, Henshaw has also lent her resources to supporting the online protests with tweets, retweets and Free airtime for users.
Funke Akindele-Bello: While the filmmaker has been quite vocal, she has also taken the extra step to provide online protesters with airtime.
Richard Mofe Damijo (RMD):The veteran actor is currently flooding his Instagram account with useful information on the SARS protests

Nollywood Epic: Rise Of The Saints Debuts In Cinemas
Tosin Olateru's directorial debut, Rise Of The Saints is currently screening in cinemas nation wide. Apart from it being Olateru's directorial debut, it is also the feature film debut of the leading man, Tele Kup-onyi, the actor who plays Luke, the reincarnated son of Moreno Ajasoro.
The flick gives a fictitious spin to the story of Yoruba's revered princess who sacrificed herself for her subjects, her prophesed son is manifest in Luke, a Young aspiring musician orphaned at birth and raised by his aunt.
Luke is suddenly plunged into a battle of two worlds of light and darkness. He joins forces with The Sa, a group of people charged with the duty of protecting the legacy of Moreno and together, they must employ all their wits to defeat the ferocious war lord, Jagan.
Amid all, Luke has no choice but to take the biggest test of his life, chose between a destiny of honour or his dazzling dream of music and fame.
A fictional story of a man's struggle to succeed against the evil that plagues him, the project is motivated by the determination to make a change in the psyche of the youth in our society. It hopes to accomplish this by showing through the movie that despite the circumstances around, we can thrive and achieve no matter how big.
Produced by Bolanle Olasunde, Rise Of The Saints features great stars like Peter Fatomilo, Rachel Oniga and Tina Mba, among others.

James Bond's Movie, No Time To Die Returns
The new James Bond's movie, No Time To Die, recently became the latest blockbuster to be pushed into next year as the movie industry struggles to get back to business amid coronavirus pandemic.
Bond's exit leaves Wonder Woman 1964 currently set to debut in December on Christmas day as one of the few big movies still on the 2020 slate. Other big budget flicks including Marvel's Black Widow and a top gun sequel also have been delayed until next year.
'No Time To Die' from MGM and Comcast corp's universal pictures originally was set to hit the big screen in April 2020, before being delayed until November. The new date is April 2,2021.A fast and furious sequel scheduled for that date was moved to May 28,2021.
The movie studios and producers, Michael G.Wilson and Babara Broceli said the bond, film was delayed in order to be seen by a world wide theatrical audience.
" We understand the delay will be disappointing to our fans, but we now look forward to sharing 'No Time To Die' next year, they said on official James Bond's twitter account.
The decision follows a disappointing effort to set Americans back into multiplexes after the pandemic shuttered cinemas world wide in March. While AMC entertainment Cine world PLC and others have re- opened, many locations and crowds have been seen in theatres in many markets of New York and Los Angeles remain shut.
Studios are having to continually confront the hard facts of a very challenging market place, said Cormscore senior media analyst, Paid Dergatabedian. But he added that the Bond delay showed that producers believe theatres were preferred destinations for the film.
Some movies have skipped theatres and headed straight to streaming services, the Bond franchise is one of the world's most lucrative with 2015's Spectre raking in $ 880 million at the box office world wide, while Skyfall in 2020 grossed more than $ 1 billion globally.
'No Time To Die' which cost an estimated $ 200 million to produce, marks actor Daniel Craig's last outing as agent 007.