COVID-19: Entertainment Industry Sustained By Internet – Young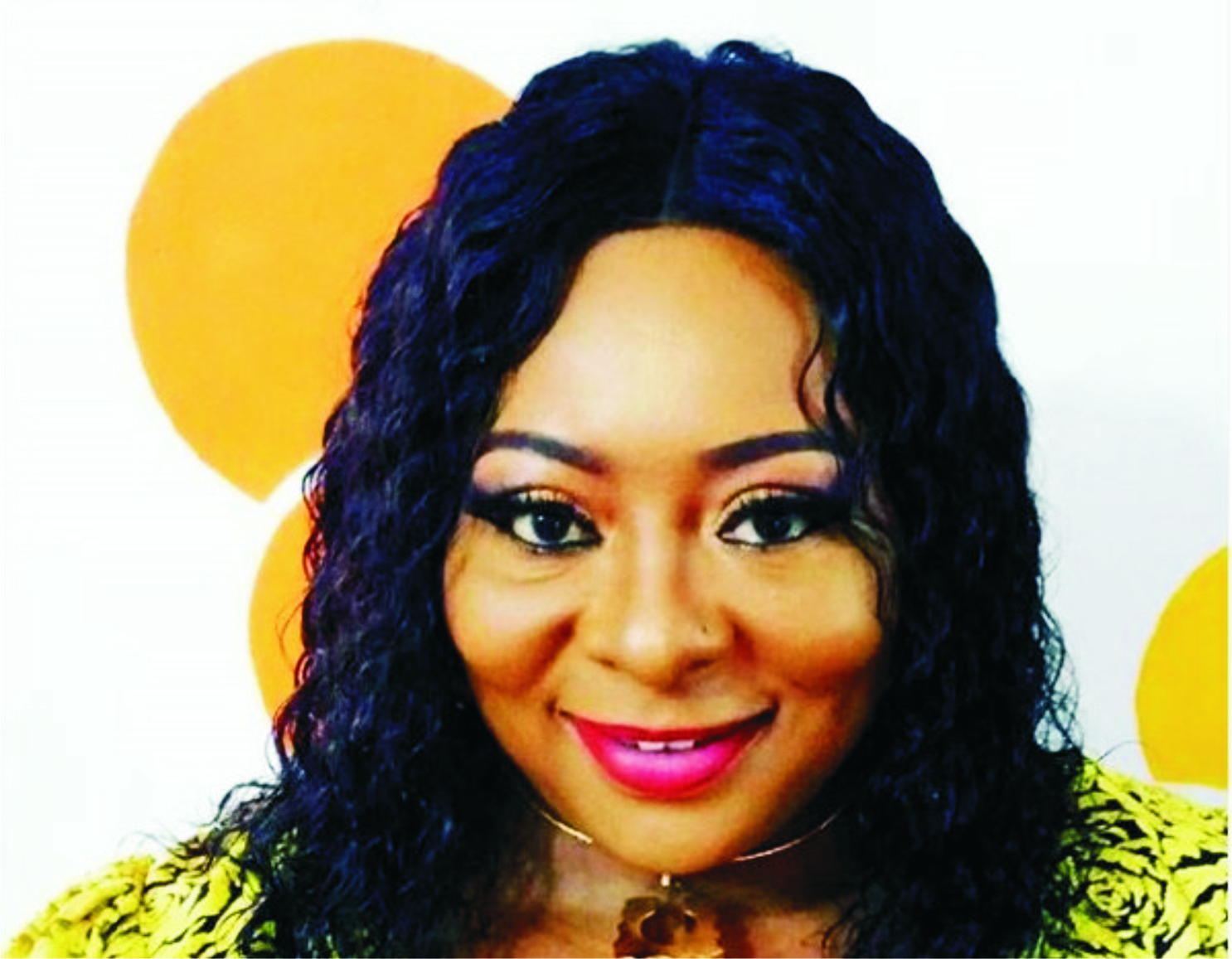 As the lockdown continues to paralyse activities, Veteran Nollywood actress, Gloria Young, on Monday said though the industry was hit by the ongoing COVID-19 pandemic, the only option was internet.
She noted that the only option for the Nigerian Entertainment industry to be sustained during the lockdown was production through internet. She noted that President Mohammadu Buhari had imposed a lockdown order on Lagos and Ogun States as well as Abuja while some other states complied to control the spread of the pandemic.
The lockdown had however put all activities on hold including, entertainment whereby Association Coordinators directed that all productions be put on hold. She noted that these cancellations had caused several loses to producers and the entire industry.
She said several entertainment activities had an alternative, however, the veteran actress and a master of ceremony (MC) said only the usage of online platforms could replace the stage and further sustain the entertainment industry.
Young said the entertainment industry being the highest employer of labour, had been highly affected and needed the internet to avert further damages.
"Most people in the industry would go hungry if we sit down and don't find an alternative within the confines of our homes to get the industry going, this is the best time entertainment is highly desired because it is the alternative medium for stress and frustration", she said.
According to her, when people stay at home, they need to relay with their phones and television and we are the ones to provide the desired entertainment. She added that meetings had also been holding through the internet on the way forward after the Coronavirus pandemic.
The coronavirums pandemic has affected all forms of the economy including, the entertainment sector which is the greatest employer of labour.
"Though all productions of films and radio have been put on hold, internet meeting to plan the way forward for sustenance is a known fact that after this pandemic is over, we know that our life will not be the same again.
"We hope to use the internet to a greater degree in subsequent productions following the current experiences we are pushing through", Young said.
She noted that in spite of the ongoing challenges, Nigerians should faithfully abide by the lockdown order to support the government in ensuring a safe society.
Why Women In Nollywood Have More Money Than Men – Linda Osifo
Ebony Nigerian actress, Linda Osifo has opened up on why women in the movie industry are more successful than their male counterparts.
When asked why women do better, have more cars than the men in the industry, Osifo, speaking during an interview with Ebuka Obi-Uchendu on Rubbing Minds, said there are so many more avenues for women to make money than men.
According to her, actresses have ambassadorial deals from wig brands, skin care, clothing brands, which is why some of them have more money than men and are able to acquire houses.
Linda said,
Quote
"As a woman compared to a man I have more options to get more jobs than a man.
"I can advertise hair, wigs, shoes and a wide range of clothes from brands which most men cannot. The ratio of men to women is 1:3 which makes the market wider for us.
"I've become a brand ambassador to skincare brands and that's an industry that men don't dominate and conquer so this is how women are more successful.
"Women have more opportunities to make money."
The 29-year-old actress said the mentality of the society that a woman can't make it on her own is the reason for the rumours that most actresses have illicit affairs.
Quote
"I've come to understand that society has the mindset that most women can't succeed on their own. It's a big problem because there are many women who are doing so much for themselves," she added.
She noted that social media plays an important role in an actor's career because we are in a digital world but talent sustains your success.
Quote
"The more people on social media platforms, the more you can market to them, but at the end of the day talent sustains success," she said.
The Voice Nigeria 3: How Darey Pushed Esther To Victory
The Voice Nigeria Season three came to a crescendo last Saturday night when 23-year-old Esther Benyeogo emerged as the winner of the music reality TV show.
With Esther's victory at the keenly contested competition, Darey Art Alade has engraved his name on the list of the Voice Nigeria coaches whose talent emerged winners.
The journey to victory for Esther began with a blind audition that had a total of 32 talents performing to get the attention of any coach in order to get a turnaround.
In the third week of the show, Esther made her first appearance at the blind auditions. Her rendition of Andra Day's 'Rise Up' erupted the first teary emotion on the show as coaches Darey, Waje and Falz turned to canvass for her acceptance into their teams. After her rendition of the song, Waje couldn't hold back her tears as she got emotional and cried while heaping accolades and commendations on the graduate of the University of Benin.
Settling into Team Darey with Rachel, Ayomikun, Jeremiah, Blescene, and Dapo, Esther made no mistake of saving her powerful voice for the last round, she displayed her dexterity and brilliance from the knockouts where she was sent straight to the battles after her rendition of Westlife's 'Flying Without Wings.'
The Delta indigene didn't settle for less as she conquered Jeremiah on the battlefield to qualify for the live show.
Her final performance at the grand finale elicited cheers and claps from the studio audience.
Though not new to winning singing competitions, Esther says, winning The Voice Nigeria 3 is special because she's recognised for her singing abilities.
"I am grateful to The Voice Nigeria and my fans out there for this amazing experience. It has been my utmost joy to come on your screens every week and share my gift on such a huge platform. This win is even more special for me because it is one thing to know you have a gift, but it means everything to be recognised for that gift. I must however give thanks to God without whom I would not be here today and also appreciate my family and friends for their love, support, and prayers," she stated.
With every of her step, Darey couldn't help but shower accolades on Esther, who had won God's Children Great Talent Season 7 contest in 2017 at age 19, after she emerged first runner-up in the Next Big Teen talent in 2012.
"Of course, I am thankful to my Coach, Coach Darey, for making my time here truly rewarding, and for equipping me with the skills to give this my best shot," she said of her coach.
I Hope Nobody Else Dies Before PSquare Reconcile – Ayo Animashaun
Media entrepreneur, Ayo Animashaun, has urged former PSquare duo, Peter and Paul Okoye, to settle their differences and not wait until they lose another person.
The executive producer shared a photo of members of the defunct Plantashun Boyz, 2face Idibia, Blackface and Faze after they had made peace at the 'Night of Tribute' in honour of late Sound Sultan in Terra Kulture, Lagos State on Sunday, July 25, 2021.
The singers were at some point called upstage and urged to reconcile as a way to honour the late singer, who was their bosom friend and colleague.
They agreed, embraced peace and even performed their classic songs together on stage.
Holding photo of the Plantashun Boiz which he described as his 'picture of the month', Animashaun called on the Okoye twin brothers to follow suit while hoping they do not lose any life before they eventually do the needful.
He wrote: "My picture of the month….I hope we don't lose another life before @iamkingrudy and @peterpsquare realise it's their turn to bury the hatchet. @therealblackfacenaija @fazealone @official2baba."