Coronavirus Has Taught Us To Be Humble – Bekele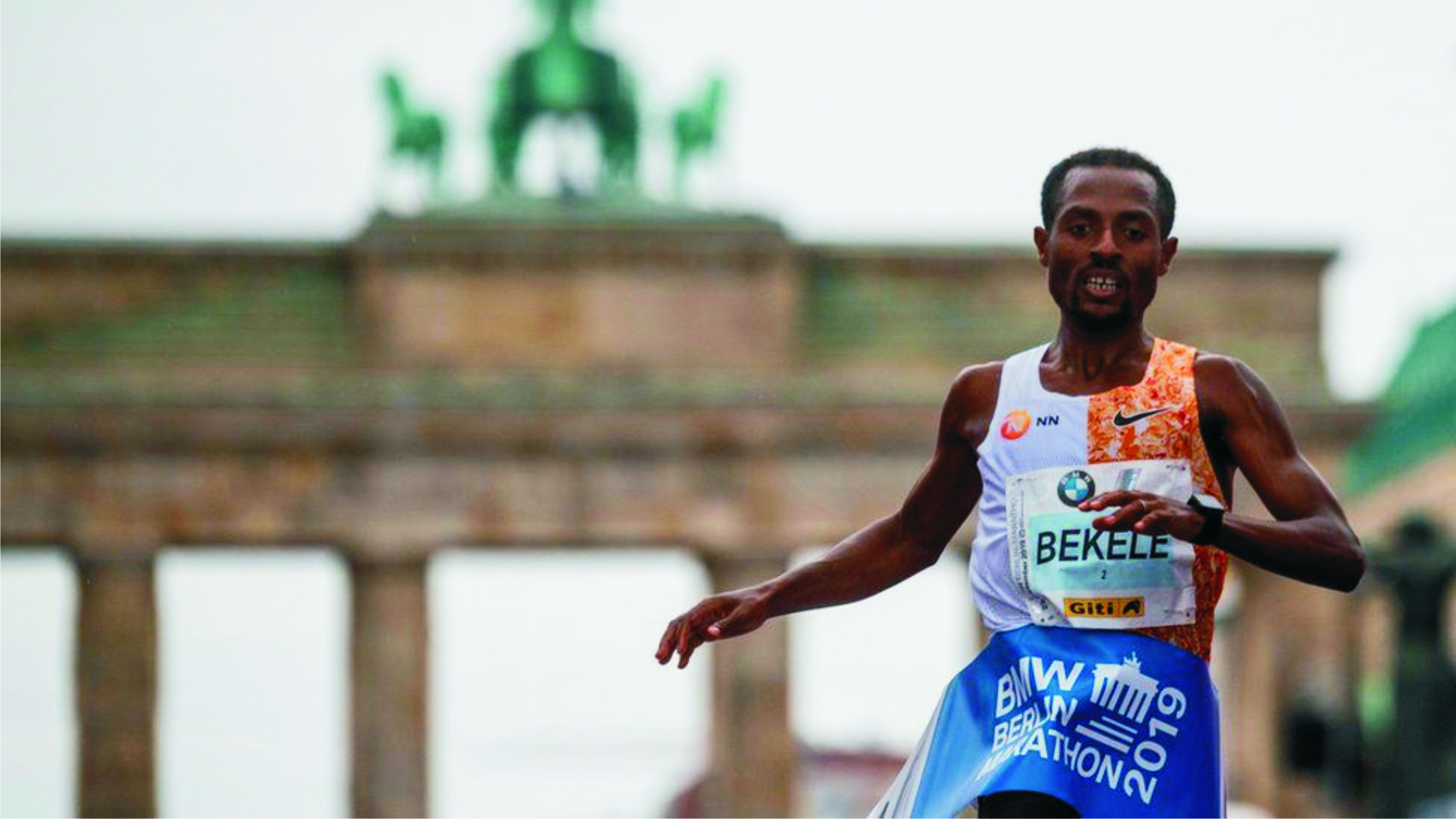 Kenenisa Bekele was more than ready to line up this Sunday for the 40th edition of the London Marathon.
"I was in a very good position and I felt comfortable," Ethiopian Bekele, the world's second-fastest marathon runner, says.
As part of his build up to London, the Ethiopian had won the London Big Half on 1 March, posting a new course record of one hour and 22 seconds.
But the London Marathon is not going to happen, at least, not this April. Coronavirus has taken over.
Nevertheless, Bekele is not so much affected by the postponement of the race, as by the worldwide coronavirus crisis, and the feeling of how vulnerable human beings are.
"I worry about the future. I worry about the famine that follows. We are in a lockdown in Ethiopia, but staying inside is a luxury that many cannot afford," Bekele says.
"But I believe we will survive this storm. Humanity has done it before and overcome many great disasters before. But it will not be easy."
Ethiopia is one of the countries in Africa affected by the virus. As at press time, the East African country has recorded 116 positive cases.
It is something that has made Bekele not only speak out, but act. One of Ethiopia's most decorated athletes – he has three Olympic gold medals, two in 10,000m and one in 5000m, and holds the world records in both events – has given out his hotel in Sululta, 25 minutes outside Addis Ababa, to be used for coronavirus patients.
"I hope people can use the rooms that I have in my hotel in Sululta; I have space there," he explains.
"I want to offer them on my costs to help out in this highly contagious and still mysterious virus that is harming the health and lives of people greatly."
Bekele says with the global crisis growing rapidly and pressure piling up everywhere, everyone needs to stand for each other.

Underdog Tag Motivated Win Against Abia Warriors -Stone
Jigawa's two-goal hero in the 3-1 win away at Abia Warriors on Wednesday, Samuel Stone, says their victory was propelled by the continuous tagging of his side as underdogs in the Nigeria Professional Foot-ball League (NPFL).
Stone, whose goals in the 74th and 85th minutes aided Gilbert Opana's men to their first win away from home since April 2008, in a chat with Tidesports source, reflected on his team's victory against the Umuahia side, describing it as a tip of the iceberg.
"I needed to score to regain my confidence. I missed out on the starting eleven against Rangers due to injury and the result was quite disappointing. We needed to make a statement here today.
"I aim to help Jigawa to a better position, not minding the fact that many people refer to us as underdogs. We are determined to prove them wrong and remain in the premier league", he said.
On his team's aspiration for the season, Stone said he had a personal desire to see his team rub shoulders with the big teams while aiming for a perfect end to the campaign.
"Every player wants to win something for his club. Asides from keeping our place in the league, it is also my desire to see the team be in the top three and earn a continental ticket by end of the season. This can be achieved through hard work and dedication. If we are consistent with this sort of performance (against Abia Warriors), that dream is achievable", he posited.
The former Go Round FC and Kano Pillars for-ward will be key to Jigawa's fortunes in the new campaign, as the team looks forward to better last season's one goal per game average ratio (25 goals from 25 games), which pecked them most-ly in the relegation zone.

NPFL: Martins Eyes Top Goal Scorers Award
With three goals in four matches so far this season, Lobi Stars striker, Ossy Martins, believes he could end the season as the league's top scorer for the 2020-21 Nigeria Professional Football League (NPFL).
Martins benefited from good positioning to put Lobi Stars ahead on the 77th minute in Wednesday's 2-2 draw away at Sunshine Stars. The goal was Martins' third of the current season and puts him halfway through his best ever goal return of six goals in 2018-19 NPFL campaign.
And having bagged a goal in three consecutive games this season, few would doubt Martins achieving his target.
"I have doubled my efforts and put in more work. My target is to be the highest goal scorer this season and I believe I am going to make it," he told Tidesports source.
The three goals put Martins joint-top of the goal scorers list after four rounds of matches this season and the former Rivers United striker is quick to praise the influence of teammates and head coa-ch, Kabiru Dogo, at Lobi Stars for his newly found form.
"My motivation is my teammates. They keep telling me that I should keep pushing and I can be the highest goal scorer this season and I took that to heart," he said.
"I have always wanted to play for the coach ever since I was playing for ABS FC. So when I joined Lobi Stars, I made up my mind to play my heart out for him," he concluded.

NNL: Gateway United Set To Tackle Cometh FC
Gateway United FC of Ogun State will kick start its 2020/2021 Nigeria National League campaign on the road against Joy Cometh FC at the Agege Township Stadium, Lagos on Saturday, January 30, 2021.
The gateway team, along-side another Ogun State-based outfit, Remo Stars, fall in group B2 (Southern Con-ference) in contention with Bayelsa United, Bendel Insurance, Joy Cometh FC, Crown FC, J Atete FC, Apex Keane FC, Ibom Youth FC, FC One Rocket, Godosky FC, Bayelsa United FC, Abia Comets and Jossy FC
The matchday 1 fixtures and the groupings were released by the media team of the Nigeria National League after the Annual General Meeting (AGM) of the Second tier league which was held on Friday, January 15, in Abakaliki, Ebonyi State, where the draws were made in the presence of representatives of all 46 teams.
While the Hakeem Busari tutored side will trade tackles with Joy Cometh FC in the opening fixtures of Group B2, Crown FC will welcome Jossy FC in Ogbomoso, J Atete hosts Abia Comets in Warri, Bayelsa United will visit Apex Krane, Remo Stars entertain Godosky FC just as Ibom Youth FC will size up FC One Rocket in Akwa Ibom.