Lockdown: Online Educational Programmes 'll Benefit Only Few Students -Experts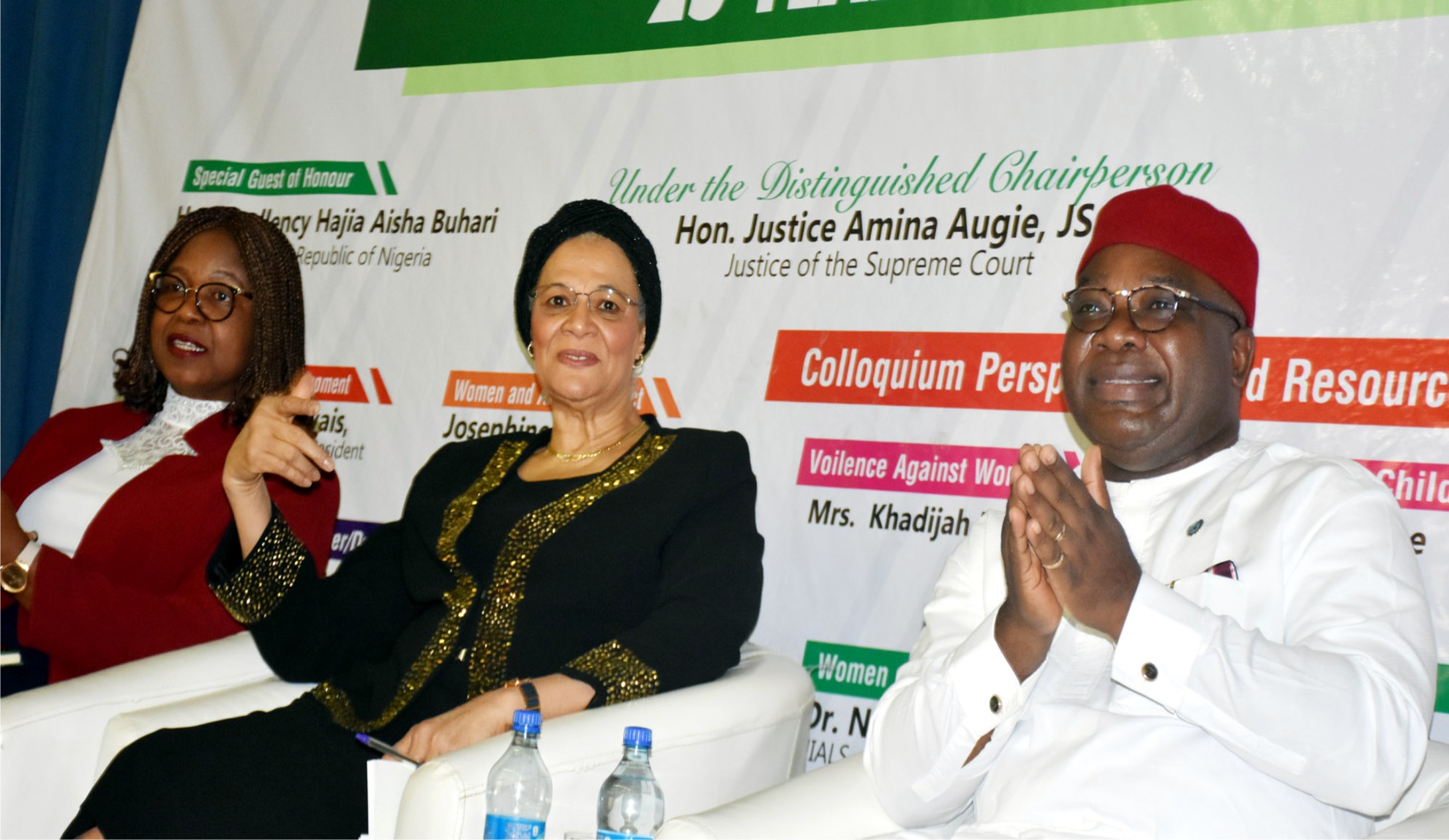 Some educationists in Ibadan has said only few students will benefit from online educational engagements being carried out in some parts of the country due to the lockdown.
The experts told newsmen that many students would not benefit from the online educational initiatives due to lack of infrastructure.
Mr Kayode Adeyemi, the President of the National Association of Proprietors of Private Schools (NAPPS) in Oyo State, said power supply critical to the success of the online engagement as well as monitoring of the students to ensure they follow through with the programme were lacking.
Adeyemi said though the government and some private school operators had engaged students with online educational programmes, the impact would continue to be minimal due to the current challenges in the country.
"In terms of quality, even if you do online engagement, it cannot be as effective as being in the classroom or having teachers whom the students are familiar with and who have authority to teach them.
"Even at the online engagement level, we still have students who can't login due to lack of data, some have flat batteries while some parents would claim they are not aware of the arrangement.
"Some schools that are very passionate in getting things done, however, go the extra mile to call parents to make sure that they have data," he said.
According to Adeyemi, money to recharge data is also a challenge as many homes are managing their finances at this period.
"The priority of an average household now is on how to feed the family and survive the lockdown, not really to expend money on data or fuel to power television or radio.
"Some students will be given assignments online only for them to call back and say they didn't see it clearly, some of them will not even respond or they would complain of network issue.
"That is the platform we say we want to migrate to because of lockdown. This alternative can only work for about 45 per cent of students who are serious minded and have the means," he said.
Also speaking, Prof. Adams Onuka, an Education Evaluation Expert at the University of Ibadan, described the development as ' fire brigade approach' due to lack of infrastructure to make it effective.
He noted that those in the rural areas would be left out as only the elites would benefit the most from the engagement.
The don said: "This is something that should be systematically planned and executed.
"The engagement is not taking into cognisance those whose means of livelihood had been affected and those in the rural areas who don't have access to electricity supply.
"Though, it is a laudable idea but it is being done at a wrong time because we are not prepared for it and the people are not equipped for it as there is no provision for it to be successful.
"Most of the government's resources now are spent on health care, There is no structure on ground to execute this, even radio that is not costly, some people might not have access to it in the villages.
" What infrastructure do we have in place for its success?"
He, however, enjoined the government to use the occasion of COVID-19 pandemic to overhaul critical sectors such as health, education and infrastructure.

University To Confer Honorary Doctorates On Recipients, March 27
The 2021 edition of Prowess University's honorary doctorate awards earlier slated for February 27, at the University of Abuja, would now hold on March 27.
The African Representative of the university, Prof Eze Nwuba, announced the new date in a statement he made available to journalists in Abuja, on Saturday.
Nwuba said that the resolve of the governing council of the University of Abuja to make use of all available halls in the university was the reason for the postponement.
"This according to the university is in compliance with Covid-19 safety measures to allow social distancing during the period of examination."
He said that the postponement would further give room for more participants in this year's edition of the honorary awards.
The African Representative, who reiterated the need for total compliance to Covid-19 safety measures, said more Nigerians in leadership would be conferred with Fellowship induction and investitures.
Nwuba added: "this year's selection is unique because it cuts across all careers and the indices used were strictly based on merit.
"Listed for the fellowship induction are, Dr Paul Ndi, Prof Amani Peniel, Dr Ayo Festus, Prince Chukwuemeka Uba.
"Others are, Mr Thomas Madi, Chairman, Adamawa Pensions Board, David Kente. member North East Development Commission, Mr Dishi Khobe, Commissioner for Agriculture, Adamawa state, among others.
Nwuba said that all the expected recipients of the honorary awards had distinguished themselves in the service of humanity.
Prowess University is a U.S private university based in the state of Delaware.

NAPTAN Wants Maximum Security In Schools
The National Parents/Teacher Association of Nigeria (NAPTAN) yesterday appealed to governments at all levels to ensure maximum security in schools across the country.
NAPTAN's President, Alhaji Haruna Danjuma, said in a statement made available to newsmen, that the spate of attacks and kidnappings in schools have become a serious cause of concern for parents, teachers and school administrators.
Danjuma further said that governments at all levels must make concerted efforts to address the protracted security challenges affecting all sectors of the nation's economy.
He said that parents were still in shock over the recent kidnapping of students and teachers at Government Secondary School Kagara in Niger State, while others were living in fear.
He urged the Federal and the Niger State Governments to expedite ongoing efforts to facilitate the immediate release of the students and teachers.
"We commiserate with the government and people of Niger State, particularly parents of the innocent students that were kidnapped.
"We are, therefore, calling on the government at all levels to do the needful and address the unending security challenges holding the country back and preventing it from making progress.
"The government should employ both human and material resources to address kidnappings, banditry and all criminal activities in the country," he said.
He also appealed to relevant stakeholders to assist schools within their domain on intelligence gathering and surveillance to avert future occurrences.

Stakeholders Charge Varsities, Others On Institutional Memories
Dean, School of Transport and Logistics at the Lagos State University (LASU),Ojo, Prof. Samuel Odewumi, has urged tertiary institutions to retain their good institutional memories.
He said such would enhance progressive and cumulative development of higher institutions in the country.
Odewumi,  a Professor of Transport and Environment,  said this  at a virtual  book presentation to celebrate Prof. Peter Okebukola 's  70th birthday on Saturday in Lagos.
The title of the book is: "Prof. Peter Okebukola at 70: Media Dialogue on Pivotal Issues in Higher Education Development in Nigeria".
The Tide gathered that Okebukola  who clocked 70 on February.17 is  a distinguished Professor of Science and Computer Education.
He was also a former Executive Secretary,National Universities Commission(NUC) and  the Director of the World Bank-funded Africa Centre of Excellence for Innovative and Transformative STEM Education at LASU.
The book contains 795 pages and were put together by some editors and contributors in higher education such as: Prof.Sola Akinrinade, Provost ,Anti-Corruption Academy of Nigeria and  Prof. Samuel Odewumi,the Dean, School of Transport and Logistics, Lagos State University.
Other contributors include, Prof. Anthony Kola-Olusanya,Deputy Vice Chancellor, Academic, Research, Innovation and Partnerships (ARIP), Osun State University; Sir John Daniel, the former Assistant Director-General of UNESCO and  Prof. Olarenwaju  Fagbohun,  the immediate past Vice Chancellor,LASU.
Odewunmi  said that retaining institutional memory is very important rather than the  usual disjointed and sporadic approach to the management of public sector agencies.
"The phenomenon of succeeding chief executives abandoning projects and initiatives of their  predecessors is unfortunately  and also  it is an alarming feature of many higher educational institutions in the country.
"Addressing this issue through the lenses of  the Okebukola initiatives at the NUC is, especially,  critical given the dire straits in which we are as a country.
" This is also with regards to resources that should not be frittered away through constant restarting of programmes at the inception of every new administration," Odewumi said.
He added that Okebukola had at least 61 university system-wide initiatives and 33 NUC-internal initiatives during his five-year tenure as  the Executive Secretary of the NUC between 2001 and 2006.
"These are major landmark initiatives not perfunctory; they are impactful actions in the day to day leadership of the institution.
"This is, no doubt, revolutionary by any standard. It is a reflection of the prodigious capacity to think and execute. Okebukola is simply phenomenal.
"Okebukola did not win his laurels in propagation of knowledge and pillar of e-learning for nothing, he really earned it," Odewumi said.
Also, Prof. Is'haq Oloyede, the Chief Executive, Joint Admissions and Matriculation Board(JAMB),  said that tertiary education in Nigeria had over the years been a centre of cacophony with reference to policy formulation and implementation.
Oloyede said that such cacophonies border on the scope, landscape, mandates and regulatory agencies of tertiary education in Nigeria.
"They also include the unnecessary furore on the UTME cut-off marks and qualifications for admissions into tertiary institutions as well as the dynamics of rewards for achievements and others.
"It is emphasised that the whole tertiary education subsector requires a holistic overhaul in terms of nomenclature, organisation and functionality.
"I recommend a structural reorganisation of the current Ministry of Education as well as some agencies within its supervision as a way of revamping higher education in Nigeria," he said.
The celebrator, Prof. Peter Okebukola, in his remarks said that all the essays in the   book were put together for yesterday, today and the  future of higher education in Nigeria.
Okebukola said that the book contained major key points needed to tackle  challenges facing higher education.
He said, "There is a global burden of quality assurance in the  different sectors not only  in education and Nigeria education system does not present a worst cast scenario.
"I urge governments and stakeholders in the  educational  sector to reduce or wrestle down corruption in the  system so that more money will be injected into the universities," he said.
It was also gathered that  a former President, Chief   Olusegun Obasanjo, wrote the foreword to the book and Prof.Idowu Olayinka, the immediate past Vice-Chancellor,University of Ibadan, reviewed the book