Lockdown: Online Educational Programmes 'll Benefit Only Few Students -Experts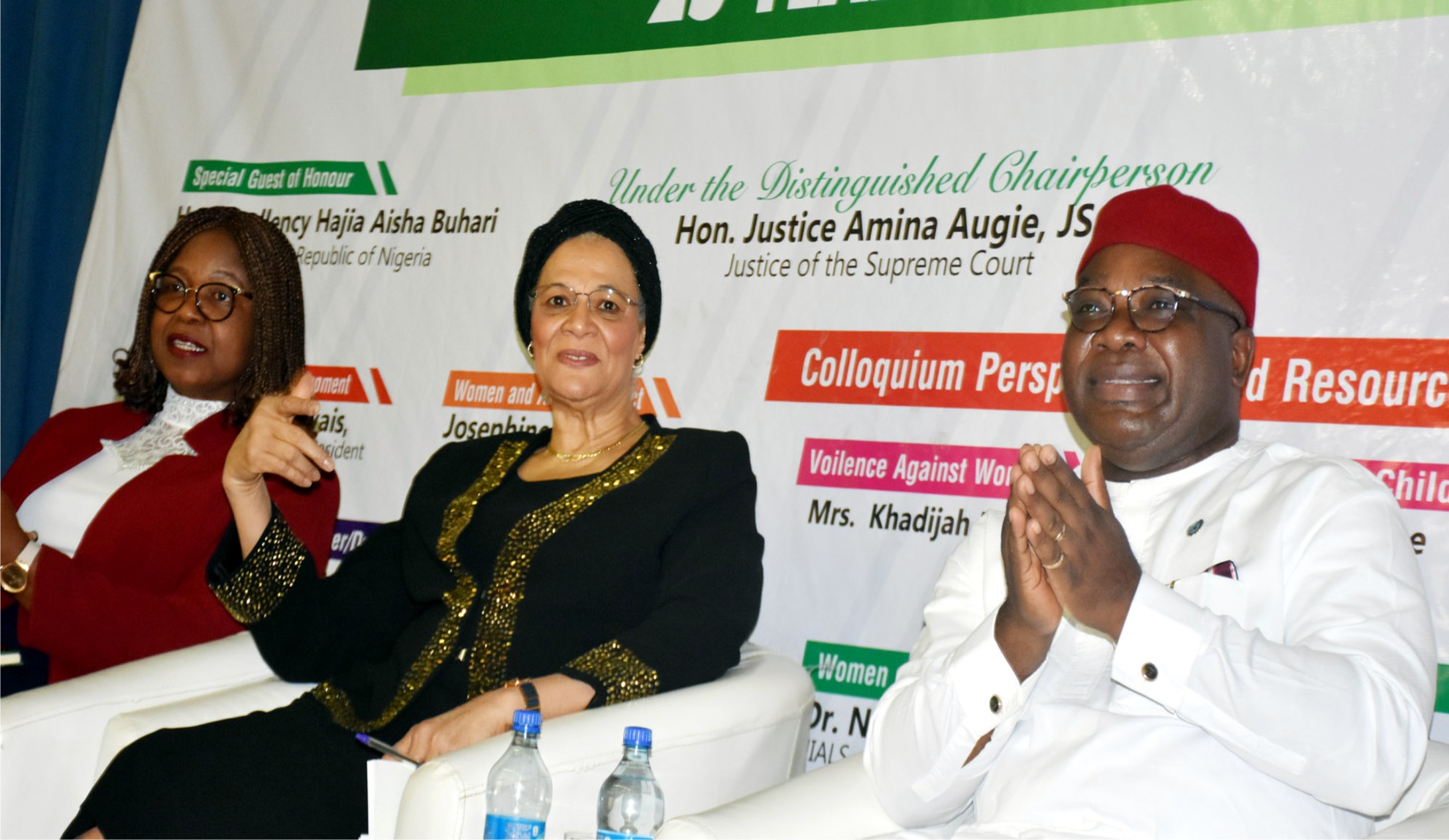 Some educationists in Ibadan has said only few students will benefit from online educational engagements being carried out in some parts of the country due to the lockdown.
The experts told newsmen that many students would not benefit from the online educational initiatives due to lack of infrastructure.
Mr Kayode Adeyemi, the President of the National Association of Proprietors of Private Schools (NAPPS) in Oyo State, said power supply critical to the success of the online engagement as well as monitoring of the students to ensure they follow through with the programme were lacking.
Adeyemi said though the government and some private school operators had engaged students with online educational programmes, the impact would continue to be minimal due to the current challenges in the country.
"In terms of quality, even if you do online engagement, it cannot be as effective as being in the classroom or having teachers whom the students are familiar with and who have authority to teach them.
"Even at the online engagement level, we still have students who can't login due to lack of data, some have flat batteries while some parents would claim they are not aware of the arrangement.
"Some schools that are very passionate in getting things done, however, go the extra mile to call parents to make sure that they have data," he said.
According to Adeyemi, money to recharge data is also a challenge as many homes are managing their finances at this period.
"The priority of an average household now is on how to feed the family and survive the lockdown, not really to expend money on data or fuel to power television or radio.
"Some students will be given assignments online only for them to call back and say they didn't see it clearly, some of them will not even respond or they would complain of network issue.
"That is the platform we say we want to migrate to because of lockdown. This alternative can only work for about 45 per cent of students who are serious minded and have the means," he said.
Also speaking, Prof. Adams Onuka, an Education Evaluation Expert at the University of Ibadan, described the development as ' fire brigade approach' due to lack of infrastructure to make it effective.
He noted that those in the rural areas would be left out as only the elites would benefit the most from the engagement.
The don said: "This is something that should be systematically planned and executed.
"The engagement is not taking into cognisance those whose means of livelihood had been affected and those in the rural areas who don't have access to electricity supply.
"Though, it is a laudable idea but it is being done at a wrong time because we are not prepared for it and the people are not equipped for it as there is no provision for it to be successful.
"Most of the government's resources now are spent on health care, There is no structure on ground to execute this, even radio that is not costly, some people might not have access to it in the villages.
" What infrastructure do we have in place for its success?"
He, however, enjoined the government to use the occasion of COVID-19 pandemic to overhaul critical sectors such as health, education and infrastructure.

Schools' Resumption: A'Ibom Reshuffles Attendance Days, Dates
Akwa Ibom State Government has announced its plans to stagger school days for Secondary schools with a population of over 2000 students.
The categorisation, according to the state government, is to avoid congestion and overcrowding of classes as full academic activities commence today for secondary schools and October 5th for primary schools.
The Secretary to State the Government and Chairman COVID-19 Management Committee, Dr Emmanuel Ekuwem, in a press briefing last Wednesday said students in JS1-JS3 will attend schools on Mondays to Wednesdays while SS1 -SS2 will attend from Thursdays to Saturdays between the hours of 8am and 2pm.
He said, "Primary six pupils had already resumed classes on Monday, September 21 while Primaries 1-5 are to resume on Monday, October 5, 2020 and end 14th November 2020.
He said the SS1 students would resume today and proceed on holiday from 6th-15 November 2020 and the JS1-SS1 will resume September 28 and end November 14.
"All schools will resume for the first term 2020/2021 academic year on November 16 and end January 30th, the second term will resume February 1, 2021 and end on Thursday 1st April 2021 for the Easter break. All schools are to resume for the third term of the 2020/2021 session on Monday 19th 2021 and end on Friday 23rd July 2021.
"First term 2021/2022 session will commence on 13th September 2021 and end on 17th December 2021.
The SSG assured that COVID-19 had significantly reduced in the state as a total number of active cases stood at eight, while the last tests of 75 persons produced no positive cases.
Ekuwem, however, advised parents and guardians to provide facemasks for their children as the state government would continue to follow the COVID-19 protocols earlier laid out for the reopening of schools.

Firm Unveils Educational Software For Students
The software, BrainFriend Educonnect, has been described as a tech product developed to prepare students in the country against examination malpractice.
The Managing Director, Cinfores Limited, Mr Ibifuro Asawo, says, "The major cause of examination malpractice is ill preparation. When there is ill preparation, students resort to cheating in examinations, but if students are better prepared for examinations, they would not consider malpractice and that is exactly where we come in. This improved product is built to prepare students adequately in all subjects, assess their assimilation and score them accordingly.
"Our product has video lessons with live teachers to complement what teachers do in classrooms. It also has an assessment section after learning to evaluate the level of students' assimilation of each topic taught. It also has a virtual laboratory for pupils to carry out their experiments with the same physical experience."
"Brainfriend has provision for a virtual study group where students link with the study partners across the country. With all these provisions, examination malpractice would be a thing of the past."
The Director, Finance and Administration, Cinfores Limited, Nwogu Ikechi, said the goal of the company was to redefine education in Nigeria using technology.

RSUBEB Enrolls 36,015 Pupils In BESDA Programme
The authorities of Rivers State Universal Basic Education Board (RSUBEB), Port Harcourt, say a total of 36,015 pupils across the 23 local government areas of the state have been enrolled into the BESDA programme in the state
The Director, Research, Planning and Statistics of the state UBE board, Evangelist Emmanuel Ogbugo disclosed this while giving the scorecard of the programme during a one-day training/capacity workshop organised by the board to create and train LGA safeguards regulatory team held at St Andrew's Anglican Primary School in Port Harcourt over the weekend.
Ogbugo, while giving the scorecard, said out of the 36,015 pupils enrolled into the programme, 18,430 were girls' while 17,585 were boys, adding that the figure represents 32% of the 110,654 out-of-school children in the state as captured in the NEDS 2015 data report
According to him,1,225 facilitators have so far been engaged ,14,400 jolly phonics books distributed , 40,000 free school uniforms, ,40,000 free school sandals as well as 1800 other supplementary reading books have also been distributed across the 15 participating LGAs in the state.
He averred that the achievements recorded by the state BESDA team was due to collaborative support from non-governmental organisations (NGOs) and civil society organisations in the state, adding that over 13.2 million children were out of school across the country.
He described the BESDA programme as introduced by the World Bank, the Federal Government, UBEC and the state government as an interventionist approach to ensure that every child in the country has access to education .
"All hands must be on deck to ensure that those roaming the streets are brought back to school because they are the ones constituting environmental problems in the society," he stated.
Also speaking, the Director, Social Mobilisation (DSM) and the BESDA team leader in the state, Mr Ogwe Ibe in his opening remarks said the essence of the workshop was to train the safeguards regulatory teams across the 23 local government areas on the BESDA environmental and social safeguard rules with regards to BESDA programme and its implementation
He said similar workshops had been held to disseminate proper information on BESDA environmental and social safeguards programme, adding that BESDA programme was designed to enable every child have access to education and reduce environmental hazards in the society.
Delivering a lecture on the topic: Addressing Violence or Abuse 'Against Children,' the Director, Legal/Administration, Barr Karibi George said violence against children ranges from emotional, physical and sexual abuses, adding that children were at risk of violence from other students, teachers or older youths either at school or at home.
By: Akujobi Amadi