Lockdown: Online Educational Programmes 'll Benefit Only Few Students -Experts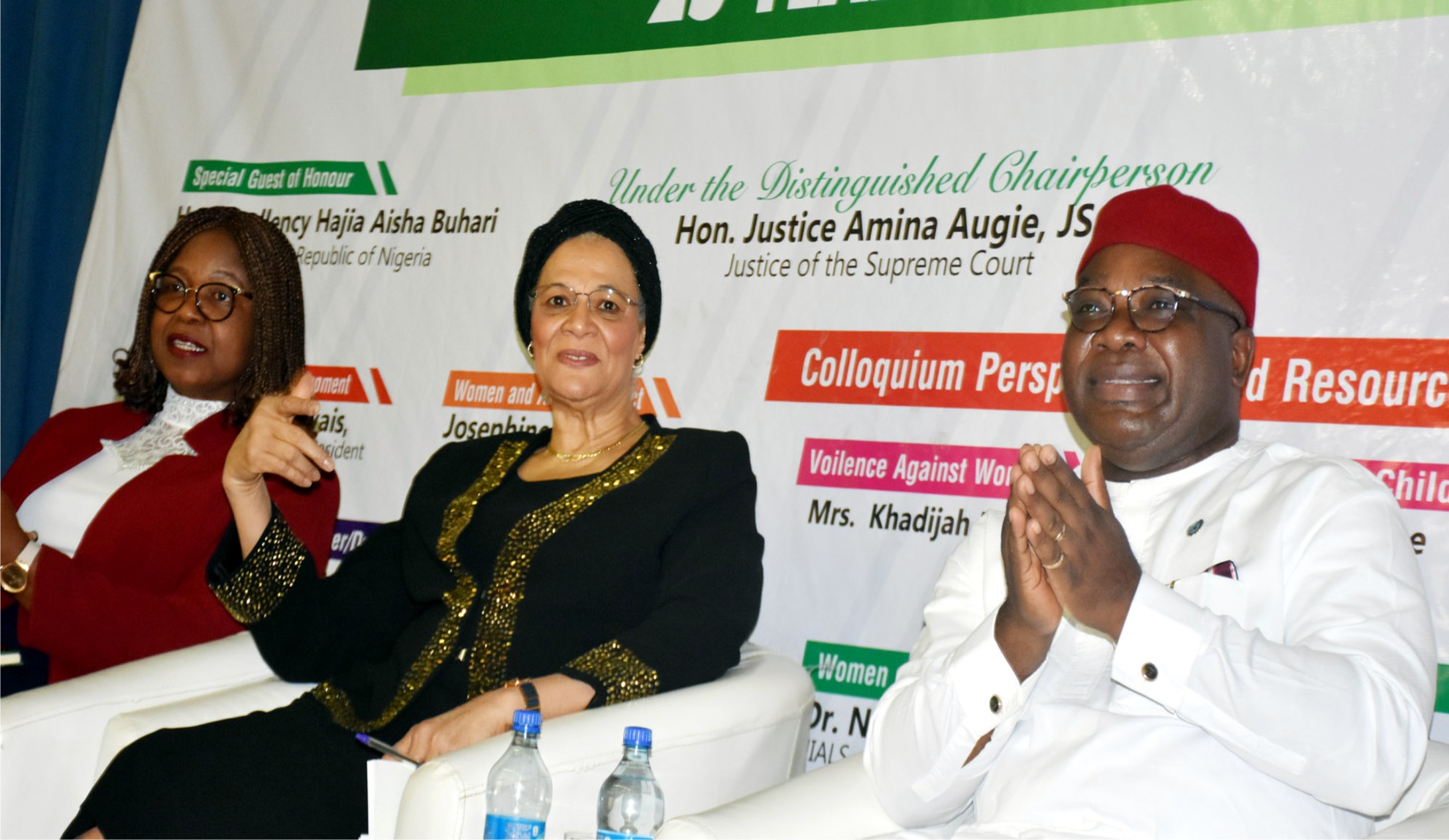 Some educationists in Ibadan has said only few students will benefit from online educational engagements being carried out in some parts of the country due to the lockdown.
The experts told newsmen that many students would not benefit from the online educational initiatives due to lack of infrastructure.
Mr Kayode Adeyemi, the President of the National Association of Proprietors of Private Schools (NAPPS) in Oyo State, said power supply critical to the success of the online engagement as well as monitoring of the students to ensure they follow through with the programme were lacking.
Adeyemi said though the government and some private school operators had engaged students with online educational programmes, the impact would continue to be minimal due to the current challenges in the country.
"In terms of quality, even if you do online engagement, it cannot be as effective as being in the classroom or having teachers whom the students are familiar with and who have authority to teach them.
"Even at the online engagement level, we still have students who can't login due to lack of data, some have flat batteries while some parents would claim they are not aware of the arrangement.
"Some schools that are very passionate in getting things done, however, go the extra mile to call parents to make sure that they have data," he said.
According to Adeyemi, money to recharge data is also a challenge as many homes are managing their finances at this period.
"The priority of an average household now is on how to feed the family and survive the lockdown, not really to expend money on data or fuel to power television or radio.
"Some students will be given assignments online only for them to call back and say they didn't see it clearly, some of them will not even respond or they would complain of network issue.
"That is the platform we say we want to migrate to because of lockdown. This alternative can only work for about 45 per cent of students who are serious minded and have the means," he said.
Also speaking, Prof. Adams Onuka, an Education Evaluation Expert at the University of Ibadan, described the development as ' fire brigade approach' due to lack of infrastructure to make it effective.
He noted that those in the rural areas would be left out as only the elites would benefit the most from the engagement.
The don said: "This is something that should be systematically planned and executed.
"The engagement is not taking into cognisance those whose means of livelihood had been affected and those in the rural areas who don't have access to electricity supply.
"Though, it is a laudable idea but it is being done at a wrong time because we are not prepared for it and the people are not equipped for it as there is no provision for it to be successful.
"Most of the government's resources now are spent on health care, There is no structure on ground to execute this, even radio that is not costly, some people might not have access to it in the villages.
" What infrastructure do we have in place for its success?"
He, however, enjoined the government to use the occasion of COVID-19 pandemic to overhaul critical sectors such as health, education and infrastructure.
Ikpeazu Charges Stakeholders To Sustain, Improve Gains Made In Education
Abia State Governor, Okezie Ikpeazu has challenged the state's Ministry of Education to rise to its co-ordinating responsibility that will build stronger synergy amongst major stakeholders in the education sector.
He said the synergy must align with the global vision of producing children capable of being society's desirable leaders of tomorrow.
Ikpeazu who gave the charge during a meeting with education managers in the state at his Aba Lodge identified capacity building, conducive learning environment and harmony among the education stakeholders as the leading factors toward the vision of bequeathing qualitative education for Abia children by his administration.
He noted that the setting up of the Continuing Education Center for teachers training, renovation of about 700 classroom blocks, the building of four model schools, procurement of smart boxes to enable Abia State Universal Education Board (ASUBEB) startup with the digital teaching platform for Abia children were all aimed at equipping school children for their future endeavours and enable them compete favourably with their peers.
The Governor also disclosed that plans have already been concluded to establish a Garment Factory within the year in addition to Enyimba Automated Shoe Factory which will produce uniforms and shoes for school children
He described them as motivations towards realising and sustaining high public school enrollment which the State's School Feeding Programme has achieved.
He also reminded the stakeholders of the need to adopt innovations and technological ways of teaching that will expose the children to the current and dynamic learning trends of today's world, adding that education is a pillar and enabler to any career which his administration recognised and adopted even to the point of formalising artisanal shoemaking.
Contributing, the Deputy Governor, Sir Udo Oko Chukwu expressed appreciation to the Governor for the immense interest he has shown towards improving the education sector which he described as a paradigm shift to the global challenge, and encouraged the education stakeholders to complement these efforts by restructuring the school system of the state.
Anambra Begins Recruitment Of Primary School Teachers
Anambra State Government has commenced recruitment of 500 teachers into primary schools across the state to enhance teaching and learning.
Chairman, State House of Assembly Committee on Basic Education, Hon. Ejike Okechukwu disclosed this at the House of Assembly complex in Awka during an interactive session between the committee and Head Teachers in Aguata Local Government Education Authority.
He explained that the recruitment exercise would fill the gap created by primary school teachers who had retired from active service and improve the standard of primary education in the state.
He assured that all challenges outlined by the Head teachers hindering the progress of primary schools across the state would be tackled to the barest minimum to ensure the upliftment of education standard in the state.
Okechukwu encouraged the teachers to remain dedicated to duty and shun all forms of sharp practices that could portray the state in bad light.
Reacting, Education Secretary, Aguata Local Government Education Authority, Lady Ijeabalum Obi commended government's performance in education sector.
She explained that the meeting offered the teachers and the committee the opportunity to brainstorm on ways to sustain the state's legendary performance in education and tackle issues bordering on teachers welfare.
In a vote of thanks, Mrs. Ebere Nwankwo from Eziagulu Primary School, Ekwulobia appreciated the committee for living up to expectations, pledging the teachers' preparedness to follow the lawmakers' directives.
Educationist Wants Early Introduction Of Art To Learners
Director of Studies at Pampers Private School and Rainbow College, Dr. Olayinka Oduwole, has said Art should be introduced to children in the early years as it aids physical, cognitive, and behavioral developments.
Oduwole in a statement made available to The Tide, said Art was a creative expression that nurtures the imagination and allows children to externalise their feelings.
To celebrate Children's Day this year and improve learners artistic skills, he said the  learners of Pampers Private Schools and Rainbow College published a joint e-book titled, "A Collection of Stories by Pampers Private School and Rainbow College."
"Through painting, sculpture, collage, music, dancing, acting, clay, drawing, or any other medium, art is a way for children to work through emotions,  make decisions, and express their ideas. It should be introduced to children in the early years to aid physical, cognitive, and behavioral development. When children work together on art projects, they interact and share with their peers. This collaborative work promotes social learning."
He explained that  children who performed arts regularly had been noticed to control their emotions and expressed the same in productive ways.
"Manipulating art materials provides children with a sense of freedom while encouraging focus and concentration, this informs the rationale for the promotion of art education and creativity as the bedrock of Rainbow College curriculum plan and implementation," he said.