Buhari Extends Lockdown On Lagos, Abuja, Ogun …Unveils Economic Recovery Team …Says FG Achieves 92% Of Contacts Tracing …Orders Addition Of One Million Persons To Social Register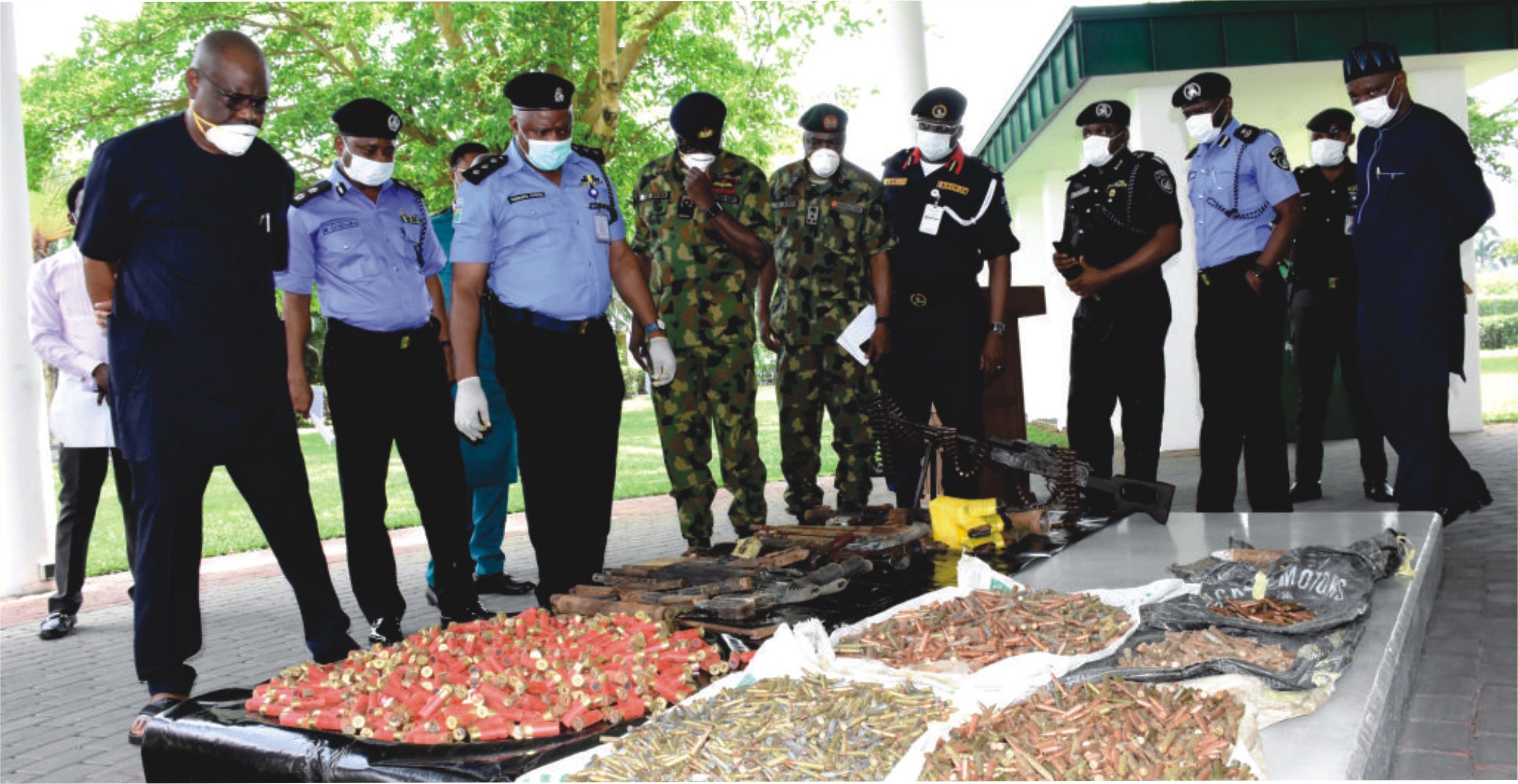 President Muhammadu Buhari has extended the presidential lockdown order on Ogun, Lagos, and Abuja to two more weeks to be able to contain the spread of the Coronavirus pandemic in the country.
Buhari said this in a nationwide broadcast, yesterday.
According to the president, the approach to the virus remains in 2 steps – First, to protect the lives of fellow Nigerians and residents living here and second, to preserve the livelihoods of workers and business owners.
"With this in mind and having carefully considered the briefings and Report from the Presidential Task Force and the various options offered, it has become necessary to extend the current restriction of movement in Lagos and Ogun states as well as the FCT for another 14 days effective from 11:59 pm on Monday, 13th of April, 2020. I am therefore once again asking you all to work with government in this fight.
"This is not a joke. It is a matter of life and death. Mosques in Makkah and Madina have been closed. The Pope celebrated Mass on an empty St. Peter's Square. The famous Notre Dame cathedral in Paris held Easter Mass with less than 10 people. India, Italy and France are in complete lockdown. Other countries are in the process of following suit. We cannot be lax.
"The previously issued guidelines on exempted services shall remain.
"This is a difficult decision to take, but I am convinced that this is the right decision. The evidence is clear.
"The repercussions of any premature end to the lockdown action are unimaginable".
Also, President Muhammadu Buhari has issued a new directive to ministers as he extended the Coronavirus lockdown order for another 14 days.
Buhari, while addressing the nation in a nationwide broadcast, yesterday, directed the ministers to develop a comprehensive policy for a 'Nigerian Economy functioning with COVID-19'.
He said: "To ensure our economy adapts to this new reality, I am directing the Ministers of Industry, Trade and Investment, Communication and Digital Economy, Science and Technology, Transportation, Aviation, Interior, Health, Works and Housing, Labour and Employment and Education to jointly develop a comprehensive policy for a 'Nigerian economy functioning with COVID-19'.
"The ministers will be supported by the Presidential Economic Advisory Council and Economic Sustainability Committee in executing this mandate.
"I am also directing the Minister of Agriculture and Rural Development, the National Security Adviser, the Vice Chairman, National Food Security Council and the Chairman, Presidential Fertiliser Initiative to work with the Presidential Task Force on COVID-19 to ensure the impact of this pandemic on our 2020 farming season is minimized."
The President further thanked the health workers at the frontline fighting COVID-19 as he commended the achievement so far during these days of lockdown.
It would be recalled that Buhari had on March 29 ordered a total movement restriction in Lagos, Abuja and Ogun states.
According to the president, the order was based on the advice of the Federal Ministry of Health and the NCDC.
Similarly, the Presidential Task Force (PTF) on the COVID-19 pandemic, yesterday, said the spread of the virus in the country has slowed down.
The Secretary to the Government of the Federation (SGF), Mr Boss Mustapha, disclosed this during the daily media briefing by the task force in Abuja.
He further stated that based on the evaluation of experts, assessment of available data and experiences of other nations currently in the same situation, the PTF has submitted its recommendations to President Muhammadu Buhari, and urged Nigerians to please await further pronouncements in this regard.
Mustapha, who is also the chairman of the PTF, said 92 per cent of contacts tracing has been achieved.
He assured Nigerians that the task force was already making headway on the fight against the pandemic, urging the public to continue to maintain calm, observing all the advisories and to continue showing understanding by respecting the measures instructed in containing the spread of the virus.
"Ladies and gentlemen, since the broadcast of the President on Sunday, 29th March, 2020, the Presidential Task Force has, with your support accomplished the following objectives that underpinned the measure: 'Slow down the spread in order so as not to overwhelm our fragile health system; intensified case identification, testing and isolation. Intensified contact listing and isolation-(92 per cent of all contacts have been identified).
"Increased laboratories by 100 per cent – (Lagos -3; Abuja-2; Irua-1; Ibadan UCH-1; Iree-1; Jos-1; Kano-1; Abakaliki-1), there are now 11 laboratories in the network.
"Increased testing by 50 per cent, to the current capacity of 1,500 tests per day, with over 6,000 tests done. Procurement concluded for new high throughput testing by end of the month.
"Distributed Personal Protective Equipment to over 40,000 healthcare workers – there have been no stock outs. Trained over 7,000 Healthcare workers on infection prevention and control. Deployed NCDC teams to 19 states. Visited Lagos to evaluate the readiness.
"Despite all of these, the PTF is convinced that we must deliver more. We have also been assessing the impact of the lockdown and the level of compliance by Nigerians.
"While we recognize the difficulties associated with such unprecedented action, we remain certain, however, that it is a step in the right direction for us to secure a healthier tomorrow.
"Based on the evaluation of experts, assessment of available data and experiences of other nations currently in the same situation, the PTF has submitted its recommendations to Mr. President and I urge Nigerians to please await further pronouncements in this regard.
"The PTF continues to appeal to all Nigerians to remain calm, maintain personal hygiene, observe physical distancing and stay at home", he said.
The Federal Government also recommended the use of face masks by Nigerians in order to reduce their susceptibility to infection by the novel Coronavirus.
According to the government, Nigerians do not have to resort to using 'medical-grade' or surgical masks which are normally discarded after four hours of usage, advising that homemade masks which are cheap and reusable would serve the same purpose.
The Health Minister, Dr Osagie Ehanire, said the usage of mask was not compulsory, but only a recommendation by the task force.
"We said we are recommending. We are not saying it is compulsory, we are recommending. Secondly, we also said that, it does not have to be hospital-grade mask. It does not have to be medical or surgical-grade. You can make your own and preferably, your mask can be washable. You can wash it and iron it and reuse.
"The ones many of us are using here now are single-use which you have to throw away but you do not need that for day to day activities and the purpose of that mask is to shield you and shield your opposite because if anyone is emitting any kind of droplet or particles by way of coughing or sneezing or when people are shouting, laughing or exclaiming, you can capture them through the barrier.
"It can even be a scarf you tie across your mouth so that you do not run the risk of transmitting it to someone else. That is why we said it must be washed every evening, preferably in warm water and then dried and ironed. If you do that, you are safe to reuse it the next day. We are making that recommendation and also particularly stretching it to food vendors in the interest of their customers", he said.
The National Coordinator of the Task Force, Dr Sani Aliyu, on his part, said newly-opened laboratories in the country are currently underutilized.
According to him; "On the issue of testing, I know there has been a lot in the Press recently. Part of the reason why we have not proceeded as fast as we can is because of the demand as well. We are not having as much demand for testing in those laboratories that we have activated and I am asking those laboratories particularly the ones that were activated in the last few days to please put forward processes that will allow them to key in, particularly in areas where there are suspicions of people having COVID-19.
"This does not only include people who have had contact or those who have travelled abroad. It also includes persons with unusual respiratory tract infections, particularly severe respiratory tract infections requiring hospitalization and I will ask that those laboratories that we have activated in the last one week should widen their scope when it comes to selection of testing based on our protocols so that we can have more positives identified and isolated.
"There is no room for massive community testing for Coronavirus. I would rather do a hundred tests and get 10 positives rather than do 1, 000 tests and get 10 positives. It is all a out improving the efficiency of the tests. It is better to test persons that have symptoms because what we call the pre-test probability is higher.
"When we talk about incubation period, this is the period between when you get an infection and the time the symptoms happen. And the incubation period is when the virus multiplies in the body and it is not excreted. If you are in the incubation period, you will not be excreting the virus and the test is looking for the presence of the virus.
"Therefore, if you do the test during the incubation period which may range from between two, three days to 14 days, the test will be negative. In other words, you could still be in an incubation period and it will give you a false assurance that everything is alright. That is why we do not recommend doing the tests in the absence of symptoms.
"The reason why in some cases some people might be asymptomatic and still have a positive result, which is extremely rare, is because a lot of people might have mild symptoms that you will not even notice. This is why we need to do the test at the right time in order to pick up the virus.
"So, we are not going to start doing massive testing in the communities. It will be inefficient, it will be expensive and it is not going to help us increase the number of positives", he explained.
In his remarks, the Aviation Minister, Senator Hadi Sirika, who spoke on the face-off between the ministry and the Rivers State Government, said the Federal Government was currently dialoguing with the state government to effect the release of two pilots of Caverton Helicopters who were last week arrested and remanded at a state facility in Port Harcourt for breaching an Executive Order made by the state Governor, Chief Nyesom Wike.
Make Army Strongest In Africa, Wike Urges FG
The Rivers State Governor, Chief Nyesom Wike has challenged the Federal Government on the need to strengthen the combat capability of the nation's Army.
The governor said the goal of such investment should be to make the Nigerian Army the strongest and the best in Africa.
Wike gave the challenge while delivering a keynote address at the Nigerian Army Combat Support Arms Training Week 2021, christened, "COSAT WEEK 2021", in Port Harcourt, yesterday.
The governor spoke on the theme of the event entitled, "Building capacity of the combat support arms towards optimising the utilisation of indigenous technology in support of Nigerian Army operations."
According to Wike, there should be increased commitment to national defence with robust security budgetary allocation that would engender adequate mobilisation of resources to support the implementation of strategic initiatives in developing indigenous defence technology.
"All over the world, countries are rapidly modernizing their armies, increasing their weapon systems lethality and strengthening the efficiency and combat readiness in response to the increasingly changing nature of the modern times battlefields.
"Nigeria cannot be different if we are interested in having a military force that can easily deter external aggression, meet our international and regional military objectives as well as defeat internal insurrections and existential threats to national security.
"Our national strategic goal in this regard therefore, should be, to create and have an entirely self-reliant defence industrial sector that is driven substantially by local technological inputs that meet the needs for assembling modern military weaponry, equipment, including missiles and other combat capabilities.
"Nothing should, therefore, be spared by the Federal Government to build the most modern and strongest Army in Africa and restore our country and the black race to the position of strength, pride, and prosperity."
Wike noted that the Nigerian Army, since its formation, has worked so hard with other components of the armed forces, to defend the sovereignty, territorial integrity and internal security of Nigeria.
According to Wike, aside the challenges of political crisis of the first republic, the 30-month needless civil war that would have made Nigeria relics of history, Boko Haram has remained a huge threat over a decade now.
"Consequently, countries whose superior military technologies are better placed to outperform others, and win the battle than others who do not have, and have to depend on the support from the advanced countries.
"Unfortunately, Nigeria is among the countries that are currently lagging behind advancements in science, technology, and innovation."
Speaking further, Wike asserted that the quality, operational capacity and competence of Nigerian Armed Forces is contingent on the ability to provide impregnable fortress and safeguard to the sovereignty, security, development and the interest of Nigeria.
He said that as a government, great satisfaction is taken in the presence of the Army in Rivers State defending the foundations of Nigeria, the nation's democracy, securing lives and property similar to what they do across the country.
"That is why we have always been available to render whatever support we can give to advance the professional capability of the armed forces to perform its external and internal constitutional duties, both within and outside Rivers State.
"As a matter of fact, the 11 new armoured-plated gun boats we recently committed to procuring for the Army and Navy formations in the state are underway.
"We will soon invite the Chiefs of Army and Naval Staff to come over and take physical possession of these boats as part of our contributions to strengthen their offensive and defensive operations capabilities on our waterways."
Declaring the COSAT WEEK 2021 open, the Chief of Army Staff, Lt-Gen Farouk Yahaya said the training week was an avenue for participants to brainstorm and re-strategise towards providing effective support to all operations of the Nigerian Army.
According to him, one of the key enablers to the recorded success in their operations was the undaunted support of the Combat Support Arms in providing effective counter-insurgent operations in the North-East as well as other operations across the country.
"I am glad to observe that the significant progress made by the Combat Support Arms in patronising local vendors. A case in point is the domestication of production of some of our equipment currently deployed for operational use.
"This, alongside other innovations and inventions, has further enhanced the Nigerian Army's capacity and capability at defeating the adversary."
In his welcome address, the Corps Commander Signal, Maj-Gen Abiodun Owolabi, expressed optimism that the 2021 Combat Support Arms Training Week would contribute significantly to achieving the vision of the Chief of Army Staff's vision of building a professional Army that is ready to accomplish assigned missions within a joint environment in the defence of Nigeria.
Major Shake-Up As IGP Posts, Redeploys 24 AIGs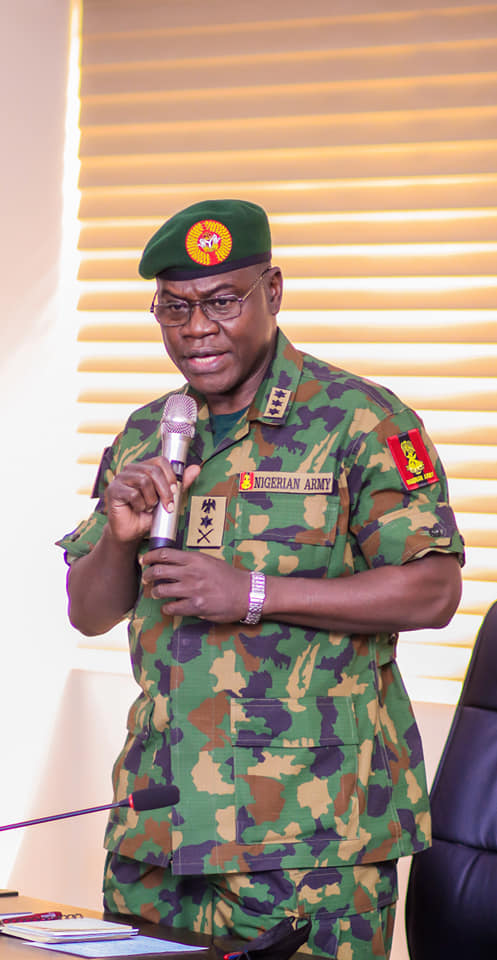 The Inspector-General of Police, Usman Baba has ordered the posting and redeployment of 24 Assistant Inspectors General of Police (AIGs).
The directive, which is effective immediately, is in line with the new Manpower Development Policy of the police.
In a statement, yesterday, Force spokesman, Frank Mba, assured that the development would further help to drive the IGP's vision.
Mba assured of improved services and effective response to security threats in the country.
The breakdown of the new appointments shows that AIG Zaki M. Ahmed is now AIG SPU FHQ Abuja; AIG Mustapha Dandaura is now AIG Zone 4, Makurdi; AIG Dansuki D. Galadanchi is new AIG CTU FHQ Abuja; AIG Okon Etim Ene is now AIG Zone 17, Akure; AIG Usman D. Nagogo is new AIG Border Patrol FHQ, Abuja; AIG Bala Ciroma becomes AIG Zone 7, Abuja; AIG Adeleke Adeyinka Bode, AIG Zone 9, Umuahia; and AIG Muri Umar Musa is new AIG Zone 13 Ukpo-Dunukofia, Awka.
Others include, AIG Lawal Jimeta Tanko as Commandant POLAC, Wudil, Kano; AIG Usman Alhassan Belel becomes AIG FCID Annex, Lagos; AIG Adebola Emmanuel Longe, AIG DOPS FHQ Abuja; AIG Musa Adze is AIG Investment, FHQ Abuja; AIG Philip Sule Maku, AIG DICT FHQ Abuja; AIG Usman Sule Gomna is now AIG Zone 6, Calabar; AIG Adamu Usman is now AIG Cooperatives; AIG Daniel Sokari-Pedro becomes AIG Zone 3 Yola; AIG Ahmed Mohammed Azare becomes AIG DTD FHQ Abuja; AIG Maigana Alhaji Sani is new AIG FCID Annex, Kaduna; AIG Audu Adamu Madaki now moves over as AIG Zone 12, Bauchi; AIG John Ogbonnaya Amadi becomes AIG Maritime, Lagos; AIG Ede Ayuba Ekpeji is new AIG Zone 8, Lokoja; AIG Mohammed L. Bagega now takes over as AIG Armament FHQ Abuja; AIG Bello Makwashi is now AIG Zone 15, Maiduguri; while AIG Balarabe Abubakar will now serve as AIG Works FHQ, Abuja.
Osinbajo Tasks Judiciary On Technology, Innovation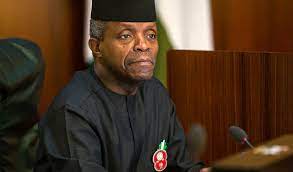 Vice President Yemi Osinbajo says the Nigerian judiciary must embrace technology and innovation for efficient service delivery.
Osinbajo said technology was imperative for the evolution of the profession and national development.
The vice president disclosed this in a statement by his spokesman, Laolu Akande, on Monday in Abuja.
He said when he delivered a pre-recorded speech as guest speaker at the 2021 Annual Law Week of the Nigerian Bar Association (NBA) Lagos Branch.
The theme of event is, "Disruption, Innovation and The Bar."
Osinbajo said that technology and innovation would ensure that the country's justice delivery mechanism was run on a system of enforceable, discernible laws and efficient institutions.
The vice president said that the country's justice delivery system could support critical investments in the current dynamic economy.
"Questions also need be asked about the readiness of our profession to engage in new markets as presented by the African Continental Free Trade Area(AfCTA).
" Already Nigerian Banks and financial services are crossing borders in Africa, acquiring banks in several African countries.
"So, the AfCTA will open new trans-border commercial opportunities, and our profession should pay attention to the rules of engagement for legal services and how they may propel our business."
According to the vice president, innovation in Nigeria's legal profession requires urgency to fit into the world which thrives on knowledge economy and jobs are threatened by digitisation and Artificial Intelligence (AI).
He cited the example of how continuous improvement in the quality of smartphone cameras disrupted global sales of digital camera.
"AI is commonly used to perform tasks such as legal research and due diligence, document and contract review, and the prediction of legal outcomes – these are tasks that would have been performed by lawyers.
"With the continuing progress in technology, it is only a matter of time before the time capsule catches up with us in Nigeria."
He called for continuous improvement in the institutional capacity of judges, court registries, court staff, and court infrastructure.
Osinbajo said that as digitalisation had already disrupted other industries, it was possible to predict that AI would go further and disrupt the business model of the legal industry.
"For example, the AI legal service called ROSS is an AI system that can research and offer legal opinions about questions that may be posed by lawyers.
"And ROSS is then able to provide an answer; a properly considered legal opinion, taking into account the case laws and statutory authority in order to be able to come to that conclusion.
"So, providing predictive legal opinion is no longer the exclusive domain of lawyers, and as the years go by, it will become even more so.
"We are part of the global marketplace for investment and legal services.
"So, the extent to which we can attract business to our country depends in part upon investor perception of the quality of our justice delivery system; If we are seen as inefficient and ineffective, we would lose out to more efficient systems."
On the issue of delay in the country's justice delivery process, Osinbajo said that the country's judiciary ought to find ways to tackle jurisdictional challenges, particularly delays in court judgments, among others.
"I argued an appeal at the Court of Appeal in 2013, only to learn yesterday as I discussed with former colleagues in the law firm where I worked, that the appeal at the Supreme Court is not even listed to be heard in 2021.
"As someone said; our problem is not access to justice, it is exiting the justice system with some credible result.
"Should we not be evolving a cost award system that recognizes the court as a finite public resource, and as such delays and other dilatory tactics are visited with deterrent costs?"
The vice president said that the Law week, as well as future engagements, provided an opportunity for some reflections by legal practitioners.
He suggested a hybrid approach to legal education in the country and urged the association to consider how innovation in technology would impact on legal education in the future.
"Even mock trials can be more effectively done online and courtroom processes can be put on videos and re-watched several times by students. Of course, we may still retain court and chamber attachments," he said.