Nigeria searches for $7 billion to combat COVID-19 issues
The Nigerian government has drafted several requests to international lenders requesting a total number of $6.9 billion in order to keep their economy afloat as well as continue their battle against the novel Coronavirus.
Although the country has not seen too much of the virus, compared to Europe and the United States at least, the government still decided to impose a 2-week shutdown in order to prevent the spread. Currently, the country has 232 confirmed cases and 5 deaths in total, but more cases are expected in the coming weeks.
Who is Nigeria asking for help?
The Nigerian government has addressed multiple international lenders. These include the International Monetary Fund ($3.4 billion), the World Bank ($2.5 billion) and the African Development Bank ($1 billion).
All of this was announced by the Minister of Finance, Zainab Ahmed herself.
However, considering the serious economic implications of the Coronavirus, many Nigerian politicians believe that asking these organizations for a loan is not the right thing to do at the moment.
Criticism has been heard of the Nigerian government for worrying about the economy much more than the pandemic spreading across the country, and only imposing the shutdown just a couple of days ago.
Although it is true that most of the funds requested from these international organizations will be dedicated to keeping the economy alive before the pandemic stops, it needs to be highlighted that Nigeria is still in serious danger of having the virus spread out of control.
Although most commercial states are on lockdown, there are some regions in the country where movement is relatively free.
Why is Nigeria asking for so much?
The next big question is finding out why Nigeria needs so much money and where most of it is going to be spent. It's quite an easy question to answer. Nigeria is the largest oil producer on the African continent, which means that it is going to dedicate these funds to solidifying that position well into the future.
You see, the COVID-19 didn't only topple stock prices of large corporations worldwide, it also seriously impacted oil prices, which were already significantly weakened well before the outbreak.
To put this in perspective. The Nigerian government devised a national budget when oil prices were around $59 per barrel. The price is somewhere in the range of $30 per barrel nowadays, and demand keeps on dropping as fewer people drive or use oil-consuming machinery and technology.
Due to this massive change in pricing, the Nigerian government had to adjust by cutting costs during 2020, but that is simply not enough. Having your country's biggest income effectively be cut more than half is a serious hit to all of the plans created not only for that year but for the future.
Criticism floats up once more
Naturally, whenever a government plan has some kind of issues that could have been avoided, there will always be opposition members or just freelance politicians criticizing these policies. In this case, it's very hard not to agree with what is being said in most of the cases.
Most of the politicians were advocating a more diverse economy, investments into different industries rather than re-investment into the oil. Tricks that have worked in the past are not necessarily going to work in the future, and considering oil is a finite resource, Nigeria is seriously advised to look into diversification.
And this is not only about Nigeria as well. The largest oil-exporting countries in the world such as Norway, Saudi Arabia, the UAE, and even the United States have considered this issue seriously.
But most surprisingly, there are countries that normally don't have too large of oil production for export that are already deviating away from the commodity, and in that sense, Germany is a perfect example.
What can Nigeria learn from Germany
Naturally, it's very hard to compare these two economies as Germany is a production powerhouse that has already diversified beyond anything that Nigeria could achieve in the next decade or so, but there are still some nice hints as to what could be changed.
Let's talk about taboo industries as an example. In this sense, both Nigeria and Germany have quite a lot in common. Banning or discrediting taboo industries such as gambling, for example, is present in both countries, but both of them have seen huge demand for these services.
The difference is seen when we look at the actions taken by both countries. Germany, for example, does not charge any fines to its citizens playing online roulette or any other game of chance. The only fine goes to the company providing this service. In Nigeria, it's a bit different as the country has only a few companies operating in the country which tend to be untrustworthy in terms of service and tax.
Germany is easily able to pinpoint websites that provide these services and fine them pretty much on a monthly basis. This pretty much acts like a monthly tax which is always fixed. It's a small loophole, but mutually beneficial nonetheless.
In Nigeria though, the trust in government-approved companies is fading as people switch to unlicensed platforms, thus depriving the authorities of tax and information. It would be much better for the local government to either allow commercialization of gambling or introduce a similar system as in Germany.
Back to the topic – will Nigeria get the funds it is requesting?
There is one thing to consider. Nigeria is a country that has the capacity to repay the debt it is asking the IMF and other organizations for, but the question is whether these organizations will be able to deliver.
There are quite a lot of middle eastern and central Asian countries that have requested the same organizations for financial assistance, therefore some serious budgeting is to be expected.
It's unlikely for every country to get what they asked for, but some funds could be covered. One real issue that Nigeria could face is a serious deficit in what it asked for. At that point, there will be no other way than asking China for financial assistance, and that is something that Nigeria could simply not afford at this point, considering how much it already owes to China.

COVID-19: Hand Washing Cheapest Way Of Fighting Diseases – Health Commissioner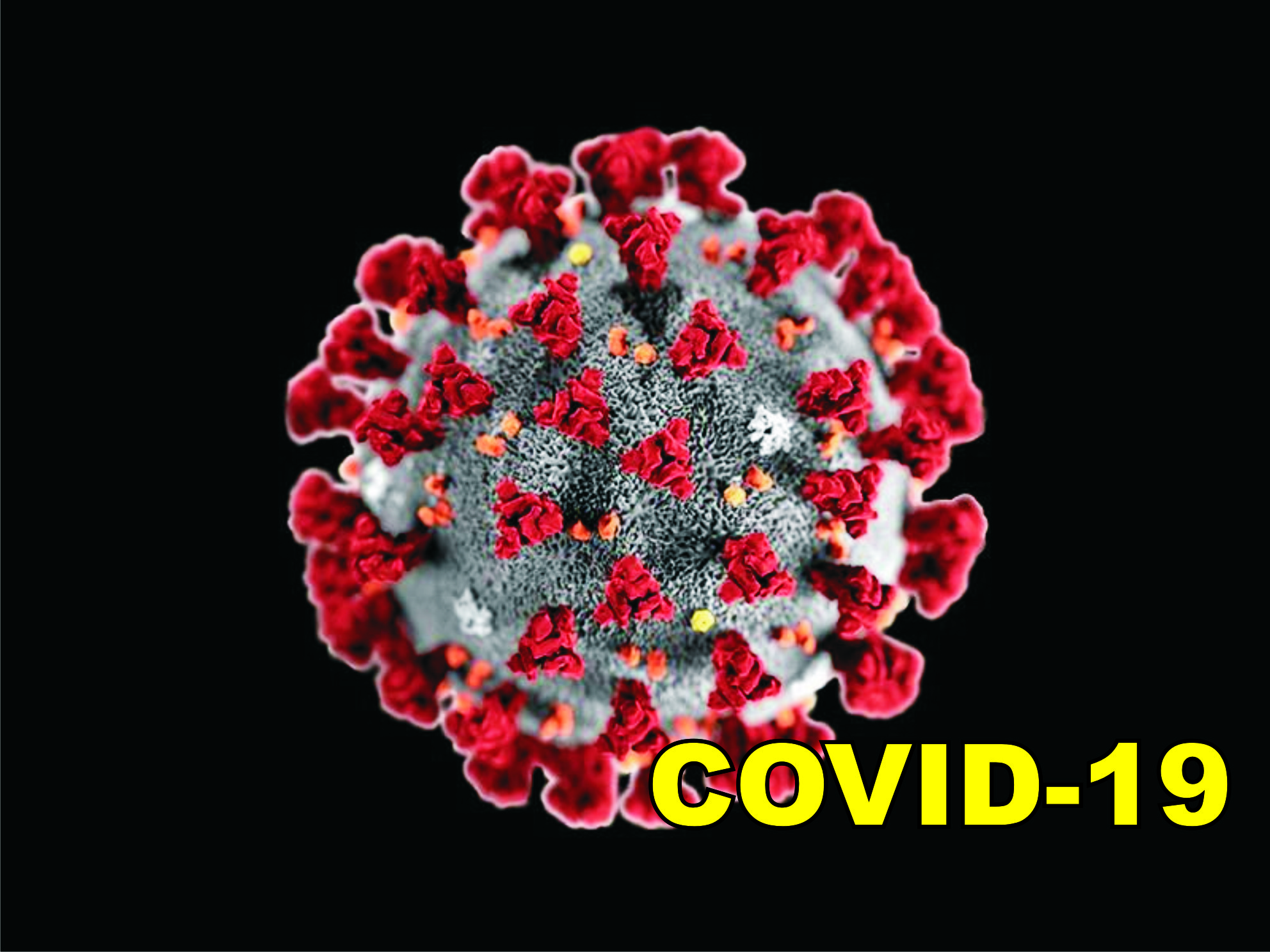 The Cross River State Commissioner for Health, Dr. Betta Edu, has said that the cheapest way fighting various diseases was through effective hand washing.
Edu staate this in Calabar while receiving over 200 handwashing stations donated by United Purpose, a non-governmental organisation, for the Primary Healthcare Development Agency in the State.
The commissioner, who said she was grateful that the state had partners who were always ready to support it in the area of health, stressed that when sanitation fails, healthcare suffers.
"Although the state had not recorded massive number of the ravaging COVID-19 infections and deaths residents are advised to have a high index of suspicion.
"We encourage everyone to effectively use the available resources in the health facilities in the state and have a high index of suspicion.
"I call on the health workers in the state to bring the Infection Control Protocol (ICP), they have been taught to bear.
"We will be signing the Clinical Governance Agreement today to ensure that when our clients go to our facilities they are protected and the care giver is also protected," she said.
The commissioner encouraged residents of the state to build their immunity because it was a way of protecting themselves and their loved ones.
She added that anyone who felt any symptoms of COVID-19 should go to the state's testing centre. Dr. Janet Ekpenyong, Director General, Cross River Primary Healthcare Development Agency (CRSPHCDA), lauded  United Purpose and other partners for assisting the state.
Ekpenyong said it was not the job of the government alone to fight the ravaging COVID-19 pandemic in the state but the job of everyone.
Mr. Nanpet Chuktu, the Programme Manager of United Purpose, said his organisation partnered the state because it wanted to help in pushing back the virus from the state.
"We the United Purpose, through the Water Supply and Sanitation Collaborative Council, are making a donation of 10 hand washing stations per Local Government Area (LGA).
"These hand washing stations are for emergency and would be delivered to the state's Primary Healthcare Agencies.
"We are looking at about 250 of them and each of the primary healthcare facilities would get at least one," he noted.

COVID-19: Ignore Facemask, Risk Arrest, Prosecution, RSG Tells Residents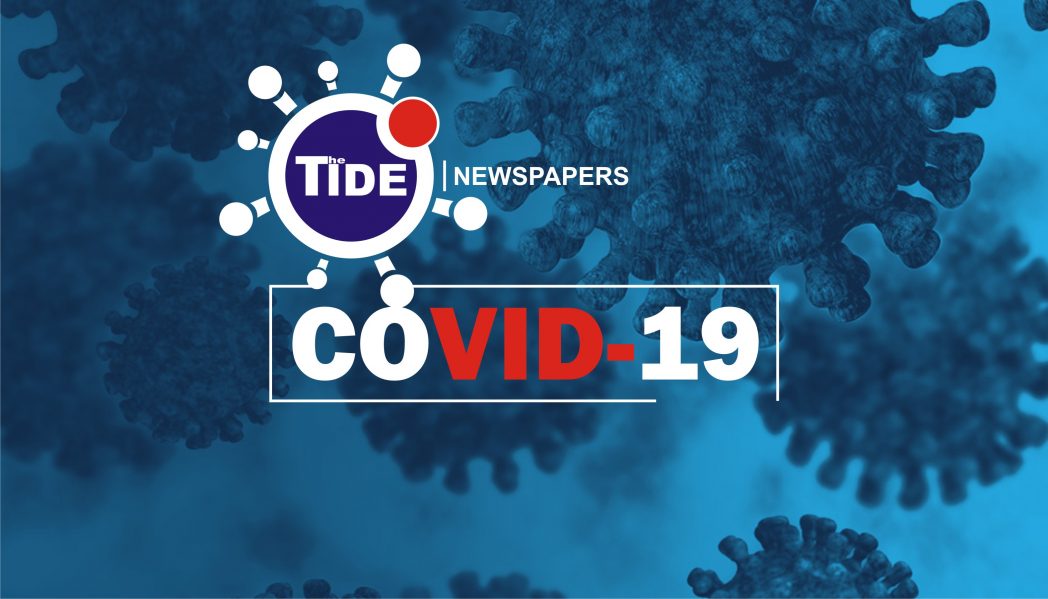 The Rivers State Government has expressed worries over the high level of non-compliance of health protocols with respect to the Covid-19 pandemic, warning that henceforth any resident caught without wearing facemask will be arrested and prosecuted.
The State Commissioner for Information and Communication, Pastor Paulinus Nsirim handed down the warning while speaking on a live Radio programme in Port Harcourt on Saturday and monitored by the Tide.
Nsirim who is Chairman of the State Inter-ministerial Committee on Enlightenment for Covid-19 recalled the unhappiness of Governor Nyesom Wike during last Wednesday's State broadcast with the attitude of many residents who flaunt extant directives on the wearing of facemask and other health protocols.
"The Governor in that broadcast also expressed concern that a lot of people in the State are not obeying the protocols. Social distancing, wearing of facemask and he spoke specifically in what is happening in some churches. Government will introduce policies, the onus is on the populace to obey those policies.
"Not just obeying it, the Covid-19 pandemic that we are talking about has defied medical solution for now. So to flatten the curve, everyone living and doing business in Rivers State has to take responsibility.
"If I take responsibility and everyone around me takes responsibility to observe the relevant protocol, we are sure to flatten the curve. But if people live righteously and just do as if nothing is happening because there are places where people are just living in denial.
"Some people still believe that there is nothing like Coronavirus. Two weeks ago, my committee rounded off street to street campaign in all the 23 local government areas of the State. They still met people who are in this denial. That is the challenge.
"The Governor is desirous that Rivers State remains safe. That is why he is initiating policies to ensure that strategically the state is somehow isolated from the national spread," the Commissioner said.
Nsirim further said, "If you go around the State, since the executive order on facemask was introduced. You will notice that less than
30 per cent of the populace are really obeying that executive order. What we are seeing in the State is that people just put the mask around their chin.
"You go to some churches we see people open their mouth and things will be spewing out in the enclosed environment on the chin. The Governor is saying that to give this wearing of facemask the kind of weight that it deserves to save our people, a special taskforce be put in place.
"That is the only sure way because a lot of people are still living in denial. He said the governor's broadcast is very clear, arrest and prosecute. Henceforth we will arrest and prosecute people not wearing facemask in public places," he stated.
The Rivers State Government spokesman said arrangements have been concluded to monitor churches that fail to observe the guidelines of not more than 70 persons per church service, wearing of facemask, provision of water for hand washing and the use of hand sanitizers, while weddings and burial ceremonies should not exceed 50 persons.
Dennis Naku

Missing National Light Newspaper's Journalist, Mathew Onwuasoanya, Found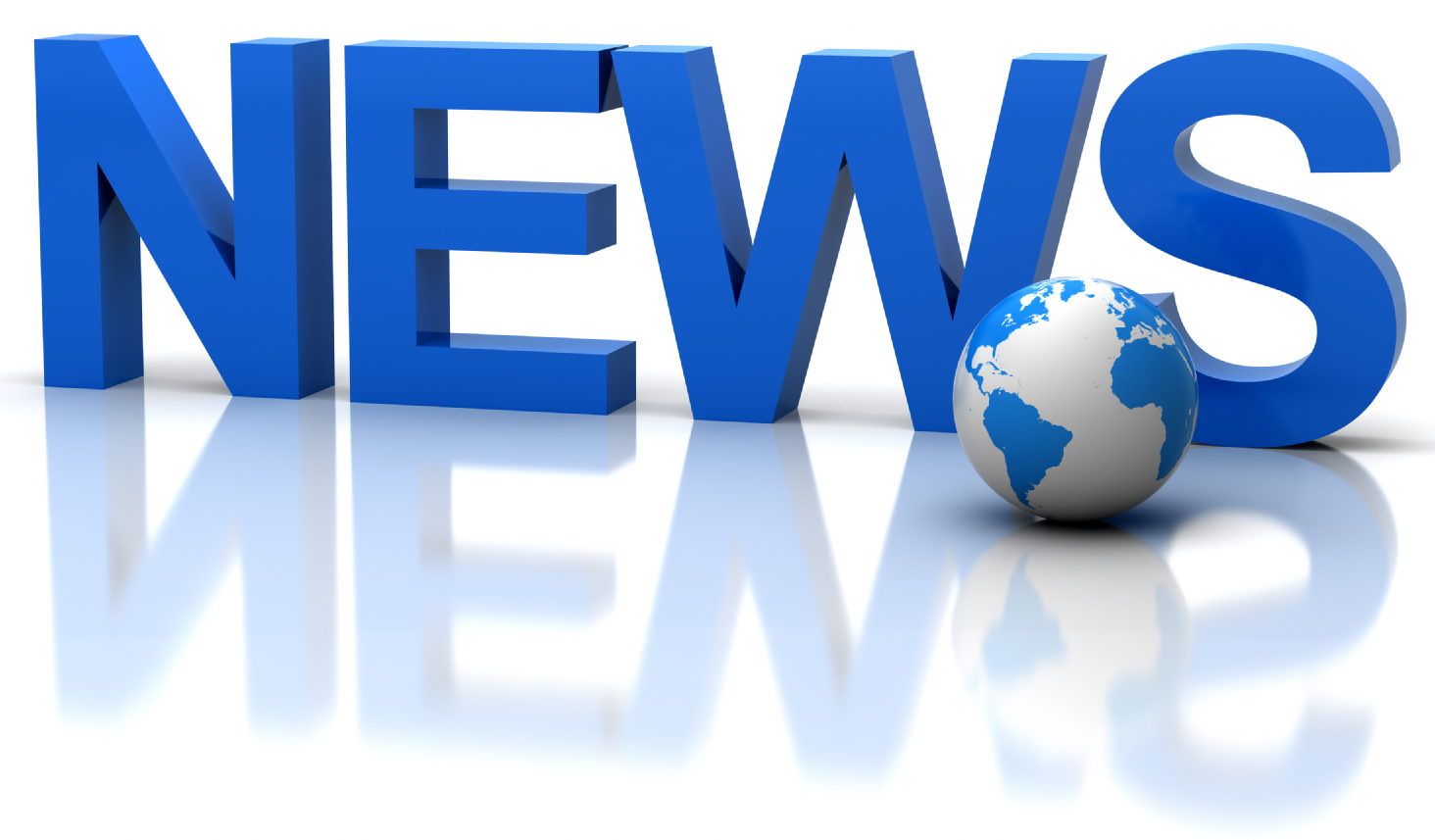 Anambra Newspapers and Printing Corporation (ANPC),  publisher of the National Light group of Newspapers, Awka has announced that one of their reporters, Barr Mathew Onwuasoanya who went missing for more than  a month has been found.
Managing Director and Chief Executive Officer of the Media House, Sir Chuka Nnabuife, Editor of the newspaper, Mrs Rose Oranye, along with Chairman, Anambra State Council of Nigeria Union of Journalists ( NUJ), Sir Emma Ifesinachi and the Council's Secretary, Mr Emma Udeagha, on Thursday, July 9, 2020, met with Mr Onwuasoanya and members of his family.
During the meeting, Barr Onwuasoanya narrated his ordeal within the five weeks of his surprised absence. He explained how he was taken from his residence on May 30, 2020.
 He confirmed that he was picked up by some security men as reported but he got released thereafter.
After the shocking encounter with security agents which left him rattled, he promptly sought medical attention to attend to the traumatic experience.
 He disclosed that he received treatment all the while until he returned home while expressing his regret for his inability to reach
out to anybody given that he lives alone and had lost his phones in the process.
This reporter recalled that in a terse statement released earlier by the MD, a brother to the journalist, Mr Oliver Onwuasoanya had said that neighbours told him "that about 2am on May, 30, some vehicles, comprising a white Hilux truck and a Highlander with some gun – bearing men dressed in what looks like security men's uniform came and whisked him away".