Expected Sponsored Editorials Against Safety Of Rivers People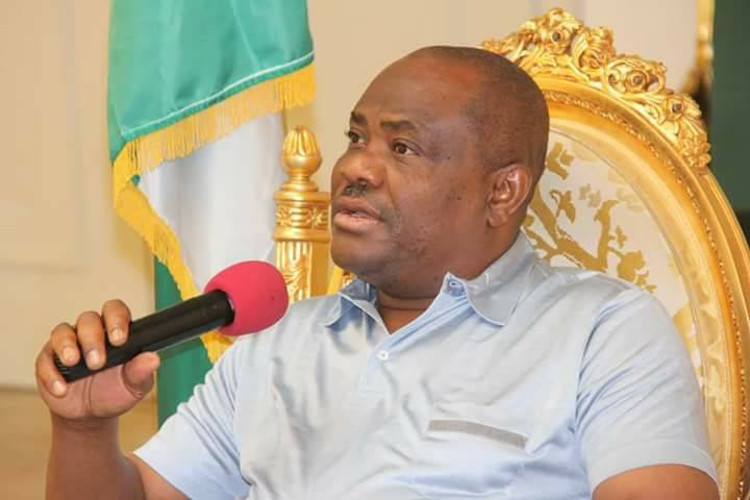 This morning (April 10, 2020), The Guardian and Thisday Newspapers published editorials heaping insults on the person of the Rivers State Governor, Chief Nyesom Ezenwo Wike, for standing up in defence of Rivers people over credible intelligence of plans to escalate the prevalence of Coronavirus in parts of the state.
Many more of these editorials are expected since the Federal Government has already paid heavily for anti-Wike and anti-Rivers reportage of recent events. It is shameful that these media outlets have sold their platforms to anti-people businessmen and officials.
In my piece: "COVID-19 Fight: FG Must Set Politics Aside" on 10th April, 2020, I predicted that the Federal Government would engage the services of the mainstream media to promote  falsehood and further attempt to endanger the lives of Rivers people.
Thisday's Editorial titled: "Wike, Caverton and Matters Arising" and The Guardian's Editorial titled: "Unfortunate Detention of Pilots in Rivers" of April 10, 2020 are the worst forms of editorial marketing and journalistic recklessness of recent times.
Both editorials focused on the statements of Caverton, the Minister of Aviation and APC's Mercenary Writers without any regard for the facts of the matter and issues of the SAFETY of Rivers people. Once the payment was made, the newspapers jumped into the political arena and deliberately refused to investigate the issues to come up with a pro-people position.
Both editorials, like the Minister of Aviation, erroneously discussed who is on what list and who should exercise what powers. Before Governor Wike moved to defend Rivers people, he issued repeated warnings to Caverton Helicopters about flying in suspected cases of Coronavirus into Rivers State without observing the health protocols initiated to protect Rivers people.
In their haste to justify their pay, Thisday and The Guardian stripped the Rivers State Government of all semblance of authority.  To these two newspapers, the Rivers State Governor is a lame-duck once the EXCLUSIVE LIST is mentioned.  He has no role to play once the Federal Government comes to the scene. They disregarded the circumstances surrounding the action and took sides against Rivers people.
On April 5, in a state broadcast, Governor Wike urged the Federal Government to prevail on Caverton to act responsibly.
With credible intelligence on the deliberate transportation of suspected cases of Coronavirus into Rivers State by Caverton Helicopters without subjecting such cases to tests by Rivers health professionals, Governor Wike opened different lines of communication with the Federal Authorities.  But they ignored all entreaties. When it became clear that there were sinister plots to cripple Rivers State with an escalation of Coronavirus, Governor Wike stated his position in a state broadcast.
He declared: "The Federal Government should prevail on its agencies that connive with Aero Contractors and Caverton Helicopters to fly in workers on essential services to the state to ensure that the health status of these individuals as it relates to COVID-19 is ascertained."
The Rivers State Government took action on 7th April 2020, following Caverton's continued disrespect for the laws of Rivers State and their disregard for Rivers people.  This was two days after Governor Wike drew the attention of the entire world to this conspiracy.
There is no record of any editorial written by either Thisday or The Guardian to urge the Federal Government to prevail on Caverton Helicopters to respect the health protocols set up to protect Rivers people from the deadly Coronavirus.
For the umpteenth time, let me emphasise that the Rivers State Government did not challenge the permit granted to the pilots to fly in persons on essential duties.  The State Government did not arrest the pilots for flying into the state.
They were arrested for Deliberately ignoring repeated requests that they and their passengers flown in from Lagos are subjected to tests by Rivers State health professionals to ascertain their Coronavirus status. This is because these pilots and passengers use hotels, roads, supermarkets, restaurants and petrol stations across Rivers State. They interact with Rivers people, thus making the state vulnerable.
Even the interaction between pilots of Caverton who fly in from a Coronavirus-impacted state and their ground staff in Port Harcourt poses danger to the entire state.
It is embarrassing that Thisday and The Guardian would easily join Caverton and the Federal Government to jeopardise the health of Rivers people just because they want to emphasise their superiority and promote the sanctity of the exclusive list.
The defence by Thisday, The Guardian and the Minister of Aviation is based solely on who grants permits, who controls the airspace, and a blackmail of the security agencies in Rivers State.
Recall that on March 30, 2020, Rivers State Government announced waivers to different categories of persons in view of the directive of the State Government closing the borders.
They include: Medical and Pharmaceutical Personnel, Food and Beverages, Essential Oil and Gas Staff, Petroleum Products and Media Workers and Newspaper Distributors. All these categories of staff must identify themselves with valid identity cards. These persons are to subject themselves to health checks by health professionals at the surveillance posts at the entry points and their contact addresses obtained for tracing in the case of any eventuality.
These categories of workers on essential duties outlined in the state governor's Executive Order subject themselves to the health protocols at the entry points of the state. This is what is expected from pilots of Caverton Helicopters, any other pilots and their passengers.
To these people, the Rivers State Government should play second fiddle in the face of deliberate actions to frustrate the protection of Rivers people.
The questions begging for answers are: What is Caverton Helicopters hiding by refusing to subject its pilots and passengers to established health protocols when they arrive Rivers State?
Why is the Federal Government only concerned about the money to be made in total disregard of measures to protect Rivers people from Coronavirus?
Why has the Federal Government refused to prevail on Caverton Helicopters to supply Rivers State Health Authorities with relevant manifests and data of the over 300 expatriates and other field oil workers flown into Rivers State from Lagos?
It must be stated clearly that the protection of Rivers people cannot be compromised on the altar of any profession. It cannot be compromised on the altar of monetary consideration as promoted by the Aviation Minister.
To these folks at the Federal Government, Rivers State is only good because of the oil which is what they call NATIONAL INTEREST.  Aside oil, every person in Rivers State can die. Once it comes to issues pertaining to Rivers State, they lose their sense of empathy and responsibility.
For the avoidance of the doubt, this is an emergency situation with an emergency law in operation.
The Executive Order signed by Governor Wike is titled: "EXECUTIVE ORDER RVSG – 01 2020 PURSUANT TO SECTIONS 2, 4 AND 8 OF QUARANTINE ACT, CAP. Q2 LAWS OF THE FEDERATION OF NIGERIA 2004 AND REGULATION 11 OF THE QUARANTINE (CORONA VIRUS (COVID-19) AND OTHER INFECTIOUS DISEASES) REGULATIONS,
2020."
The Executive Order stated: "In exercise of the powers conferred on me by Sections 4 and 8 of the Quarantine Act, Cap. Q2 Laws of the Federation of Nigeria, 2004 and regulation 11 of Quarantine (Corona virus (COVID  19) and Infectious Diseases) Regulations, 2020 and all other powers enabling me in that behalf, I Nyesom Ezenwo Wike, CON,GSSRS, Governor, Rivers State, hereby issue the following Orders:
It added:  "Flight operations at the Port Harcourt International Airport Omagwa, Airforce Base, Port Harcourt and Bonny Helipad are hereby suspended and no person landing at these airports shall be allowed to transit into the State."
These newspapers in support of the plot to infect Rivers people with Coronavirus should hide their heads in shame. Are they saying that Governor Wike should wait till millions of Rivers people are infected before he stands up to defend  them?
When the Federal Government shunned Rivers State during the days of security infractions, these newspapers joined to politicise the security challenges of the state.  Whenever there was an infraction, the newspapers led with the screaming headline: "RIVERS OF BLOOD." If the situation turns ugly and Coronavirus escalates in Rivers State, these newspapers will be the first to de-market Rivers State.
That brings me to the blackmail of the Service Commanders by the Aviation Minister and the newspapers in their editorials. It is regrettable that these newspapers will encourage Service Commanders to work against the interest of the state. The case of the Aviation Minister is understandable. They hate the peace and security of Rivers State.  But the newspapers have no reason to support plots to jeopardise the peace, security and health of Rivers people.
As I close, I cannot help but wonder why the EXCLUSIVE LIST of the Federal Government is only operational in Rivers State.  None of these papers has written editorials condemning other states defending their people from Coronavirus.
In the face of inaction of the Federal Government in other states, state governments have taken steps such as lockdown, arrests and prosecutions.
The following links point out actions in different states: http://saharareporters.com/ 2020/04/08/coronavirus-lagos- government-quarantines-67- ivory-coast-returnees; https://www.premiumtimesng. com/regional/ssouth-west/ 386797-lockdown-lagos-police- impounds-over-600-vehicles- arrests-78.html; https://www.channelstv.com/ 2020/04/08/breaking-27- quarantined-in-niger-state- over-covid-19/; https://www.vanguardngr.com/ 2020/04/lockdown-kaduna-drags- clergy-men-to-court-for- holding-service/; https://www.premiumtimesng. com/coronavirus/386772- coronavirus-travellers- passing-through-kaduna-will- be-quarantined-14-days- official.html; https://www.channelstv.com/ 2020/04/08/covid-19-kaduna- quarantine-law-violators-to- spend-14-days-in-isolation- facility/; https://m.youtube.com/watch?v= zaP6J8G9_VU; https://gwg.ng/2020/04/08/ chinese-doctors-arrive-go- into-quarantine/
Where is the humanity of those who vetted the editorials sponsored by the Federal Government to belittle the lives of Rivers people and elevate the preference of EXCLUSIVE LIST (OIL MONEY)?
Thisday and The Guardian hail Lagos State for prosecuting Funke Akindele and husband for flouting Coronavirus containment, but join the Federal Government's propaganda campaign when Rivers State moves to prosecute  those who contravene the state's  containment laws.
Governor Wike has a word for them. In his broadcast of 8th April, 2020, Governor Wike declared that the safety of Rivers people cannot be relegated on the altar of OIL MONEY as the Minister of Aviation, Thisday and The Guardian are promoting.
The Governor said: "Let me reiterate that for us, COVID 19 in Rivers State is a matter of life and death, and we will never succumb to any blackmail from any person, institution or authority in our determination to protect our citizens and our state from the spread of this deadly virus. Since we triggered the law on Caverton Helicopters, we have seen and read all sorts of hilarious and frivolous comments, particularly on social media, questioning the propriety of our actions against the carrier and its passengers
" At this time and under the present situation, nothing; I repeat; nothing, is more important to us than to safeguard the lives and wellbeing of our citizens no matter the cost, and we shall spare no efforts to achieve this singular most fundamental objective of our Government."
Going forward, Thisday and The Guardian should write on the failure of the Federal Government to make any investments in the protection of 35 other states from Coronavirus. In Rivers State, for example, the Federal Government has done nothing to defend Rivers people from Coronavirus, other than to deliberately compromise the health defence system of the state.
As the Federal Government, Thisday and The Guardian ride the tiger (EXCLUSIVE LIST), they must bear in mind that the politicisation of the fight to check the spread of Coronavirus is a threat to the entire country.  Playing the OSTRICH confers no advantage on the Federal Government,  Caverton Helicopters and their hired propaganda merchants.
Nwakaudu is Special Assistant to Rivers State Governor on Electronic Media
The Media's Endorsement Of Wike's Governance Style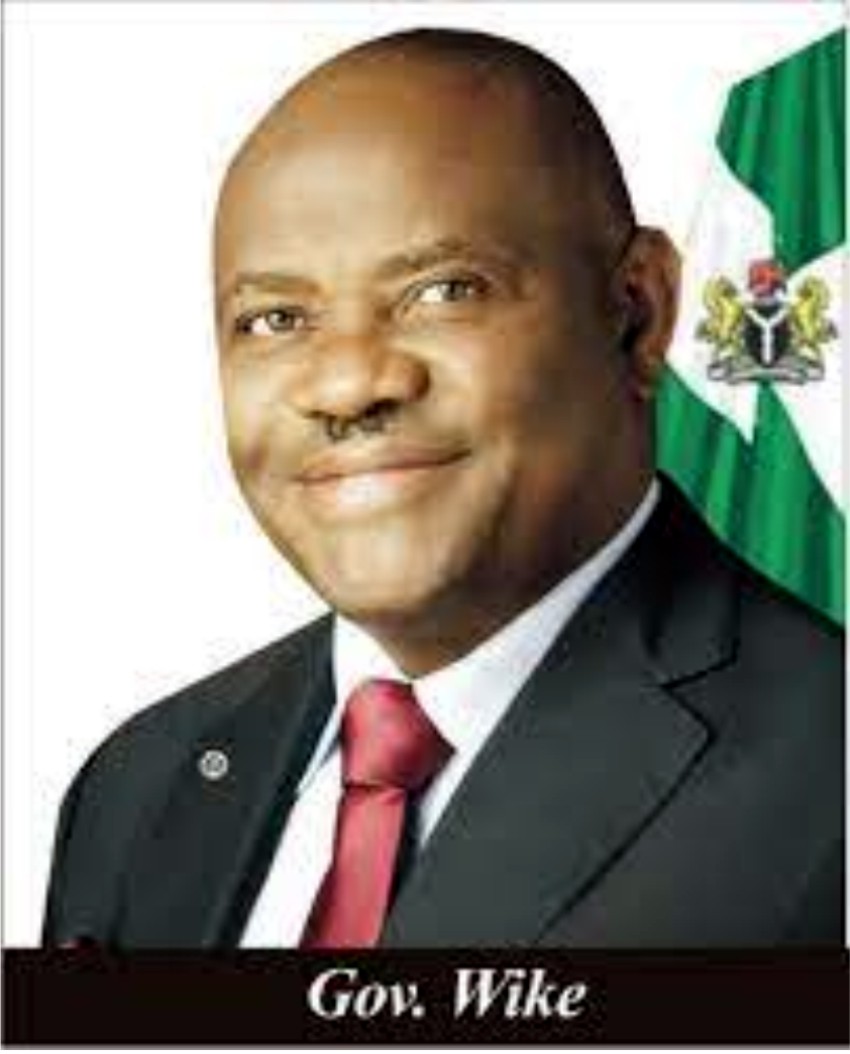 Media scholars and polemicists have since concluded and rightly so too, that the media, over the years, have been globally acknowledged as the watch dog of the society.
Therefore, their information monitoring roles have been considered a sine qua non for democracy and good governance.
With the progressive consolidation of our democracy, good governance has become more imperative and yet critically measured.
Periodic situations of dwindling resources caused either by unexpected natural occurrences or sadly by the retrogressive policies of inept leadership have imposed great hardship on the masses.
Luckily for us, there are still a few good men at critical points in the country, delivering courageous, strategic, articulate and progressive leadership.
This group of leaders are determined to sustain the delivery of qualitative and enduring legacies to maintain our hope in democracy as the best form of government.
One of those few leaders is Governor Nyesom Ezenwo Wike and we are happy that the Media, that watch dog of the society, even against the backdrop of thinly veiled autocratic censorship, is recording the achievements of this extra ordinary leader, for posterity.
Thus it was that between Sunday, June 6 to Wednesday, June 9, 2021, the Nigeria Union of Journalists (NUJ), comprising members as well as the State and National Executives, converged in Port Harcourt, the Rivers State capital for their 3rd National Conference, with the theme: "The Media, Insecurity And National Unity."
Governor Nyesom Wike was the Special Guest of Honour and represented by the Rivers State Deputy Governor, Dr Ipalibo Harry-Banigo, declared the conference open, while the keynote address was delivered by the Governor of Abia State, His Excellency, Okezie Victor Ikpeazu.
The Minister of Information, Alhaji Lai Mohammed was represented by the Director of NTA Port Harcourt Network Centre, Abosede Adebayo, while the Chairman of the opening ceremony was the distinguished legal luminary and former President of Nigeria Bar Association, Onueze Okocha(SAN).
One of the key highlights, which hallmarked the power packed three-day national conference, was the comprehensive projects tour by the National President of NUJ, Comrade Chris Isiguzo and members of the NUJ.
This was to prove to the Journalists, as chroniclers of good governance, that what they had been hearing and seeing about Rivers State were not audio or Newspaper prototype projects like some detractors had been desperately misleading Nigerians, but verifiable and functional legacy projects.
The project tour was incorporated as part of the conference activities and they had visited in split groups, a number of projects sites undertaken by Governor Wike in Rivers State.
The journalists inspected completed projects including the Mother and Child Hospital, the Real Madrid Football Academy and Emmanuel Chinwenwo Aguma Judges Quarters, amongst others, as time would permit.
Of course, the NUJ members had cruised across some of the newly commissioned legacy flyovers that adorned the capital city and the exclamations of awe and wonder they gushed as they beheld them, spoke volumes for the architectural beauty and construction excellence that Governor Nyesom Wike had delivered to his people.
At the end of the tour, a visibly overwhelmed and pleasantly astonished team of journalists in their unanimous verdict, described Governor Wike as a pride to Nigeria's Democracy. They also noted that by redefining governance, Governor Wike practices democracy in action.
Corroborating what has now become generally accepted and greatly admired by many, as the core extra ordinary attributes of Governor Wike, the views of National and State Executives and members of the NUJ, was captured first by National President of the NUJ, Chris Isiguzo, who stated unequivocally that the 1999 constitution bestows on the media the responsibility to hold government accountable to the people and having placed the projects side by side with the expectations of the populace, it is obvious that Governor Wike's investment in critical infrastructure will remain as lifelong empowerment tools for the people.
"We were at the Mother and Child Hospital. We took time to look at the facilities there. That can easily be said to be first of its kind in the country. At the much talked about the Real Madrid Football Academy where you are going to train the young ones, and they have good facilities. At the moment, they have also offered admission to 140 pupils.
"That's also to catch them young and I want to believe that by the time this kind of resources are continuously invested in sports development, Nigeria, in just a matter of time, will gain its pride of place in the sporting world."
National President of National Association of Women Journalists (NAWOJ), Ladi Bala said the projects she had seen are entirely unique, unprecedented and very uncommon in the country, especially the Emmanuel Chinwenwo Aguma Judges Quarters which stands as first of its kind in Nigeria.
"Its serene ambiance will surely translate into enhancing the productivity of Judges of Rivers origin.
"I believe that democracy is at work in Rivers State and, for Rivers people, I want to congratulate them and to say, this is the true reflection of what democracy should be across board.
"I want to call on other governors across the country to borrow a leaf from what the governor of Rivers State is doing. Wike is working and we are very proud of what we have seen here."
National Internal Auditor of NUJ, Muhammad Tukur described Governor Wike as a committed leader with the vision of uplifting the standard of his people.
Vice Chairman of NUJ North Central Zone, Chief Wilson Bako commended the quality of the various roads and flyover bridges constructed in the Port Harcourt metropolis to make the city a tourists attraction, while the Vice Chairman of NUJ in Jigawa State, Larai Musa said she has confirmed all that the news media had carried about Governor Wike and his project mantra and asserted that it is leaders like that that are needed at the national level.
Chairman of Oyo State Council of the NUJ, Alhaji Ismail Ademola Babalola asserted that the Mother and Child Hospital and the Real Madrid Football Academy are part of projects Governor Wike is using to secure a productive future for youths of the state because they meet global standard, while Ikechukwu Ordu of the Enugu State Council of the NUJ advised other political leaders to emulate Governor Wike in the way he was providing the dividends of democracy to Rivers people and changing the fortune of his state.
Anyone who has visited Enugu State will fully understand why Ugochukwu Chukwudieke, from Enugu State Council of the NUJ confessed that she was completely overwhelmed by what Governor Wike has done in providing the flyovers at Okoro-Nu-Odo, Rumuogba and Rebisi, delivered within a short space of time.
She also observed with the eye of someone who lives in Enugu, the emerging architectural beauty and practical ease of traffic which the GRA junction flyover, Orochiri flyover and Oro-abali flyover, all of which have reached advanced stages of completion, will provide, when they are delivered.
The agglutination of these media voices is not only historically definitive, but resonates stridently with the multiplicity of voices which have been consistently unwavering in capturing and reporting the exceptional achievements of Governor Wike in the last six years, in the media Constituency.
Rivers watchers will recall that one of the earliest media award bestowed on Governor Wike, was the New Telegraph Newspaper Man of The Year 2017 Award.
Mrs Funke Egbemode, the then Managing Director and Editor In Chief of the Newspaper, had said that the Award was in recognition of the Governor's outstanding achievements and activities in office and in particular, his rising profile in the management of state resources, projects execution, massive construction of roads, renovation of general hospitals and schools in the state, which were some of the considerations that placed Rivers State at the top in the stiff competition.
Other media awards from reputable National and Continental Newspapers and other media establishments for Governor Wike include: The Sun Newspaper, Independent Newspaper, African Leadership Magazine, United Kingdom, the Authority Newspaper, Hallmark Newspaper, all of them conferring on him the distinguished Awards of, "Governor of the Year" or as the "Best performing Governor in Nigeria", and echoing the same excellent sentiments about Governor Wike's developmental strides and accomplishments.
Silverbird Group also gave him the Extraordinary Personality of the Year Award for 2020.
He also bagged the Daily Independent Newspapers Infrastructure Gov­ernor of the Year 2020 Award, while only recently the Rivers State Governor got the Blueprint Newspapers Governor of the Year Award, in the company of former President, Dr. Goodluck Ebele Jonathan who was bestowed with Icon of Democracy in Africa Award.
A select delegation of the Nigeria Guild of Editors were in Rivers State in October 2020, for an on-the-spot, fact finding, verification mission of some of Governor Wike's reported projects and at the end of an independent tour of the projects, this is what the President of the Guild, Mustapha Isah said:
"Anytime I come to Port Harcourt, there is always a new project on-going. Flyovers are being constructed, existing roads are being expanded, and new roads being built. This is your second term and you're maintaining what you said that you will work until the last day of your tenure. You have zeal and passion in handling issues of Rivers state, from COVID-19 to issues of security," he enthused.
Indeed the place of Governor Wike in the annals of the media was best captured by Silverbird Creative Development General Manager, Jacob Akinyemi Johnson, when he led his management team to confer the "Extraordinary Personality of the year 2020" on Governor Wike.
He said the award is to let the Governor know that he is doing a fantastic job for the people of Rivers State and Nigeria and his actions have not gone unnoticed.
"Your boldness made you the first prominent Nigerian to raise the alarm over the atrocities of the now disbanded SARS. And you also spoke against the politicisation of security. Now your forthrightness in telling the truth to power including the presidency when you think things are going wrong, is worthy of emulation. You did not hesitate to commend when necessary also. And on political issues, you are not afraid to tell even your own party, the Peoples Democratic Party(PDP) the whole truth when necessary. "
"There are very few Governors like you who walk the talk and there are very few Governors like you who have the passion and are not sentimental. You say things the way they are and you also say the things that you believe in.
"So we sat back and we said the person we can think of this year is your Excellency Nyesom Ezenwo Wike
"Also in the area of projects, the last time I was here, you were referred to as Mr. Projects. Now you have been elevated to Mr. Quality Projects.
"You promised on the day you were sworn in for second term that you will work for Rivers State people to the very last day and you are living up to that task. Seven bridges in a record period of time and all these were embarked upon in 2020 when the country and indeed the entire world were greatly impacted by the COVID- 19 pandemic, but you still delivered."
There is no doubt whatsoever that despite the dubious, misleading and often desperate and delusional propaganda spewed by the fractured and dwindling opposition in the state and their hirelings of detractors, the reports of the amazing and superlative projects delivery of the Rivers State Governor, continues to grab the top headlines nationally in the media and silence his detractors at home.
The 3rd NUJ National Conference, in Port Harcourt has come and gone and once again, it has afforded the globally acknowledged watch dogs of the society, a first hand opportunity to perform their information monitoring roles in reporting the reality on ground, as Rivers State continues to transform in the unfolding kaleidoscope of amazing development, under the visionary, determined, focused and progressive leadership of an extraordinary man, who believes and is fully committed towards ensuring that the resources of the people work for them and only the best will be good enough for Rivers people.
Paulinus Nsirim, Commissioner for Information and Communications, Rivers State
Radio Rivers FM @ 40: The Journey So Far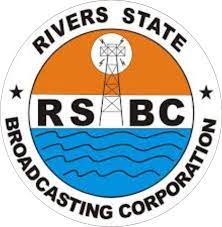 It was the 16th President of the United States of America, Abraham Lincoln, who once said: "Let the people know the facts and country is safe". This notable aphorism of Lincoln's is crucial for the development of society.
Radio Rivers Two FM Stereo, as it was then called, was 40 years on May 2, 2021, following its establishment and launch of its signal on May 2, 1981. Ace broadcaster, Dafini Gogo-Abbey, signed on the new frequency modulation radio station with the call signal: Radio Rivers Two FM Stereo.
The radio station was tagged Radio Rivers Two then because the Amplitude Modulation (AM) began operation on June 1, 1978 under late Chief Olu Benibo Fubara as General Manager of Rivers State Broadcasting Corporation (RSBC) as Radio Rivers alone. It is on record that Mambo Tumbowei, later known as Elizabeth Odumo, signed on the station with the call signal: Radio Rivers.
At inception, the original plan of the founding fathers was that RSBC would serve as an umbrella body for radio and television. The late literary icon, Gabriel Imomotimi Gbain-Gbain Okara, was the pioneer General Manager of RSBC-Radio and TV together; but the television station, known as RSBC-TV, commenced operation before the radio arm. And this was largely due to the fact that there had been radio broadcasting service provided by the Nigerian Broadcasting Corporation (NBC) in the state.
It is pertinent to accentuate the fact that RSBC was encapsulated in the vision of the founding fathers to promote the favourable identity of the old Rivers State created from the defunct Eastern Nigeria.
Following the restructuring of radio broadcasting in Nigeria in 1978, NBC transformed to be Federal Radio Corporation of Nigeria (FRCN) wherein the Rivers State Government inherited the personnel and equipment of the former. The personnel included the legendary Opuerembo Gloria Fiofori, Elder Goddy William, Japudiari Jumbo and Elder Walson Asako, among others.
Interestingly, this pool of staff aided Chief Fubara to actually commence broadcasting using NBC equipment at William Jumbo Street, Old GRA with the engineering and technical services at Ozuoba in present day Obio/Akpor LGA of Rivers State.
It is common knowledge that Radio Rivers AM truly promoted favourable identity of Rivers people as envisioned by the founding fathers. This was articulated through community broadcasting module where premium was attached to programming in indigenous languages as well as translation of programmes into Rivers languages.
The administration of Chief Fubara was remarkable and would particularly be remembered for sending staff for training abroad in England, The Netherlands and the United States. Specifically, Dafini Gogo-Abbey trained in the US, Eric Uzoma was in The Netherlands while Ibiye Degbani went to the UK, among other staff who benefited from overseas training. This does not in any way demean those who trained at home at the time. No doubt, such training equipped members of staff to tackle the challenges of rural broadcasting ahead.
The government of Chief Melford Okilo did build on the legacies of the regimes of Commander Alfred Diete-Spiff, Col. Zamani Lekwot and Commander Suleiman Seidu to broaden the broadcast space by introducing the rave of the moment: Radio Rivers Two FM Stereo on May 2, 1981.
While it was the first FM radio station to be established by a state government in Nigeria, the Rivers broadcast facility came after the first FM studio called Radio Nigeria Two or Metro FM Ikoyi, Lagos, established in 1977. The superior sound quality and highly-skilled professionals' commitment to duty endeared Radio Rivers FM to many, not only in the state but across the nation.
Tribute must be paid to the founding fathers and managers who had a clear sense of purpose and vision to provide favourable identity for Rivers people through this medium. To this end, one must acknowledge the commitments of pioneer staff as well as their team spirit. The General managers and management staff included Mrs. Nguba Aspinnal, late Jonny Abasa, Ernest T. Ogbanga, late Sunny Joe, Gloria Fiofori, Dafini Gogo-Abbey, Florence Ekiye, Digi Hart, Mike Yempe, Brighton Sorgwe, among others.
Interestingly, Radio Rivers 99.1 FM was born at the time when the war of words between Governor Sam Mbakwe of Imo State and his Rivers State counterpart, Chief Okilo, reached a crescendo following the controversy over post-Biafran War abandoned property policy and non-inclusion of Imo State in the list of oil-bearing states to benefit from the derivation per centage of that time. As a result, Mbakwe never saw anything good in the administration of Okilo.
This was where the news commentaries churned out by the News and Current Affairs Department of Rivers FM radio rose to the occasion and the specialised news features of staff, particularly Dumo Oruobo, remained exquisite. The other notable writers were Oju Daniel-Kalio, Eriye Iyaye, Simon Ambakederemo of the Ministry of Information, Kudo Eresia-Eke and Bobo Brown; while literary giants like Kenule Saro-Wiwa, Ola Rotimi, Paul Naale, Elechi Amadi and Gabriel Okara were regular guests on the literary discourses hosted by Oruobo.
Speaking in a live interview tagged Spotlight on Rivers FM radio on Sunday May 2, 2021, Chief Oruobo noted that Governor Mbakwe did surrender to the fireworks from the AM and FM studios of Radio Rivers.
"Yes, Governor Sam Mbakwe caved in and pleaded with his colleague, Governor Melford Okilo, to stop the war; then Governor Okilo asked him to tell his people to stop the propaganda too," he said.
In her remarks, Opuerembo Fiofori, who was also a guest on the live interview programme admitted that she headed a team mandated to produce the public service jingle of old after the war of words. She sang recalled the lines thus: Love Rivers State or leave alone; don't pull her down, no no; think what you can do for her; engage yourselves in meaningful activities; no room for gossips; do something meaningful.
Additionally, it is on record that RSBC introduced News In Special English in 1984, another milestone in the annals of radio broadcasting while bridging the gap between government and the governed through programmes and translations in indigenous languages. Tamunokuro Akaluogbo anchored Arokerenime in Okrika, Billy Evans handled request programme in Kalabari, Dehkai Ema was for Khana, Nyemavuchi Ohaka and Austine Weji Akajile for Ikwerre and Francis Vibeleh for Bonalo-lobel for Gokana audience.
On account of the outstanding achievement of Radio Rivers FM, it was not only a tourist site but training centre for other FM radio stations. It is common knowledge that Benue State Radio and Cross Radio State Broadcasting Corporation (CRBC) came to radio Radio Rivers for training.
Radio Rivers accorded adequate airtime to coverage of RIVIFEST, Peoples Parliament and programme such as English By Radio while it also organised outdoor events such as Miss FM and Mr. FM. According to the former General Manager, Gloria Fiofori, Tonye Koko was the first to win Miss FM while David Ibiyeomie (now founder of Salvation Ministries) won Mr. FM, respectively.
Despite its contributions to state affairs, the authorities concerned did not replace obsolete equipment as at when due and Radio Rivers began to experience incessant off-air syndrome. Truly, broadcast equipment have lifespan and approved room temperature to function well. Worse still, the government of Dr Peter Odili directed RSBC under Sir Mike Oku, as General Manager, to vacate the AM studio's premises at Ozuoba and handed it over to Daar Communication.
The attempt to combine community broadcasting of AM station with FM programming resulted in shapeless programming. Thus Radio Rivers at 40 requires restructuring and programme re-engineering. Similarly, the RSBC Management has been directed to vacate its William Jumbo property.
The government of Diete-Spiff established the Rivers State College of Science and Technology in 1970; Okilo upgraded it to Rivers State University of Science and Technology (RSUST) in 1980, while Governor Nyesom Wike amended the law to make it Rivers State University (RSU) in 2017.
In the same vein, the Rivers State University Teaching Hospital (RSUTH) grew from a nursing home to Braithwaite Memorial Hospital (BMH) and later to Braithwaite Memorial Specialist Hospital (BMSH) before transforming to its present status. This is the way to keep vision alive.
Edict No. 8 of 1973 governing the establishment of RSBC must be amended to enable the Corporation handle present-day challenges while effort must be made to restrict radio broadcasting through merger of Garden City Radio and Radio Rivers as well as meet deadline for digitization.
The point must be made that funding a vision is different from funding road project as gestation period and profit motive vary. Truly, Radio Rivers 99.1 FM is the voice of experience and it has the potentials to rise again.
Congratulations at 40!
Sika is a public affairs analyst in Port Harcourt.
By: Baridorn Sika
Wike Passes Rotary's Four-Way Test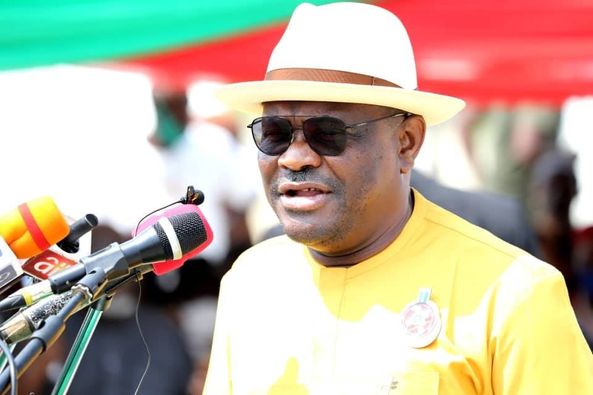 Rotary International operates a time tested Four-Way Test: Is it the truth? Is it fair to all concerned? Will it build goodwill and better friendships and will it be beneficial to all concerned?
Rotary Club is very particular, especially when giving out its awards, that whoever has been endorsed by its Directors for recognition and decoration, must be seen to have excelled in upholding the tenets of the Four-Way Test, when such a person is put to public scrutiny and assessment.
Having been deemed to have passed the Four-Way Test in his leadership of Rivers State for the past six years, therefore, Governor Nyesom Ezenwo Wike on Friday, May 7, 2021, received the  2019/2020 Good Governance Award for his sustainable projects, from the Rotary Club of Port Harcourt.
Presenting the Award to Governor Wike, Vice President of Rotary Club of Port Harcourt, Rotarian Obiageli Ejezie said that the Rotary Board of Directors had approved and endorsed Governor Wike as best suited for the 2019/2020 Good Governance Award, for his very laudable sustainable projects for Rivers people, especially in  urban renewal and excellent infrastructure delivery.
Most importantly, she said, Governor Wike was proactive, firm and determined in the way he handled the Covid-19 pandemic and saved the lives of many indigenes and residents in the state.
"Many laudable and sustainable development projects of your government are scattered across Rivers State and we note particularly, your projects and achievements in the areas of urban renewal, road maintenance, construction of flyovers, education, health care and others.
"The proactive manner Your Excellency has managed the Covid-19 pandemic has been serving the desired purpose of saving the lives of a considerable number of residents. "
She also informed Governor of the intention of the Rotary Club of Port Harcourt to build a skills acquisition centre in Trans-Amadi, Port Harcourt, where youths and widows will be trained.
For the records, Rotary Club started with the vision of one man, Paul Harris. the distinguished Lawyer and Attorney from Chicago in the city of Illinois, USA on 23 February 1905, and the primary purpose at that time was to bring together, business and professional leaders in order to provide humanitarian service, promote integrity and advance world understanding, goodwill, and peace around the world, through its fellowship of business, professional, and community leaders.
Those who are conversant with the operations of Rotary Club, will attest to the fact that it is a cautious and conservative group, which tends to avoid things that are political and is one of the most highly principled and respectable, non-political and non-religious organisations in the world.
Everything about its activities and operations, including the conferment of awards, are done with painstaking investigation, comprehensive assessment and resolute conviction, devoid of any ulterior or self aggrandising motives.
It is against this very internationally acclaimed reputation and impeccable operational backdrop, that one must access and appreciate the decision and endorsement by the Rotary Board of Directors to confer the 2019/2020 Good Governance Award on Governor Nyesom Wike.
No doubt, this award ranks as one of the most prestigious in the burgeoning gallery of awards which Governor Wike has been confered with over the years, for the incontrovertible fact that it underscores the suggestion that the great work the Governor is doing, resonates quite impressively with a solid and reputable organisation like Rotary Club.
It also underscores and consolidates the resounding national tribute and eloquent testimony which have come from all walks of life, including peers and even the opposition, recognising Governor Wike as indeed, one of the truly great leaders of this generation.
Receiving the 2019/2020 Good Governance Award, from the Vice President of Rotary Club of Port Harcourt, Rotarian Obiageli Ejezie, who led others leaders of the association to the Government House, Port Harcourt,  Governor Wike used the opportunity to comment on the burning issue of  National Security;  a matter which is very dear to his heart and quite central to the objectives of Rotary International, in their mutual desire to advance understanding, goodwill and peace in Rivers State and Nigeria.
Addressing the delegation, Governor Wike, who wondered how long the APC federal government will allow the needless killings and abduction of innocent Nigerians to continue, said: "There can't be good governance without security and this is based on rule of law. All of us are living witnesses in 2015 when it was alleged that the government of former President Goodluck Jonathan, could not perform. So Nigeria needed a change. What has happened to the change? They have taken Nigeria back by 50 years," he lamented.
While stressing that it is no longer acceptable for Nigerians to wake up daily to such ugly news of killings because they expect the government to guarantee security, Governor Wike assured however that his administration was doing everything possible to secure life and property of all residents in the state.
"But thank God that in our state, we are doing everything we can to protect lives and property. For us, we believe that everybody has a role to play in this country. This is because when Nigeria is bad, Rivers state will be bad, since we are all component units of the country. But as a government, we will continue to partner with voluntary organisations like Rotary club to improve the wellbeing of our people."
Governor Wike then lauded Rotary Club of Port Harcourt for the initiative to build a vocational centre to train Rivers' youths and widows in different skills, which is quite in tandem with the youth and women empowerment initiatives of his administration and announced a donation of N65 million to support the  scheme in Rivers State.
Governor Wike is not a man who seeks or is easily swayed by awards, but when a universally renowned institution like the Rotary Club, decides to honour you with an award, it then becomes obvious that you must be doing the right thing, at the right time and in the right place, to ensure the promotion of peace, goodwill, enduring development and harmonious co-existence for your people.
Governor Wike is indeed working and Rivers people, including the Rotary Club of Port Harcourt, are seeing it, clearly, boldly and without any prejudice or propaganda.
Nsirim is the Commissioner for Information and Communications, Rivers State