Ex-Guber Aspirant Knocks FG Over N20,000 Cash To Poor Nigerians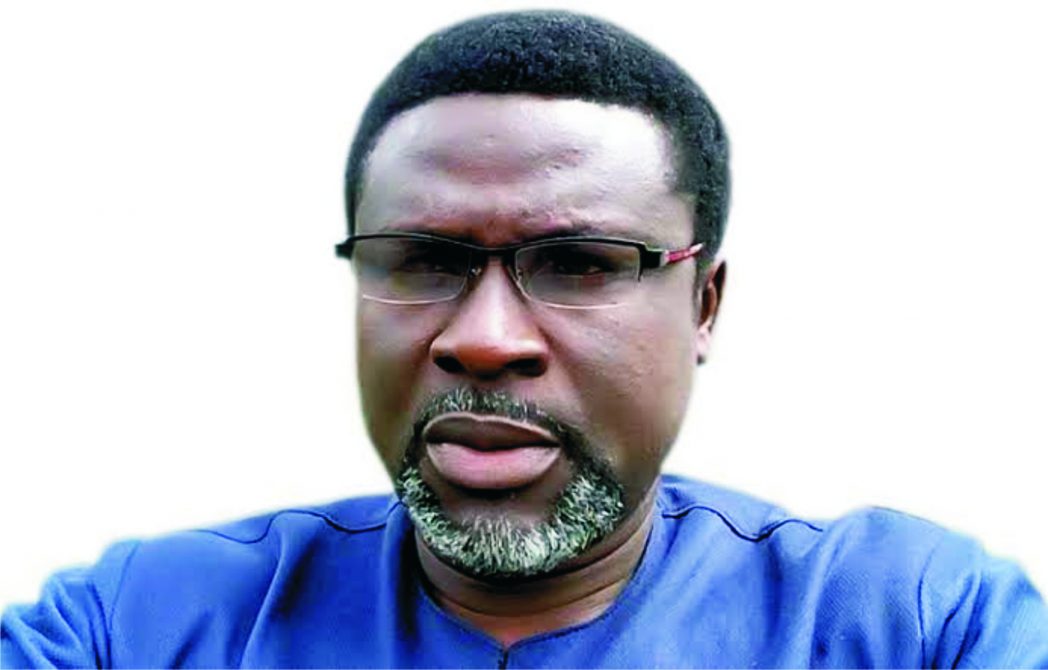 Former Delta State governorship aspirant, Chief Sunny Onuesoke, yesterday described the N20,000 palliative being reportedly paid to poor Nigerians by the President Mohammadu Buhari- led federal Government as another charade aimed at looting the country's treasury at a critical time as this when the world is battling on how to contain the spread of the dreaded coronavirus pandemic.
Onuesoke in online chat with newsmen held that nobody had acknowledged receipt of the N20,000 cash palliative, saying: "One unfortunate thing about this President Mohammadu Buhari-led APC federal government is its penchant for telling lies and spewing media propaganda, hence they cannot be trusted.
"How many poor Nigerians have you seen acknowledged the receipt or alert of N20,000 from the federal government?  Coming to say they have started the distribution of N20,000 to poor Nigerians without any single proof is a big lie.
"This is another opportunity to loot our national treasury even at a time when the entire world is going through a very difficult ordeal as a result of the COVID-19 pandemic. What are the criteria used in arriving or ascertaining the poor and vulnerable?
"As a community development expert, I can categorically say that the federal government does not have a database to define the poor and vulnerable across Nigeria because most of them don't even have a bank account not to talk of BVN.
"It is just an avenue to loot and siphoned the national treasury for personal gain and aggrandizement. If truly the federal government is sincere about social palliative to cushion the effect of the lockdown down, they would have provided 24 hours electricity with subsidized or free tariff for the people.
Nigeria's Rig Count Rises 20.8% To 29 In Q3
Nigeria's rig count, a global index for measuring activities in the upstream sector, has increased by 20.8per cent Year-on-Year, YoY, to 29 in the third quarter 2021 (Q3'21) from 24 recorded in the corresponding period of 2020.
This was revealed in a report by the Organisation of Petroleum Exporting Countries (OPEC), yesterday.
During the quarter under review, sector activities appear on the low ebb in July with just seven rigs in operation, but it quickly rose to 11 in August and maintaining same level in September.
The organization did not provide reasons for the increase, but investigations show that it might have been connected to improved activities after the complete lockdown of the oil and gas industry under the Covid-19 adverse operating environment.
This was even as the OPEC's latest Monthly Oil Market Report (MOMR), for the month of October, 2021 puts the Nigeria's oil output at 1.239million barrels per day, mb/d, excluding condensate, based on data obtained from direct sources.
However, when data obtained from indirect sources were considered, the organization, which has already increased Nigeria's quota to 1.8mb/d from 2022, puts the nation's output at 1.271mb/d.
Already, the government proposed its 2022 budget benchmarks on $57per barrel and 1.8mb/d, but prices currently hover at over $80per barrel, indicating that its revenue target would likely be met despite the shortfall in output.
In the budget presentation to the National Assembly, President Muhammadu Buhari had said: "The 2022 to 2024 Medium Term Expenditure Framework and Fiscal Strategy Paper sets out the parameters for the 2022 Budget. A conservative oil price benchmark of $57per barrel; daily oil production estimate of 1.88million barrels (inclusive of condensates of 300,000 to 400,000 barrels per day); exchange rate of four 410.15 per US Dollar; and projected GDP growth rate of 4.2per cent and 13per cent inflation rate.
"Based on these fiscal assumptions and parameters, total federally-collectible revenue is estimated at N17.70trillion in 2022.
"Total federally distributable revenue is estimated at N12.72trillion in 2022 while total revenue available to fund the 2022 Federal Budget is estimated at N10.13trillion. This includes grants and aid of N63.38billion, as well as the revenues of 63 government-owned enterprises.
"Oil revenue is projected at N3.16trillion, non-oil taxes are estimated at N2.13trillion and FGN independent revenues are projected to be N1.82trillion."
In any case, Senior Research Analyst at FXTM, Senior Research Analyst at FXTM, Lukman Otunuga, who raised hope on continued stability in oil prices, said: "One of the major themes dominating global markets is the recent surge in oil prices.
"Brent and WTI crude have appreciated to multiyear highs this month thanks to the combination of tightening supplies and rising demand. The explosive appreciation in oil is bad news for energy consumers but a welcome development for energy-producing countries like Nigeria which acquires over 90% of export earnings and roughly 70per cent of government earnings from oil sales."
Nigerian Makes Top 10 For $.1m Global Student Prize
Nigerian student, Oluwadamilola Akintewe has been named a top 10 finalist for the Chegg.org Global Student Prize 2021.
It is a new $100,000 award to be given to one exceptional student that has made a real impact on learning, the lives of their peers and on society beyond.
Akintewe, a 22-year-old student at Adekunle Ajasin University, Ondo, Nigeria, was selected from over 3,500 nominations and applications from 94 countries around the world.
The Varkey Foundation launched the Chegg.org Global Student Prize earlier this year, a sister award to its $1million Global Teacher Prize, to create a powerful new platform that shines a light on the efforts of extraordinary students everywhere who, together, are reshaping our world for the better.
The prize is open to all students who are at least 16 years old and enrolled in an academic institution or training and skills programme.
Part time students as well as students enrolled in online courses are also eligible for the prize.
Chegg.org has partnered with the Varkey Foundation to create the new Global Student Prize.
The CEO and President of Chegg, Dan Rosensweig, said: "While many stakeholders are busy debating, these students are busy doing. Congratulations to all the finalists of the Global Student Prize. They truly are the change makers our world needs."
The Head of Chegg.org, Lila Thomas, said: "Oluwadamilola and all our finalists represent the courageous and hardworking students all over the world that are fighting for their future. "Despite the challenges of Covid, this generation of students have shown the kind of resilience and creativity that give us all hope as we confront the towering challenges ahead.
"The Global Student Prize has been launched to shine a light on their stories and listen to their voices. After all, it is their dreams and their talents that will light the path to a better tomorrow."
Akintewe was inspired by her humble background to always be committed to improving the lives and empowerment chances of girls and women in Nigeria.
She launched LetGirlsLead to provide mentorship and support for secondary school girls in Ondo, her home state.
Working with youth organizations, they teach girls entrepreneurial, financial and digital skills, so that they may become self-sufficient, and she set up a scholarship list to help them apply for places at universities and gain further qualifications.
She also launched Project Rebirth, which uses entrepreneurial action to deliver financial equality and inclusion for low income and rural women in Ondo.
They take business development and financial literacy classes and learn sustainable and eco-friendly fashion design.
The 140 women who have been impacted by the project also get loans to buy sewing machines and launch their own businesses.
Using her growing confidence and connections, she messaged an Instagram model who she noticed supports social impact projects in the global south, pitched Project Rebirth to her and secured a $2,000 grant to deliver the training project to young women participating and directly benefiting.
In 2020, her team secured a $3,000 grant from Ford to expand implementation to women in agriculture and food production while combating global scarcity and hunger.
As a former victim of gender-based violence, Oluwadamilola has herself dealt with mental health issues and trauma, and is promoting a wider social change through gender advocacy.
Reacting to the alarming rate of sexual violence in Nigeria during the pandemic lockdown, with social distancing the new normal, she leveraged social media to raise awareness, founding the Forbidden Topics Facebook platform, now with over 1,100 followers, to amplify female voices against social injustices and break the silence.
Volunteering with many global organizations, Oluwadamilola also secured a $2,000 Wishwall Foundation grant to provide internally displaced girls in Northern Nigeria with free digital skills in coding with python, JavaScript, graphics design and digital marketing as income generation to further improve their lives.
Oluwadamilola has won a string of awards, praise and recognition for her work and achievements, including 30 under 30 Changemaker 2021 from Opportunity Desk Impact Challenge as well as the Inaugural winner of the Samantha Singh Memorial Award 2021 from the ONE Campaign and the 2021 Peter Drucker Global Challenge for Leadership.
The Founder of the Varkey Foundation, Sunny Varkey, said: "Congratulations to Oluwadamilola for reaching the final 10. Her story clearly highlights the importance of education in tackling the great challenges ahead – from climate change to growing inequality to global pandemics. It is only by prioritizing education that we can safeguard all our tomorrows. Education is the key to facing the future with confidence."
The other top 10 finalists for the Global Student Prize 2021 are Amisa Rashid from Kenya, Elliott Lancaster from the UK, Jeremiah Thoronka from Sierra Leone, Kehkashan Basu from Canada, Lamya Butt from the UAE, Matine Khalighi from the US, Mirko Cazzato from Italy, Ana Julia Monteiro de Carvalho from Brazil, and Seema Kumari from India.
Applications and nominations for this year's Global Student Prize opened on Tuesday, February 2, 2021, and closed on Sunday, May 16, 2021.
Students who applied for the Global Student Prize are being assessed on their academic achievement, impact on their peers, how they make a difference in their community and beyond, how they overcome the odds to achieve, how they demonstrate creativity and innovation, and how they operate as global citizens.
The winner will be chosen from the top 10 finalists by the Global Student Prize Academy, made up of prominent individuals.
If students were nominated, the person nominating them was asked to write a brief description online explaining why.
The student being nominated was then sent an email letting them know they had been nominated and inviting them to apply for the prize.
Applicants were able to apply in English, Mandarin, Arabic, French, Spanish, Portuguese and Russian.
The winner will be announced on November 10 via a virtual ceremony taking place at UNESCO's headquarters in Paris.
Omo-Agege Assures 2022 Budget Passage Before Dec 16 …As Estimate Scales Second Reading
The National Assembly has expressed its determination to pass the N16.3trillion 2022 budget presented to it by President Muhammadu Buhari penultimate Thursday before lawmakers would proceed on their Christmas break on December 16.
This is as the House of Representatives, yesterday, passed for second reading the 2022 Appropriation Bill after a two-day debate on the general principles of the national budget.
The Deputy Senate President, Ovie Omo-Agege gave the assurance, yesterday, when he hosted his former classmates from the Nigerian Law School, Class of '86 (The Centennial Class) led by 'Class Captain' Oladipo Okpeseyi SAN in Abuja,
According to Omo-Agege, early approval and signing of the appropriation bill into law will ensure planning, bring about enhanced productivity and efficiency in the management and application of the nation's resources.
He explained that Nigerians are the ultimate beneficiaries of the return to the January to December budget cycle, stressing that this will guarantee full implementation of the economic, infrastructural, social investments and other developmental programmes contained in the budget.
"The budget process is ongoing. In the next 30 days, we will conclude it and pass it before we go on Christmas break, sometime on December 16," he said.
On the request for the completion of a moot court at the Nigerian Law School Headquarters, Bwari, Abuja by the class, the Delta Central lawmaker promised to assist in completing the project.
He was excited that his class had taken on such a laudable project.
Speaking on a bill sponsored by his colleague that seeks to increase the number of law school campuses in Nigeria from six to 12, the federal legislator emphasised the need to reach out to all stakeholders to determine its acceptability or otherwise.
He said: "I want to thank you for the initiative you have taken on this moot court. It's a great idea, especially for trained advocates. I really don't see how you can hone your skills if you are not given the opportunity and privilege to have facilities like that.
"I am not surprised that this initiative is coming from '86 Class. We are the most innovative in every respect. I appreciate what you have done. I have your back. Any assistance I can render, I will be available. I am also here in case of any legislative intervention that the class believes ought to be made.
"We have stepped in so many times to assist the Judiciary as much as we are able to by way of improvement in their welfare, especially with the FCT courts, trying to provide adequate funding to expand the court and provide facilities. And for most of us who come from the judicial family, I know what my own Dad went through using long-hand to do most of the work as opposed to what obtains abroad.
"I keep telling the judges who come before us here for confirmation that I am sure that if people like my Dad had such benefits, it would have added 10 years to his lifespan. Any assistance you need, you can always count on us".
Meanwhile, the House of Representatives, yesterday, passed for second reading the 2022 Appropriation Bill after a two-day debate on the general principles of the national budget.
The lawmakers had taken turns to criticise the internal and external borrowings by the Federal Government, the huge budget deficit and failure by the ministries, departments and agencies to generate adequate revenue to finance the budget, among other issues.
The budget is titled, 'A Bill for an Act to Authorise the issue from the Consolidated Revenue Fund of the Federation, the total sum of N16,391,023,917,692 only, of which N768,276,616,043 only is for Statutory Transfers, N3,901,952,981,550 only is for Debt Service, N6,829,015,483,446 only is for Recurrent (Non-Debt) Expenditure while the sum of N4,891,778,836,654 only is for Contribution to the Development Fund for Capital Expenditure for the year ending 31 December, 2022.'