Benue Govt To Probe Teachers Service Board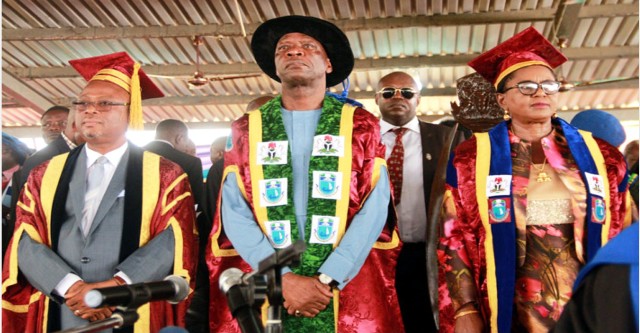 Benue State Commissioner for Education, Prof. Dennis Ityavyar, has hinted that the state government would soon probe the financial activities of the state's Teaching Service Board (TSB), under the leadership of Dr Wilfred Uji.
Our source reports that Uji, who was appointed TSB Executive Secretary by Governor Samuel Ortom in 2016, resigned on Friday, April 3.
Uji, in his resignation letter, said that he was opting out so as to return to the Federal University of Lafia, where he was an Associate Professor of History.
"I want to return to the university to pursue the attainment of full Professorial status," he stated.
He accused the Ministry of Education of "meddling in the affairs of the board, especially regarding teachers promotion and discipline".
The former TSB boss, who later posted his resignation on social media platforms, blamed the political class for "creating unnecessary rivalry in the state for political advantage".
He also blamed the state bureaucracy for excluding some appointees from direct dealings with the governor.
Ityavyar, while reacting, told Journalists at the weekend in Makurdi that Uji was forced to resign, contrary to his claims of voluntary resignation.
Ityavyar said that the Ministry of Education and the Office of the Secretary to the Benue State Government were inundated with complaints of alleged financial impropriety against the former TSB boss.
"Uji was asked by Gov Ortom to tender his resignation letter on 1st April, but instead of doing so, he was busy appealing to stakeholders and traditional rulers to intervene on his behalf.
"The ministry had, on five occasions, through writing, stopped Uji from collecting illegal deductions from salaries of school principals and teachers, but he refused to stop," he alleged.
The commissioner, who described Uji's conduct as "deficient in all forms of integrity", claimed that Uji was "unfit to head a public office".
He alleged that the former TSB boss had, on several occasions, ordered school Principals to kneel down before him while apologising for acts of misdeeds.
"The former Executive Secretary of the TSB was actually asked to resign on Monday, April 1, 2020, when it became obvious that he could no longer competently manage the high office he occupied.
"He was also insubordinate to the government that appointed him and did not respect the ministry supervising the board.
"Rather than mend his ways, Uji went round lobbying prominent individuals and traditional rulers to have them intervene and stop his sack," he said.
He also accused Uji of failing to remit some mandatory revenue collections to the Ministry.
"Uji's inability to interpret his role at TSB led to his underperformance, gross misconduct and eventual forced resignation.
"Throughout his nearly four years as the helmsman at the TSB, Uji never followed laid down civil service rules nor recognised the need to work in harmony with his supervising Ministry.
"Rather, he derived pleasure in circumventing due process and cutting corners, acts that were inimical to the smooth operation of the agency he headed.
"For instance, there are several cases of allegations of illegal deductions of salaries of principals of schools during his tenure.
"He exhibited more acts of gross ignorance and insubordination when he chose to query the role of the Ministry of Education over agencies and departments under it, while flagrantly flouting the same.
"But, because he never understood his role, he chose to dump his inefficiency on the Governor, claiming that he had no time with the Governor to brief him. This is another tissue of lies which has no basis whatsoever.
"Under his leadership at the TSB, the transfer of teachers was for sale. Any official who wanted to be transferred was made to pay for his or her transfer" he alleged.
But Uji, while reacting to the allegations, described the commissioner's claims as "totally false".
"Everything he said is a lie. It is total falsehood. The deductions, for instance, didn't start with me. That has been the situation in the past 30 years," he said.
DPR Plans Maximum Economic Recovery Strategy For Oil, Gas Industry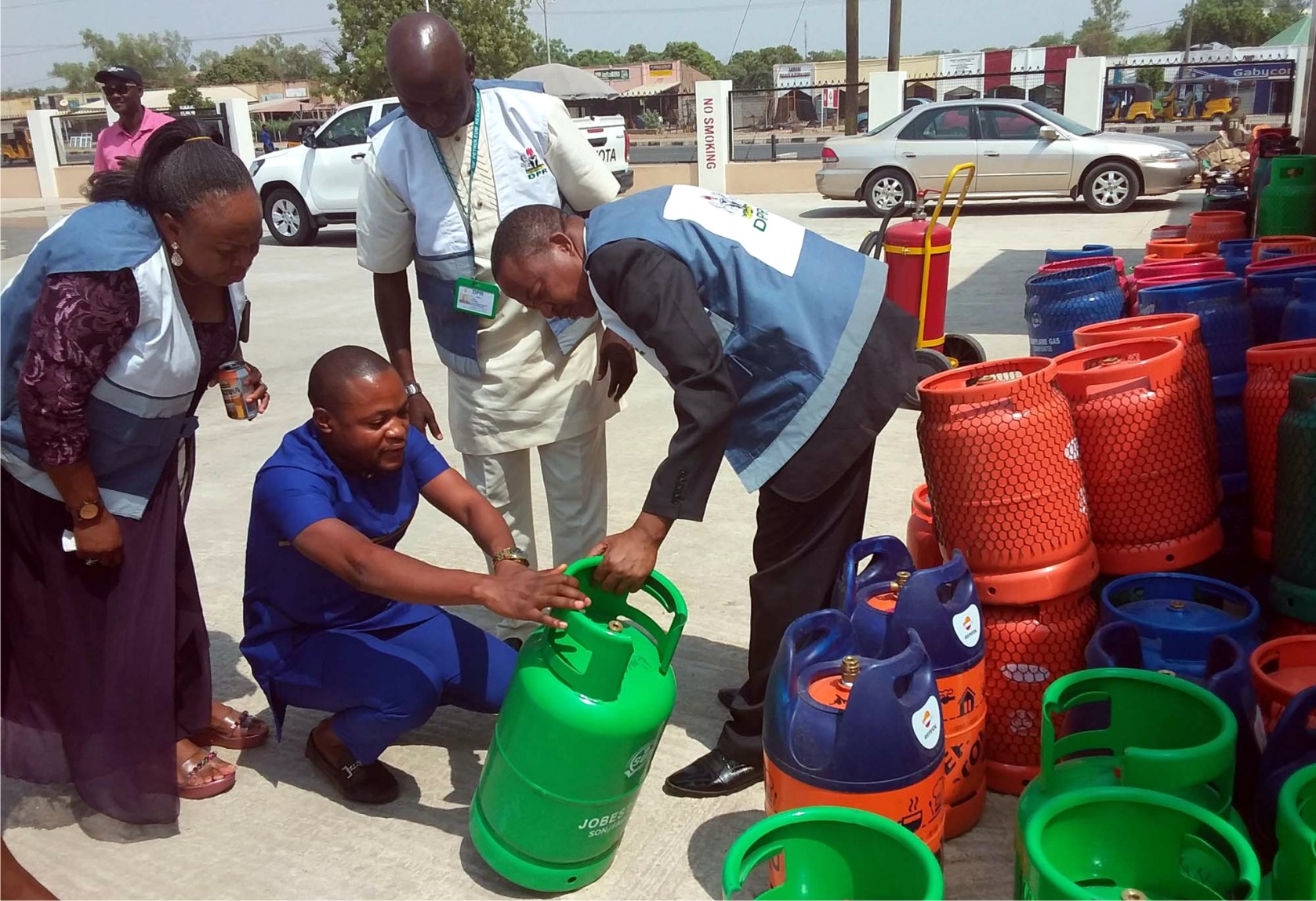 The Department of Petroleum Resources (DPR) says it is formulating a Maximum Economic Recovery (MER) strategy for Nigeria to attain maximum value delivery from its oil and gas resources.
The Director, DPR, Mr Sarki Auwalu, made the announcement during a keynote address at the 2021 Society of Petroleum Engineers (SPE) Nigeria Annual International Conference and Exhibition (NAICE), yesterday, in Lagos.
The conference has as its theme, "The Future of Energy –A Trilogy of Determinants: Climate Change, Public Health, and the Global Oil Market."
Auwalu said the industry initiative was one of the outcomes of the work of the National Oil and Gas Excellence Centre (NOGEC), Lagos inaugurated in January by President Muhammadu Buhari.
He said, "Following an in-depth assessment of the status of the industry, the department identified the need to formulate the 'Maximum Economic Recovery Strategy for Nigeria'.
"This is to guarantee the actualisation of sustainable resource optimisation and the economic benefits arising therefrom.
"The framework for this industry action plan outlines six pillars or building blocks."
Auwalu said the pillars were: Reserves Maturation and Production Optimisation, Exploration and Resources Maturation, Improved Oil Recovery and Enhanced Oil Recovery, Implementation Asset Stewardship, Performance Evaluation and Rewards Risk Management.
According to him, the draft framework has been shared with the industry, including professional associations like the SPE and the National Association of Petroleum Explorationists.
He said this was in preparation for an industry collaborative workshop to co-develop and enunciate this strategy for immediate execution.
"We count on the contributions and buy-in of all stakeholders on this crucial national assignment for our overall benefit and industry sustainability,"he said.
Auwalu said Nigeria was rising to the occasion as the 'trigger' for continental growth and economic transformation using its oil and gas resources to drive value for national development.
He said the DPR would continue to foster innovative ideas and create opportunities for investments and sustainability in the industry.
Auwalu said, "As always, we are enthusiastic to collaborate with all relevant stakeholders, including the SPE, toward the realisation of government's aspirations for the oil and gas sector.
"In our role as business enablers and opportunity providers, DPR will continue to promote efficiency to meet the needs of the industry, creating value, enhancing transparency, reducing barriers and transaction costs."
Pensioners Urge PenCom To Implement Unpaid 15% Increment
Pensioners under the Contributory Pension Scheme (CPS) have appealed to the National Pension Commission (PenCom) to implement their 15 and 33 per cent pension increment and other benefits.
The Contributory Pensioners Union of Nigeria (CPUN), South-West Zone, made the appeal,yesterday, during a peaceful protest held in Ibadan.
The CPUN President, Mr Joseph Idowu, while addressing newsmen said that PenCom has yet to implement the increment since 2007 and 2010 in spite of various promises.
Idowu said that their counterparts, under the Defined Benefit Scheme (DBS), had been enjoying the increment through the proactive stand of Pension Transitional Arrangement Directorate (PTAD).
"The new consequential adjustment in pension due to the latest increase in workers' salaries and wages are also being enjoyed by pensioners under DBS, neglecting the CPS pensioners.
"No CPS pensioner has received any interest on their accrued benefits since 2007 till date.
"We require your urgent attention to ensure that arrears on this are calculated and paid at the Federal Government official rate, as at the time of retirement," Idowu said.
The president said that his members were suffering as some of them collect as low as N3, 000 as their monthly pension which was not accepted.
Idowu also said that his members were not happy with the delay in the payment of their retirement benefits, which the commission now paid after one year of retirement, contrary to PRA Act 2004 (Amended).
He said that Section 16 (5) of PRA Act 2004 says pensioners should be paid not more than three months after retirement.
Idowu, however, commended the commission for prompt payment of their monthly pension, urging them to prioritise welfare of pensioners under the CPS.
Also, a member of the union, Mrs Clara Fumilayo, called on the Federal Government to assist the pensioners,
Fumilayo said that their monthly pension could no more buy any tangible things based on the situation in the country.
'Only 29% Of Babies Breastfed Due To Reliance On Breast Milk Substitute'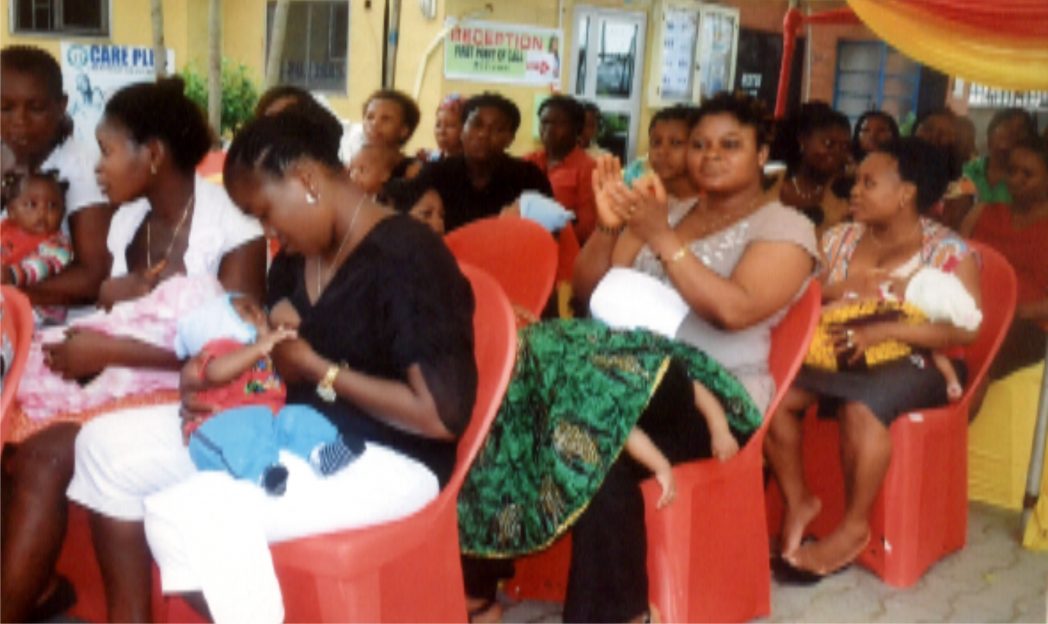 A professor of Paediatric and Child Health, Alice Romoke-Nte, says the aggressive marketing of breast milk substitute by manufacturers was responsible for the gap in breastfeeding of children by mothers in Nigeria.
Nte, who is also the coordinator, Baby Friendly Initiative at the University of Port Harcourt Teaching Hospital (UPTH) said the advertising of these baby food weakens the confidence of the mothers and makes them feel that these breast milk substitutes are better off.
She said this has left only 29 percent of Nigerian babies breastfed as a result.
Nte said the UPTH, Rotary Clubs in Port Harcourt and other stakeholders were using this year's World Breastfeeding Week to carry out aggressive campaigns to raise awareness for the need of exclusive breastfeeding.
She said the international code of marketing of breast milk substitutes would be included in steps to ensure full compliance of marketing these artificial body foods.
Rotary Clubs in Port Harcourt that joined in the rally yesterday morning for exclusive breastfeeding to mark the World Breastfeeding Week includes, Rotary Club of Port Harcourt Garden City, Top Health, Seaport, Eco, Atlantic City, and Golf Estate.
Others include, Rotary Club of Port Harcourt Gateway, City Valley, Passport, Creek View, Sky Waves, and Rotary Club of Port Harcourt.