COVID-19: Taxi Drivers Defy CRSG's Order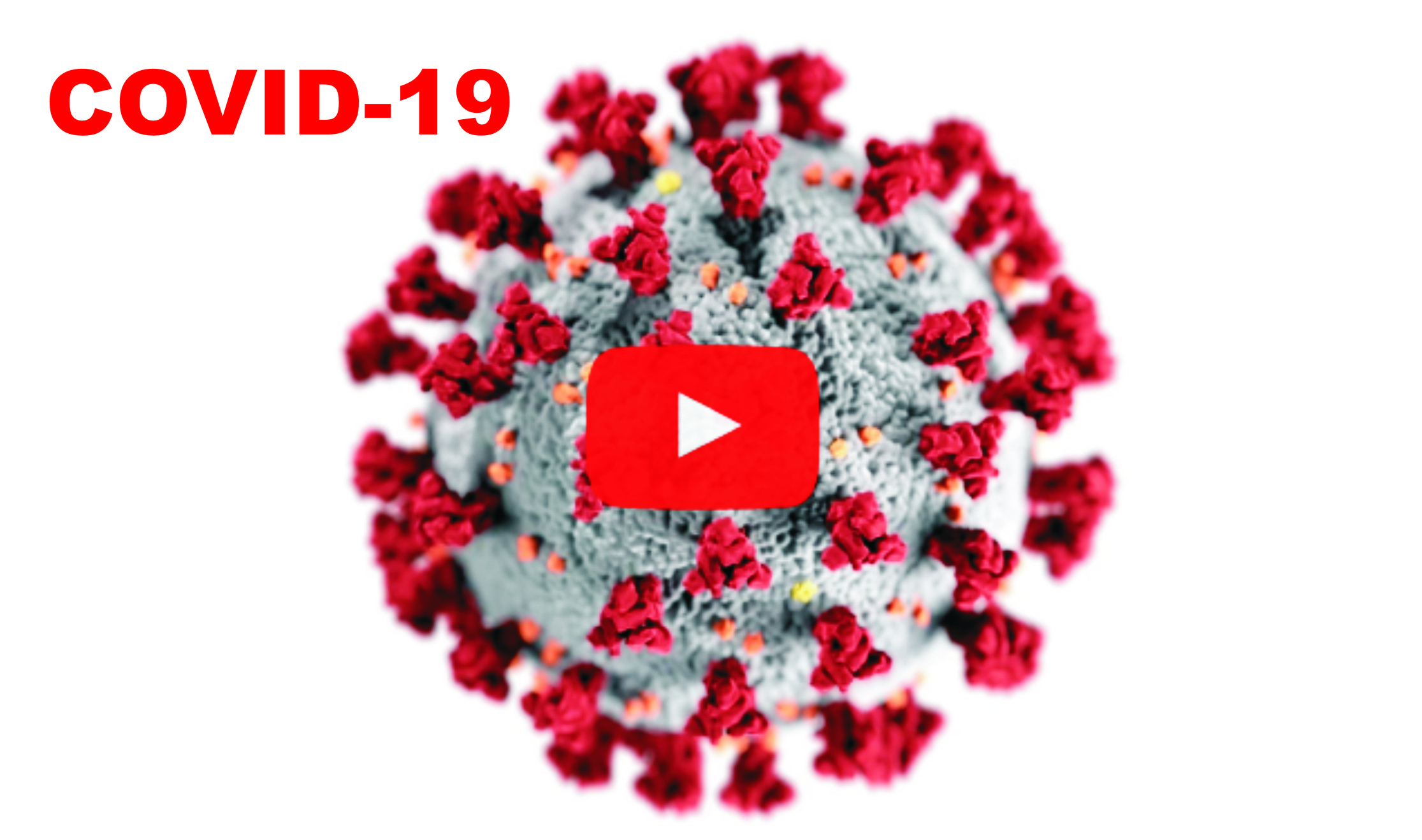 Taxi drivers in Calabar have defied the order by the Cross River State Government to carry only two passengers at a time to stop the spread of Coronavirus (COVID-19) pandemic in the state.
Our correspondent, yesterday went round the city to ascertain the level of compliance and spoke with some taxi drivers.
Our source reports that taxi drivers were still going about their normal business of carrying two passengers in the front seat and four passengers at the back, bringing the total to six passengers.
A driver simply known as Etuk said that the order was impossible to be carried out in the state.
He said that most of the drivers that were involved in commercial transportation business in the state did that with hire purchase vehicles and the owners of the vehicles were not interested in what the government was saying.
According to him, all the owners want is their weekly money as agreed.
He said: "All the owners want is their money as agreed with the driver from the beginning.
"So, how do we meet up with payment if we pick only two passengers per trip? How do we maintain the vehicle, fuel them, buy tickets and meet up with the agreed amount with the owners of the vehicles?''
Another taxi driver, Mr Asuquo Edem, said it was not enough to just give orders, the state government should look at how practicable these orders were.
"People have been ordered to stay at home, meaning that the number of passengers have reduced drastically.
"Yet, you are telling a taxi driver who hardly sees two passengers because of the lockdown to carry just two when he has mouths to feed at home. How will they survive?

COVID-19: CRSG Maintains Stance As Non-Infected Area In Nigeria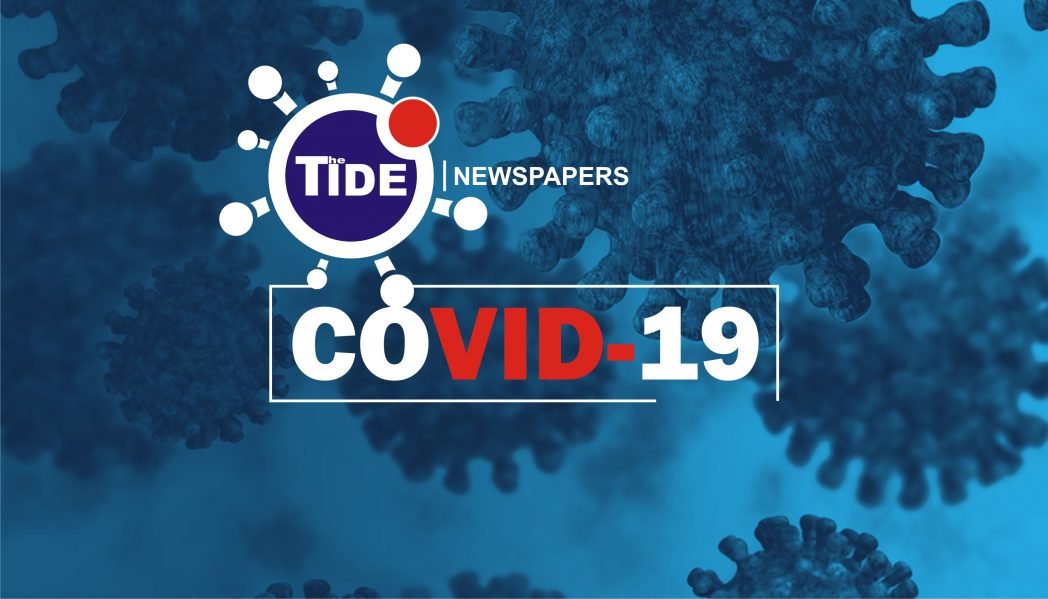 The Cross River State Government has criticised the attitude of the Nigeria Centre for Disease Control (NCDC) and the Federal Government
(FG) over the handling of COVID-19 pandemic.
Addressing a crowded press conference in Calabar last weekend, the State Commissioner for Health, Dr. Betta Edu who is also the Chairman of the COVID-19 Response Team lamented that the two federal government
agencies are concentrating on announcing numbers of cases rather than looking for prevention.
"We have a lot of conspiracy theories, why Cross River State should be
COVID-19 free, that we are hiding cases, that we are killing our people in their houses, a whole lot is happening.
"The agencies rather than testing people who came down with samples, they did massive screening using the PCR method, it is sad to know that our country would refuse to support a State that is preventing the virus.
"Everyone is insinuating, everyone is pressurizing and everyone is insisting that Cross River State has a case of Coronavirus but trying
to hide it. The money we spent every day to do live broadcasts in many stations, at least N12m for hours each day, times the number of stations; times three months ran into billions of naira.
"If such money is giving to help States, the States will respond better, the federal government has glorified COVID-19 such that every day people are waiting to hear numbers, 350 new cases, 500 new cases, total numbers of cases is 10, 000."
"If you say you have no case that is wrong, you must-have cases, you should test people in their millions, whether you have a sample collection kit or not doesn't matter, whether you have the Laboratory to test people or not it doesn't matter.
"You must test people in their millions every day that is the only time you will be politically correct in the eyes of the federal government, NCDC, NMA, Lab Scientists and others projecting the conspiracy theory.
"The prevention doesn't matter. Prevention is not important for Nigeria and that is why you will not get any support to continue to prevent cases or protect your people. Maybe we should change our strategy, open our borders, and dole out cases in thousands," the commissioner noted.
She explained that the State Government had been able to set up isolation centres, and working with partners in the UCTH.
"We have at least a 130-bed space with beds inside them. When the NCDC and Federal Ministry of Health and the National Primary Health Care Development Agency came they went in there and saw everything.
"We have a laboratory which has two machines that are solar-driven which can hold over 100 samples at every point in time. We called on
the NCDC, Federal Government to get that running, to configure the software to get it running but we have not seen any of that.
'We did not only provide an isolation centre but we have a hotel facility which has been dedicated to housing staff, health workers who
are dedicated to working at the Isolation centre. No support from anywhere, not even from NCDC or the Federal Government.
"A lot has been done by the Cross River State Government but rather than getting a commendation, we continue to be pressured for not having COVID-19," the Chairman contended.

NYSC Member Awards Scholarship To 4, Donates Food Items To Orphanage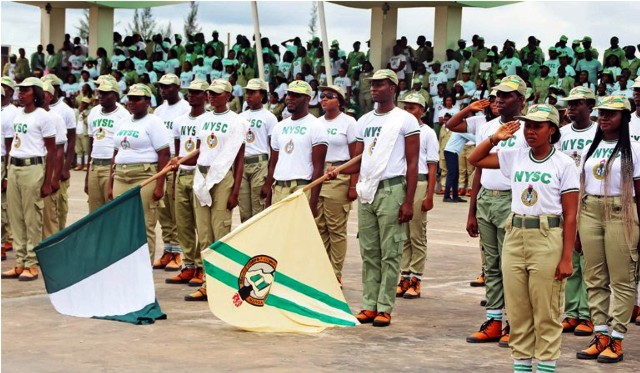 2020 Batch B, Stream 2, National Youth Service Corp NYSC Member, Queen Chibueze Alexandra Tochi, has awarded scholarship to four indigent
students of Margaret Ekpo Secondary School and Government Secondary school, Uwanse both in  Calabar.
Apart from the scholarship ward, the Youth Corper also donated food items/toiletries worth reasonable amount of money to the Uwanse
Motherless Babies Home, Calabar.
Speaking on the topic "Project Helping Hands," the Youth Corp member stressed  that the scholarship award/donation of food items and
toiletries which she donated to the beneficiaries was  in collaboration with the Nigerian Navy (place of her primary assignment) is one of the ways of contributing her quota to cushion the effect of COVID-19 which has almost cripple the economy of the nation.
Chibueze, a winner of 2020 NYSC Queen, stated that, "It has always been my dream to support young generation.
"After I emerged as Miss NYSC batch B, I thought it wise to embark on this project as part of my community development project," she noted.
On why the NYSC donated food items and award of scholarship to the indigent students (inmates of the motherless baby home) she said that
with outbreak of COVID–19 pandemic, it would be difficult to take care of the kids.
Chibueze who doled out the sum N200,000 to matron of the motherless baby home, said that the cash would assist the home to handle the fee of the beneficiaries immediately schools resumed after easing of lockdown.
She said that the scholarship ward shall span from their present classes of junior Secondary school 1 and Senior Secondary 1 to graduation.
In his remarks, the Flag Officer Commanding (FOC)  Eastern Naval Command, Rear Admiral, David Adeniran, urged beneficiaries of the
scholarship award, Master Imoh Etim SS1, Miss Esther David of JSS1, John Imoke of SS1 and Esther Imoke JSS2 student not to joke with the
opportunity but to study hard so that they can graduate in flying colors.
Representing the FOC, Commander Sunday Ozah, urged other Corp members to emulate Queen Chibueze's initiative.
Adeniran maintained that the navy became interested to collaborate with the Youth Corper when they discovered that she was passionate with issues that add value to development of mankind.
In his remarks, the Cross River State Coordinator for NYSC  Alhaji Mohammed Nakamba, who is represented at the event by Assistant Director Deployment/Relocation, Dimba Anyacho, while extolling Chibueze's stated that when Chibueze emerged as winner of the public speaking contest and became the NYSC Queen, she thought Chibueze was a push over, unknown to her that she had "something in her skull".
"I didn't take her serious; I didn't know she had dreams as big as this.
"All am saying is that other Corp members should emulate virtues like this that tend to add value to existence of mankind". The NYSC coordinator stressed.
Also speaking the state Commissioner for Humanity/ Welfare, Mrs. Blessing Egbara, represented by Director Social Welfate, Dr. Peter Ipoule called on other individuals to assist the state in the upkeep of inmates at the orphanage stressing that government alone would do less.
From FRIDAY NWAGBARA, Calabar

COVID-19: Ooni Of Ife Donates Motorised Fumigators To Delta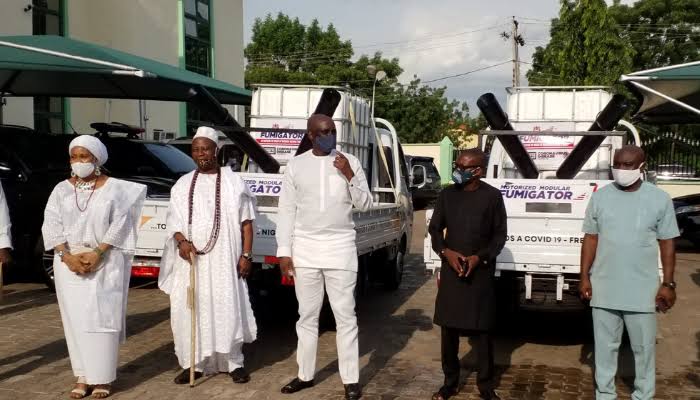 … As Okowa Lauds Collective Efforts Against Pandemic
The Ooni of Ife, Oba Adeyeye Enitan Ogunwusi Ojaja II, has presented two locally-fabricated modular fumigators to Delta Government to assist the state in its effort at containing the spread of the Coronavirus pandemic.
 This is just as Governor Ifeanyi Okowa lauded the collective global efforts in the fight against COVID-19.
The monarch, who was represented by his Director of Media and Public Affairs, Comrade Moses Olapare, in Asaba said that the Coronavirus was a common enemy that required the cooperation of all to defeat it.
According to him, the fight against the pandemic calls for a collective effort as it is no longer practicable for monarchs to sit down and watch government tackle societal problems alone.
"Our leaders, at both federal and state levels, have done very well in the fight against the virus and in this regard, we have decided to complement the efforts of the government and that's why we came up with this innovation for motorised modular fumigators.
"The fumigators were invented by the House of Oduduwa and fabricated at the Ooni palace in Ile-Ife with 100 per cent locally-sourced materials.
"It is our belief that the era when monarchs sit in the comfort zone of their palaces and expect the government to do it all is over.
"So, we have decided to join hands with government to tackle this pandemic by this donation of two motorised modular fumigators.
"We have watched your proactive approach to the fight against the pandemic in Delta and I must say that we are pleased with every step you have taken so far.
"This is why we are committed to working with government by making this donation, because together we can fight the battle and together we shall win the battle," he stated.
Receiving the equipment, Delta Governor, Sen. (Dr) Ifeanyi Okowa, thanked the Ooni for his thoughtfulness and innovation in the production of the motorised fumigators.
The governor, who was represented by Secretary to the State Government (SSG), Mr Chiedu Ebie, said that the state had put in so much to ensure that COVID-19 was contained in the state and called for further support and cooperation in the fight against the pandemic.
"We thank His Imperial Majesty for his wonderful donation today. In Delta as at today, we have recorded 27 cases while 12 have been successfully managed and discharged; unfortunately we lost five of the cases.
"We have done so much to ensure that we are able to contain the spread of the virus in the state and this we have done by ensuring closure of our 13 boundaries to contain the spread of the virus in the state.
"We are indeed very delighted that His Imperial Majesty came up with these innovative fumigators in his bid to contribute his own quota in the fight against COVID-19 and he is going around the states to donate them.
"We thank you very much for the thoughtfulness and the innovation in coming up with this and it will definitely go a long way in the fight against COVID-19,'' he said.
The Commissioner for Environment, Mr Chris Onogba and his Agriculture and Natural Resources counterpart, Mr Julius Egbedi, witnessed the ceremony.
From Albert Ograka, Asaba.