MAN Worries Over Social Distancing Among Miners, Suspends Activities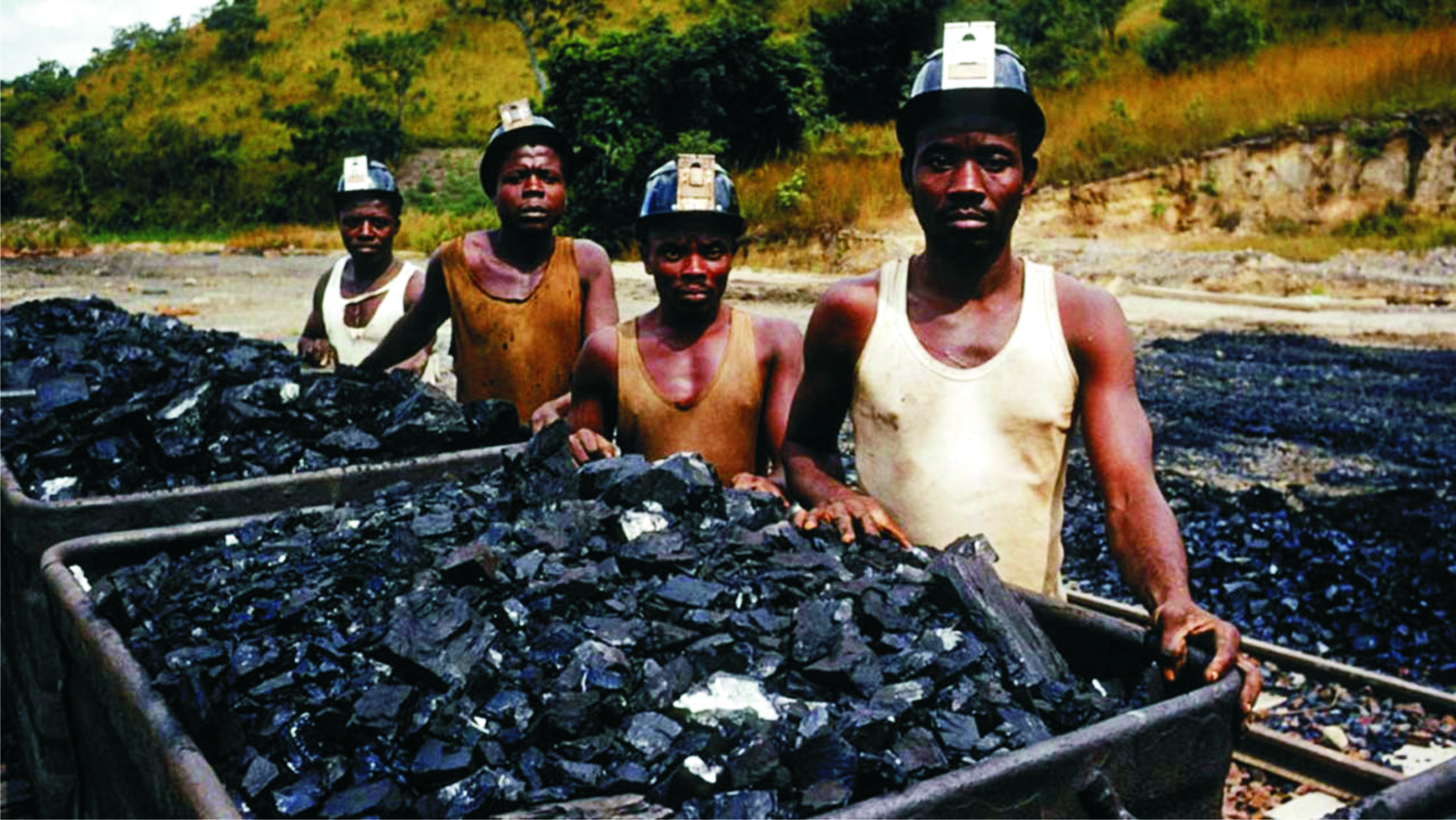 The Miners Association of Nigeria (MAN), yesterday, expressed worry over social distancing among miners and declared suspension of all mining activities.
The suspension order was contained in a statement signed by the National President, MAN, Kabir Kankara, and National Secretary, MAN, Dele Ayanleke.
According to the statement considering peculiar nature of mining activities which are mostly domiciled in the rural communities with attendant lack of health and other basic amenities, infiltration of illegal immigrants and high level of social contacts and interactions among the miners and other camp dwellers, the association has come to the conclusion that the state of mining sites is not in tandem with social distancing as a major weapon to combat the spread of COVID-19.
The statement reads in part, "The association has been monitoring, with patriotic interest, the developments and all measures being taken at mitigating the effects of this monumental health challenge and curbing its spread, by the Federal Government, state governments and health authorities at both local and international levels.
"And having also considered the peculiar nature of our mining activities which are mostly domiciled in the rural communities with attendant lack of health and other basic amenities, infiltration of illegal immigrants and high level of social contacts and interactions among the mineworkers and other camp dwellers, the association has come to the conclusion that the state of our mining sites is not in tandem with 'social distancing' as a major weapon to combat the spread of 'COVID-19'.
"It is in the light of the above that the National Executive Council of Miners Association hereby directs all our members across the nation to close all mining operations forthwith until the nation survives this global emergency.
"We also appeal to other non-member miners to heed this patriotic directive in the overall national interest. This directive becomes imperative in view of the volatility of social interactions in mining communities and the high rate of mobility of mineworkers, even across the borders. Any window of entry of the virus into any of our minefields may spell doom at all efforts at curbing its spread.
"While we are not unaware of the cumulative economic and operational costs of the adherence to this directive on the investments of our members and other miners, we plead that they should regard this call as our sacrificial contributions to deliver our nation, fellow citizens, ourselves and other residents from the pandemic of Coronavirus."
The association also identified with President Muhammadu Buhari and Nigerians over the outbreak of the virus in the country, and prayed to God to have mercy and intervene in stopping the spread of the virus.
"The Miners Association of Nigeria (MAN) hereby identifies with the President, Commander-In-Chief, Federal Republic of Nigeria, President Muhammadu Buhari, the entire people and residents of Nigeria on the challenge of Coronavirus, tagged 'COVID-19', which has become a global pandemic plaguing the entire nations and continents of the world", it added.
31 States Lack Insurance Cover For Workers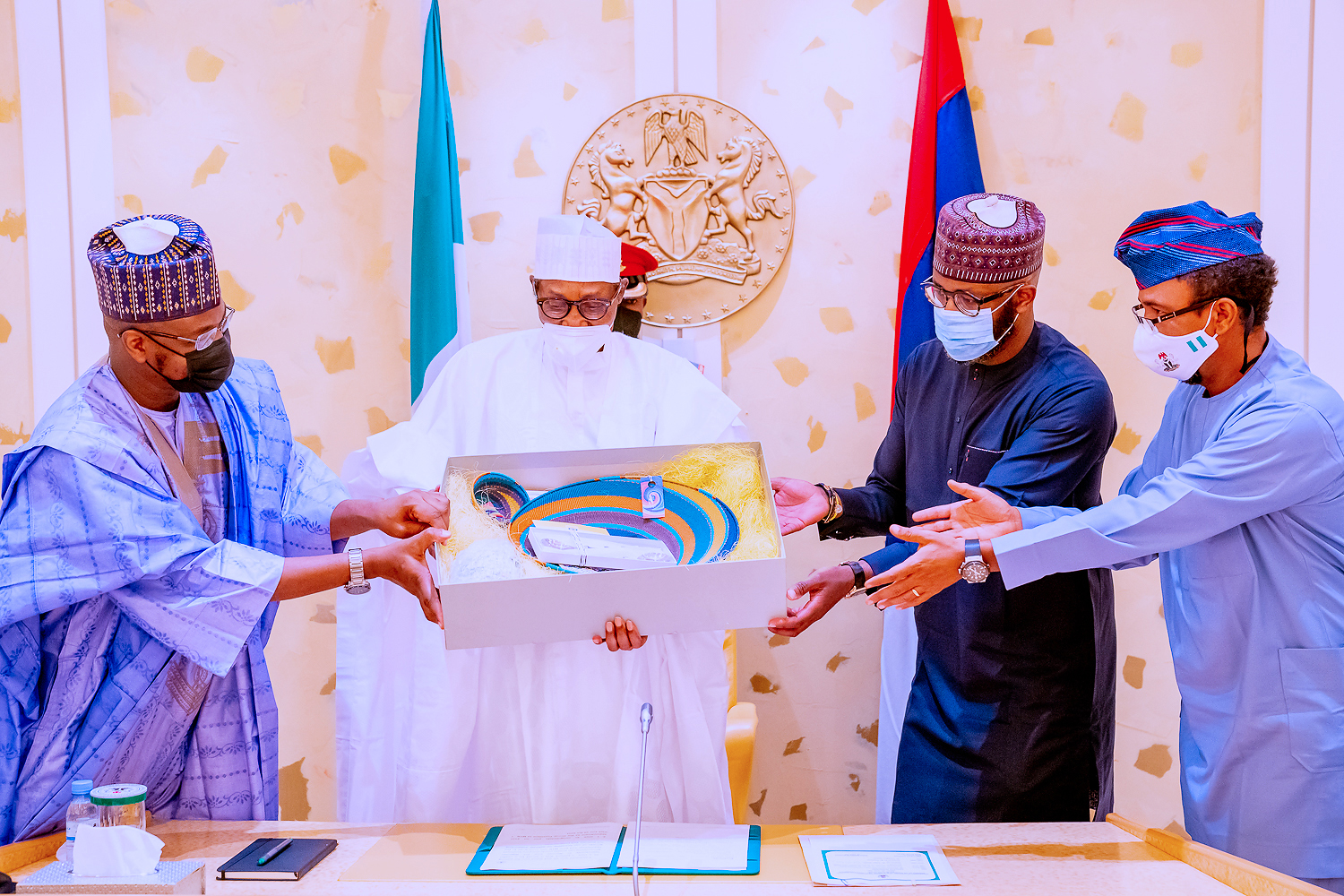 Thirty-one states in the federation have no insurance cover in place for workers as of March, despite the provision of the requirement in the Pension Reform Act 2014.
Figures obtained from PenCom on 'Status of implementation of the CPS in states as at March 2021', last Saturday, showed that only five states, including the Federal Capital Territory, have insurance in place for their workers.
Other compliant states are Lagos, Osun, Ondo and Edo, which also have pension schemes for their workers, according to PenCom.
A former President, Trade Union Congress (TUC), Comrade Peter Esele, said it was not appropriate that most states lacked insurance cover for their workers.
Esele stated, "It speaks volumes to the fact that when the private sector has not shown respect for group life insurance, they are actually borrowing a leaf from the state governments.
"Ordinarily, what you should expect is that respect for our laws should be what state governments should be all about, but what they have done now is to show lack of respect for the law and their citizens because, ordinarily, it is in the best interest of not only the workers but also the management, that is, the government.
"It is so that whatever happens, the families of the people working with them are safe. For them not to have done that is sad and discomforting."
The Director, Centre for Pension Rights Advocacy, Ivor Takor, urged state and local governments to comply fully with the regulations in the CPS.
He expressed worry that most states had yet to comply with the law.
The Chairman, House of Representatives Committee on Insurance and Actuarial Matters, Hon Darlington Nwokocha, said the lawmakers were reviewing the insurance laws which would enhance the sector's performance and assist the implementation of the compulsory insurance laws.
The Director-General, National Pension Commission, Aisha Dahir-Umar, said the commission was engaging states to ensure full compliance with the PRA.
She noted that it had continued to review the implementation of the scheme in the states.
Also, the Commissioner for Insurance, Mr Sunday Thomas, said the National Insurance Commission was seeking compliance on the compulsory insurance schemes.
Thomas stated that NAICOM had visited some of the state governors to solicit the support for compliance with insurance laws.
Also, PenCom, in a recent circular, ordered employers of labour to comply with the Group Life Insurance Policy as stipulated in the Pension Reform Act 2014.
PenCom also ordered employers to display a copy of the GLIP certificate in a conspicuous place within the premises before the end of July 31, 2021.
It stated this in a circular to all employers and employees titled 'Re: Compliance with PRA 2014 on Group Life Insurance Policy for employees and display of insurance certificate for 2021'.
The commission said, "In accordance with the provisions of Section 4(5) of the Pension Reform Act 2014, every employer shall maintain a Group Life Insurance Policy in favour of all employees.
"The GLIP should be a minimum of three times the annual total emolument of the employees. Similarly, Section 5.5 of the revised guidelines on GLIP for employees provides that the employer shall display a copy of the GLIP certificate in a conspicuous place within its premises, for the information of the employees and as evidence of having taken such policy.
"Employers that have not displayed a copy of the GLIP certificate within their premises are advised to do so on or before 31 July, 2021. Failure to provide GLIP is a violation of Section 4(5) of the Pension Reform Act (PRA) 2014."
PenCom disclosed that only 15,418 organisations got its clearance to do the business of Ministries, Departments and Agencies of government between January 4 and May 10.
It said the clearance was given to them for having pension accounts and life insurance cover for their employees.
According to the commission, the clearance enables them to do the business of the Federal Government for the 2021 financial year.
PenCom said companies that had no insurance cover for their workers would no longer be allowed to do any government business.
One In 100 Die By Suicide, WHO Alerts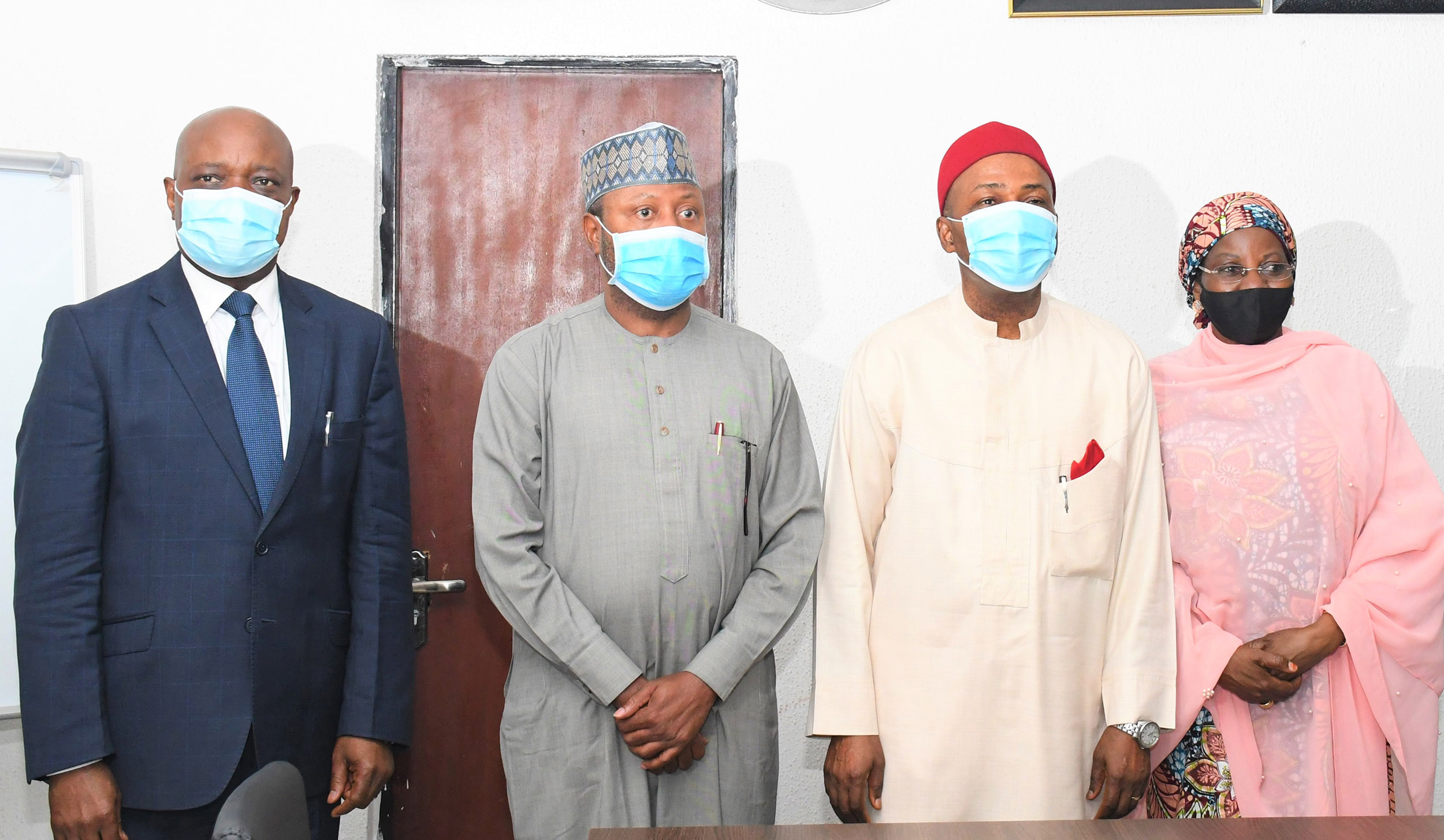 The World Health Organisation (WHO), has said, suicide remains one of the leading causes of death worldwide and responsible for one in 100 deaths globally.
In its latest estimates entitled, "Suicide worldwide in 2019", WHO noted that every year, more people die as a result of suicide than HIV, malaria or breast cancer or war and homicide.
The latest estimates noted that in 2019, more than 700 000 people died by suicide: one in every 100 deaths, prompting the WHO to produce new guidance to help countries improve suicide prevention and care.
The WHO guidance is to help the world reach the target of reducing the suicide rate by 1/3 by 2030.
Speaking on the new estimates, Director-General of the WHO, Dr Tedros Adhanom Ghebreyesus, said the world cannot and must not ignore suicide.
"Each one is a tragedy. Our attention to suicide prevention is even more important now, after many months of living with the Covid-19 pandemic, with many of the risk factors for suicide 6 job loss, financial stress and social isolation still very much present."
He said the new guidance would provide a clear path for stepping up suicide prevention efforts.
"Among young people aged 15-29, suicide was the fourth leading cause of death after road injury, tuberculosis and interpersonal violence. The rates vary, between countries, regions, and between males and females."
The report also explained that more than twice as many males die due to suicide as females (12.6 per 100 000 males compared with 5.4 per 100 000 females).
"Suicide rates among men are generally higher in high-income countries (16.5 per 100 000). For females, the highest suicide rates are found in lower-middle-income countries (7.1 per 100 000).
Suicide rates in the WHO African (11.2 per 100 000), European (10.5 per 100 000) and South-East Asia (10.2 per 100 000) regions were higher than the global average (9.0 per 100 000) in 2019. The lowest suicide rate was in the Eastern Mediterranean region (6.4 per 100 000).
Globally, the suicide rate is decreasing; in the Americas, it is going up. Suicide rates fell in the 20 years between 2000 and 2019, with the global rate decreasing by 36 per cent, with decreases ranging from 17 per cent in the Eastern Mediterranean Region to 47 per cent in the European Region and 49 per cent in the Western Pacific.
"But in the Americas Region, rates increased by 17 per cent in the same time period. Although some countries have placed suicide prevention high on their agendas, too many countries remain uncommitted.
"Currently only 38 countries are known to have a national suicide prevention strategy.
"A significant acceleration in the reduction of suicides is needed to meet the SDG target of a one-third reduction in the global suicide rate by 2030."
However, WHO has released comprehensive guidance for implementing its LIVE LIFE approach to suicide prevention. The four strategies of this approach are: limiting access to the means of suicide, such as highly hazardous pesticides and firearms; educating the media on responsible reporting of suicide; fostering socio-emotional life skills in adolescents; and early identification, assessment, management and follow-up of anyone affected by suicidal thoughts and behaviour.
WHO further recommended the banning of the most dangerous pesticides given that pesticide poisoning is estimated to cause 20 per cent of all suicides while national bans of acutely toxic, highly hazardous pesticides have shown to be cost-effective.
Other measures recommended by WHO include restricting access to firearms, reducing the size of medication packages and installing barriers at jump sites.
On responsible reporting by the media, the guide highlighted the role the media plays in relation to suicide.
"Media reports of suicide can lead to a rise in suicide due to imitation (or copycat suicides) – especially if the report is about a celebrity or describes the method of suicide.
"The new guide advises monitoring of the reporting of suicide and suggests that media counteract reports of suicide with stories of successful recovery from mental health challenges or suicidal thoughts. It also recommends working with social media companies to increase their awareness and improve their protocols for identifying and removing harmful content."
WHO also noted that support for adolescence (10-19 years of age) was a critical period for acquiring socio-emotional skills, particularly since half of the mental health conditions appear before 14 years of age.
"The LIVE LIFE guidance encourages actions including mental health promotion and anti-bullying programmes, links to support services and clear protocols for people working in schools and universities when a suicide risk is identified.
"Early identification, assessment, management and follow-up apply to people who have attempted suicide or are perceived to be at risk. A previous suicide attempt is one of the most important risk factors for future suicide.
"Health-care workers should be trained in early identification, assessment, management and follow-up.
"Survivors' groups of people bereaved by suicide can complement the support provided by health services. Crisis services should also be available to provide immediate support to individuals in acute distress.
The new guidance, which includes examples of suicide prevention interventions that have been implemented across the world, in countries such as Australia, Ghana, Guyana, India, Iraq, the Republic of Korea, Sweden and the USA can be used by anyone who is interested in implementing suicide prevention activities, whether at the national or local level and in the governmental and non-governmental sectors alike.
On his part, suicide prevention expert at the World Health Organisation, Alexandra Fleischmann said, "While a comprehensive national suicide prevention strategy should be the ultimate goal for all governments, starting suicide prevention with LIVE LIFE interventions can save lives and prevent the heartbreak that follows for those left behind."
Wike, Others Grace Prof Antonia Omehia's Thanksgiving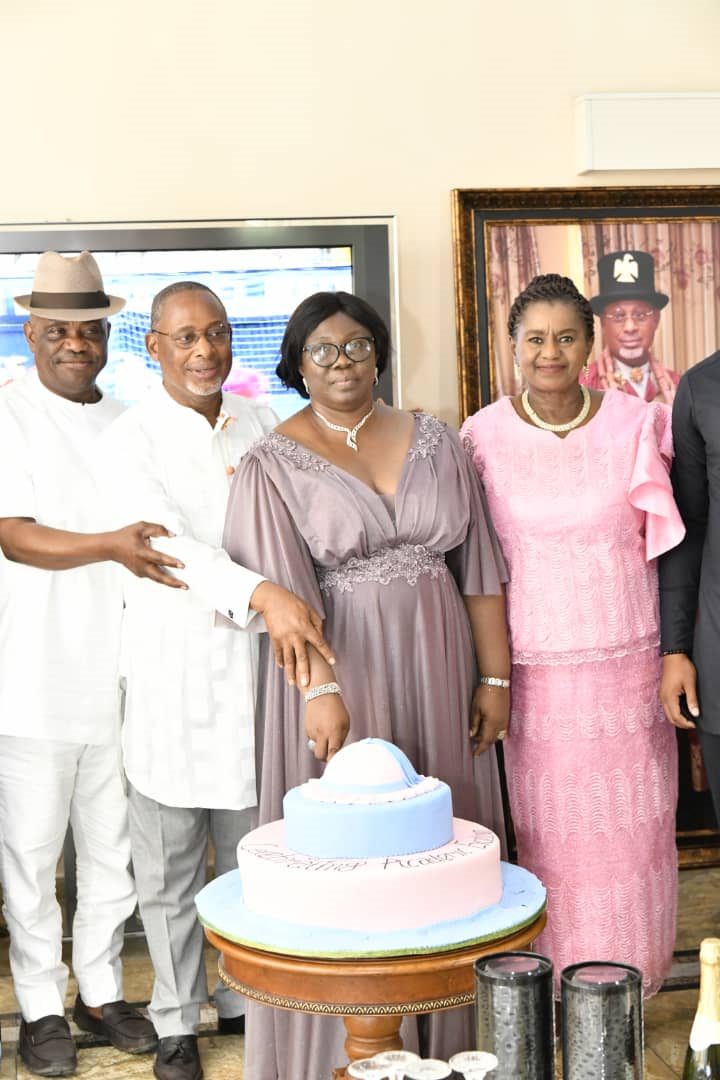 Rivers State Governor, Nyesom Wike and other eminent personalities were among personalities that graced the thanksgiving ceremony in honour of Professor Antonia Celestine Omehia, yesterday.
The thanksgiving organised by former Governor of Rivers State, Sir Celestine Omehia was to mark the conferment of his wife, Professor Antonia with the rank of Professor of Library and Information Science by Ignatius Ajuru University of Education, Rumuolumeni.
Professor Antonia Omehia is a lecturer in the Library and Information Science Department of Ignatius Ajuru University of Education, Rivers State.
Governor Wike, his deputy, Dr. Ipalibo Harry Banigo, former Deputy Speaker, House of Representatives, Rt Hon. Austin Opara, former Presidents, Nigeria Bar Association ( NBA) Onueze C.J Okocha (SAN), and Okey Wali (SAN) were among other dignitaries who attended the thanksgiving ceremony at Omehia's residence in Port Harcourt, yesterday.
Former Governor, Sir Celestine Omehia said his family decided to organise the thanksgiving to honour God for his wife's unparalleled academic excellence and passion for scholarly research.
He acknowledged that it is not an easy feat to attain the rank of an academic professor. According to him, his family will remain eternally grateful to God for granting his wife the grace of academic excellence.
Former NBA President, Okocha, who spoke on behalf of Rivers' elders, said Professor Antonia Omehia has indisputably distinguished herself in academics, because professors are scholars that are experts in their fields and teachers of the highest rank in the university.
He heaped praises on Sir Omehia for allowing his wife to soar in her academic pursuit, because most men often feel intimidated when their wives excel in life.
The legal luminary said when women excel in academics, they should be celebrated.
He commended Professor Antonia Omehia for making her husband and children proud by virtue of her unquestionable commitment to academic excellence.
"We are proud of you for honouring our brother."
Eminent personalities that also attended the thanksgiving included: Chairman of Greater Port Harcourt Development Authority, Chief Ferdinand Anabraba, former Minister of Transportation, Dr. Abiye Sekibo, Senator Mao Ohuabunwa, Senator (Dr) Bennett Birabi, Davies Ikanya among several others.