Wike Signs Executive Order On Border Closure, Suspension Of Flights To PH, Bonny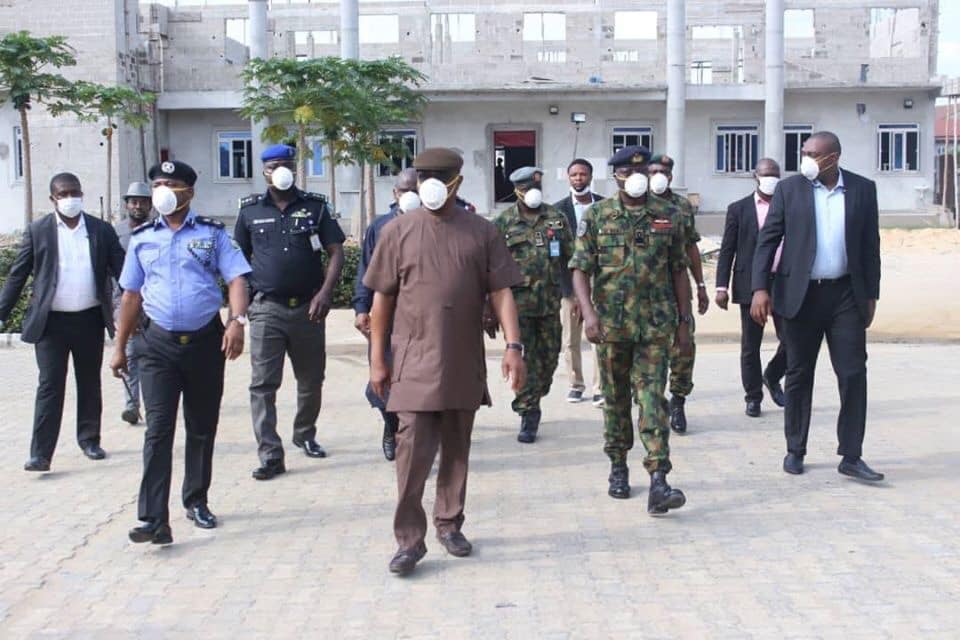 The Rivers State Governor, Chief Nyesom Wike on March 19, 2020, formally signed an Executive Order for the closure of all land and sea borders into the state.
According to the Executive Order, the closure of the land and sea borders took effect on Thursday, March 26, 2020.
The Executive Order signed by the Rivers State Governor on March 19, 2020, also suspended flights to the Port Harcourt International Airport, Omagwa, and Bonny Airstrip, beginning Thursday, March 26, 2020.
The Executive Order signed by Governor Wike is titled: "Executive Order RVSG – 01 2020 Pursuant To Sections 2, 4 And 8 Of Quarantine Act, CAP. Q2 Laws Of The Federation Of Nigeria 2004 And Regulation 11 Of The Quarantine (Coronavirus (COVID-19) And Other Infectious Diseases) Regulations, 2020."
The Executive Order stated: "In exercise of the powers conferred on me by Sections 4 and 8 of the Quarantine Act, Cap. Q2 Laws of the Federation of Nigeria, 2004 and regulation 11 of Quarantine (Coronavirus (COVID-19) and Infectious Diseases) Regulations, 2020 and all other powers enabling me in that behalf, I Nyesom Ezenwo Wike, CON, GSSRS, Governor, Rivers State, hereby issue the following Orders: "The following surveillance posts are hereby established with effect from March 24, 2020, (i) Mbiama for motorists coming from Bayelsa State; (ii) Omerelu for motorists coming from Owerri; (ii) Okehi for motorists coming Imo State; (iv) Akwuzi for motorists coming Imo State; (v) Oyigbo for motorists coming from Aba; and (vi) Opoku in Khana Local Governor Area for motorists coming from Akwa Ibom State.
"All marine entry points into the State including Nembe, Bille, Bonny, Marine Base, NLNG, Witt and Bush, Abuloma and Imo River Jetties are to be placed under surveillance.
"All schools and institutions of higher learning in the state shall close down with effect from Monday, March 23, 2020.
"All public parks, night clubs, cinemas and viewing centres, are to remain closed with effect from Tuesday, March 24, 2020 until further notice.
"All public burials, public weddings, religious gathering and other forms of public gathering are banned with effect from Tuesday, March 24, 2020 until further notice.
"All land and sea borders of the state or any part thereof shall remain closed with effect from 6.00pm of Thursday, March 26, 2020."
The Executive Order declared that no person, or bus, truck, van, tanker, trailer or vehicle of whatsoever description shall be allowed to leave or enter the state with effect from 6.00pm on Thursday, March 26, 2020.
It added: "Flight operations at the Port Harcourt International Airport, Omagwa, Air Force Base, Port Harcourt, and Bonny Helipad are hereby suspended and no person landing at these airports shall be allowed to transit into the state or through the state to any neighbouring state effective 6.00pm of Thursday, March 26, 2020.
"All markets in the state no matter how small are to remain closed with effect from Saturday, March 28, 2020.
"All local government council chairmen are to head task forces in their respective local government areas that will ensure that markets remain closed. Council chairmen are further authorised to confiscate the goods of any defaulter of this Order.
"All civil servants from Grade Levels 1 – 10 are to remain at home from Friday, March 27, 2020 until further notice.
"Security agencies are hereby directed to enforce strict compliance with the Orders herein contained."
The Executive Order stated that each of the above Orders shall take effect on the dates and time hereinbefore mentioned and where no date or time is specified, same shall take effect immediately.
The Rivers State governor signed the order on 19th March, 2020.
Also on March 19, 2020, Wike signed the Declaration of Dangerous Infectious Disease (Sections 2 and 8) Of The Quarantine Act, CAP. Q2 Laws Of The Federation Of Nigeria, 2004.
The declaration stated: "Coronavirus (COVID-19) is declared to be a dangerous infectious disease within the meaning of the Act."
Wike signed the relevant regulations of the Executive Order on March 19, 2020.
DPR Plans Maximum Economic Recovery Strategy For Oil, Gas Industry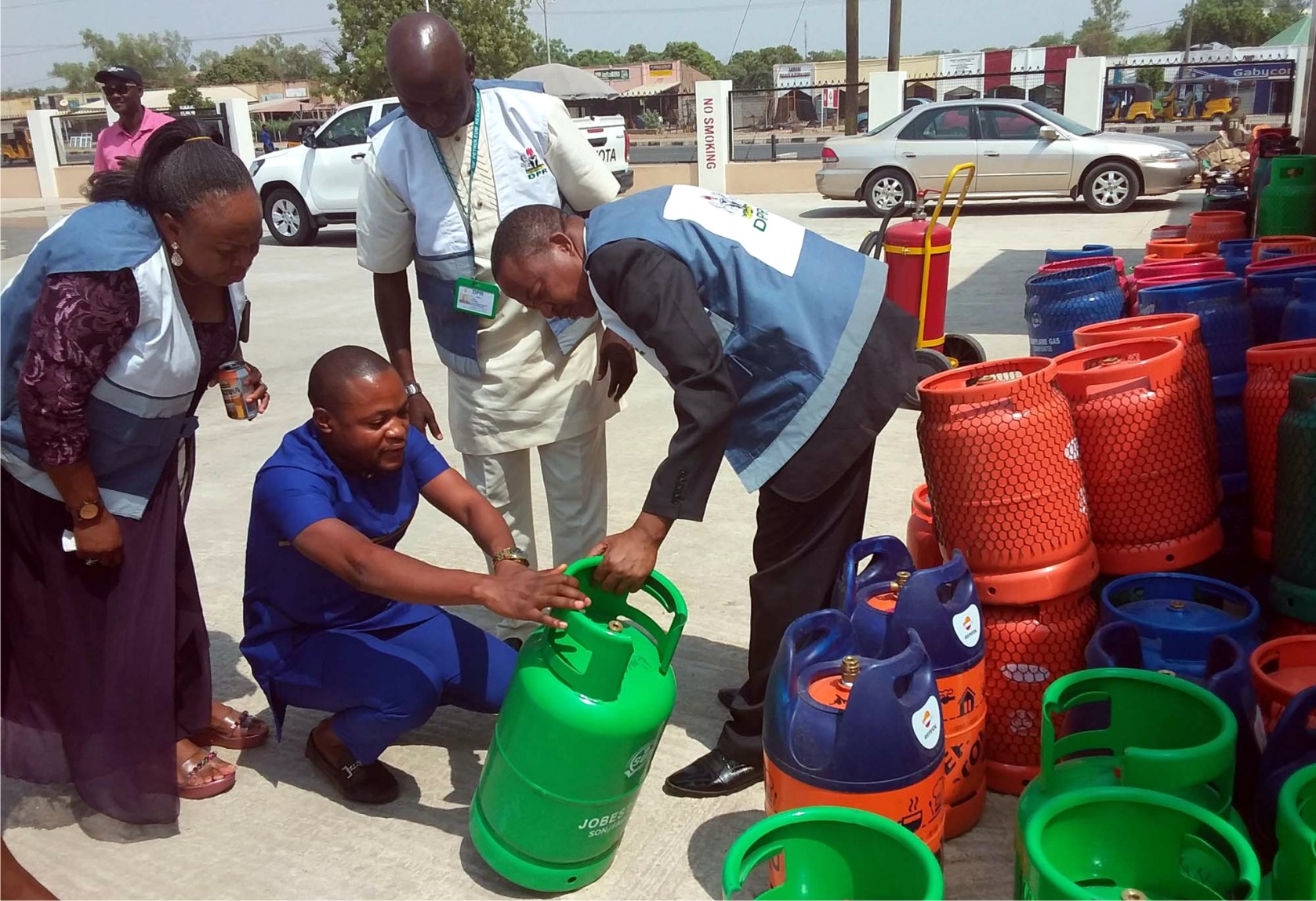 The Department of Petroleum Resources (DPR) says it is formulating a Maximum Economic Recovery (MER) strategy for Nigeria to attain maximum value delivery from its oil and gas resources.
The Director, DPR, Mr Sarki Auwalu, made the announcement during a keynote address at the 2021 Society of Petroleum Engineers (SPE) Nigeria Annual International Conference and Exhibition (NAICE), yesterday, in Lagos.
The conference has as its theme, "The Future of Energy –A Trilogy of Determinants: Climate Change, Public Health, and the Global Oil Market."
Auwalu said the industry initiative was one of the outcomes of the work of the National Oil and Gas Excellence Centre (NOGEC), Lagos inaugurated in January by President Muhammadu Buhari.
He said, "Following an in-depth assessment of the status of the industry, the department identified the need to formulate the 'Maximum Economic Recovery Strategy for Nigeria'.
"This is to guarantee the actualisation of sustainable resource optimisation and the economic benefits arising therefrom.
"The framework for this industry action plan outlines six pillars or building blocks."
Auwalu said the pillars were: Reserves Maturation and Production Optimisation, Exploration and Resources Maturation, Improved Oil Recovery and Enhanced Oil Recovery, Implementation Asset Stewardship, Performance Evaluation and Rewards Risk Management.
According to him, the draft framework has been shared with the industry, including professional associations like the SPE and the National Association of Petroleum Explorationists.
He said this was in preparation for an industry collaborative workshop to co-develop and enunciate this strategy for immediate execution.
"We count on the contributions and buy-in of all stakeholders on this crucial national assignment for our overall benefit and industry sustainability,"he said.
Auwalu said Nigeria was rising to the occasion as the 'trigger' for continental growth and economic transformation using its oil and gas resources to drive value for national development.
He said the DPR would continue to foster innovative ideas and create opportunities for investments and sustainability in the industry.
Auwalu said, "As always, we are enthusiastic to collaborate with all relevant stakeholders, including the SPE, toward the realisation of government's aspirations for the oil and gas sector.
"In our role as business enablers and opportunity providers, DPR will continue to promote efficiency to meet the needs of the industry, creating value, enhancing transparency, reducing barriers and transaction costs."
Pensioners Urge PenCom To Implement Unpaid 15% Increment
Pensioners under the Contributory Pension Scheme (CPS) have appealed to the National Pension Commission (PenCom) to implement their 15 and 33 per cent pension increment and other benefits.
The Contributory Pensioners Union of Nigeria (CPUN), South-West Zone, made the appeal,yesterday, during a peaceful protest held in Ibadan.
The CPUN President, Mr Joseph Idowu, while addressing newsmen said that PenCom has yet to implement the increment since 2007 and 2010 in spite of various promises.
Idowu said that their counterparts, under the Defined Benefit Scheme (DBS), had been enjoying the increment through the proactive stand of Pension Transitional Arrangement Directorate (PTAD).
"The new consequential adjustment in pension due to the latest increase in workers' salaries and wages are also being enjoyed by pensioners under DBS, neglecting the CPS pensioners.
"No CPS pensioner has received any interest on their accrued benefits since 2007 till date.
"We require your urgent attention to ensure that arrears on this are calculated and paid at the Federal Government official rate, as at the time of retirement," Idowu said.
The president said that his members were suffering as some of them collect as low as N3, 000 as their monthly pension which was not accepted.
Idowu also said that his members were not happy with the delay in the payment of their retirement benefits, which the commission now paid after one year of retirement, contrary to PRA Act 2004 (Amended).
He said that Section 16 (5) of PRA Act 2004 says pensioners should be paid not more than three months after retirement.
Idowu, however, commended the commission for prompt payment of their monthly pension, urging them to prioritise welfare of pensioners under the CPS.
Also, a member of the union, Mrs Clara Fumilayo, called on the Federal Government to assist the pensioners,
Fumilayo said that their monthly pension could no more buy any tangible things based on the situation in the country.
'Only 29% Of Babies Breastfed Due To Reliance On Breast Milk Substitute'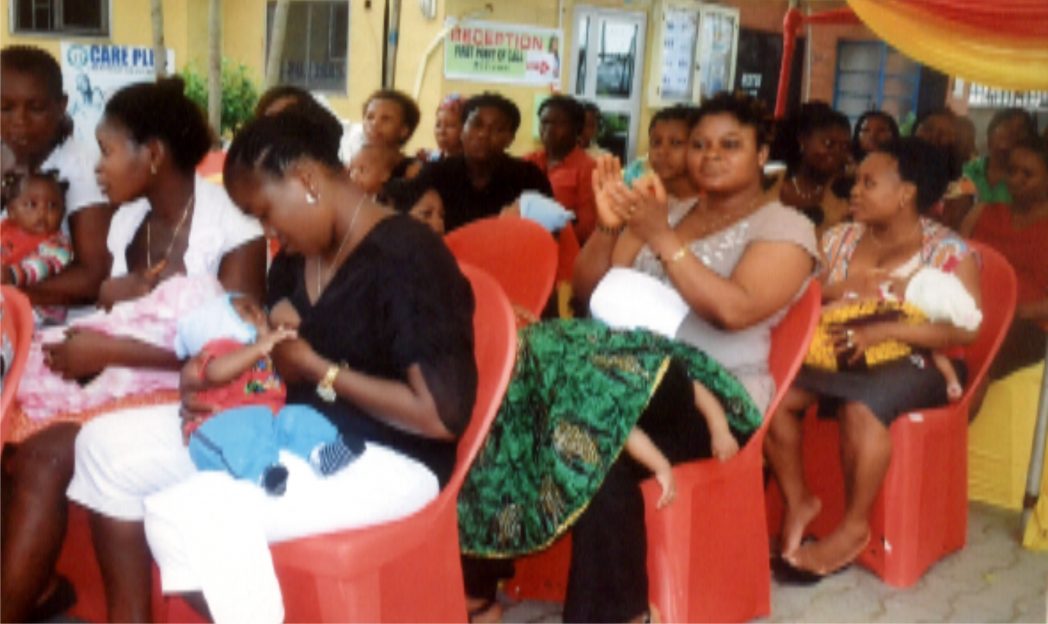 A professor of Paediatric and Child Health, Alice Romoke-Nte, says the aggressive marketing of breast milk substitute by manufacturers was responsible for the gap in breastfeeding of children by mothers in Nigeria.
Nte, who is also the coordinator, Baby Friendly Initiative at the University of Port Harcourt Teaching Hospital (UPTH) said the advertising of these baby food weakens the confidence of the mothers and makes them feel that these breast milk substitutes are better off.
She said this has left only 29 percent of Nigerian babies breastfed as a result.
Nte said the UPTH, Rotary Clubs in Port Harcourt and other stakeholders were using this year's World Breastfeeding Week to carry out aggressive campaigns to raise awareness for the need of exclusive breastfeeding.
She said the international code of marketing of breast milk substitutes would be included in steps to ensure full compliance of marketing these artificial body foods.
Rotary Clubs in Port Harcourt that joined in the rally yesterday morning for exclusive breastfeeding to mark the World Breastfeeding Week includes, Rotary Club of Port Harcourt Garden City, Top Health, Seaport, Eco, Atlantic City, and Golf Estate.
Others include, Rotary Club of Port Harcourt Gateway, City Valley, Passport, Creek View, Sky Waves, and Rotary Club of Port Harcourt.