PDP Raises Alarm Over Alleged Attempt By Tinubu, APC To Plunder Nigeria's Economy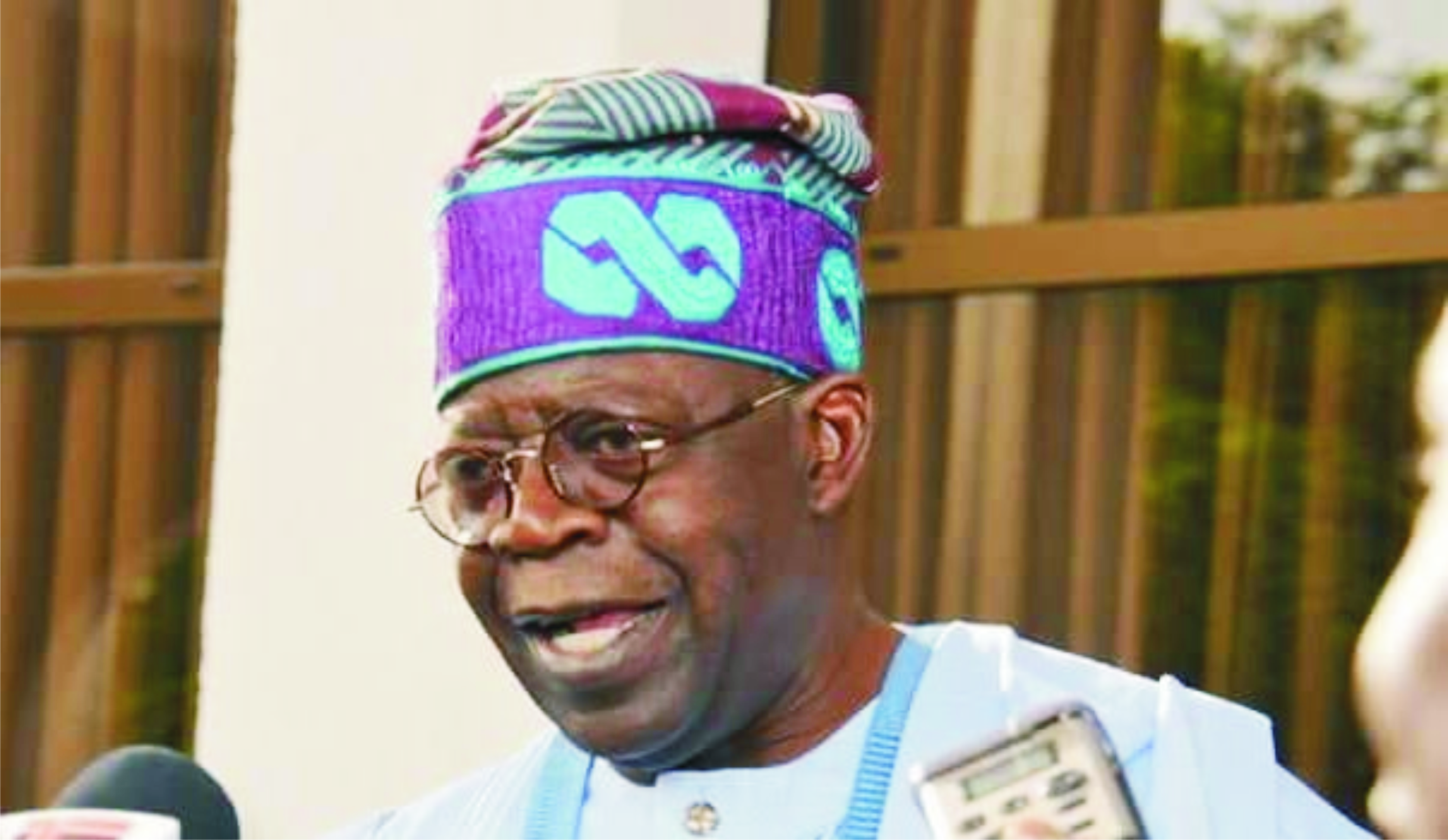 The Peoples Democratic Party, PDP, has warned Bola Tinubu, National Leader of the All Progressives Congress, APC, against attempts to hide under social palliatives for Coronavirus impact to covertly sell the agenda of APC leaders and the cabal.
PDP claimed that Tinubu's sudden interest in palliative measure could be seen as an attempt to prey on Nigeria's economy at such a critical time.
The former ruling party stated this in a statement signed by its National Publicity Secretary, Kola Ologbondiyan.
According to PDP: "We alert that Senator Tinubu's sudden and unsolicited interest in palliative funds, without proffering instruments that will guarantee direct disbursement to the poor masses and check diversions, raises serious issues of ostensible attempt to prey on our national economy at this critical time.
"It indeed speaks volumes that while the PDP and other patriotic Nigerians and organizations have been rallying for solution, the APC has not made any meaningful suggestion for a solution.
"Rather, its leaders are busy seeking to use the unfortunate situation to further plunder our national economy."
PDP urged the Central Bank of Nigeria, CBN, to "hedge its system from APC leaders and immediately develop strategies that will enable it to directly reach the poor masses in the informal sector for disbursement of fiscal palliative to cushion the effect of COVID-19."
The party added: "The CBN should explore ways of routing the intervention to the people using their Bank Verification Number (BVN) data in various banks in addition to other social welfare programmes that would directly reach the unemployed and the elderly."
PDP Caucus Demands Prosecution Of  NCC Officials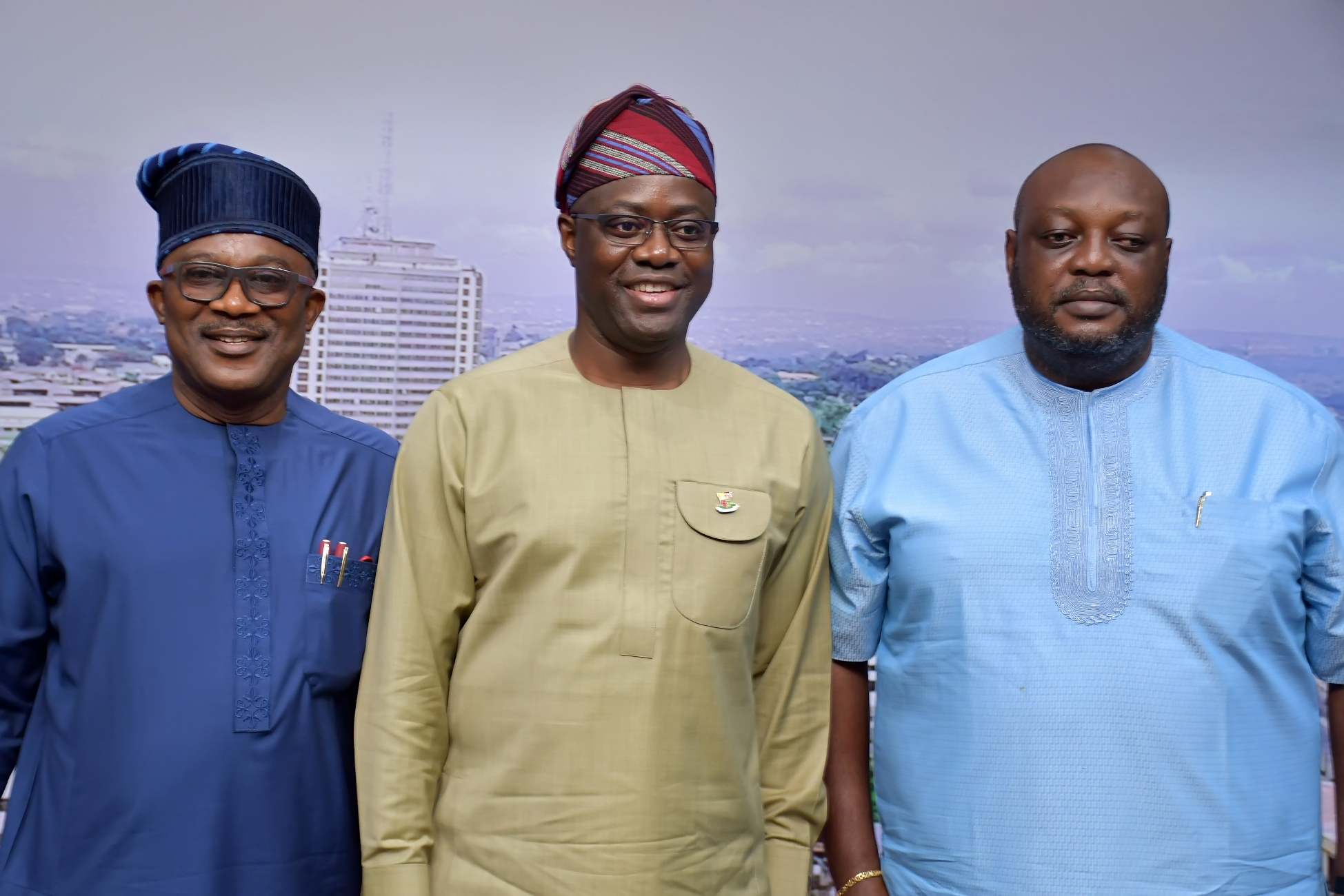 The Peoples Democratic Party (PDP) Caucus in the House of Representatives has called on the appropriate authorities to arrest and prosecute officials of the National Communications Commission (NCC) for claiming that electronic transmission of results by the Independent National Electoral Commission (INEC) is not possible in the country.
The Tide reports that NCC officials led by Executive Director, Ubale Maska, who represented the Executive Vice Chairman, Prof. Umaru Garba Danbatta, while testifying before the House, on the adoption of electronic transmission of results from the units, claimed that the 2018 Technical Report of the NCC showed that only about "50 percent of the polling units had 3G while 49 percent had 2G network and below."
But the PDP Caucus Leader, Hon. Kingsley Chinda, in a statement issued yesterday in Abuja, said the NCC officials lied to Nigerians while on oath and as such, must be prosecuted for allegedly misleading Nigerians.
Chinda said the NCC officials "cleverly sought to rely on 2018 data in 2021, when they knew or ought to know that internet penetration has advanced substantially in Nigeria since 2018.
"Indeed a perusal of NCC Website even today shows that the Nigerian National Broadband Plan 2020-2025 (P .33) says that by September 2019, the 'Spread of 3G/LTE' had reached 74.2 percent in Nigeria," the PDP caucus added.
"We call on the prosecuting authorities to immediately arrest the officials of the NCC, under Prof. Danbatta and all those who procured Ubale Maska and other officials to lie under oath to be investigated and where found culpable, be brought to justice by standing criminal trial, he said,".
Onochie Makes Case For True Federalism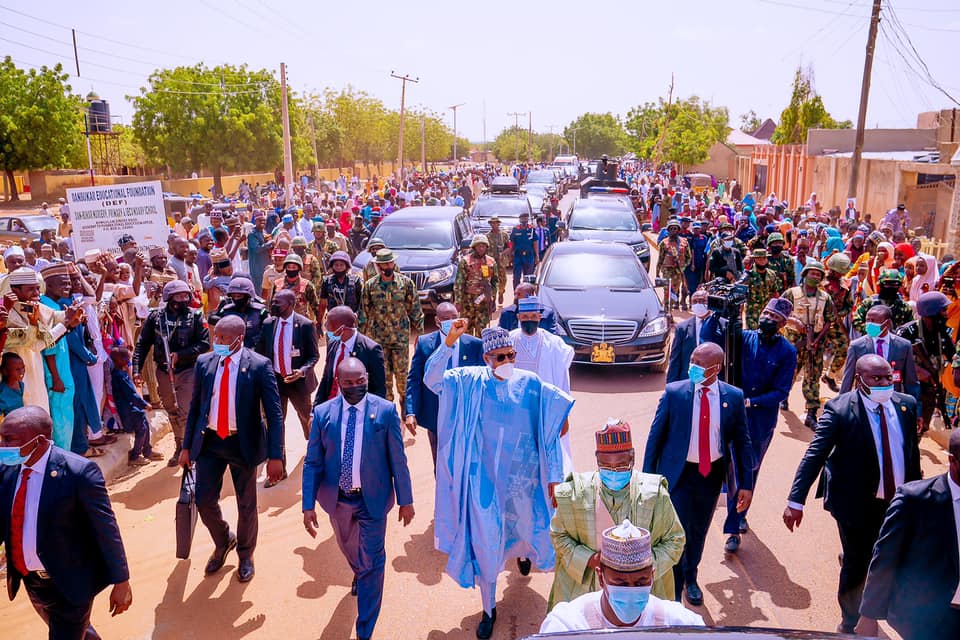 An elder statesman, Dr Nnamdi Onochie, has again told the Federal Government to come up with a blueprint on true federalism, to address worrisome fault lines keeping Nigeria divided.
Speaking with newsmen in Abuja on Wednesday, Onochie lamented that Nigeria would continue to wallow in problems until political leaders mustered courage to address endemic problems holding the country down.
Former colonial masters, Britain amalgamated Nigeria in 1914, to give birth to Africa's largest nation but 107 years down the line, the country has been engulfed in various problems, making the country not to realise its potential to the fullest.
According to Onochie, the way out is for the government to implement true federalism as an article of faith to ensure equity, fair play, justice and equality of all ethnic nationalities in the country.
"Unless the path of equality of all states, as they stand today, is guaranteed without contestation, Nigeria will continue to contend with divisive tendencies and the centre will never hold to build a united indivisible nation.
He reiterated that recurring problems in the country had highlighted the inevitability of genuine federalism to be implemented by government, to make Nigeria truly great to achieve the set goals of its founding fathers.
"I have earlier suggested that government should convene a Peace and Reconciliation Conference of all shades and creeds of Nigeria by October 2021, to map out the path of stable devolution of all functions in the Exclusive List of the 1999 Constitution.
"The sooner these recommendations are implemented the better for the corporate entity of Nigeria, because no one is excited with current developments threatening the existence of Nigeria from day to day.''
Onochie, who was a former Nigerian envoy to Algeria and the Philippines, argued that true federalism would address some endemic problems tearing Nigeria apart, including banditry and restiveness in some parts of the country.
He criticised what he described as parochial tendencies displayed in the National Assembly on the passage of the Petroleum Industry Bill and the Electoral Act Amendment Bill, saying that displaying partisanship in critical issues would never promote unity and national integration.
The political stalwart reiterated that he stood for one Nigeria and that he would continue to campaign for Nigeria not to disintegrate as he gets set to offer himself to serve in the highest political office in the upcoming general elections.
On the directive by the National Broadcasting Corporation (NBC) to media houses not to report kidnappings, killings, maiming and other nefarious activities of terrorists, bandits and insurgents freely and openly, Onochie described the directive as draconian and totally at variance with global democratic tenets.
"Nothing should be done to tamper with the freedom of speech as spelt in the constitution to deny Nigerians their freedom of free speech, expression, association and other rights as enshrined in the 1999 Constitution (as Amended).''
He described press freedom as the bedrock of democracy, saying that Nigeria should copy values that promote development and sustain nation building "to make the nation respected in the comity of nations.''
"Nigerians and the international community must be made to be fully aware of the gains of a free press, rather than allowing the NBC to gag the civil space and disallow media houses from performing their duties as the fourth estate of the realm."
Onochie, a polyglot, who was a former Commissioner for Special Duties in Delta has been campaigning for Nigerian unity and for separatists in parts of the country to drop their agitations and say farewell to disintegration.
INEC Registers 752,011 Voters In Three Weeks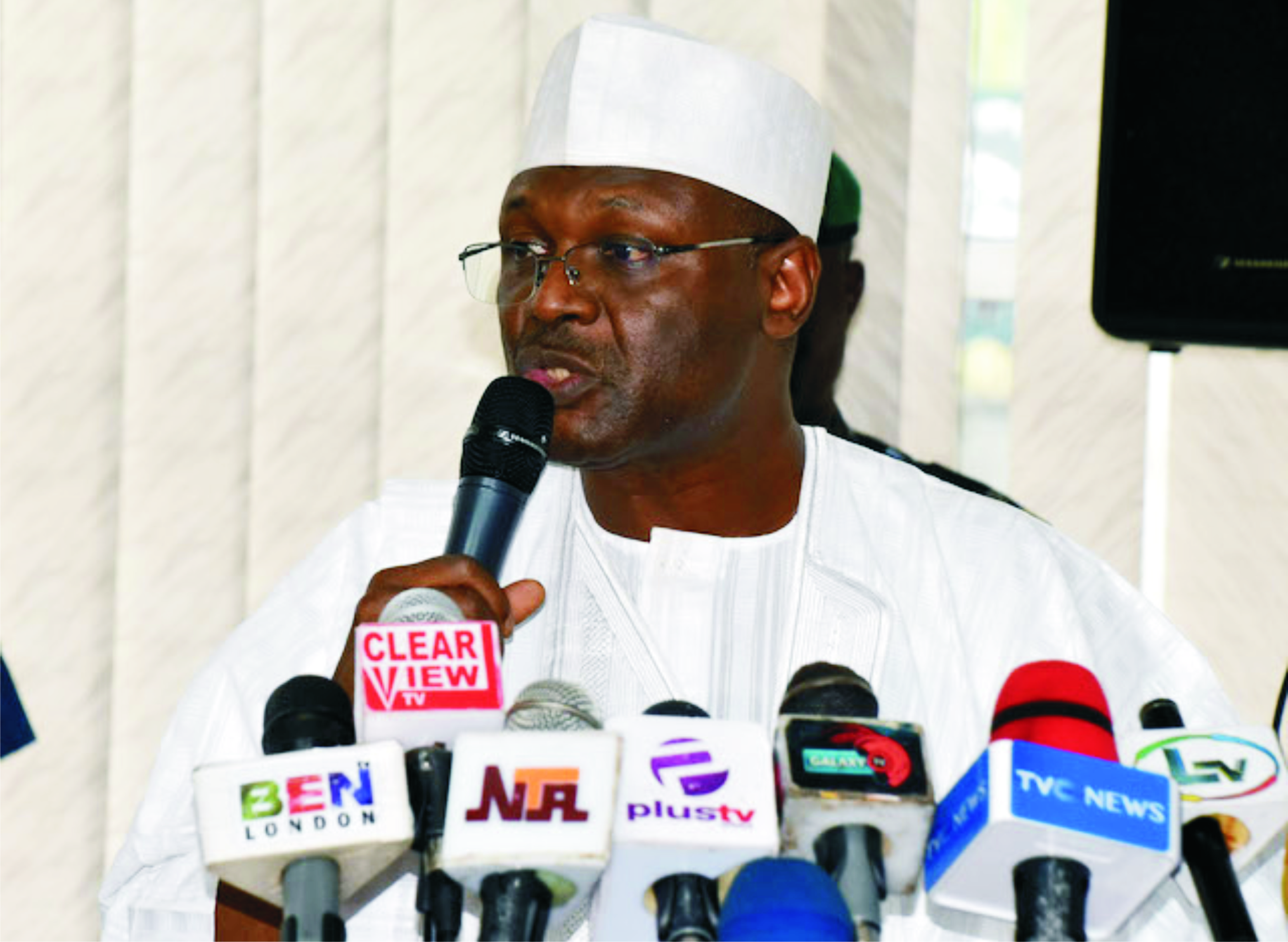 The Independent National Electoral Commission (INEC) has said that 752,011 eligible Nigerians have completed the online pre-registration as fresh voters in the last three weeks since the ongoing Continuous Voter Registration (CVR) commenced online on June 28, 2021.
INEC National Commissioner and Chairman, Information and Voter Education Committee (IVEC), Festus Okoye, said in Abuja, that in the last 21 days as at 7am on Monday, 19 July 2021, INEC recorded an average of 35,810 registrants per day.
According to him, out of this figure, 562,254 (74.7per cent) are youths between the ages of 18 and 34; and that in terms of gender, 493,128 were male while 369,188 were female.
He said that detailed distribution of registrants by states/FCT, age, occupation and disability has been uploaded on the commission's website and social media platforms.
"The commission wishes to reiterate its earlier decision that because of the declaration of Tuesday, 20 and Wednesday, 21 July 2021 as public holidays by the federal government, the commencement of physical registration is now rescheduled to Monday, 26 July 2021.
"Online pre-registrants who booked for appointment to complete their registration physically between Monday 19 and Friday, 23 July 2021, will be notified within the next few days of the new dates for their appointments. They may also visit the portal (https://cvr.inecnigeria.org) to choose a new available date and time, if they so desire," Okoye said.