COVID-19: Nigeria's Response Must Be Guided, Professional -Buhari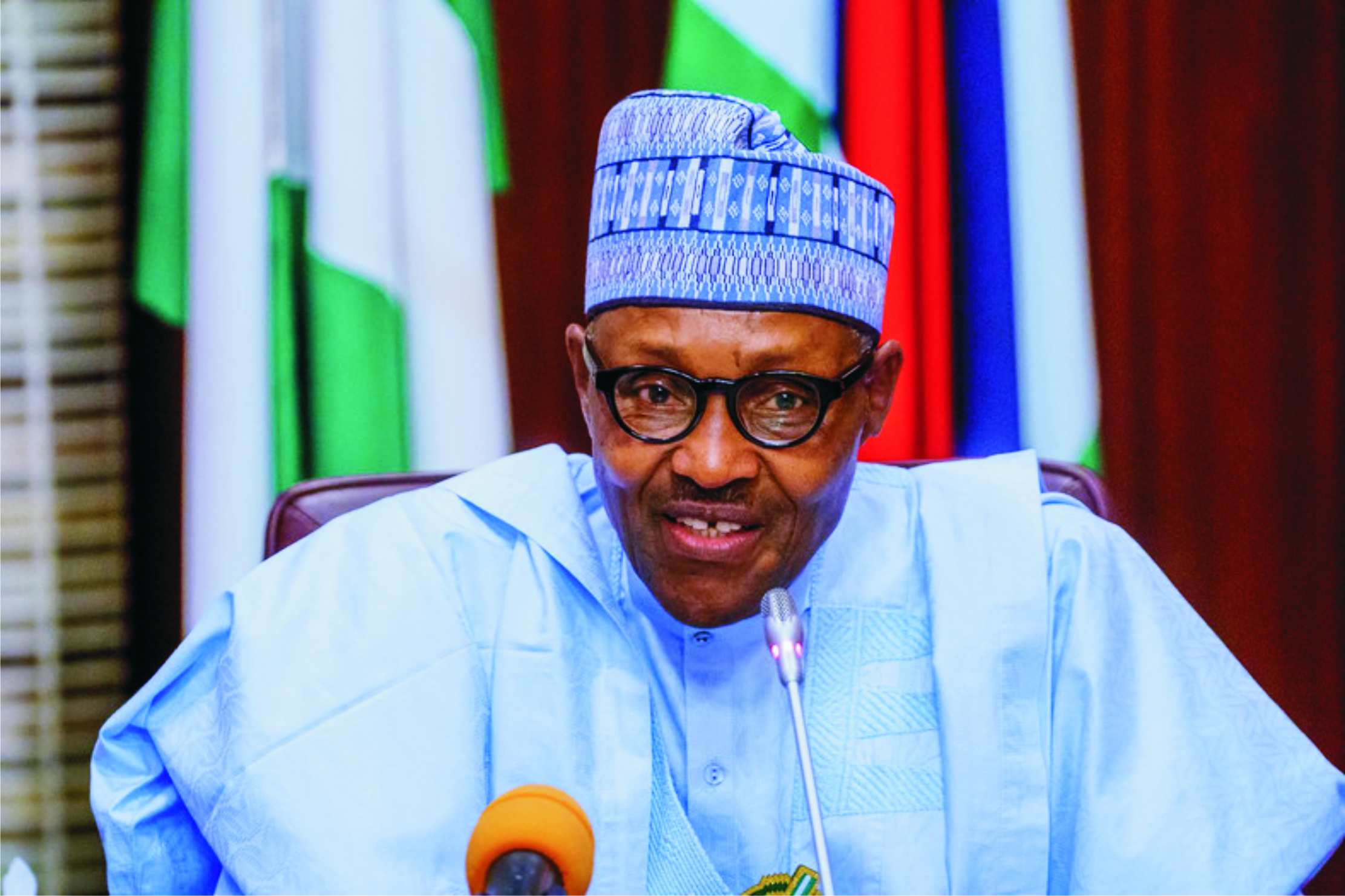 Fellow Nigerians, from the first signs that Coronavirus, or COVID-19 was turning into an epidemic and was officially declared a world-wide emergency, the Federal Government started planning preventive, containment and curative measures in the event the disease hits Nigeria.
The whole instruments of government are now mobilized to confront what has now become both a health emergency and an economic crisis.
Nigeria, unfortunately, confirmed its first case on 27th February 2020. Since then, we have seen the number of confirmed cases rise slowly.
By the morning of March 29th, 2020, the total confirmed cases within Nigeria had risen to ninety-seven.
Regrettably, we also had our first fatality, a former employee of PPMC, who died on 23rd March 2020. Our thoughts and prayers are with his family in this very difficult time. We also pray for quick recovery for those infected and undergoing treatment.
As of today, COVID-19 has no cure. Scientists around the world are working very hard to develop a vaccine.
We are in touch with these institutions as they work towards a solution that will be certified by international and local medical authorities within the shortest possible time.
For now, the best and most efficient way to avoid getting infected is through regular hygienic and sanitary practices as well as social distancing.
As individuals, we remain the greatest weapon to fight this pandemic. By washing our hands regularly with clean water and soap, disinfecting frequently used surfaces and areas, coughing into a tissue or elbow and strictly adhering to infection prevention control measures in health facilities, we can contain this virus.
Since the outbreak was reported in China, our Government has been monitoring the situation closely and studying the various responses adopted by other countries.
Indeed, the Director General of the Nigeria Centre for Disease Control (NCDC) was one of ten global health leaders invited by the World Health Organisation to visit China and understudy their response approach. I am personally very proud of Dr Ihekweazu for doing this on behalf of all Nigerians.
Since his return, the NCDC has been implementing numerous strategies and programs in Nigeria to ensure that the adverse impact of this virus on our country is minimized. We ask all Nigerians to support the work the Federal Ministry of Health and NCDC are doing, led by the Presidential Task Force.
Although we have adopted strategies used globally, our implementation programs have been tailored to reflect our local realities.
In Nigeria, we are taking a two step approach.
First, to protect the lives of our fellow Nigerians and residents living here and second, to preserve the livelihoods of workers and business owners to ensure their families get through this very difficult time in dignity and with hope and peace of mind.
To date, we have introduced healthcare measures, border security, fiscal and monetary policies in our response. We shall continue to do so as the situation unfolds.
Some of these measures will surely cause major inconveniences to many citizens. But these are sacrifices we should all be willing and ready to make for the greater good of our country.
In Nigeria's fight against COVID-19, there is no such thing as an overreaction or an under reaction. It is all about the right reaction by the right agencies and trained experts.
Accordingly, as a Government, we will continue to rely on guidance of our medical professionals and experts at the Ministry of Health, NCDC and other relevant agencies through this difficult time.
I therefore urge all citizens to adhere to their guidelines as they are released from time to time.
As we are all aware, Lagos and Abuja have the majority of confirmed cases in Nigeria. Our focus therefore remains to urgently and drastically contain these cases, and to support other states and regions in the best way we can.
This is why we provided an initial intervention of fifteen billion Naira (N15b) to support the national response as we fight to contain and control the spread.
We also created a Presidential Task Force (PTF) to develop a workable National Response Strategy that is being reviewed on a daily basis as the requirements change. This strategy takes international best practices but adopts them to suit our unique local circumstances.
Our goal is to ensure all States have the right support and manpower to respond immediately.
So far, in Lagos and Abuja, we have recruited hundreds of ad-hoc staff to man our call centers and support our tracing and testing efforts.
I also requested, through the Nigeria Governors Forum, for all State Governments to nominate Doctors and Nurses who will be trained by the NCDC and Lagos State Government on tactical and operational response to the virus in case it spreads to other states.
This training will also include medical representatives from our armed forces, paramilitary and security and intelligence agencies.
As a nation, our response must be guided, systematic and professional. There is a need for consistency across the nation. All inconsistencies in policy guidelines between Federal and State agencies will be eliminated.
As I mentioned earlier, as at this morning we had ninety-seven confirmed cases. Majority of these are in Lagos and Abuja. All the confirmed cases are getting the necessary medical care.
Our agencies are currently working hard to identify cases and people these patients have been in contact with.
The few confirmed cases outside Lagos and Abuja are linked to persons who have travelled from these centres.
We are therefore working to ensure such inter state and intercity movements are restricted to prevent further spread.
Based on the advice of the Federal Ministry of Health and the NCDC, I am directing the cessation of all movements in Lagos and the FCT for an initial period of 14 days with effect from 11pm on Monday, 30th March 2020. This restriction will also apply to Ogun State due to its close proximity to Lagos and the high traffic between the two States.
All citizens in these areas are to stay in their homes. Travel to or from other states should be postponed. All businesses and offices within these locations should be fully closed during this period.
The Governors of Lagos and Ogun States as well as the Minister of the FCT have been notified. Furthermore, heads of security and intelligence agencies have also been briefed.
We will use this containment period to identify, trace and isolate all individuals that have come into contact with confirmed cases. We will ensure the treatment of confirmed cases while restricting further spread to other States.
This order does not apply to hospitals and all related medical establishments as well as organizations in health care related manufacturing and distribution.
Furthermore, commercial establishments  such as;
food processing, distribution and retail companies;
petroleum distribution and retail entities,
power generation, transmission and distribution companies; and
private security companies are also exempted.
Although these establishments are exempted, access will be restricted and monitored.
Workers in telecommunication companies, broadcasters, print and electronic media staff who can prove they are unable to work from home are also exempted.
All seaports in Lagos shall remain operational in accordance with the guidelines I issued earlier. Vehicles and drivers conveying essential cargoes from these Ports to other parts of the country will be screened thoroughly before departure by the Ports Health Authority.
Furthermore, all vehicles conveying food and other essential humanitarian items into these locations from other parts of the country will also be screened thoroughly before they are allowed to enter these restricted areas.
Accordingly, the Hon. Minister of Health is hereby directed to redeploy all Port Health Authority employees previously stationed in the Lagos and Abuja Airports to key roads that serve as entry and exit points to these restricted zones.
Movements of all passenger aircraft, both commercial and private jets, are hereby suspended. Special permits will be issued on a needs basis.
We are fully aware that such measures will cause much hardship and inconvenience to many citizens. But this is a matter of life and death, if we look at the dreadful daily toll of deaths in Italy, France and Spain.
However, we must all see this as our national and patriotic duty to control and contain the spread of this virus. I will therefore ask all of us affected by this order to put aside our personal comfort to safeguard ourselves and fellow human beings. This common enemy can only be controlled if we all come together and obey scientific and medical advice.
As we remain ready to enforce these measures, we should see this as our individual contribution in the war against COVID-19. Many other countries have taken far stricter measures in a bid to control the spread of the virus with positive results.
For residents of satellite and commuter towns and communities around Lagos and Abuja whose livelihoods will surely be affected by some of these restrictive measures, we shall deploy relief materials to ease their pains in the coming weeks.
Furthermore, although schools are closed, I have instructed the Ministry of Humanitarian Affairs, Disaster Management and Social Development to work with State Governments in developing a strategy on how to sustain the school feeding program during this period without compromising our social distancing policies. The Minister will be contacting the affected States and agree on detailed next steps.
Furthermore, I have directed that a three month repayment moratorium for all TraderMoni, MarketMoni and FarmerMoni loans be implemented with immediate effect.
I have also directed that a similar moratorium be given to all Federal Government funded loans issued by the Bank of Industry, Bank of Agriculture and the Nigeria Export Import Bank.
For on-lending facilities using capital from international and multilateral development partners, I have directed our development financial institutions to engage these development partners and negotiate concessions to ease the pains of the borrowers.
For the most vulnerable in our society, I have directed that the conditional cash transfers for the next two months be paid immediately. Our Internally displaced persons will also receive two months of food rations in the coming weeks.
We also call on all Nigerians to take personal responsibility to support those who are vulnerable within their communities, helping them with whatever they may need.
As we all pray for the best possible outcome, we shall continue planning for all eventualities.
This is why I directed that all Federal Government Stadia, Pilgrims camps and other facilities be converted to isolation centers and makeshift hospitals.
My fellow Nigerians, as a Government, we will avail all necessary resources to support the response and recovery. We remain committed to do whatever it takes to confront COVID-19 in our country.
We are very grateful to see the emerging support of the private sector and individuals to the response as well as our development partners.
At this point, I will ask that all contributions and donations be coordinated and centralized to ensure efficient and impactful spending. The Presidential Task Force remains the central coordinating body on the COVID-19 response.
I want to assure you all that Government Ministries, Departments and Agencies with a role to play in the outbreak response are working hard to bring this virus under control.
Every nation in the world is challenged at this time. But we have seen countries where citizens have come together to reduce the spread of the virus.
I will therefore implore you again to strictly comply with the guidelines issued and also do your bit to support Government and the most vulnerable in your communities.
I will take this opportunity to thank all our public health workforce, health care workers, port health authorities and other essential staff on the frontlines of the response for their dedication and commitment. You are true heroes.
I thank you all for listening. May God continue to bless and protect us all.

2020 World AIDS Day And The Covid-19 Challenge
Since December 1, 1988, when the first World AIDS Day (WAD) was commemorated, the day has been one in which global attention has been on how to identify with people living with the virus, and creating awareness on how they could live healthily with it.
It has been a day in which governments, organisations and individuals across the world bring attention to the HIV epidemic, endeavor to increase HIV awareness and knowledge, speak out against HIV stigma, and call for an increased response to move toward ending the HIV epidemic.
For the first time since its emergence, this year has turned out to be when HIV/AIDS got the least attention globally, no thanks to the COVID-19 epidemic, which took the world by storm, affecting not just the health of the world's population, but also the social, economic, and environmental well being of countries.
Although COVID-19 came to the fore in the last quarter of 2019, from February 2020 when it was declared a pandemic, virtually every other health concern took the back bench, including HIV/AIDS.
Consequently, as the world commemorates the 2020 WAD tomorrow there seems to be barely little to say about the pandemic in terms of spirited efforts made to check its trend in the world, including Nigeria, and, by extension, Rivers State. Attention has thus shifted more to the extent to which the emergence of COVID-19 may have affected the spread of HIV, and its implication to the lives of people living with AIDS.
Usually, WAD brings together people from around the world to raise awareness about HIV/AIDS and to demonstrate international solidarity in the face of the pandemic. It accords the opportunity to show solidarity with the millions of people living with HIV worldwide.
This takes various forms through which awareness is created on identified areas of the pandemic considered to be detrimental to people living with the virus, how to live the best way with it, and how to prevent it, especially in the face of a considerable number of people still living in denial.
But this year is unique, in that it has two matching themes, all geared towards eradicating the impact of the virus while at the same time sharing the responsibility of eradicating the epidemic.
The themes are "Ending the HIV/AIDS Epidemic: Resilience and Impact", and "Global Solidarity, Shared Responsibility". The implication is that there should be deliberate determination to continue in spelt out measures to prevent infection, and also check its spread among the populace, while also noting its effect on the people.
Expectedly, the focus on COVID-19 since it was declared a pandemic, which saw virtually all health facilities converted into care and support centres for COVID-19 patients across the world, several questions have been thrown up. Such questions include whether COVID-19 is worse with people living with HIV.
In response, researchers have stated that there is currently no evidence that people living with HIV are at a higher risk of being infected with Coronavirus, which causes COVID-19 illness.
In its presentation on "Global Information and Education on HIV and AIDS", "avert.org" stated this in more explanatory manner:
"Our understanding of the risk of developing severe COVID-19 in people living with HIV is evolving. Current evidence suggests that HIV is less of a risk factor for severe COVID-19 than other health conditions, such as high blood pressure, heart disease, lung disease, cancer, diabetes, or being over a certain age. The best way to stay healthy is by taking your anti-retroviral treatment", it stated.
Another question commonly asked is: if people living with HIV are more at risk of getting ill. Here, researchers advise that people with compromised immune system should take extra precautions to prevent Coronavirus infection.
They identified such persons to include those with low CD4 count, high viral load, and those who experience a recent opportunistic infection, such as tuberculosis. The reason is that their immune system may not be prepared to deal with the virus.
This is also in cognisance of the fact that people living with HIV are more vulnerable to respiratory infections when their HIV is not well managed. The implication is that they need to be taking their anti-retroviral treatment as prescribed, especially during this COVID-19 times.
Meanwhile, in addition to adhering strictly to the established COVID-19 prevention protocols, people living with HIV are advised to ensure that they take their anti-retroviral treatment regularly and as prescribed. They are also to try and stock-up on their anti-retroviral treatment in order to have enough for at least 30 days, or more.
In Rivers State, in spite of the effect of the COVID-19 pandemic, statistics from the State Ministry of Health reveal that between January and July 2020, estimated number of pregnant women stood at 193, 000, while number of pregnant women who attended Antenatal Care (ANC) was 12,809.
Number of women who were counselled, tested, and received results are 12,687, number of pregnant women who tested positive to HIV was 302, while number of pregnant women who newly started anti-retroviral therapy during ANC under 36 weeks of pregnancy is 257.
Also, number of live births by HIV positive women who delivered at health care facilities are 591, while number of HIV exposed infants born to HIV positive women who receive ARV prophylaxis within 72 hours of delivery is 499.
This implies that 92 of the HIV positive women who had their births in healthcare facilities were not placed on ARV prophylaxis. In essence, these women are most likely to infect their children with HIV.
The question, therefore, is why 92 women did not receive ARV prophylaxis: is it because the prophylaxis was not readily available, or that the women absconded, or decided to opt for Community Reproductive Health Influencers (formerly known as Traditional Birth Attendants – TBAs?).
The point here is, considering that within the period COVID-19 took the centre stage over all other health concerns in the State, as it has been in the globe, this may well be only one of numerous gaps the fight against HIV/AIDS may have experienced, thus emphasising the need for more concern for HIV/AIDS.
As the world marks this year's WAD, therefore, there is the need for key stakeholders to genuinely appraise the extent to which the COVID-19 pandemic has affected the fight against the HIV/AIDS pandemic, in order to be able to ascertain the next step to be taken.
By: Sogbeba Dokubo

Oyigbo Saga: Premium Times And The Burden Of Objective Journalism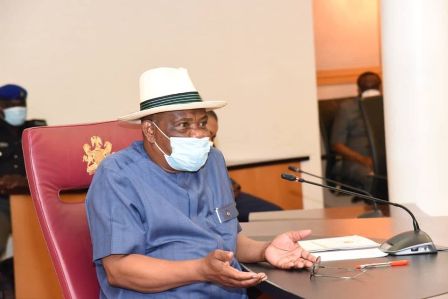 Our attention has been drawn to a viral social media post ostensibly put up by Premium Times on several of its verified social media handles including Twitter titled: Cooking, Oyigbo Investigations: Like Sanwo-Olu, like Wike https://twitter.com/PremiumTimesng/status/1330578311823626243?s=08
The post reads thus: "5ØÜ5ØÜ5ØÜ5ØÜ5Ø–Ü: PREMIUM TIMES will publish an investigative report on Oyigbo, revealing evidence of war-grade violence on defenceless and innocent people, extrajudicial killings, destructions and human rights abuses.
"This investigation by @Hazzanjustice (Taiwo Hassan Adebayo) is based on on-the-ground reporting, interviews with multiple sources, including witnesses, families of victims, military, mortuary and hospital sources and review of verified pictures."
Without meaning to cast aspersions on  the Premium Times brand, we are a bit surprised that they would first proceed to advertise this investigative report in a sensational manner that sends disturbing professional and ethical signals about its intent and purpose.
This is quite uncharacteristic of the identified style of Premium Times but then we recognise that sometimes, there could be exceptions to the rule.
The case of exception with this purported investigative report therefore further reinforces  our suspicion that there could be more to it that goes beyond ethical and professional Journalistic service.
Again, the promotional blurb unambiguously presumes that the investigation has already been done and dusted with a judgemental conclusion.
This blurb reeks of highly opinionated, subjective and biased partiality against a particular party. Otherwise, how does one explain the meaning contained in this statement: "5ØÜ5ØÜ5ØÜ5ØÜ5Ø–Ü: PREMIUM TIMES will publish an investigative report on Oyigbo, revealing evidence of war-grade violence on defenceless and innocent people, extrajudicial killings, destructions and human rights abuses."
Again, we find the obviously robust attempt to promote this investigation rather curious, especially coming in the wake of the expose by the Cable News Network, CNN on the #EndSARS peaceful protests and attendant events of October 20, 2020 at Lekki Tollgate.
This purported investigation by Premium Times, couched in the promotional phrase: "Cooking, Oyigbo Investigations: Like Sanwo-Olu, like Wike", when placed pari-pasu with the trending CNN report, betrays the intention of the investigation and lends strong credence to the suspicion that Premium Times may have been contracted by some interests, to create a diversion from Lagos State and Lekki Tollgate to Rivers and Oyigbo.
Of course, we are not unaware of the reports of some shadowy organizations masquerading as civil society groups, which have been throwing out humongous figures of casualties in Oyigbo and painting gory pictures or unsubstantiated massacres and unproven extrajudicial killings.
This is no doubt a concerted effort to redirect national attention from Lagos to Rivers State and inserting Governor Wike's name in their stories  to give them some dubious relevance.
While this observatory article is definitely not an attempt in anyway to preempt whatever Premium Times is 'cooking' or has 'cooked', it is important to state the facts clearly as they relate to Governor  Wike, Rivers State and Oyigbo Local Government Area.
First of all, Governor  Wike is the duly elected Governor of Rivers State and Oyigbo Local Government Area is one of the local government councils in the State, which gives him the sole constitutional authority to ensure that peace, security and harmonious coexistence of indigenes and residents are  maintained at all times.
The importance of this point is premised on Premium Times own admission that: "This investigation by @Hazzanjustice (Taiwo Hassan Adebayo) is based on on-the-ground reporting, interviews with multiple sources, including witnesses, families of victims, military, mortuary and hospital sources and review of verified pictures."
We are therefore eager to know if in the course of its investigation, it also interviewed and interacted with the Chief Security officer of the State or any of his delegated officials to also get a first hand report of their side of the story. Any investigation that does not include this is completely null and void, misleading and made up of contrived falsehoods.
Let us state clearly too that in the aftermath of the gruesome events of arson and destruction that tainted what had been a very peaceful and nationally endorsed #EndSARS protests by Nigerian youths, all the states of the federation had been mandated by President Muhammadu Buhari to set up their independent Judicial Panels of Inquiry which had been one of the key demands of the protesters.
We are glad to note that not only did Rivers State set up its own Judicial Panel of Inquiry, but that Premium Times itself reported it copiously in its story by Cletus Ukpong, published on October 23, 2020, titled: "Wike tasks panel to probe if govt officials sponsor police brutality" and also in its November 9, 2020 report titled: #EndSARS: See the states that have set up panels of inquiry so far (in which Rivers State is number 26).
It would therefore be quite interesting to see if the Premium Times investigation also contains comprehensive reports and interviews from the Rivers State #EndSARS Judicial Panel of Inquiry, as Nigerians have already seen from what is transpiring with the Lagos Judicial panel.
Once again, while the penchant for mischief makers and truth twisters to whip up overblown sentiments and propaganda is very much at play, the clear facts of the #EndSARS protests in Oyigbo must continue to be stated clearly and unequivocally for the records and for posterity.
They are as follows:
On Tuesday 21st October 2020, an orgy of violence and destruction was inflicted on Oyigbo Local Government Area and some parts of Port Harcourt City Local Government Area under the guise of the #EndSARS protests. This evil, wicked and audacious action resulted in the unnecessary loss of scores of lives, including soldiers and police officers, and the destruction of police stations, court buildings and business premises.
Comprehensive security reports, corroborated by live radio broadcasts by their fugitive leader, applauding the mayhem and urging more destruction, revealed that it was the proscribed separatist group, the Indigenous Peoples of Biafra(IPOB) that carried out these attacks
Not done with Oyigbo, they also visited physical violence on members of some targeted communities which, but, for the quick intervention of the State Government and the security agencies, would have resulted in some form of internecine bloodbath.
The State Government, in a statewide broadcast by Governor Wike, promptly imposed a 24 hours curfew in Oyigbo and the other affected areas.
If the curfew had not been imposed comprehensively and in the nick of time, it would have exploded into a full blown ethnic war in the community and across Rivers State.
As a matter of fact, all over Rivers State, Oyigbo town has practically become known as IPOB's main operational base in which they have attempted to rename and from where they have become notorious for launching premeditated violence and terror.
The fact also  remains that as a stranger element with strange political ideology, IPOB, which had already been proscribed and declared a terrorist organization by the Federal Government has no legal or moral right to invade Rivers State or any part therefore at its behest and hoist its sepratist flag; disturb public peace; and subject lives and property to violence or threat of destruction under any guise.
It is also germane to place on record, for the avoidance of doubt, that the IPOB attack was against the Police and the Nigerian Army.
Governor  Wike responded by reinforcing the proscription of IPOB and its activities in the State through a legitimate Executive order and imposing a curfew on the community to save lives and secure more state property from being destroyed by IPOB.
Unfortunately for IPOB however, its attack was against the Nigerian Army, which constitutionally reports only to the Chief of Army Staff and the President of Nigeria who is the Commander in Chef of the Armed Forces and head of the Federal Government that proscribed it.
Not only was it confirmed that the IPOB hoodlums who hijacked the #EndSARS protest, killed some soldiers, it was also reported that they stole some military rifles too and the leadership of the Nigerian Army, acting independently, instructed and directed the response and recovery operation of its stolen arms on its own mandate and authority.
Let us also state that Rivers State was the most peaceful State, amongst all the States and in spite of the various social media provocation, during the #EndSARS protests. Governor Wike in collaboration with security agencies ensured that the protesters peaceful until IPOB and its hoodlums hijacked the peacefulness of the process.
We would therefore expect and even demand that the Premium Times investigation, whose promotional intro does not even reflect the primary agent, instigator and perpetrator of the shedding of the innocent blood of 10 soldiers and policemen and the burning of courts and police stations, should squarely apportion blame to the necessary culprit in this matter, for a balanced and impartial representation of the real situation.
Any report which deliberately refuses to call out and chastise the real troublemakers in our society, will be totally unprofessional and an unfortunate disservice to the noble ethics of investigative Journalism.
It is thus in recognition of this professional demand that we recall the highly competent and comprehensive work done by the doyen of modern Nigerian Journalism, Chief Dele Momodu on the Oyigbo situation. He not only robustly interviewed the key figures in the story, including Governor  Wike, for which he received great praise and commendation from all quarters, he also bravely undertook an on the spot, fact finding mission to Oyigbo.
Like the seasoned veteran investigative journalist he is, he even broadcast his fact finding tour to Oyigbo live, for the avoidance of doubt and the findings of that mission, which may not be agreeable to some sepratist refuseniks, speaks volumes to counter the misinformation about Oyigbo and Governor  Wike, which has been making the rounds.
Lastly and very critical to whatever investigation or report that may come out from Oyigbo is the fact that several key figures who are central to the matter, have already spoken and given their verdict on the situation.
On Sunday, November 8, 2020, Governor Nyesom Ezenwo Wike held a historic meeting with South-East Governors, the leadership of Ohanaeze Ndi-Igbo and the Igbo Community in the State at Government House, Port Harcourt.
The backdrop of the meeting was the rife propaganda proclaiming an unsubstantiated massive extra-judicial response to the recent carnage, destruction and killings unleashed on Oyigbo by IPOB.
Chairman of South East Governors Forum, Governor David Umahi of Ebonyi State, who led the delegation said that the visit was not at the instance of Governor Wike but was initiated by the South East leaders to find out the truth of what transpired in Oyigbo.
He said: "We are here to interact with you. We saw a number of things in the social media about Igbos in Oyigbo and as leaders, we put heads together and requested to meet with Governor Wike. We can claim here from your own accounts and as your leaders back home, that all what we read in the social media are all lies.
"I find it nauseating that IPOB could go to Benue and Rivers States to hoist its flag and claim the territories belong to the Igbo people. Igbo leadership are opposed to this stance by IPOB.
"I have lived in Rivers State for quite sometime. My children were born in Rivers State and I can tell you that in all these years there has never been any form of discrimination against us in Rivers State.
"Let us call a spade a spade. Ndi-Igbo have massive investment and infrastructure all over the country and somebody wants to start a war for us so that Igbos will be slaughtered again. Who brings war upon himself?
"Let me tell you something. We Ndi-Igbos do not support any form of criminality so I urge you not to buy into anyone who is a criminal from our side. We feel so free with our host Communities and have lived happily with them without any form of discrimination"
Umahi who also recalled an incident in his Community a few years ago sounded a note of warning: "Soldiers do not tolerate seeing a civilian handling a gun not to talk of stealing their rifle."
In his own comments, Governor Okezie Ikpeazu of Abia state, whose boundary with Rivers State is Oyigbo Local Government Area  stated that it will be unfortunate if the Igbos wage war in Rivers, because that will be like waging war on itself.
Ikpeazu also warned Igbos to be wary of the Information they get from the social media and recalled how Aba would have been set ablaze a few years ago when some miscreants posted in the social media that people from a particular ethnic group had invaded the State and if not for Divine intervention, the fake information would have resulted into an ethnic war.
Spokesperson and Eze Ndigbo in Rivers and Bayelsa, Eze Maduagu Ajaele and Lady Regina Uwakwe, in their reactions,  commended  Governor Wike for his wide spread  infrastructural development in the State, noting that he had created an enabling environment for Igbo businesses and families to thrive.
Also speaking, the President-General of Ohanaeze Ndigbo, Chief John Nnia Nwodo, showered encomiums on Governor Nyesom Wike, describing him as a champion of restructuring of Nigeria and a man who loves justice.
He also warned that the leadership of Igbos cannot remain aloof while some misguided few who did not experience the brutal reality of the last civil war continue to fan the ember of disunity.
Indeed, any investigation on Oyigbo that does not capture the views of the traditional rulers, who are the custodians of the communities, will be erroneous and incomplete. This is because the Chiefs themselves, contrary to the misleading propaganda in the public space, have begged the Defence Headquarters not to withdraw soldiers deployed to Oyigbo   in order to prevent remnants of the Indigenous Peoples  of Biafra (IPOB), from regrouping.
The chiefs under the aegis of Ogbakor Oyigbo, made the appeal to the military when the Publisher of the Ovation International Magazine, Chief Dele Momodu, visited Oyigbo, to assess the situation in the area, and also urged all those who deserted Oyigbo to return as normalcy has been restored.
A high chief, Eze Ukwu III, Louis Okorie said that the community chiefs  do not approve the withdrawal of soldiers from Oyigbo and expressed serious concern that if soldiers are withdrawn from Oyigbo, IPOB anarchists would unleash violence in the area.
"The Ogbakor Oyigbo General held a meeting and said they will not allow the removal of soldiers from Oyigbo.  We thank  Governor  Wike for imposing the curfew which has calmed down the situation in Oyigbo."
Another Chief, High Chief, Lisbery Onyegorom said: "We were surprised by the level of destruction by the IPOB. We are Rivers State and Niger Delta people. Our people are not members of IPOB. I am not aware of any Oyigbo indigene who is a member. We don't allow that.
"Now, that the IPOB have killed some soldiers, all of them have ran away. The Army is investigating  and fishing them out. Most of the IPOB members arrested have given vital information about the remnants.  We are in support of the Governor's ban on IPOB activities."
Chief Onyegorom also frowned at the allegation of extrajudicial killings levelled against Nigerian Army by some persons working for some extraneous forces playing petty politics with the Oyigbo issue.
"We are solidly behind our Governor's effort to maintain peace in Oyigbo. The Governor did not say, go and kill people. The Army came on a rescue mission . That's what they came for. It is the deployment of the Army that gives us comfort to remain here. Let the Army stay until we are sure of peace in Oyigbo.
On his part, the Chairman of Oyigbo Local Government Area, Prince Gerald Oforji said most of the negative information peddled in the media on the situation in the area are unfounded.
"Today, I am very happy for the visit by the Ovation family to assess the wanton destruction carried out by the IPOB. Today, they have come to assess and see things for themselves based on lopsided information they have been getting concerning Oyigbo. I believe with what they have seen today, the world, can confirm that most of those negative information posted against Oyigbo, against Rivers State, are unfounded
No doubt, the last word on any investigation on Oyigbo must go to the indefatigable Chief Dele Momodu, who has contributed so much to expand the frontiers of  journalism in Nigeria, while maintaining the noble ethics of the profession in its finest investigative and reportorial tradition.
He said: "The way they describe Oyigbo as if there is massacre, there is no massacre going on.  I believe, we have moved round extensively, nobody has told me not to move to anywhere. A lot of people have challenged me that I can not come to Rivers and visit Oyigbo.
"So, I am here. For me, it is a mixture of sadness and joy. Joy, that I'm able to come here in peace, because the impression I got was that nobody could come here at all; that everywhere has been taken over by  the military and people are been massacred. I have gone round. I went to the market, I have gone to the police headquarters that was allegedly burnt down."
Indeed, we magnanimously refer Premium Times and @Hazzanjustice (Taiwo Hassan Adebayo), to his seminal article titled: "As Peace Returns to Oyigbo, My Candid Observations" published in his PENDULUM BY DELE MOMODU, column on November 21, 2020 edition, of This day Newspaper.
This is highly recommended before concluding any 'cooking' investigation on Oyigbo.
As an international brand, Premium Times has the social responsibility to be factual, honest and dispassionate instead of allowing itself to be sucked into cheap propaganda and  misleading falsehoods.
Nsirim is Commissioner for Information and Communications, Rivers State.

Synod: How N'Delta Anglicans Braved COVID-19
The Diocese of Niger Delta Church of Nigeria (Anglican Communion) finally held its much awaited 2020 Synod, last week.
The Synod which had as its theme: "The Lord is my Helper" took place at the St. Albans Anglican Church in Obuama, Kalabari West Archdeaconry.
It would be recalled that the Synod was twice postponed because of the coronavirus (COVID-19) pandemic.
However, the Synod which had over 800 parishioners from 19 Archdeaconries in attendance with strict COVID-19 protocols observance was graced by the Rivers State Deputy Governor, Dr Ipalibo Harry Banigo, the Bishop of the Diocese, Rt. Rev. Ralph Ebirien and the Bishop of the Diocese of Etche, Rt. Rev. Okechukwu Precious Nwala, who was also the guest preacher.
Also in attendance were the Bishop Diocese of Okrika, Rt. Rev. Atuboyedia, Bishop of Ikwerre Diocese, Rt. Rev. Blessing Enyindah, while the Bishop of the Diocese of Niger Delta North was represented.
Bishop Ebirien who declared the Synod open, said the theme of the Synod was chosen in view of the crisis across the globe.
He said the coronavirus pandemic and the EndSARS protest both presented big challenges to the Diocese this year, adding that since the coronavirus pandemic seems to have defied all human intelligence, parishioners and the entire society must look up to God Almighty as their only source of help.
The cleric also used the occasion to draw the attention of both the state and federal governments to the rising level of insecurity in the country.
In his words, "the security challenges are still on.
The Boko Haram is still destroying communities in the North East region of the nation.
"The Fulani Herdsmen are still killing and destroying farmlands, kidnapping is going on in the nation."
He stressed the need for government to find solution to the unemployment problem facing the country.
"Unemployment rate is increasing as many young people are not engaged in meaningful employment".
The cleric said the deplorable conditions of the nation's roads has led to increased road accidents, while corruption is on the increase in all strata of the society.
He said that time has come for Nigerians to cultivate the virtue of honesty as well as support the government in its effort to stem the rising tide of insecurity in the country.
"We thank the Federal Government for her effort to provide security in the nation. We call on the citizens to rise up to the security challenges in the society", he said.
The Deputy GOVERNOR of Rivers State Dr (Mrs) Ipalibo Harry Banigo was elated that the Synod held in her home town, Obuama, stressing that the situation will bring blessings not only to Obuama but the entire Kalabari kingdom.
While stressing that the community was built on the foundation of Christ, she expressed the hope that the Synod will save souls, heal lives and give breakthroughs.
The guest speaker, Rt. Rev. Nwala, said people must keep trusting in God in the midst of adversity.
Nwala who is the Bishop, Diocese of Etche said the coronvirus pandemic and the various crises facing the world has shown that true justice only comes from God.
He also stressed the need for the government to put in place policies and programmes that will improve the lot of Nigerians.
A cross section of parishioners who spoke on the significance of the Synod said they were happy that the Synod finally held despite several postponements.
For the St. Albans Anglican Church, Obuama, it was a dream come true, stressing that it was the first time the church would host a synod since its foundation 114 years ago.
In an address presented on behalf of the parish, to the Synod, the Archdeacon of St. Albans Church, Obuama, Ven. S.L.G. Nteile, thanked the Almighty God and the entire Diocese for the privilege to host the Synod.
"I must express my profound gratitude and appreciation to Almighty God and to the Diocesan Board for the grace and privilege to host the Diocesan Synod for the first time in the history of St. Alban's Church, Obuama, after 114 years existence as the first Christian Church in Obuama Community in Kalabari Kingdom and as Archdeaconry for ten years of relinquishment."
He described the theme as very apt, timely and relevant to us and the society at large in a challenging time like this when coronavirus disorganized almost every political, economic, and religious activity; when cultism, kidnapping, sexual abuse, heretical teaching resulting from proliferation of churches is the order of the day, many died, some kidnapped, some carried to unknown destinations.
"In all these, the Lord, our helper, helped us to be alive as a people and Diocese," he said.
Also speaking, the Dean of the St. Stephen's Cathedral, Bonny, Very Rev. Richard Hart, said the Synod met the standard required as far as hosting of Synod was concerned.
Hart said a Synod was an annual event of the Anglican Faith as it helps to examine the past as well as plan ahead.
On her part, the Registrar of the Diocese, Dame Ibierre Fobby, said the Synod has created the opportunity for the Diocese to, once again, energize its activities as far as spreading the gospel of Christ was concerned.
According to her, parishioners have been further commanded to carry the touch of the Anglican Faith to all nooks and crannies of the Diocese.
On his part, Amasenibo Vivian Brown thanked God for making it possible for the Synod to hold. He said most parishioners had feared that the Synod would be cancelled because of the COVID-19 pandemic.
Brown however urged for the medical aspect of the Diocese to be improved in subsequent Synods.
Also speaking, chairman of the local organising committee, Mr. Daobu Harvest Harry, said that Obuama was happy to host the entire Niger Delta Anglican Community.
He said it was the expectation of St. Albans Church to host a Synod "for 114 years, it was our desire to host a Synod and that desire was met when the Synod was zoned to Kalabari West Archdeaconry."
Harry expressed the readiness of the church to host more Synods if given the opportunity.
For a former Permanent Secretary in the Rivers State Civil Service, Sir Isaac harry, it was a dream come true for the church and the entire community.
Also speaking, Engr. Samuel Ned, chairman of the Synod Planning Committee, said the centre message of the Synod is putting one's trust in God.
"The theme is very apt and the message is for all to look on to God for solutions to their problems," he said.
Other parishioners also thanked God for His mercies on the Diocese in view of the pandemic.
Although the Synod has come and gone, the challenges of the COVID-19 pandemic are still there.
That is why all the faithful must pray for the pandemic to go away before the next Synod.