College Of Medicine Provost, Deputy Test Positive For COVID-19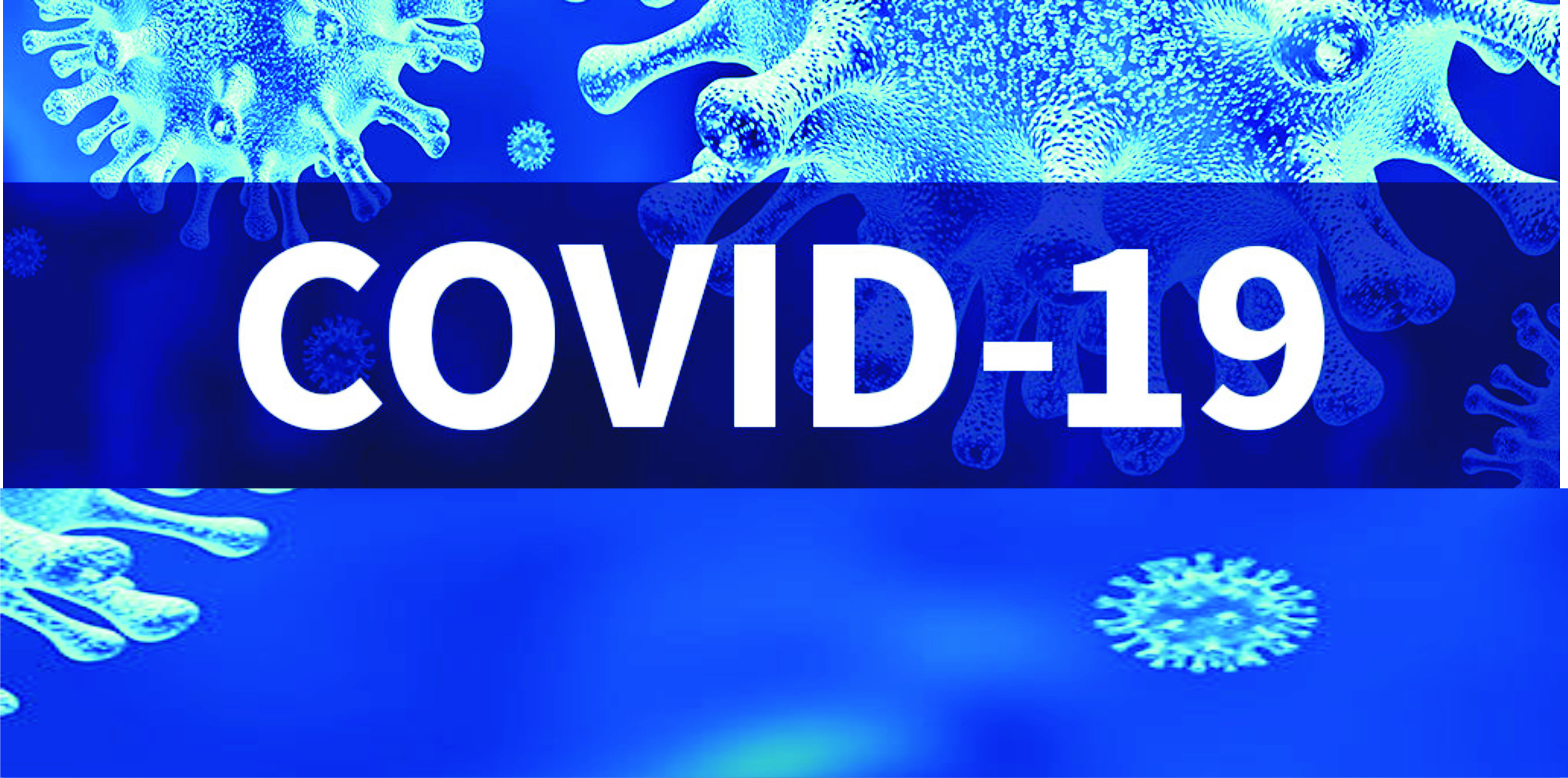 The provost and deputy provost of the University of Ibadan's College of Medicine, Professors Oluwabunmi Olapade-Olaopa and Obafunke Denloye respectively have tested positive for coronavirus.
Our source  reports that Prof. Olapade-Olaopa made this known in a statement released yesterday.
The Public Relations Officer of University College Hospital, Ibadan, Mr Toye Akinrinlola, confirmed this in a telephone interview with our source.
"I wish to inform you that the Deputy Provost and I tested positive for the COVID-19 following tests done on Friday.
"Although we are both asymptomatic, we have gone into self-isolation for 14 days whilst our contacts are being observed closely to determine if they should also be tested," he said.
Earlier, the Chief Medical Director of UCH, Ibadan, Prof. Jesse Otegbayo, also tested positive for coronavirus.
He said, "On Monday 23rd of March, we commenced a 12-man quarterly board meeting which was meant to last 5 days in the hospital, we observed social distancing and other precautionary measures for COVID-19 as much as possible.
"However, on Wednesday morning, one of us presented with what appeared to be symptoms of COVID-19, his samples were immediately taken for test and the meeting called off.
"His results returned positive on Friday morning and every participant (including me) immediately went into self-isolation while our samples were also taken for test.
"Unfortunately, my result returned positive on Saturday afternoon and I remain in isolation as I am not symptomatic."

FG Needs To Restrategise On War Against Insecurity, Osinbajo Admits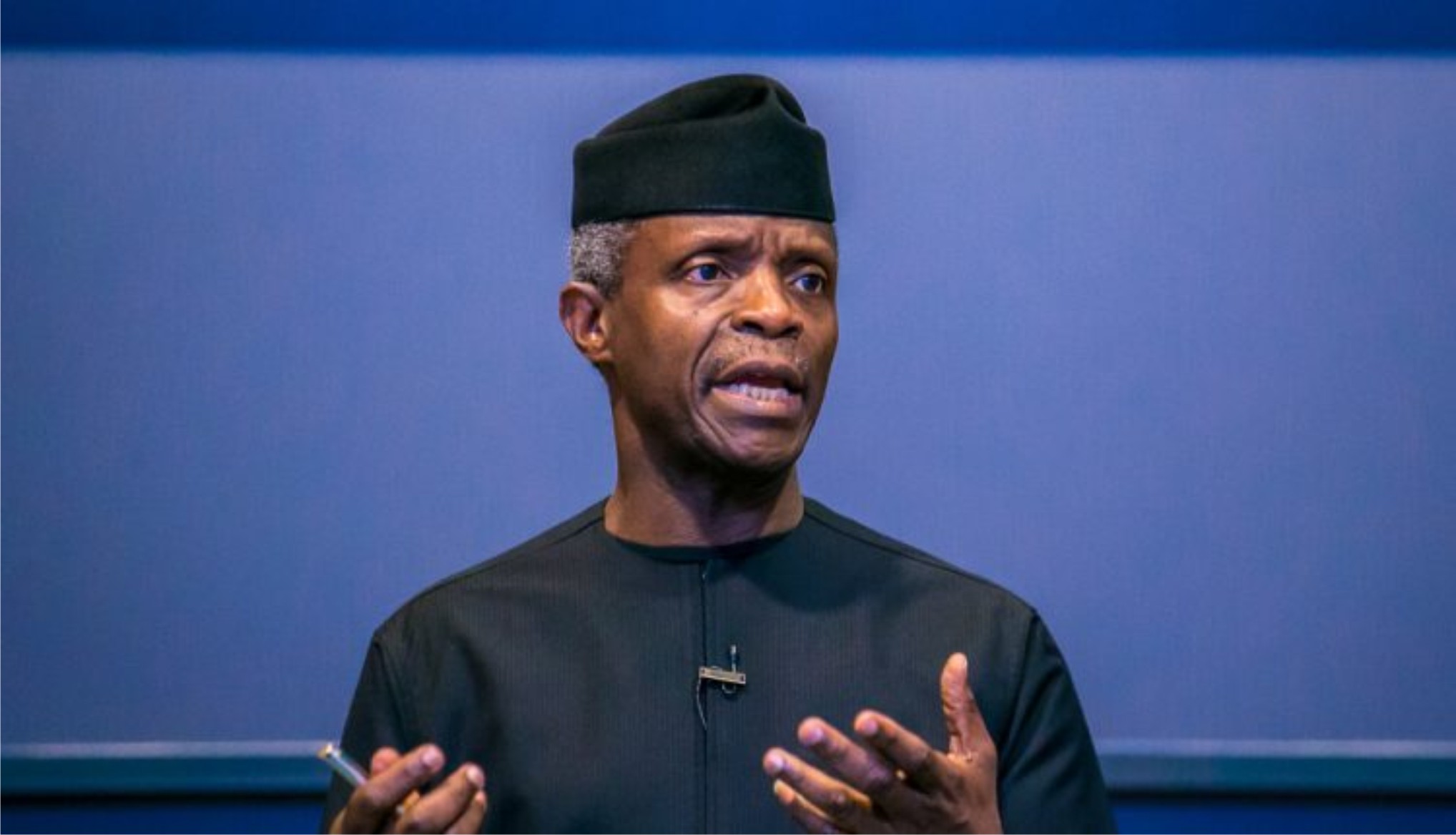 The Vice President, Prof Yemi Osinbajo, yesterday, admitted that the nation needs to review its "conventional means" of dealing with security challenges.
He said the government needed to do more on "local intelligence" and community policing.
The Senior Special Assistant to the Vice-President on Media and Publicity, Laolu Akande, in a statement, said Osinbajo spoke while answering questions from reporters on his arrival at Lafia, Nasarawa State, for a one-day official visit.
Akande made the transcript of the interview available in the statement titled, "Terrorist attack on farming community in Borno: We will do all it takes to secure Nigeria, Osinbajo says."
Reacting specifically to the recent killing of more than 43 rice farmers in Borno State, Osinbajo said such an attack could not be prepared for through conventional means.
Akande quoted Osinbajo as saying that, "As the President said, this group of people acted insanely in such a dastardly manner, killing innocent people, people who had gone to their farms to work.
"I spoke to the Governor, Prof Babagana Zulum and the former governor, Senator Kashim Shettima, to express my condolence, but more importantly, to try and think through ways of dealing with this kind of random attacks.
"It's important to understand also that we will probably need to keep reviewing the conventional means of dealing with some of these issues, these security challenges, especially the randomness.
"This is why the President has said that he is taking a serious look at how to deal with the issues, especially the randomness: some insane person go into a place and shoot people, that is not the sort of thing that you are prepared for conventionally.
"We have to do a lot more local intelligence and some of the community policing efforts we are planning on, so that information is supplied faster, especially at the local level and then a reaction will then be possible.
"It is a major tragedy; it's a very unfortunate thing and our hearts are with the family of those who were killed in such a terrible manner.
"We are very confident and the Federal Government will continue to do what it needs to do especially in terms of trying to ensure security in the North-East and all over Nigeria.
"You've heard the President and what he has to say, especially some of the new ideas around security and the security architecture which we are trying to put in place. We will get there."

Borno Killings: Fire Service Chiefs Now, Senate Tells Buhari …Reps Summon President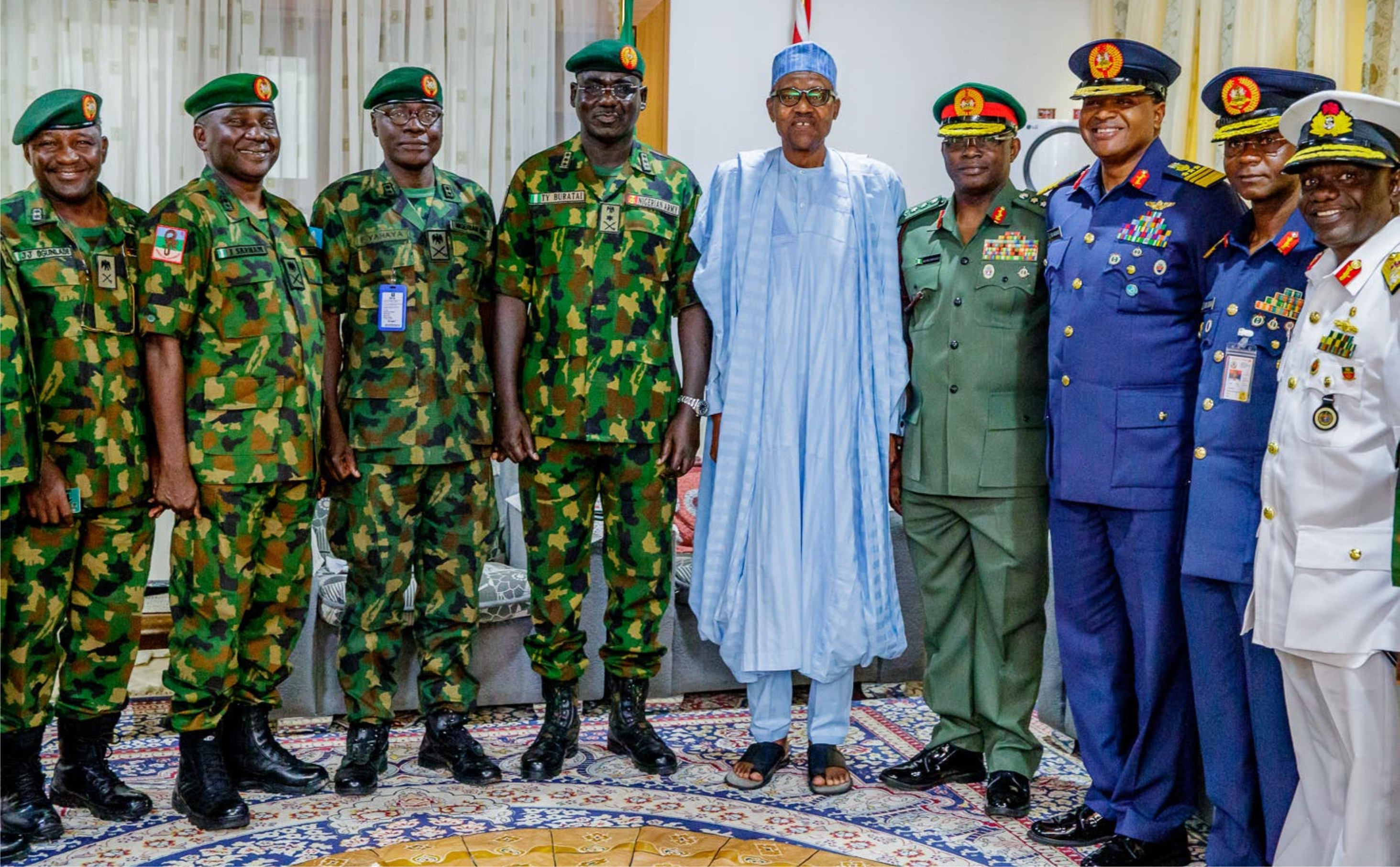 The Senate, yesterday, asked President Muhammadu Buhari, to sack service chiefs as a result of their failure to secure Nigerians.
The Senate decision, which is the third it would pass this year, followed a motion by Senator Kashim Shettima on the recent killing of 43 rice farmers in Borno State by the Boko Haram insurgents.
The Senate asked Buhari to replace the security chiefs with new ones "immediately".
The red chamber also asked Buhari to restructure and remodel the nation's security architecture.
Apart from that, the chamber demanded a probe into the allegations of corruption and financial leakage levelled against some top hierarchy of the military.
The Senate asked Buhari to aggressively negotiate with the nation's neighbouring countries for multinational cooperation in order to strengthen the war against insurgency.
It directed the Ministry of Humanitarian Affairs, NEMA and NEDC to provide succour and psychological support for the families of the victims.
It also sought proper welfare for soldiers at the war front and proper resettlement and support for the families of the fallen soldiers.
It urged the federal and state governments to address issues fuelling insecurity.
It similarly called for massive recruitment into the military and the police force.
Similarly, the House of Representatives, yesterday, resolved to invite President Muhammadu Buhari to address members in plenary over the security crises across the country.
Before the decision, plenary at the House of Representatives had turned rowdy, as members were sharply divided over a motion seeking to invite Buhari to appear before the lawmakers to explain the rising spate of insecurity in the country.
The House was considering a motion moved by members from Borno State on the recent massacre of more than 43 rice farmers in the state by Boko Haram insurgents.
Part of the prayers was to invite Buhari to appear on the floor of the House and address the lawmakers in plenary.
Efforts by the Speaker, Hon Femi Gbajabiamila; Majority Leader, Alhassan Ado-Doguwa; and Chairman, House Committee on Air Force, Shehu Koko, among others, to have the prayer dropped proved abortive.
Gbajabiamila's plea that a state of emergency be adopted instead was also rebuffed.
The speaker was forced to ask that the lawmakers have an executive (closed-door) session.
Emerging from the closed-door session, Gbajabiamila asked one of the sponsors of the motion, Ahmad Jaha, to make an amendment to the motion.
Jaha prayed the House to invite the president as proposed in the original motion.
By: Nneka Amaechi-Nnadi, Abuja

5m Jostle For Recruitment Into NIS, Civil Defence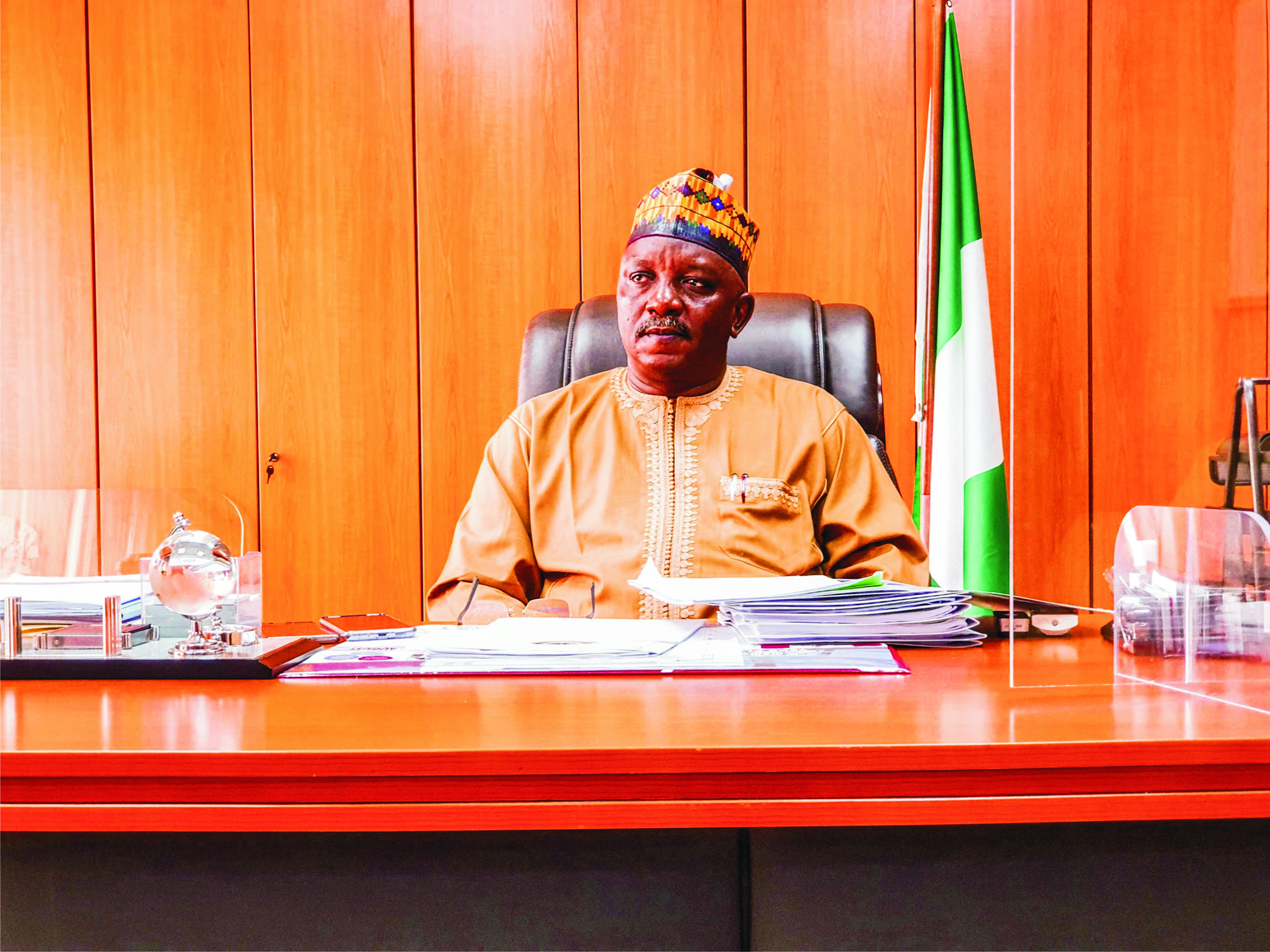 The Federal Government has announced that aptitude tests for recruitment into the Nigerian Immigration Service (NIS) and the Nigeria Security and Civil Defence Corps (NSCDC) would be conducted on December 7 and 8, respectively.
Over two million Nigerians applied for vacancies in the two agencies under the Ministry of Interior.
In a statement issued yesterday by the Director of Press in the ministry, Alhaji Mohammed Manga, the exercise would be conducted in collaboration with the Joint Admission and Matriculation Board (JAMB).
Manga said the conduct of the forthcoming Computer-Based Aptitude Test for recruitment into the Nigeria Immigration Service (NIS) and the Nigeria Security and Civil Defence Corps (NSCDC) was aimed at ensuring transparency, equity and justice in the
He said the partnership would provide all eligible and qualified Nigerians who applied for various posts in the services equal opportunity to be employed in line with the present administration's policy thrust of ensuring transparency in the conduct of government business.
It would be recalled that the Minister of Interior and Chairman, Civil Defence, Correctional, Fire and Immigration Services Board (CDCFIB), Ogbeni Rauf Aregbesola, recently assured Nigerians that the ministry would ensure transparency in the recruitment processes in to the services, Manga stated.
To this end, the ministry has concluded arrangements with the Joint Admission and Matriculation Board (JAMB) to conduct the aptitude test for eligible candidates into the Nigeria Immigration Service on the 7th of December, 2020, while that of the NSCDC is expected to hold 8th December, 2020, in the 36 states of the Federation and the Federal Capital Territory, he added.
Manga said, "the ministry has also worked out modalities to enable qualified candidates access the notification for the aptitude tests for CBAT from 6pm on 1st December, 2020, through their e-mail addresses and phone numbers.
"Accordingly, all candidates who applied for NIS are expected to visit the website of the service at https://immigrationrecruitment.org.ng while those who applied for NSCDC and subsequently updated their educational records are to visit https://cdfipb.careers to print individual letters of invitation."