Six Lagos Coronavirus Patients Ready For Discharge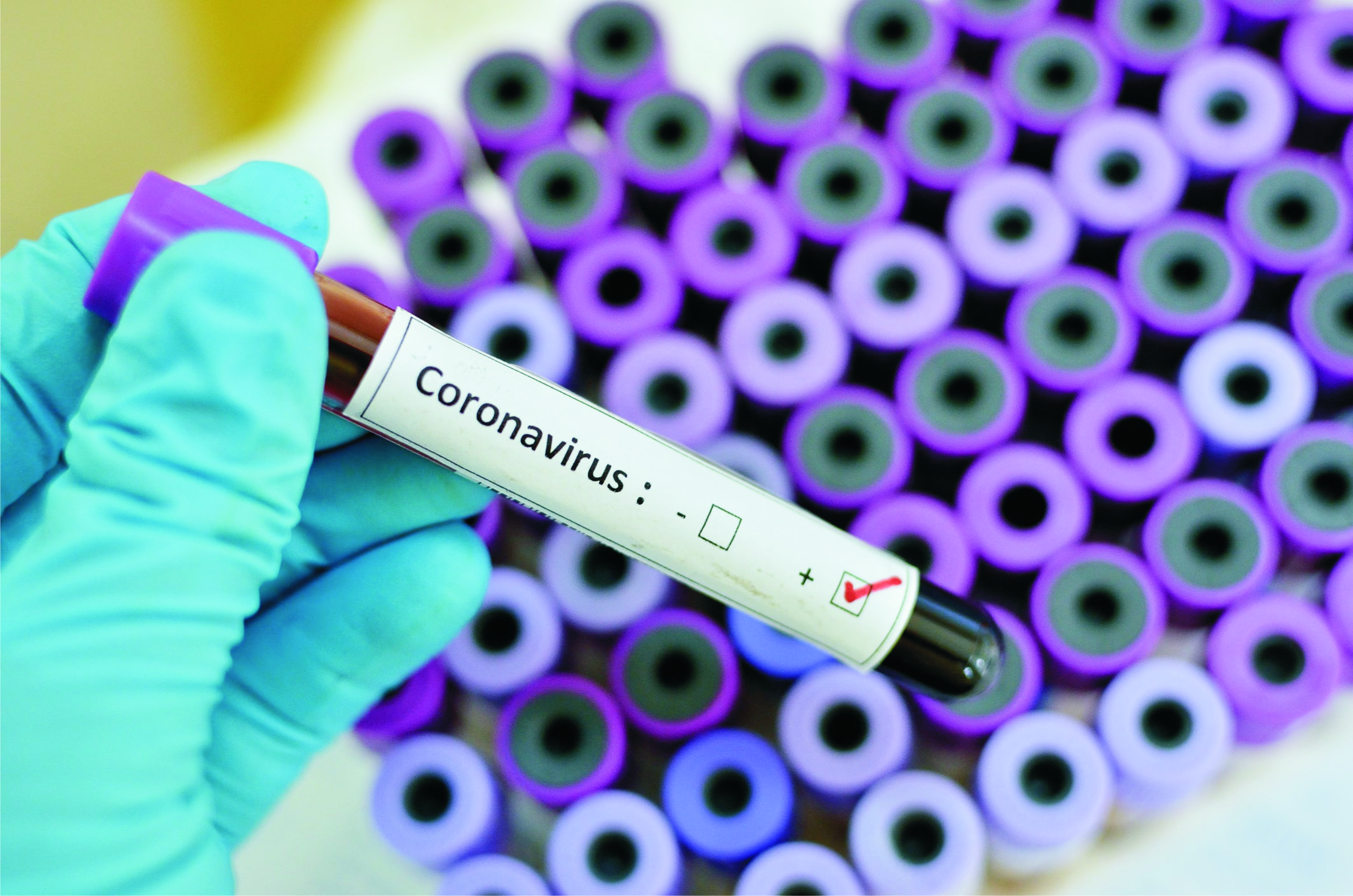 Six patients being treated for coronavirus have recovered in Lagos.
Tunde Ajayi, the Special Assistant to Lagos state governor on health, made this known via Twitter yesterday.
According to him, the patients are set to be discharged soon.
He wrote: "Six of our #COVID19 inpatients have recovered and will be discharged soon. There is something Lagos is doing right. Lagos takes the lead."
According to the Nigeria Centre for Disease Control, 51 cases were confirmed in the country as of 11:25 pm on March 25.
"Out of the 51 confirmed cases, two have been discharged, while one death has been recorded. Lagos has 32 confirmed cases," the NCDC wrote.

Banigo Felicitates With Justice Wike On Her Birthday
Rivers State Deputy Governor, Dr. Mrs. Ipalibo Harry Banigo has felicitated with the wife of the State Chief Executive Hon. Justice Eberechi Suzzette Nyesom Wike as she celebrates her birthday on Saturday, 23rd May, 2020.
In a statement from the Government House in Port Harcourt on Friday, 23rd May 2020, Dr. Banigo described Hon. Justice Wike as a humane and God fearing woman who is a great pillar of strength to our amiable Governor, Nyesom Ezenwo Wike.
While wishing her many happy returns the Deputy Governor prayed the Almighty God to continue to protect and bless Hon. Justice Eberechi Suzzette Nyesom Wike.

Former Nigeria President Jonathan Loses Foster Dad.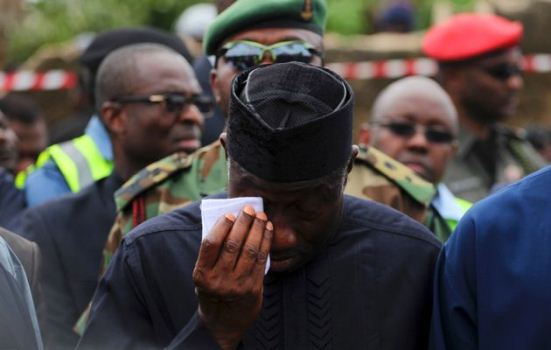 The family of former Nigerian President,Goodluck Jonathan and the Otuoke community of Ogbia Local Government Area of Bayelsa state has been thrown into mourning as the News of the sudden demise of Chief Nitabai Inegite,the former president's foster father reached them.
Though no official reports have reached us as to the cause of his death,The Tide learnt that the septuagenerian has been briefly ill shortly before his demise.
The former President, who visited the residence of his late foster father the early hours of Wednesday has not made any official statement regarding funeral arrangement.
Chief Inegite,popularly called 'holy' by his admirers and friends was initially reported to have been responding to treatment in an undisclosed health facility where his health later deteriorated before finally giving up  the ghost  at about 11:00 pm,Tuesday 19th day of May,2020.
You would recall that the late Chief Nitabai Inegite was twice reported to have been kidnapped some time between 2014 and 2016 respectively.
The late former president's foster father was survived by his wife,biological children,grand children and numerous relatives.
By Ariwera Ibibo-Howells, Yenagoa.

Nigerian Senate Considers Bill For Ensure Food Security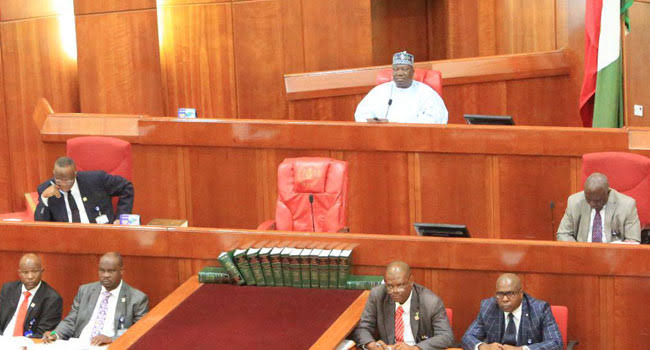 …seeks establishment of Food Reserve Agency
The Nigerian Senate, in a seemingly proactive stop to forestall anticipated food shortfall  in the country ,  on Tuesday, commenced legislative work on a critical bill to ensure food security in Nigeria through  the establishment of  Food Reserve Agency to plan and implement policies for adequate food production and storage.
The bill  sponsored  by Senator Abdullahi Adamu (Nasarawa West), scaled second reading at plenary , on Tuesday.
Leading debate on the bill, Senator Adamu noted that Nigeria as a nation needs to develop its Agricultural sector to ensure not only alternate economy but also food security .
He further emphasised that this requires  an vibral  agency to drive all attending policies for the growth and sustainability of the sector.
According to the lawmaker, the Food Reserve agency when established, would be responsible for storing food grains and other food commodities for strategic purposes.
His words "Agriculture plays a pivotal role in the development and growth of every nation. Any country seeking to diversify its economy, alleviate poverty, create jobs and ensure food security should prioritize agriculture.
"Nigeria recognizing the important role Agriculture plays has made efforts to place the sector at the fore by introducing different intervention programmes and policies backed by enabling laws.
"A further step to be taken to ensure food security in our country at all times is to formulate enabling laws that will address food insecurity,"
"The agency will implement the overall National Food Reserve Policy to ensure a reliable supply of designated commodities in the country."
The lawmaker recalled that, "the recent mandate of the President during the COVID-19 pandemic to distribute 70,000 metric tons of grains from the Grains Reserves shows clearly how important it is for a country to have a Food Reserve Agency."
 Stressing the importance of food security ,he linked the current Covid 19 situation and its Nigeria's readiness to  ensure the nation don't wind up in food crises as well.
According to Senator Adamu, with the Agency in place, Nigeria will be taking the right step in the right direction as replicated in other African countries such as Zambia and Tanzania.
"With the existence of the Agency, emergency food crises will be taken care of especially in the period of a pandemic.
"There will also be a reduction in post-harvest losses as silos, warehouses, equipment, ancillary facilities and other suitable storage facilities will be installed and maintained."  the Senator explained.
After the debate, the President of  the Senate, Senator Ahmad Lawan referred the bill to the Senate Committee on Agriculture and Rural Development chaired by the sponsor of the bill Adsmu Abdullahi.
The Committee  is given four weeks  to report back to the Senate.