UCH Doctors Go On Isolation After Contacts With Suspected Cases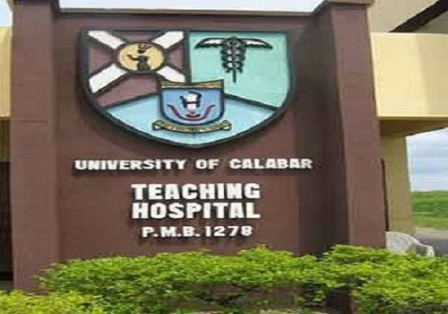 Some doctors at the University College Hospital (UCH), Ibadan, Oyo State have embarked on self-isolation after they had contacts with some persons suspected of having coronavirus at the hospital.
The Chief Medical Director (CMD) of the hospital, Professor Jesse Otegbayo, made this disclosure on Wednesday.
Otegbayo disclosed the hospital has closed down the outpatient clinics, including Medicine, Surgery and Children Out Patients Departments.
The CMD who did not state the number of doctors who are on isolation added that the doctors are either on self-isolation or quarantined because, they have contacts with suspected persons with Covid-19.
"As I speak with you, there are some of our doctors who are on self-isolation or quarantine because of exposure to suspected cases.
"We don't have to wait till we start seeing positive ones before we take appropriate actions. As the CMD, I have the sole responsibility to take care of and protect our staff from unnecessary infection and I just want to be proactive.
"As you are aware, the number of cases that are testing positive to COVID-19 is increasing and personally, I believe in prevention rather than all these curative approaches. Some countries have been able to reduce the number of cases because they locked down early.
"Initially, we thought we should leave the outpatient department open but we realised that continuing to do that in the absence of enough materials to protect all our staff, including our doctors, nurses and health attendants is not the best option, and the best option will be to lock this place down."
He added that measures have also been taken to ensure that emergency services remain open under strict compliance with preventive measure and standard infection control precautions.
"We have channels for taking care of those with emergencies and we are going to do that to the best of our abilities.
"I usually call the Accident and Emergency Department a mad house, but we have had to put in some measures to ensure that is not just the staff, but also patients with emergencies are protected.
"We have a spillover tent outside our A&E with measures that everyone who comes in maintain a safe distance from one another and these measures are necessary to ensure that we all work under the best condition in order to put in our best.

COVID-19: Justify N1.1trn Emergency Fund, ASUU Tells FG

The Academic Staff Union of Universities (ASUU) has said the COVID-19 pandemic has exposed alleged hypocrisy of this government and the lip-service it pays in delivering healthcare.
The academic union called on all Nigerians to demand accountability on how the N1.1trillion emergency fund released for the control of Coronavirus and demand was spent.
Unless this is done, the union believes we cannot trust those it described as "economic vampires not to divert the money into personal use and award contracts to their cronies".
The union stated this through its President, Prof Biodun Ogunyemi while flagging off ASUU intervention materials to sensitise the public about the virus.
He said it was intended to check the spread of the dreaded Coronavirus at the University of Ibadan.
The intervention materials produced by the University of Ibadan Chapter of the union included over one thousand 100ml of hand sanitisers, sensitisation jingle in Pidgin and English languages, posters in three major languages and hand gloves.
While addressing newsmen at the University of Ibadan, ASUU President, Prof Biodun Ogunyemi, who was represented by the Zonal Coordinator of Ibadan Zone, Prof Ade Adejumo, said the union has made her members available to help in checking the menace of COVID-19.
Flanked by the Chairpersons of the University of Ibadan and the University of Ilorin, Profs Ayo Akinwole and Moyo Ajao, respectively, the ASUU President called on federal and state governments to work with Nigerian scientists, researchers, epidemiologists to flatten the curve of the spread.
He maintained that Nigeria must do what China has done to reduce the ravaging effects of the virus.
"We cannot confront the challenge by bemoaning our fate. What is expected is that we join forces to do what China and other well-organised societies have done to 'flatten the curve'.
"ASUU acknowledges that public information, education and communication (IEC) is key to success, backed up with access to health facilities and basic medicaments.
"To demonstrate our concerns for the welfare and well-being of the Nigerian people, ASUU members nationwide shall be willing to work with medical and paramedical workers as volunteers in their public enlightenment and professional intervention initiatives.
"All our branches shall explore areas of strategic collaboration with federal, state and local governments to provide support in terms of information and expert skills drawn from our membership across the nation.
"For us in ASUU, this is not an occasion for blame game or buck-passing. However, it calls for sober reflection on what we need to do differently with our health and education. We talk of our health because that holds the key to our wealth, and our education because, without it, we are going nowhere in the advancement ladder among the comity of civilized nations.
"With a qualitative and accessible university education, we can guarantee a storehouse of knowledge in scientists, doctors, nurses, laboratory technologists and other medical and paramedical personnel for coping with a global pandemic of the magnitude of the COVID-19.
"But it appears our universities have no place in the current efforts of the government. Even with all the support, a functional healthcare system is only evidence of a delectable educational menu serviced by contented academics and scholars at its zenith.
"See, for instance, how naked and empty our teaching hospitals turned out to be when threatened by the early wave of COVID-19.
Yet, these are laboratories established to produce medical and paramedical personnel for our dear nation!
"Our aspiration for improved quality of life for Nigeria's teeming population will remain a mirage for as long as the ruling class cannot see the ineluctable consequences of the neglect of university education for qualitative health services."
In his address, the Chairman, UI ASUU, Prof Ayo Akinwole, said despite being owed two months of salaries, the union will not abandon her people through making interventions.
He said that the current predicament has further validated ASUU's call for appropriate funding of public education and infrastructure.
According to him, the Intervention materials will be distributed to University College Hospital (UCH), Nigerian Union of Journalists (NUJ), University Health Centre, Oyo State Ministry of Health, among others.
Akinwole maintained that a government who budgeted N46billion for health in 2020 budget can now see that there is a need to fund public health and education to be able to achieve national security.
"As part of the Nigeria crisis, occasioned by the bad governance and criminal abandonment of the constitutional responsibility of public purpose, it was not surprising that our health facilities were not equipped and staffed to respond to emergencies such as the Coronavirus pandemic otherwise called COVID-19.
"All kits donated by China billionaire, Jack Ma Foundation must be distributed to centres to conduct more tests while health workers and not Aso Villa and their ministers or National Assembly members should hijack this kits that they failed to make available when needed.
"ASUU has always argued against the underfunding of education and health. Nigerians should demand that government release funds to public hospitals to scale up their responsibility for the disease. This can be done through the provision of funding support for laboratories in Nigerian universities to mass-produce hand sanitisers, face mask and oxygen plants.
"To demonstrate our concerns for the welfare and well-being of the Nigeria people, ASUU members in teaching hospitals, colleges of medicines are already working to save the country in their different levels of professional interventions. All our branches are ready to work with governments in any area of expertise needed.
"We urge the government to make safeguard kits available to all health workers and our members who are toiling to safe the nation of preventable ills if the callous ruling class had invested rightly in the health sector.
"It is not a shame that the entire budget the Muhammadu Buhari government committed to health in 2020 is N46billion which translates to N300 to each Nigerian."

COVID-19: NERC Suspends Electricity Tariff Hike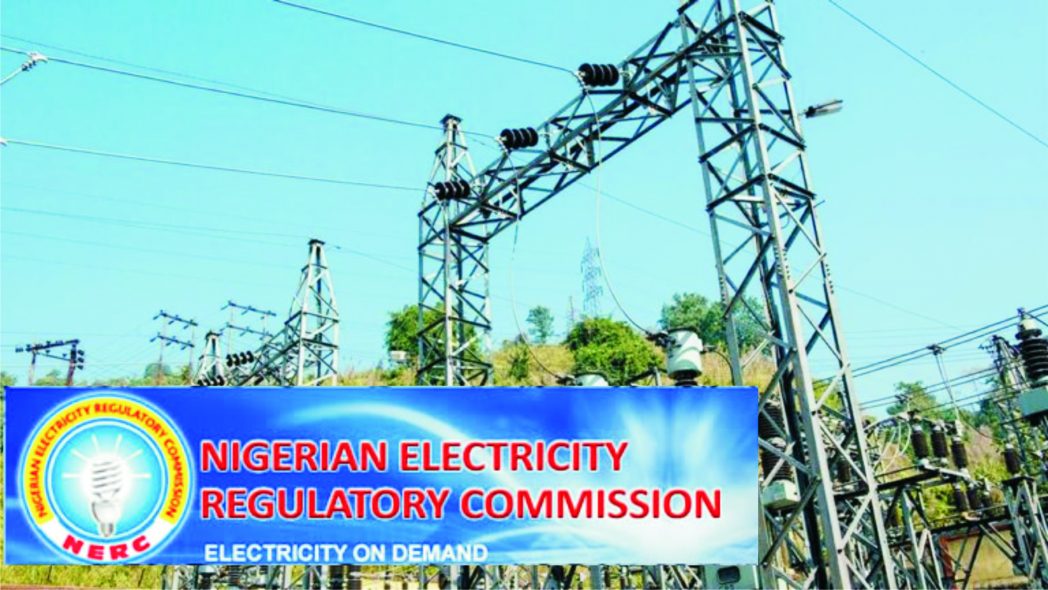 Following pressures being mounted by the public, the Nigerian Electricity Regulatory Commission (NERC), yesterday, announced the suspension of electricity tariff hike expected to commence on April 1, 2020 to next three months, June 30, 2020.
NERC, in an Order on the transition to cost reflective tariffs in the Nigerian Electricity Supply Industry (NESI) tagged /198/2020, signed by the NERC Chairman, Prof. James Momoh, and the NERC Commissioner for Legal, Licencing and Compliance, Dafe Akpeneye, yesterday, said it was due to global effects of the Coronavirus (COVID-19) and its impact on the average Nigerian.
"There shall be no increase in tariffs of end-use customers on April 1, 2020. This Order shall take effect from April 1, 2020 and shall cease to have effect on the issuance of a new Order by the NERC."
The commission, which had planned the hike from today, said it is aware of the adverse effects of the COVID-19 pandemic on the global economy and its impact on the average Nigerian.
It noted that the previous Order on the December, 2019 minor review of the Multi Year Tariff Order (MYTO) 2015 and the Minimum Remittance Order (MRO) for 2020 "shall remain in force until June 30, 2020 when a new MRO shall be issued."
NERC said the 11 DISCs submitted their Performance Improvement Plans (PIPs) and also filed applications for an extraordinary tariff review with public hearings held from February 25 to March 9 for the DISCOs.
There was also a hearing on providing tariff for ancillary services for the Transmission Company of Nigeria (TCN) on the national grid.
NERC said the stakeholders' views show consumers are willing to pay appropriate rates for services rendered by the DisCos but must be of quality and with adequate metering.
It also said the COVID-19 pandemic has obstructed importation of components for local meter assembly to supply consumers under the Meter Assets Provider (MAP) Regulation, and that it was discussing with MAP and DISCOs to review the expectations.
NERC then gave the DISCOs 21 days from today, to submit new PIPs on how they can recover their costs prudently with marginal profit by June 30, 2021 especially on how customers will be guaranteed improved services.
The DISCOs were also directed to provide smart meters for their 11 kilovolts (kV) and 33kV feeders by June 30, 2020 so they can send real time data to the Commission.
Earlier, the Nigeria Labour Congress (NLC) had condemned and totally rejected any plan to inflict further pains on Nigerians by the Nigerian Electricity Regulatory Commission (NERC).
The NLC President, Comrade Ayuba Wabba, in a statement, yesterday, said that such action would only add more pains to Nigerians as the country tackles the dreaded Coronavirus disease.
Wabba bemoaned that while other countries are battling the COVID-19 pandemic and expanding social welfare and putting in place economic stimulus, including distribution of free foods, free healthcare services, sanitary kits, utility bills reduction, debt moratorium, and cash support to insulate their citizens from the harsh realities of the fight against the novel Coronavirus, "our own case in Nigeria cannot be different," he added.
He further noted that "the concerns in the public domain are not helped by reports that the NERC has not issued any reversal order to Electricity Distribution Companies (DISCOs) on the planned tariff increase in power utility.
"The leaders of our affiliate unions were unanimous in rejecting the planned increase in electricity tariff during our recent interactive session with NERC in Kano," he added.
He stressed that "any increase in electricity tariff would only convey a deafening expression of insensitivity to the plight of the Nigerian people who are currently dealing with the social scare, income hemorrhage, economic squeeze and mortal dread of COVID-19."
He noted that this is the right time to show Nigerians that their lives matters.
He added that "If there is any time to show that the very essence of government is the security and welfare of citizens, it is now."
While he noted that Nigerian workers find tremendous succour in the altruism shared by President Muhammadu Buhari in his address, he said, "we urge the Nigerian Electricity Regulatory Commission not to embark on any fruitless adventure that would cast aspersion on the good intentions of Mr. President."

FG Denies Alleged Non-Screening Of Americans At Lagos Airport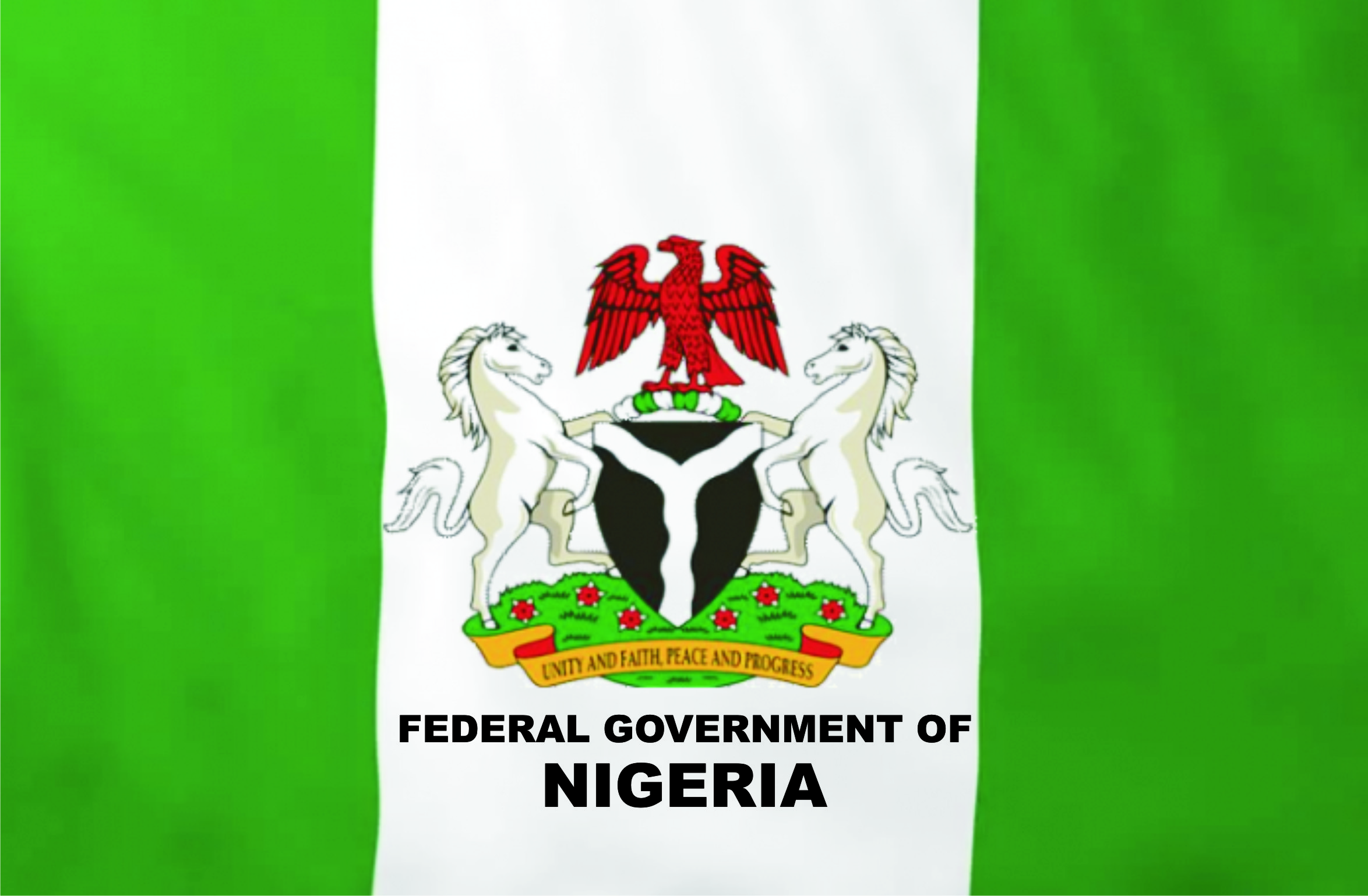 The Federal Government has said that it would allow approved international flights into the Murtala Muhammed International Airport in Lagos and the Nnamdi Azikiwe International Airport in Abuja, adding that the approved flights would be required to submit manifest of passengers to port health officials prior to arrival in the country.
The Federal Government, therefore, described as absolute falsehood reports that 26 Americans arrived at the Murtala Muhammed International Airport (MMIA), Lagos, last Monday without screening for Coronavirus.
The Minister of Information and Culture, Alhaji Lai Mohammed, while reacting to the claim, admonished the media to be circumspect of what they publish, and desist from dishing out fake news aimed at frustrating efforts of government and those in the frontline of fighting COVID-19 pandemic.
He said contrary to the report, the Americans were screened by the Port Health Authority and the Immigration while the crews did not disembark from the aircraft.
Mohammed said: "I am aware of the history of the 26 passengers and I have placed a call to the head of Port Health Services who denied the report.
"We have problem with the crude oil production in the Bonga field, so, they made an application for the expatriates to come into the country.
"They need to come and carry out some emergency works on the Bonga field, and they arrived yesterday.
"They met with the Port Health Authority and immigration that screened them, and we have the records to show that they were screened."
The minister explained that the rule on border closure is that if any aircraft must come to the country on emergency, it must come in with two crews for inbound and outbound flights.
"Any flight approved to come into the country now must come with two crews so that there will be no way any of the crew members will get down and interact.
"But if they must come down, they must go into 14 days quarantine.
"It is wrong for the media to be publishing fake news that will frustrate the efforts of not just government but the Frontline people in this fight which are the health workers, the immigration and others.
"They are the ones that are at the highest risk of infection. When they make those sacrifices, to save the country it is wrong for a newspaper to report with a banner headline that they did not do their jobs when in actual fact, they did.
"Another implication of this which the newspaper did not know is that they have presented to the entire world as if Nigeria is not taking this fight seriously," he added.