COVID-19: Air Peace, Arik, Others Suspend Domestic Flights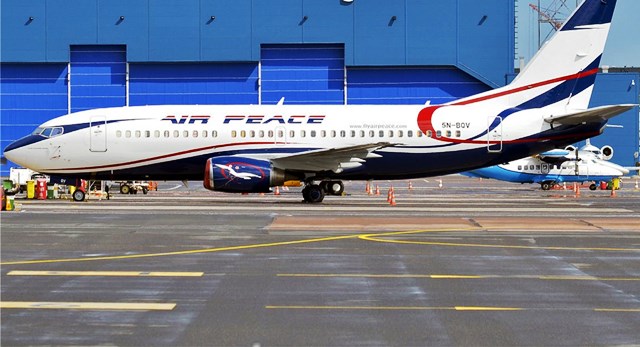 Air Peace, Arik Air, Dana Air, Azman and Max Air have said that they will be suspending all their domestic flight services as part of efforts to curtail the spread of the coronavirus.
While Air Peace, Arik Air and Azman's suspension will become effective from midnight of Friday, March 27 (today), Max Air will begin on Saturday, March 28.
Dana said its service would be suspended from midnight of Wednesday, March 25.
The Media and Communications Manager of Dana Air, Kingsley Ezenwa, said the airline's suspension would be for two weeks.
The Chief Operating Officer of Air Peace, Mrs Toyin Olajide, said the airline's flight operations would be suspended for 23 days.
She said: "This difficult decision was reached in order to, not only, support the efforts of the Federal Government and other stakeholders in curbing the spread of this virus in our nation but also to protect our teeming passengers and our staff from becoming victims of the pandemic."
"Continuation of flight operations in the present circumstances we find ourselves as airlines could lead to the total collapse of any airline hence the need to quickly stem the rising financial burden and cost of operations."
Olajide said normal scheduled flight operations would resume on April 20, adding that the airline would be willing to operate special flights both for the government and the people.
The Chief Executive Officer of Arik Air, Capt. Roy Ilegbodu, said the airline would also be available to support government emergency, humanitarian and charter flight requests during the period of suspension of air transport operation.
Aero Contractors had last Tuesday said its flight services would be suspended from the midnight of Thursday (yesterday).

COVID-19: CBN Grants Two-Week Market Holidays To BDCs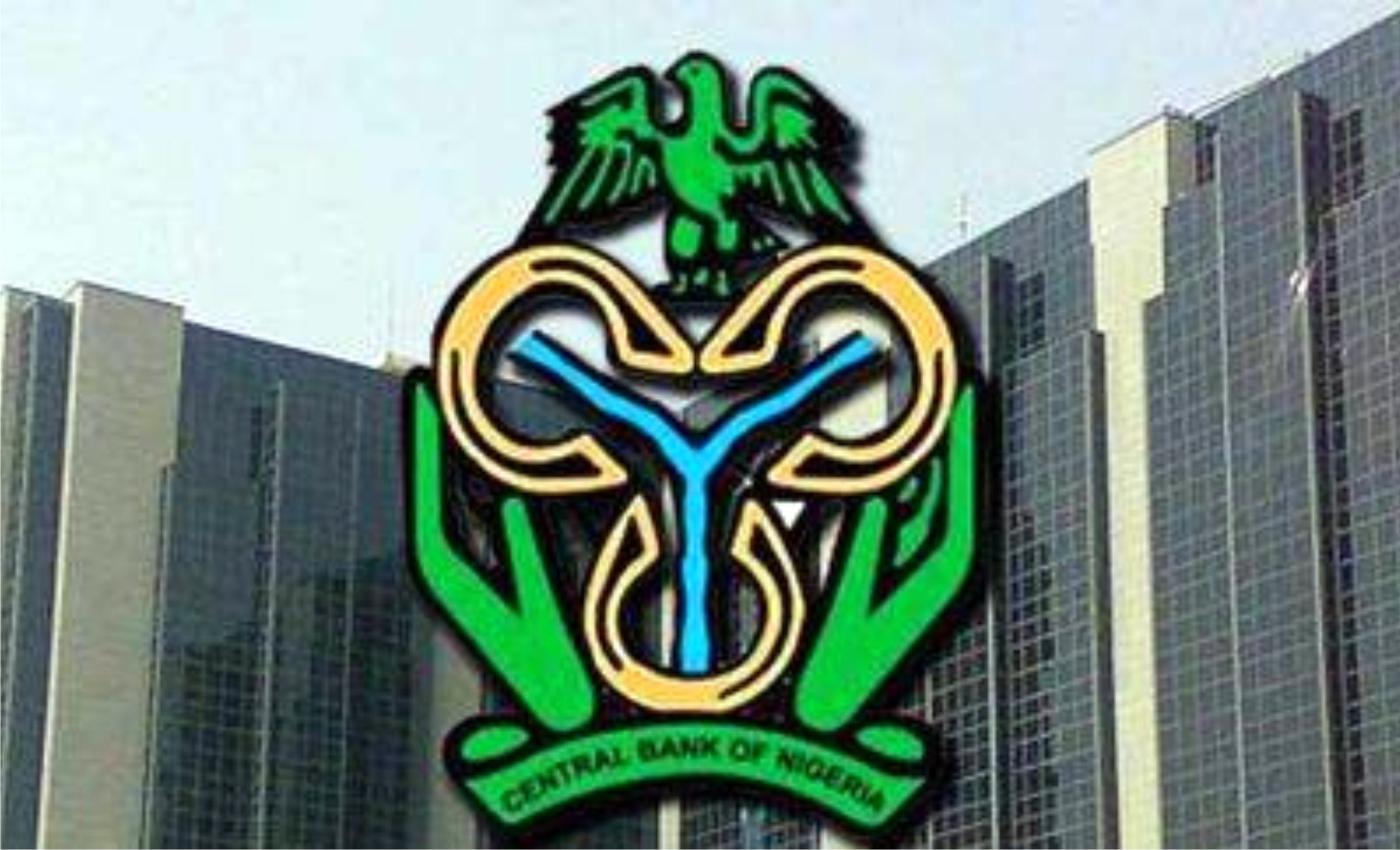 The Central Bank of Nigeria (CBN) has granted a two- week market holidays to the Bureaux De Change operators.
This followed a request by the Association of Bureaux De Change Operators of Nigeria to the CBN for the regulator to grant it market holidays, given the ongoing challenges faced in local and global economies due to the impact of the Coronavirus (COVID -19) pandemic.
In a notice  to BDC operators and directors,  ABCON President, Alhaji Aminu Gwadabe, said the CBN's approval meant that sales of foreign exchange to BDCs is now suspended till further notice.
Gwadabe also advised the  public not to go into panic buying, hoarding  and partronasing  the street traders as  the CBN has enough reserves to sustain supplies when the BDCs return to operations.
The CBN had also acknowledged the contributions of BDCs in promoting stable exchange rate in recent months despite challenging circumstances facing the Forex market due to drop in crude oil prices.
Gwadabe advised members to observe strict guidelines on the preventive measures on the dangers of the COVID 19, wear their mask, gloves, and frequent washing of hands.
"We also want to advise members to  strictly  comply with their regulatory obligations on their daily operation. If you are trading, be cautious not to fall under the hand of security agencies. Don't be involved in giving black market rates,street trading  as doing so might create regulatory breach," he said.
Gwadabe said that  CBN/NFIU were tracking large movements of funds within the financial sector and noted the need to be cautious.
"Once again, accept our continuous assurances on serving you better as we continue to ponder on lasting solutions to the growing challenges facing our operations amongst them, crowd management, expansion of scope of our buisiness, lesser penalties, automation, among others," he stated.

…Suspends Cheque Clearing Amidst Lockdown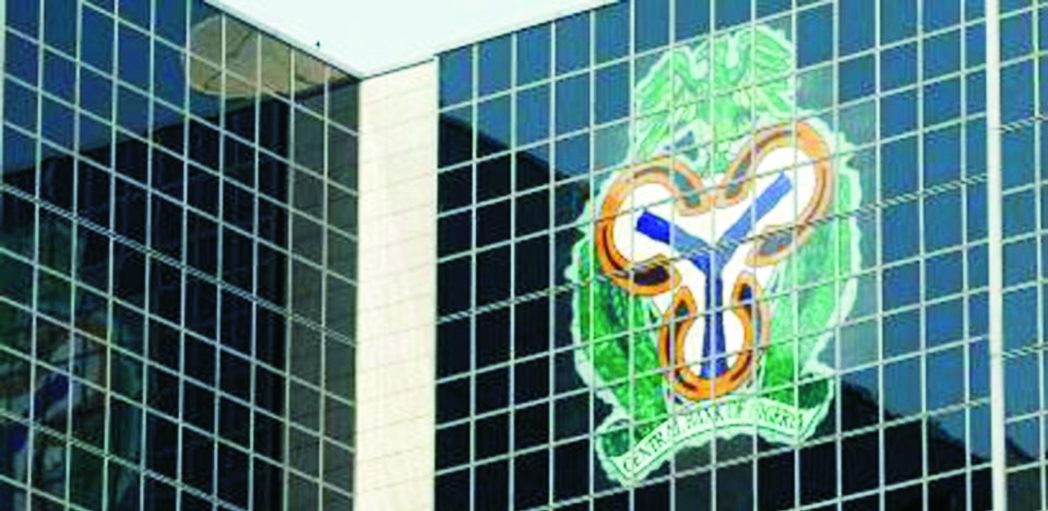 The Central Bank of Nigeria (CBN) has suspended clearing of cheques until further notice following the lockdown in Lagos, Ogun  and FCT to contain the spread of COVID-19 pandemic.
The suspension was announced in a circular to Deposit Money Banks and the Nigeria Interbank Settlement System (NIBSS) by the Director of Banking Services at CBN, Mr Sam Okojere.
President Muhammadu Buhari had, on Sunday ordered a lockdown in Lagos, Ogun and the FCT with effect from 11 p.m. on Monday, March 30 FCT), as a response to contain the coronavirus (COVID-19) pandemic.
The bank explained that in view of these developments and in furtherance to the Bank's effort to ensure hitch-free clearing and settlement activities, the CBN had therefore suspended it until further notice.
The apex bank further stated that the clearing of cheques instruments in the Nigerian clearing started from March and for the avoidance of doubt, no fresh cheque instrument would be allowed to pass through March 31.
The CBN noted that only returned cheque would be treated on the said date.
"However, settlement activities for electronic instruments will continue to hold during this period of suspension", it said.

Nigeria's Economy Fragile Before COVID-19 Pandemic –Finance Minister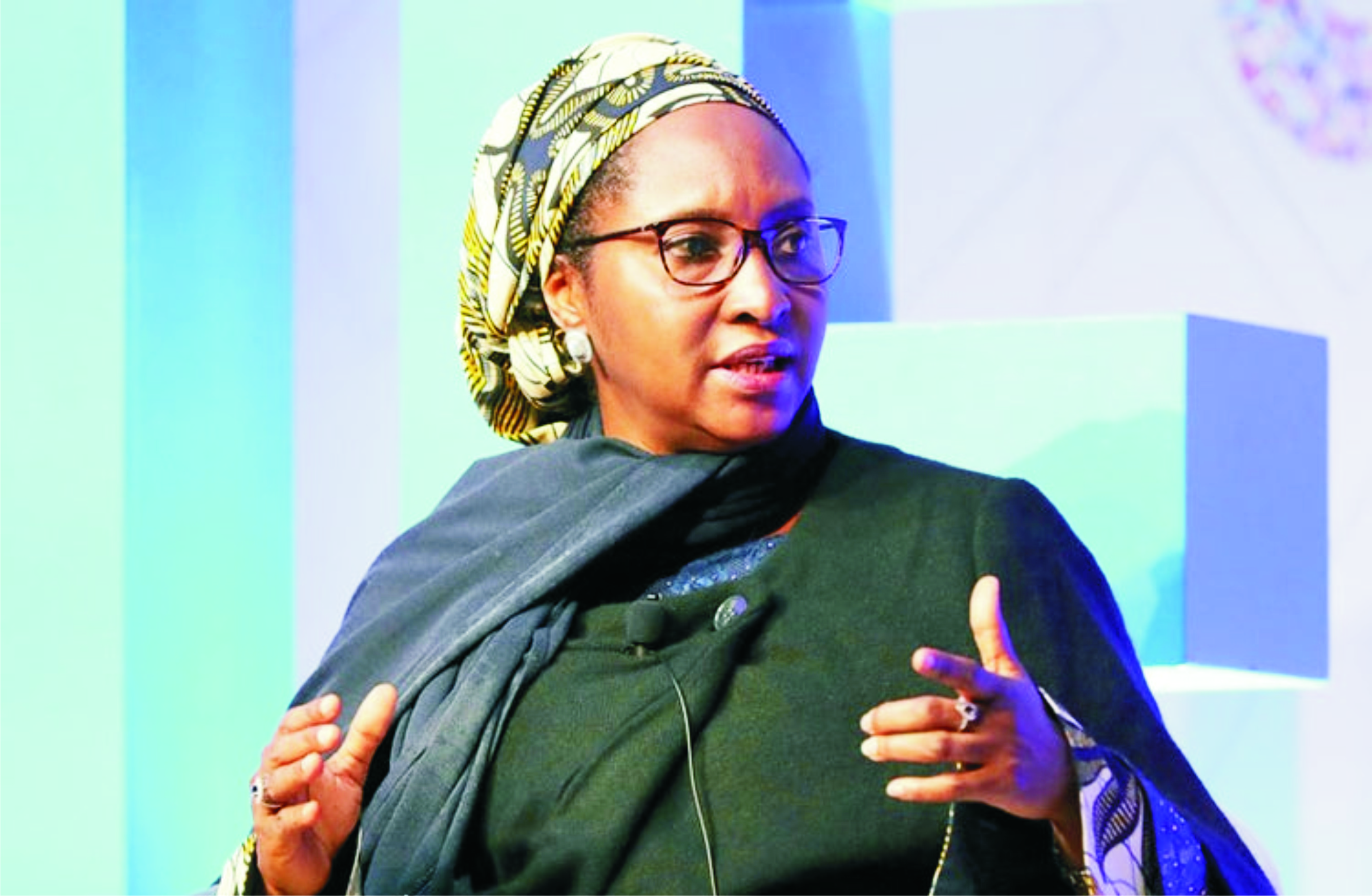 The Minister of Finance, Budget and National Planning, Zainab Ahmed, has said that prior to the outbreak of the coronavirus pandemic, the Nigerian economy was already fragile.
She said this in a statement issued by her Special Adviser on Communication, Mr Yunusa Abdullahi, on Monday in Abuja.
Ahmed, according to the statement, said this during her meeting with the leadership of the National Assembly where she spoke on implications of the global economic crisis on Nigeria.
The coronavirus pandemic had led to unprecedented disruptions to global supply chains, a sharp drop in global crude oil prices, turmoil in global stock and financial markets, the lockdown of large swath movements of persons in many countries, among others.
These outcomes have had severe consequences on households' livelihoods and business activities, resulting from drop in global demand, declined consumer confidence and slowdown in production.
But the finance minister said that prior to the outbreak which had led to decline in crude oil prices, the Nigerian economy was already fragile, vulnerable and deteriorating.
She said the global economic downturn had forced international oil prices to drop to as low as $22 per barrel.
The minister said international travels and trade had been severely disrupted, while demand for goods and services is deteriorating as a result of the social distancing policies.
This, she said had led to financial markets uncertainty which had resulted into capital flows' reversal from emerging and frontier markets such as Nigeria.
She said, "Increasing pressure on the naira and foreign reserves as the crude oil sales receipts decline and the macroeconomic outlook worsens.
"Central Bank of Nigeria, just as in other countries, has resorted to quantitative easing, by reducing interest rates to support economic activity and governments announcing fiscal stimulus plans for healthcare and social safety nets."
She said the government was working on a fiscal stimulus package to cushion the impact of the crisis on the most vulnerable individuals and communities.