Coronavirus Scourge: Wike Announces Partial Lockdown In Rivers …Orders Closure Of Public Parks, Night Clubs, Cinemas , Bans Public Burials, Weddings …Sets Up Boundary Surveillance Posts, LG Monitoring Teams …Urges Religious Leaders To Support RSG To Succeed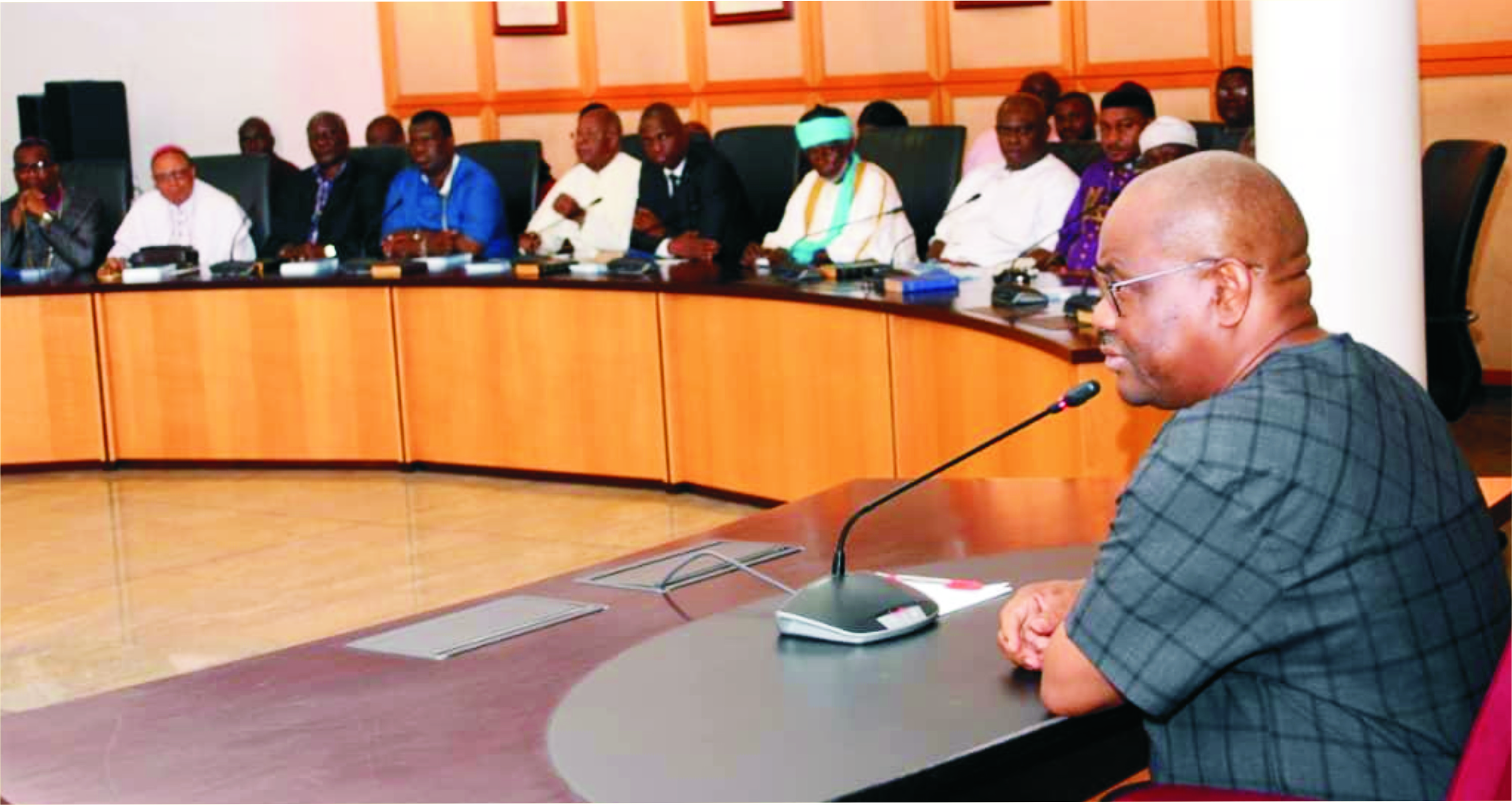 In furtherance of the commitment of the Rivers State Government to protect residents of the state, Governor Nyesom Wike, yesterday, announced that beginning, today, all public parks, night clubs and cinemas will remain closed till further notice.
In a state broadcast, yesterday, Wike directed religious groups to temporarily stop all forms of open worship.
He said: "with effect from the same date (Tuesday, March 24, 2020), all public parks, night clubs and cinemas in the State are to remain closed till further notice.
"Similarly, after due consultations with religious leaders, it was agreed that all religious organisations are to temporarily stop all forms of open worship. Public burial and wedding ceremonies are also banned within this period.
"In view of the fact that the disease spreads fast through body contact, social distance has become imperative if we are to contain the spread.
"May I, therefore, call on all religious leaders, traditional rulers and opinion leaders in the state to assist government to implement these decisions by ensuring that persons under their care do not fall foul of this directive".
Wike directed Local Government Council chairmen to ensure that public burials and weddings do not take place in their respective areas.
He said: "May I emphasise that local government chairmen are to be held responsible if public burials and weddings take place in their local government areas.
"Government will set up monitoring teams for the 23 local government areas to ensure compliance. Defaulters will be seen as enemies of the state and will be made to face appropriate sanctions.
"My Dear Good People of Rivers State, the essence of governance is to protect lives and we cannot be indifferent when this COVID-19 continues to claim lives world-wide.
"We urge everyone to remain calm and maintain social distance. We shall continue to review the situation and adjust accordingly.
"Like I said in my broadcast last Friday, these decisions may seem painful for all of us but there is no price that is too much to pay for us to stay alive".
The Rivers State governor stated with effect from Tuesday, March 24, 2020, surveillance posts will be set up across the state.
"The Rivers State Government having reviewed current developments across the country is desirous to further strengthen prevention measures across the state to keep our citizens safe.
"To this end, with effect from tomorrow, Tuesday, March 24, 2020, Surveillance posts are to be set up at the following borders of the state: Emohua for motorists coming from Bayelsa and Delta states; Omerelu for motorists coming from Owerri; Okehi for motorists coming from Imo State through Etche; Akwuzie in Ogba/Egbema/Ndoni Local Government Area for motorists coming from Imo State; Oyigbo Toll Gate for motorists coming from Aba and Opoku in Khana Local Government Area for motorists coming from Akwa Ibom State.
"Marine entry points: Port Harcourt and Onne Ports, Nembe, Bille, Bonny and NLNG Jetties are also going to be under surveillance. Each of the Surveillance Posts shall be manned by trained health and security personnel who will ensure that motorists and seafarers are tested before they are allowed to enter the state.
"All motorists and seafarers are please enjoined to cooperate with the Surveillance teams as they have been empowered to legitimately enforce this directive," Wike said.
The governor added: "I use this medium to call on citizens to minimise family visits. Rather, everyone should maintain contacts through the use of telephones".
Meanwhile, the Rivers State Governor, Chief Nyesom Wike has appealed to religious leaders in the state to cooperate with his administration to enforce precautionary measures to stop the spread of Coronavirus.
Speaking during a meeting with religious leaders at the Government House, Port Harcourt, yesterday, Wike urged the religious leaders to work with the state government to fight the ailment.
He said "This is a trying period. The state government owes the society a responsibility to protect lives and property.
"This is an interface to inform you of the measures that the state government is taking."
He urged the churches and Muslims to ensure social distancing of about 50 persons who worship at a particular time.
The governor advised all religious groups to spread out their worship time to admit fewer people per time.
Wike informed the religious leaders that his administration has set up surveillance teams to test all people coming into the state.
He said, "Health issue is vey. Nobody should trivialize health issues."
The governor said that only government directive will apply in the state at this time.
He said that markets are yet to be shut down due to the current economic situation.
Responding, Anglican Bishop of Evo Diocese, Rt. Rev. Innocent Ordu said that clerics have been directed to restrict attendance of church services to check the spread of Coronavirus.
The Regional pastor of Redeemed Christian Church of God, Pastor Belemina Obunge said that the church has already taken measures to restrict the numbers of worshippers in the churches.
A Catholic Priest, Mognr Pius Kii informed the governor that the church is already working to stop huge numbers in any church service.
Apostle Zilly Aggrey, said steps should be taken on the issue of lock down of cities.
Also speaking, Imam Idris of Rumuolumeni Mosque assured the Rivers State governor that Muslims in the state will comply with the directive of the state government.

Rivers State Government Announces Closure Of Markets
The Rivers State Government wish to draw the attention of the general public to the following:
(1) Oginiba Slaughter Market is no longer in existence for now. Government warns that anybody who goes there for any form of business will face the full wrath of the law.
(2) Oil Mill Market has been closed down. All those using Igbo-Etche Road as an alternative illegal market are hereby warned to desist forthwith or risk destruction of their goods.
(3) Mbiama Market has been closed down. Any attempt to continue trading activities there will lead to the complete destruction of the market.
(4) Government has not approved any Goat Market along Elele/Ahoada stretch of the East-West Road.
(5) The Chairmen of Emohua and Ahoada-East Local Government Areas are hereby directed to ensure that the illegal Goat Market along Elele/Ahoada stretch of the East- West Road is shut down immediately.
Paulinus Nsirim
Commissioner for Information and Communications.

COVID-19: Rivers State Government Launches Free Bus Scheme …To Operate From 6:30am To 7pm Daily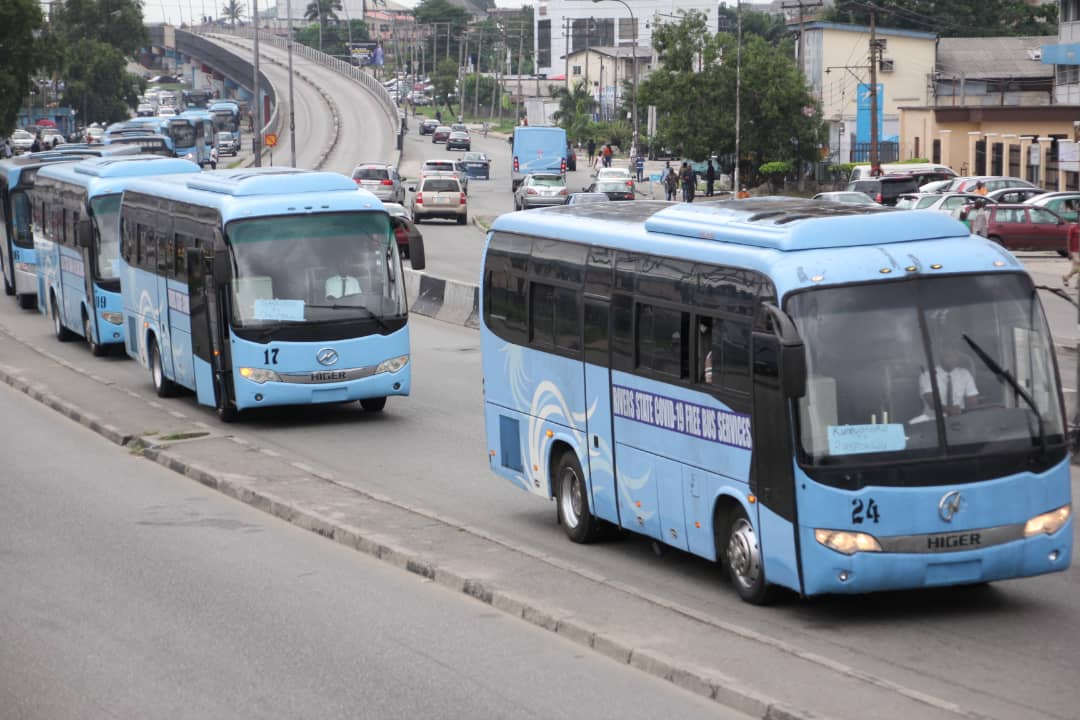 Rivers State Government has launched a COVID-19 Free Bus Scheme to cushion the effect of the pandemic on citizens.
Inaugurating the Scheme in Port Harcourt today, the Commissioner for  Transport,  Mr. Sunny Ejekwu commended the state Governor, Chief Nyesom Wike, for the initiative which is the first of it's kind in the country.
Mr. Ejekwu stated that the buses will ply Obio/Akpor, Port Harcourt, Oyigbo and Eleme Local Government Areas as a pilot scheme.
"With the launch of this scheme, you can feel the pulse of a  Governor that is concerned about the health and welfare of Rivers people.
"Since the outbreak of Covid-19  pandemic, Governor Wike has done so much to show his love for his people. You remember that in terms of palliatives he has spent a lot of resources besides the facilities he has put in place for the safety of the people," he stated.
He said the 28 luxury buses will operate strictly in line with advisories on social distancing, use of hand sanitizers and wearing of face masks.
The buses, he said, will pick and drop passengers only at designated bus stops.
The commissioner added  that the buses will operate from 6:30 am  to 7 pm daily.
Also speaking, the  Commissioner for Information and Communications, Mr. Paulinus Nsirim, described the Free Bus Scheme as "a gift you get from a compassionate and visionary leader."
He called on  Rivers people to appreciate the fact that Governor Wike is desirous to make sure that they do not  suffer during this period.
A cross section of  commuters expressed happiness with the initiative of Governor Wike.
Mercy  Nna  said she could not believe that government will provide such a free service.
Another commuter Emmanuel Mbang described the  initiative as very commendable and thanked Governor Wike for the gesture.
Recall that on May 27, 2020 the State Executive Council Meeting presided over by the Rivers State Governor, Nyesom Ezenwo Wike at Government House, Port Harcourt approved the implementation of the Free Bus Scheme.

Rivers State Begins Decontamination Exercise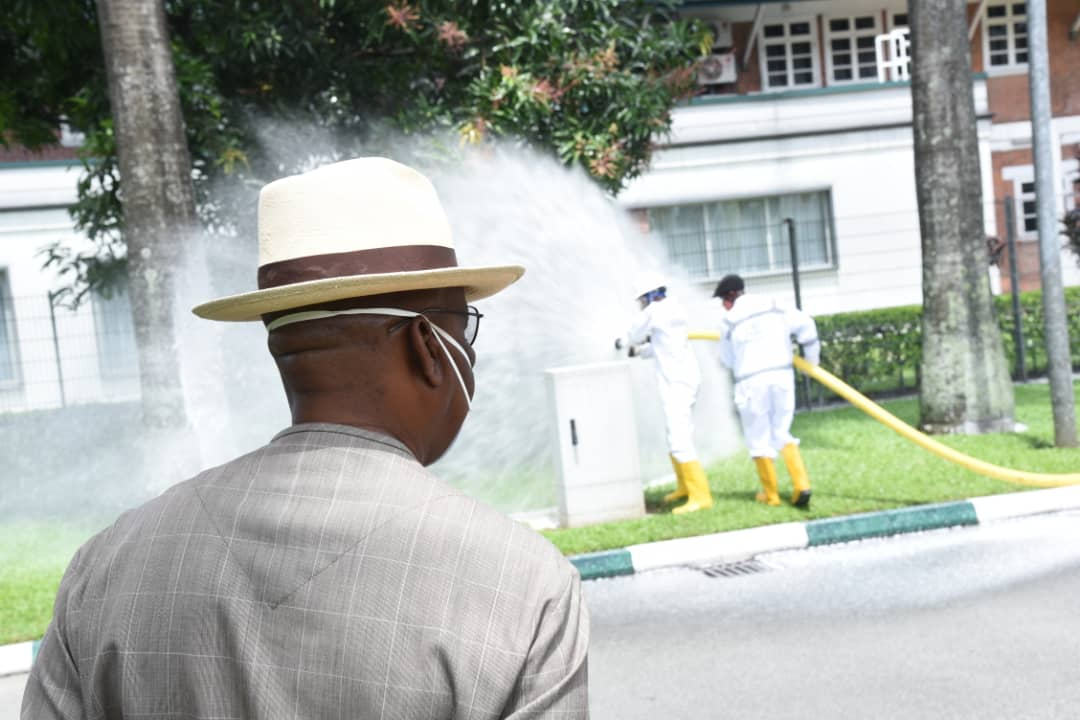 The Rivers State Government has kick started the decontamination of public places as part of measures to keep the state safe from  coronavirus.
Governor Nyesom Ezenwo Wike who flagged off the programme today at Government House, Port Harcourt, said with the commencement of the exercise, all public places in the state will be decontaminated.
He restated his administration's commitment to the protection of the lives of everyone living and doing business in the state.
"I have always said that the lives of Rivers people and those living and doing business in the state is paramount. Part of the reason why markets are still shut is because we have not decontaminated them.
"As we decontaminate the markets, particularly the ones in Obio/Akpor and Port Harcourt Local Government Area, traders will undertake to abide by all relevant protocols because we are talking about the lives of people.
"All public and private schools will be decontaminated before schools open. Churches and motor parks will also be decontaminated," he stated.
The Governor reiterated that coronavirus is real and that people who denied its existence  have started believing due to the number of persons that had died.
He warned that government will not allow recalcitrant persons who refuse to obey government advisories to infect law abiding citizens with the virus.
"This issue of COVID- 19 is real and government will not hesitate to seal up and prosecute owners of banks, shopping malls, restaurants, shops, business places or offices that fail to enforce social distancing and the wearing of face masks in their premises," he said.
He urged the  Decontamination Team not to compromise standards  but to put in their best to ensure that the entire state is decontaminated.
In his speech, the Sole Administrator of the Rivers State Waste Management Agency, Bro. Felix Obuah said the Decontamination Team made up of medical and environmental experts was put in place in line with the governor's directives to decontaminate public places in the state.
The Leader of the  Decontamination Team, Dr. Ian Abraham Gobo pledged that the team will carry out the exercise with utmost dedication.
He commended the Governor for putting Rivers people first in his fight against COVID-19,adding that the decontamination of the state will give the people a new lease of live when normal business activities resume.