Suswam Wants Politicians, Leaders To Spend Time In Prison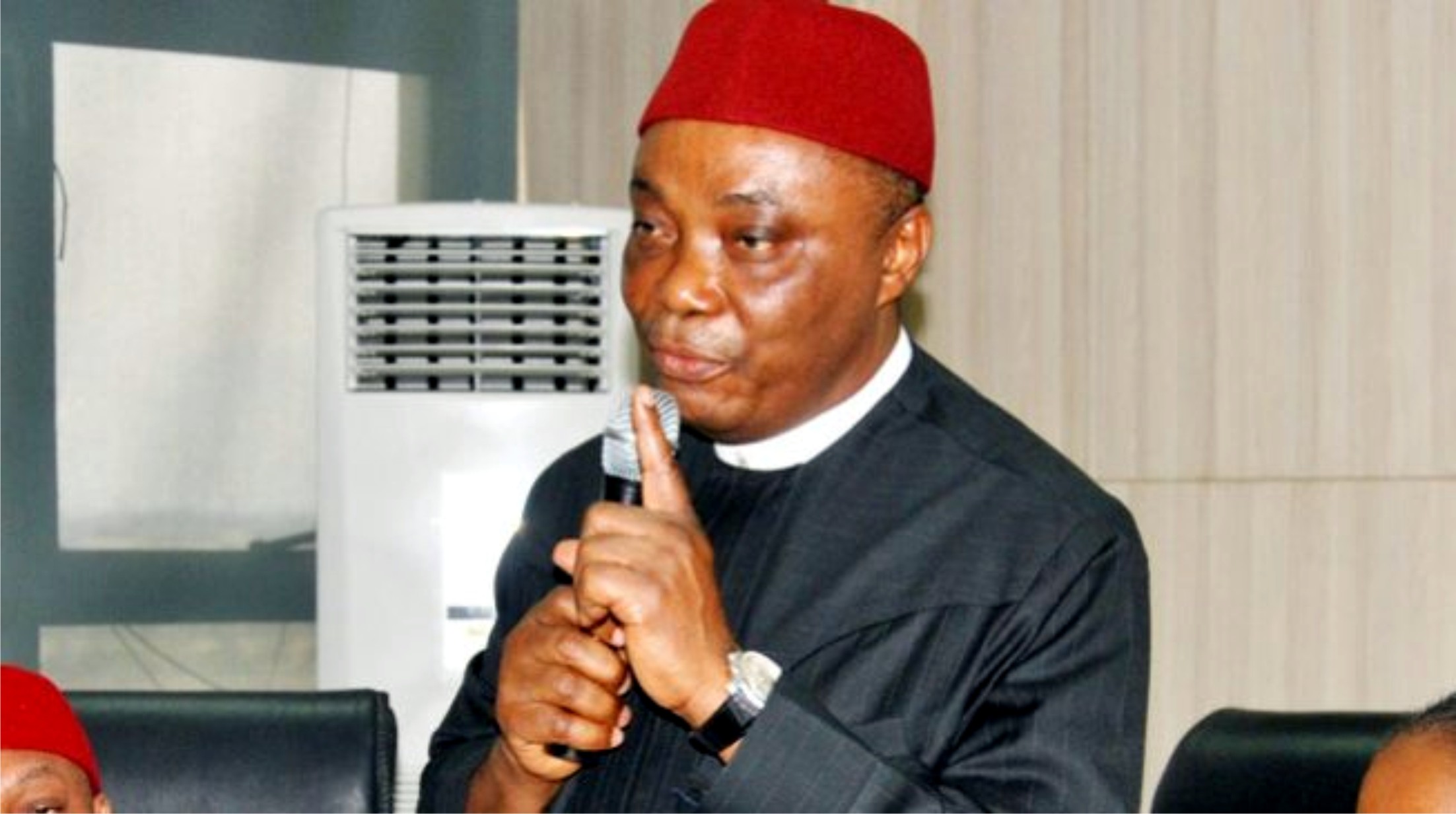 Senator Gabriel Suswam (Benue East) has suggested that some leaders and politicians should be allowed to spend a day or two in prison to be better leaders and politicians.
Suswam made this suggestion last Tuesday at the plenary while contributing to a motion moved by Sen. Uche Ekwunife (Anambra Central) on 'The need to upgrade, decongest and disinfect Correctional Centres nationwide.'
"I want to strongly support this motion based on my personal experience of what I saw, and when I left, I recommended that for people to be proper leaders in this country, at least each and every one of us must spend one or two days in prison, we would be better human beings.
"Mr President, they took me there in the night, and the following day, which was morning, the entire prison knew that I was there.
"Mr President it might interest you to know that most of the people who spend years in prison are for a misdemeanour that you can even dismiss.
"A young man spent 7years in jail for just a problem of N10, 000, various individuals were there on very minor offences that the police could afford to correct them and send them home.
"I made it a point of duty when I left that place, for the next month, I took close to twenty of those young people out of that place.
"It didn't take anything, it was just to pay that money and take them back to court.
"I selected about three lawyers, sent them to Kuje prison to go and attend to them, and about 20 of them were taken out.
"So, I think that I want to support the motion, because most of the people who are there do not need to be there, and they unduly congest the place".
Suswam decried the poor state of hygiene in the correctional Centres, pointing out that they were breeding grounds for various forms of unthinkable diseases and crimes.
According to him, "when it comes to the issue of disinfecting the place, Mr President, God forbid that this COVID-19 infects any of these correctional centres in the country, Mr President it would be a calamity.
"The environment in any of the prisons here, Mr President you would be shocked if you go there; we need to as a matter of urgency ask the authorities responsible to address the issue raised in this motion with the urgency it deserves.
"So, we can be seen as a country ready to correct people rather than sending people to go and die or become more hardened,"he said
The former governor pointed out that in some parts of the world wealthy individuals and companies build correctional centres and work in collaboration with the government.
He said "in developed climes, individuals or companies build prisons and maintain them to the highest standards and government takes care of what is needed to be taken care of.
"So, let us encourage individuals who are wealthy or companies that want to engage in that business to begin to build prisons, and maintain them and give them standards, so, we will not have the situation of congestion."
Sen. Suswam, a former governor of Benue is being prosecuted by the Economic and Financial Crimes Commission for alleged N3.1 billion fraud and spent 2 days in Kuje prison.

Gov Emmanuel Shuts Borders, Suspends Ibom Air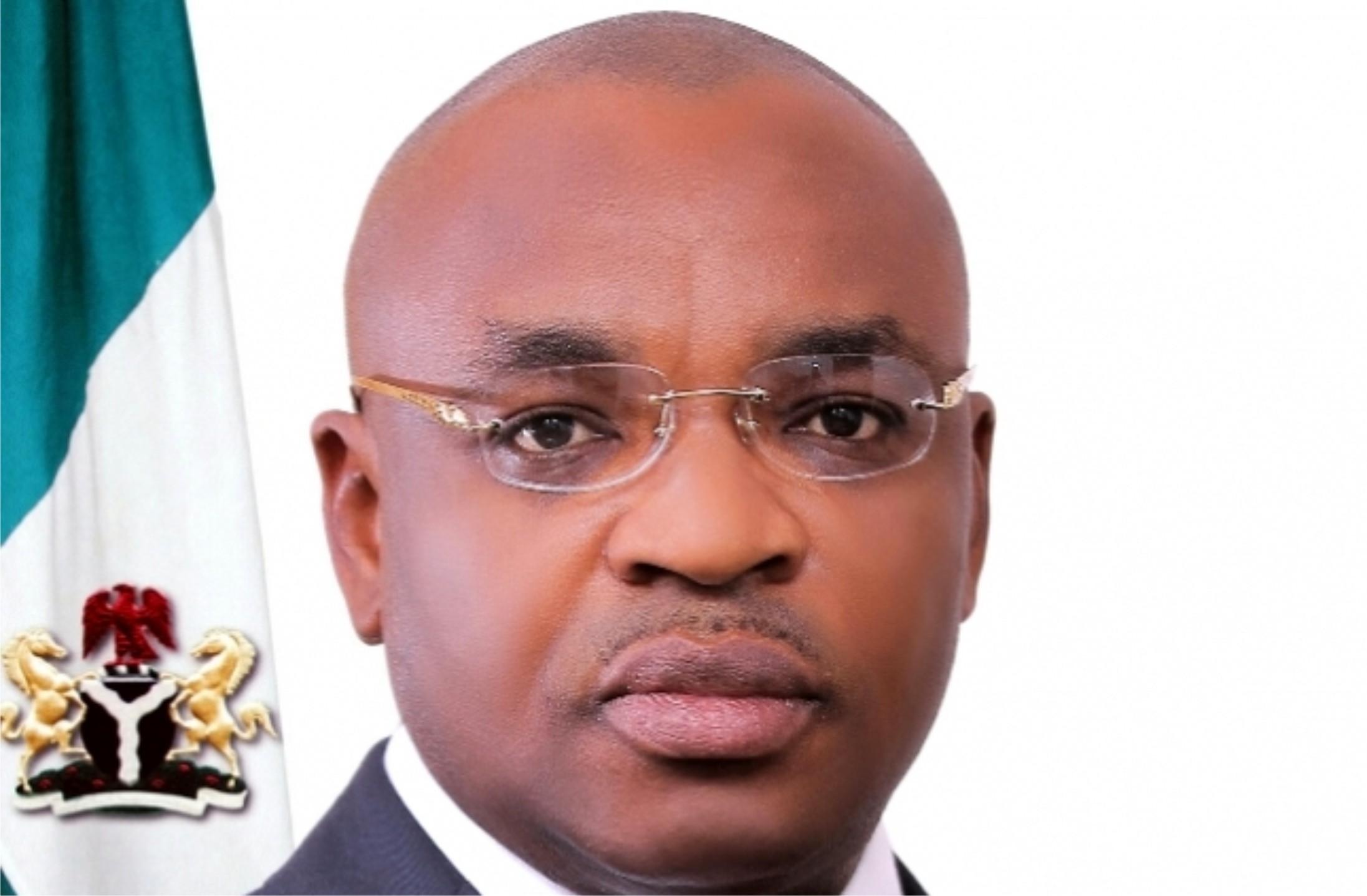 Governor Udom Emmanuel of Akwa Ibom State has ordered the closure of all borders and roads leading to the state with immediate effect.
The governor also directed that Ibom Air suspends all flight operations with effect from Sunday, March 29.
The Secretary to the State Government, Dr Emmanuel Ekuwem, disclosed this in a statement in Uyo, yesterday.
Emmanuel was quoted as directing that workers in the state should stop work with effect from Monday, March 30 for one week. "Following a critical analysis of the situation relating to COVID-19 situation, I have been directed by His Excellency, Mr Udom Emmanuel to make the following announcements:
"Salaries of state government workers for the month of March will be paid on or before Friday, March 27, 2020.
"Workers are advised to prepare to stop going to work and stay at home for one week with effect from Monday, March 30, 2020. The stay-at-home order will be strongly enforced. March 30, 2020. The stay-at-home order will be strongly enforced.
"All borders and roads leading in and out of the state are closed with immediate effect; except for transportation of food items. Ibom Air will suspend all flight operations from Sunday, March 29, 2020.
"Markets are to remain open for sale of foodstuff and essential items only," Emmanuel said.
The governor appealed to all Churches in the state to fast t situation. and pray on Sunday, March 29 for God's intervention in the present situation.
He added that while the one week stay at home order would be on, government would continue to monitor the situation and provide update on the coronavirus in the state.
"While the one week stay-at-home order subsists, the Akwa Ibom State government will continue to monitor and provide regular updates on any development in the COVID-19 situation in our state," he said.

Partisan Politics: Awuse Wants Civil Servants Isolated
Elder statesman and chieftain of the Peoples Democratic Party (PDP) in Rivers State, Chief Sergeant Awuse, has said civil servants should be isolated from partisan politics in order to achieve maximum productivity.
Chief Awuse stated this in his remarks at the public presentation of the book, 'A Handbook on Discipline of Civil Servants in Nigeria' written by the State Head of Service (HOS), Rufus Godwins in Port Harcourt, recently.
"He stated, "By 1971/72 when we finished our secondary school, I was in Ministry of Establishment. The Permanent Secretary that they had then, if I may say, was a position that many people wanted to have. They were secure. I will want the writer in subsequent review to consider the importance of career civil servants and not political permanent secretaries.
"The reason is simple. Loyalty is always the ingredient for their appointment. But those days, permanent secretaries were judged by their ability to deliver, their ability to perform and they were more secured. I know you may not include that in your book now for obvious reasons.
"But in future, when you are reviewing, please make sure you mention that area. But remember, in every sector today, the politicians are also very important.
"The important thing is that future civil servants should be isolated from partisan politics. They should be allowed to function and use their brains. They should be allowed to do the job, irrespective of which party is in government," he stated, noting that it was difficult to get the best out of the civil service with frequent rotation.
"Some of them are afraid to function properly because they know that the words that are used that 'I am directed'. If you are not directed properly you are on your way out," the elder statesman noted.

Lagos Assembly Lifts Suspension On Four Lawmakers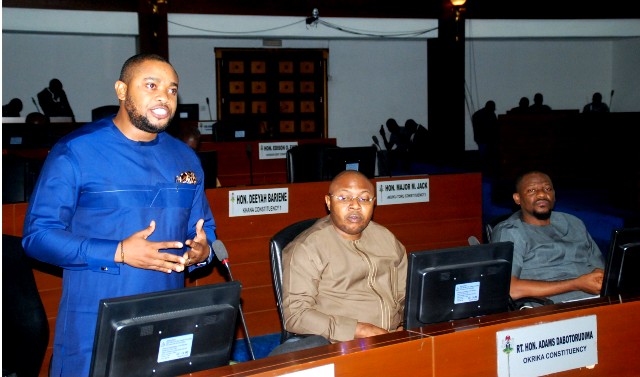 The Lagos State House of Assembly, yesterday, reinstated four of its members earlier suspended indefinitely over alleged misconduct and insubordination.
The Speaker, Mr Mudashiru Obasa, made the announcement during the plenary in Lagos.
The House, had on March 9, passed a resolution sacking two of its principal officers and suspending two members indefinitely for alleged misconduct, insubordination and action that could destabilise the House.
The speaker announced the punitive measures following the voice votes by members present during the plenary.
He said the principal officers that were removed included the Chief Whip, Mr Rotimi Abiru and Deputy Majority Leader, Mr Olumuyiwa Jimoh.
The speaker also announced the suspension of Mr Moshood Oshun (Lagos Mainland Constituency II) and Mr Kazeem Raheem Adewale (Ibeji Lekki Constituency II).
The offices of the four lawmakers in the House were subsequently locked by the Speaker on March 10.
Obasa said on Thursday during plenary, that the House decided to lift their suspension following the intervention by the Governor's Advisory Council and the National Leader of the All Progressives Congress (APC).
"The Governor's Advisory Council and the National leader of our party, Asiwaju Bola Tinubu, have intervened in the crisis and directed that the House should reinstate the suspended lawmakers.