Stakeholders Reflect On Women's Day Celebration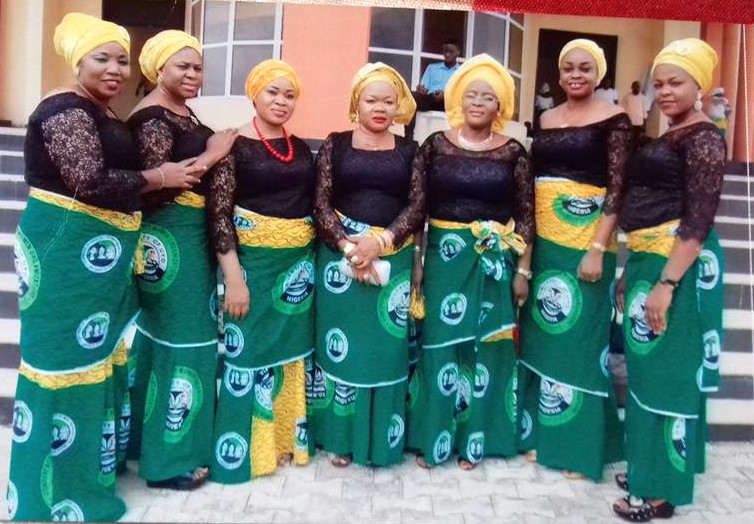 All over the world International Women's Day celebrated on the 8th of March every year, as a focal point in the movement for women's rights. The Executive Director of Our Lady of Perpetual Help Initiative, Loretta Ahuokpeme, identifies this day as one dedicated to honoring the achievements of women across the globe in the social, economic, cultural, and political spheres throughout history.
For her, it is typically a day for women from different backgrounds and cultures to come together to fight for gender equal opportunity, access and women's rights. "Gender parity is a statistical measure that looks at women and men through their income, education, and work hours, among other points.
" This sociological matrix helps researchers understand how society is progressing or retrogressing in specific areas. It's also an important tool for policy makers striving towards equal opportunities and access."
Of course, the global celebration of International Women's Day is a time for reflection on how far women have come, advocacy for what is still needed, and action to continue breaking down barriers. With over a century of history, IWD is a growing movement centered on unity and strength.
And that strength can be drawn from Women supporting their kind in all facets of life. Be it in farm work, health related matters, technology, homes, religion, workplaces, business and above all, representations in communities, local government, states and national decision making levels. Women have always been known to stick together over the years. What changed along the line?
Women have very strong social ties and a mind to achieve anything they agree to do which is why we must work together to eliminate all forms of discrimination, marginalisation and segregation against us and exclusion of women in peace building.
Violence against women is real and women are the drivers of this violence by keeping quiet in the face of such acts or supporting and insisting that those activities be carried out to the latter. Men made these cultural and traditional laws and policies and women are the custodian and drivers of them. From harmful widowhood practices, early marriage, female genital mutilation, to rape, gender discrimination in homes
For us to achieve gender equal opportunities and access, we must stand together by believing in the same things and working towards the elimination of all cultural, religious and social harmful activities towards women. We must promote women representation in all fronts because it is only women that can present women issues better and press that our issues be given serious attention.
Women at the rural areas must be adequately engaged and advocated to for the desired effects and impact. Laws, conventions and policies must be broken down and translated into local dialects and explained to all for women to understand how our roles have to be improved and to men for them to understand the laws against those harmful practices.
Women Political aspirants must advocate to other women in position of authorities as well as women in business who can give financial backing to their aspirations and ambitions. We must also start thinking about crowdfunding and sourcing for our women political aspirants who are genuinely ready to serve. Women in Politics and positions of authority must also adopt women mentees so that at the end of their tenures or when they expire by way of natural end, there will be people walking into their shoes to take over and continue from where they stopped.
For the Chairperson, Nigeria Association of Women Journalists (NAWOJ), Rivers State Chapter, Mrs Lilian Ogabu-Okonkwo, this year's international women's day which marks 25 years of Beijing Declaration and action, is the most progressive roadmap for the empowerment of women and girls everywhere .
It also marks the 5 years milestone in the drive to achieve the Sustainable Development Goals (SDGs) adopted in 2015 and the 20th anniversary of the adoption of the United Nations Security Council Resolution UNSCR1325 on Women Peace and Security adopted in 2000.
Reacting to this years theme; "I am Generation Equality: Realizing Women's Right, she said there is need for everyone to galvanize efforts to mobilize nation and global action as to achieve gender equality and human rights of all women and girls.
Okonkwo pointed out that the celebration is used to reflect on progress made by women as well as to call for change and celebrate acts of courage and determination by ordinary women who have played extraordinary roles in life.
However, she regretted that despite all moves, achievement is yet to be recorded in the 12 critical areas of concern of the Beijing platform for action, adding that real change has been agonizingly slow for the majority of women and children.
In all, the Executive Director, Kebetkache Women Development and Resource Centre , sees the "need for women at all levels, including the top, to change the dynamics, reshape the conversation, and make sure women's voices are heard and heeded to, not overlooked and ignored."
Okonkwo believes that for positive change to be achieved, every woman ought to break barriers, smashe stereotypes, disrupts the system and speak up for equality, demands justice and fights for human rights, among others.
By: Susan Serekara-Nwikhana
Women Plan To Build Pastor's House
The Women Department of the Ascension Apostolic Church, Elekahia headquarters, is sourcing for N4.5million for the construction of the Pastor's parsonage.
Women leader of the church, Deaconess Queen Chukwu said this in an interview at the Sixth Annual Women Day celebration of the church.
Theme for the event was 'Women The Pillar'.
Chukwu also said the women were also planning to acquire more land for the expansion of the church.
She said women had contributed so much in many departments of the church such as, medical, sanitation and choir among others.
Earlier in an address read by the Women Secretary, Deaconess Victory Saana, the women said the occasion was another call for women to know their responsibilities that they are not just women but pillars upon which the church, family and society are built upon.
She said women had significant role to play in supporting their families, churches and society through hardwork, humility and good communication.
They listed some of their achievements as, purchase of new generator set, purchase of cooking utensils and purchase of the land where church building is standing.
Chairman of the occasion, Hon.Kingsley Leh urged the men to support their wives in their activities.
He also thanked the women for their support to the church.
Guest preacher, Madam Blessing Badoo, urged the women to sustain their support to the church and society.
Badoo told the women to continue to play their role in their respective families, communities and societies.
She stressed the need for them to engage in enterpreneural training to improve themselves.
The host pastor, Rev. Michael Barisudor, said the women were responsible for all development in the church, adding that the church is proud of its Women Department.
By: John Bibor
Group Makes Case For Girl-Child Education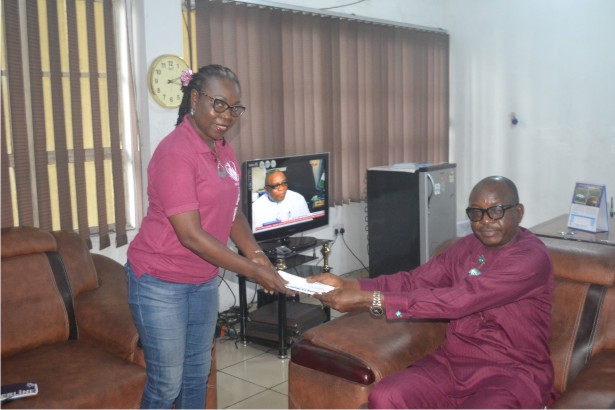 Student union leaders in Rivers State have identified girl-child education as an integral part to societal growth and advancement.
Speaking during an event, "PAD A Girl-Child" organised by leaders of Aluta Conscious Female in Rivers State University (RSU), President of the group, Comrade Meelubari Worgor said educating a female girl-child and giving them the right skills would act as key indicator to enhance societal development.
Worgor explained that ACF was a platform to encourage women in leadership positions and support them to succeed, adding that the association pushes future female leaders through the PAD platform.
According to her, the objective of the PAD is to raise and shape the girl-child educationally, financially and emotionally to make her stable in her future.
It is designed, "To make the girl-child stand firm politically, materially to face her world" she stated.
She disclosed that this year's celebration marks the 3rd anniversary of the group.
Worgor said events marking the anniversary climaxed with the distinguished award of honour bestowed on Mr Kpegile Penu Favour for his support to girl-child education in the state.
Speaking while receiving the award on behalf of Mr Kpegile Penu Favour, Comrade Kpobari Penu thanked the group for finding Favour worthy of the award, and promised that the award would spur him to continue in the development of the girl-child in the society.
Speak Up When Sexually Abused, Banigo Urges Survivors
Rivers State Deputy Governor, Dr. Ipalibo Harry Banigo has said that survivors of sexual abuse must speak up for the perpetrators of the heinous crime to be punished.
Banigo reiterated this during a sensitisation campaign on the theme: "Dealing with Mental Health and Sexual Abuse in Unity Schools", organized by the Support the Girl Child Initiative Programme of her office at the Federal Government College in Port Harcourt.
Represented by her Senior Special Assistant, Barrister Inegogo Fubara, the deputy governor said the programme was put together because of the importance she attaches to the mental and psychological health of young people, adding that it was part of the commemoration of the World Mental Health Day and the International Day of the Girl Child.
Banigo, who urged the students to take the programme seriously, said they should see the guidance counsellor of the school whenever they were depressed for proper counselling, stressing that they must speak out whenever they face any form of abuse.
"I want you to understand that the fact that you have been sexually abused is not the end of life, there is life after rape, and there is life after sexual abuse. Do not keep quiet about it, even if it was done at home or in school, please speak up", Banigo added.
According to the deputy governor, "Rape is a criminal offence that is punishable, and the punishment for rape is life imprisonment".
She said even children could be jailed for rape, adding that for a child, the punishment could be 14 years in imprisonment.
Banigo said in 2018, the Protect the Girl Child Initiative, organized its first Mental and Sexual Abuse seminar at the Federal Government Girls' College, Abuloma, where links about sexual violence and how to stop it and ensure that the voices of survivors were heard was set up.
According to the her, "At the seminar in Abuloma, a female student who had been violated repeatedly, since she was eight years old, came out, and the Protect the Girl Child Initiative, in the Office of the Deputy Governor was able to take her out of the environment, provided a safe home for her, and ensured that the perpetrator was reported to the police. Today, she is in her 200-level in the university".
She added that, a similar programme for about 1,300 students was held at Holy Rosary College in 2018, where for the first time, many students understood what it means to be sexually abused, and realised that it was not the end of the world.
In his presentation on the topic, "Depression: How To Recognise And Deal With It", a Consultant Neuropsychiatrist in the University of Port Harcourt Teaching Hospital, Dr. Chukwuma Oke Afor, said depression has to do with un-controlled sadness, lack of interest in the things the person used to love in the past as well as fatigue.
He also said inability to sleep; having a feeling of hopelessness and the desire to end one's life are signs of depression, while noting that counselling by a trusted person could help to salvage the situation.
The representative from the Doctors Without Borders, Onyinye Anaba, who spoke on the topic, "Sexual Abuse and Where to find Help", frowned at the situation whereby victims of sexual abuse are blamed for the crime instead of naming and shaming the perpetrators.