APC Leadership Crisis Shifts To Appeal Court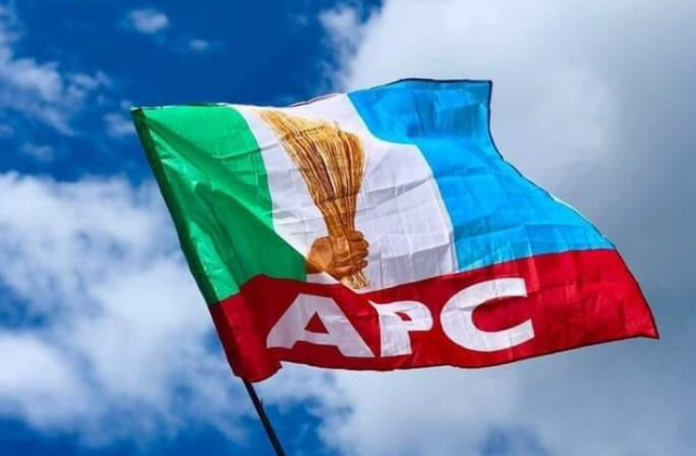 The leadership crisis rocking the ruling All Progressive Congress (APC) has shifted to Court of Appeal where the Abuja division of the court will today commence hearing in an appeal by the embattled National Chairman, Comrade Adams Oshiomhole.
In the appeal, Oshiomhole is seeking, among others, the reversal of his suspension by a High Court of the Federal Capital Territory (FCT).
Justice Danlami Senchi, had in an interlocutory ruling last Wednesday, ordered among others, that Oshiomhole should desist from parading himself as the APC chairman.
The Court of Appeal's Registry communicated the hearing date to parties via hearing notices sent to them earlier this week.
The appeal which is predicated on four grounds is contesting the ruling of Justice Senchi stating that he erred in law and arrived at a wrong conclusion, which occasioned a miscarriage of justice by placing him on suspension at an interlocutory stage of a suit instituted against him by some aggrieved members of the party.
Oshiomhole also argued that the High Court further erred in law when it decided that he, in the performance of his duties as APC national chairman, would interfere in the court action filed against him by the aggrieved members.
He argued that the issue of duties as APC national chairman is a matter which arose from substantive issues for determination and claim and ought not to have been determined at the interlocutory stage of the main matter.
Oshiomhole claimed that the trial judge erred in law and arrived at a wrong conclusion, which occasioned a miscarriage when after ordering the filing of pleadings and immediately set down motion for interlocutory injunction for hearing in the absence of pleadings.
He further faulted the suspension order against him on the grounds that the trial court determined the motion for interlocutory injunction without recourse to triable issues, which ought to have been discerned from pleadings.
Respondents in the appeal are: APC National Vice Chairman (North-East) Mustapha Saliu, Edo State APC Chairman, Anselm Ojezua, Alhaji Sani Gomna, Mr Oshawo Stephen, Mr. Fani Wabulari and Mr. Princewill Ejogharado.
Others are the Inspector General of Police and the State Security Service.
However, the National Leader of the All Progressives Congress (APC), Bola Ahmed Tinubu, has blasted Nigerian politicians already warming up for 2023.
Tinubu, in a statement commended the Lagos, Ogun and Federal Governments for their quick response in tackling the dreaded COVID-19 disease but noted that another virus, more deadly than the Coronavirus was already eating deep into the society.
The former Lagos Government identified the new illness as "old ambition-virus 2023," adding that it afflicts many in the political class along with their allies in the media.
According to Tinubu, those touched by this illness find that their ability to tell time and discern the difference between the present and the future has been strongly impaired.
He added, "Due to early responses of Lagos and Ogun state governments, actively supported by the federal machinery, Nigeria was able to quickly identify and isolate the two cases of the novel Coronavirus 19.
"This action, thus far, has stopped the spread of the disease into the wider community as has been seen in other nations. We are grateful to God and to all those involved in the response effort, particularly the brave and committed medical teams on the frontline.
"While Corona has been presently contained in Nigeria, we must be alert to another sickness that seems rampant within a certain segment of society. That sickness is old Ambition-virus 2023.
"This illness afflicts many in the political class along with their allies in the media. Those touched by this malady find that their ability to tell time and discern the difference between the present and the future has been strongly impaired.
"The carriers of this sickness are confused as to the very season our nation now finds itself. They conflate things which no sensible person would conflate.
"The primary symptom of their malady is the driving tendency to believe the events of 2023 will be decided before we even exit the year 2020.
"Consequently, everything they say and do is geared toward obsessive jockeying for position to control and manipulate a race still three years away. In doing so, they recklessly undermine the very party which they claim to serve and weaken the administration of President Buhari to which they claim to be loyal.
"They line up to run a race for which the track has not yet been constructed. Put another way, they seek to pluck the fruit before the seed is planted. As such, their actions border on the pathological. True, ambition is inherent in human endeavour. Without it, nothing great is achieved.
"However, strong ambition applied in the wrong way has never done anything positive. At best, it results in confusion. Usually, its results in something worse. No matter how great one's ambition and how able one may be, nobody can rush or speed time.
North Can Live Without VAT Accruals, NEF Boasts …Backs Wike, Southern Govs On Fiscal Federalism, Restructuring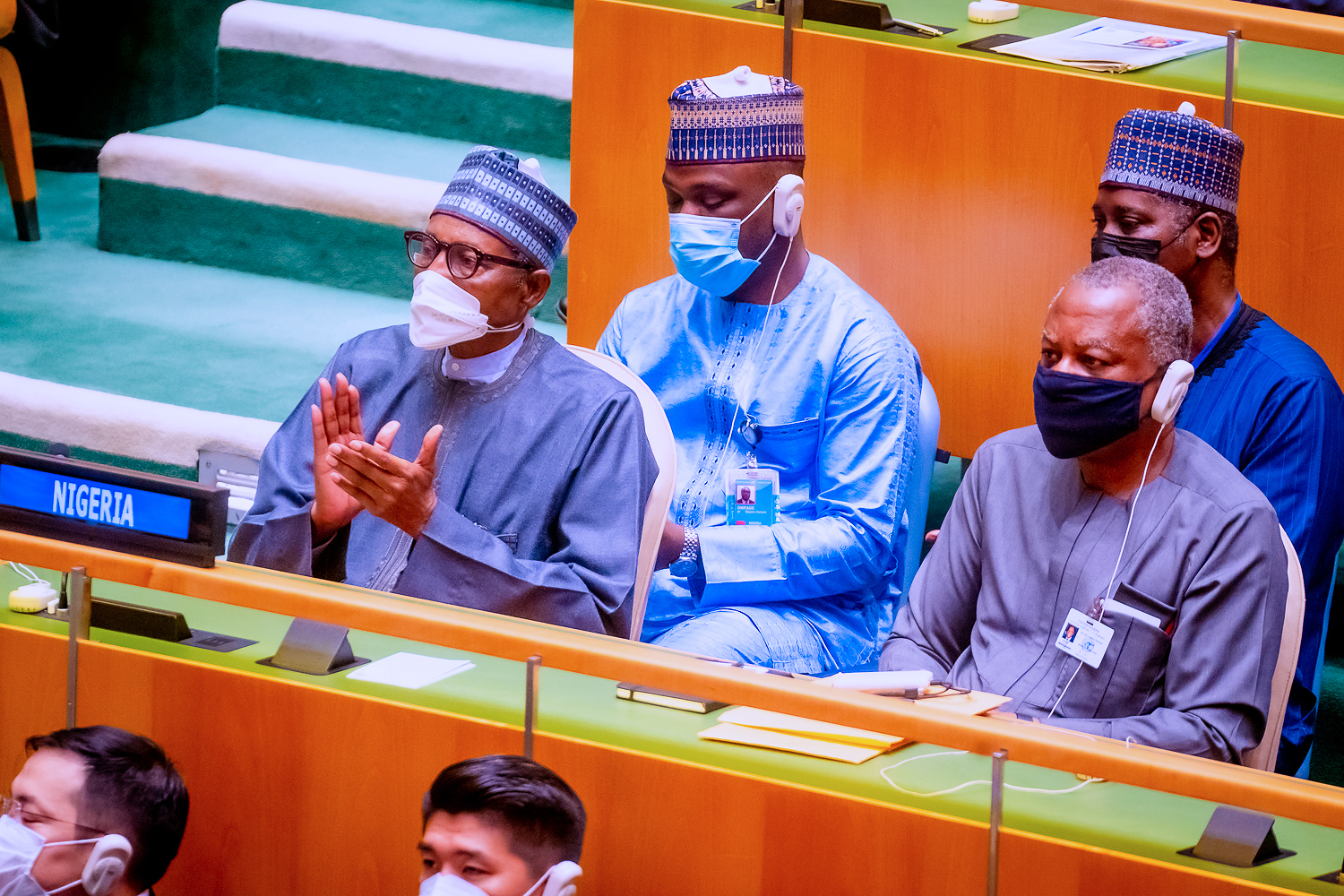 The Northern Elders Forum (NEF) has boasted that the North was a rich region, and can survive on its resources without the "billions" accruing to Southern states.
The NEF Director of Publicity and Advocacy, Dr. Hakeem Baba-Ahmed, made this known, yesterday, when he featured on Arise TV's 'The Morning Show' breakfast programme.
He was reacting to the tussle between states and the Federal Government on the collection of Value Added Tax (VAT).
VAT is a consumption tax paid when goods are purchased and services are rendered, and charged at a rate of 7.5 per cent.
Although Rivers and Lagos states have started the process of collecting VAT within their territories, the Court of Appeal, in a ruling on September 10, ordered that status quo be maintained pending the determination of an appeal filed by the Federal Inland Revenue Service (FIRS) against the judgment of the Federal High Court sitting in Port Harcourt.
Apart from Lagos and Rivers states, Ogun State has also started the process of passing a bill on VAT in its House of Assembly.
At the Southern Governors' Forum meeting in Enugu, last Thursday, the 17 governors insisted that they have the constitutional mandate to collect VAT, and vowed to ensure that the rule of law prevails in the matter.
While some northern governors like Aminu Masari (Katsina), Yahaya Bello (Kogi), amongst others, had kicked against the move, the 17 Southern Governors led by Governor of Ondo State, Rotimi Akeredolu (SAN) had unanimously supported the position that "the collection of VAT falls within the powers of the states."
Speaking, yesterday, during the television programme, Baba-Ahmed said, "I will advise that we wait to hear what the court says. However, even the fact that it has become an issue suggests that we really do need to address the fundamentals and the manner in which the federation works.
"We have always supported restructuring. We have always asked that a major and genuine shift initiative either by groups or the National Assembly so that matters like this be addressed properly.
"If we don't do that now, then, we should get a leader that would do that in 2023. This administration appears not to understand the importance of restructuring; we do in the North, we recognise the fact that we need to change the manner in which we generate wealth and allocate (it).
"The thing is: the North wants restructuring; the North wants fiscal federalism. We are a rich region, and we can live on what we have, even if we don't have the billions that accrue to others states. Our poverty is not a kind of problem that we would break this country over."
According to him, the VAT war is a wake-up call to northern governors who need to recognise the fact that VAT or no VAT, they need to develop their resources and develop the human capital of the North.
The NEF spokesman added, "North, you said you have many people but you are under-developing your own people – the biggest liability of the North is that we have a huge population that is under-developed. You need to develop the human capital that you have.
"We need leaders; the current governors don't recognise this. Otherwise, they won't be involved in this argument; allow the court to decide.
"But for goodness sake, (they should) begin to think — what else can we do if the court decides now that Rivers State is right, Lagos State is right, and the Southern states are right, and they won't be getting all these billions coming in from VAT? What happens?"
Baba-Ahmed said the Northern governors at this stage should not be sleeping, noting that the North is "sitting on wealth, we have massive resources in this country, we have to fight insecurity first, and the Federal Government has to help us, we need to clear the bushes, the forests and all the criminals that are there, and we need to go back to farming.
"Agriculture is a major asset; we have land, we have water, we have livestock, we have minerals that are literally begging to be picked from the ground but our governors are too focused on the pittance that they are getting. This is wrong", he argued.
Boxing: Joshua Facing Toughest Test In Usyk?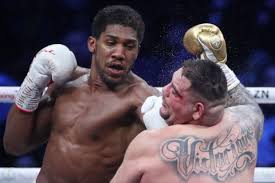 Boxing champion, Anthony Joshua could face his toughest test yet when he fights Oleksandr Usyk in London on Saturday, says ex-world champion George Groves.
Joshua, 31, puts his WBA, WBO, IBF and IBO world heavyweight titles on the line against Usyk, a former undisputed cruiserweight world champion.
The 34-year-old Ukrainian has won all 18 professional fights, beating Tony Bellew and Derek Chisora on that run.
"Technically, Usyk is brilliant," said Groves . "He showed that in unifying the cruiserweight division in great fights and I believe he could be Joshua's toughest test to date. This is the first fight when I wouldn't be surprised if Joshua got beaten.
"Joshua has fought [Wladimir] Klitschko and been in with Joseph Parker and also been beaten [by Andy Ruiz] and the only question mark for Usyk Is he big enough to compete with AJ?
"If Usyk keeps a high pace and makes Joshua miss with a lot of shots, that will work to Usyk's advantage as he has probably got a better engine.
"Joshua is a phenomenal athlete with tremendous punching power and strength but has a tendency to tire out if the pace is uncomfortable for him."
A crowd of more than 60,000 is expected and it will be the largest attendance Joshua has fought in front of since his win over Alexander Povetkin with 80,000 at Wembley Stadium in September, 2018.
Since then, Joshua has lost to Ruiz in New York before winning the rematch in Saudi Arabia and gained a ninth-round victory over Bulgaria's Kubrat Pulev at Wembley Arena last December, with only 1,000 fans attending because of Coronavirus restrictions.
Both Joshua and Usyk won gold medals at the 2012 London Olympics, at super-heavyweight and heavyweight respectively, with the Briton going on to win 24 of his 25 professional fights, including 22 inside the distance.
Meanwhile, Dillian Whyte, who lost to Joshua in 2015 and is pushing for a rematch with him or a shot at WBC champion, Tyson Fury, believes the key to beating Usyk on Saturday is to adopt an attacking strategy.
"I think it's a great fight and Joshua will stop him in the first six or seven rounds," Whyte told Tidesports source.
"Usyk will start fast and Joshua should be cagey as Usyk is a bit lighter. Joshua can sometimes lack confidence but hopefully he goes back to the old him, starts pressing, being the bigger, stronger guy and gets the job done early.
"If Joshua sets the pace, he can get an early knockout and if he is strong, confident and walks him down, then I don't see Usyk's punches troubling Joshua."
Groves, who held the WBA Super-Middleweight belt in 2017 and 2018, added: "If I was Joshua, I would take control of the ring and try to dominate and bully off the front foot.
"Usyk will want to be off the back foot for the first couple of rounds, then try to pepper Joshua.
"If I was in the Joshua camp, I would say: You want to keep this guy in his box. You don't want Usyk having any confidence, so hit him hard and early.
"In the first three rounds, you want to land something big on him."
Promoter Eddie Hearn also suggested Joshua could get an early victory.
Hearn said: "I'm always nervous for an Anthony Joshua fight, especially when you're fighting someone that really believes he is going to win".
2022 AFCON: 'Cameroon On Track'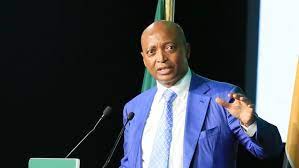 The Confederation of African Football (CAF) President, Patrice Motsepe, has said that Cameroon is "on track" to successfully host the Africa Cup of Nations early next year after visiting Olembe Stadium in Yaounde last weekend.
The venue will host the opening match and final of the AFCON in January and February of 2022.
A CAF delegation, including President Motsepe and General Secretary, Veron Mosengo-Omba, were joined by Cameroon's Sports Minister, Professor Narcisse Mouelle Kombi in inspecting progress made at the Olembe Stadium and various other facilities in the capital city.
"I'm very satisfied with the briefing I got and what I saw. I saw the Olembe Stadium and it is world class; we should all be proud as people of Cameroon and as Africans," said Motsepe, as quoted by CAF's website.
"We must applaud Cameroon [for] building such infrastructure. In partnership with the Government, the Minister of Sports, LOC, FECAFOOT President and CAF administration under Veron [Mosengo-Omba], I'm certain that in January next year, the rest of the world will be impressed. I'm very satisfied with what I have seen. We are on track."
Motsepe continued: "The quality of football that will be played here will once again show the world that Africa has the quality to one day win the FIFA World Cup, that is the ultimate goal. The AFCON is special and I think it is important for us to set the tone in Cameroon."
Mosengo-Omba also heaped praises on Olembe Stadium: "The infrastructure and architecture of the stadium is world class and can be compared to many other famous stadiums globally. In Cameroon, we have six beautiful match venues. Our job now is to ensure that we are ready with everything else."