LG Poll: APC Rejects New Abia Electoral Commission Boss' Appointment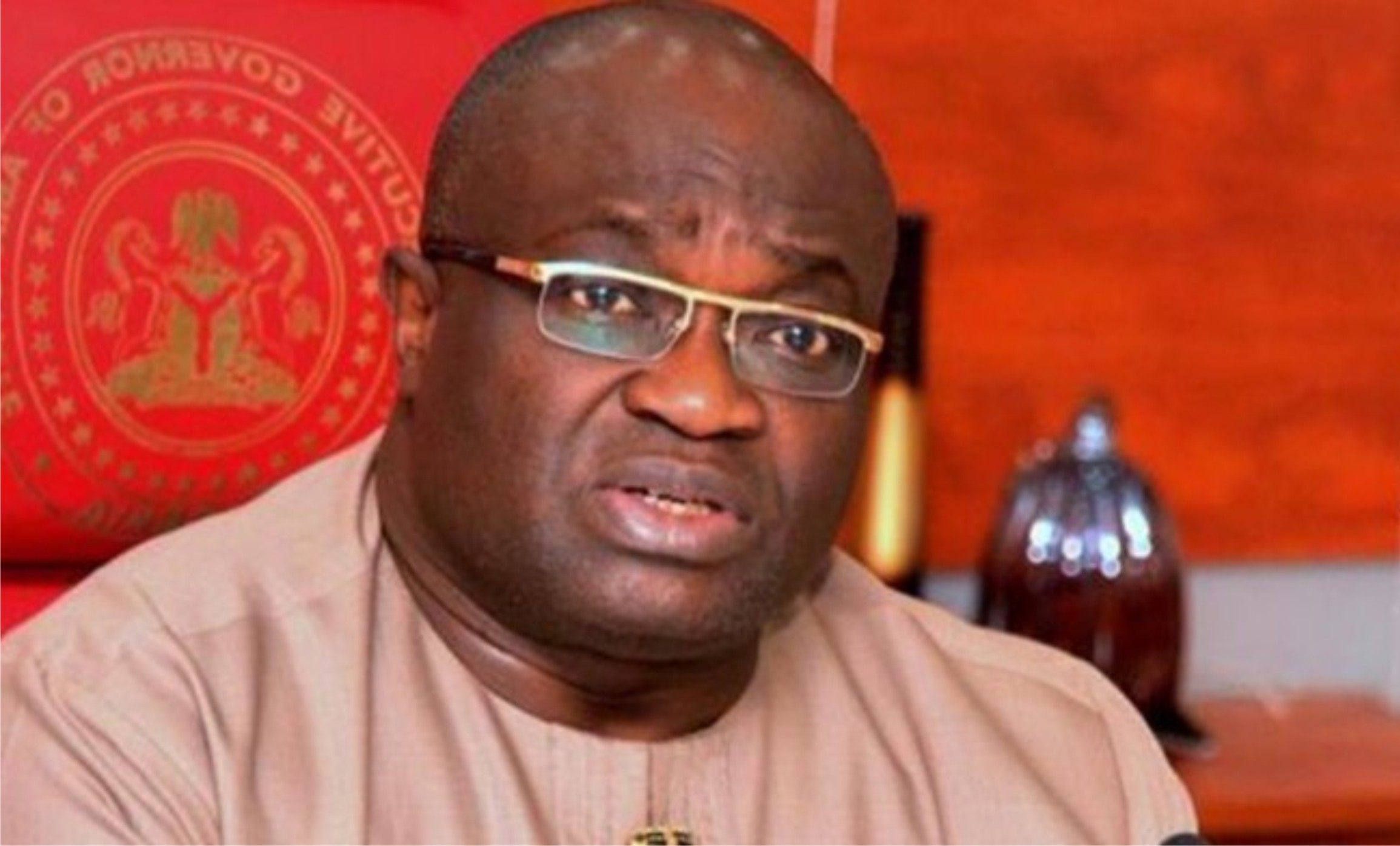 The All Progressives Congress (APC), in Abia state, has rejected the appointment of Professor Mkpa Agu Mkpa as the new chairman of Abia State Independent Electoral Commission (ABSIEC).
The party insisted that Mkpa is a card carrying member of the Peoples Democratic Party (PDP) and would not conduct transparent election into the seventeen local government areas of Abia state.
Abia State Governor, Dr Okezie Ikpeazu, had approved the appointment of Professor Mkpa Agu Mkpa as the new chairman of ABSIEC.
Professor Mkpa's appointment was contained in a press release signed by the Governor's Chief of Staff, Dr. Anthony Agbazuere and made available to newsmen in Umuahia, the state capital last week.
On Tuesday, the Abia State House of Assembly screened and confirmed the nomination of Mkpa as chairman.
The screening which took place in the executive session of the Assembly was presided over by the Speaker, Rt Hon Chinedum Enyinnaya Orji.
However, in a press release forwarded to our source on Tuesday night, by the Publicity Secretary of APC in Abia State, Comrade Benedict Godson, the party criticised the state government on the appointment, adding that it had shown the unreadiness of Governor Okezie Ikpeazu-led administration to conduct free, fair and credible local government council poll in the state.
He urged well meaning Abians and all serious political parties to join hands to reject what it termed as "obnoxious appointment" which potents nothing good for opposition politics in Abia.
His words, "Abians can see how our state is managed like a vast farmland situated in a desert area bearing no fruit from year to year. So dry that we have become a state for mockery nation wide. You are also aware that the All Progressives Congress(APC), as a party committed towards taking the dividends of democracy to the grassroots, few months ago, called on the Abia State governor, Dr. Okezie Ikpeazu to organize a local government election. We are glad that the governor has responded and is currently putting plans in place to make it happen.
"However, his recent appointment of the Chairman of ABSIEC shows that someone is not ready for free and fair election in Abia. Amongst all parties. It is on record that Prof. Mkpa is not just a PDP card carrying member, but a Chieftain of the party who by that privilege has served as a Commissioner, a Secretary to the State Government as well as the Vice Chancellor of the Abia State University, Uturu (ABSU).
"But there's no way blue will replace purple no matter their similarities. We cannot ask for fish and you give us snake. We cannot ask for bread and you give us stone. Prof. Mkpa cannot give Abians a free and fair election because he must dance to the tone of his party, the PDP.
"We don't have any problem with his personality. The issue lies with his political affiliation and loyalty with the PDP. He's a card carrying member of the PDP. This is not hidden. They have just started their first rigging process which is what they are known for. We want conduct of LGA election, but the PDP cannot hoodwink all of us into an election where they have painstakingly done all the political arithmetic aimed to theatrically arrogate powers to their people using one of their own".
Reacting to the APC claims, Mkpa denied allegations that he is a card carrying member of the PDP.
Mkpa, who spoke to newsmen shortly after his screening in the Executive session of the Abia State House of Assembly on Tuesday, challenged those peddling the allegation to come forward with evidence of his being a registered member of any party.
"I am not a card carrying member of any political party even though I have served in various positions in the state. Let me also use this opportunity to assure all Abians that under my watch, we will conduct free and fair elections with utmost transparency. But, we will not tolerate anyone with fake or forged certificate. I want to encourage such people to disqualify themselves now," Mkpa posited.

Gov Emmanuel Shuts Borders, Suspends Ibom Air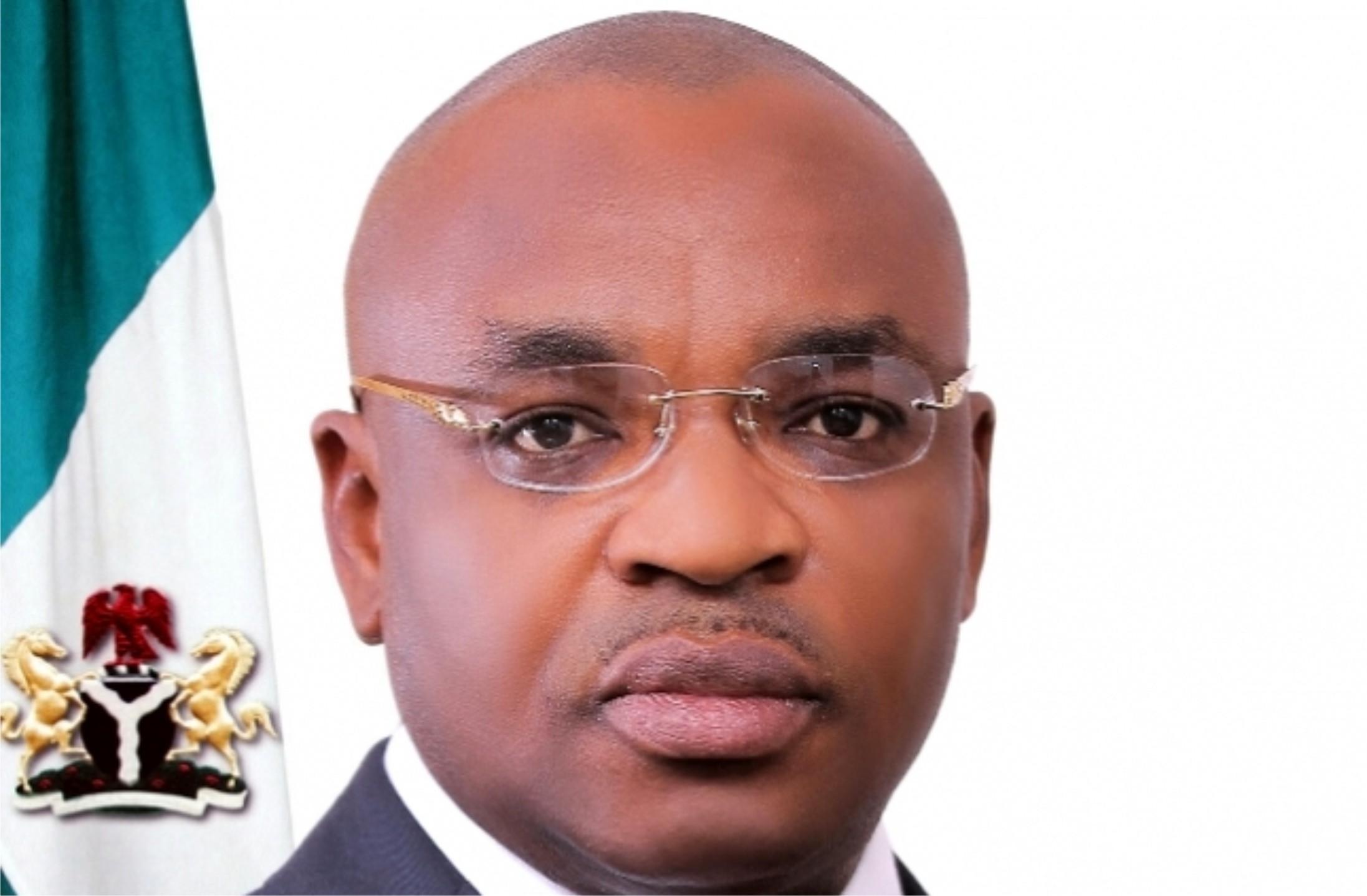 Governor Udom Emmanuel of Akwa Ibom State has ordered the closure of all borders and roads leading to the state with immediate effect.
The governor also directed that Ibom Air suspends all flight operations with effect from Sunday, March 29.
The Secretary to the State Government, Dr Emmanuel Ekuwem, disclosed this in a statement in Uyo, yesterday.
Emmanuel was quoted as directing that workers in the state should stop work with effect from Monday, March 30 for one week. "Following a critical analysis of the situation relating to COVID-19 situation, I have been directed by His Excellency, Mr Udom Emmanuel to make the following announcements:
"Salaries of state government workers for the month of March will be paid on or before Friday, March 27, 2020.
"Workers are advised to prepare to stop going to work and stay at home for one week with effect from Monday, March 30, 2020. The stay-at-home order will be strongly enforced. March 30, 2020. The stay-at-home order will be strongly enforced.
"All borders and roads leading in and out of the state are closed with immediate effect; except for transportation of food items. Ibom Air will suspend all flight operations from Sunday, March 29, 2020.
"Markets are to remain open for sale of foodstuff and essential items only," Emmanuel said.
The governor appealed to all Churches in the state to fast t situation. and pray on Sunday, March 29 for God's intervention in the present situation.
He added that while the one week stay at home order would be on, government would continue to monitor the situation and provide update on the coronavirus in the state.
"While the one week stay-at-home order subsists, the Akwa Ibom State government will continue to monitor and provide regular updates on any development in the COVID-19 situation in our state," he said.

Partisan Politics: Awuse Wants Civil Servants Isolated
Elder statesman and chieftain of the Peoples Democratic Party (PDP) in Rivers State, Chief Sergeant Awuse, has said civil servants should be isolated from partisan politics in order to achieve maximum productivity.
Chief Awuse stated this in his remarks at the public presentation of the book, 'A Handbook on Discipline of Civil Servants in Nigeria' written by the State Head of Service (HOS), Rufus Godwins in Port Harcourt, recently.
"He stated, "By 1971/72 when we finished our secondary school, I was in Ministry of Establishment. The Permanent Secretary that they had then, if I may say, was a position that many people wanted to have. They were secure. I will want the writer in subsequent review to consider the importance of career civil servants and not political permanent secretaries.
"The reason is simple. Loyalty is always the ingredient for their appointment. But those days, permanent secretaries were judged by their ability to deliver, their ability to perform and they were more secured. I know you may not include that in your book now for obvious reasons.
"But in future, when you are reviewing, please make sure you mention that area. But remember, in every sector today, the politicians are also very important.
"The important thing is that future civil servants should be isolated from partisan politics. They should be allowed to function and use their brains. They should be allowed to do the job, irrespective of which party is in government," he stated, noting that it was difficult to get the best out of the civil service with frequent rotation.
"Some of them are afraid to function properly because they know that the words that are used that 'I am directed'. If you are not directed properly you are on your way out," the elder statesman noted.

Lagos Assembly Lifts Suspension On Four Lawmakers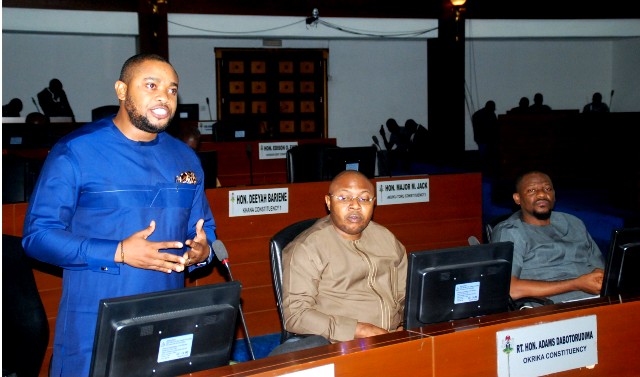 The Lagos State House of Assembly, yesterday, reinstated four of its members earlier suspended indefinitely over alleged misconduct and insubordination.
The Speaker, Mr Mudashiru Obasa, made the announcement during the plenary in Lagos.
The House, had on March 9, passed a resolution sacking two of its principal officers and suspending two members indefinitely for alleged misconduct, insubordination and action that could destabilise the House.
The speaker announced the punitive measures following the voice votes by members present during the plenary.
He said the principal officers that were removed included the Chief Whip, Mr Rotimi Abiru and Deputy Majority Leader, Mr Olumuyiwa Jimoh.
The speaker also announced the suspension of Mr Moshood Oshun (Lagos Mainland Constituency II) and Mr Kazeem Raheem Adewale (Ibeji Lekki Constituency II).
The offices of the four lawmakers in the House were subsequently locked by the Speaker on March 10.
Obasa said on Thursday during plenary, that the House decided to lift their suspension following the intervention by the Governor's Advisory Council and the National Leader of the All Progressives Congress (APC).
"The Governor's Advisory Council and the National leader of our party, Asiwaju Bola Tinubu, have intervened in the crisis and directed that the House should reinstate the suspended lawmakers.