CRSG To Host International Trade Exhibition, April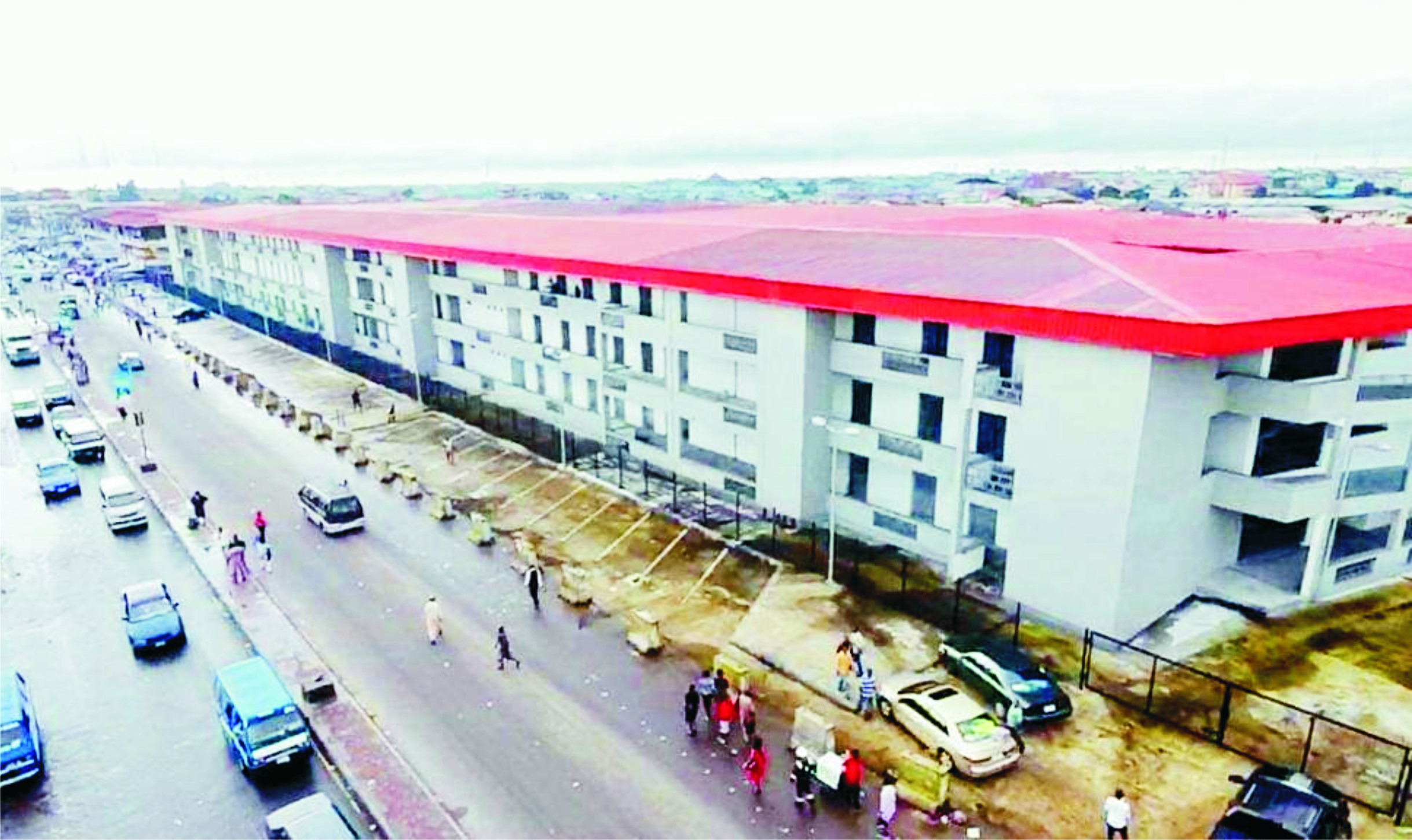 The Cross River State Government has concluded arrangements to host International Trade Fair after three years of abandonment.
Briefing newsmen in Calabar, the Cross River State capital, the Managing Director of Summit Hills, Mr Joseph Ede, said the fair with a theme 'Market Square' will have business clinic, business mentorship and business innovations.
"We'll be hosting a business clinic as part of the trade fair to keep participants in the know about best business practices, business innovations and the role of technology. Pitch contest and business mentorship for small businesses among others will be the core focus of the business clinic," he said.
"Summit Hills is a state owned agency and is organising the fair in collaboration with the state Ministry of Commerce and Calabar Chamber of Commerce. The fair will take place in Calabar between April 15 and April 20, 2020.
"The Summit International Trade Fair tagged 'Market Square' is not just a trade fair for only physical goods and services but an opportunity for providers of digital/virtual goods and services to market their products and services," Edet stated.
He said both big local manufacturers such as Innoson Motors and international companies which had been contacted by the Manufacturers Association of Nigeria (MAN) were expected to showcase their products at the fair which will have 1,000 stands.
Edet also disclosed that traders in Ariaria market in Aba as well as owners of medium, small and micro scale enterprises had been contacted to come and showcase their goods and services at the fair.
He said products from the newly established industries in the state will be on display, adding that some of the highlights of the trade fair are business clinic, entertainment and summit marathon.
Edet regretted the inability of the Federal Government to provide security and power (electricity) in the country which will drive businesses.
"Basically, our country is a vast one and we have a lot of problems, to be very frank. I think, leadership is one of the real cause of poor business environment.
"Our leaders are supposed to provide and proffer solutions for business to thrive. If the environment is good, if leadership is good, if leaders provide conducive environment, businesses will grow. "With these, adequate security and power made available, the country will have a lot of businesses spread across board but when the environment is hash, for example, the cost of starting a business will be too much", he said.
By: Friday Nwagbara, Calabar

ICT Skills'll Deliver Economic Independence To Nigerian Girls – NITDA
The National Information Technology Development Agency (NITDA) has said that if Nigerian girls are taught relevant Information and Communication Technology (ICT) skills at a young age, they will be set up for economic independence in future.
The Agency who made this remark through a press release signed by its Head, Corporate Affairs and External Relations, Mrs Hadiza Umar, joined the global community to mark the "Girls in ICT Day." The day which is marked annually on the fourth Thursday in April falls on the 23rd April this year.
In the statement, Mrs Umar said that the Agency is highlighting the need to promote technology career opportunities for girls and women in ICT, the world's fastest growing sector.
She said, "During this year's celebration, NITDA is drawing attention to the critical need for more girls and women to participate actively in the ICT sector of our economy. The International Telecommunications Union (ITU) had estimated skills shortfall of over two million jobs in the ICT sector within the next few years. This opens a huge opportunity for girls and young women who have the ability to learn Coding, Apps Development, Computer Science and other ICT related courses.
"This will not only make them ready for a successful career in the ICT sector, but ICT skills are rapidly becoming a strong advantage for students in just about any other field they might choose to pursue. With technology playing vital role in all manner of careers, from Arts to Social Sciences, and from Law to History, to Graphic Design, learning ICT skills at a young age will set girls up for economic independence. Furthermore, the ICT sector needs more girls and women and celebrating a day like this reminds us that ICT helps to improve the lives of people everywhere.
"It contributes significantly towards better healthcare, better environmental management, better communication, and better educational systems that transform the way children and adults learn. NITDA, in its proactive manner and in line with the National Digital Economy Policy and Strategy as well as in furtherance of bridging the gender imbalance in ICT in Nigeria, has embarked on series of Capacity Building programmes for women and girls across the country. Girls with ICT skills can expect to earn good wages and enjoy huge career opportunities.

Keystone Bank Disowns Ex-staff, Fake Investment Company
Keystone Bank Limited has alerted customers of the activities of one Mr. Obinna Onuselogu, who parades a company, Triple C Investment Limited, as an affiliate of the bank with the aim of defrauding unsuspecting members of the public.
The bank, in a statement yesterday, said Onuselogu, who used to be a staff, was no longer in its employ.
It added that anyone who transacts any business with him purportedly in the name of the bank does so at his/her own risk.
"Please note further that Keystone Bank is neither related nor affiliated to any company known as Triple C Investment Limited, which Mr. Onuselogu claims to be its chief executive officer.
"Anyone who transacts any business with him purportedly in the name of Keystone Bank does so at his/her own risk," the statement said.
It was learnt that the ex-staff has been using the name of the bank and its executives claiming to be in partnership with the bank with the intent of defrauding unsuspecting members of the public.
The bank said it was working on a legal process and security agents to put an end to the unscrupulous activities of the so-called Tripple C Investment and its agents.

Fishermen Union Warn Against Dead Floating Fish Consumption
The Bonny Indigenous Fishermen's Cooperative Union has set up a 20-man task force to work with the police and arrest any person or group of persons found with the polluted floating fish along Bonny sea and creeks.
President of the union, comrade Promise Bristol, made this known in a chat with newsmen in Bonny.
Bristol observed that a large quantity of different species of fish were found dead, floating on the sea, from the Atlantic Ocean to the communities and fishing ports in Andoni and Bonny Local Government Areas.
According to him, the species of fish included croaker, popularly known as "broke marriage", "shine nose", mackerel, among others.
Bristol lamented that the incident had brought untold hardship to the fishermen in the areas, saying that fishing is their only source of livelihood and appealed to government at all levels to come to their aid.
Bristol said the cause of the death of the fishes was unknown and warned members of the public against their consumption, pointing out that consumption of such fishes could be detrimental to human health.
Tonye Nria-Dappa