A Task For Nigerian Bar Association
There was a news headline: "SIM Card: 'DSS Told Me Buhari's Daughter Ordered My Arrest-Trader," in The Tide newspaper: Thursday, March 5, 2020 (page 10). The summary is that a trader, Anthony Okolie is suing the President's daughter, the DSS and company MTN, for N500million over his ordeal, having been detained for 10 weeks.
Anthony Okolie bought an MTN line 09035666662 which turned out to be an old line of the President's daughter, Hanan. He was arrested for "using a telephone line that once belonged to Hanan."
Okoli told a Federal High Court in Asaba that upon his arrest, the was informed by DSS Assistant Director of Operational Services, that the President's daughter, Hasan Buhari, ordered his detention. To have been detained between July 22 and September 23, 2019, arising from the purchase of SIM Card, must be an ordeal for a trader or any other person. Therefore, seeking a redress through a lawsuit is Okolie's legitimate right. That the suit does not involve the Presidency but a President's daughter, is understandable.
The Nigerian Bar Association (NBA) is obviously a body of lawyers whose professional ethics and social obligations include upholding justice in the country. The fact that they is a provision for legal aid even for aggrieved persons who cannot afford the fee in pursuit of redress, is a testimony that the NBA is justice-friendly. Defence of the defenceless is a humanitarian duty.
An association of legal practitioners in any country stands as a beacon for purpose of justice. Despite Jonathan Swift's satirical statement that the law which lawyers know is the art of proving, by words multiplied for the purpose, that white is black and black white, according as they are paid, lawyers are meant to defend justice. Neither must political leanings cause lawyers to pervert justice.
For a country striving to move forward in progress and justice, Nigeria needs the support of all professionals whose activities seek to advance justice and equity. It is obvious that there are individuals and groups whose goals are not advancement of justice and fair-play, but their subversion. Currently, in Nigeria, there are whisperings of a possibility of some law-makers sponsoring a bill to ban public protest. Whatever its justifications, such a bill would not advance justice and fairness.
In the case of Anthony Okolie suing the President's daughter and other corporate bodies, the Nigerian Bar Association can be supportive in putting what efforts it can to reduce sad abuses of power. There had been sad public reactions to another daughter of the President using Presidential aircraft arbitrarily for a private occasion. State facilities provided and maintained with public taxes should not be used for private purposes without an official authorisation.
Neither must office of a President be used in such a way that can bring disrespect or cause the public to grumble over abuses. We cannot deny the possibility of high public offices being brought to disrepute by some arbitrary actions or decisions of faceless persons. For example, the Nigerian Bar Association may wish to educate Nigerians whether or not the President's daughter can instruct the DSS to arrest and detain Anthony Okolie, with no ado.
Currently, a group of youths in Kano took arbitrary and violent action against the family members of a musician by setting the family house ablaze. The youths threatened to take the law into their hands if the musician, Yahaya Sharif-Aminu, is not arrested for blasphemy. The anger is that the musician composed a song which was said to contain alleged derogatory comments on the Prophet Muhammad. We would not want to have another Rushdie or Akaluka case.
More importantly, the Nigerian Bar Association would do Nigerian public great service if that body of legal practitioners would show greater concern on police brutality. There is no doubt that law enforcement agencies treat Nigerians like brutes and often get away with such arbitrary acts of brutality. Surely, individual lawyers have been known to rise up in defence of Nigerians abused by security agencies. Quite commendable.
A large number of sympathisers and concerned Nigerians have shown interest in the Ikwunado case as a welcome opportunity to raise strong collective voice against excesses of the police. Anyone perceptive enough would know that there is a growing hospitality towards the police, despite the truth that there are good ones among them. When docile people are pushed to the wall, their reactions would be followed or accompanied by bitterness over past humiliations. Nigerians are becoming more aggressive.
Shenanigans, bravado, and apparent immunity of the Central Intelligence Agency (CIA) of the United States of America, took a different turn after one Walter Bowart's interesting book: Operation Mind Control, was published in 1978. Apart from exposing various atrocities and human rights abuses associated with the CIA, Bowart also made public law suits brought against that agency. Since then, there had been out-of-court settlement of aggrieved families of those who died in CIA custody.
Without resortoring to militancy, the Nigerian Bar Association can work in collaboration with various human rights organizations to reduce the excesses of security and law enforcement agencies in Nigeria. To seek redresses in human rights abuses can be quite expensive, but the NBA can at least give some professional advice to victims of reckless abuses of power.
Trans-Kalabari Road: Banigo, Stakeholders Condemn Abduction Of Expatriate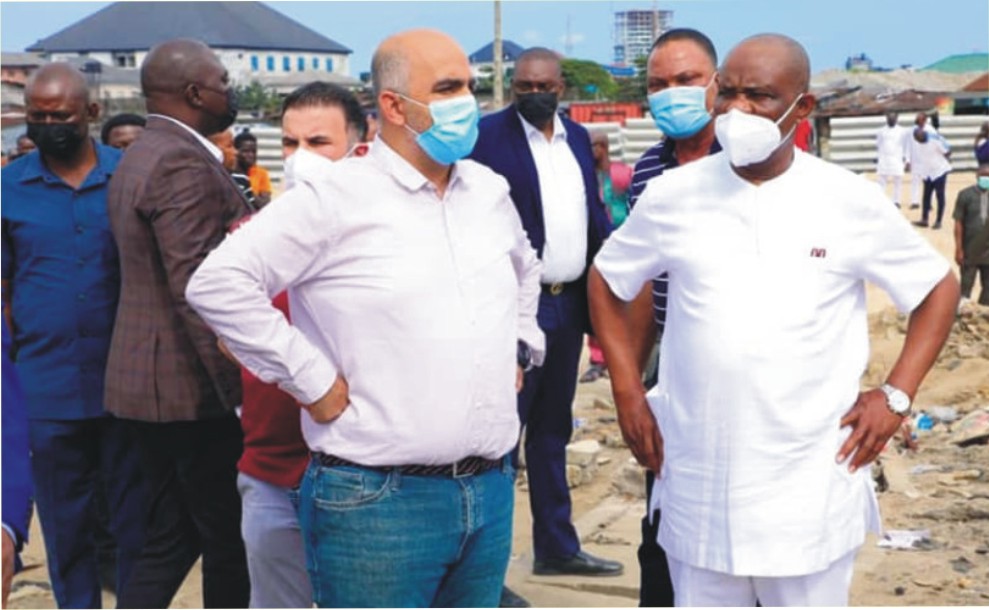 Kalabari traditional rulers and stakeholders have condemned the recent abduction of an expatriate staff of Lubric Construction Company working on the Trans-Kalabari Road.
Speaking at a meeting at the Government House in Port Harcourt, last Friday, Rivers State Deputy Governor, Dr. Ipalibo Harry Banigo said she was deeply pained by the unfortunate incident carried out by unknown miscreants.
According to the deputy governor, who said that the State Chief Executive Officer, Nyesom Wike, was desirous to bring more development projects to Kalabari Kingdom, regretted that this act was capable of discouraging him.
"I want to reiterate that our governor is very desirous to do more developmental projects in our communities, there are many more things he has in the card to do for us, and if we allow this ugly thing to surface, that attitude will discourage him", the deputy governor noted.
Banigo, who said that perpetrators of the heinous crime did not drop from the sky, insisted that they were community people, and must be fished out and dealt with decisively, while calling for the immediate and unconditional release of the abductee.
Also speaking, the Chairman of the Greater Port Harcourt City Development Authority, Chief Ferdinand Alabraba, expressed regrets that a project as important as the Trans-Kalabari Road would be tampered with by persons who do not mean well for the Kalabari people.
"If their intention is to run down the good works of our dear governor, over a project which the Kalabari people have been yearning for over the years, then, I am sure God Almighty will not allow them to get away with this dastardly act of kidnapping one expatriate", Alabraba stressed.
Alabraba further said, "It is important that we talk to ourselves and ensure that everything possible is done to ensure immediate release of the victim, and ensure that measures are put in place to forestall this type of thing in the future".
Presenting a seven-point communique, Amanyanabo of Minama, King Iboroma Talbot Pokubo, who represented the Amanyanabo of Abonnema, King Disreal Gbobo Bobmanuel, demanded for the immediate and unconditional release of the expatriate, and reassured Governor Wike of their unwavering support for the governor.
Buhari Approves Incorporation Of NNPC, Appoints Board Members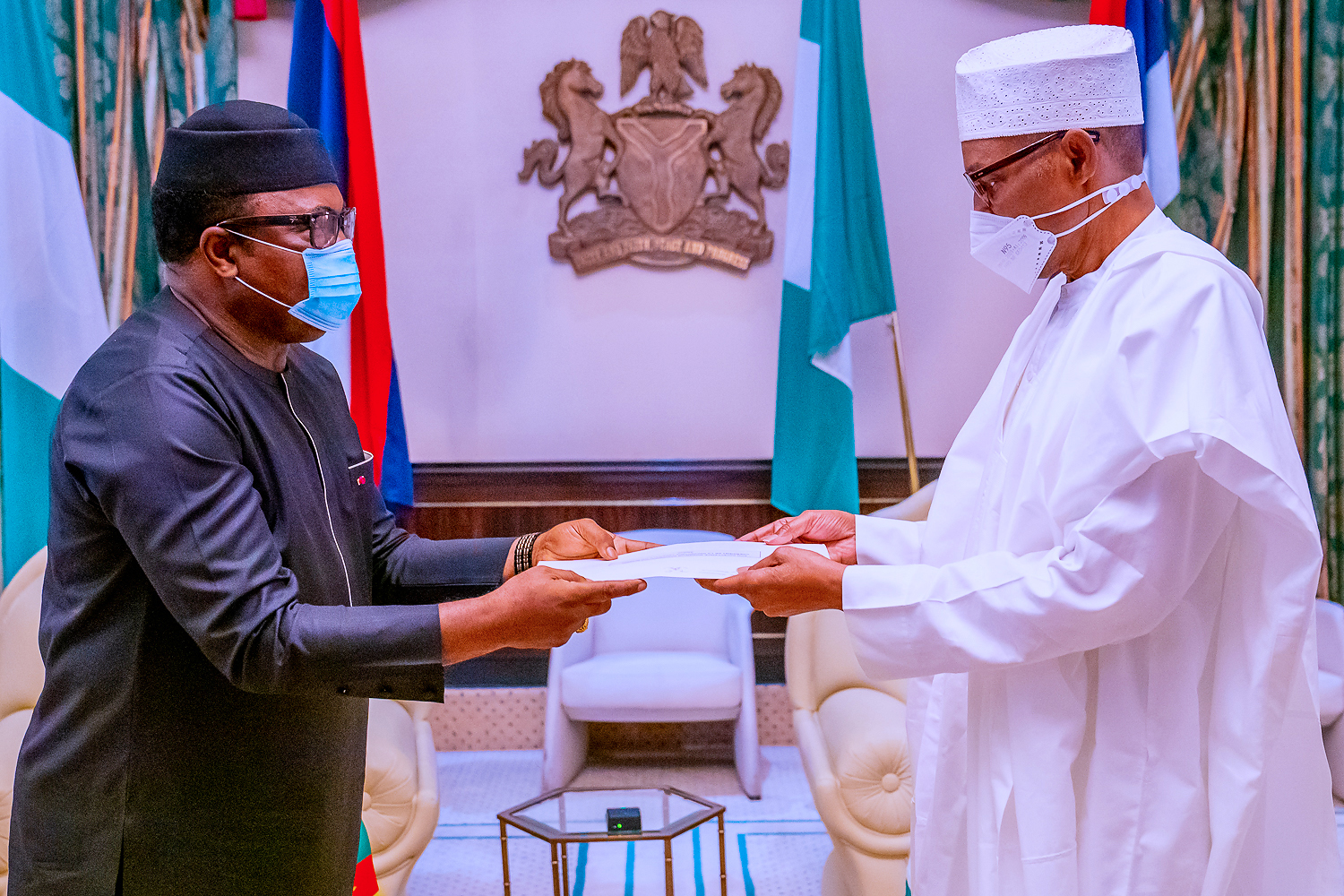 President Muhammadu Buhari, has directed that the Nigerian National Petroleum Company Limited be incorporated.
He also approved the appointment of the Board and Management of the NNPC Limited with Senator Ifeanyi Ararume as chairman.
The Group Managing Director of the Nigerian National Petroleum Corporation (NNPC), Mr Mele Kyari, was appointed chief executive officer.
This was contained in a statement by his Special Adviser on Media and Publicity, Mr Femi Adesina, saying that the president acted in accordance with the Petroleum Industry Act 2021.
The statement read, "President Muhammadu Buhari, in his capacity as Minister of Petroleum Resources, has directed the incorporation of the Nigerian National Petroleum Company Limited.
"This is in consonance with Section 53(1) of the Petroleum Industry Act 2021, which requires the Minister of Petroleum Resources to cause for the incorporation of the NNPC Limited within six months of commencement of the Act in consultation with the Minister of Finance on the nominal shares of the company.
"The Group Managing Director of the NNPC, Mr Mele Kolo Kyari, has, therefore, been directed to take necessary steps to ensure that the incorporation of the NNPC Limited is consistent with the provisions of the PIA 2021.
"Also, by the power vested in him under Section 59(2) of the PIA 2021, President Buhari has approved the appointment of the Board and Management of the NNPC Limited, with effect from the date of incorporation of the company.
"Chairman of the board is Senator Ifeanyi Ararume, while Mele Kolo Kyari and Umar I. Ajiya are chief executive officer, and chief financial officer, respectively.
"Other board members are; Dr Tajudeen Umar (North-East); Mrs Lami O. Ahmed (North-Central); Mallam Mohammed Lawal (North-West); Senator Margaret Chuba Okadigbo (South-East), Barrister Constance Harry Marshal (South-South); and Chief Pius Akinyelure (South-West)."
Reject Buhari's Fresh Loan Request, SERAP Tells NASS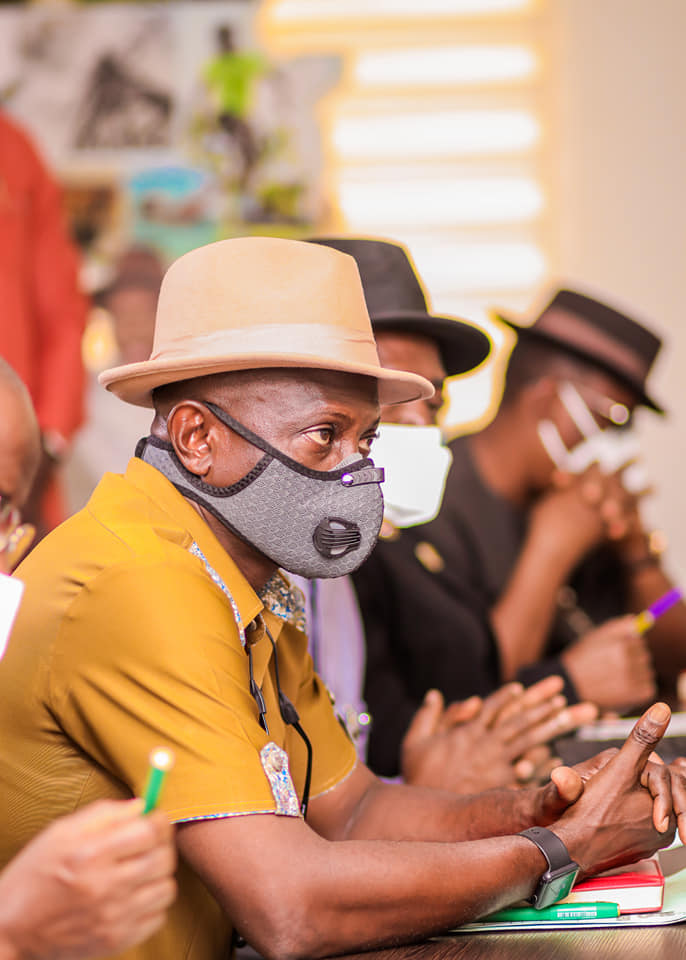 The Socio-Economic Rights and Accountability Project (SERAP) has urged the Senate President, Dr Ahmad Lawan; and Speaker of House of Representatives, Hon Femi Gbajabiamila; to reject the fresh request by President Muhammadu Buhari, to borrow $4billion and €710million.
SERAP said if such request must be granted, the Federal Government should publish details of spending of all loans obtained since May 29, 2015.
The group also expressed fear that if the fresh request is granted, it may take Nigeria's to over N35trillion.
Buhari recently sought the approval of the National Assembly to borrow $4,054,476,863 and €710million, on the grounds of "emerging needs."
The request was contained in a letter dated August 24, 2021.
In an open letter dated September 18, 2021, and signed by SERAP Deputy Director, Kolawole Oluwadare, the organisation expressed "concerns about the growing debt crisis, the lack of transparency and accountability in the spending of loans that have been obtained, and the perceived unwillingness or inability of the National Assembly to vigorously exercise its constitutional duties to check the apparently indiscriminate borrowing by the government."
SERAP said, "The National Assembly should not allow the government to accumulate unsustainable levels of debt, and use the country's scarce resources for staggering and crippling debt service payments rather than for improved access of poor and vulnerable Nigerians to basic public services and human rights.
"The country's public debt has mushroomed with no end in sight. The growing national debt is clearly not sustainable. There has been no serious attempt by the government to cut the cost of governance. The leadership of the National Assembly ought to stand up for Nigerians by asserting the body's constitutional powers to ensure limits on national debt and deficits.
"Should the National Assembly and its leadership fail to rein in government borrowing, and to ensure transparency and accountability in the spending of public loans, SERAP would consider appropriate legal action to compel the National Assembly to discharge its constitutional duties.
"SERAP notes that if approved, the country's debts will exceed N35trillion. The government is also reportedly pushing the maturity of currently-secured loans to between 10 and 30 years. N11.679trillion is reportedly committed into debt servicing, while only N8.31trillion was expended on capital/development expenditure between 2015 and 2020.
"Ensuring transparency and accountability in the spending of loans by the government and cutting the cost of governance would address the onerous debt servicing, and improve the ability of the government to meet the country's international obligations to use maximum available resources to ensure the enjoyment of basic economic and social rights, such as quality healthcare and education", SERAP added.