Can Spouses Cheat And Still Love The Cheater?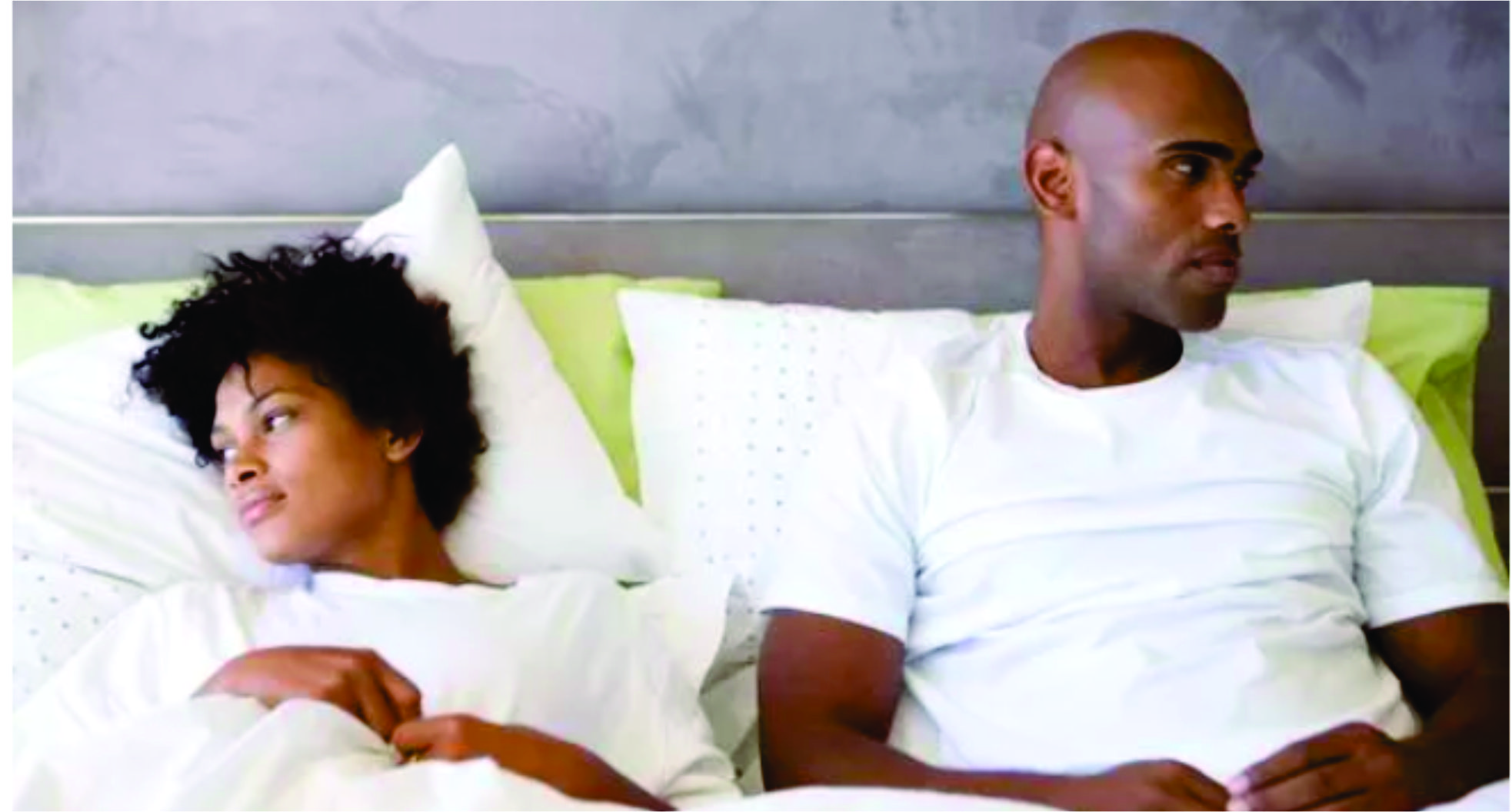 It is impossible to love someone and cheat on them. People who cheat on others are not necessarily bad people (most likely they are), but they definitely know nothing about love. Cheaters are almost always very insecure. They are insecure because they did not experience love, being wanted, in their formative years. They don't know love, don't recognize love, cannot recognize it when someone loves them. They really don't know what it is, and have insanely unrealistic ideas about it, usually acquired from storybooks and movies. Or from desperate fantasies resulting from extreme emotional deprivation in the past (as the fasting person dreams beautiful dreams about steak and ice cream). They wring others dry trying to get their fantasy to come true. And have little use for people who cannot make those fantasies real. And no one can. We all know that cheaters cheat, and never just once, and never just on one person. No one can satisfy them.
So they distrust others who claim to love them, because it never looks beautiful and true enough. They feel that the other person is lying to them, doesn't love them, is perhaps playing them for a fool, and probably cheating on them. They don't feel respected or valuable, are so self-absorbed and hurting, and are always distrustful, suspicious.
They are always busy protecting themselves from all the bad people in the world, including you. If you tell them that you love them, you are a liar. You are really out to use them and cheat on them.
They have very little energy to care about anyone else. Their energy is all used up fighting against ghosts.
Cheating is natural for such a person. For them, it's not even really cheating. It's protection, revenge. It's the name of the game. ("She's probably thinking about cheating on me anyway. I'll cheat on her first. Payback in advance.") Love and trust are not even on the radar. They are constantly looking for validation, for soothing, looking to be convinced that they mean something. They "love" someone to the extent that they get what they seek: a taste of the love that they dream about. But very soon, they see flaws in the other person. The other person does not meet up to their dreams. The other person "clearly" does not really love them. The other person is dishonest. Or manipulative. Or dysfunctional. Or a cad. Or a slut.
At this point, cheating becomes natural, not a big deal at all, because the other person (the cheatee) has ceased to have any real value, and has "proven" that they are unable to meet the needs of the cheater.
(In fact, for the cheater, his ability to hurt his partner is proof (to him) that he has value, that he means something, and is a demonstration of the love that he looks for. Cheaters feel worthless, unseen, insecure, unsure, unacknowledged. The power to hurt someone, to make someone cry because of them, is near ecstasy. "My God! Look at those tears. She must really love me!" But that euphoria lasts for maybe a few hours. The cheater is insatiable.)
It makes no sense to say that you can cheat on someone you love. It makes more sense to hold that if you cheat on a person, you don't give a darn about him or her.
Compare the cheater to the person who would no sooner cheat on his or her partner than punch a baby or kill a puppy. There are people who think that cheating on their partner is an abomination, as bad as anything you can do, and would find it impossible to do.
There are some people who find a love, never cheat, never think about it. They are in love, never stop being in love. And even if they stop being in love, they gave their word and intend on keeping it. They are much different from the person who finds someone, and proceeds to lie to, hurt, and cheat on that person.
There is such a thing as love. And it does not involve cheating. If someone cheats on you, don't ever make the mistake of thinking that that person loves you. They do not.
If someone cheats on you, you have been cheated. You have been duped, tricked. You have been slapped in the face. You have been lied to, disrespected, devalued, shat upon. Even people who Hate you don't treat you that badly! If you go on to trust or depend on that person, be sure that you will one day be very sorry you did. And then it will be your fault.
In fact, what better proof could there be that your partner does not love you, than if he or she cheats on you? What more do you need?
Culled from Question-Quora https://www.quora.com.
Compiled By Sylvia ThankGod-Amadi
Women Plan To Build Pastor's House
The Women Department of the Ascension Apostolic Church, Elekahia headquarters, is sourcing for N4.5million for the construction of the Pastor's parsonage.
Women leader of the church, Deaconess Queen Chukwu said this in an interview at the Sixth Annual Women Day celebration of the church.
Theme for the event was 'Women The Pillar'.
Chukwu also said the women were also planning to acquire more land for the expansion of the church.
She said women had contributed so much in many departments of the church such as, medical, sanitation and choir among others.
Earlier in an address read by the Women Secretary, Deaconess Victory Saana, the women said the occasion was another call for women to know their responsibilities that they are not just women but pillars upon which the church, family and society are built upon.
She said women had significant role to play in supporting their families, churches and society through hardwork, humility and good communication.
They listed some of their achievements as, purchase of new generator set, purchase of cooking utensils and purchase of the land where church building is standing.
Chairman of the occasion, Hon.Kingsley Leh urged the men to support their wives in their activities.
He also thanked the women for their support to the church.
Guest preacher, Madam Blessing Badoo, urged the women to sustain their support to the church and society.
Badoo told the women to continue to play their role in their respective families, communities and societies.
She stressed the need for them to engage in enterpreneural training to improve themselves.
The host pastor, Rev. Michael Barisudor, said the women were responsible for all development in the church, adding that the church is proud of its Women Department.
By: John Bibor
Group Makes Case For Girl-Child Education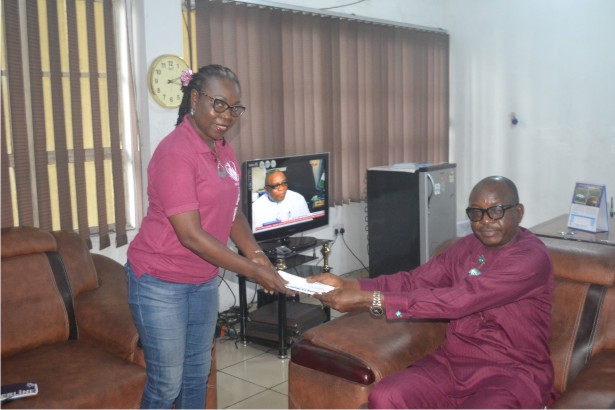 Student union leaders in Rivers State have identified girl-child education as an integral part to societal growth and advancement.
Speaking during an event, "PAD A Girl-Child" organised by leaders of Aluta Conscious Female in Rivers State University (RSU), President of the group, Comrade Meelubari Worgor said educating a female girl-child and giving them the right skills would act as key indicator to enhance societal development.
Worgor explained that ACF was a platform to encourage women in leadership positions and support them to succeed, adding that the association pushes future female leaders through the PAD platform.
According to her, the objective of the PAD is to raise and shape the girl-child educationally, financially and emotionally to make her stable in her future.
It is designed, "To make the girl-child stand firm politically, materially to face her world" she stated.
She disclosed that this year's celebration marks the 3rd anniversary of the group.
Worgor said events marking the anniversary climaxed with the distinguished award of honour bestowed on Mr Kpegile Penu Favour for his support to girl-child education in the state.
Speaking while receiving the award on behalf of Mr Kpegile Penu Favour, Comrade Kpobari Penu thanked the group for finding Favour worthy of the award, and promised that the award would spur him to continue in the development of the girl-child in the society.
Speak Up When Sexually Abused, Banigo Urges Survivors
Rivers State Deputy Governor, Dr. Ipalibo Harry Banigo has said that survivors of sexual abuse must speak up for the perpetrators of the heinous crime to be punished.
Banigo reiterated this during a sensitisation campaign on the theme: "Dealing with Mental Health and Sexual Abuse in Unity Schools", organized by the Support the Girl Child Initiative Programme of her office at the Federal Government College in Port Harcourt.
Represented by her Senior Special Assistant, Barrister Inegogo Fubara, the deputy governor said the programme was put together because of the importance she attaches to the mental and psychological health of young people, adding that it was part of the commemoration of the World Mental Health Day and the International Day of the Girl Child.
Banigo, who urged the students to take the programme seriously, said they should see the guidance counsellor of the school whenever they were depressed for proper counselling, stressing that they must speak out whenever they face any form of abuse.
"I want you to understand that the fact that you have been sexually abused is not the end of life, there is life after rape, and there is life after sexual abuse. Do not keep quiet about it, even if it was done at home or in school, please speak up", Banigo added.
According to the deputy governor, "Rape is a criminal offence that is punishable, and the punishment for rape is life imprisonment".
She said even children could be jailed for rape, adding that for a child, the punishment could be 14 years in imprisonment.
Banigo said in 2018, the Protect the Girl Child Initiative, organized its first Mental and Sexual Abuse seminar at the Federal Government Girls' College, Abuloma, where links about sexual violence and how to stop it and ensure that the voices of survivors were heard was set up.
According to the her, "At the seminar in Abuloma, a female student who had been violated repeatedly, since she was eight years old, came out, and the Protect the Girl Child Initiative, in the Office of the Deputy Governor was able to take her out of the environment, provided a safe home for her, and ensured that the perpetrator was reported to the police. Today, she is in her 200-level in the university".
She added that, a similar programme for about 1,300 students was held at Holy Rosary College in 2018, where for the first time, many students understood what it means to be sexually abused, and realised that it was not the end of the world.
In his presentation on the topic, "Depression: How To Recognise And Deal With It", a Consultant Neuropsychiatrist in the University of Port Harcourt Teaching Hospital, Dr. Chukwuma Oke Afor, said depression has to do with un-controlled sadness, lack of interest in the things the person used to love in the past as well as fatigue.
He also said inability to sleep; having a feeling of hopelessness and the desire to end one's life are signs of depression, while noting that counselling by a trusted person could help to salvage the situation.
The representative from the Doctors Without Borders, Onyinye Anaba, who spoke on the topic, "Sexual Abuse and Where to find Help", frowned at the situation whereby victims of sexual abuse are blamed for the crime instead of naming and shaming the perpetrators.