Amotekun: Good Thinking, Bad Product?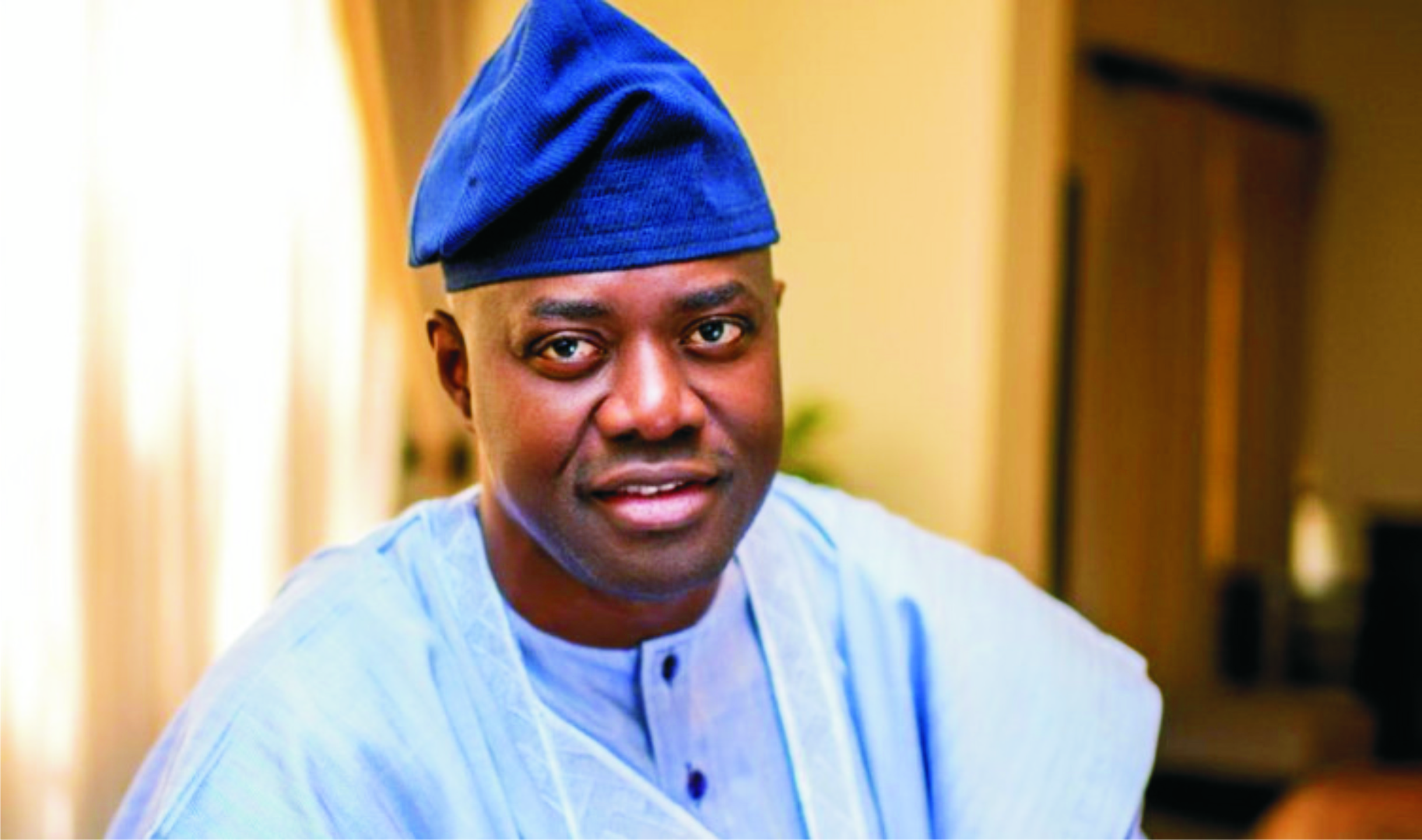 After decades of general insecurity and apparent helplessness on the part of the Nigeria Police and other security organizations, different sections of the world's most populous Black nation now seem to have lost faith in the ability of the regular security forces to restore peace and order in the land.
Recent attempts to rejig Nigeria's security apparatchik have failed principally because President Muhammadu Buhari and his All Progressives Congress (APC) government are still playing deaf to all the calls for an immediate replacement of the nation's service chiefs.
While the government prevaricated, Boko Haram, ISWAP, cattle rustlers, Fulani herdsmen, armed bandits, kidnappers, rapists, cultists and other criminal gangs became more daring in their various onslaughts against the rest of society.
The resultant resort to self-help has since found expression in the formation of neighbourhood vigilantes, state security outfits and now, regional police.
The Western Nigeria Security Network (WNSN) codenamed Operation Amotekun is about the first of any such successful attempts at registering a regional security outfit in Nigeria.
So far, Amotekun appears like a well conceived antidote to the current spate of insecurity in the country and is fast becoming the prototype for all other geo-political zones except perhaps the core North which insists that the proposed South West brand of regional policing is targeted at migrant Fulani cattle herders.
On its part, the Federal Government had, ab initio, opposed the formation of Amotekun as an independent regional security apparatus. Speaking through the Attorney General of the Federation and Minister of Justice, Abubakar Malami (SAN), the government cited Article 45, Schedule 2 of the 1999 Constitution (as amended) as having placed the nation's policing on the exclusive list. Malami, however, said that the government would allow state and regional participants on the basis of a newly proposed community policing architecture.
Under the new arrangement, as was later explained by the Inspector General of Police (IGP), Mohammed Adamu, the Federal Government will recruit about 40,000 Nigerians as Special Constables drawn from their immediate communities of residence, regardless of whether they are indigenes of such communities or not. They will be trained, attired in the usual police uniform and function in the same way as the regular police; except that their duties will be mainly to gather intelligence reports for which they will be paid a monthly allowance.
Going by this concept, therefore, Amotekun and such other future regional outfits are expected to fall into the community policing system only to the extent of sharing intelligence, arresting and handing over any crime suspects to the nearest police station for further investigation and possible prosecution.
Again, another equally aggrieved group and Mallami's co-travellers, the Miyetti Allah Cattle Breeders Association of Nigeria (MACBAN), hardly helped matters when it threatened that the North will deny the South West zone a shot at the Presidency in 2023 should its governors still proceed with the establishment of Amotekun.
But the South West governors, who reportedly conceived the idea of Amotekun in Ibadan, the Oyo State capital, in June 2019 at a meeting of the Development Agenda for Western Nigeria (DAWN) commission, would have none of that.
Their meeting with Malami, a few days after launching Amotekun on January 9, 2020, did not appear to have ceded anything to the Federal Government or Miyetti Allah. And this was quite evident from Malami's posture during a presss conference after the meeting. The AGF's countenance was, to say the least, a study in icy self-possession as he stood among the obviously gloating Yoruba governors. In short, he looked like one who had just met his match in the Ondo State Governor, Rotimi Akeredolu, another SAN and chairman of South West Governors' Forum.
Besides the South West geo-political zone, only the North West is said to have raised its own regional security force, codenamed Operation Sege Ka Fasa.
Before these inter-state security co-operations, internal security had degenerated to the level of states helping themselves by forming their own vigilante corps For example, in Lagos State there is the Lagos Neighbourhood Safety Corps (LNSC), Borno has the Civilian Joint Task Force, there is the Hisbah Corps (Sharia Police) in Kano, Operation Rainbow in Plateau while Enugu floated the Forest Guards.
Here in Rivers State, the Governor Nyesom Wike administration, in 2018, established the Rivers State Neighbourhood Safety Corps Agency (aka Neighbourhood Watch) with about 3,000 vibrant youths recruited and already being trained by the Nigeria Police at Nonwa in Tai Local Government Area when the Federal Government suddenly clamped down on the initiative, accusing the state of providing training beyond what is usually allowed for such paramilitary engagements. But those who saw beyond their noses simply sympathized with an obviously paranoid Federal Government, especially in the face of the approaching general elections in 2019.
However, the Pan-Niger Delta Forum (PANDEF) has joined other regional socio-cultural organizations across Nigeria to urge their governors in the South South geo-political zone to quickly establish a regional security outfit in the shape of Amotekun.
PANDEF, an umbrella body of traditional rulers, elder statesmen and other stakeholders in the Niger Delta was reported to have made the call at an expanded National Executive Committee (NEC) meeting recently.
There is, however, this fear that PANDEF's request may not be quick in coming, especially considering the latest pronouncement on the matter by the Delta State Governor and Chairman of South South Governors' Forum, Senator Ifeanyi Okowa, that the governors would rather key into the nation's approved community policing template.
Commenting on the South South scenario, a Port Harcourt-based security operative who only wished to be identified as Ehiogie from Edo State said much as he liked the bold statement being made by the Yoruba governors with the launch of Amotekun, it is still early to see how applicable the idea will be to other zones; more so now that it is yet to have the necessary legal framework for its implementation.
Ibiso Elvis-Amgbare is a private school teacher also resident in Port Harcourt. According to her, "What the Yorubas are doing with Amotekun is enough to tell President Buhari that he has never been sincere in tackling Boko Haram and Fulani herdsmen attacks against ordinary citizens of this country and can no longer be trusted to do so, going forward.
"I hope that Amotekun succeeds and for our governors in the South South to adopt same in order to stave off any dislodged miscreants who may be tempted to relocate from such zones to this area," she prayed.
Pan-Igbo organisation, Ohaneze Ndigbo, Middle Belt Forum and a number of other ethnic-based groups have tried to close ranks with their region's governors, especially since the advent of Amotekun. The only sticking point is that whereas most of these groups have urged for speedy assemblage of their own equivalent of the Yoruba police outfit, apparently in response to the fast deteriorating security situation in their respective domains, their governors seem to be tactfully delaying the process while awaiting the eventual outcome of Amotekun.
Thus far, Amotekun's formation can be said to have been popular, consistent, fearless and quite methodical. Nearly all prominent Pan-Yoruba groups have lent their support to the agency and its promoters. From Afenifere, whose chieftain and former Secretary to the Federal Government, Chief Olu Falae, was once abducted by suspected herdsmen, to Odu'a Peoples Congress (OPC), Yoruba World Congress (YWC) and Yoruba Council of Elders (YCE), there has been serious condemnation of the Federal Government's attempt to subjugate the WSNS by appointing its representatives into the governing council of the regional agency.
What's more, the initial equipment outlay by the South West governors for Amotekun's take-off is as intimidating as it is impressive. According to reports, each of the six governors was billed to contribute 20 security patrol vehicles and 100 motorcycles; but Oyo State Governor, Seyi Makinde, opted to donate 33 vans, making it a total of 133 operational vans and 600 motorcycles.
Also, even if Amotekun will be run by a governing board, there is no losing sight of the fact that the South West already has a generalissimo in the person of the former OPC warlord and now, Aare Ona Kakanfo of Yorubaland, Chief Ganiyu Adams. His influence will surely rub off on the regional outfit.
Reports also have it that the outfit has already recruited 1320 operatives from Lagos, Ekiti and Osun states armed with Dane guns like local hunters. Question is: What can these locally made firearms accomplish against the AK-47 wielded by the Fulani herdsman, kidnapper or armed robber? Or, better still, should such encounter result in the deployment of unorthodox combat methods, can the Amotekun cops boast of superior charms and amulets against their mostly itinerant adversaries?
Amotekun is good, no doubt. And its promoters have also demonstrated their individual and collective abilities to think outside the box when it mattered most. But what happens after now? How well will the likes of Amotekun be managed elsewhere such that will not lead Nigeria into deeper crisis than they intend to avert? Only time will tell.
By: Ibelema Jumbo

Wike, Igbo Leaders Close Ranks For Peace
On Sunday, November 8,
2020, Governor Nyesom Ezenwo Wike held a historic meeting with South-East Governors, the leadership of Ohanaeze Ndi-Igbo and the Igbo Community in the state at Government House, Port Harcourt, to deliver a strong, unambiguous message reaffirming the unity and peaceful coexistence of all ethnic nationalities in Rivers State.
The backdrop of the meeting was the rife propaganda proclaiming an unsubstantiated massive extra-judicial response to the recent carnage, destruction and killings unleashed on Oyigbo by some criminals.
The criminals had hijacked the peaceful, youth driven, national consciousness #EndSARS protests across the country, to propagate a myopic and secessionist agenda.
They crossed the line of civility and responsible agitation, which had hallmarked the #EndSARS protests, by killing six soldiers and four policemen, stealing their guns, burning down all the police stations and courts in the community and visiting a reign of unprovoked terror and widespread intimidation on Oyigbo residents and this posed a real threat to the peace and security of the area.
They even proceeded to  instruct some of their members in Port Harcourt to replicate the  carnage unleashed on Oyigbo.
This was fortunately repelled by the law enforcement agencies to avert what would potentially have snowballed into a full blown crisis, with reprisal attacks on virtually all fronts in Rivers State.
The Rivers State Security Council swiftly  imposed a comprehensive curfew on Oyigbo and the other flashpoints in the state where breaches of peace and signs of wanton destruction had reared their ugly heads and mandated security agencies to fish out the hoodlums and criminals who carried out the gory destruction and killings in Oyigbo.
The military, in its now established modus operandi, also instituted its own independent search and recover operation to track down rifles stolen during the mayhem, ostensibly to forestall any attempts by the culprits to deploy the stolen weapons in nefarious acts.
The stories that emerged in the wake of the military operation, was thus the reason for the historic meeting between Governor Nyesom Wike and the Igbo leaders in Government House, Port Harcourt.
To put the crux of the meeting in its proper context, the Chairman of South East Governors Forum, Governor David Umahi of Ebonyi State, started by saying that the visit was not at the instance of Governor Wike but was initiated by the South East leaders to find out the truth of what transpired in Oyigbo.
Governor Umahi who led the delegation of Ndigbo to Rivers State, said: "We are here to interact with you. We saw a number of things in the social media about Igbos in Oyigbo and as leaders, we put heads together and requested to meet with Governor Wike".
Governor Umahi who spoke after listening to Governor Wike's narration of IPOB's atrocities in Oyigbo, which culminated in the imposition of curfew in the entire local government, said they were in Rivers State to ascertain the veracity of the news circulating in the social media over alleged killing of Igbo people living in the state and according to him, their findings has proved otherwise.
"We can claim here from your own accounts and as your leaders back home, that all what we read in the social media are all lies," the South East Governors Forum chairman declared unequivocally.
The Ebonyi governor who frowned at the extremist impunity and audacity of IPOB in Benue and Rivers State, stated emphatically that: "I find it nauseating that IPOB could go to Benue and Rivers States to hoist its flag and claim the territories belong to the Igbo people. Igbo leadership are opposed to this stance by IPOB."
He then warned Igbos to be wary of IPOB as the group was bent on instigating another civil war that will result in the murder of Igbo people.
"I have lived in Rivers State for quite sometime. My children were born in Rivers State and I can tell you that in all these years there has never been any form of discrimination against us in Rivers State.
"Let us call a spade a spade. Ndi-Igbo have massive investment and infrastructure all over the country and somebody wants to start a war for us so that Igbos will be slaughtered again. Who brings war upon himself?" he asked rhetorically.
Governor Umahi, who revealed that he has investments in Rivers State, urged Igbos living in the state to respect the government and people of Rivers State in order for them to continue to live and do business in the state peacefully. According to him, Ndi-Igbos cannot support any form of criminality.
"Let me tell you something. We Ndi-Igbos do not support any form of criminality so I urge you not to buy into anyone who is a criminal from our side. We feel so free with our host communities and have lived happily with them without any form of discrimination"
Umahi who recalled an incident in his community a few years ago sounded a note of warning: " Soldiers do not tolerate seeing a civilian handling a gun not to talk of stealing their rifle."
In his own comments, Governor Okezie Ikpeazu of Abia State, whose boundary with Rivers State is Oyigbo Local Government Area, stated that it will be unfortunate if the Igbos wage war in Rivers, because that will be like waging war on itself and assured that leaders of the Southeast Region of the country, will continue to work for the safety of Ndi Igbo and all Nigerians wherever they are.
Ikpeazu said the Igbos believe firmly that Governor Wike's leadership would support their businesses to thrive.
According to him, the Igbos could not have asked for a better leader than Governor Wike at this point in history.
He warned Igbos to be wary of the information they get from the social media. Governor Ikpeazu recalled how Aba would have been set ablaze a few years ago when some miscreants posted in the social media that people from a particular ethnic group had invaded the State.
According to him, if not for divine intervention, the fake information would have resulted into an ethnic war.
Writing on his verified  Twitter handle which captured and summarised the parley with Governor Wike, the Abia State Governor described the meeting as successful, saying that his Rivers State counterpart had assured the SouthEast delegation of the security and safety of Igbo businesses, lives and property in Rivers State.
Governor Ikpeazu tweeted: "The meeting between leaders of the South East and the Governor and leaders of Rivers State in Port Harcourt, yesterday was quite successful. We are satisfied with the assurances of Governor Nyesom Wike that Ndi Igbo and their investments in Rivers State are safe. According to Ikpeazu, Wike urged Ndi Igbo to remain law abiding and go about their businesses without fear or anxiety.
"This therefore becomes an auspicious moment to remind our people of our socio-cultural and economic affiliations with our brothers from Rivers State. Ndi Igbo must stick to our age long tradition of hard work, industry and penchant for contributing meaningfully to the development of our host communities.
"It is not in our character to malign and disrupt the peace around the place where we strive for our livelihood! Respect for laws of the land and constituted authority should remain our watchword!
"On our part as leaders of the region, we assure our people that we will continue to pursue the protection of their lives and property wherever they are through constant consultations and dialogues with relevant authorities."
Spokesperson and Eze Ndigbo in Rivers and Bayelsa, Eze Maduagu Ajaele and Lady Regina Uwakwe in their reactions,  commended  Governor Wike for his wide spread  infrastructural development in the state, noting that he had created an enabling environment for Igbo businesses and families to thrive and Igbos have been living peacefully in Rivers State as Governor Wike has always carried the Igbos along.
"Under the administration of Governor Wike, the Igbos have thrived in the state. Also, the Igbos have contributed to the development of the state in many ways. Most edifices in Port Harcourt are owned by the Igbos and other people.
"Wike has made an Igboman, Hon. Emeka Onowu, a commissioner for two times now. We therefore plead with our leaders who have come to know the truth to please advise our Igbo brothers and sisters here in Rivers State to be careful and not to be involved in anything that will constitute an abuse to the hospitality of the host communities," they enthused.
Also speaking, the President-General of Ohanaeze Ndigbo, Chief John Nnia Nwodo, showered encomiums on Governor Nyesom Wike, describing him as a champion of restructuring of Nigeria and a man who loves justice.
He further said he was very elated to hear from Igbo leaders that under the leadership of Governor Wike, Igbo businesses have continued to thrive in Rivers State.
Chief Nwodo, who declared that the meeting had reinforced the existing affinity between Igbos and the people of Niger Delta, also warned that the leadership of Igbos cannot remain aloof while some misguided few who did not experience the brutal reality of the last civil war continue to fan the ember of disunity.
He added that as someone who not only witnessed the civil war but was an officer, there was nothing good about war. Nwodo urged the Igbo community in Rivers State to seek peace.
On her part, Mrs Josephine Anenih appealed to the women to ensure they put their children in check and train them to desist from nefarious activities since they would be the hardest hit if anything goes wrong in the community.
The former Rivers State Governor, Dr Peter Odili lauded the Igbo leaders for the peace initiative and decision to visit Governor Wike and called on all to join hands with the Rivers State Governor to move the state forward.
Dr. Odili, who noted that every governor desires peace to govern and Governor Wike is no exception, stressed that the people of the state have endorsed every measure taken by Governor Wike to ensure lasting peace in the state.
Governor Nyesom Wike had earlier set the tone for the interactive session with Igbo community in Rivers State and the visiting South East leaders delegation at the Government House auditorium, when he stated emphatically that he will be the last person to kill igbos or fight against their interest.
"I can never kill or fight Igbos. I will never kill Igbos. Why would I kill Igbos,? How can people believe that I can send the same soldiers who were brought here to rig the election against me to go and kill Igbos. It is fake news. I have no control over the military.
"What happened was that Rivers State has been very peaceful and suddenly overnight, we woke up to hear that some people had killed six soldiers and four policemen. And to show you that the people who did  these things are criminals, one of the policemen killed was Igbo. So does that make sense?
Governor Wike, who declared that Rivers State will continue to be home to people of the Igbo Ethnic Nationality, said that in the wake of the Oyigbo crisis, people peddled the rumour that he is chasing Igbos out of Rivers State, but this was not true because the state has an enduring relationship with the Igbos.
"Tell your people, Rivers people will continue to live together with Igbos. Don't allow your sons to tell you lies. We don't have any problem with Ndigbo. Rivers state is a place that accommodates everybody and we must continue to accommodate everyone. But you have to obey rules. Don't allow criminals to dictate to you.
"Nobody should give Igbo people a bad name. Igbos are innovative and hardworking. There can't be Nigeria without Igbos. Nobody should take them for granted. But that doesn't mean you must allow criminals to spoil your name.
South East people have very intelligent people that can be leaders in this country. Rivers State will never fight Ndigbo," he assured.
The Rivers State Governor who said he would not wage war on Oyigbo Local Government, which is the Local Government of his Party Chairman, also expressed his appreciation for the support of the Igbo Community.
He added that this was the reason he appointed an Igbo man Commissioner into the State cabinet in his first and second terms.
"If I hate Igbos, I won't appoint your son into my State cabinet. I have a two term Commissioner in my Executive Council from Igbo. He sits on the highest table in the State where he is aware of any key decision of the State. So Igbos are well represented in my government. What is being said is far from the truth," he stated.
Governor Wike said that he was willing to listen to any complaints against him or the government but will not condone criminality.
Other dignitaries who were also present at the meeting were the Deputy Governor of Anambra State, Dr Nkem Okeke, Chief Emmanuel Iwuanyanwu, Deputy Governor of Rivers State, Dr. Mrs. Ipalibo Harry Banigo; former Governor of Rivers State, Sir Celestine Omehia; the Chairman of Rivers State Traditional Rulers Council and Amanayanabo of Opobo, King Dandeson Douglas Jaja, National Chairman of the Peoples Democratic Party, Uche Secondus, among others.
The quest and commitment to ensure that there is peace in Rivers State, is the responsibility of all and sundry who live and do business in every part of the State and Governor Nyesom Ezenwo Wike's firm, determined and pragmatic leadership has ensured that the State continues to enjoy sustainable peace, inspite of the provocations of both sponsored state actors and proscribed groups and interests.
Governor Wike has also made it abundantly clear that he will neither compromise the interest and indivisiblity of Rivers State nor the protection and welfare of Rivers people and it is in recognition of this unwavering pledge that the interactive meeting with the South-East Governors, the leadership of Ohanaeze Ndi-Igbo and the Igbo community in the State at Government House, Port Harcourt, achieves greater significance, especially now that relative peace and calm has returned in Oyigbo.
This meeting, coupled with the earlier parley Governor Wike held with the Hausa, Yoruba and Igbo leaders of the Non-indigenes community in the State, will go a long way to consolidate the collective effort and dedication of all to continue to maintain and sustain the peace in Rivers State.
It was only fitting and quite apt therefore, that after a very honest, boisterous, colourful and forthright meeting, where all sides spoke their minds with great candour and admirable brotherhood, the President General of Ohaneze NdiIgbo, Chief Nnia Nwodo, would break out into this popular Igbo praise chant, reserved and befitting only for leaders and champions, for Governor Wike:
"Wike, Wike, Wike kai gé söö; má önâ jéjé, má önä nä nä, Wike käï gé söö…" loosely translated to mean: "Wike, Wike Wike we will follow, whether he is coming or he is going Wike we will follow…"
The chorus of the song resonated all round the place as it was taken up with lusty gusto and great fervour and enthusiasm, by the impressive crowd that had converged at Government House, Port Harcourt, which rose with one loud, vibrant voice, in standing ovation, to pay glowing tribute to a fearless and courageous leader, a peacemaker and a champion of the people at a time like this.
Nsirim is the Commissioner for Information and Communications, Rivers State.
Paulinus Nsirim

Begging As Means Of Livelihood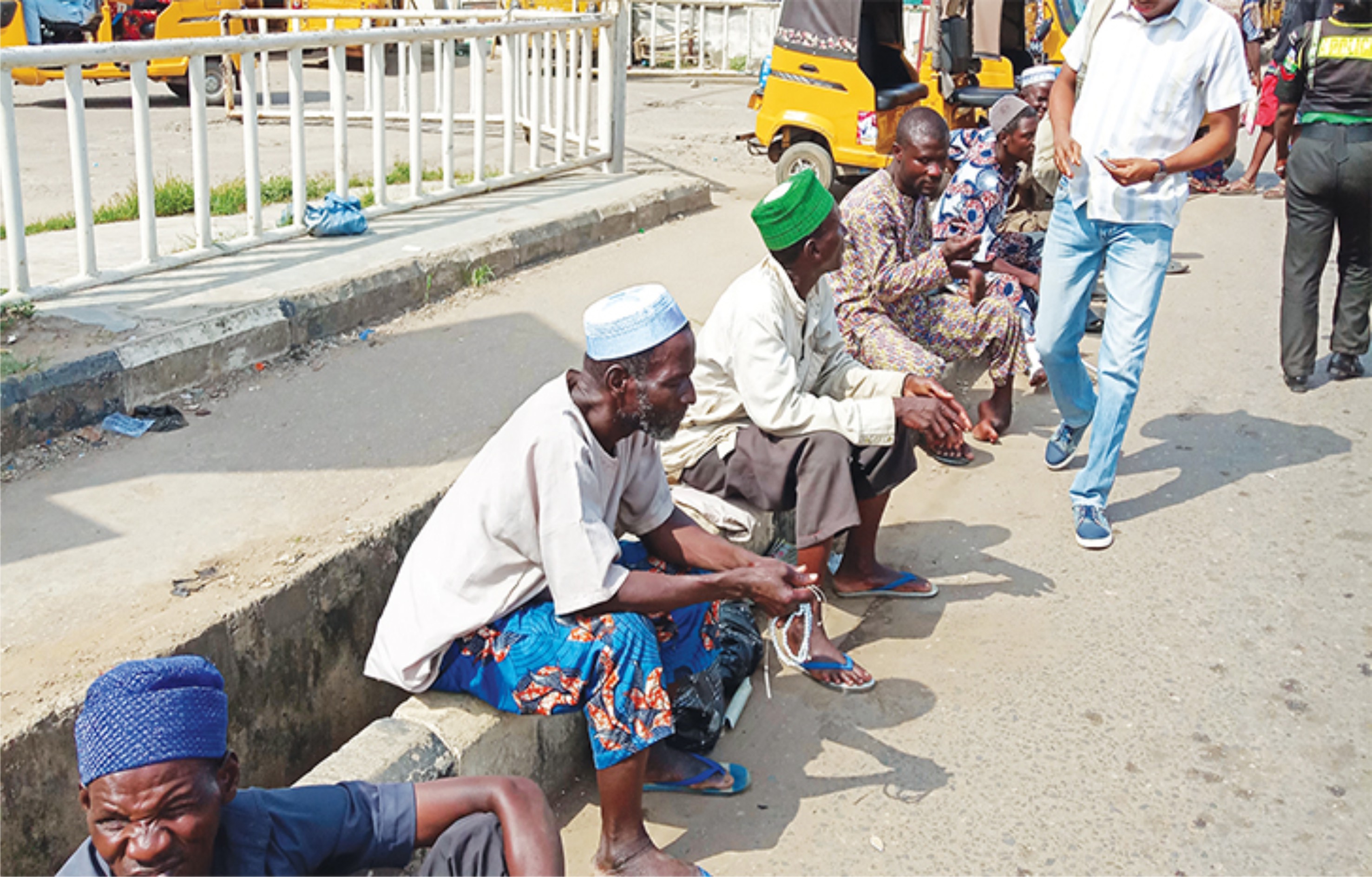 The major fallout of the COVID -19 pandemic is the desperate quest for survival. Various strategies have been deployed by the people to make ends meet.
There is a compelling need for survival at all costs and begging offers to be a way out to ward off hunger and discomfort. Both the able and disabled, the sane and insane, and plain lazy people now involve in begging as a way of life.
Port Harcourt and its environs are crammed with different types of beggars. As part of measures of perfecting the acts of begging, some able-bodied people now bring their deformed relatives from the village to the city to beg while they play the roles of guards along the high ways.
They approach motorists and other passers-by on behalf of the invalids whose pathetic situations are expected to draw deserving sympathy to attract alms.
Perhaps, they use the proceeds from the begging for their own upkeep and that of the invalids. There is another set of corporate beggars who dress smartly and stand at strategic positions in the city, soliciting for transport fare from passers-by but use the money for their upkeep.
The concept seems absurd but it is a way of life, a regular chain of activity designed to keep body and soul together. This class of beggars are very clever and always on the alert.
When it becomes obvious that their tricks are about to be exposed, they move to another location where their faces are relatively new. They are very calculative in their deception.
Some beggars also disguise as deaf and dumb, or feign themselves as having deep festering wounds to make themselves incapacitated enough to attract sympathies. They cover particular parts of their bodies with copious cotton wool soaked with red colours to trick the public into the illusion that they are indisposed and make their gimmicks look real and believable. There are also an intruding band of foreigners with children who throng our cities hibernating under the dark covers of the cities and sending their children out to beg for alms, the barefooted, hair tangled, vulnerable children roam the streets for alms to feed their families.
They cling to passers-by and refuse to depart unless something exchanges hands. The children sing songs of adulation to the expectant giver and are either given the alms or are simply rebuffed while their docile parents watch from a safe distance with calm and ease, yet, cautiously, only calling the attention of the begging children when the encounter becomes unproductive or for fear that the children could be spirited away. But there is always an unusual boldness on the part of the children.
There are also some groups of women and children that cluster around strategic locations in the city with their bowls which serve them in dual capacity: alms begging and eating of their improvised meals. They cuddle together in their poodle with lines of strain and fatigue etched on their faces, yet, there is no iota of disaffection among them.
Their sordid conditions expose the negligence or sheer indifference of the authorities to social welfare planning and border surveillance which allow the influx of majority of the beggars who are foreigners. The streets are also besieged with individuals using the names of non- existing orphanages and charity homes to beg for alms. They stand at strategic positions and intimate their potential benefactors on the need to contribute to charity and they display T-shirts with vague descriptions of their objectives to gain attention.
Interestingly, there is another emerging class of beggars in town which can best be classified as the soul mate beggars.
Gaunt, glassy-eyed and passionless, they crouch in the heat straggling behind one another in a single file, hungry and diseased. Their destination is mostly in the cities were they scout around for alms, attracting sympathies as well as the odiom of the teeming residents. Their true identities are relatively unknown and their emotional stability is in clear doubt. They conjure images of mental maladjustment and emotional imbalance. Their freakish behaviours expose every clue to the defence of their sanity. They are soul mates united in their zeal and determination to keep body and soul together through begging as a way of life.
In their apparent sense of physical and psychological discomfiture, they devise measures of appealing to their benefactors. Their leader, a tattered muscular man with overgrown hair, directs them on their city prowls. Like a club of men and women of emotional imbalance, they trudge on in an exhibitionist orgy, dancing to the tunes of the metals in their hands which also serve as containers to collect the alms.
Their improvised musical instruments, emit stacoco sounds in monotonous rhythm. They move around to shops and business premises where they linger for a while as the leader puts forth the container to the expected giver until he or she complies. If there is no positive response from the expected giver, they do not protest but make a U- turn and randomly approach other passers-by or simply move on playing their music.
The soul mate beggars comprise a mixture of men and women including teenagers. They are haggardly dressed and some of them look like drug addicts that have metamorphosed into full blown lunatics. Some appear like escapee inmates from psychiatric homes while some look like people coming out newly from prison to seek rehabilitation. Some might as well be people who migrate from various communities and neighbouring states out of frustration into the city of Port Harcourt in search of better living conditions but are further confronted with failed expectations.
Apart from those that manifest obvious signs of mental derangement, there are some persons who seem to be psychologically twisted by poverty and harsh economic realities without any option than to join the club of beggars. The physical discomfiture of the mendicants adds to their pitiable plights and portrays them as a brotherhood battling to sustain the tempo of their newly found fraternity. Their line of business exists strictly on public discretion and benevolence.
Another enigmatic posture of the new beggars club is how they convene for a day's expedition. They vaguely settle in shacks at different locations in Port Harcourt but easily converge in their numbers at business time. There seems to be mystery behind their mode of operation which draws them together in an inexplicable way. Many believe that the beggars act under the hypnotism of some greedy business merchants to whom they make returns from their begging sprees. This may as well account for why some people especially shop owners and other private business operators refuse to give alms to the soul mate beggars. They fear that their businesses will liquidate as the money given to the beggars will fizzle away the ones they already have in custody.
Government and stakeholders' intervention is needed to rekindle hope and foster rehabilitation for this particular class of beggars rather than making them more vulnerable to grave dangers.
Taneh Beemene

Wike's 5,000 Civil Service Jobs: A Strategic Masterstroke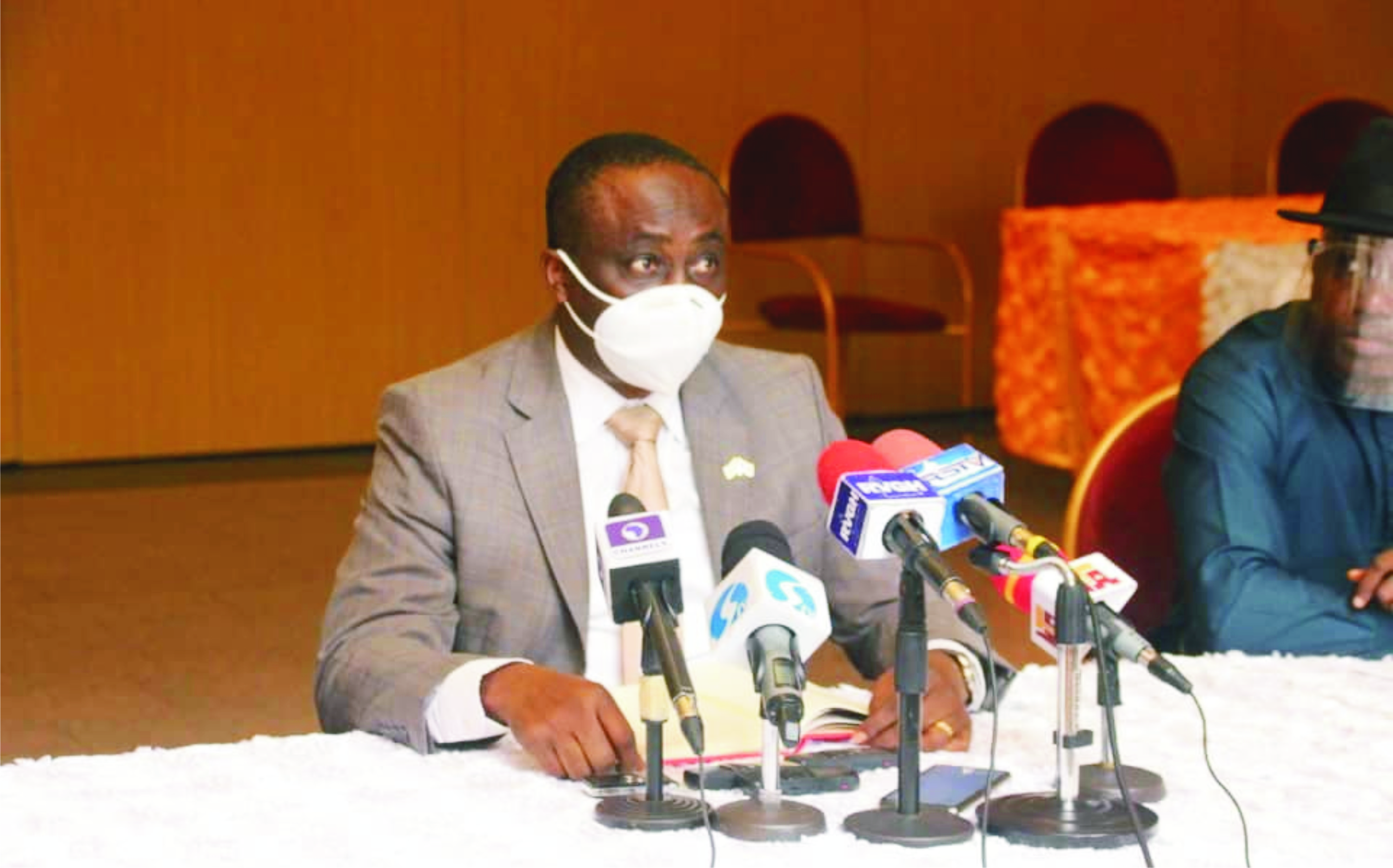 Good times are here again for the Youths of Rivers State as the State Government is poised to employ 5, 000 youths into the State Civil Service.
This good news was announced by Governor Nyesom Wike, in a state-wide broadcast to Rivers people on Wednesday, October 28, 2020.
The Governor said: "I have by the decision of the State Executive Council today, directed the Rivers State Civil Service Commission to take immediate steps to employ 5, 000 youths into teaching and other career positions in the State's Civil Service as an immediate measure to reduce the level of youth unemployment."
Governor Wike, who noted that the country's worsening economic situation has wreaked untold hardship, frustration and hopelessness on the unemployed youth population, however assured them of his administration's commitment to intensify efforts urgently to improve the State's economy, create jobs and economic opportunities and ultimately improve the living conditions and wellbeing of Rivers people, especially the youths.
"In addition, we shall also continue to support our youth to acquire relevant skills or take up opportunities in small and medium scale enterprises to become self-employed and employers of labour," he stated.
Recalling the recent #EndSARS protests across the country, which unfortunately turned ugly in some states, Governor Wike hailed Rivers Youths for their display of great maturity, orderliness in procession, resistance to overtures from anti-progressive enemies of the State and an unshakable determination and resolve to make their voices heard without violence, destruction and casualties.
"I wish to appreciate our youths and thank them for maintaining their cool and not yielding to the temptation to join the fray of violence and destruction that enveloped parts of our country," the Governor said.
The Governor's state broadcast was a re-affirmation of the approval given by the State Executive Council during its meeting on Wednesday, October 28, 2020, presided over by Governor Wike, which had earlier been announced by the State Commissioner for Employment Generation and Empowerment, Mr Sylvanus Nwankwo, in a Press Conference.
Briefing journalists after the meeting, Mr Nwankwo shed more light on the modalities of the employments, stating in particular that the youths must not be more than 35 years of age in order to be eligible for the employment and adding that there are already existing vacancies in the civil service needing Teachers, Engineers, Lawyers, Medical Doctors, Technicians and other fields of profession that these youths will fill once they meet the eligibility criteria.
The import of this wonderful news is quite amazing, especially when placed against the debilitating unemployment situation in the country and the dwindling fortunes of the national economy which Governor Wike alluded to in his statewide broadcast.
There is no doubt that a vast majority of Nigerians, especially the teeming youth population, have already concluded that 2020 is a year to forget in a hurry. The hopes and great expectations which the new year promised, were systematically dashed and eroded as the weeks and months were overtaken and swallowed in the darkness and uncertainty of the COVID-19 outbreak; a global pandemic which dislocated our normal existence and shut down the economy without any prior warning.
The #EndSARS protests broke out in the land, just when it appeared we were gradually flattening the Coronavirus curve and the destruction and carnage it has left in its wake across the country, has definitely added extra burden on rebuilding efforts which the fragile economy was beginning to muster in the COVID-19 new normal.
It is therefore against this bleak landscape that the Rivers State Government is providing 5, 000 jobs in the State Civil Service for Rivers Youths.
This is indeed quite impressive and commendable because, to employ 5, 000 youths in a time of pandemic, like the COVID-19 we are still grappling with, is a clear sign that the Governor Wike administration is one that has the interest and welfare of Rivers youth at heart.
This is even more heart-warming, especially in the present reality that while many States are still struggling to pay the new minimum wage and some are even downsizing their workforce to meet up with workers' emoluments, the Rivers State Government and organised Labour reached a mutually satisfactory agreement, which was collectively accepted and endorsed by happy Rivers workers, who have already started enjoying the consequential adjustments.
Of course, more joy and happiness is coming the way of Rivers workers and residents from next week, as Civil servants on grade levels 1 to 10, who have been at home because of COVID-19 pandemic lockdown, are to resume work on Monday, November 2, 2020.
Similarly, bars that have been closed down since COVID-19 lockdown are to open too, but night clubs will however remain closed for now, for recent obvious reasons.
Back to the exciting news of the 5, 000 jobs. The greater significance of this action is that the youths which the State Government is going to employ, are going to be employed for life, as the beauty of these jobs is that they will be in specific Ministries, Departments and Agencies (MDAs), operating with extant laws, where entry level qualifications and the age eligibility status are clearly spelt out.
It is a known fact that successive administrations in the State have come under heavy criticism for offering only the ad-hoc, manifestly thuggish and highly oppressive and intimidating "Taskforce" employment to youths over the years, but these 5, 000 jobs are for youths with certified qualifications in the specific fields of professional expertise which the Ministries represent.
Governor Wike has also pledged that the administration will continue to support Rivers youth to acquire relevant skills and provide entrepreneurial platforms for opportunities in small and medium scale enterprises and it is quite instructive to note that for arguably the first time in the history of Rivers State, the government heard the cries of the people and those 'Task Forces' which had harassed and literally turned the lives of ordinary Rivers men and women eking out a living for themselves and families, into a living hell, have all been dissolved and disbanded.
The Governor has also pledged to train the next set of Rivers youths who will subsequently be engaged into the reconstituted taskforces, which will be more orderly, regulated, civil and humane in the discharge of their responsibilities to Rivers people.
The decision to employ 5, 000 Rivers youths into the State Civil Service is even more awesome when one realises that this is coming at the same time when the legacy flyovers, the link roads and bridges across the communities as well as other outstanding infrastructural projects are nearing completion and commissioning. In fact, the Rebisi Flyover is scheduled to be commissioned on November 7, 2020 by the Minister of Works, Babatude Raji Fashola.
In addition, the Real Madrid Academy has already commenced with job advertisements for the massive recruitment of suitably qualified teaching and non teaching personnel in all the regular subjects, as well as Nurses, Gardeners, Security and messengers.
The $12million Rivers State Cassava Processing Company is already primed to create not less than 3, 000 jobs, with hundreds of micro and small businesses sprouting on the sidelines and with the concessioning of the already listed Rivers State farms and other state owned assets set to swing into full gear with the flattening of the COVID-19 curve and the gradual opening up of the economic space, it will be jobs galore in Rivers State going forward. Governor Wike is a promise keeper and he is keeping his promise to Rivers people.
All these have been conceptualised and achieved because, despite the notable distractions, the subversive obstacles and the deliberate attempts to sabotage and strangulate some critical revenue generating sources for the State, Governor Wike has continued to deliver a master class of firm, committed, pragmatic and courageous leadership in the last five years. He has made the welfare and interest of Rivers State and especially Rivers youths the number one priority of his administration and Rivers people know and love him for that.
"Mr Projects", the people's Governor is not only working round the clock to deliver on his promises to Rivers people, the new slogan in town now is that: "Wike is working and winning in Rivers State and beyond."
The Chairman of National Youth Council of Nigeria, Rivers State and South-South zone, Ambassador Ihunwo Chijioke, summed it up with these words: "Rivers youths will now have a sense of inclusiveness in Governor Wike's administration as he has demonstrated and reaffirmed that he is a youth friendly Governor.
"I never doubted the Governor when he said, during his campaign, that the youths will be his priority in this administration.
"I commend the Governor for his commitment and focus towards the affairs of Rivers State youths, while attending to the needs of other sectors. Rather than play politics with youth issues, or pay lip service to our plight, he came out openly to attend to us.
"Our youths should continue to support Governor Wike by embracing peace and be law abiding. Development can only come in an environment where there is peace," he added.
Nsirim, the Rivers State Commissioner for Information and Communications, wrote this piece from Port Harcourt.
Paulinus Nsirim