Tension In B'Haram, ISWAP As Commanders Turn Against Shekau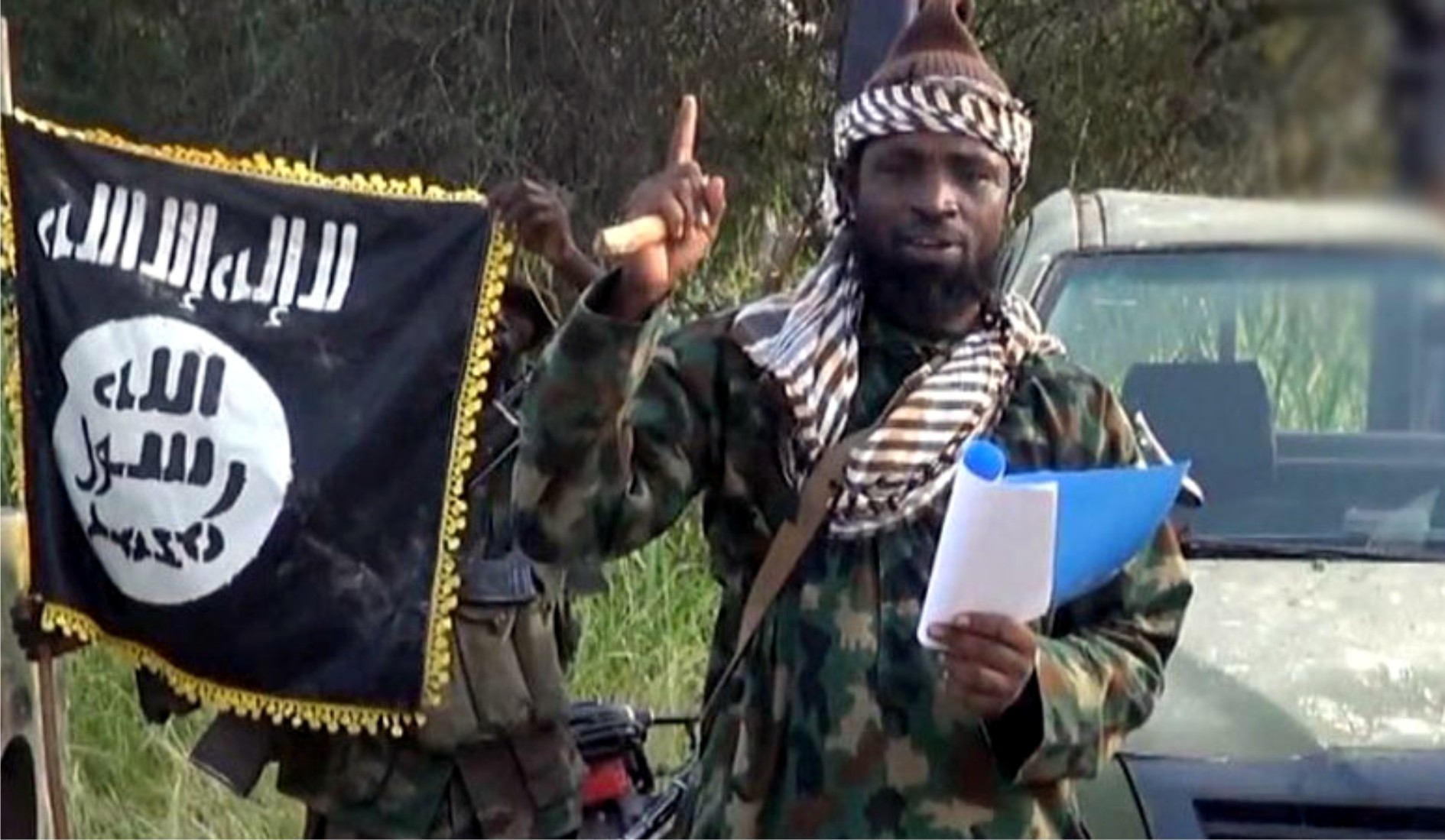 There is brewing tension among the hierarchy of the Boko Haram and the Islamic State in West African Province (ISWAP), the two major terror groups operating in the North-East, it has been reliably gathered.
A reliable source close to some of the repented Boko Haram commanders, said that there is a major plot to execute the Boko Haram leader, Abubakar Shakau, over growing mistrust and struggle for supremacy.
According to the source, who craved anonymity, many of the Boko Haram and ISWAP commanders have been killed as a result of infighting among the insurgents.
It was gathered that fresh crisis hit the terrorists' camps after the extermination of Muhammad Shuwa, Abu – Mossad Albarnawee and Baa Idirisa on February 9, 2020.
The death of these two top commanders, the source said has deepened the suspicion and distrust in Shekau's camp.
He disclosed further that most of Shakau's key commanders and fighters had deserted him and are secretly planning to execute him.
According to the source, "key commanders under the leadership of Mallam Bakura have been constantly planning to kill Shekau because of his high handedness, erratic disposition, mental imbalance and non-adherence to pristine Islamic tenets or the original BHTs' doctrine and Ideology.
"They further accused him of serial clandestine killings of some terrorists' commanders that he viewed as threats to his despotic leadership. Also it was revealed that Shekau has uncontrollable mad desire for women including his fellow jihadists' women and daughters".
All these the source said have "increasingly alienated him from some of his high profile commanders that are now surreptitiously planning to eliminate him. It is just a matter of time that Shekau will be no more.
The source added that "the latest information from though yet to be confirmed is that Shekau has been eliminated by his detractors who are averse to his inordinate lust for raping women and under aged girls including those married to his fellow jihadists fighters. His penchant for the use of girl-child for suicide bombings has been a great issue of concern in the terrorists' camp.
"The major point of disagreement between the two camps lies in what a source described as anti-Islamic activities and indiscriminate killing of people whether Moslem or Christians, children or adults, including raping women who are married or unmarried.
"These problems are compounded because of the increasing operational activities of Nigerian troops and the Multinational Joint Task Force in Northern Borno State".
However, no fewer than eight Boko Haram fighters and their family members, including six women and eight children have surrendered to troops of 152 Task Force Battalion deployed at Banki Town in Bama Council Area of Borno State during clearance operations by troops.
The surrendered terrorists, according to a statement by the Nigerian Army Operations Media Coordinator, Col Aminu Iliyasu, yesterday, include Tija Bo Isa, Ba Amodu Aba Kaka, Modu Zantalami, Malam Zantalami and Bakura Aba Kaka (Boko Haram logistics supplier).
Others were Bulama Modu Zantalami, Abukar Izahi and Bana Katum.
"During preliminary interrogation, the surrendered terrorists regretted their involvement in the dastardly acts of killing and abduction of innocent people as well as attacks on security agencies.
"They equally disclosed that their leadership has been in disarray for the past four months since the renewed offensive actions by the troops against their enclaves leading to high casualties on their foot soldiers amidst serious dislocation of their command structures.
"They further disclosed that many of their erstwhile colleagues are wandering in the forest and willing to give up their unholy adventure but are afraid of being killed by the security agencies. They therefore call on them to take the bold decision and surrender to any Nigerian Army unit closest to them as the safety of their lives are guaranteed", the statement read in part.
"Troops of 5 Brigade Mobile Strike Team in conjunction with Chief of Army Staff Intervention Battalion II and elements of 145 Battalion (Main) also rescued 126 Boko Haram captives while conducting clearance operations within the Gudumbali general area in Guzamala LGA of Borno State. The rescued victims comprised of 36 adult males, 36 adult females and 54 children.
"In a related development, troops of 707 Special Forces Brigade rescued 17 Boko Haram captives comprising six adult males, six adult females and five children".
According to the statement, all rescued victims were evacuated and handed over to Internally Displaced Persons Camp officials.
It added further that, "in a separate development on the same day, February 21, 2020, the combined troops of 19 Brigade, 127 and 130 Battalions in conjunction with Army Headquarters Strike Group conducted a massive clearance operation along Mile 4 – Cross Kauwa – Tukul Village – Daban Shata all in Kukawa LGA of Borno State.
"Troops made contact with some marauding Boko Haram criminals along a River Bank at Daban Shata. After a brief encounter, one Boko Haram criminal was neutralized while two others were captured alive by the gallant troops. Additionally, seven AK-47 rifle magazines, two bandoliers, one camel bag, one military waist belt and a sample of receipt were recovered. Preliminary investigation revealed that one of the captured insurgents is the Amir (a high ranking member of Boko Haram) of Daban Shata.
"Relatedly, on the same February 21, 2020, the combined troops of 29 Task Force Brigade, 273 Tank Battalion, 156 Task Force Battalion, Army Super Camp 4 and elements of 7 Division Garrison also conducted a robust clearance operation to Lambuwa, Abbusuri, Bamti, Malumti, Goni-Kanuburi and Sheworam all in Konduga LGA of Borno State. At Lambuwa, troops conducted a snap Cordon and Search Operation and arrested three suspected Boko Haram criminals with one of them bearing the name of Modu Solum (a high profile Boko Haram member and logistics supplier). However, further profiling is ongoing to ascertain the suspects' real identities".
Meanwhile, "in a similar vein, on February 23, 2020, troops of 231 Battalion and 331 Artillery Regiment in conjunction with elements of Borno State vigilantes arrested seven notorious Boko Haram/Islamic State's West Africa Province logistics suppliers at Maina Hari Check Point in Biu LGA of Borno State. The arrested suspects include: Mohammed Abba, Bukar Usman, Chulum Adam, Adam Alhaji Jidda, Ahmed Abba, Jidda Abdullahi and Modu Amadu. The suspects are currently in troops' custody giving useful information.
"In another development, on February 17, 2020, vigilant troops of 271 Tank Battalion of Operation Lafiya Dole deployed at Jada Check Point in Jada LGA of Adamawa State intercepted 2 Boko Haram Logistics Suppliers namely; Sani Audu and Bana Abba in a Toyota Starlet car conveying large quantities of anti-biotics, sex enhancing and other illicit drugs and a Dane gun (concealed in the vehicle apartment) meant to be supplied to the criminal terrorists".
Meanwhile, relentless and brutal attacks by the Nigerian military against the Boko Haram insurgents and their ally in the Islamic State in West Africa (ISWAP) have forced the terrorists to change their pattern of an indiscriminate onslaught on Nigerians and to focus on Christians and churches, Minister of Information, Alhaji Lai Mohammed has said.
The minister, who addressed a press conference in Abuja, yesterday, insisted that the unceasing pounding of the terrorists and their allies by the military had forced them to lose territories they once occupied, collected taxes and installing and deposing emirs.
Mohammed said: "Recall that Boko Haram insurgents didn't use to discriminate between Christians and Muslims when they carried out their attacks in the past. Churches and mosques, Christians and Muslims were attacked without discrimination.

COVID-19: Churches Witness Low Turnout On Palm Sunday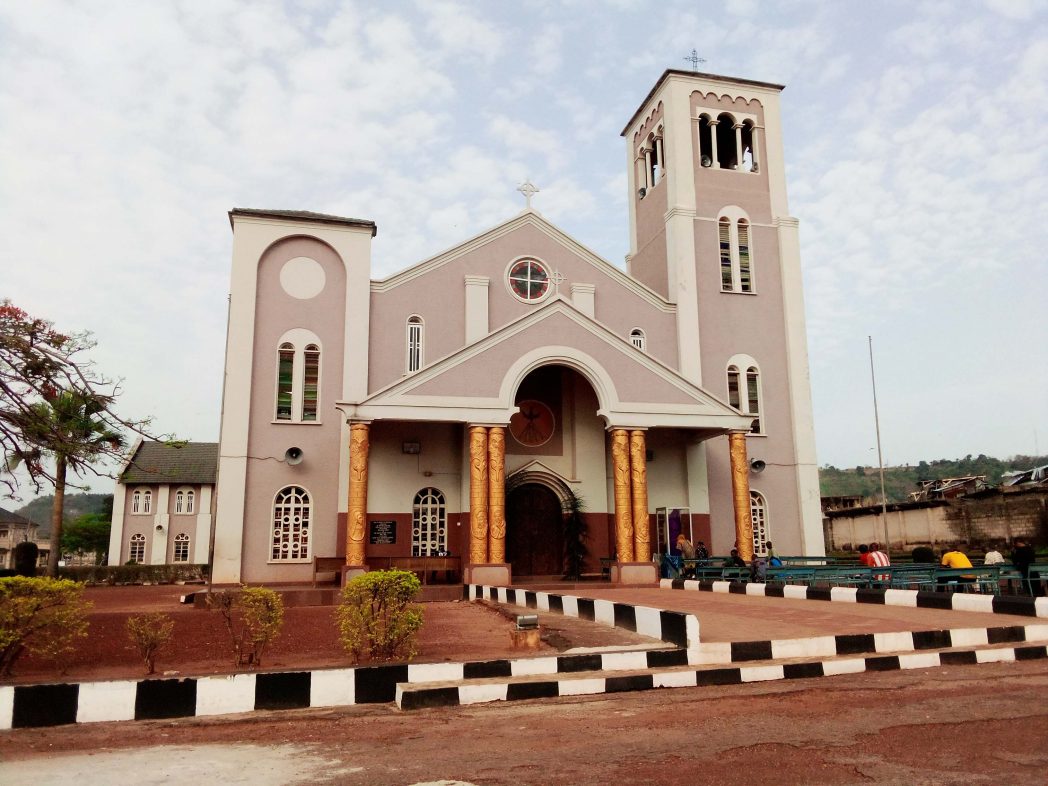 Many churches witnessed low worshippers for the Palm Sunday service in Awka, the Anambra State capital, with most of them visited maintaining the required social distancing of no less than two meters for safety.
Across the state, most worship houses were monitored by priests on adherence to government directive while others worshipped online.
At St Peter's Catholic Church, Nkwelle-Awka, worshipers attended the 6am service maintaining social distancing.
At St Faith's Anglican Cathedral, a priest who preferred anonymity, was seen ensuring that worshipers used the hand sanitiser placed at the entrance of the church.
"All I am here to do is to make sure that everyone that comes here washes their hands and use this sanitiser," he said.
At Dominion Chapel, Awka, fewer worshipers were seen entering the church devoid of the large turnout usually witnessed.
A worshipper, Anthony Eigbe, told newsmen that the low turnout was deliberate.
"Proper spacing of about two meters necessitated the low turnout for us not to go contrary to government directive.
Bishop Paulinus Ezeokafor of Awka Diocese of the Catholic Church, conducted the Palm Sunday service live on Anambra Broadcasting Service TV and radio stations for its numerous members to follow from their respective homes.
Similarly, Christians in parts of Kaduna State marked this year's Palm Sunday in their homes because of the imposed curfew by the state government over the Coronavirus (COVID-19) pandemic.
Most churches in the state capital, including Barnawa, High Cost, Television, Romi, Sabo and Trikaniya, have remained closed in compliance with the government directive, while the residents marked services in their respective homes.
Pastor Femi Folorunsho of the Devine Life Church in Sabo told newsmen that the prevailing circumstances necessitated the need for everyone to observe self-isolation.
"We told our members to observe services in their homes knowing that God accepts worship irrespective of location," he said.
Also, Rev. Fr. Christopher of St. Christopher's Church at Romi, said specific prayers to mark the Holy Week and the Palm Sunday had been transmitted electronically to all Catholics while instructions stipulated compliance with government directive.
"Catholics all over the world will remain in their houses and mark the Palm Sunday as well as offer prayers for the healing of the Earth," he said.
A resident of Barnawa area, Mr Thomas Ajiya, said considering the spike in COVID-19 cases in the state and the nation, it was only expedient that Christians mark the celebration of any kind at home.
"Bible says our bodies are the Temple of the Lord, as such, one must not have to be at the church building before God hears your prayers.

IPPIS: VCs Behind ASUU's Opposition, FG Alleges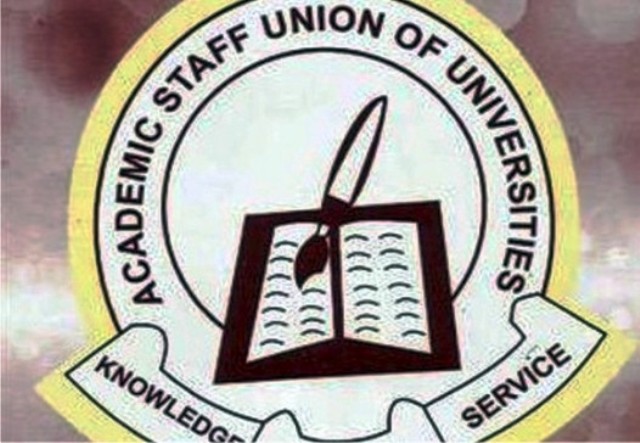 The Federal Government has accused vice-chancellors of public universities of being behind Academic Staff Union of Universities (ASUU) action opposing the implementation of Integrated Payroll and Personnel Information System (IPPIS) in universities.
The government which likened ASUU's opposition to the scheme as "Voice of Jacob and hand of Esau", insisted that university lecturers were mere frontrunners for the vice-chancellors, who it said, wanted to thwart the implementation of the scheme in the university to cover up their age-long fraud.
But the government vowed that it was pressing ahead with the implementation of the scheme in the universities no matter the opposition by the university lecturers, saying time was up for their sponsors to be exposed through the system.
It claimed that it had uncovered monumental fraud in the employment of university staff by the vice-chancellors, saying it was computing the records to take necessary action.
The development, it said, necessitated its insistence that implementation of the IPPIS scheme must cover the university system contrary to strong resistance by ASUU.
The government, which claimed it had in its ongoing investigation, uncovered fraud where the university heads injected fictitious names of employees in the employment registers of their various institutions and used the same to draw money from it for long, expressed optimism that more than half of the nation's public universities' vice-chancellors would be found wanting in the act when the exercise is wrapped up.
"University vice-chancellors are behind this staunch opposition to the implementation of IPPIS scheme in universities. ASUU is just being used because they feel that as a strong union in the university, they are the only body that can stop the government from taking the programme into the university system," a top management staff of the Federal Ministry of Education, said.
But he preferred his identity in secrecy because according to him, he was not given the mandate to go public on the issue.
"You think university lecturers would just ordinarily come out like that to oppose government's mode of payment? What is their own? After all, they are mere employees of government," he said.
He spoke further: "Vice-chancellors over the years have been engaging in employment rackets. All these years, they were just presenting the lists of their staff without government verifying the authenticity or otherwise. The IPPIS is about exposing them and they know the implications and that is why they are using lecturers to stop it so they can continue their old ways.
"But as a government, we are resolved to push ahead to the success of the scheme in the nation's ivory towers no matter the position of ASUU and half of the vice-chancellors will not escape punishment," he vowed.
All efforts made to get the reaction of ASUU failed as its President, Prof Biodun Ogunyemi, neither picked calls made to his known mobile lines nor responded to a text message sent.
It would be recalled that the Permanent Secretary, Ministry of Education, Sonny Echono, had recent alleged massive corruption in the nation's public varsities.
Echono said ASUU's opposition to the IPPIS, was to cover the fraud being perpetrated in the universities, vowing that the government would not succumb to pressures from any quarter to drop implementation of the scheme in universities.
He had said: "I can tell you, there is massive fraud going on there. There is hardly any university that is an exception. We will not have the record for state universities but you can imagine if it is a pattern.
"It is not unique to universities, before IPPIS we were having similar problems in the public service.
"People will tell you, I have 1,000 staff but in real terms is only 500 that you have. In fact, when we now migrate to IPPIS, you are journalists, you should know that there were so many secret recruitment just to see how to put their names because of the gap.
"If you have been claiming 1,000 and you have only 500 names somebody would look at it and say where are these millions going to every year. Many have not been able to fill all the gaps because they also have some challenges.
"If you recruit somebody today, you cannot put him on the nominal roll two years ago. So if you ask them for the nominal roll three years ago, there are two things you can do, is either you give us the correct thing which will show that you didn't have them or you go and put fake names there now and tell us that those people were there before but they left. And if you go and put fake people, this can be verified.
"The system check by the ICPC was launched by the President and it is in the public knowledge. In the report, they mentioned Constituency projects in National Assembly as a major source of fraud but our own it is the payroll system and Internally Generated Revenue (IGR) in universities."

Three Nigerians Die Of COVID-19 In US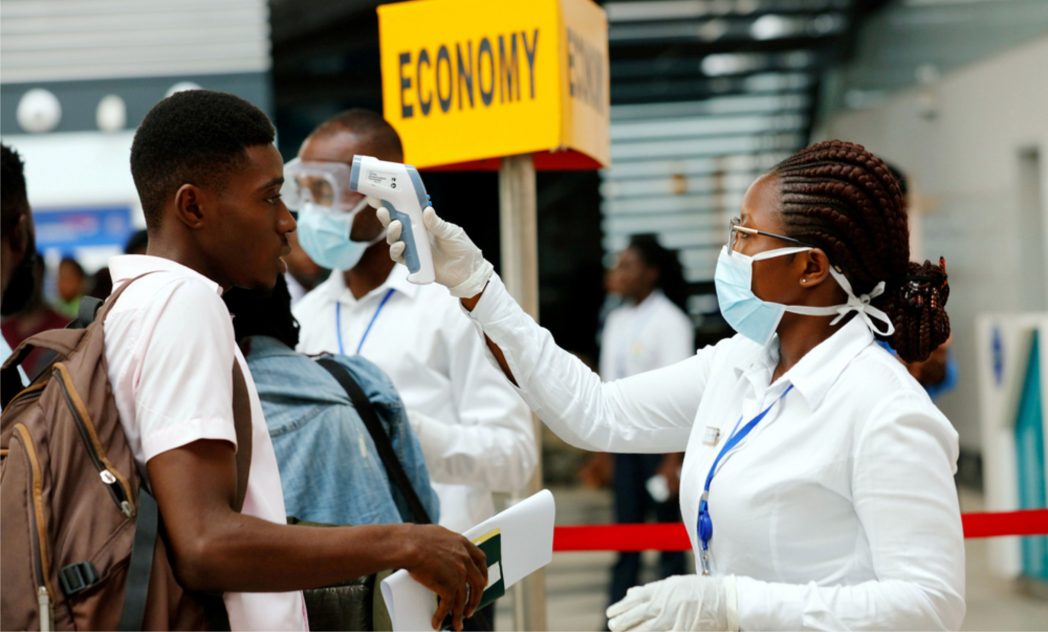 The Consul General of Nigeria in New York, Mr Benaoyagha Okoyen, has confirmed the death of three Nigerians from the coronavirus disease (COVID-19) in the United States.
Okoyen made the announcement in a statement in New York on Saturday evening.
He said one of them, a doctor from Abia, contracted the virus while on duty in New York, the epicentre of the pandemic in the U.S.
The envoy identified the second person as 25-year-old Bassey Offiong, a final year Chemical Engineering student of Western Michigan University whose case has been reported by the Nigerian media.
Okoyen said: "It is regrettable to announce that three Nigerians have died of COVID-19 in the United States of America.
"The first case was a 60-year-old lady, Hajia Laila Abubakar Ali of Kano descent, who died on March 25, while receiving treatment at the Lincoln Hospital in the Bronx, New York.
"Secondly, 25-year-old Bassey Offiong from Calabar, a final year Chemical Engineering student of Western Michigan University, Kalamazoo, died on Saturday, March 28, at Beaumont Hospital in Royal Oak.
"Unfortunately, the last case was a medical practitioner, Dr Caleb Anya, from Ohafia in Abia State.
"He died while rendering service to humanity on the forefront of the battle against the COVID-19 pandemic in New York on April 1.
"On behalf of the Consulate General of Nigeria in New York, I wish to extend our condolences to the families of the deceased Nigerians in this tragic circumstance.''
The consul general saluted the sacrifice of medical personnel and other essential workers risking their lives on the frontline to save others.
"We are particularly very proud of Nigerian medical professionals in the USA who form part of the incredible workforce in the service of humanity at this time,'' he added.