Wike Seeks Oshiomhole's Sack Over Diri's Swearing-In As Bayelsa Gov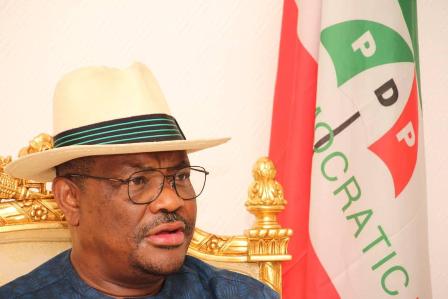 The Rivers State Governor, Chief Nyesom Wike has explained that the embattled National Chairman of the All Progressives Congress (APC), Comrade Adams Oshiomhole and his associates came from a background of armed robbery to steal the mandate of Rivers people, but were strongly resisted, hence Oshiomhole's bitterness towards Rivers State.
Wike, who stated that he was not a violent politician, emphasised that under no circumstances would Rivers people allow Oshiomhole and his associates to temper with Rivers mandate.
The Rivers State governor called for the resignation of Adams Oshiomhole in view of his failure to stop the inauguration of Bayelsa State Governor, Senator Douye Diri, as he boasted.
He spoke in an interview at the Government House, Port Harcourt, last Saturday.
Wike said: "This is a country where you see people who do not have character, today, they sing a song, tomorrow, they sing another song. I think Oshiomhole as the national chairman of the All Progressives Congress (APC) is not a character that anybody should associate with.
"First of all, I have never been violent and I will never be violent. However, when you see an armed robber come to your house, will you plead with the armed robber, and say, please, I beg you, leave my house. People think that armed robbers are only those who cart away people's money. The worst form of armed robbery is when you steal people's mandate, just like what Oshiomhole is noted for.
"He thinks because he's in the ruling party, he can use security to steal the mandate of the people. He was taught a lesson, a bitter lesson, and I want to repeat, if you come to steal our mandate, the people will respond accordingly. They will oppose your stealing of their mandate, and so, Oshiomhole thinks that because he is in the ruling party, nobody should say anything or do anything. Stealing is not only when you go to rob a bank. The worse form of armed robbery is when you steal the mandate of the people."
Wike described Oshiomhole as a politician without character, noting that the APC national chairman was always driven by survival instincts.
He stated that Oshiomhole cannot lay claim to having canvassed for one man, one vote because he was not practising the philosophy.
The governor noted that he stopped attending the National Economic Council (NEC) meeting because Oshiomhole turned it into a forum to bash former President, Dr Goodluck Jonathan, when he had gone to praise Jonathan at Aso Villa for ensuring credible elections.
"When Jonathan made sure the election was free and fair, Oshiomhole came to the Villa and thanked Jonathan. When Jonathan left office, one of the reasons why I don't go to NEC meeting is because of Oshiomhole. When he was a member, when Jonathan left, there was no day at the NEC meeting Oshiomhole will not bring Jonathan down. Meanwhile, that was the same man Oshiomhole went to praise for allowing one-man, one-vote. But when the man left, Oshiomhole changed. That is his character," he added.
Wike said that Oshiomhole became governor through questionable means, emphasising that the questionable emergence of Oshiomhole led to constitutional amendment for governorship matters to terminate at the Supreme Court.
He said: "Nigerians know one matter that led to the amendment of the Electoral Act, where governorship election has to go to the Supreme Court is because of the Oshiomhole matter. So, he cannot come out and say he was clean in terms of electoral process. That will be very bad.
"Oshiomhole said he fought godfatherism and the same time he wants to install himself as a godfather in Edo State. Why is he fighting Obaseki? It is because the man doesn't take instruction from him. He preaches what he doesn't practice."
The Rivers State governor maintained that Oshiomhole lacks the powers to challenge the pronouncement of the Supreme Court.
Wike said that Oshiomhole's comments questioning his membership of the Peoples Democratic Party (PDP) were the unintelligent talk of an illiterate, and declared that he was a strong and unrepentant member of the PDP.
He said the fact that he speaks out his mind at all times does not mean that his membership of PDP was in doubt.
The governor said that he was not at the same level with Oshiomhole, noting that what Oshiomhole was doing was to regain the confidence of APC governors and leaders.
He said: "I will not be a member of their party, I have always been a member of PDP, and they know that. Oshiomhole knows that his party did not even score up to 25 per cent in my state. He cannot tell me that. There is a saying in my place: 'Somebody who has nothing to say, he says see how you are'. So, Oshiomhole has nothing to say about me. And I want to tell him that his party is probing him about the so-called hospital he says he built. I am not the one.
"So, he should face his problems but shame should be on him that at the end of the day, the PDP candidate has been sworn-in as the governor of Bayelsa State. You can't come out and open your mouth, and say 'it will never happen'. Now, it has happened.
"If I were him, I will resign, I will leave. I am not his friend, so, he cannot say 'my friend'. How can I be a friend to somebody who will say one thing today, tomorrow, he says another thing. In the night, he visits same person, that's not me. When I want to see you, I see you in the day time. Oshiomhole visits people at night. It is very unfortunate for him, and I pity him. All his efforts to regain his chairmanship have failed.
"All he is doing today is because the governors and some leaders of the party are saying that this man cannot lead our party. Oshiomhole has failed. He is a man who opens his mouth anyhow. And this should be his last time, the moment he goes further; then, he will know that Rivers State is not what he thinks it is.
"We will tell him where he belongs. I will tell him where he goes in the night, and where he goes in the day time."
Wike said the former unionist was very corrupt, as he used proceeds from workers to build his political career.
He said: "Oshiomhole claimed he was a unionist. He said he worked in the textile industry. Mention one man who works in the textile industry and is as rich as Oshiomhole today. He used to wear ordinary Khaki, today; he wears Safari with diamond buttons. Simply because I said Oshiomhole cannot destabilize this country, who the hell is Oshiomhole to say that nobody can be sworn-in when the Supreme Court has made a pronouncement whether good or bad."
On Oshiomhole's parable that he (Oshiomhole) was an antelope, while Wike was a tortoise, the Rivers State governor stated that his pedigree and education were beyond the embattled APC national chairman.
He said: "It's unfortunate that Oshiomhole will use that word to say 'a tortoise' challenging 'an antelope'. It's like saying in a country where Chimpanzee can be anything. How can Oshiomhole compare himself to me? I'm well read. I am a lawyer. I am a life bencher. I have my first degree in Political Science, and my second degree in Law. I went to the Nigerian Law School, and I passed very well.
"Let Oshiomhole tell me which university he attended. As a unionist, he enriched himself. How did he become the governor of Edo State, who doesn't know? It's just the country that we are in; people who cannot boast of any certificate can be national chairman. Let Oshiomhole tell me one university he attended. I attended the University of Port Harcourt, Rivers State University and served in old Gongola State.
"How dare he open his mouth and call himself an antelope. Oshiomhole has become an antelope because he is the national chairman of a ruling party. It's now a ruling party because they told Nigerian lies. Let Oshiomhole come out and tell us his background except that he became a governor through a dubious way and that was what led to the amendment of the Electoral Act that says governorship matter in terms of the election will not end at the Court of Appeal but will get to the Supreme Court. I have become a local government chairman, chief of staff, minister and governor, and by the grace of God, a second-term serving governor.
"Oshiomhole has the audacity to say nobody will be sworn-in in Bayelsa State; causing crisis in the country and nobody wants to call him to order but for people like us in Rivers State. Because of people like Oshiomhole and his style of leadership, his party lost so many areas they ought not to have lost. What made them not to have candidates in Rivers State and Zamfara? It's because of Oshiomhole. Oshiomhole led to the problem they have in Bayelsa. Oshiomhole takes from two sides. He is not a man of integrity, and nobody should take him seriously."
Wike added: "It is not my position to say it is right or wrong but Oshiomhole cannot open his wide mouth to say it can never happen, and now, it has happened. What will he do? Don't destabilize the country. Don't cause crisis for this country. You may be closer to the President and that is not the way to retain your position as chairman of the party because Oshiomhole doesn't have the support of most of the governors because of his style of leadership. It is very clear, so, Oshiomhole doesn't have the right to tell me that I am a man of violence.
"Oshiomhole came from the background of an armed robber to steal the vote of Rivers people and we defended our vote. Oshiomhole is ashamed that we defended our votes, and we still defend our votes till tomorrow. Rivers State is not like his Edo State where he can talk to anybody the way he likes.
"This should be the last time Oshiomhole should open his mouth and talk to anybody in Rivers State. We are not at the same level in terms of education. Rivers State is not like Edo State where you bring down a sitting governor because he wants to install another governor. It depends on the people of Edo State to allow that, but for Rivers State; we won't allow anybody who wants to be a godfather", he emphasised.

FRSC Decries The Deplorable State Of Roads In C'River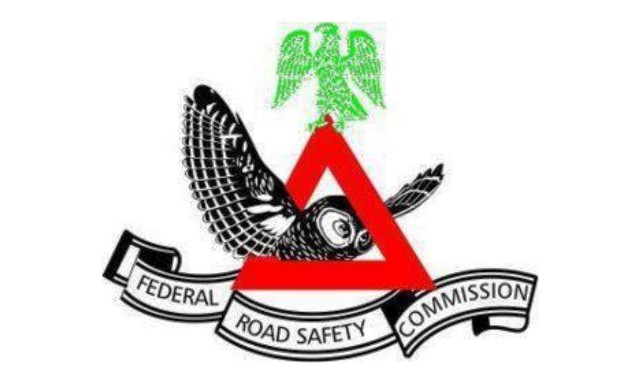 The Federal Road Safety Corps (FRSC) has decried the deplorable states of roads in Cross River State.
Chatting with correspondents in Calabar, the State Acting Sector Commander, Benedict Akunne lamented the state of roads at Odukpani junction in particular.
Akunne said, "presently we are having a pathetic gridlock along Odukpani junction. It is terrible, the place is too bad and today I have dropped a letter to the government of Cross River State, pleading to help us work on the deplorable state of the road so that this traffic gridlock will be over.
"One of our responsibilities or mandates in FRSC is to locate bad spots on the road and communicate with relevant authorities about the bad spot and urge them to come and effect repairs. We have an outpost at Odukpani but what is happening there is terrible, what is happening there overwhelmed our men, we have to move our men from other areas to ensure that traffic congestion and grid-lock is reduced," Akunne stated.
The Acting Sector Commander explained that the new normal the FRSC has put in place after the lockdown was the reintroduction of Mobile Court in full force.
"The Mobile Court operation will be in full force, we are set to go out to the road because we don't want people to die anymore. We will move from park to park and ensure that every driver obey the protocol, washing of hands, wearing of facial mask, sanitizing and fumigation of motor parks," he said.
He said that there was no gain stating the obvious that road traffic crashes are on the increase in some part of Nigeria even here in Cross River State and now that the ban on the interstate travels has been lifted.
According to the FRSC boss, "the first thing we will do is to check how we will stem the rising tide of road traffic crashes, known fully well that people have been hungry, people have been indoors, people have not been travelling and now the roads have been opened, we will experience a whole lot of travels," he stressed.
"We must ensure that there is social distancing, we will also ensure that people that are entering the vehicles do not contact coronavirus just because they want to travel," he stressed.
From Friday Nwagbara, Calabar

COVID-19: No Resumption Date Yet For Schools, Says Bayelsa Ministry Of Education …Warns Private Schools Proprietors, Commences e-Learning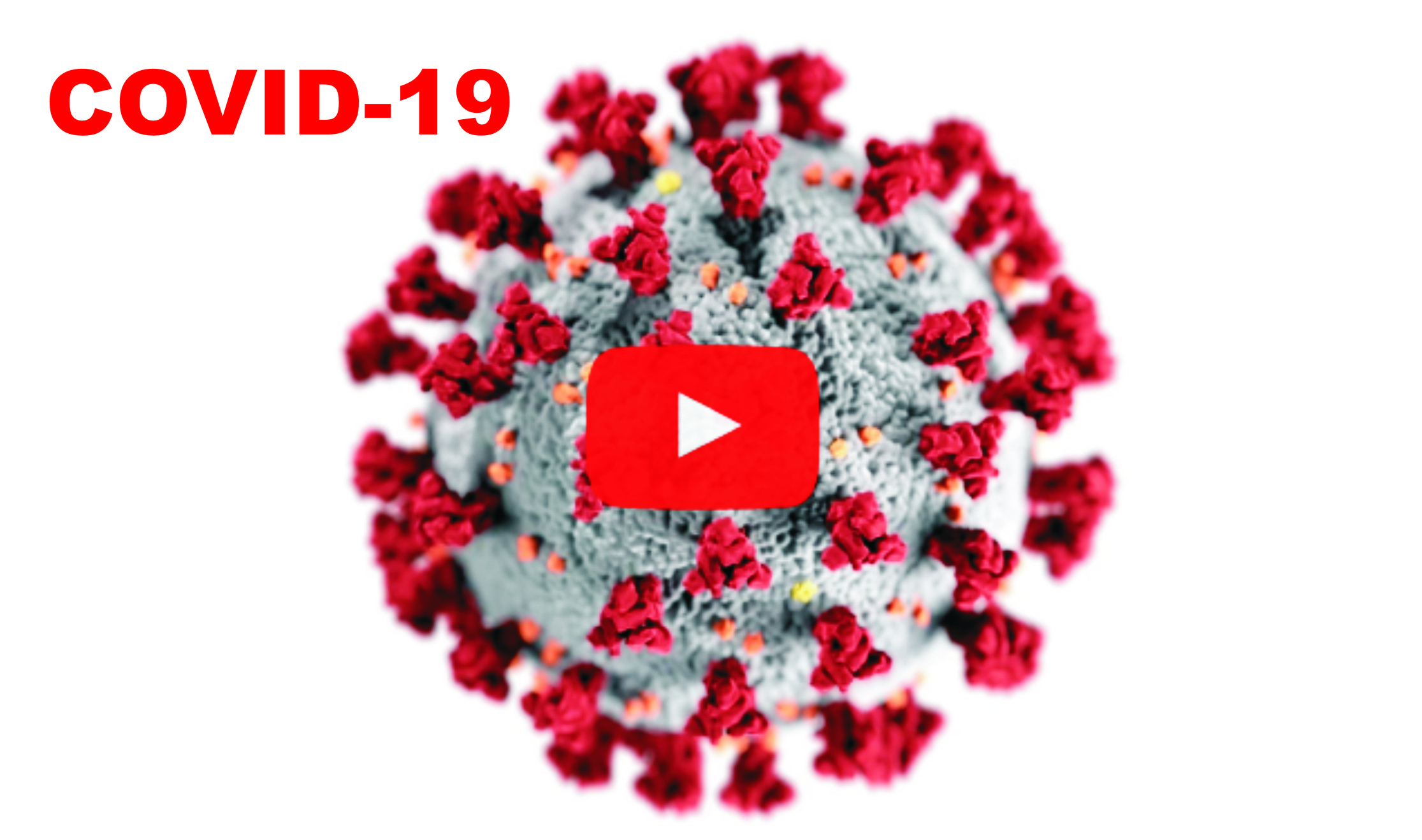 Permanent Secretary Bayelsa state Ministry of Education,comrade Walton Liverpool says no date has been slated for the resumption of schools in the state.
Liverpool hinted The Tide this during an interview held with him in Yenagoa.
According to him,that the Federal Government has slated part reopening of schools for 3rd August is not a yardstick that the state must do so.
He noted that due to the peculiar nature of the state in terms of having more far-flung communities in all the Local Government Areas,the Government is being meticulous in resuming schools without adequate preparations, saying that before doing so the state Government through the Ministry of Education would work out appropriate and sustainable modalities to ensuring that Covid-19 is contained in the Education sector within the requisite National centre for disease control,NCDC stipulated guidelines.
Liverpool restated his commitment towards ensuring an unimpeded school curricular,emphasizing that the Ministry has since introduced various e-learning platforms comprising the social and electronic media to
cushion the learning deficit occasioned by the pandemic.
While reacting to the recent feud between the State wing of the Nigeria Union of Teachers,NUT and the Academic staff union of secondary schools,ASUSS the Education Permanent Secretary who served as the pioneer state chairman of the NUT berated ASUSS,saying they took the laws in their hands.
He described ASUSS as an association and not a registered trade union,advising that they desist from further parading themselves as such,just as he restated that under his leadership in NUT years ago a similar splinter group sprung up, reassuring however,that there was a solution to the problem which can still be applied today to amicably resolve the lingering issues rather than parade as a splinter group.
"We've not taken a date to resume schools in the state.Even though the Federal Government has taken and again reordered,due to our peculiar problems we've not slated any date", he said.
"Before we reopen we would have to provide measures to containing the spread in and amongst our schools", he added.
"But to bridge the learning vacuum created by
Covid-19 the Education Ministry has commenced e-learning programmes on different social media platforms and on Radio too for schools and students in both primary and secondary schools in the state", he stated.
"For ASSUS, my advise for them is that they stop parading themselves as a trade union henceforth.They're an Association under the NUT and not a trade union as they claim. I've been the NUT state chairman and I know this very well" he concluded.
Meanwhile in a press statement made available to The Tide by the Ministry,the permanent secretary has warned owners and the management of private schools in the state to desist from resuming schools.
The pioneer State NUT chairman restated that even though the West African Examinations council has fixed 3rd August and 5th September as the date for the commencement and rounding up of the 2020 WASSCE the schools in the state may not resume until the state is certified fit by the NCDC to reopen schools.
In another development it seems not yet Uhuru with the proposed schools reopening date in Nigeria as the Federal Government has again reordered its earlier decision on the resumption
date.
In the same vein there are indications that in consonance with dissenting opinions on a possible resumption date as earlier expressed by some state Governments and stakeholders in the Education sector, the Federal Government may no longer be willing to permit Nigeria's participation in the regional examinations this year following the resurgence of more cases of the novel Covid-19 pandemic.
The Tide learnt that the Federal Ministry of Education has expressed concerns on the safety of Nigerian students when schools are resumed amidst rising number of the Coronavirus infections in the country.
You would be recalled that penultimate week the Federal Government announced August 3rd as the resumption date of schools in Nigeria, while the West African Examinations council,WAEC also followed suit by giving 3rd  August through 5th September as dates for kick-starting and ending up of this year's WASSCE.
Inset:comrade Walton Liverpool, PS Bayelsa state Ministry of Education.
By Ariwera Ibibo-Howells, Yenagoa.

LG Service Commission Chairman Calls For Recognition Of RDAs, Creation Of More LGAs For Bayelsa State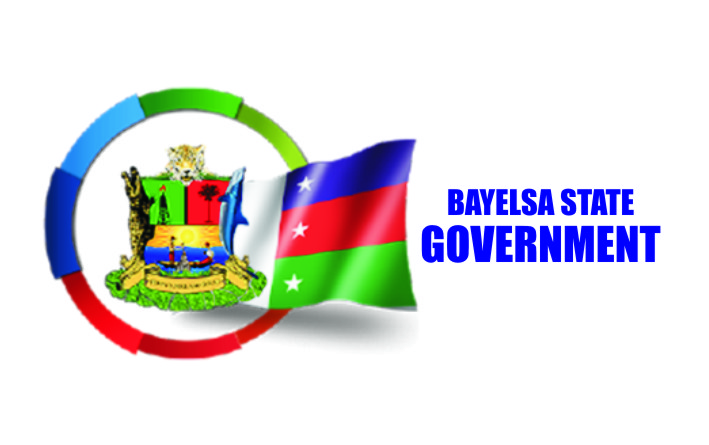 Acting Chairman, Bayelsa state Local Government service commission, Barr Uroh Omiekumo Kiani says the 8 local government status of the state remains a ploy by the Nigerian Government to continue marginalising the people of the state in Governance.
Kiani stated this on Tuesday while fielding questions on prospects and challenges of the state local Government service commission with The Tide in Yenagoa.
The legal practitioner and administrator stressed the need for the recognition of the existing 32 rural development authorities,RDAs in the state and creation of more Local governments, saying that when this is done the state would also be receiving more funding from the Federal Government, as according to him outside the usual 13% derivation formular that is employed by the Federal Government in sharing revenue between the states,Federal and Local governments in the nation, the number of Local Governments in a state is also used as a parameter to make allocations.
He added that over the years efforts by the state's national Assembly caucus and other sympathisers to effect changes in the number of Local governments in the state has proved
abortive due to parochialism in the nation's politics.
"Given the opportunity I'll move for the recognition of the existing 32 RDAs in the state as local governments and ask for the creation of more", he said.
"But the Nigeria system,our constitution has made it very difficult,because all the existing 774 LGAs in the country are listed in the constitution. So to create more you'll have to amend that provision of the constitution",he added.
"Our National Assembly members over the years have been helpless,that is because in Nigeria given the chance every state would want to ask for more just because Bayelsa is asking to be treated well in the number if recognised LGAs", he restated.
The Local government service commission boss who also spoke on the welfare of staff in the various RDAs and councils ares of the state noted that the last time recruitment exercise was done in the Local Government system in the state was in 2012,emphasizing that the recruitment of staff for the LGAs by the commission is restricted to grade levels 7 and above,just as he pointed out that the junior staff recruitment committee of the unified Local
governments.
Inset: Barr.Uroh Omiekumo Kiani,Ag.Chairman Bayelsa state LG service commission.
By Ariwera Ibibo-Howells, Yenagoa.