Heeding NIHSA's Flood Warning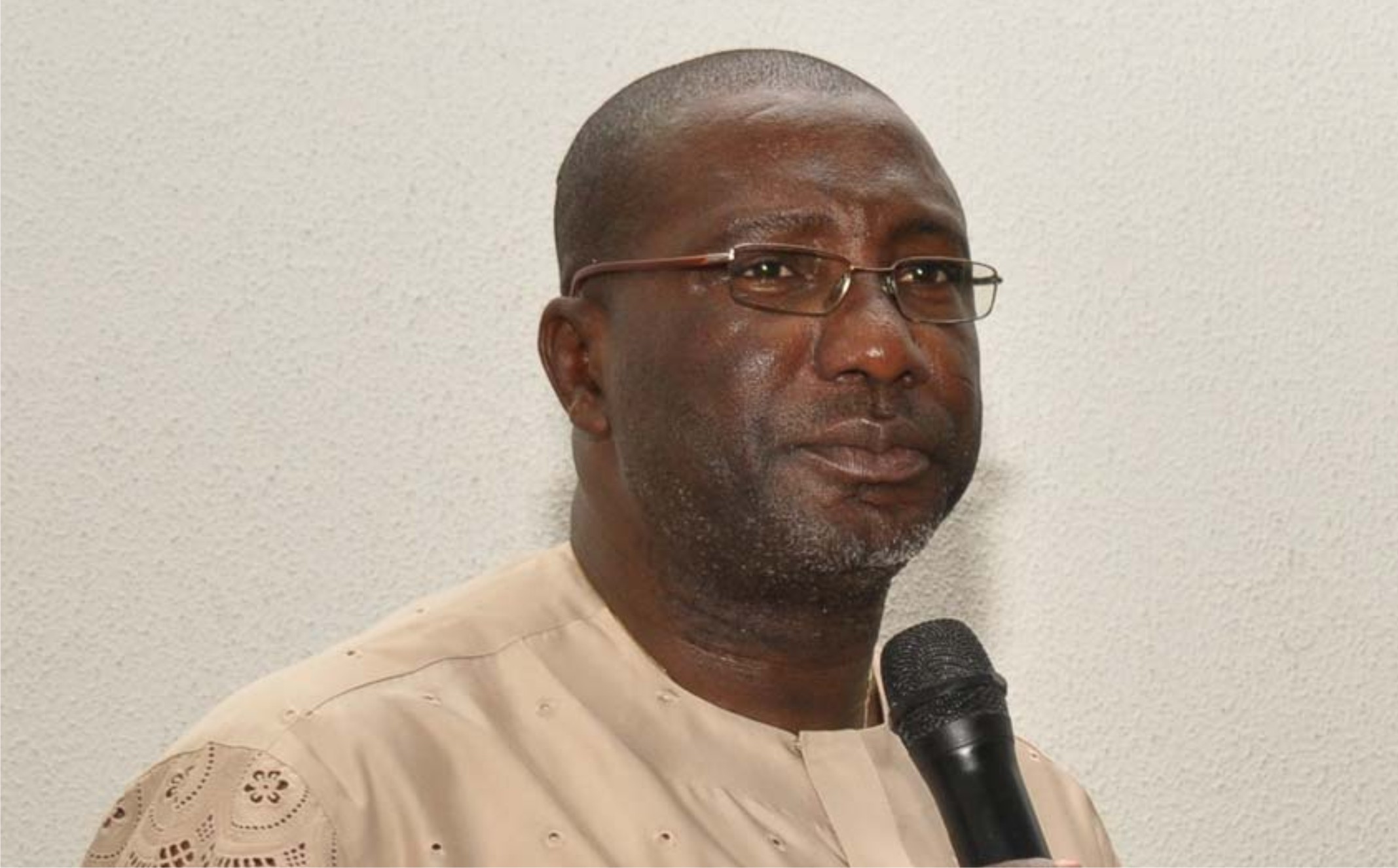 The Nigeria Hydrological Services Agency (NIHSA) has predicted that the country
would experience greater flooding with disastrous consequences this year.
Following this prediction, therefore, the agency warned that Nigerians should make adequate preparations against the oncoming rainy season.
Director General of NIHSA, Clement Nze Onyeaso, who reportedly gave the advice at the agency's maiden press conference in Abuja, last week, said that the rains were fast approaching and the remaining days of the dry season are the best time to prepare against flooding so as to avoid a reoccurrence of the past, especially the 2012 experience.
According to the 2020 Seasonal Rainfall Prediction (SRP) recently released by the Nigerian Meteorological Agency (NiMet), February 24 and June 22 are the predicted onset of rainfall in the South-South and Northern States, respectively, while the respective predicted cessation dates are December 28 and September 26. The implication of this is that Nigeria would likely experience longer period of rainy season this year than she did in 2019.
Onyeaso identified the causes of floods as high intensity rainfall of long duration, adequate drainage of low lying areas, silted channels, urbanization and severe winds over water, unusual high tides, tsunamis, failures of dams, levees, retention ponds or other water-containing structures.
He also pointed at the increasing concerns, over the years, about human actions and natural disasters that have been adversely impacting countries and regions worldwide and often posing serious ecological and environmental hazards.
"Though flooding is a natural environmental phenomenon, but it can be greatly accelerated by human-induced activities as is the case worldwide.
"Thus, with the increasing global population and the expanding activities of man, it is believed that flooding will continue to persist and, therefore, there is the need to control human activities, environmental adjustment and purposefully adopting actions in certain areas would make adjustment possible", he said.
While The Tide welcomes this early flood alert by NIHSA, we fear that it may go the way of such previous warnings which were largely unheeded or, at best, treated with passive engagements while opting to employ the usual ad hoc measures when it had become too late for potential victims to reach for higher grounds or even salvage anything of value.
Like the NIHSA boss was said to have advised, governments at all tiers, corporate bodies and individuals should endeavour to avoid the 'Fire Brigade Approach' when the rain is already here. Attempts should be made to open up drainages or create drainage paths where none exists.
Also, governments should muster the will to relocate or demolish structures irrespective of their ownership, cost or beauty if such are found to be sited within the flood plains.
To be sure, the Rivers State Government has consistently desilted and expanded major water channels like the Ntawogba and Mini Waja in Port Harcourt before the commencement of every rainy season. We also commend the use of a highly reputed international construction firm in Nigeria to bring lasting solution to the persistent floods at St. John's Campus Bus Stop, Kaduna Street Flyover (near FRSC), Rumuomasi (near Nigerian Air Force Base) and such other bad spots on the Port Harcourt-Aba Expressway.
We are also not unaware of the current effort by the Rivers State Ministry of Environment to work with the state Legislature toward establishing an emergency response team. What is more, the state's Waste Management Agency (RIWAMA) has, through its Sole Administrator, Bro Felix Obuah, re-echoed the NIHSA message by urging Rivers residents to clear their drains and water channels before the rains arrive.
However, in the event of any flood disasters, we shall continue to call for the Federal Government and its emergency management outfits to enlist the services of the military as is the practice elsewhere. Apart from soldiers' expertise in search-and-rescue operations, their helicopters are often used to identify worst affected areas and to either evacuate stranded victims or speedily convey first responders to such marooned persons.
Finally, it is no longer doubtful that climate change, natural disasters and human activities have resulted in environmental disorder across the world. For instance, Indonesia is seriously considering moving her capital from Jakarta to a new city located on higher ground for fear that the current capital is fast sinking below sea level; hence, its perennial flooding.
There are other cities in such situation across the world. We think that, here in Nigeria, the government should commission an expert examination of Lagos, Port Harcourt and the other riparian cities in the country.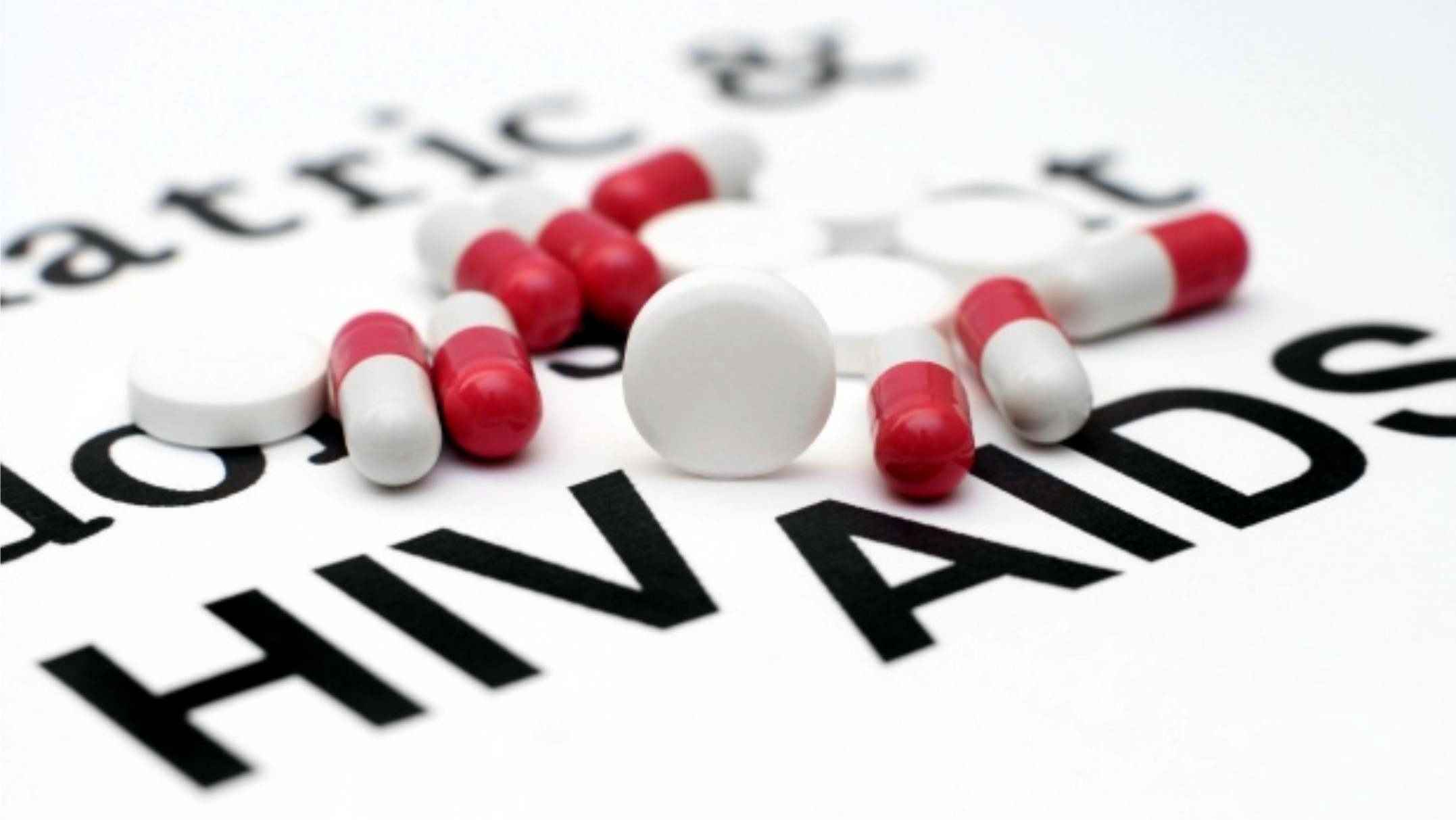 Tomorrow, December 1, 2020, the world will commemorate World AIDS Day. On this day, people
around the world unite to show solidarity and support for persons living with HIV/AIDS and remember those who have died from AIDS-related illnesses.
Each World AIDS Day focuses on a specific theme, but this year seems to have dual theme all tailored towards sharing the responsibility of ending the impact and resilience of HIV/AIDS . Thus, this year, the theme revolves around "Global Solidarity, Shared Responsibility". Again, this year's theme combines a growing list of challenges that World AIDS Day has alerted people to globally.
Founded in 1988, World AIDS Day was the first ever international day for global health. Every year, United Nations agencies, governments and civil society groups coalesce to campaign around specific themes related to HIV to create awareness.
World AIDS Day remains as relevant today as it has always been, reminding people and governments that HIV has not gone away despite the overwhelming presence of the COVID-19 pandemic. Therefore, there is still a critical need for more funding for AIDS to increase awareness of the impact of HIV on people's lives to end stigma and discrimination and to improve the quality of life of people living with HIV.
This year, the world's attention has been directed by the COVID-19 pandemic on health and how pandemics affect lives and livelihoods. COVID-19 is showing once again how health is interlinked with other critical issues, such as reducing inequality, human rights, gender equality, social protection and economic growth. Hence, the theme.
COVID-19 has proved that indeed no one is safe in a pandemic until everyone is safe. Thus, leaving people behind is not an option if we are to succeed in the fight. Eliminating stigma and discrimination, making people our priority and basing our responses on respect for human rights and gender-responsive approaches are key to ending the colliding pandemics of HIV and COVID-19.
Global Solidarity and Shared Responsibility requires that we view global health responses, including the AIDS response, in a collective and new way. It, therefore, calls on the world to come together under the exercise of strong leadership that will create equal societies, the right to health for all and a robust and equitable global recovery. This World AIDS Day also calls on countries to step up their efforts to achieve healthier societies.
It has been estimated that 38 million people globally were living with HIV. Out of this figure, 25.4 million people were accessing antiretroviral therapy. While 1.7 million people became newly infected with HIV globally, 690, 000 people died from AIDS-related illnesses in the last year.
Given this development, it is now imperative for the introduction of a permanent cure for AIDS. If scientists developed a SARS-CoV-2 vaccine within a year and a half, and are still learning what COVID-19 infections look like and how to vaccinate against them, why is it hard to develop a HIV vaccine since its outbreak several years ago? In 1984, officials declared that an HIV vaccine would be ready for testing in two years. More than 35 years later, however, there is no HIV vaccine.
As the world focuses on this global health concern to humanity, Nigeria also joins the urgent call for a collective effort to alleviate the plight of AIDS patients in the country. Working on the local theme: "United to End AIDS in the Midst of COVID-19: Get Tested", the Federal Government laments the low response of people to HIV/AIDS testing and appealed to citizens to embrace it.
The Director-General of the National Agency for Control of AIDS (NACA), Dr Gambo Aliyu, speaking at the 2020 World AIDS Day celebration in Abuja, regretted that the COVID-19 pandemic had adversely impacted the HIV/AIDS programmes in the country. Aliyu clearly identified stigma and discrimination as major causes of low response to testing and decided that his organisation would fight against such issues.
It has been rated that Nigeria has the second largest HIV epidemic in the world. Although HIV prevalence among adults is much less (1.3%) than other sub-Saharan African countries such as South Africa (19%) and Zambia (11.5%), the size of Nigeria's population means 1.8 million people were living with HIV in 2019. Recent drops in prevalence estimates for the country has been attributed to better surveillance.
Nevertheless, the Joint United Nations Programme on HIV/AIDS (UNAIDS), estimates that around two-thirds of new HIV infections in West and Central Africa in 2019 occurred in Nigeria. Together with South Africa and Uganda, the country accounts for around half of all new HIV infections in sub-Saharan Africa every year. This is despite achieving a 13% reduction in new infections between 2010 and 2019.
NACA can reinvigorate the fight against the twin problem of discrimination and stigmatisation by employing interventions that will properly direct and improve young people's knowledge of HIV, reducing negative stigma belief through media campaigns and increasing access to HIV testing through home-based testing and "opt-out" strategy at the point of care. This will drastically reduce the prevalent rate as well.
A major setback in the fight against HIV/AIDS in the COVID-19 era emanated from poor financing. Though NACA confirms it has been receiving some funding, the Federal Government needs to do more to enable the organisation increase its testing capacity and treatment of more AIDS victims to inspire courage and confidence in them and get them tested for the ailment.
It is commendable that NACA is beginning to enlist the support of the private sector to find a lasting solution to the HIV/AIDS pandemic in the country. The organisation should similarly solicit the assistance of some wealthy Nigerians like Alhaji Aliko Dangote, Chief Femi Otedola, Chief Mike Adenuga, Chief (Mrs) Folorinsho Alakija, among others. Also, universities in the country should be enabled to come up with antidotes to the HIV/AIDS challenge through research efforts. This no doubt will greatly boost our national image.
Afterall, two Nigerians are involved in the discovery of the vaccine recently discovered to cure 95% of Covid – 19 infections. If that be the case, why not find a cure for HIV? There is no gainsaying that such a feat will put Nigeria on the global map.
By:  Sogbeba Dokubo

Reliefs For Flood Victims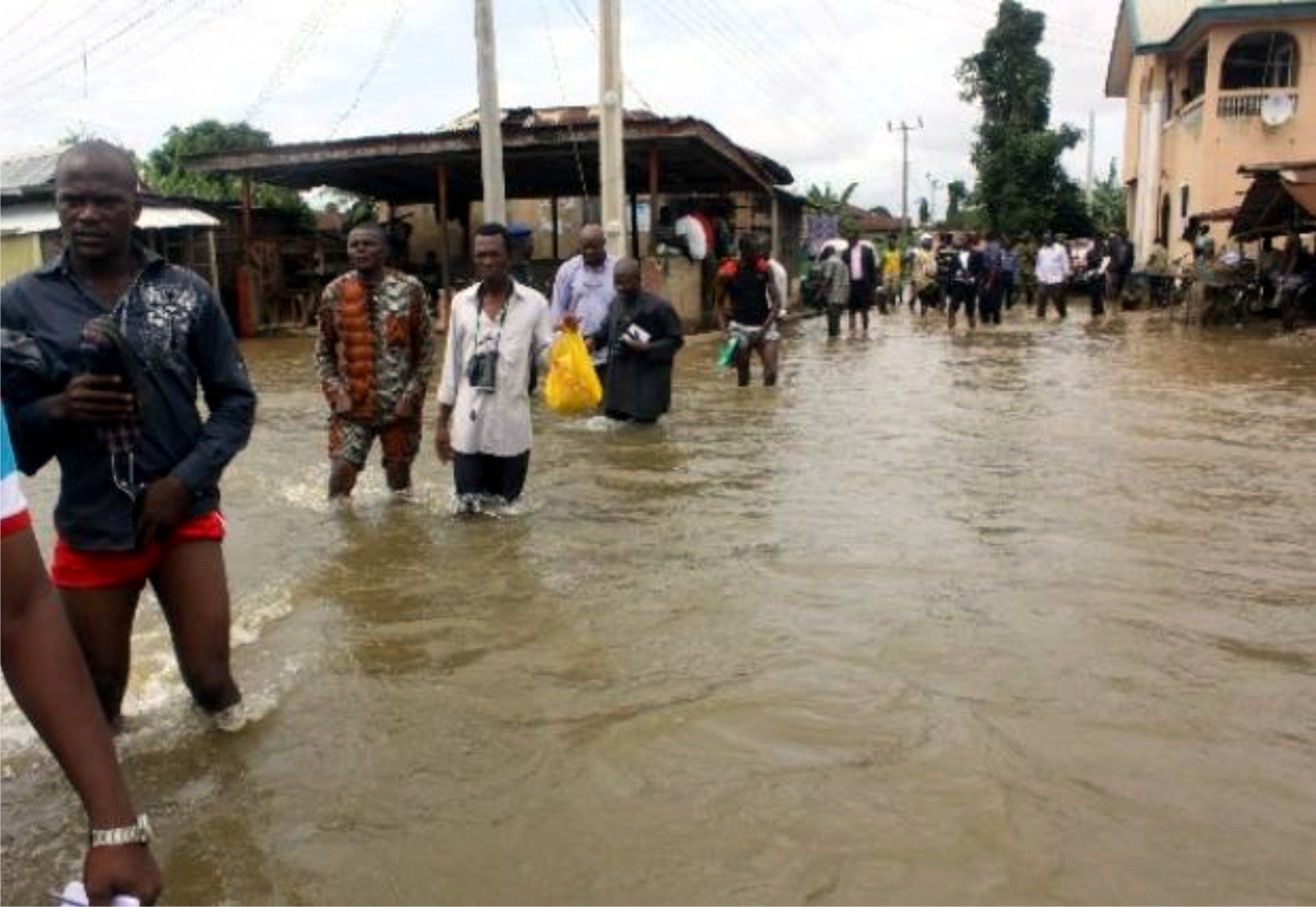 A dominant Nigerian problem is the diffident attitude by the authorities to issues of critical concern to the progress and sustenance of the citizenry. Hence, the citizens, especially the unremarkable people, have over the years constantly paid for leadership ineffectuality and deficiency in very huge magnitude.
An example is the recurring huge fatalities and massive devastation wreaked by yearly flooding across the country. Despite public commotion over the unnecessary occurrences leading to the disaster and exacerbate the situation, governments at all levels have often either exhibited a do-nothing attitude or paid outright lip service to the threats and advice from experts and professional bodies. Thus, the gamut of the loss of lives and properties to floods remains high, with the concomitant ripple effects on the socio-economic life of the country.
In May this year, the Nigeria Hydrological Services Agency (NIHSA) issued an alert that at least 102 local government areas in 28 states in the country were at risk of copious flooding. Similarly, in March 2012, 32 out of the 36 states were affected by flooding, in which more than 360 people were killed and almost two million displaced.
Then in 2016, more than 92,000 were displaced as flood wreaked havoc across the country. In 2017, the figure almost tripled as an estimated 250,000 Nigerians were sacked from their homes. Described as phenomenal, the 2012 flood reportedly impacted more than seven million people, with over 2.3 million persons displaced and 363 persons killed. The flood devastated about 597,476 houses in 34 states, with estimated damage and loss put at N2.6 trillion.
A similar disastrous episode observed in 2018 left in its wake pains, sorrow and wailing. It involved 2,321,592 people, killed 199 and displaced 722,741 persons. It equally destroyed over 100,000 houses. The catastrophe inflicted on the citizens by flood in 2019 was no least unbearable, as more than 130,934 people were affected, with 48,114 persons displaced and 126 people killed, just as 29,356 houses were wrecked.
An earlier admonitory by the NIHSA that the current flood level which it put at 7.02m sighted at Niamey, Niger Republic, posed a precarious threat to the country, seems to be a prediction that holds true with the states it named to be at greater risk already experiencing a hard time. The states are Kebbi, Jigawa, Kano, Sokoto, Niger, Kwara, Kogi, Anambra, Edo, Delta, Rivers and Bayelsa.
For example, reports on severe flooding this year showed that in Jigawa State, which witnessed the worst flooding in 34 years, at least 50,000 houses were destroyed in 17 out of the 27 local government areas in the state, with more than 100,000 hectares of rice farmland washed away. A total of 40 people lost their lives. In Kano, the worst-hit area was Danbatta, where around 7,000 houses were destroyed and four deaths were recorded. The death toll in Kebbi and Sokoto States were six and 15 respectively.
Despite early warnings each year, there is skimpy interest by the government at all levels to put resources where they are urgently needed. Rather, the government prefers to buy mattresses and other sundry items, enrich a few contractors and political sycophants rather than put money in research efforts that can yield results needed to prevent the flood from occurring in the first place.
The most immediate effect of this problem is that it might compound the already bad issue of Internally Displaced Persons (IDPs). That is already happening. In the areas most affected, suffering, hunger and diseases of epidemic proportions are already in waiting. In our view, and considering what is already on the ground in IDPs' camps scattered across the country, this will be one headache too many.
Sadly, states often adopt cosmetic measures such as clearing drainages amid rainfalls instead of taking pre-season, concrete, enduring and far-reaching actions to prevent flooding. It is inexplicable and depressing that increasingly the authorities are finding it difficult to think out of the box and proffer enduring solutions to flooding, which has made death so cheap for the common people.
Rivers State in particular is always found on the list of states to be flooded annually yet the government has not done more than the provision of relief materials. Unfortunately, several communities in the state were submerged in the water this year with very little help for the victims. Thus, we urge the state government in its usual charismatic manner to take the bull by the horn and be more proactive in proffering a lasting solution to perenial flooding in the State.
A state emergency response agency should be established to cater for disaster victims and end the dependence on the Federal Government for assistance, that never really comes.
We similarly urge local governments in the state to set up structures for assisting flood casualties since federal agencies only intervene at a stage of the flooding which may be too late. We suggest that both the local government councils and the state government jointly mitigate flooding at the preliminary stages to avoid colossal disaster.
Residents can also assist the government to prevent flooding of urban areas by desisting from building on water channels, avoid dumping of refuse in the drains and clear their drainages to accommodate volumes of water after each rainfall. The Sole Administrator of the Rivers State Waste Management Agency (RIWAMA), Bro Felix Obuah, has so much to do in this regard.
To call on the international community and donor agencies for aid each year flooding occurs may appear an attractive way out, but whatever comes from those sources will remain what they are meant to be – palliatives. The ultimate solution, therefore, is for the Nigerian authorities to do what they necessarily and urgently have to do to check this perennial disaster that is becoming a stigma because of the primitive approach to managing it.

Umahi's Warped Defection Claims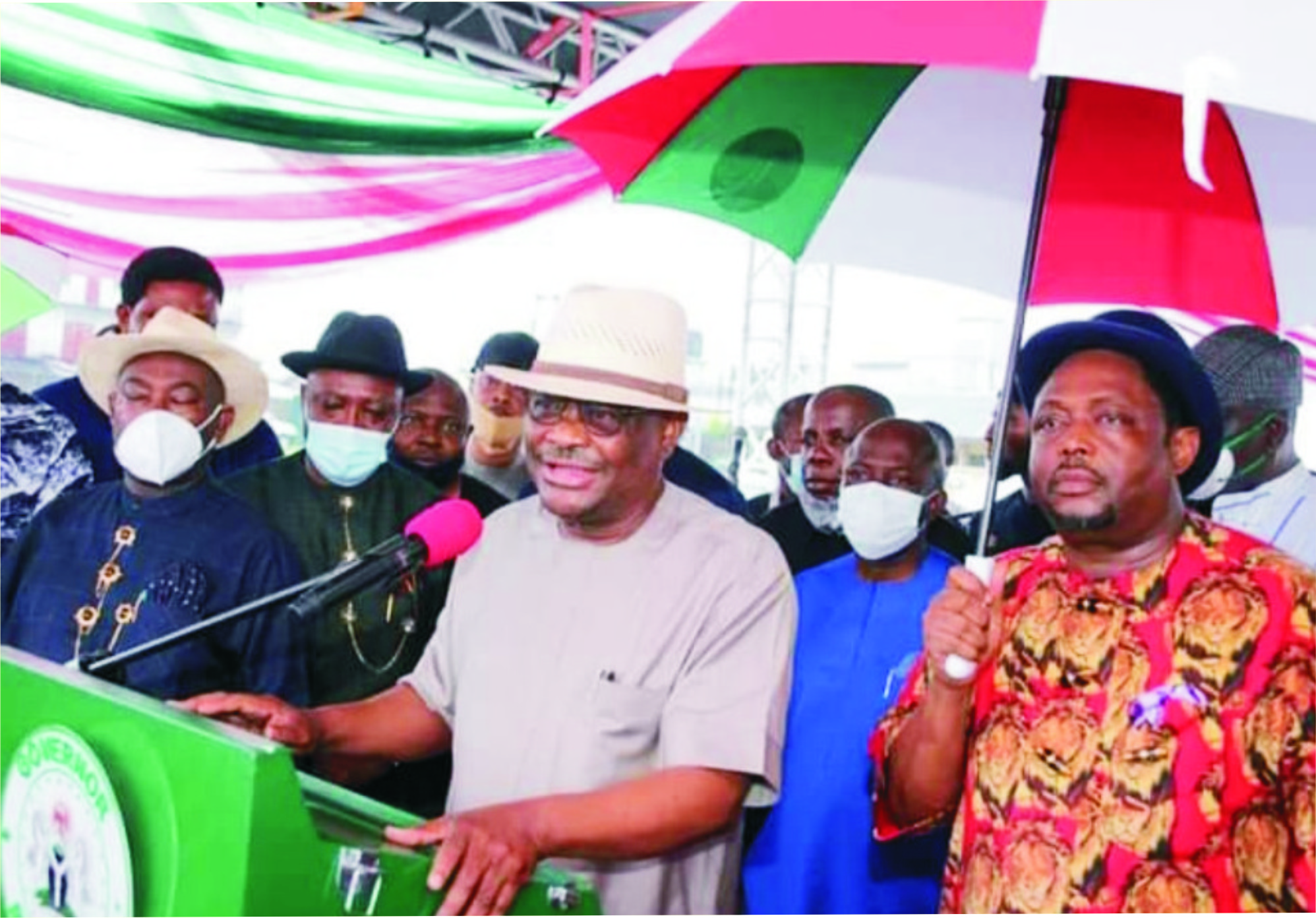 As 2023, another election year approaches, surprises are beginning to spring up. Alignments and re-alignments of political forces are being noticed here and there. This is the time when politicians think more about themselves and the next office they seek to occupy.
Since the return of the country to civil rule in 1999, politicians have continued to peregrinate from one political party to another in search of positions. For example, many of the founding fathers of the Peoples Democratic Party (PDP) have moved from the party to elsewhere. While others have also moved into the PDP at some point.
When the All Progressives Congress (APC) was formed in 2013, Nigerians would never forget in a hurry the mass defection of political bigwigs, especially from the PDP into the newly-formed party. The exit of such political heavyweights exposed the PDP to a disastrous defeat in the 2015 general election.
Interestingly, a number of the defectors, again, deserted and returned to the PDP shortly before the 2019 general election. So, in Nigeria, politicians have always practised "shifting cultivation" whenever it comes to protecting their political interest.
It is usual to hear them give every and any reason for their defection. For instance, when Godswill Akpabio, a former governor of Akwa Ibom State and now Minister of Niger Delta Affairs, left the PDP, he said the party did not recognise his worth.
When Yakubu Dogara, a former Speaker of the House of Representatives, dumped the party he joined shortly before the 2019 general election, he said it was because he could be misunderstood if he started pointing out things that needed to be corrected in his home state.
Ahead of the next round of general elections in 2023, some politicians have already started making deft moves to position themselves for some bigger offices. One of such persons is the Ebonyi State governor, David Umahi, who recently joined the APC. Before going over to the ruling party, Umahi had severally denied rumours of his move.
Addressing a press conference in Abakaliki, Umahi said he dumped the PDP for the APC to protest perceived injustice and marginalisation of the South-East by his former party. The Ebonyi governor insisted that he would continually agitate for the interest of the South-East in and out of office and said he had decided to become the "sacrificial lamb" that would be crucified for the interest and good of the South-East as a zone.
But the Rivers State Governor, Chief Nyesom Wike, dismissed Umahi's action: "My friend, Umahi wants to be president. There is no problem about that. You have a right to be president. Nobody can stop you. You are educated. You have been a governor for two terms, so, you are qualified to say 'I want to be President of Nigeria'. But, that does not mean, that you have to blackmail your party, and tell lies to the people that you are leaving the party because of the injustice meted against the South-East, that is not correct."
However, Umahi, in a television interview, warned Wike against "attacking" him over his decision to leave the PDP. "I refuse to join issues with Wike because he is my friend. But Wike must know that he is a dictator. Wike must know that one person cannot be called a crowd. Wike must know that a lot of governors in PDP are not very happy with him. He remote-controls the party."
Ordinarily, Umahi's defection to the party of his choice should not raise dust but for the attempt to justify his actions by accusing the PDP of perpetrating injustice against his South-East geo-political zone and his claim that Wike was dictatorial in handling party affairs. We think that was unfair for him to do. Though the Ebonyi State governor can exercise his right to defect, blackmail should be left out of it.
If Governor Wike was a dictator, why did his preferred aspirant in the presidential primaries for the 2019 general election, Aminu Tambuwal, the Sokoto State governor, lose to former Vice-President, Alhaji Atiku Abubakar, in that contest? If the PDP was in Wike's pocket as Umahi claimed, could the results of the primaries have stood? Even Uche Secondus, the PDP national chairman, was popularly elected by the party despite his close affinity to Wike.
Truth is Wike is very pragmatic and dynamic in his approach to politics. The current survival of the PDP is attributable to his sagacity and doggedness. The party hardly succeeds any political battle without his inputs. The Rivers State governor has been involved in many political battles, which got to a head in the last general election. Records have it that he won almost all his legal battles against his political opponents.
Since 2015, Wike has always stayed ahead of his political opponents and seems to have comfortably stabilised. His outspokenness has endeared him to many who see him as the only voice crying in the Nigerian political wilderness. That is why rather than being vilified and blamed for his political woes, Umahi should have sought wise counsel from the Rivers State governor before embarking on his current political journey.
We demand an apology from the Ebonyi State governor for his allegation of high handedness against the Rivers governor for simply expressing his opinion on his defection. He should realise that he is no political match to Wike. Clearly, Umahi's outburst was unnecessary, puerile and taken too far. He was just being petty and personal in his reaction to the innocent comments of the Rivers State chief executive.