We Need Govt's Support To Survive – Rivers Farmers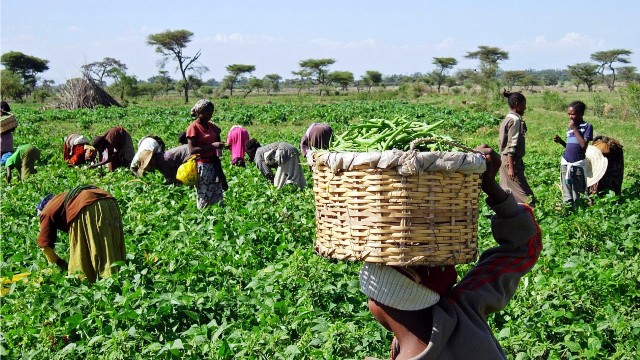 Some farmers in Rivers State have urged government at all levels to empower the local farmers, so as to increase farm produce and also generate employment for the citizenry.
The Manager of Iyako Nigerian Enterprise (a fishing firm), Mr Iyalla Ogan said the local farmers need to be assisted with grants by the government.
Ogan said that giving grants to farmers would solve many problems relating to the farming process and also generate employment for many Nigerians.
He said, "I need ocean going vessels that would catch fish in commercial quantity. This would definitely increase export and benefit the state and nation through employment generation and increase in revenue.
"Government should be supportive to farmers and not paying lip services which they never fulfill at any time".
Ogan called on his fellow farmers to persevere and always look out for opportunities to establish their dreams, saying that "this is the only way satisfaction can come".
Another farmer, Mrs Tonia Chukwu, who has a poultry farm at Iwofe, Rumuolumini, said that finance has been her problem over the years, lamenting that "lack of finance is responsible for lack of expansion in my firm".
She said that elected leaders should have the interest of the electorate at heart, noting that selfishness on the part of political leaders has done more harm than good.
Meanwhile, another farmer, Mr Jonathan Amadi told The Tide that the way farmers in the South-South are treated, is different from the way Northern leaders treat their own farmers.
He called on the government to "provide modern equipment to southern farmers as they do in the North to give us a sense of belonging and help us to increase and expand like others.
"If we produce in quantity, everybody would benefit, ranging from us, the masses and government".

Nigeria To Take Favourable Positions At OPEC+Meeting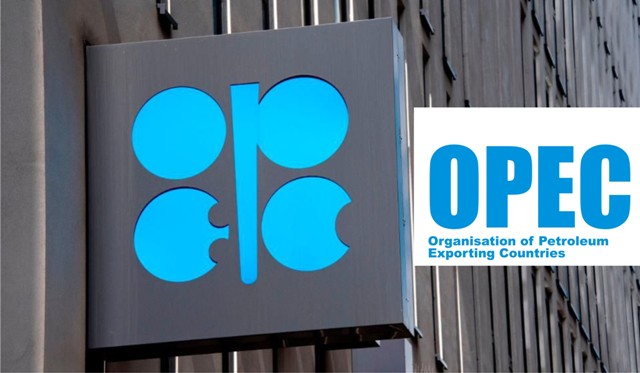 The Minister of State for Petroleum Resources, Chief Timipre Sylva, says Nigeria will take positions that will favour its economic forecast at the upcoming OPEC+Meeting .
Sylva gave the assurance in a statement he signed in Abuja, yesterday.
"As Minister of State for Petroleum, I will continue to monitor the impact of COVID-19 on our and the global, economy.
"In our consultations with global industry stakeholders in the lead up to the OPEC+ meeting scheduled for April 9, the Nigerian Government will take a position that is in the best interest of our short term and long term economic forecast," he said.
He assured Nigerians and International communities that the county was watching developments in the oil and gas industry with keen interest.
Specifically, Nigeria is very mindful and appreciative of the role of Saudi Arabia and other members of the OPEC family," he added.
Sylva noted that Nigeria had always collaborated with key OPEC members such as Saudi Arabia in maintaining a balanced position that had helped to make OPEC one of the most successful global institutions in recent history.
According to him, Nigeria intends to maintain this team spirit even as it takes into account the position of OPEC strategic allies such as Russia.
"As always, the driving force of our OPEC policy is first the stability of our national economy as well as the stability of the global economy which is heavily dependent on OPEC and it's strategic partners, popularly referred to as OPEC+.
"Nigeria, like the rest of the world, has been hit by the Global Pandemic COVID-19 and is prepared to join the rest of the world in making the necessary sacrifices needed to stabilize the crude oil market; and to prevent what is likely to be a major global economic meltdown," he said.
The Tide reports that the virtual meeting, which was called by Saudi Arabia, comes after President Donald Trump suggested that massive production cuts could be on the way and Saudi Arabia called for an "urgent" effort to restore "balance" to the oil market.
Saudi Arabia last Thursday called for an emergency meeting of the OPEC and non-OPEC producers including Russia, saying it aimed to reach a fair agreement to stabilise oil markets that have crashed on the demand impact from the coronavirus pandemic.
Prices have also been crushed after Saudi Arabia and Russia failed to agree on output curbs in March.

FG To Back Integration Of Artisanal Refineries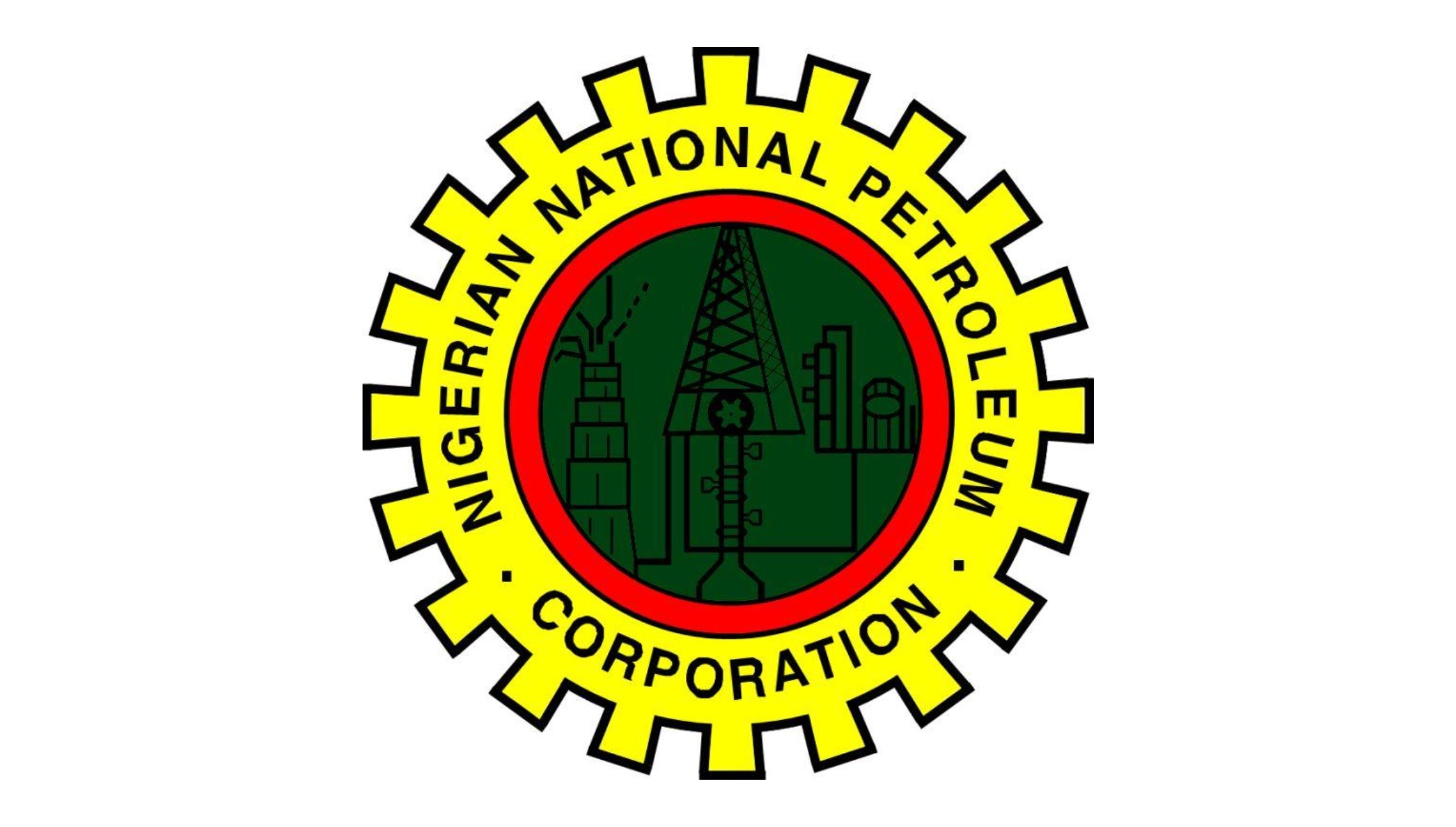 The Federal Government says it will cooperate and support the integration and operations of artisanal refineries to reduce crude oil theft, lime fuel import and enhance revenue generation.
This was disclosed in a communiqué released at the end of the consultative meeting between the office of the Senior Special Assistant to the President on Niger Delta Affairs and Lead federal government team in the oil sector.
The communique which was made available to The Tide on Sunday said that after a review of NNPC's report on the inability of Nigerian three refineries to operate and NEITI's report on crude oil theft and revenue loss, it was imperative for government to integrate artisanal refineries for economic growth and development
It noted that the integration would be subject to technical appraisal of each artisanal facility and upgrading to guarantee safety, technical quality of products, namely, petrol, diesel, kerosene and other products as well as environmental standards and protection.
"The Federal Government through the NNPC and other Agencies shall cooperate and support the integration and operations of Artisanal Refineries.
"That as a model, the Federal Government directs that operators may form themselves into cooperatives or business units, merge their operations and have a maximum of three sites per state where the NNPC may inspect, and proceed to support, encourage for the purpose of allocating products for refining,'' it said.
According to the communiqué, government of the respective states will be brought on board on this matter and multi-sectoral Federal Government team will inspect each of the locations for the purpose of ascertaining their suitability.
It added that the PTDF and Federal University of Technology, Effurun, as well as the Department of Petroleum Engineering, Ahmadu Bello University, operating the modular refinery would provide and avail each of the model operators, technical expertise.
This, it said would be for the purpose of assuring safe operations as well as guaranteeing quality and standard of each product refined.
"The National Oil Spill Detection Response Agency (NOSDRA), Nigeria Environmental Standards Regulatory Agency (NESREA) and other environmental institutions shall monitor and certify the operation.
"NOSDRA and NESREA will arrest any operation not in consonance with environmental standard or in any manner prejudicial to the environment until rectified,'' it said.
The communiqué further stated that the Nigeria Content Development and Monitoring Board (NCDMB), HYPREP, NDDC, PTDF, NNPC shall pool funds together to perfect the operations of artisanal refiners and refineries

Electricity: Gas Shortage Stalls 10,362MW In Three Days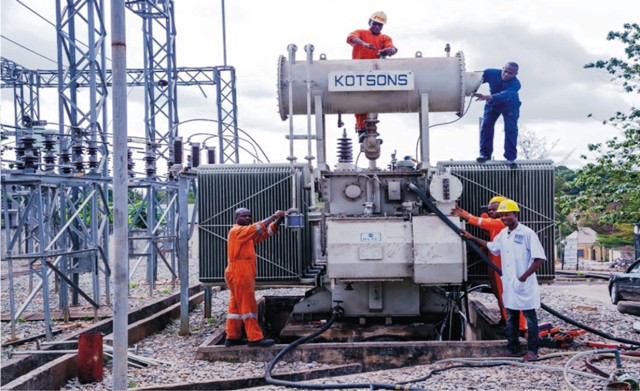 Gas shortage to thermal power plants stalled the generation of 10,362.5 megawatts of electricity, between April 2 and April 4, The Tide has learnt
The generation companies explained that gas shortage greatly hindered the production of electricity in thermal power plants.
Industry figures obtained by our correspondent in Abuja on Sunday showed that gas constraint stalled 3,393MW, 3,478MW and 3,491.5MW on the 2nd, 3rd and 4th of April respectively.
It was further observed that gas shortage remained the highest constraint to power generation since the beginning of April.
In the three days under review, the sector lost N7.87bn due to gas, transmission and distribution constraints.
The Association of Power Generation Companies (APGC), an umbrella body for electricity producers in Nigeria, said there had been a great hindrance to power generation from thermal plants as a result of gas shortage.
The APGC's Executive Secretary, Joy Ogaji, said Gencos were willing to support the Federal Government, particularly during the current COVID-19 challenge, but stressed that gas shortage had been a big hindrance to the generation of electricity.
She said, "There is a shortage of gas supply for thermal generation companies. Thermal power from gas and steam turbines accounts for about 80 per cent of Nigeria's power generation."
According to the Gencos, gas suppliers demand upfront payment before they make gas available and the power generators cannot afford to meet this request given the liquidity issues in NESI.
"From the Gencos point of view, we are willing to invest to increase the capacity of our power plants and provide necessary investments to cater for maintenance and the repair," Ogaji stated.
She also said, "Generation companies are willing to work with relevant stakeholders such as the Federal Ministry of Petroleum Resources and the Nigerian National Petroleum Company, two critical stakeholders with oversight over gas resources, to develop novel approaches in making gas available for generation companies.
"If answers to Gencos most pressing/pertinent questions (such as, can we be fully dispatched? Can we get gas and who is paying for the power?) can be sorted out; then, power supply issues of the nation will be a thing of the past.
"Gas and transmission (evacuation) are critical and urgent needs outside the control of the generation companies and for this, it calls for urgent government intervention."
The power firms noted that apart from gas molecules and transmission, Gencos had other challenges which government was actively engaging to resolve.